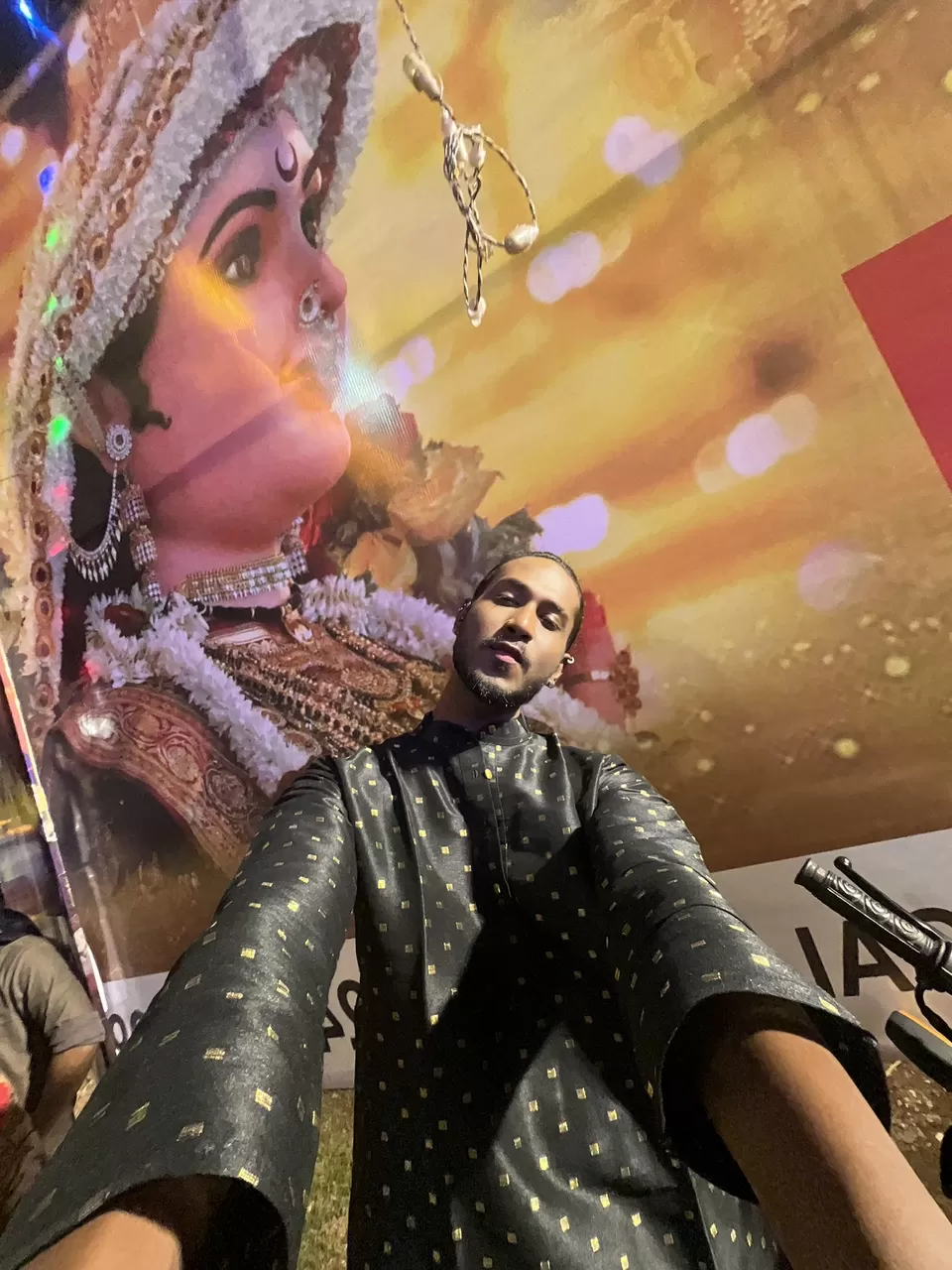 And I was fortunate enough to witness it with my naked eyes as this year was quite special than the previous ones as one of the temples (Venkata Ramana temple of car street) in Mangalore has celebrated the 100th year of 'Sharade' and after two years of Covid restrictions, this year relieved many people to celebrate the festival to the core. It was grander than before and if you have noticed Karnataka is one of the states that celebrate the Navratri in an intensely traditional way. After Mysore, the city of Mangalore stands the second position in celebrating Dasara exquisitely.
So, after knowing the specialty and after having too many Mangalore people in my life I couldn't resist visiting the city for the second time on the same trip just to meet my pals and celebrate the festival with them. On top of everything, I truly wanted to capture the renowned processions of the Mangalore Dasara festival. I was with my pals on a long drive from Bangalore to Mangalore after sorting out way too many glitches and regardless of everything I somehow managed to be a part of those celebrations.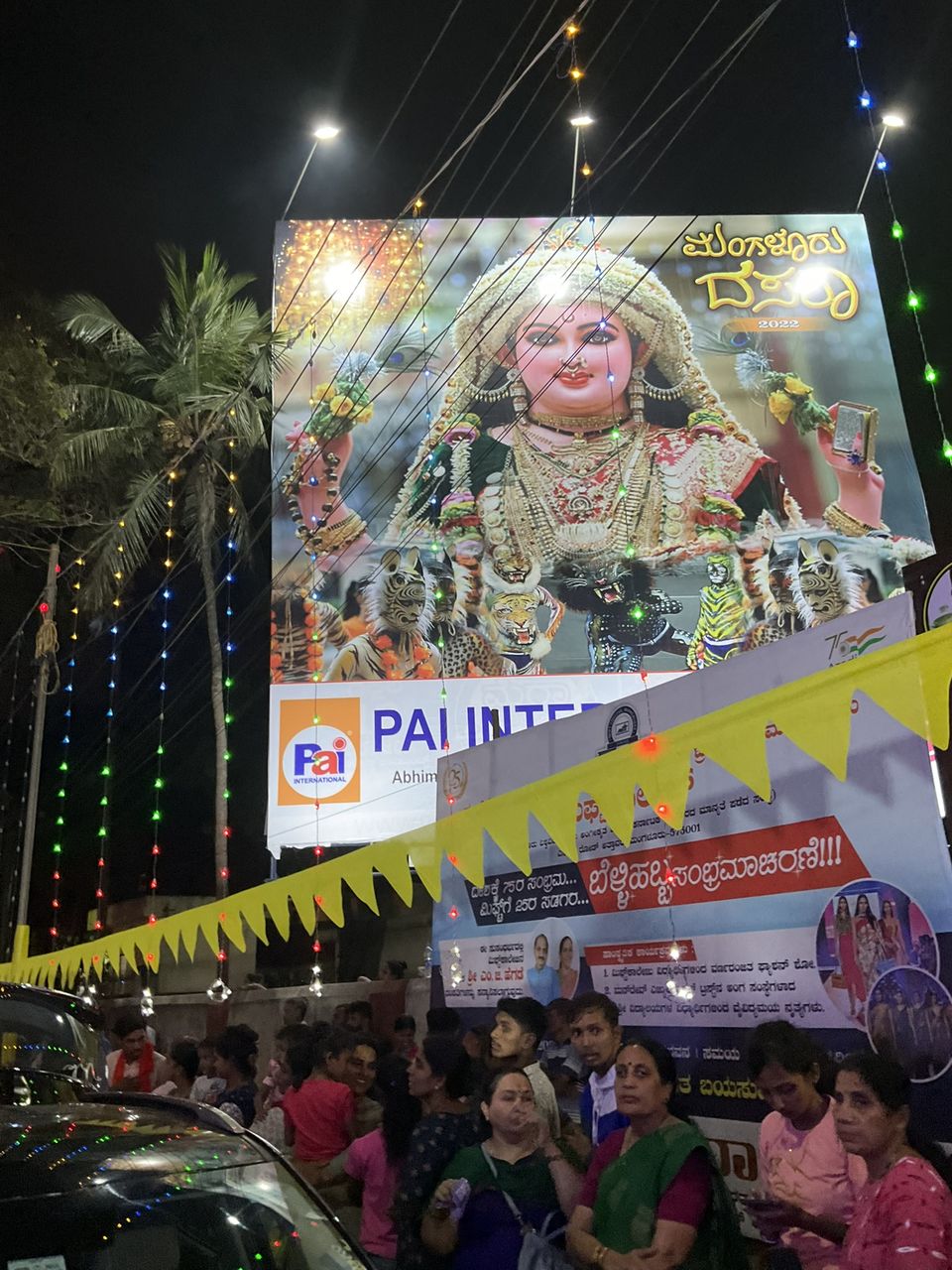 One must be aware of the situations of Mangalore happenings during Dasara because those 10 days of celebrations are very crucial for the locals and all the hotels will be booked before those dates. As it was my first time, I never expected such kind of difficulty in booking a hotel because in the first place I thought I didn't need one but last-moment miscommunication mess ups made me wait till the afternoon of the big day to sort out my stay in Mangalore. I stayed in Suvarna Grand home stays near the Pump house of Mangalore that day. Thankfully, my buddies were there with me, and we all got decked up together and stepped out after 9 pm.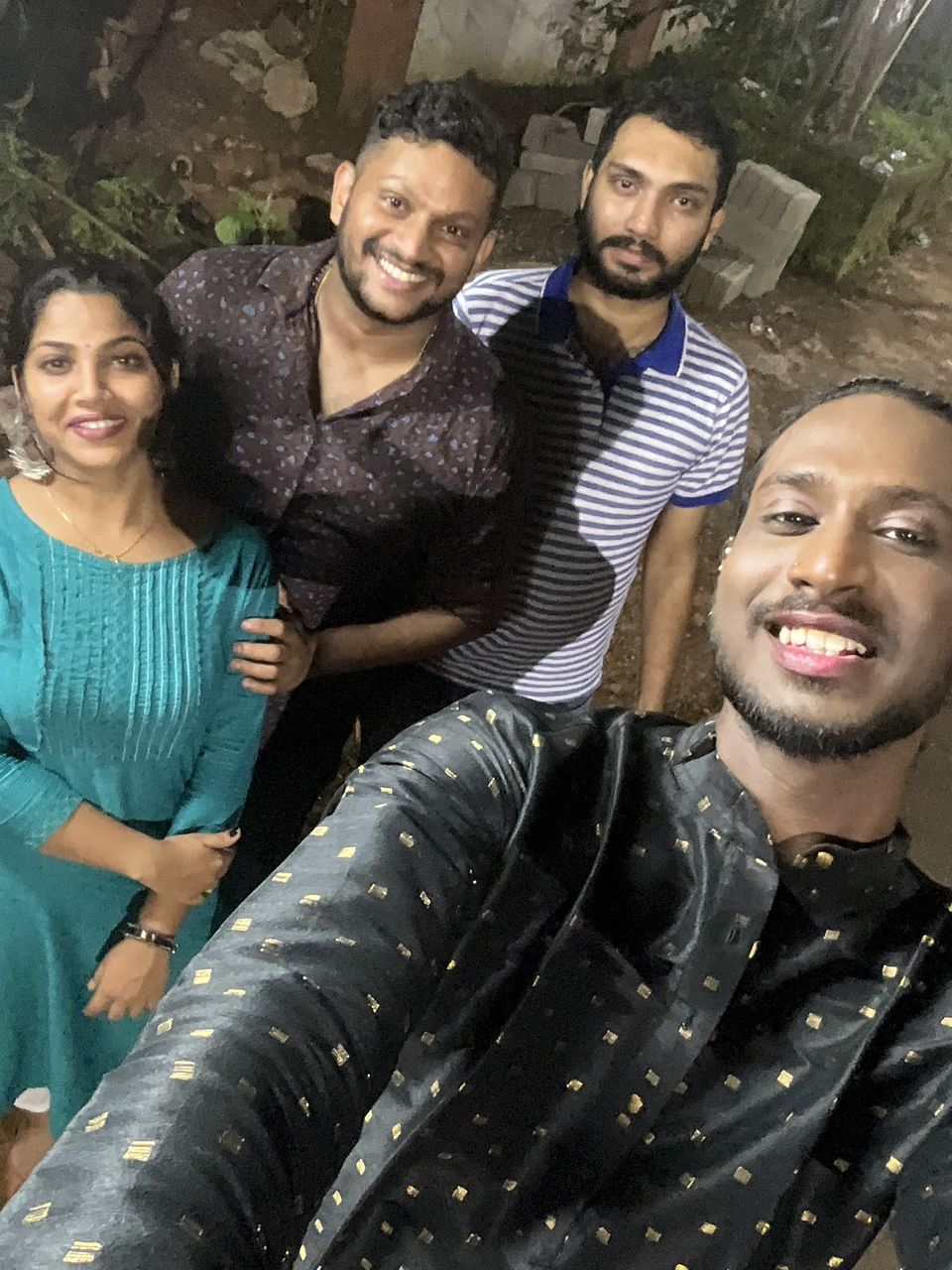 Generally, for the first timers, it would seem a bit late, but the core procession starts at that particular point of time and continues till the morning of the next day until all the idols get immersed in the pond. I was all dressed up in complete Ethnic wear with full excitement which I managed to maintain till midnight. One more thing a person who wants to witness this procession must be aware of is the traffic and the routes of the whole procession. Kudroli temple's Sharade procession happens on the Vijaya Dasami day in the city limits over main roads whereas the Venkata Ramana temple's Sharade procession happens the next day following only in the limits of Car- Street in and around.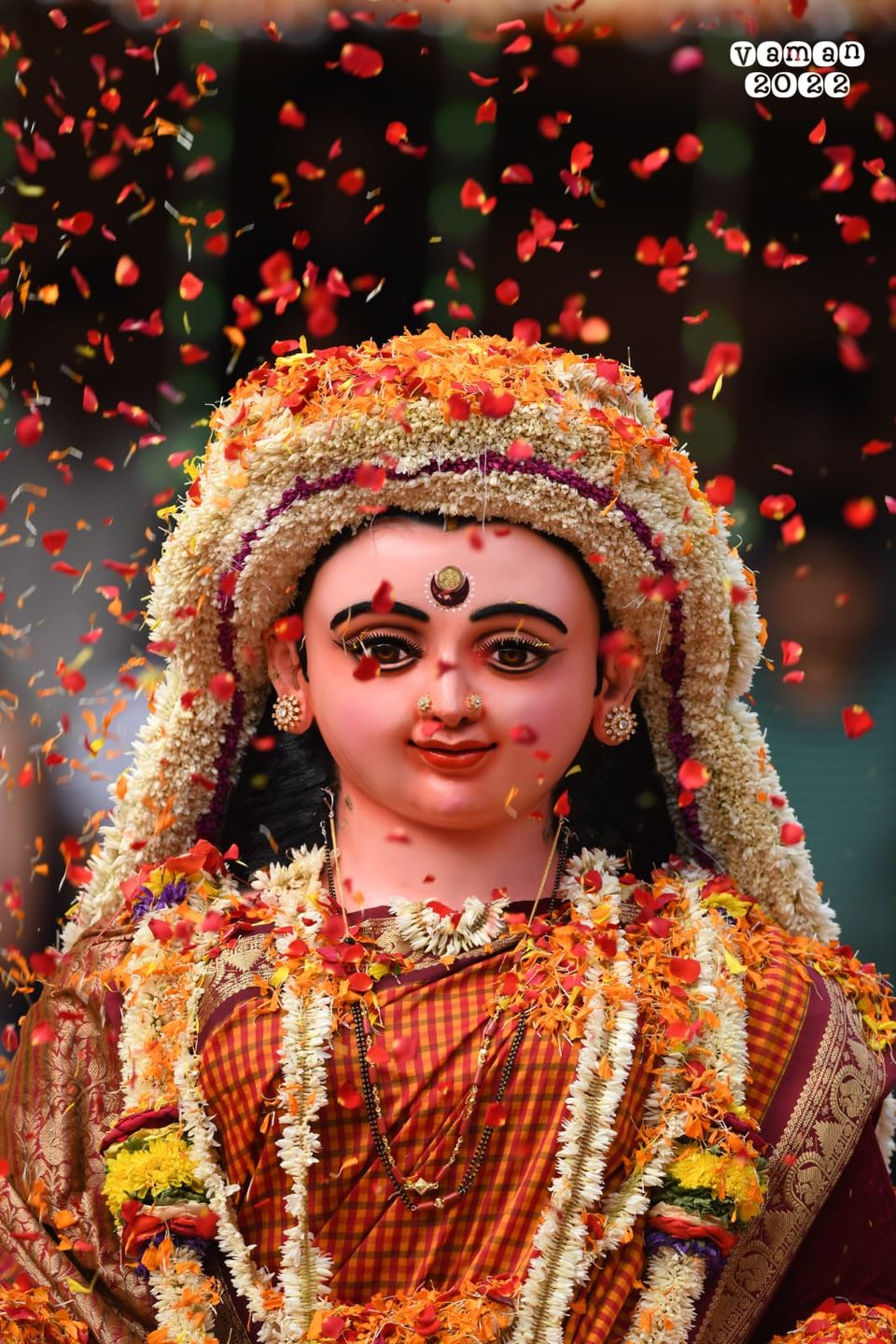 On the day of Dasara, from evening roads get inexplicably crowded with visitors and local people. So, it clearly shows the effect on traffic and securing a parking spot. We almost had to walk around 2 to 3 km of distance to reach the main spot PVS circle of Mangalore after parking our car at some random spot we found after looking for a parking spot for half an hour. We crossed all those parked vehicles, people, and eateries to reach the circle where the main procession happened.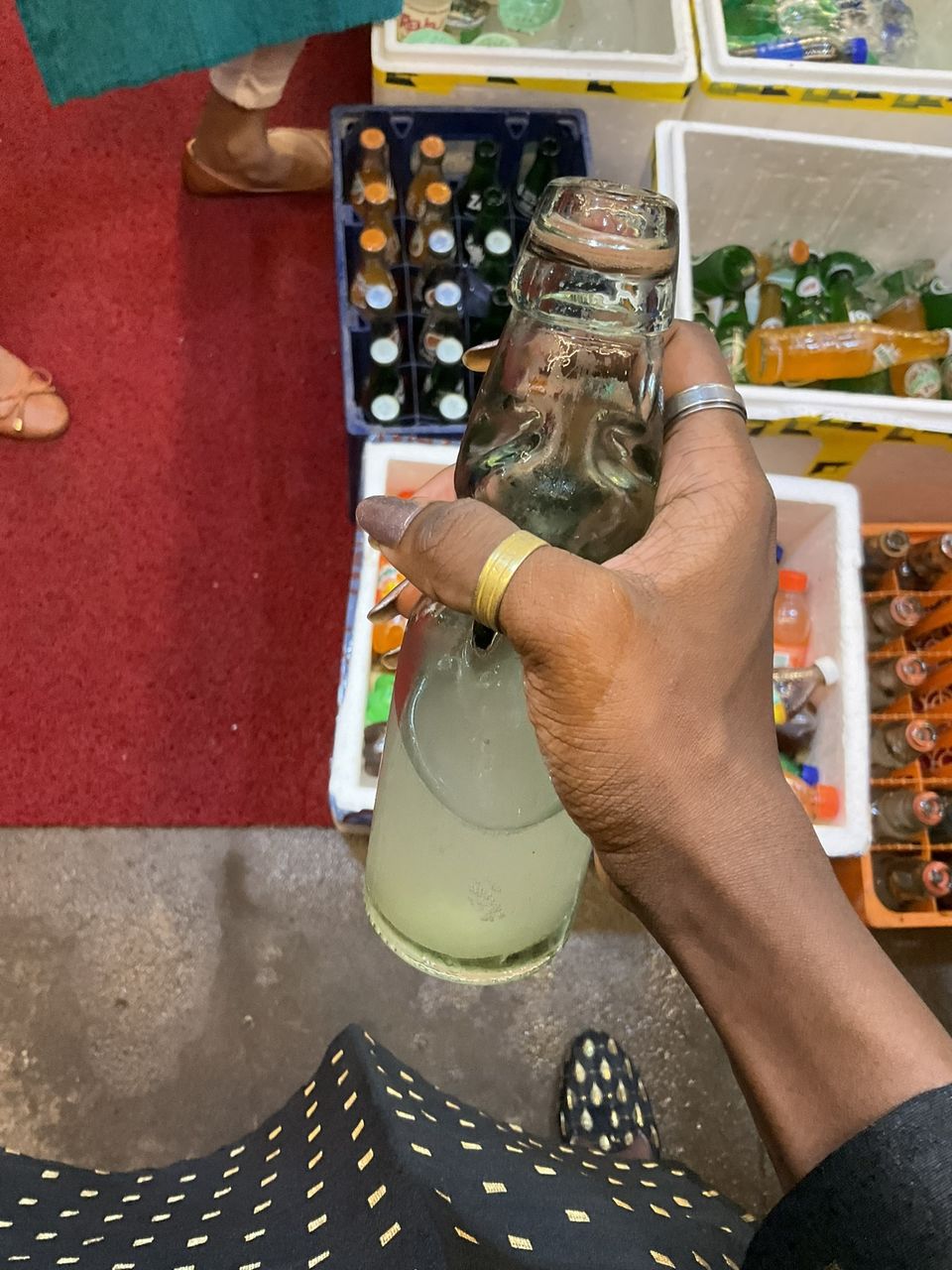 The moment I reached the people I could see only a pool of crowd with numerous heads enjoying the celebrations like crazy and everywhere some or the other kind of event was happening, and the roads were filled with procession vehicles and tableaus with artists performing various arts mostly music, dance, and traditional folklore.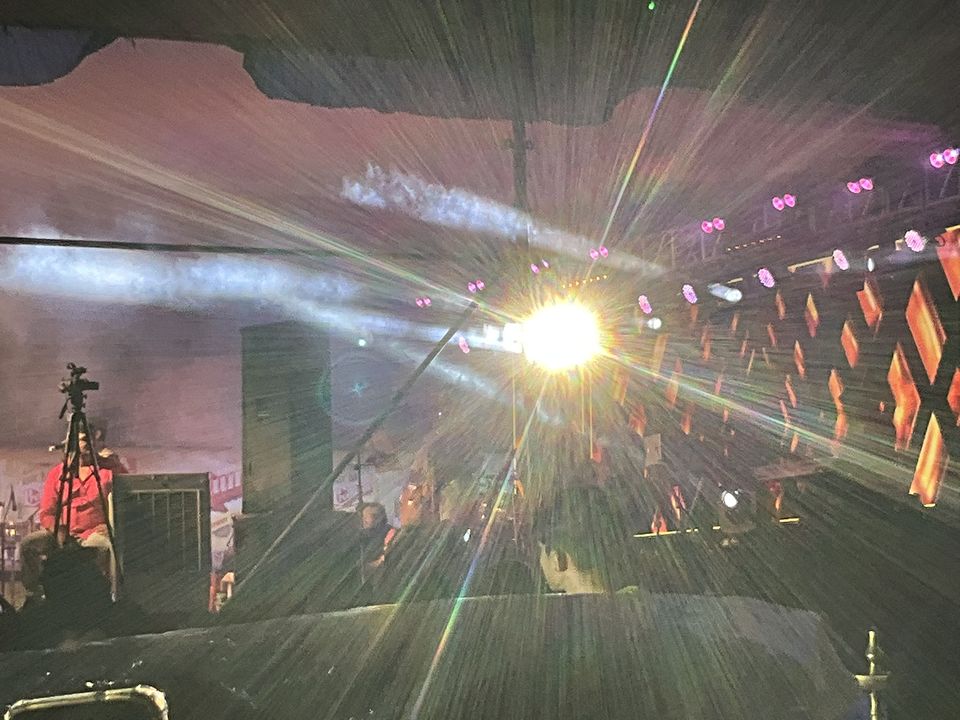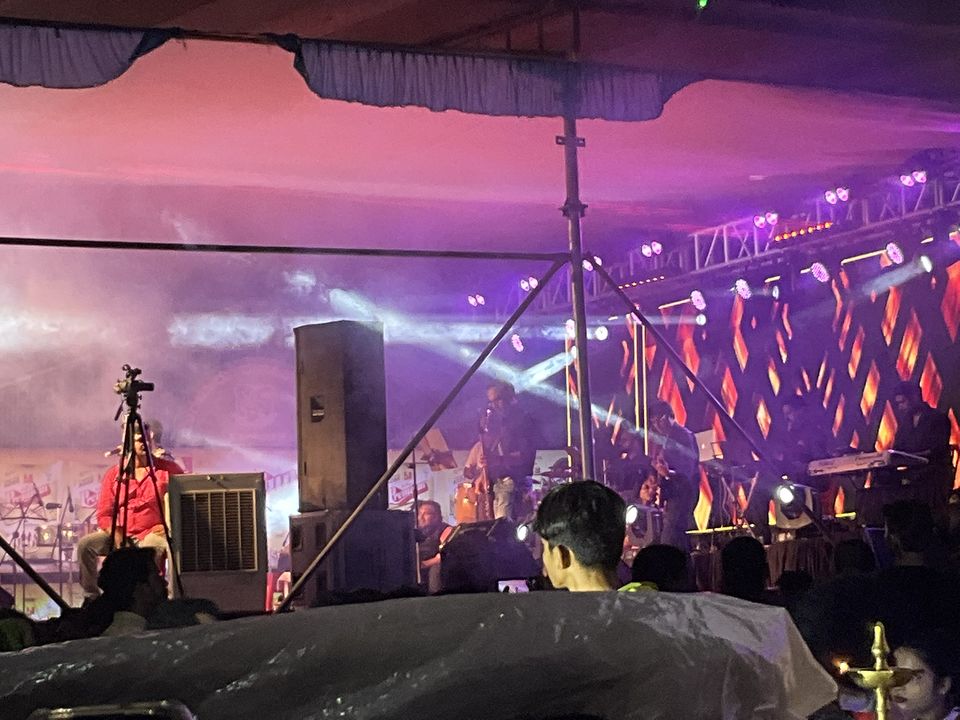 Speaking of folk, the Pili dance is the local folk dance where artists get decked up in the avatars of tigers by painting their bodies and having head wigs. They perform some amazing moves and they come in various sizes, shapes, and bodies. There's no restriction of a specific body type or age spectrum to be a pili dance performer. I have seen young children, adults, youth, and even old people with their painted bodies performing this particular dance with the music that no one could resist moving their hands and legs. The beats of those drums can make anyone dance. In the recent Mangalore Dasara celebrations, there were around 15 vehicles filled with all pili dance performers dancing the whole night to entertain people while moving in vehicles. Those performances were an eye feast, and I couldn't hesitate to lift my hand to capture almost everything I could see. Some were exhausted and some were outperforming themselves and some were embracing their culture and dance form. Altogether, I came to know that without Pili dance and these artists, there's no Dasara in Mangalore.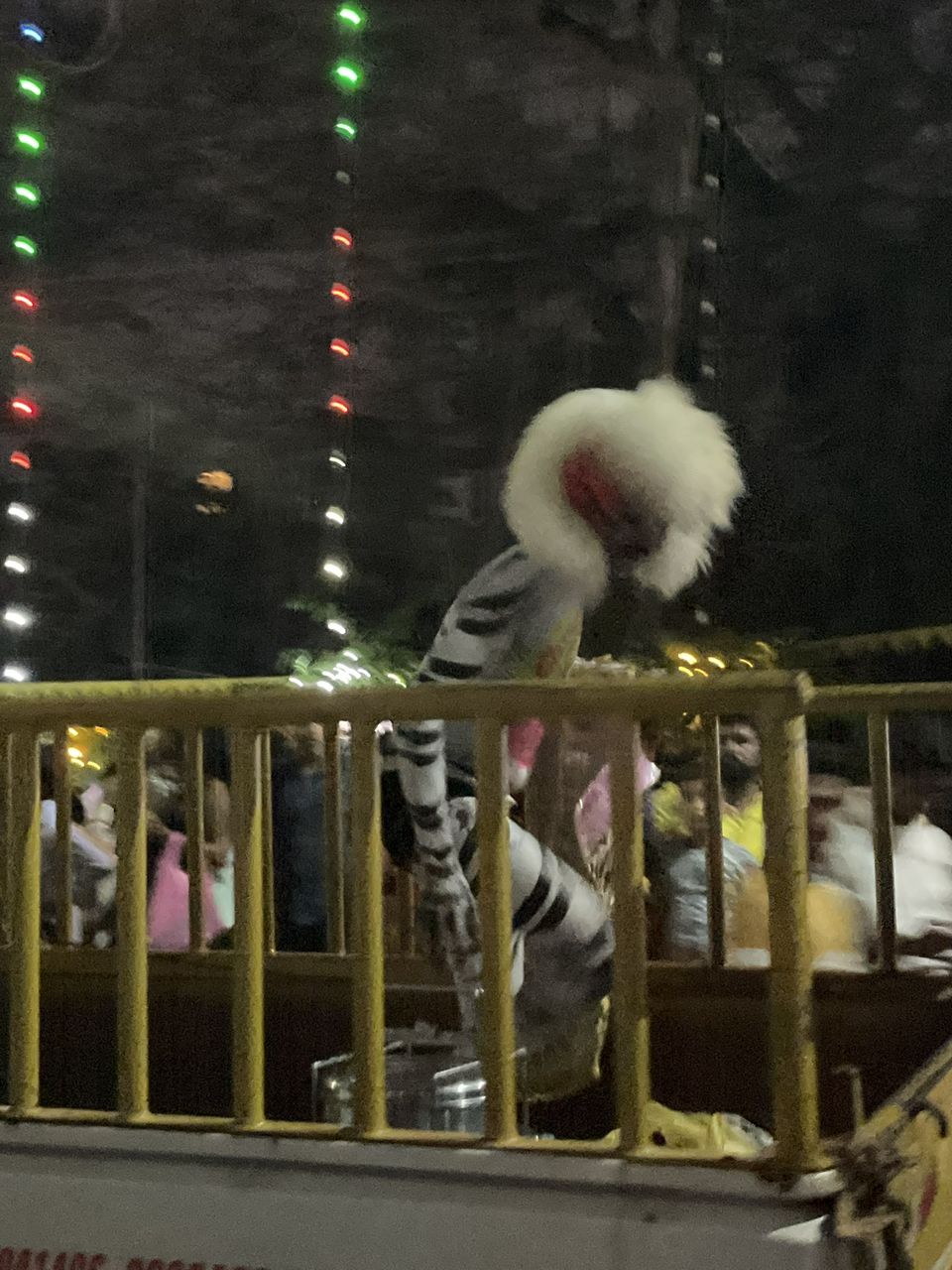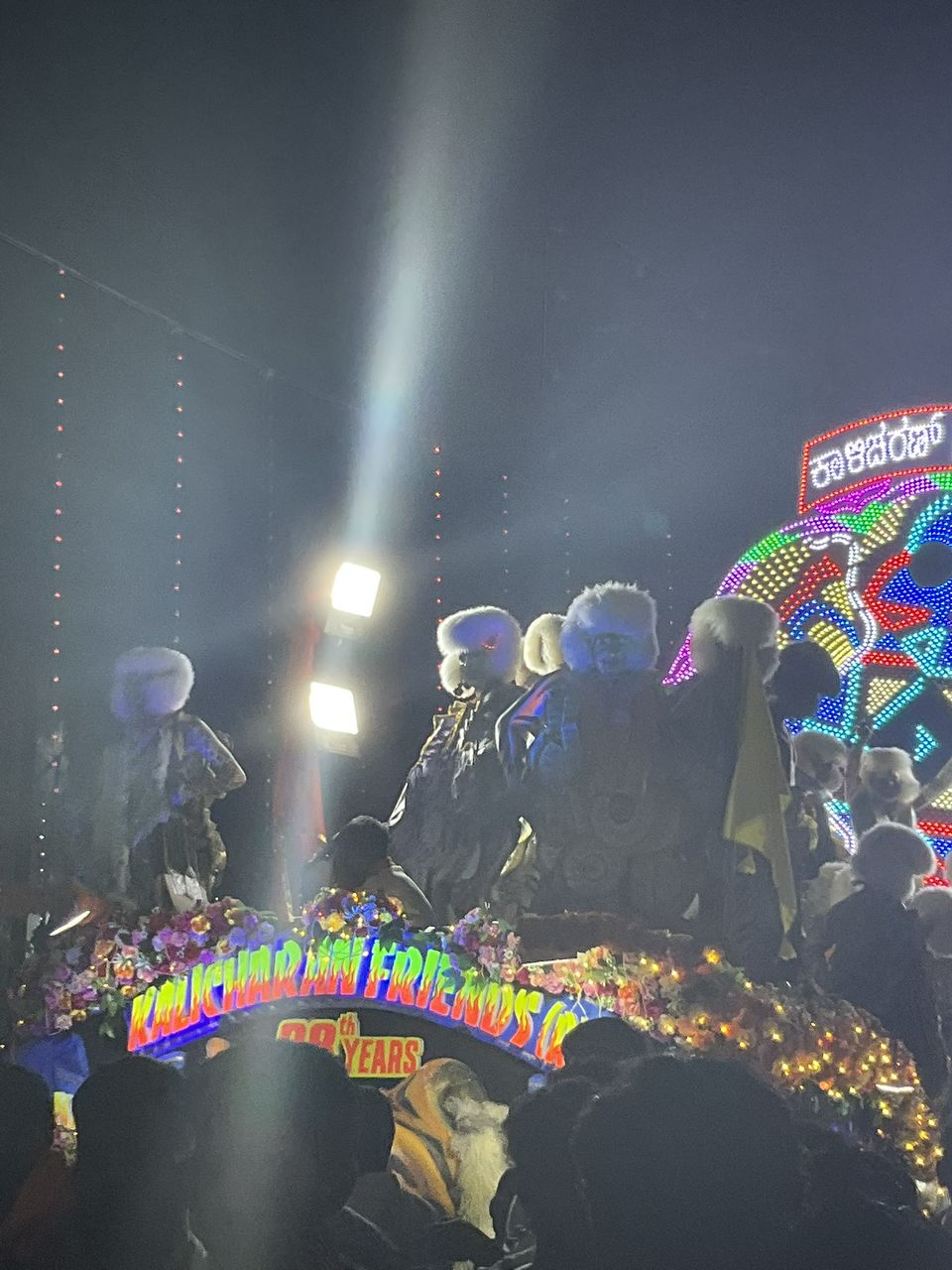 In addition to these performers, one can also find stage artists, musicians, orchestras, artistic carnival performances, typical desi dance shows, DJs' performing crazy loud music, and many more interesting filmy-themed decorative vehicles with artists of various kinds. If you have the utmost patience to walk and look around, you can get to witness many wonderful performances but also you must make sure you can handle the crowd.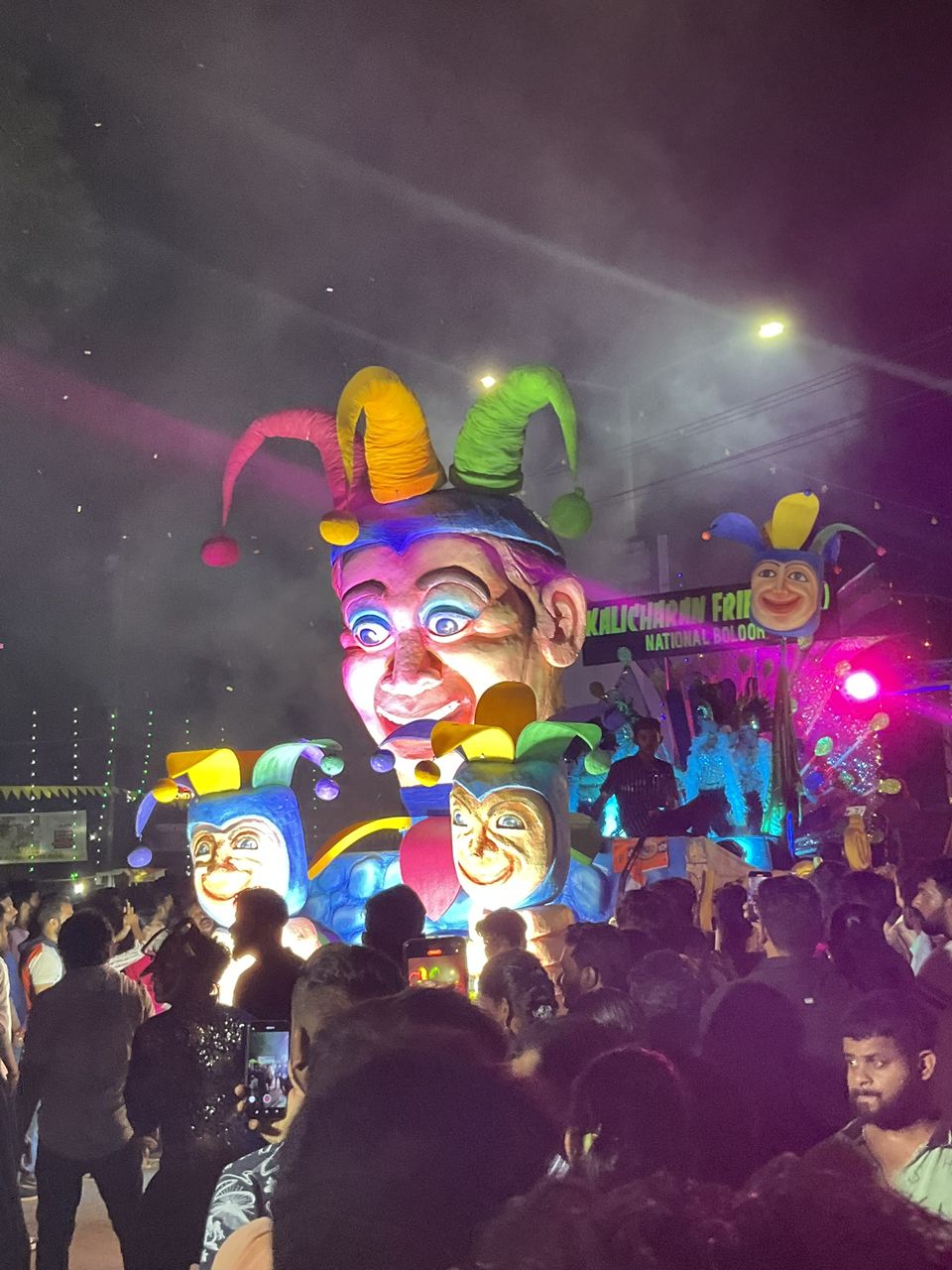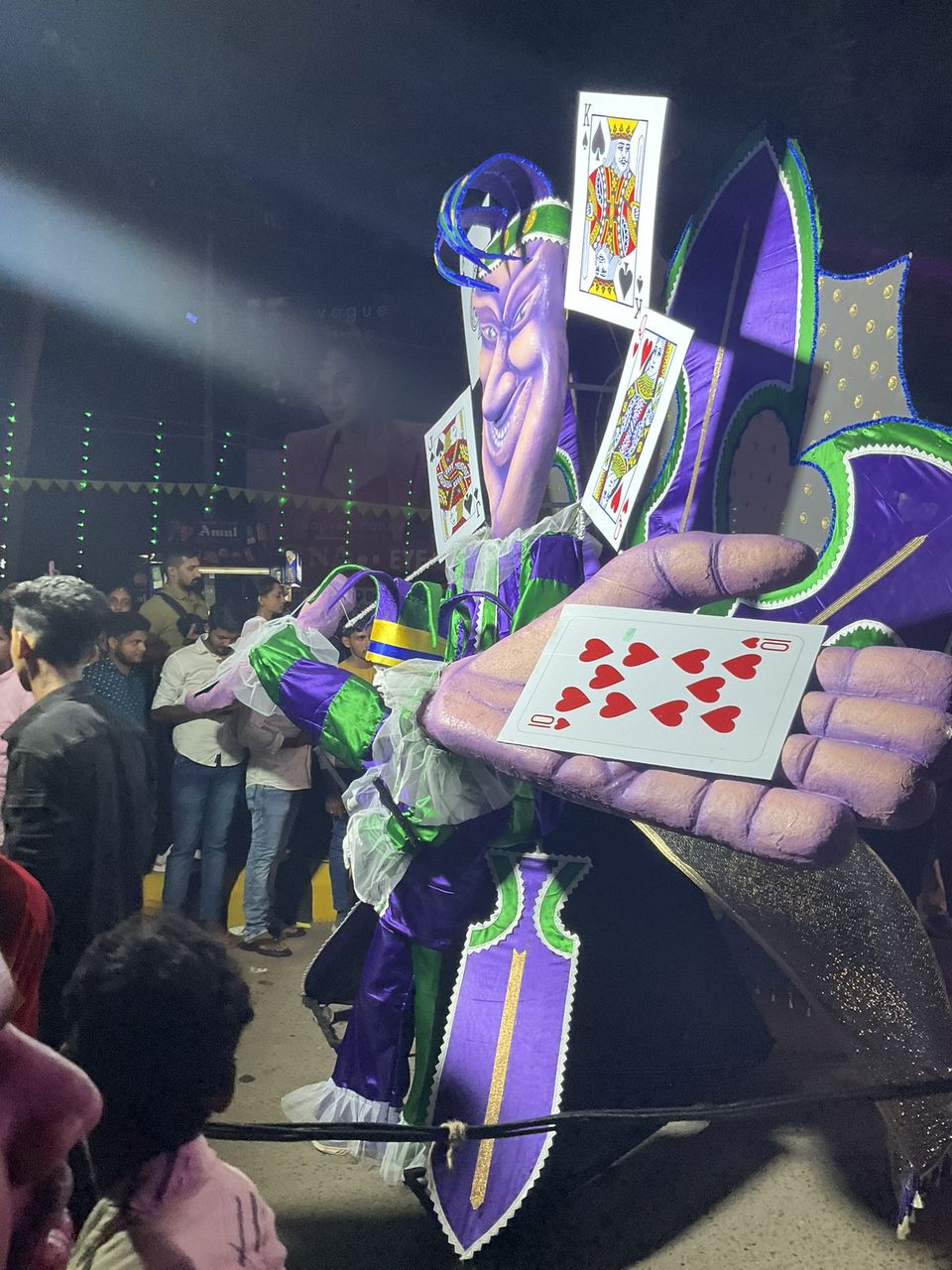 It was believed that around 3 to 4 lakh people visited that day to witness the grand celebrations of the last day of Navratri in Mangalore. People would be high, and they enjoy themselves to the fullest. I was fortunate to have my people who escorted me on every step I took in that procession. We started with 5 people and ended up having around 15 people as a gang to wrap that day. So, if you have friends or family in Mangalore, it would be even more fun but even if you were a solo visitor, you would never feel bored at least for a moment. Because everywhere some interesting thing has happened that day. And on either side of the roads, you can find many eatery stalls and stores that sell food and drinks throughout the whole procession.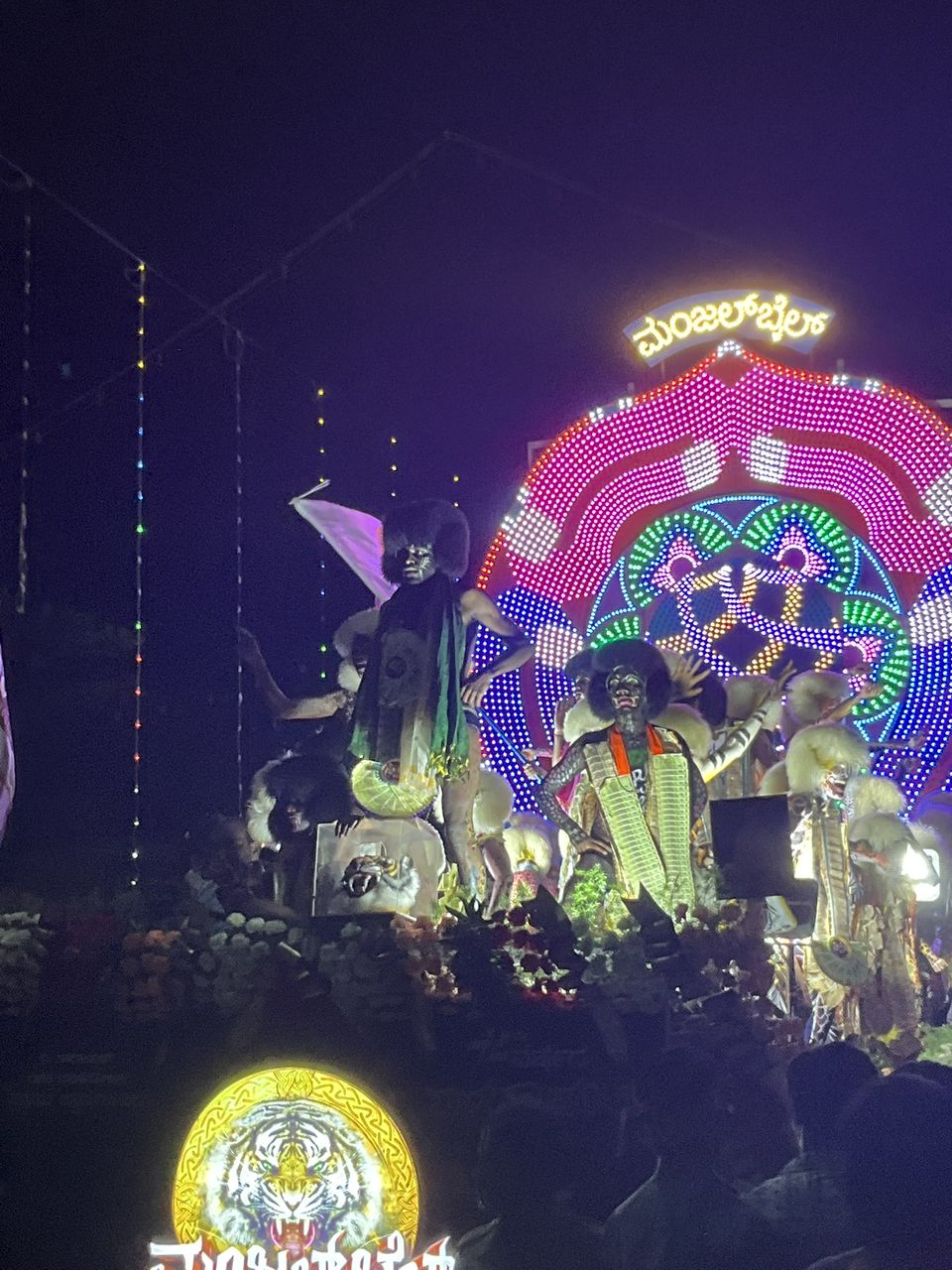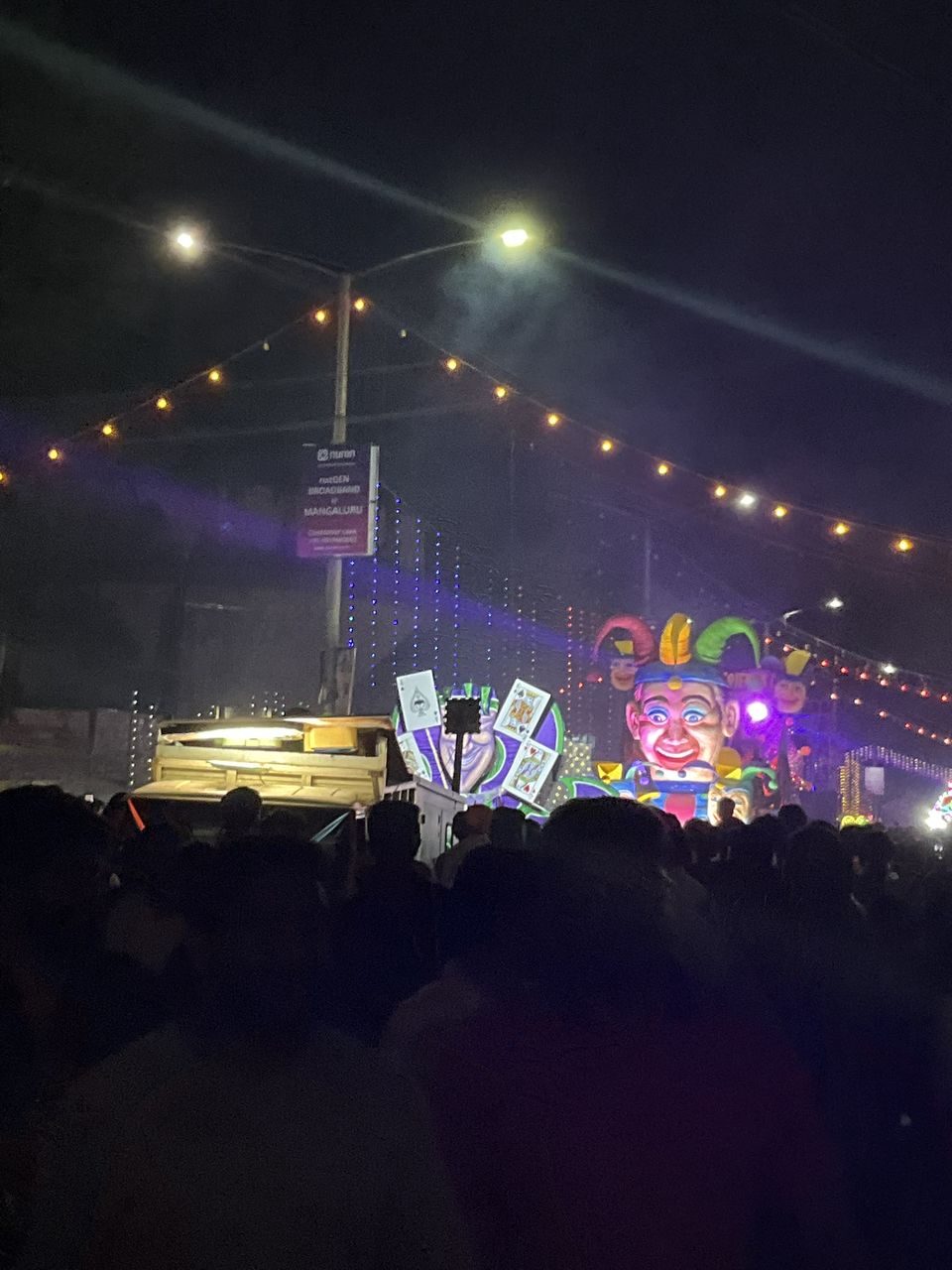 Switching to the main procession, it is all about Goddess Sharada Devi. People of Mangalore consider her the main deity to worship during Dasara. Including Ganesha, Nine avatars of Goddess Durga, and at the last Goddess Sharada idols in the traditionally decorated vehicles with lights, flowers, music, priests, and cultural musicians following behind each vehicle in the procession. They follow one after the other in serial mode by maintaining Goddess Sharade at the end to let people witness the idols of Dasara and seek blessings from them. They were all beautifully decorated and well organized. Regardless of the numerous counts of people, there was not even a single messy incident recorded during the procession.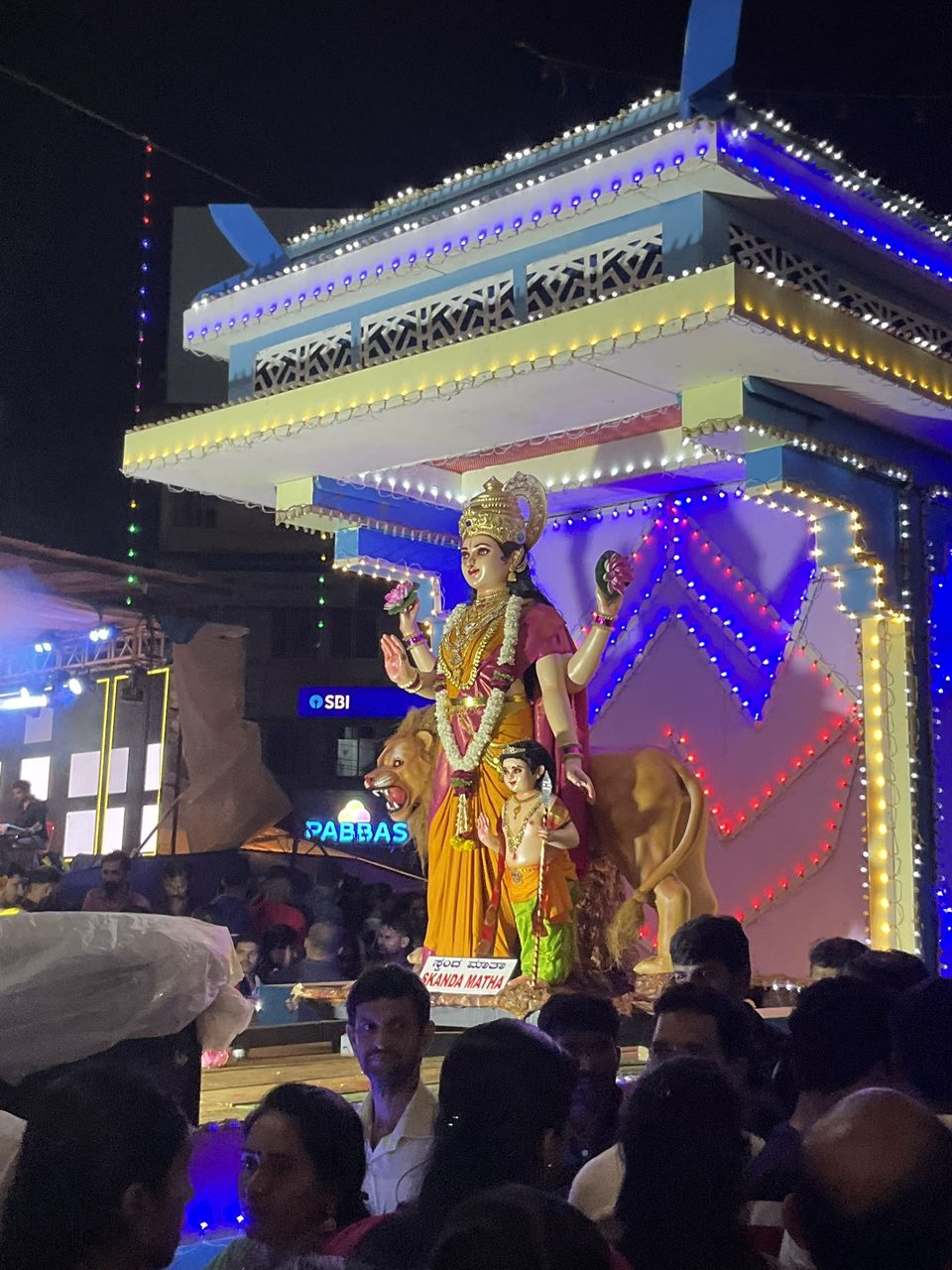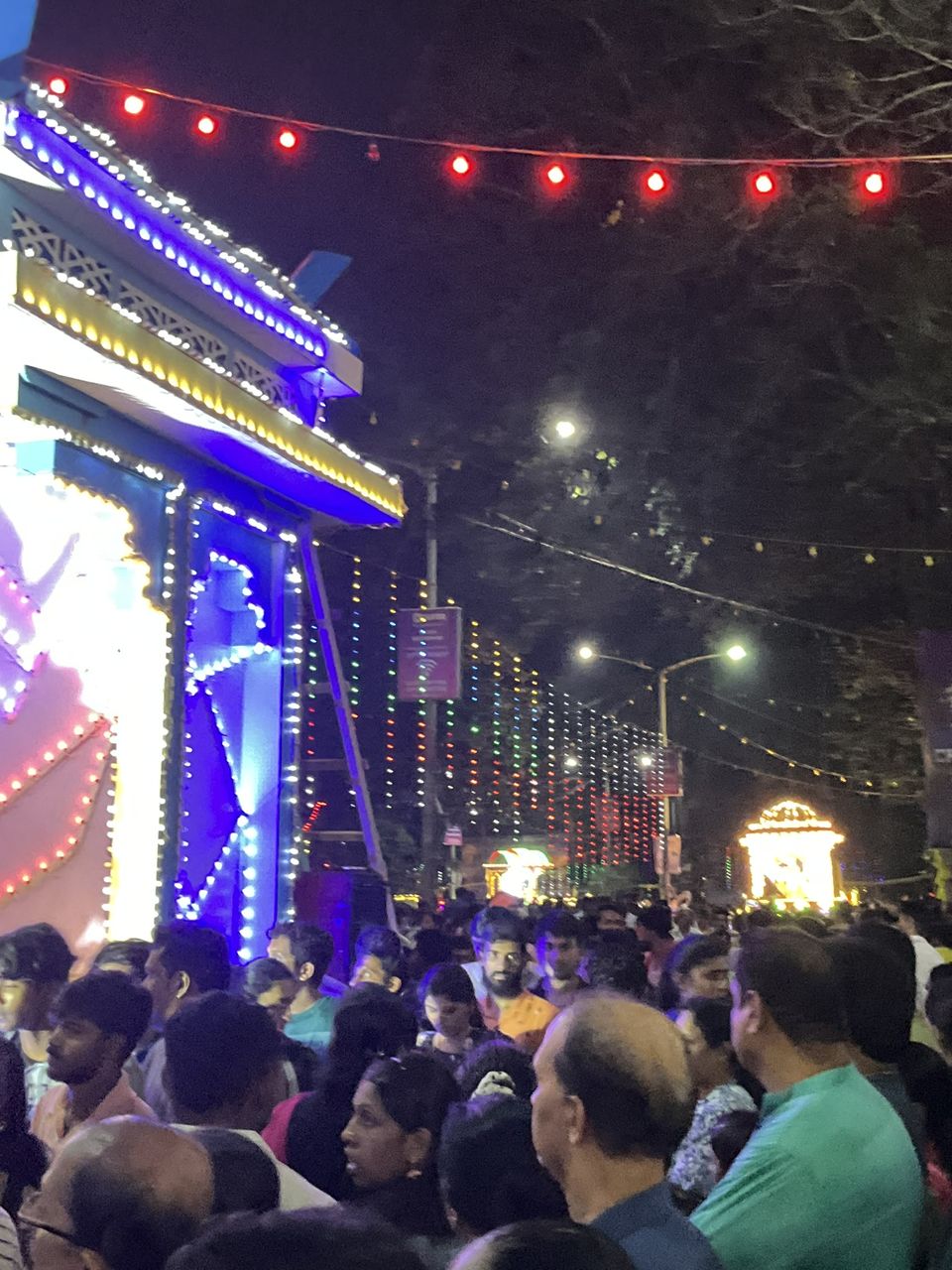 The Mangalore corporation committee, the organization committee, and the police were pretty good at handling such a huge mass crowd without reflecting any disturbances. One must be cautious enough regarding one's safety during these kinds of processions though. I was conscious and I was also appreciating every moment I witnessed. I kind of captured most of the procession but I was very sure I still missed some of it and which was common keeping the spectrum of that procession in mind.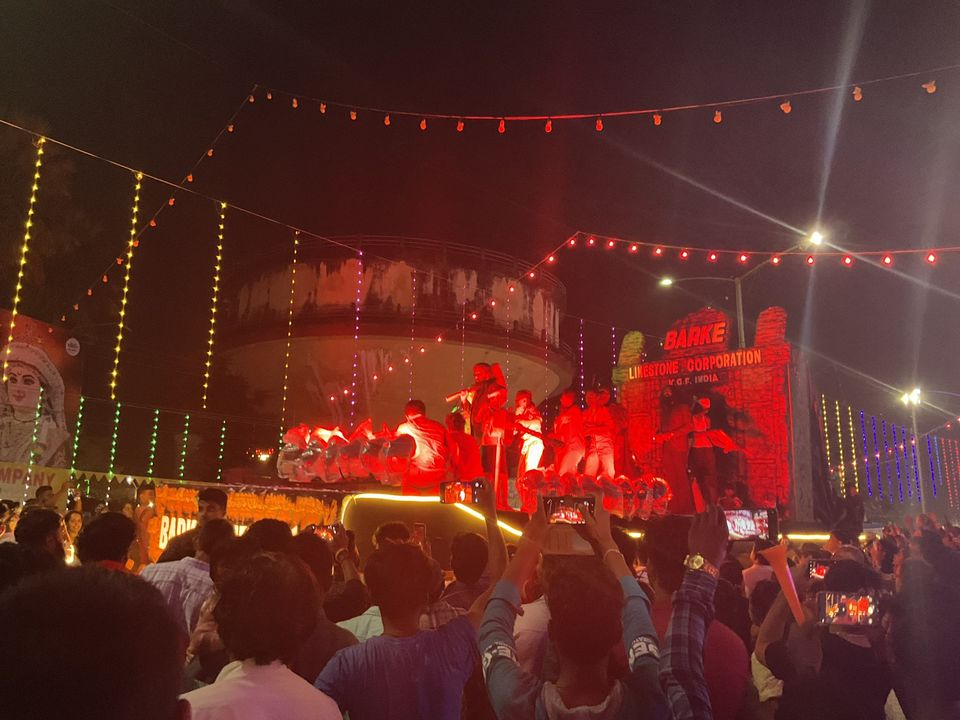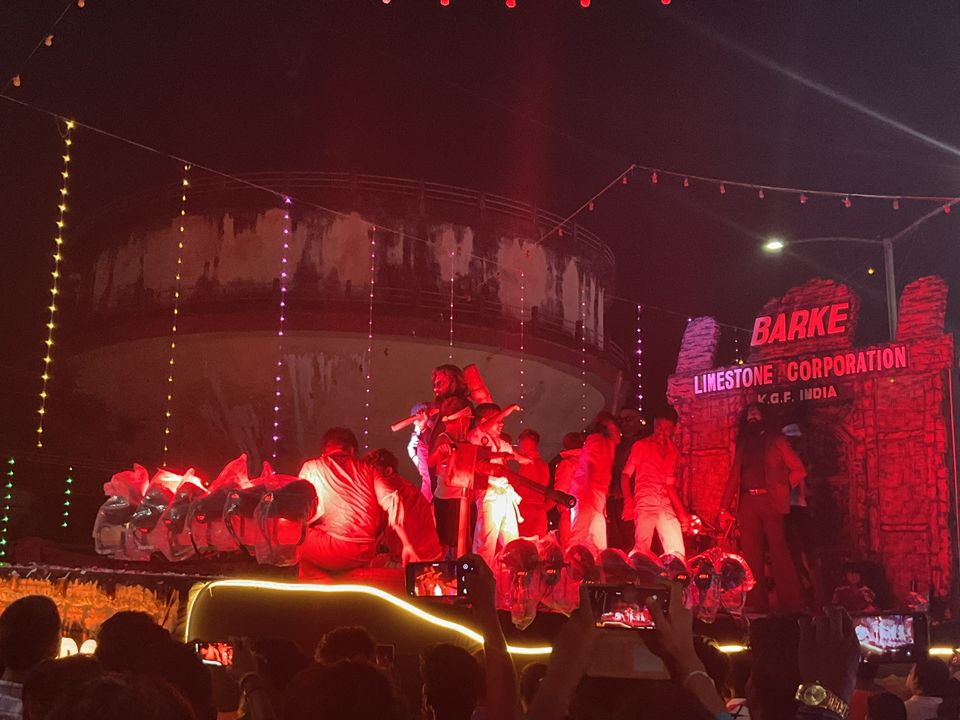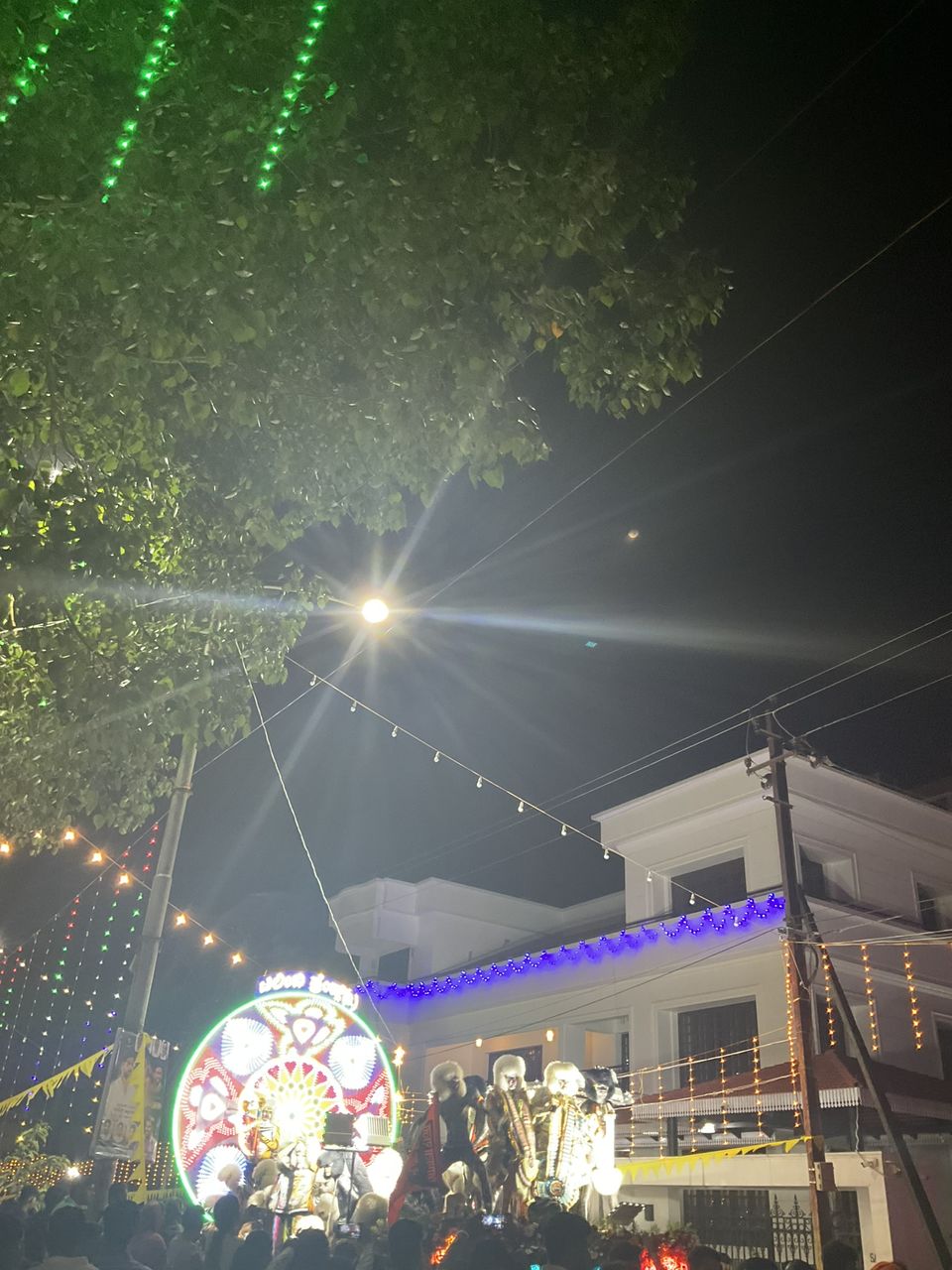 After completing my exploring, I met some of my other pals and they were all already tired by that time, but all got vanished when we saw each other. We had an ultimate fun time as usual, and it was already around 1.30 am by the time we all managed to meet at one place to have our festive dinner. You must be wondering how come places were open at that time. Luckily, we managed to get into Diner's Paradise to have biryanis over cozy conversations. Even though Mangalore rains surprised us with a sudden downpour for ten minutes, everything became fine when we all had dinner together and I got to meet one of my girl pals who visited from Kuwait for Dasara. Yes, for the Mangalore localite, Dasara is a huge thing, and they also celebrate it massively.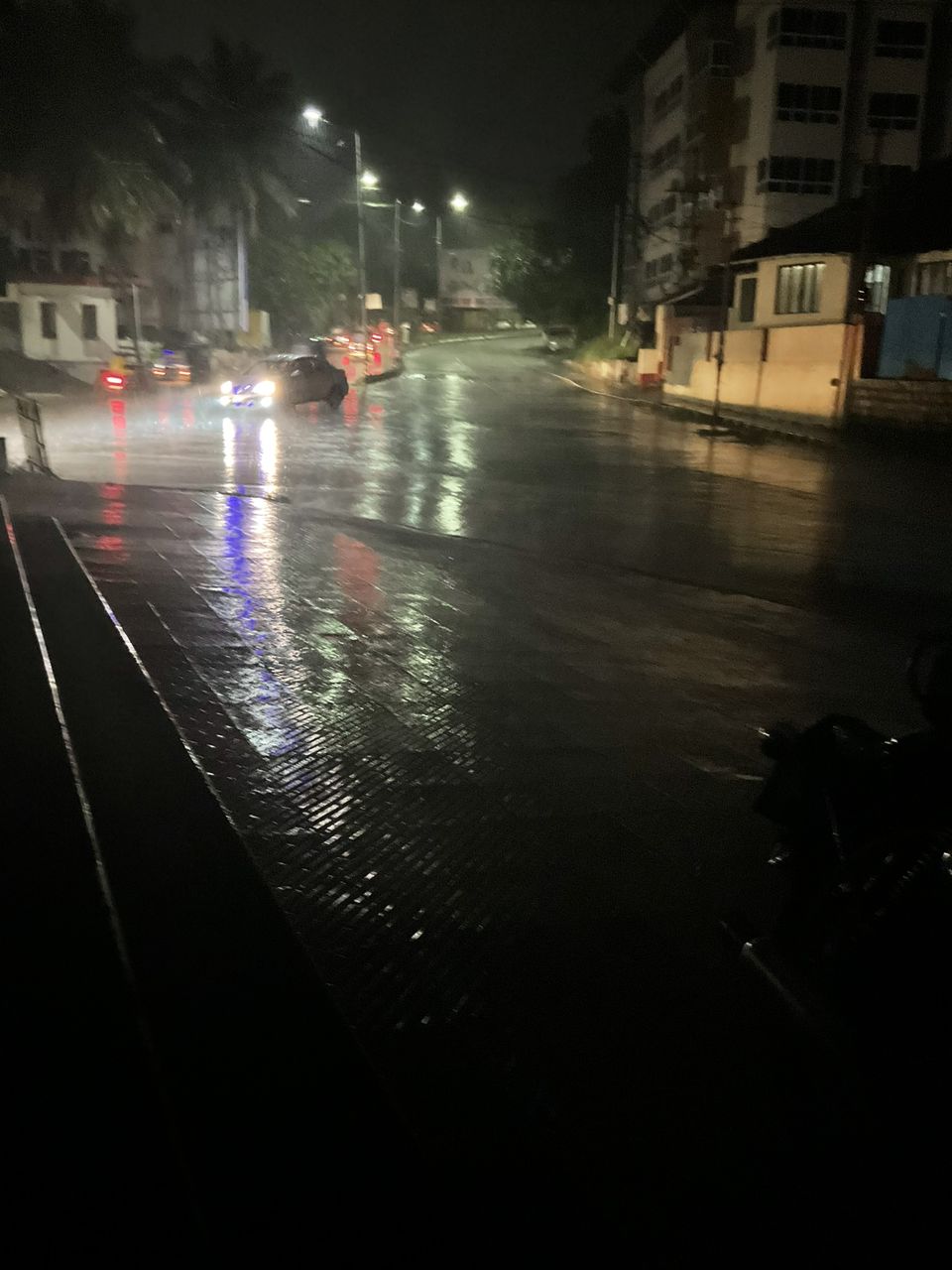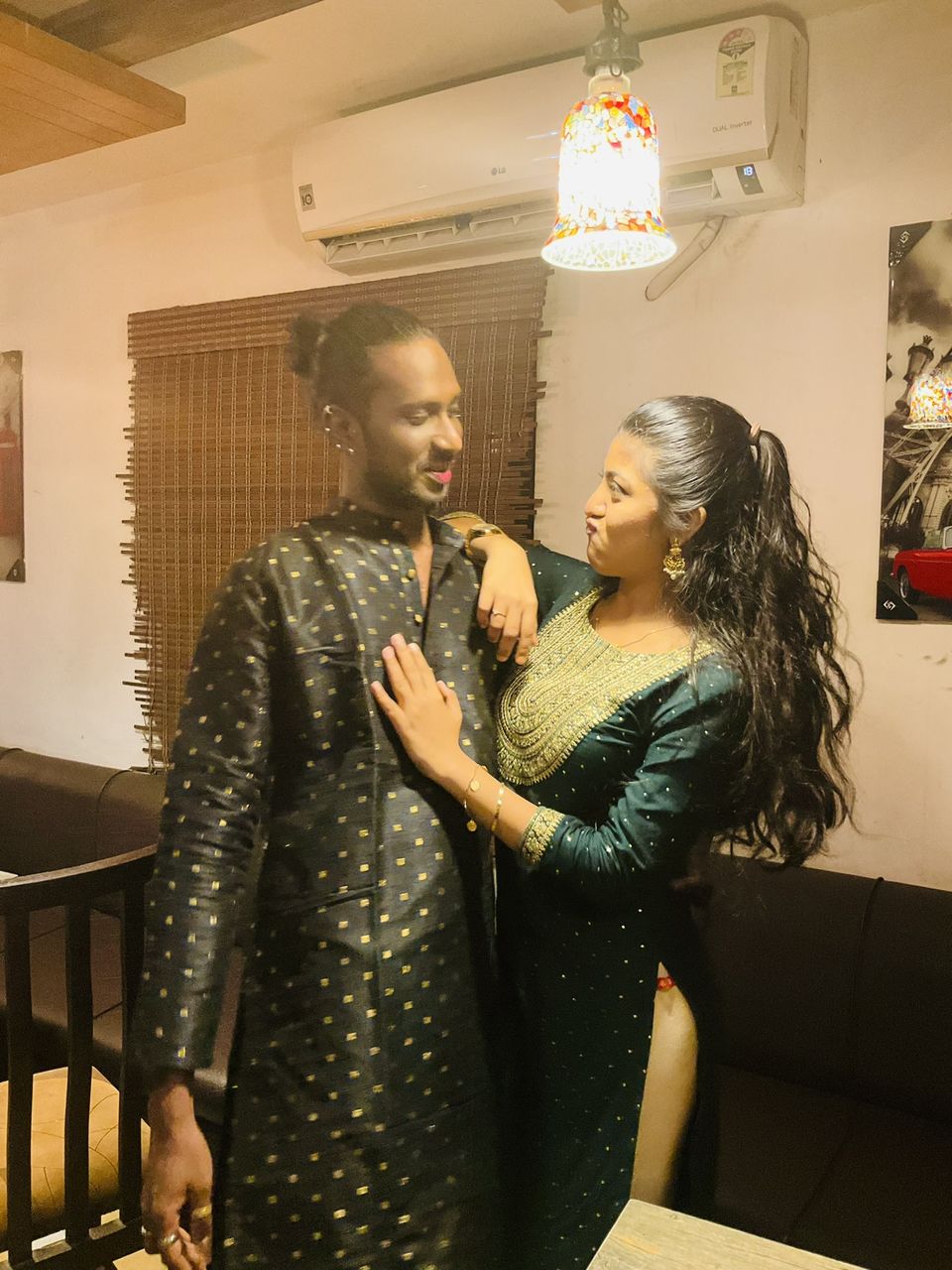 It was all traditional, cultural, spectacular, engaging, and elevating at once. I found myself instantly falling in love with Mangalore even more and I was sure that I would never regret facing obstacles to witness such a magnificent festive celebration.