Hampi, located on the bank of river Tungabhadra, was the capital of ancient Vijayanagara Empire and is now a UNESCO world heritage site. We can find numerous ancient buildings and temples in and around this area. Though the majority of these are located in Hampi, the other side of the river also hosts some extraordinary historic and prehistoric structures.
A hill in Hirebenkal village is one of such places with numerous man-made structures created during prehistoric period.
What to see?
Rock paintings: Some rock paintings depicting the scenes of war and some ceremony can be seen on one rock on the left side while climbing the hill. One Tabla shaped huge stone is seen on the top of one hill on the right side.
Mourya mane: We can see some house like megalithic structures made during or before iron age around 2000 to 3400 years ago. Prima facie these structures look like houses. Few of them even have circular holes in the walls that can be mistaken as windows. But actually these were used as the burial sites for the dead bodies. A small pond is there at the top.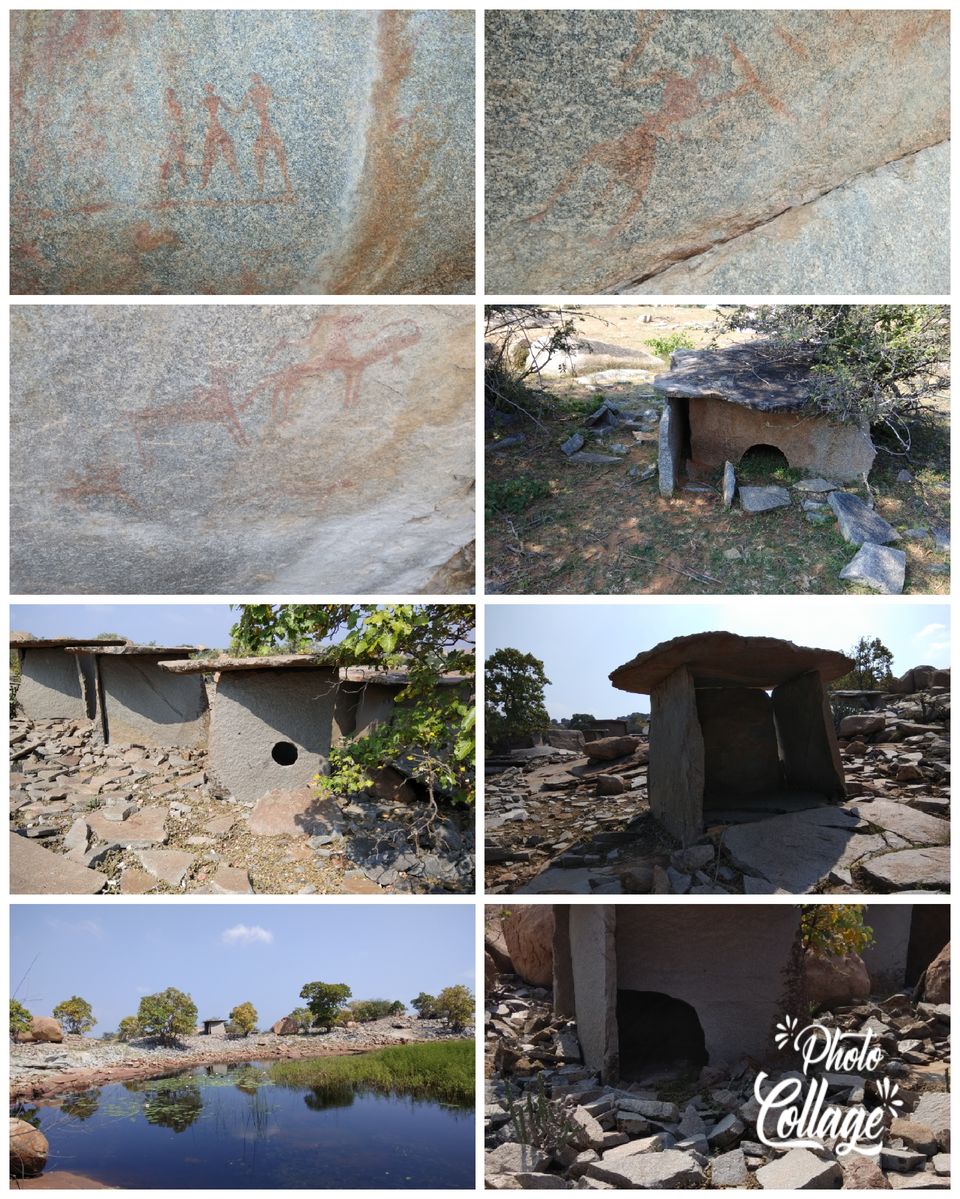 Also, one more location with rock paintings called Onake Kindi is located on the same side of the river.
Papaiyah water tunnel: The water canal runs underground for about 1.5 km in a tunnel constructed by a civil engineer Papaiyah. Hence the name Papaiyah tunnel.
How to reach from Hampi to Mourya mane?
Ferryboat runs from 8.30 AM to 5.30 PM from Virupaksha temple to cross the river. They charge INR 20 per person but ask extra on odd timings and when less number of travelers. Once you reach there, you can hire two wheelers, autos to go to Hirebenkal. Preferred means of travelling is two-wheeler as you can travel along the water canal and see Papaiyah water tunnel and some scenic beauty.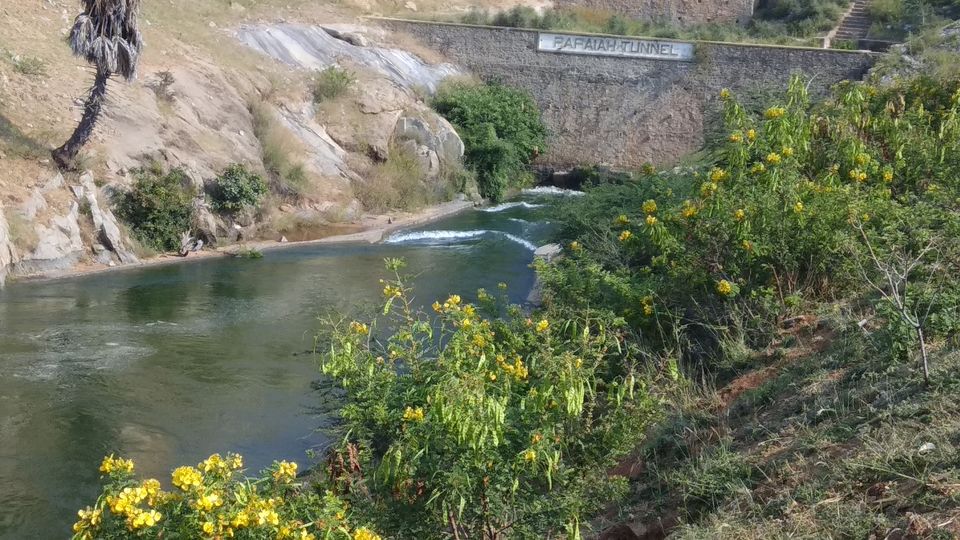 One can also use the newly constructed bridge to cross the river.
From the bottom of the hill it is about 1 hour hike (difficulty level: easy) to reach Mourya mane. The place is not so famous among tourists. Our guide told us that we are first one to visit this place this season. But it is truly a gem!!
Save this map-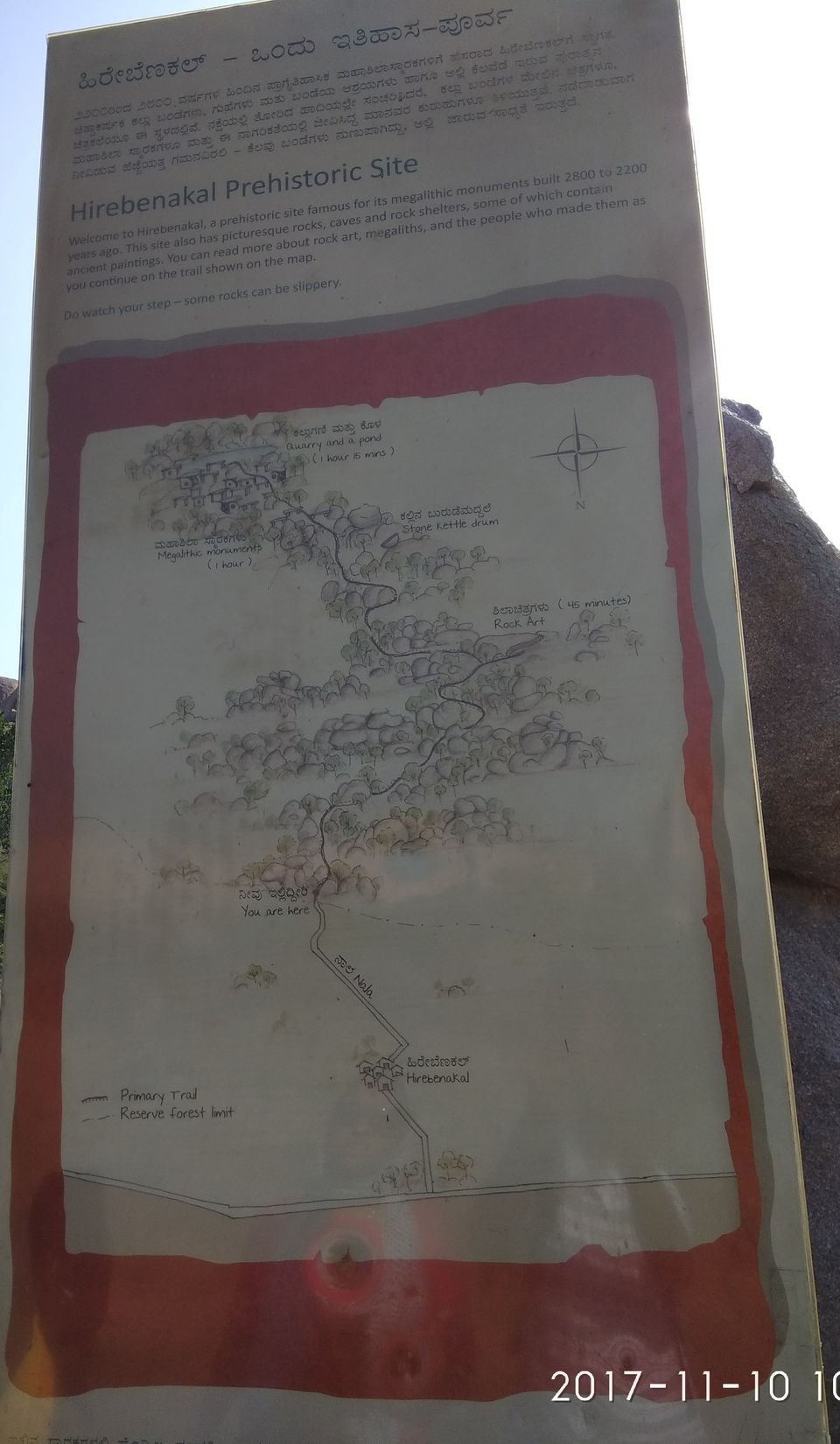 Onake kindi: It's a small cave with some rock paintings showing human, bull and snake figures. The map location is correct. Don't get confused if you don't find any sign board or any information written by ASI. Ask some local people or just take the mud road going inside the farm. About 100mtrs you will see one small iron gate. That is the sign that you are at the correct spot. Walk about 400mts and you will see the paintings on the right side on a big rock and inside a small natural cave.