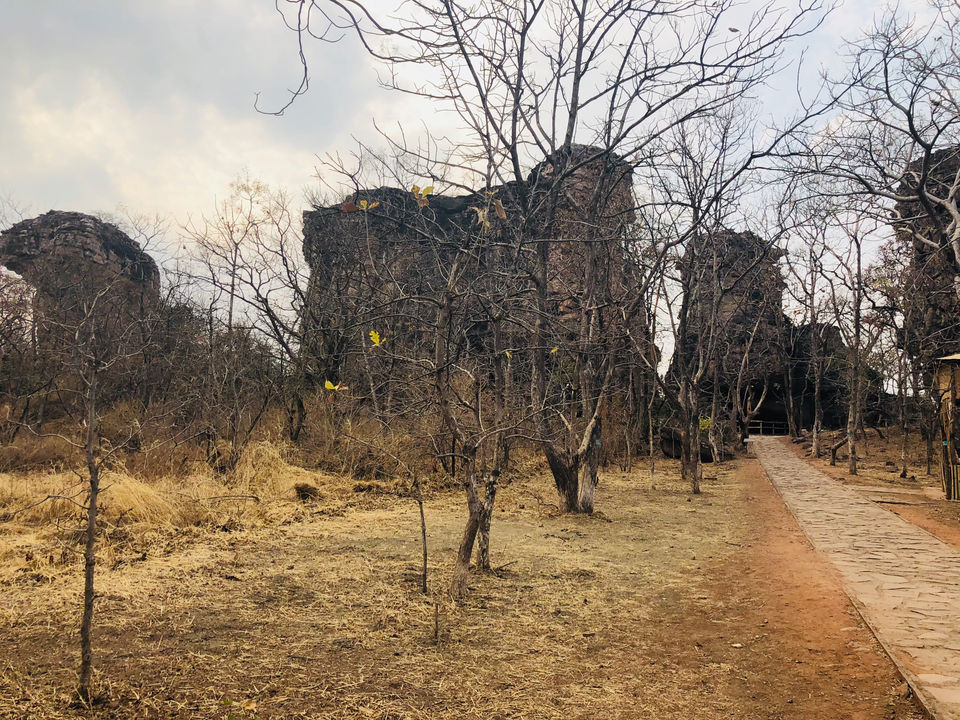 Among forests of teak and sal in the craggy cliffs 45km South of Bhopal, are the Bhimbetka cave shelters which belongs to the pre- historic time period.
It is amazing and even hard to grasp that Bhimbetka caves have recorded the human history over some 300,000 years- or maybe even 700,000 or more years.
"These caves contain the oldest known petroglyphs in the world, one of the most impressive galleries of ancient paintings"
Art here is found in hundreds of caves and some 12-15 of these caves are open for visitors. Inspite of the unique value of Bhimbetka, the site is not that popular among the tourists yet. Perhaps it's in the list of UNESCO world heritage sites.
Back then these hills were inhabited by a few Gonds known as the tribal people.
These giant rock boulders have dark entrances in the caves.
It's more likely a forest type area filled with these giant rock structures which seems dramatic.
You'll see magnificent structures which are naturally formed through the span of time.
These caves consists of various rock sculptures and a lot of paintings drawn on the walls of the caves by the early man. These paintings are generally seen in red or white colour and are a plethora of magnificent drawing skills. Many paintings are of domestic animals such as buffaloes, elephants, big cats and also small paintings of people dancing in stick figures.
These Rock shelters of Bhimbetka are magnificent huge structures of the prehistoric world which are naturally formed through a long span of time and through these times it has been serving as shelters for the people.
I seriously was stunned by it's beauty which are of atleast 290,0000 years old petroglyphs, and paintings upto 15,000 years old.
These caves are so magical, they take you back to the prehistoric times!