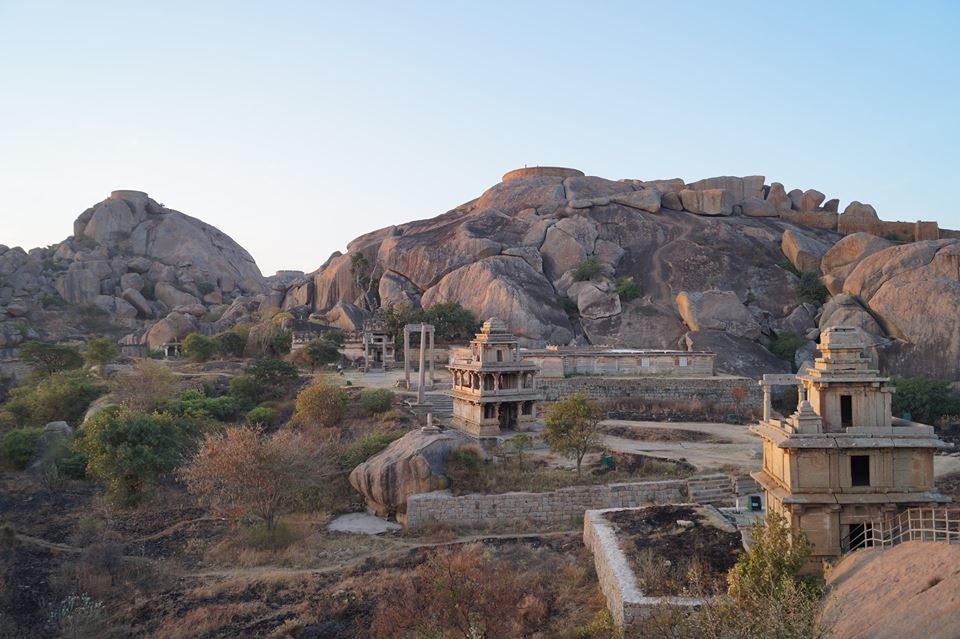 Chitradurga (which means 'picturesque fort' in Kannada) is a place little known to the outside world. Its historic fort surrounded by the huge boulders is a world in itself.
Chitradurga is around 220 kiliometeres from Bangalore and to reach this place you can take the route Bangalore-Nelamangala-Tumkur-Sira-Hiruyur-Chitradurga via NH4.
If you have been itching for a smooth ride then NH4 is the one for you. Most part of this road is a good 6 lane and you can easily cruise along.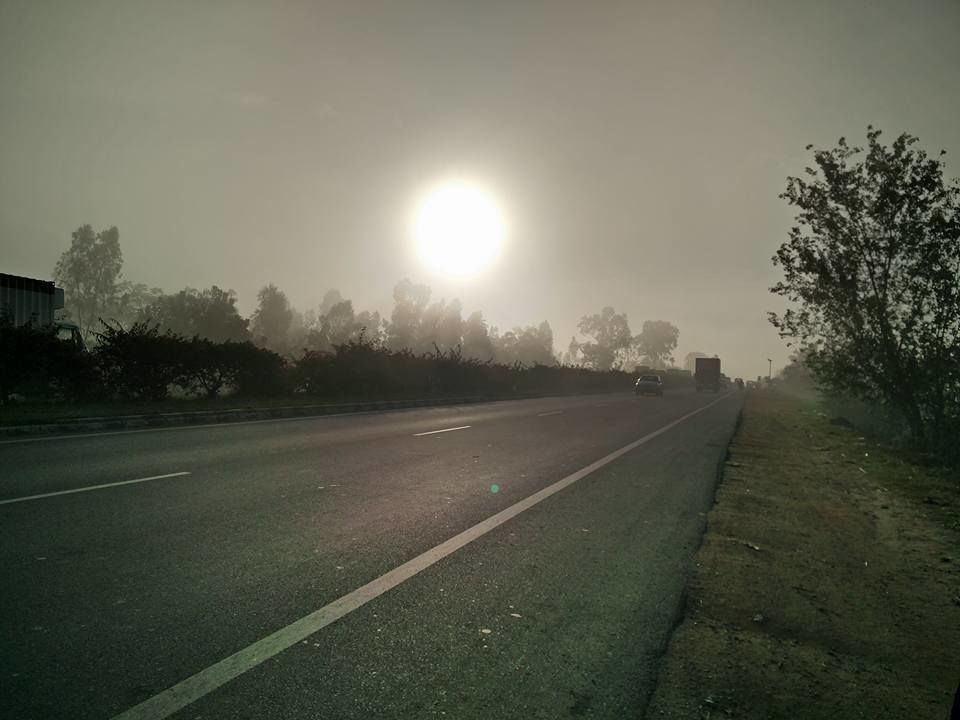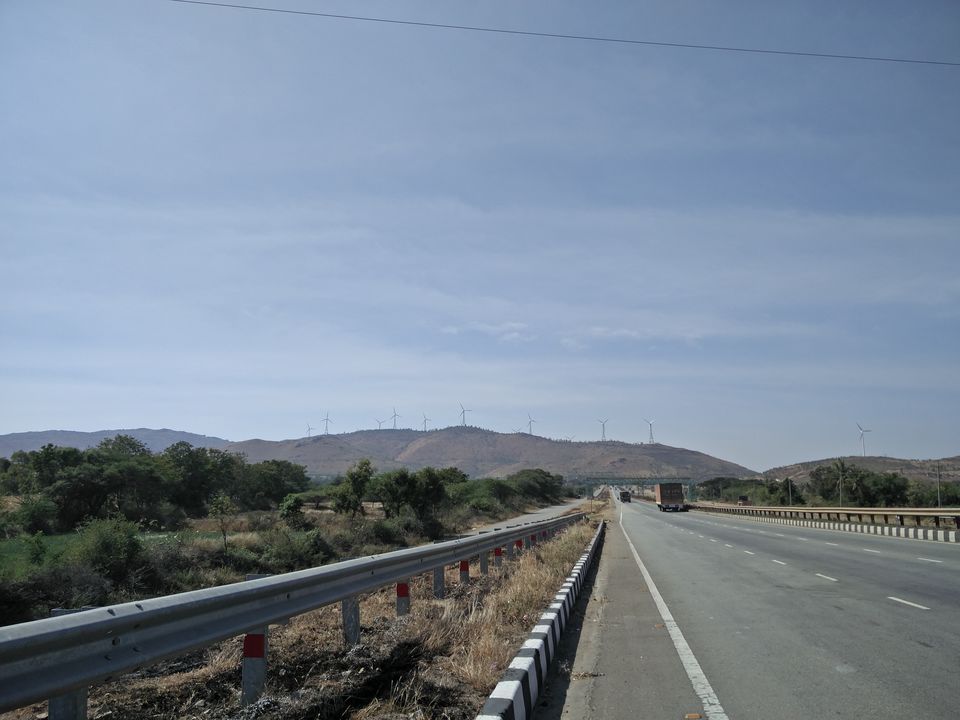 Near Hiruyur (around 40 kms before Chitradurga) is the Vani Villas Sagar dam across river Vedavathi which happens to be oldest dam in Karnataka.
Just before reaching Hiruyur take the service road and you would find a board for the dam on the left. Here you need to take a left turn and ride for another 15 kms to reach the place. Here the roads are not so wide but in good condition and also gives you the countryside feel.
On one side of the dam is a very pleasant view of the blue water surrounding the hills and other side is the complete greenery with countless coconut trees. On top of the hills hear is a gang of wind mills doing their duty.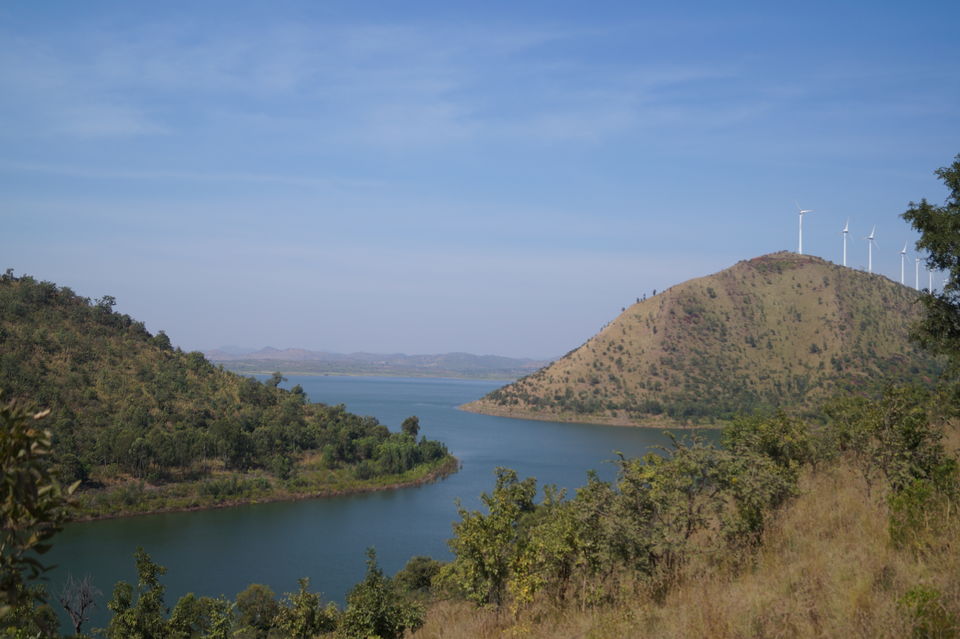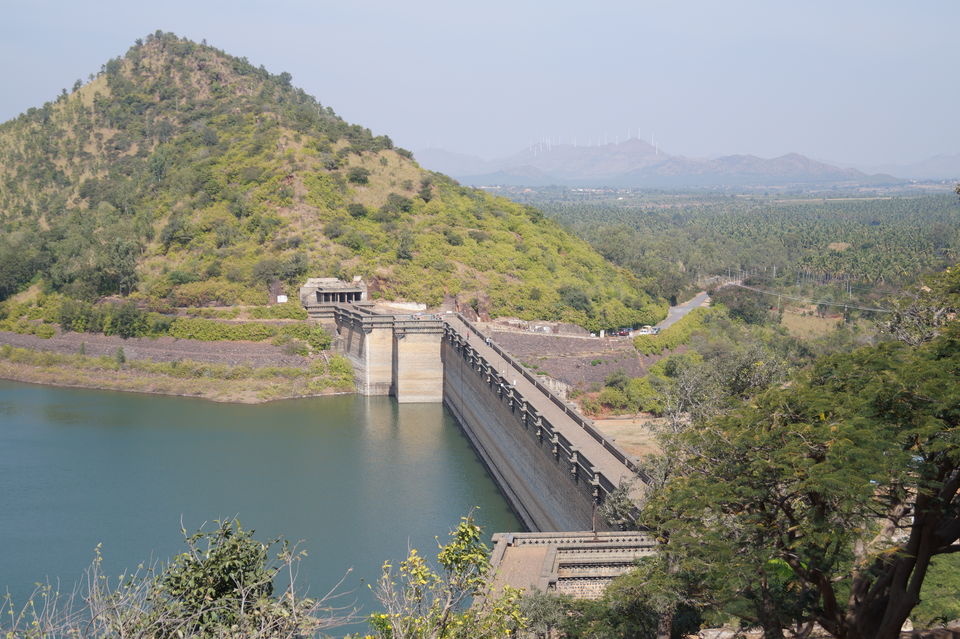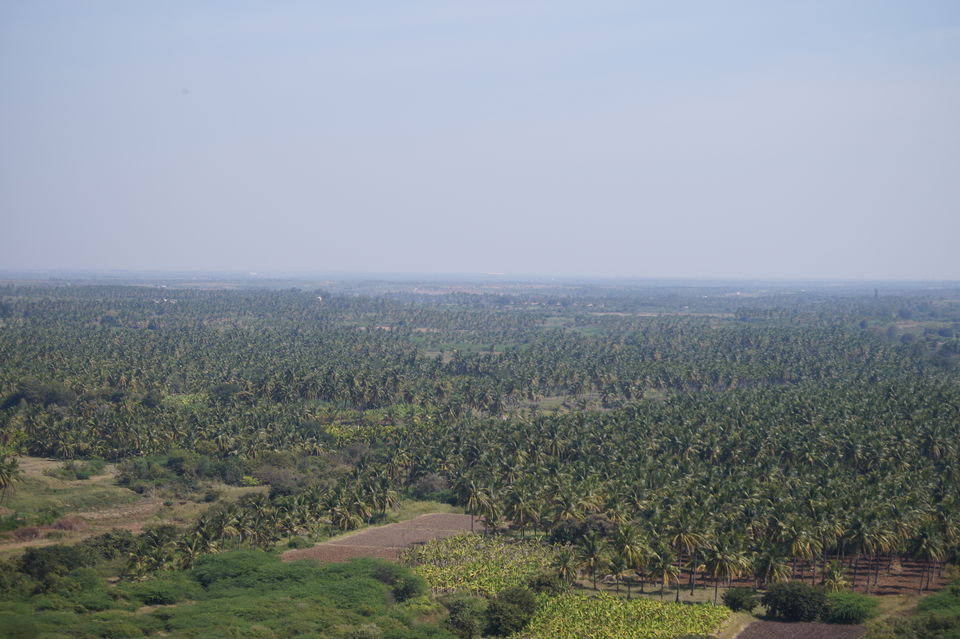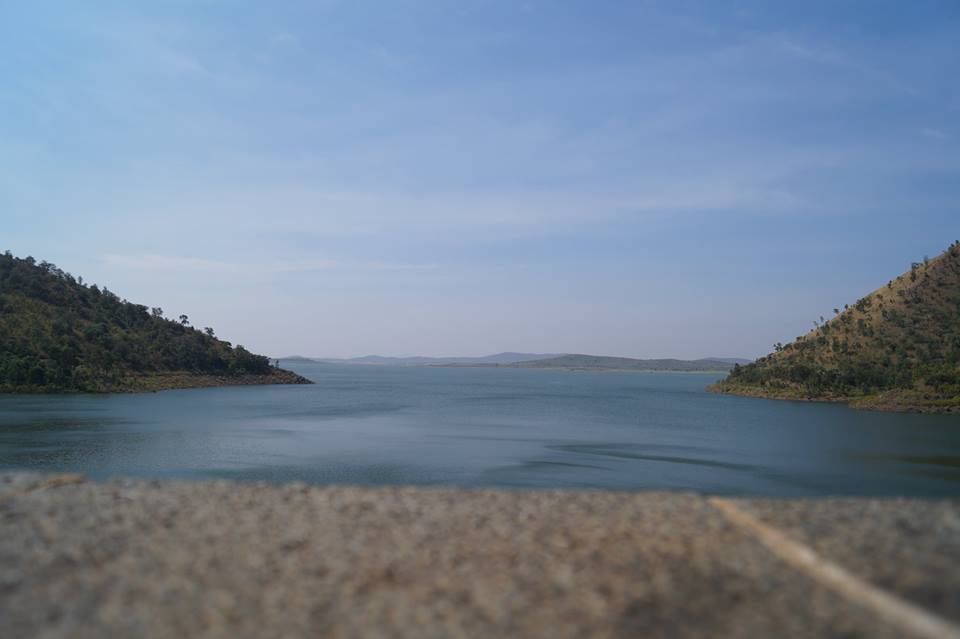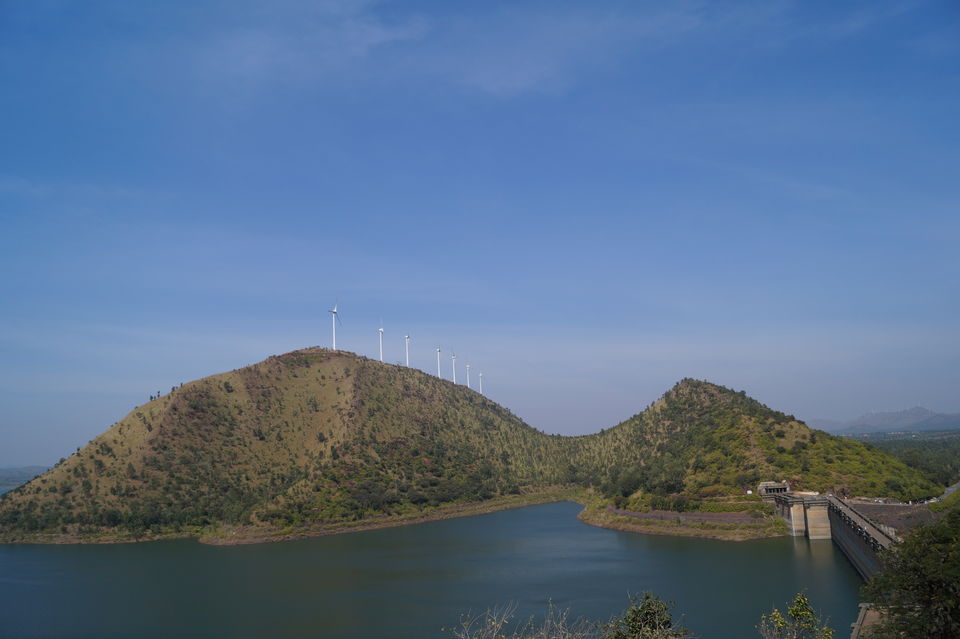 To reach Chitradurga from here you would need to get back to the highway and continue for another 35 kilometers.
October to February is known to be the best time to visit this place.
Mayura Yatri Nivasa maintained by Karnataka tourism is one good option for stay at Chitradurga. It is right in front of the fort and makes it easy to visit the fort anytime in the day. The rooms here are neat and well maintained. Its good to make an advance online booking http://www.karnatakaholidays.net/karnataka_hotels_chitradurga.htm).
The food here is just fine. Sri Laxmi Bhavan, Upadhayay Refreshments are some good options available here.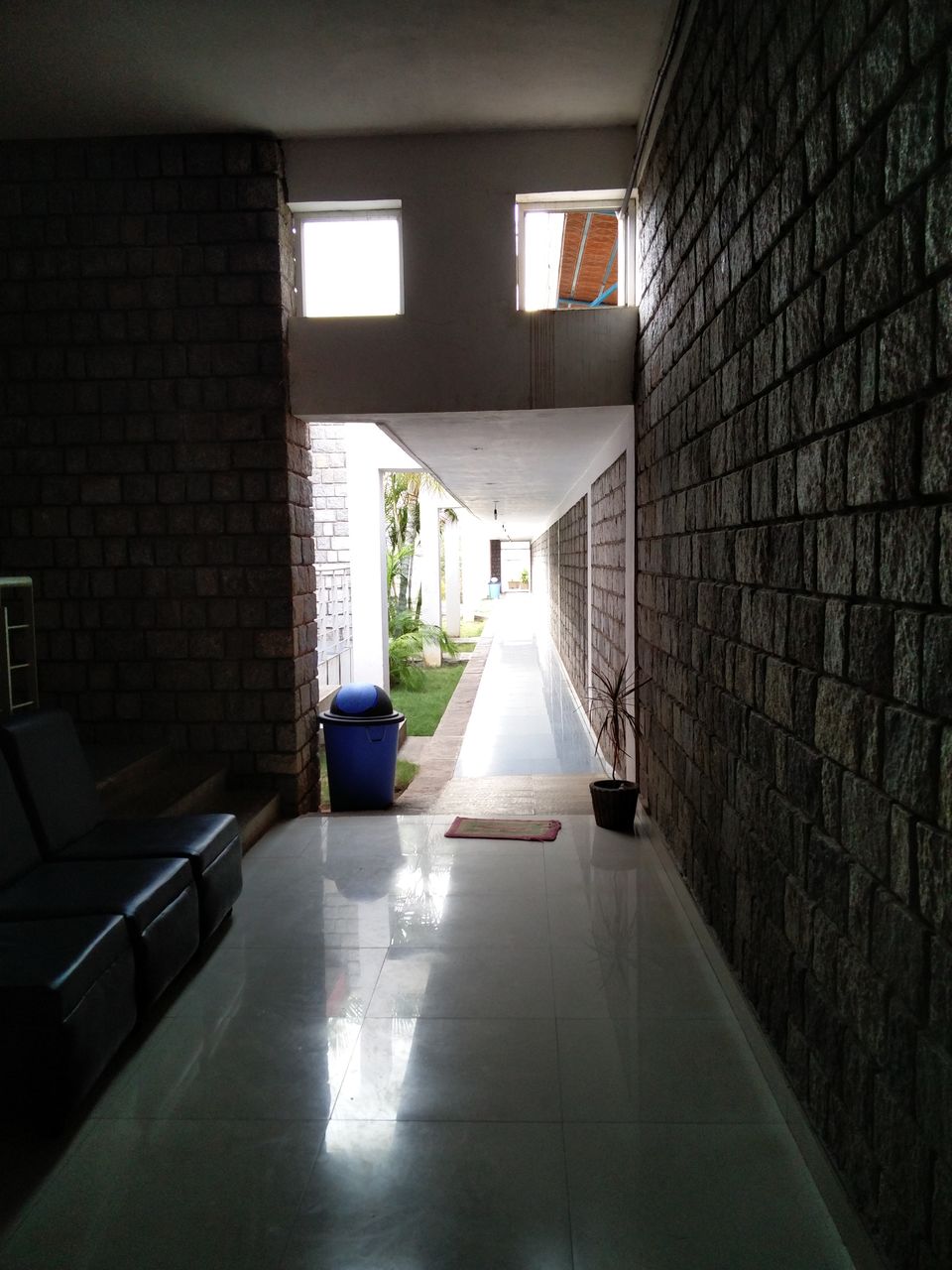 The Chitradurga fort opens at 6 AM in the morning and closes at 6:30 PM in the evening. It takes nearly 2 days to completely cover this fort. Early morning and evening would be the best time to visit this place since it can get quite hot here in the noon.
There are many guides available here who can help you to understand the significance of this place better.
This fort was ruled by Madakari Nayaka in the early 17th century and then was conquered by Hyder Ali and later went into the hands of British.
The architecture of this fort was so well planned for defending it from the enemy that many British officers wrote about this with admiration.
This fort was taken over by British after defeating Tipu Sultan in Srirangapattana and they were relieved that they did not have to fight for this fort which could have brought them some trouble.
All the gateways here were accessible only after a 90 degree turn. This slowed down any invaders and made them an easy target for the defending soldiers.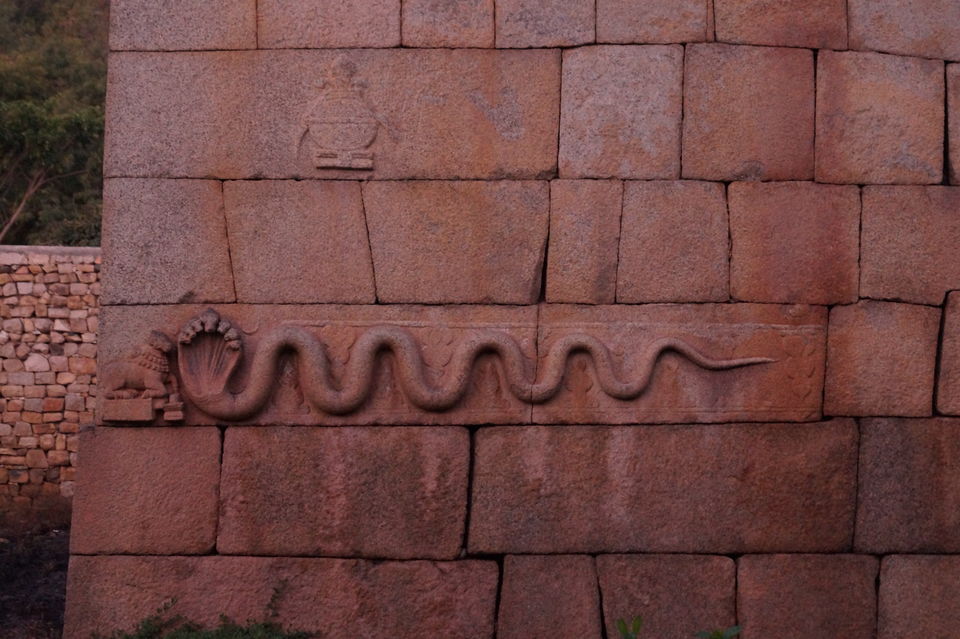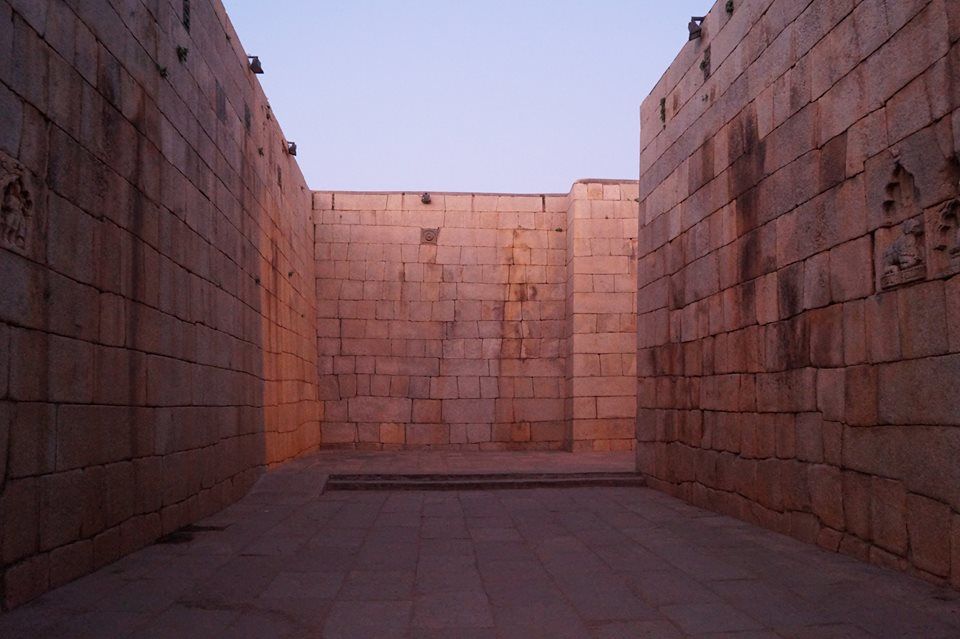 Just when you enter the fort you will be welcomed by the tall walls and its total length around the fort is nearly 8 kilometers covering more than 1500 acres. Inside this fort here are 18 ancient temples and Hidimbeshwara temple here even has connection to Mahabharatha. These temples and the amazing history behind them makes us realize how rich was this place in its culture and heritage. The huge boulders surrounding the fort makes this place look like its completely cut off from rest of the world.
The stunning view of sun rising above and going down behind these boulders with its rays falling on the tall wind mills adds to the beauty of this place.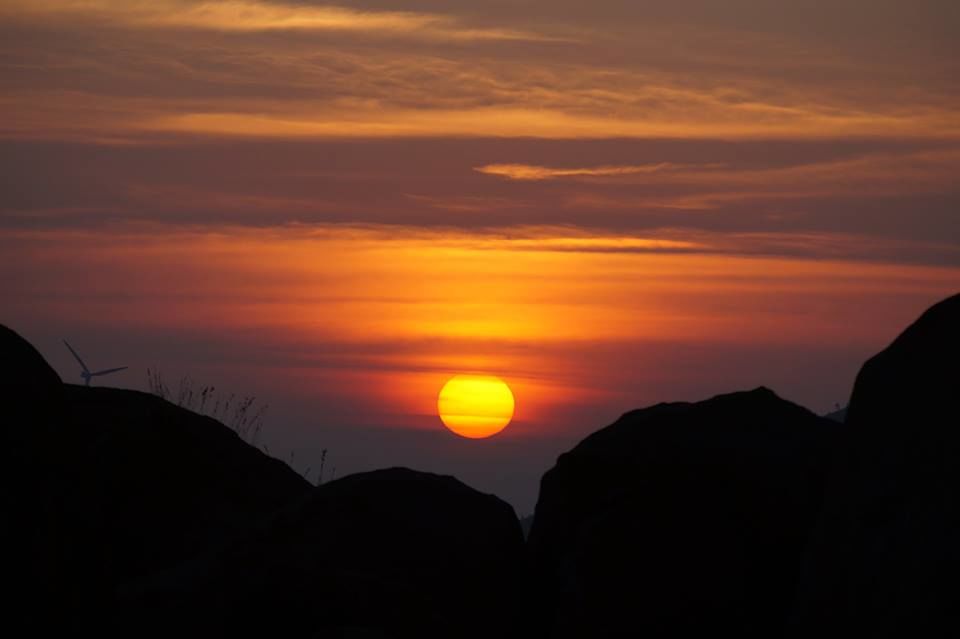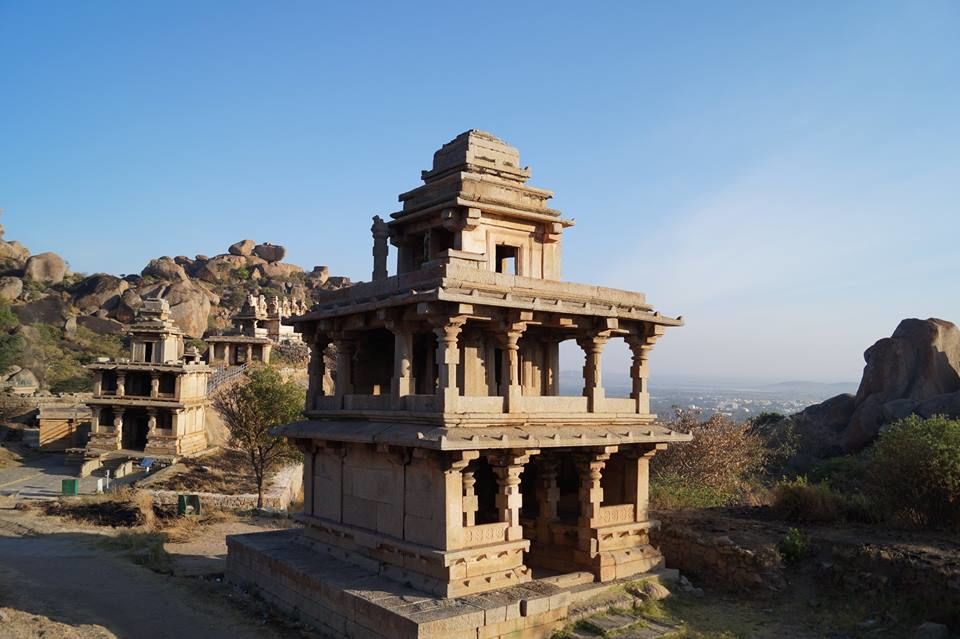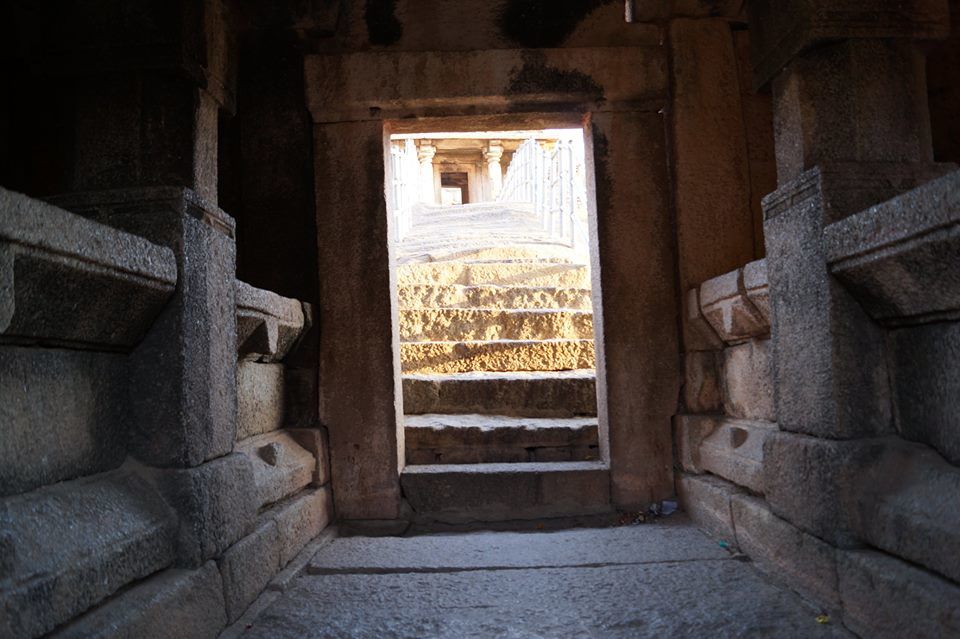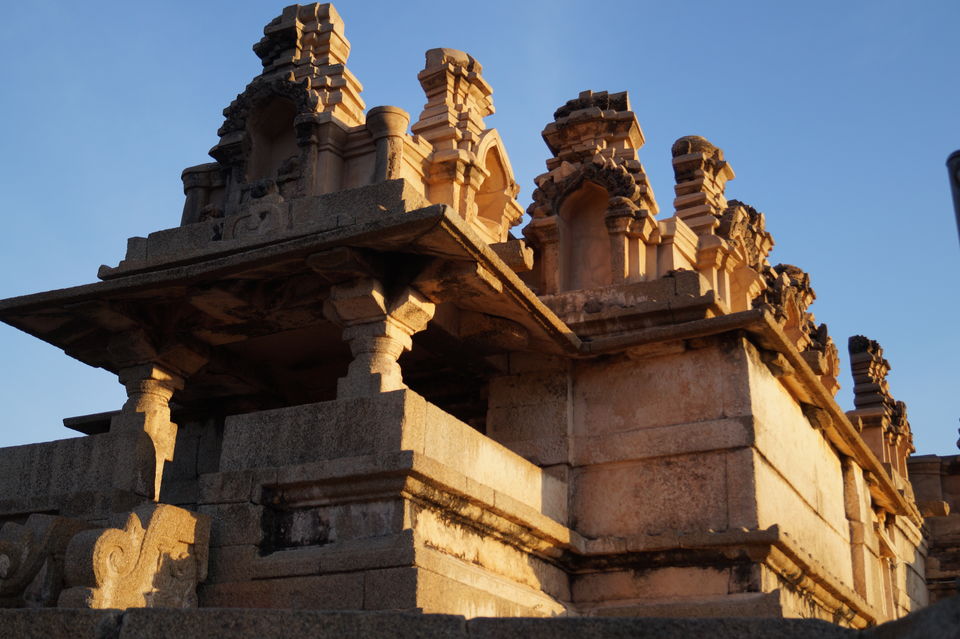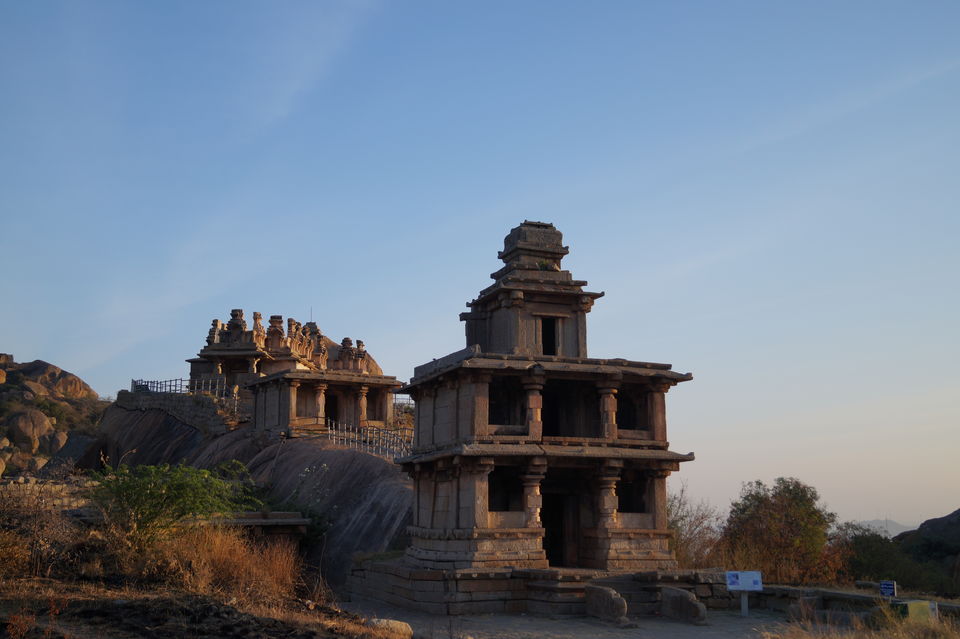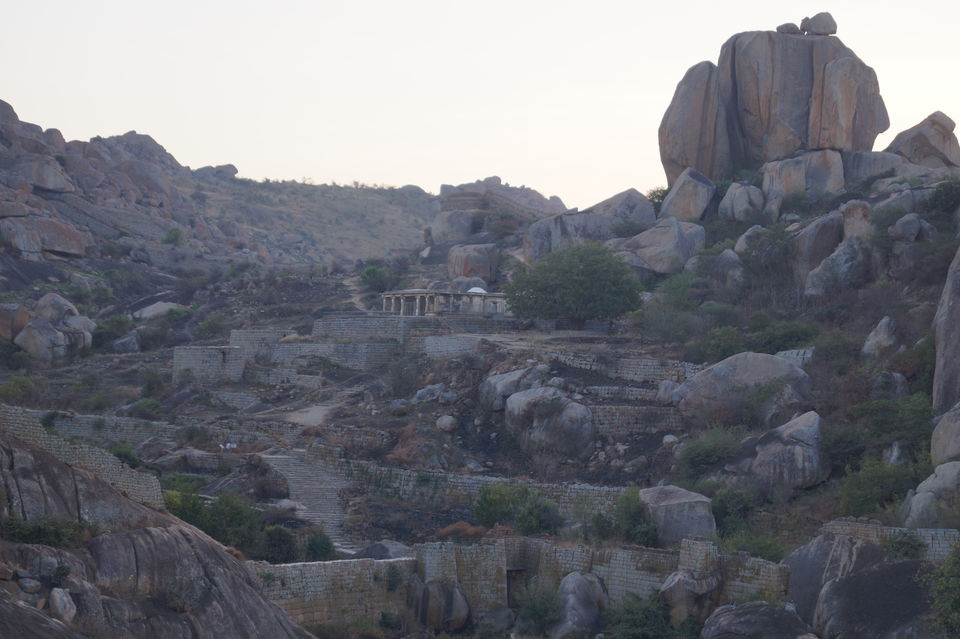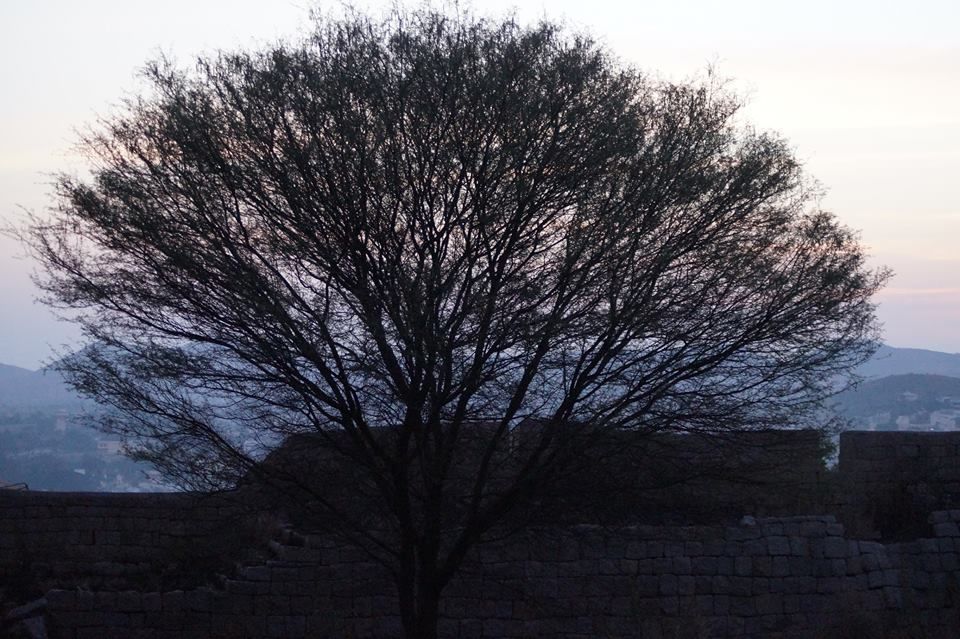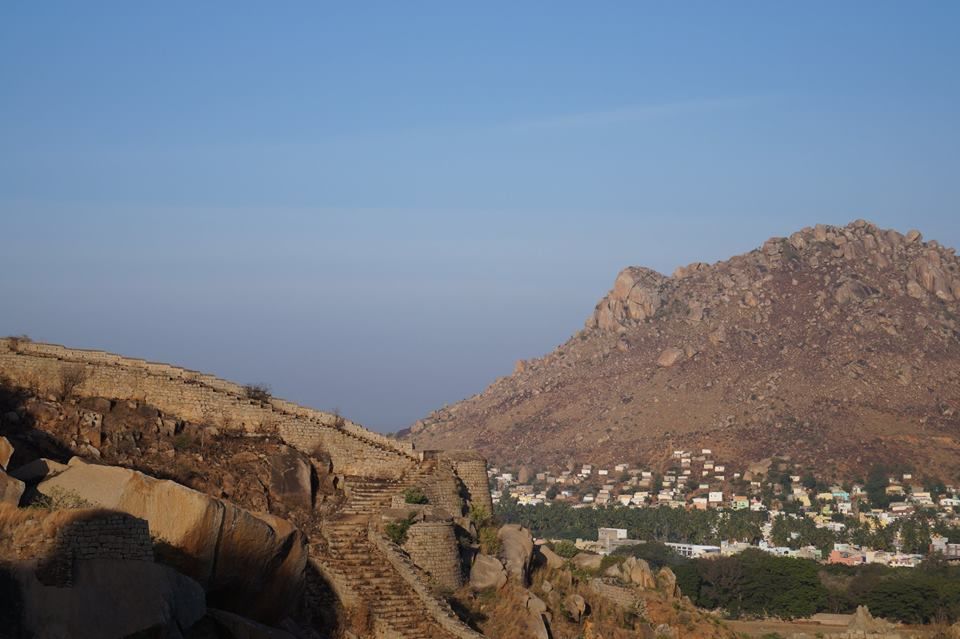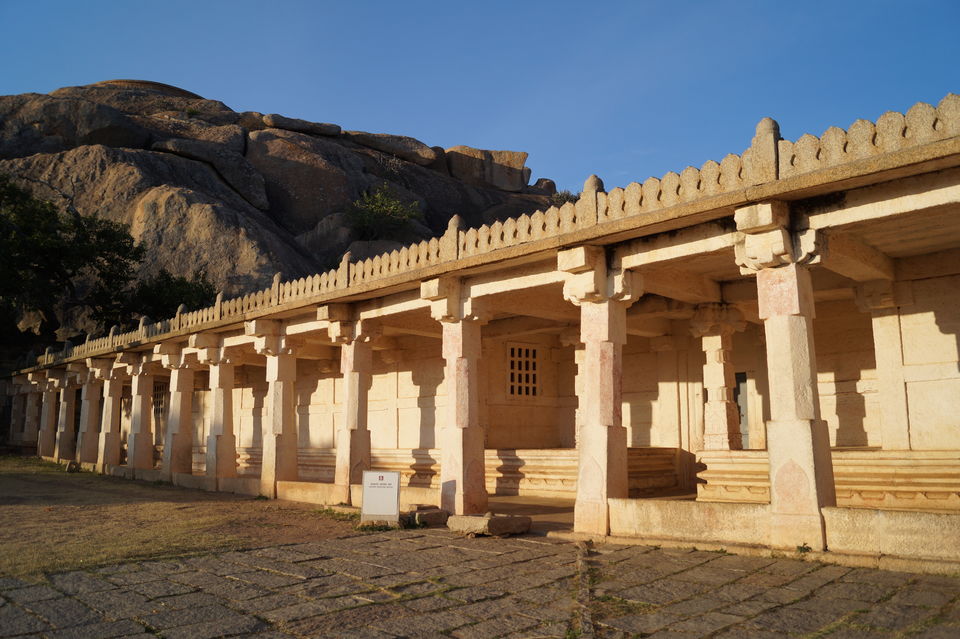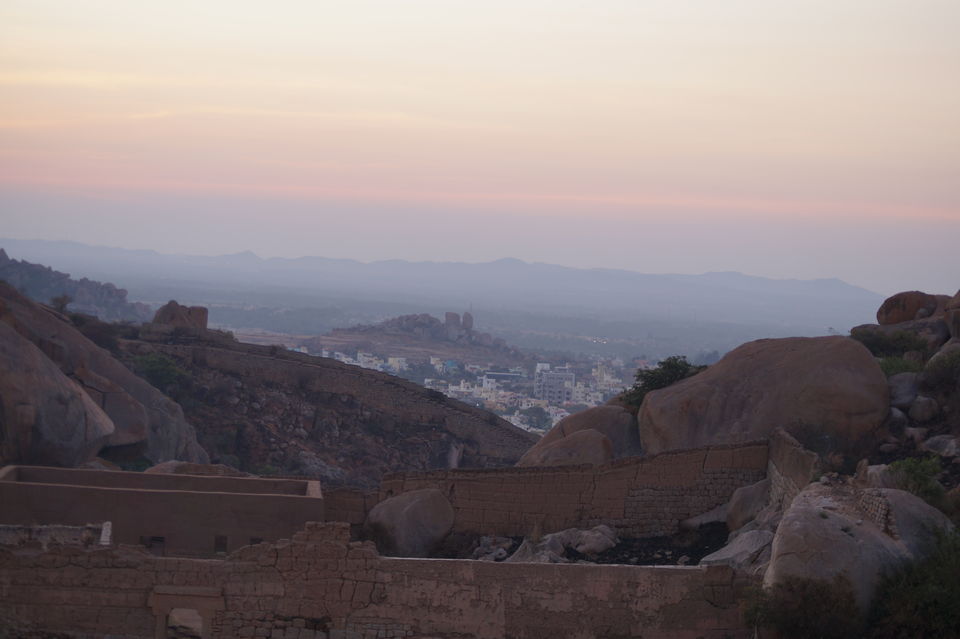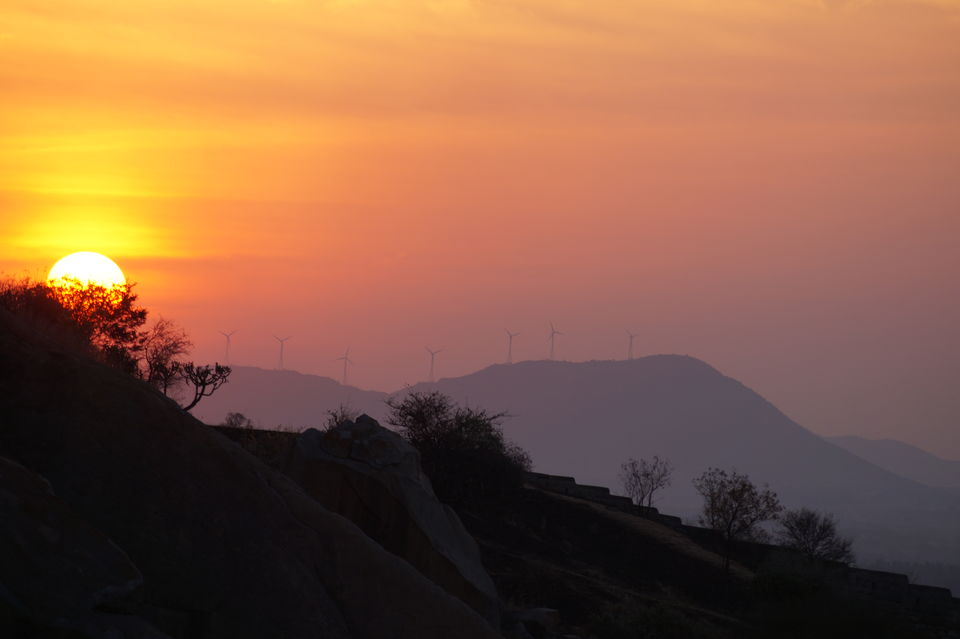 Ans just when you would have thought you have covered everything here, by evening under the artificial lights this place gives a complete different feel.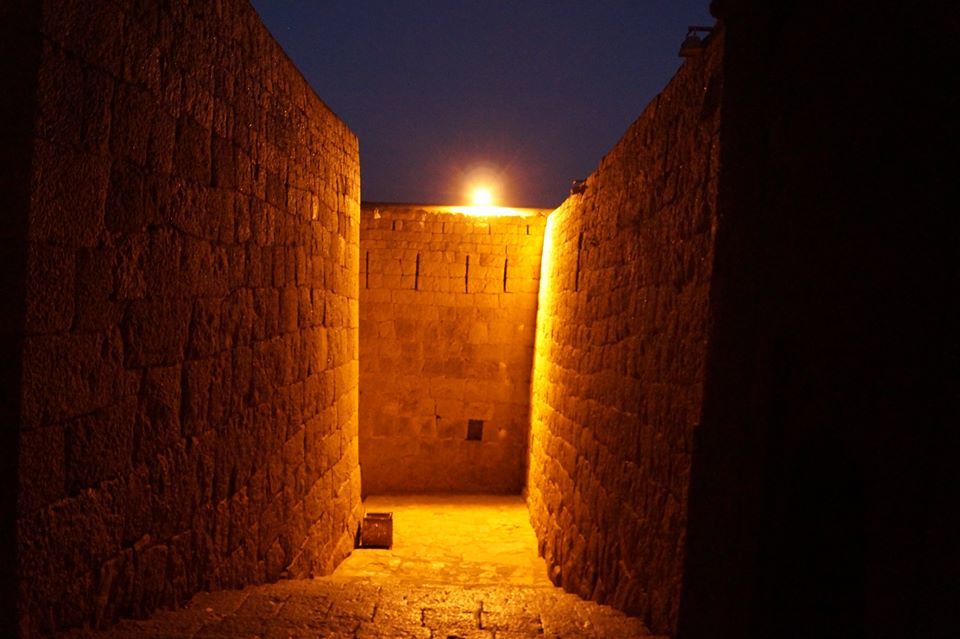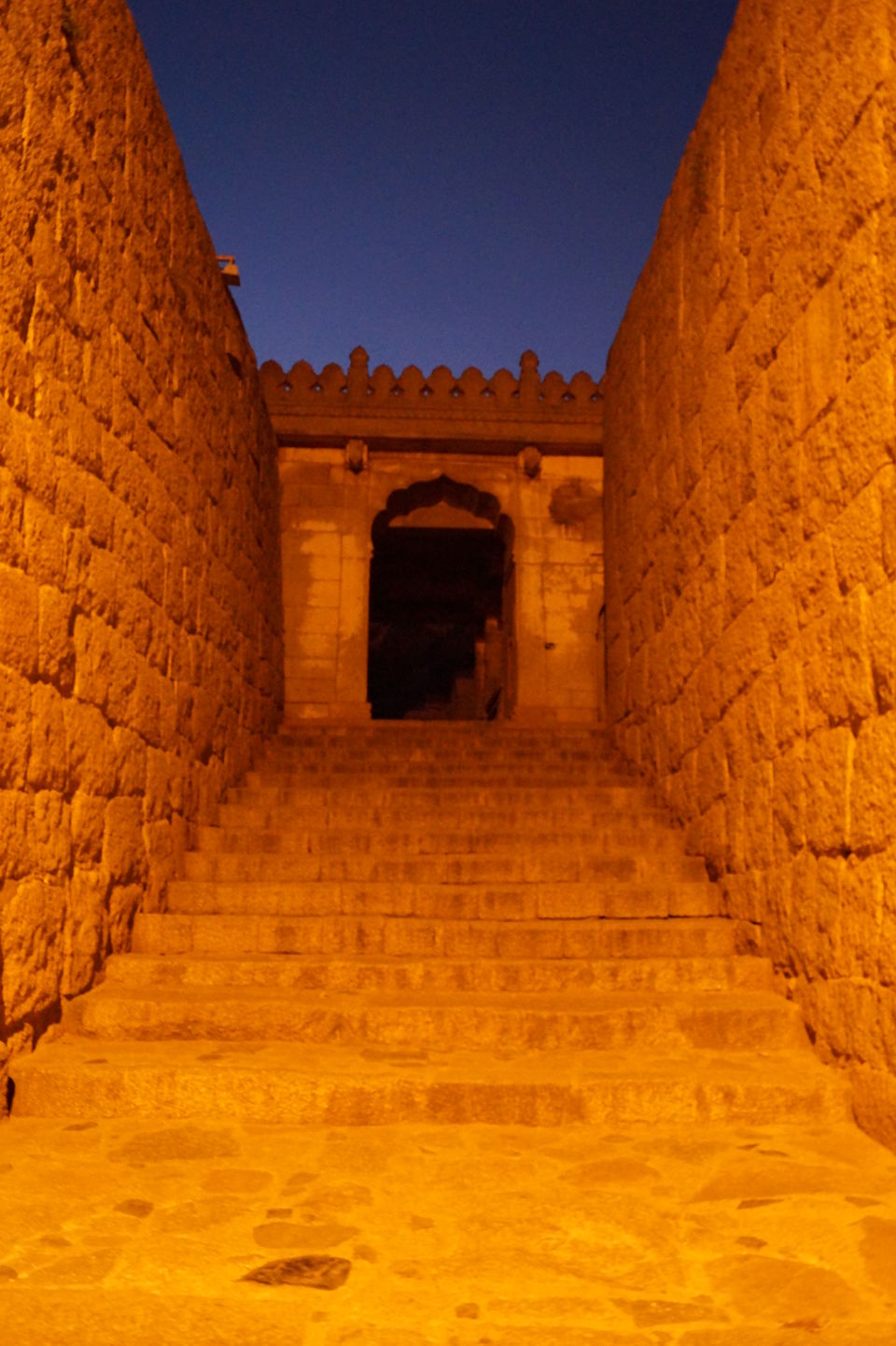 The Obavva kindi is another historic part of this fort. "Onake" Obavva was a woman who fought the soldiers of Hyder Ali single handedly with pestle (onake) when they tried to enter the fort through a hole (kindi). Her husband who was supposed guard that place had gone home for lunch.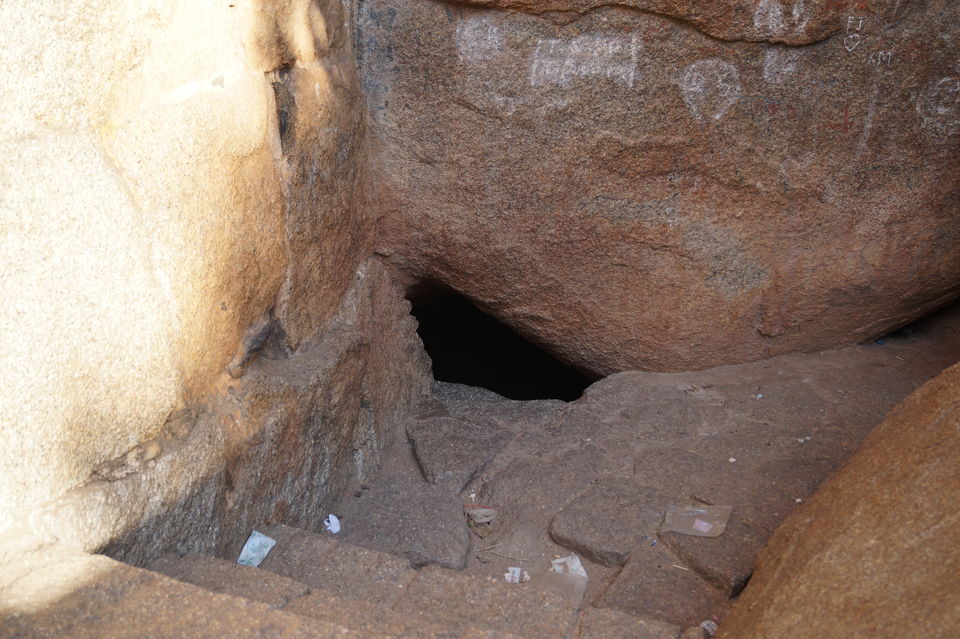 One more interesting fact to know about the fort is how well the rain water harvesting was done even in the 17th century in the "Akka tangi" honda (tank) and the "Gopalswamy" honda. During the rule of Nayakas, the fort had enough water for its inhabitants to survive for 12 years without rain!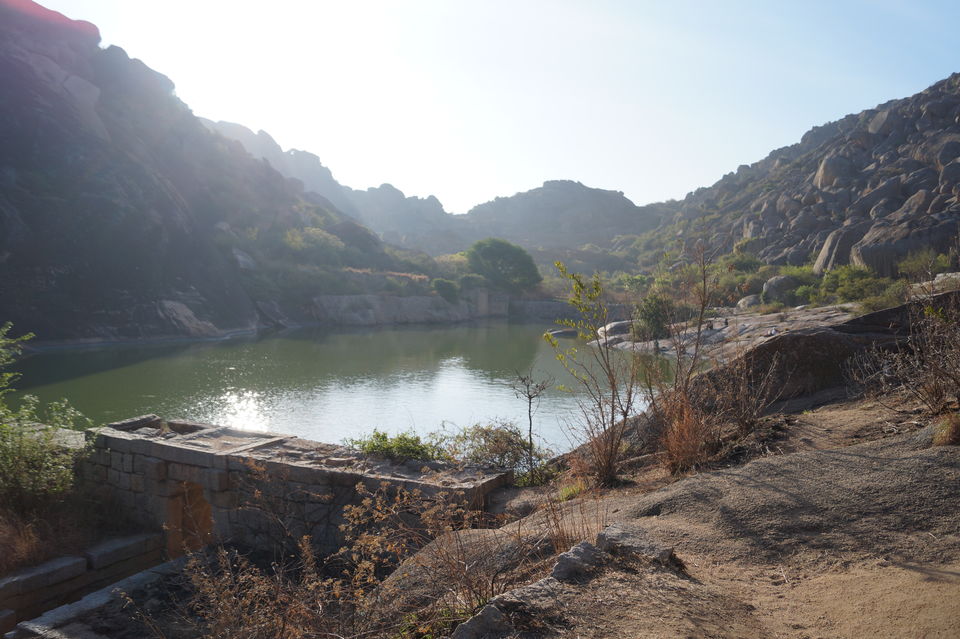 And looking at the army of wind mills here, it reminds me of the below quote :
"I stand here in my place, with my foot on the rock below. And whichever way it may blow I meet it face to face, as a brave man meets his foe."
Just around 4 kilometeres from there is the interesting Chandravalli caves which is known to be as old as the iron age. This was used by the saints for meditation and its amazing to know that it has the living area, bath room, bed room, meditation area and many more things in it. Its completely dark inside the cave and you will also have some bats for company. There are guides available here who can take you on a tour inside this cave with a torch in hand and help you understand that how the saints used to survive here and why they chose this place for meditation.
Few kilometers from here is Jogimatti which is a hill station and also has a forest with some wildlife in it. You might need to get the permission from the forest department there before entering into the forest. I could not get a chance to visit this place and hence can't give any further details with my personal experience.
Chitradurga is one of those places which makes history really interesting.