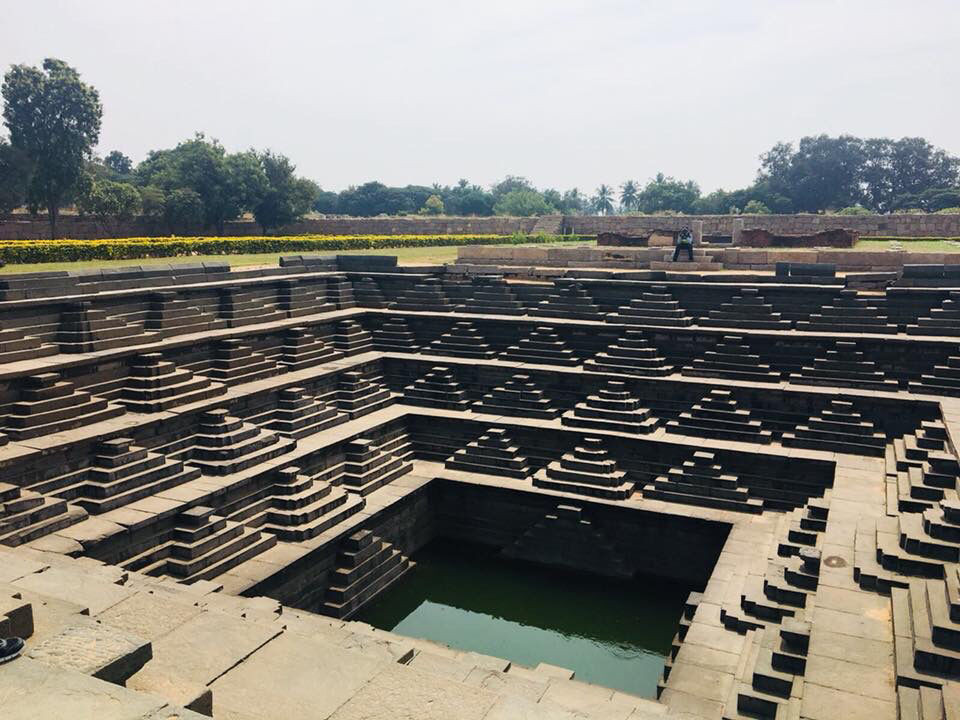 I visited Hampi twice, but sometime back. Hence this blog is for you folks who do not know a thing about the place and its existence. I wont be able to talk more about hotels n travel n much guidance but a tale that etched my heart with warmth and sunshine. No doubt this is a land of kings and kingdom - lost kingdom and its vigour.
Its a small place and a day or two is enough to see the whole of Hampi. If you are traveling from Bangalore, the best way to travel is to take a local train as this would be much less tiring than driving down.
I suggest you to stay in hippi island. Thats the other half of Hampi. So, hampi has two distinct halves of cultural space. The first half where the ruins lie and the other where you will find shacks, paddy fields, small hills . So , for a stay choose the island. Cause you can eat , party n be merry here and take a scooty in rent to drive to the other part to witness the ruins.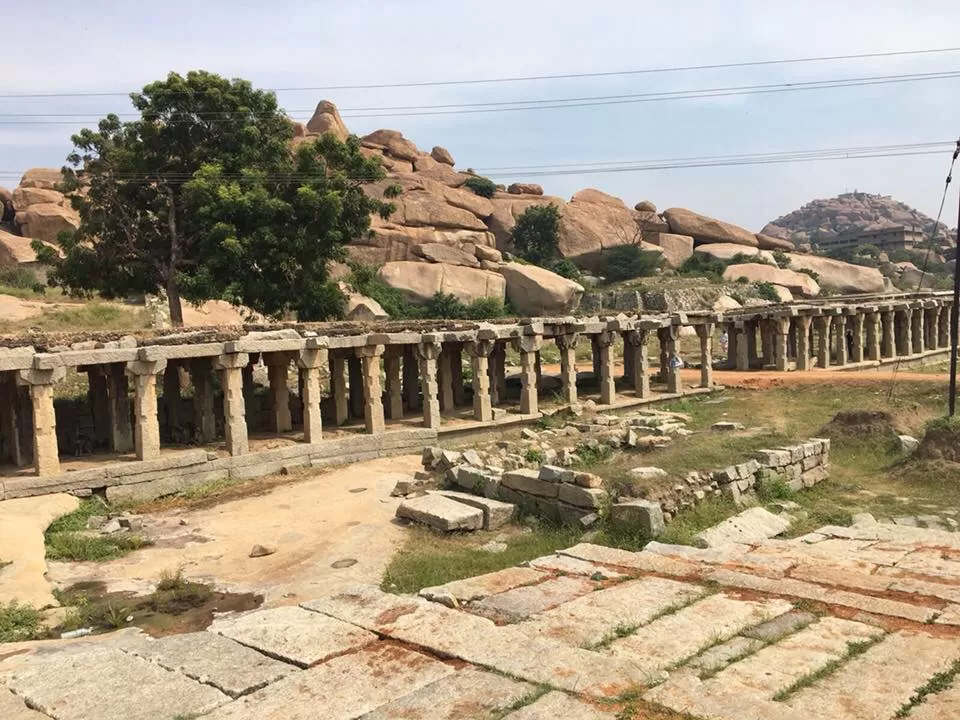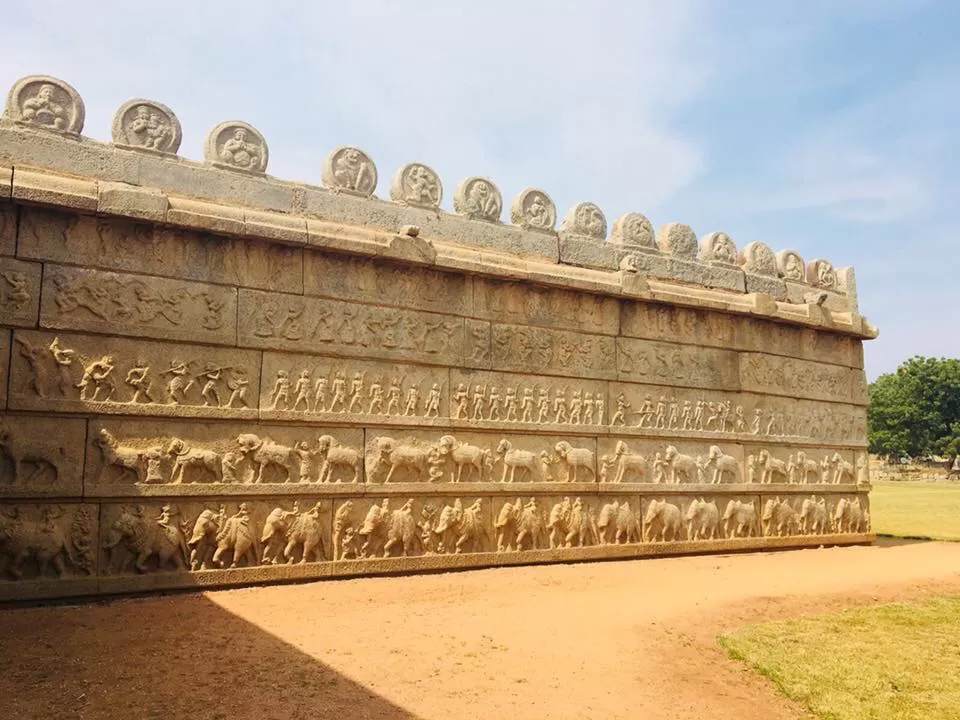 This place talks more n more of Vijaynagar empire and the King Krishna Deva Raya. The place was so civilised and the left alone ruins will whisper history at every corner. The first sight was Krishnabazar, which was more of a weekly market. People sold beetle leaves and also prostitutes. Prostitution was legal in his reign.
This place will be filled with stories from the pages of history. Suggest take a guide who will uplift the mood of the tour by his enchanting lores. The next stop was the famous queens bath. There lie 2 baths, kings and queens. The separation of two areas where they took bath with their mates. As you enter the bath area one gets transported to a full moon's night, where the queen with her mates may have come for an evening bath. Giggles and laughter of women still echo as you take a tour of the bath area.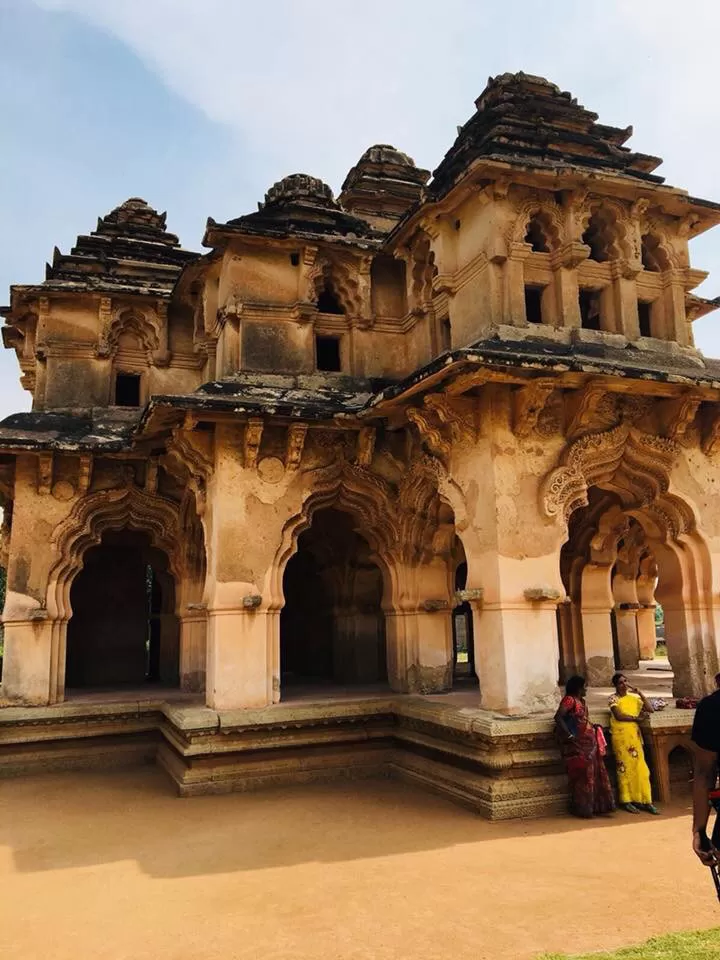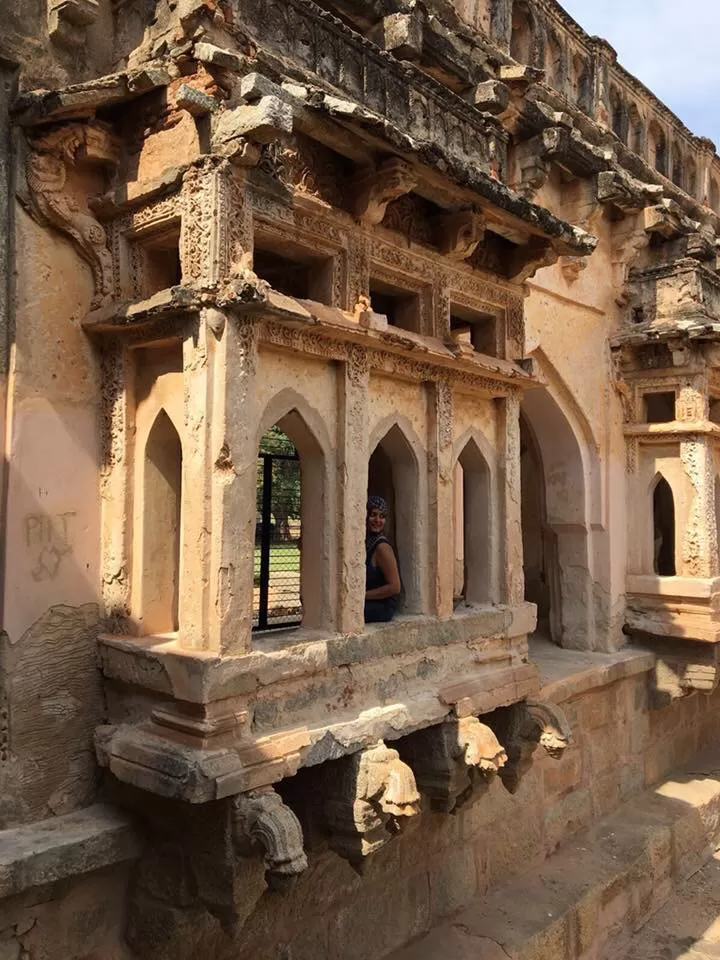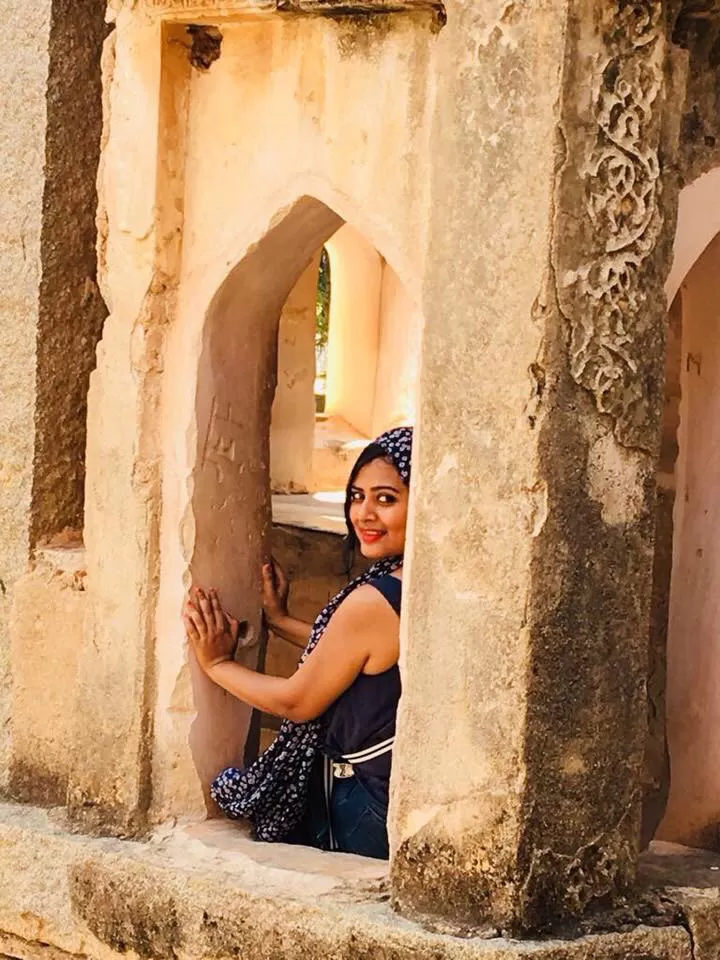 Our guide told us a beautiful story of the lotus palace. The architecture of the palace is such this, that the reflection of the architecture looked like a lotus in the waters on a full moon's night. The story gives one a goosebump!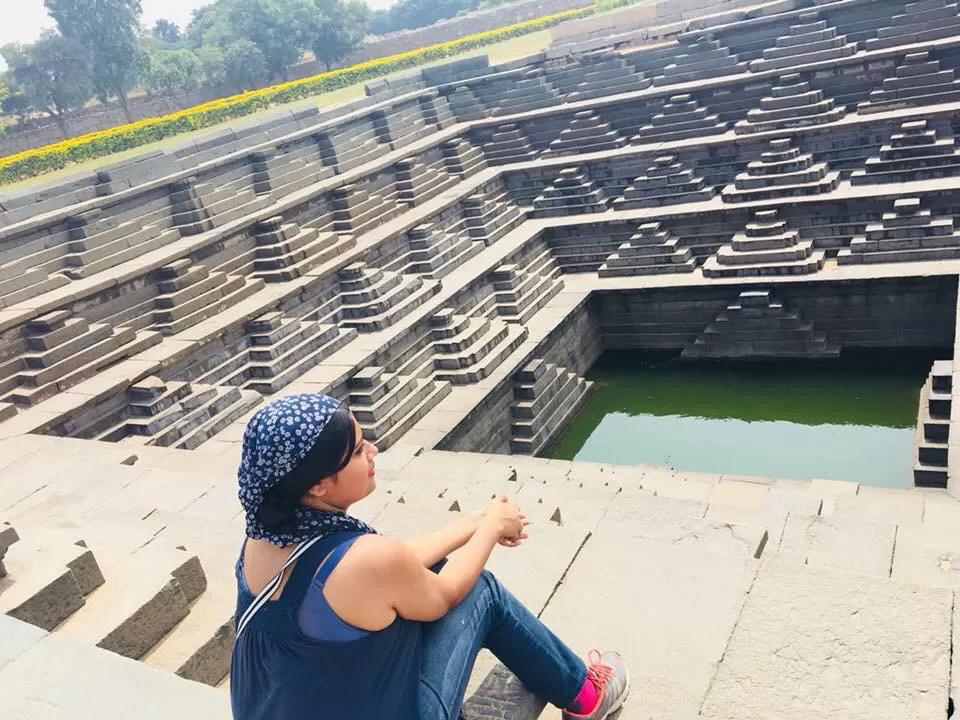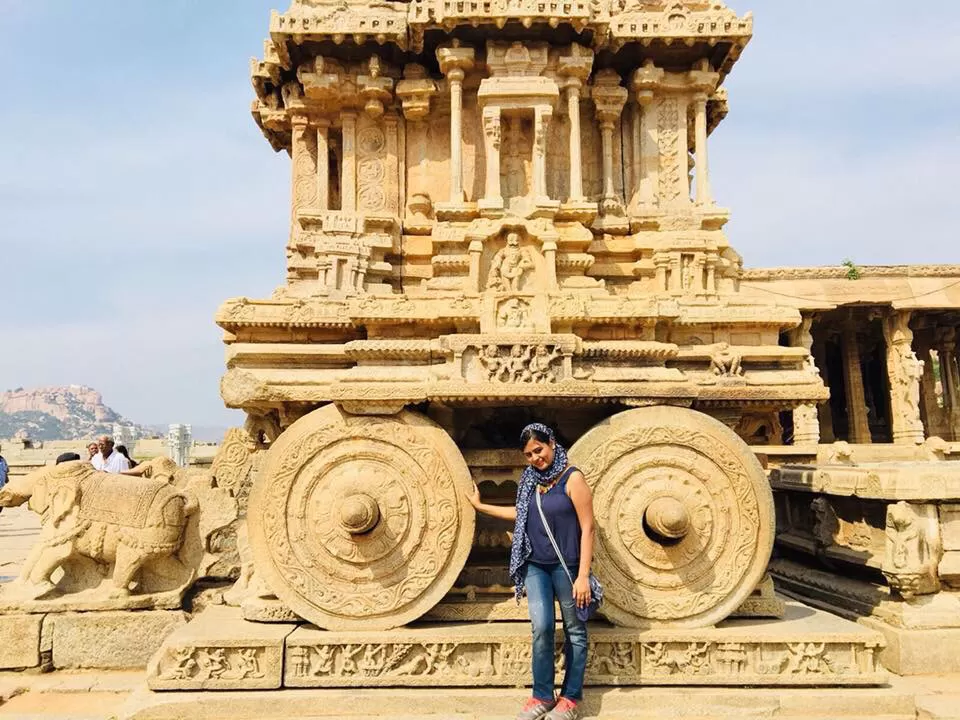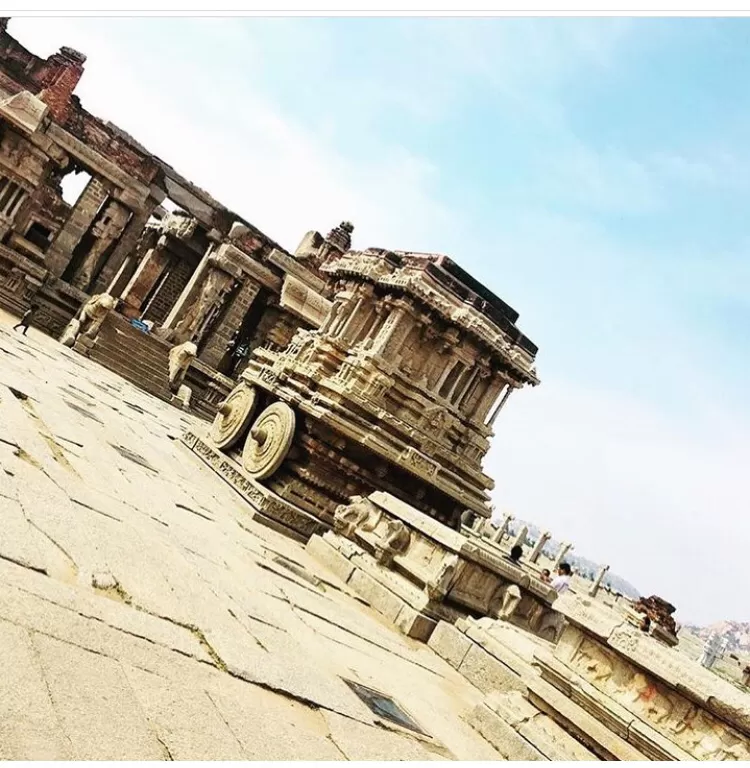 Dont miss to catch a glimpse of the step tank. Though these tanks are quite famous in any historical colonies in India, and the famous Vittala temple. This temple usually is the doting tourist hub in Hampi and usually people stand in queue to catch the beauty of this place. The indian pillars built around the temple were beaten to create sound that echoed to villages while the temple dancers ( devdasis) performed in front of the deity. This temple talks about tradesmen and merchants from all over the world who came to India. One can see meticulous work against the stones and pillars of Mongolian tradesmen and Persian merchants.
This goes without saying, India was quite prosperous n rich at 1500s and that people from different parts came traded gold and silver from here.
Aside history, this place offers you great landscapes of red soil and xerophytic vegetation all around. Visiting this place in winters can mesmerise your stay at a shack, grab good food and beer. Go for an evening n night tours through the village muddy roads, take a dip in Tungabhadra, take a coracle ride. There could be bonfire at random places and people just gather around, drag some cigars and dance to the glory.
This place definitely gets special as you explore more. Buy silver from this place. I bought back an amazing silver ring and silver pieces. They say one doesn't travel to Hampi, one brings back Hampi home !