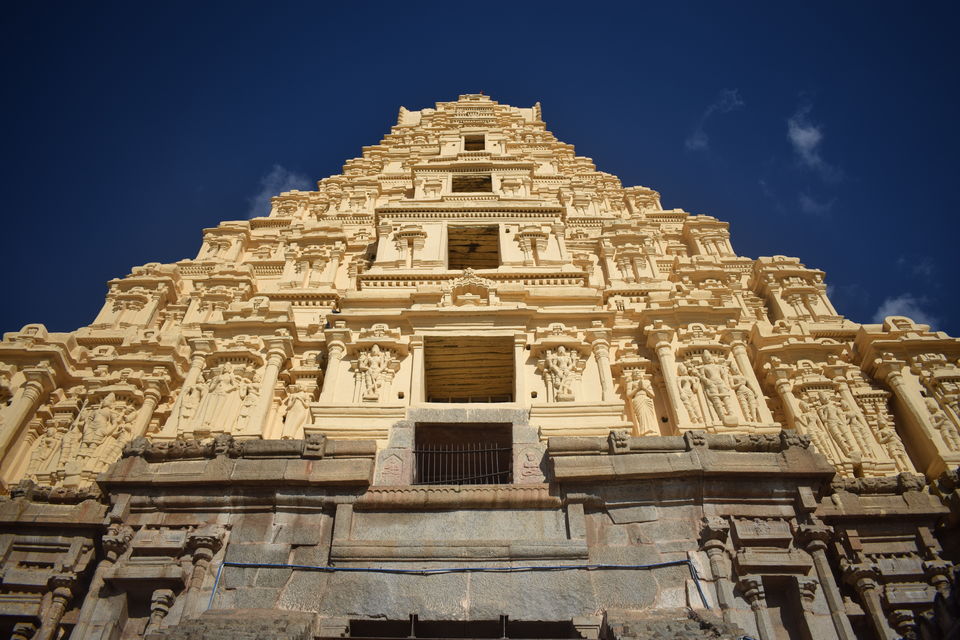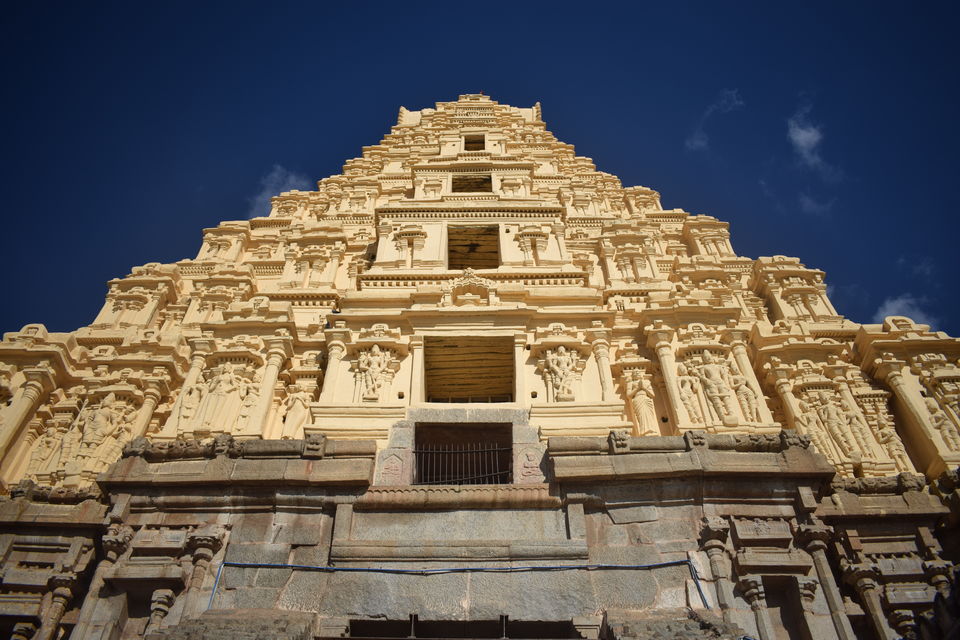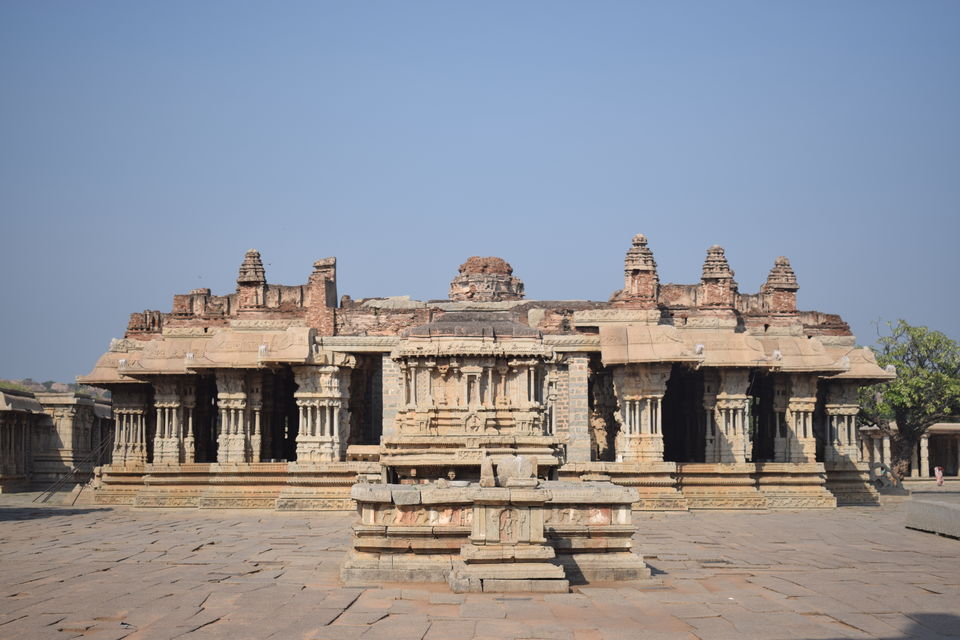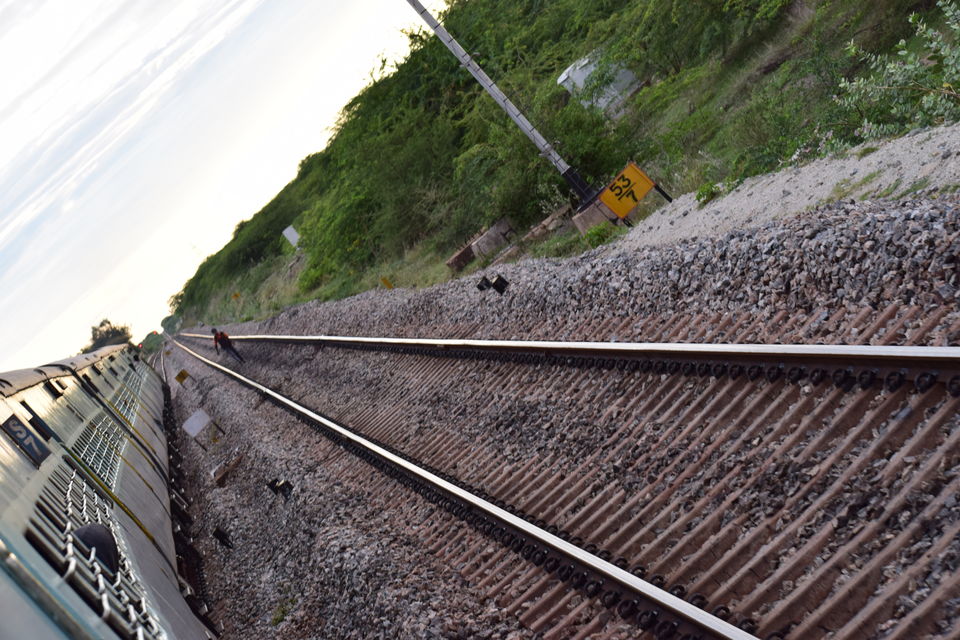 When i was sitting in front of my office monitor, I found an interesting topic which took me into the world of 15th century. The ruins, monolithic structures, temples, market place and even the trails have a story. Yes! It is HAMPI. So I decided to pack my things and planned for a travel to explore the past.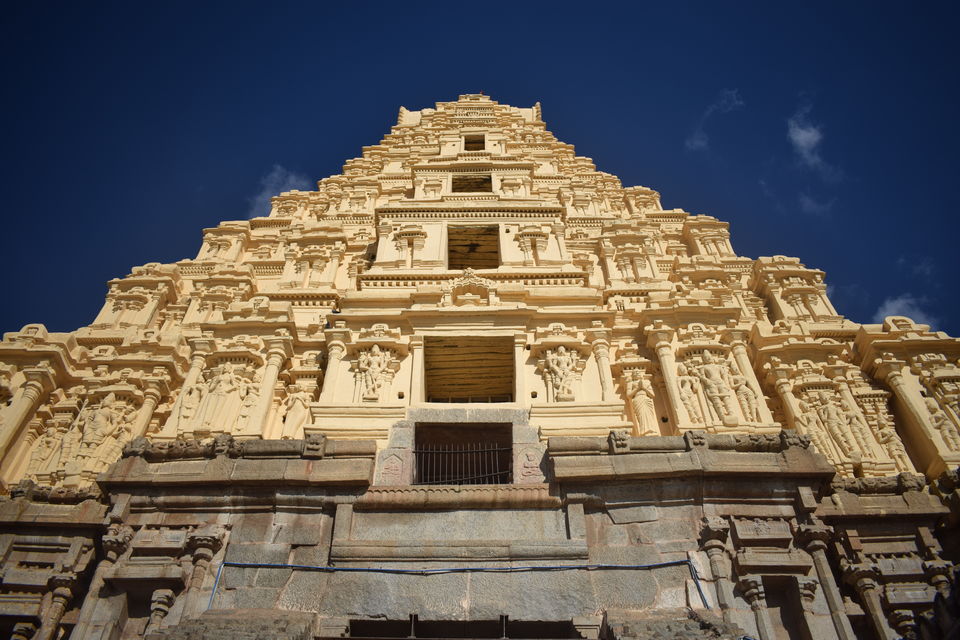 On Friday night, 9.15 pm we took the train to Hosapet and we reached there by next day morning 8.00 am, we went to the hotel and refreshed. After 30 mins of break we started to Hampi from Hosapet. Frequent buses are available from Hosapet to Hampi. Dont choose Auto. When we stepped into Hampi, one auto guy approached us and said he will show the entire spot in two days but we didnt accept that (Thank god! If we would've taken that we might miss many places) instead we took a bicycle for rent (150 per day). Before renting a cycle, we went to Virupakshi Temple-near to bus stop. we spent the day by exploring near by sight seeings like Lord Ganesha Statue, Lord Narasimha, Krishna Temple and some ruins here and there.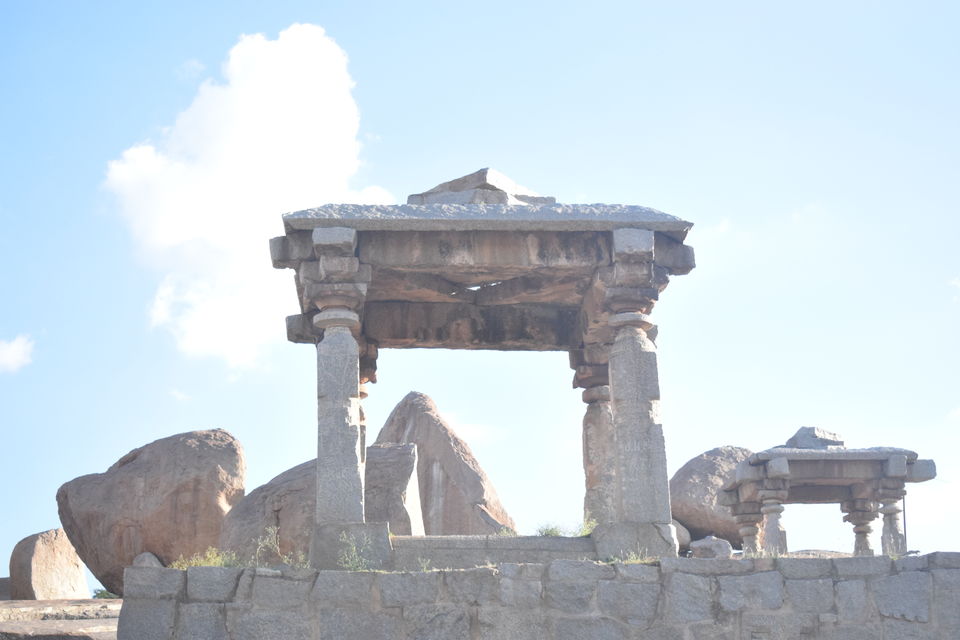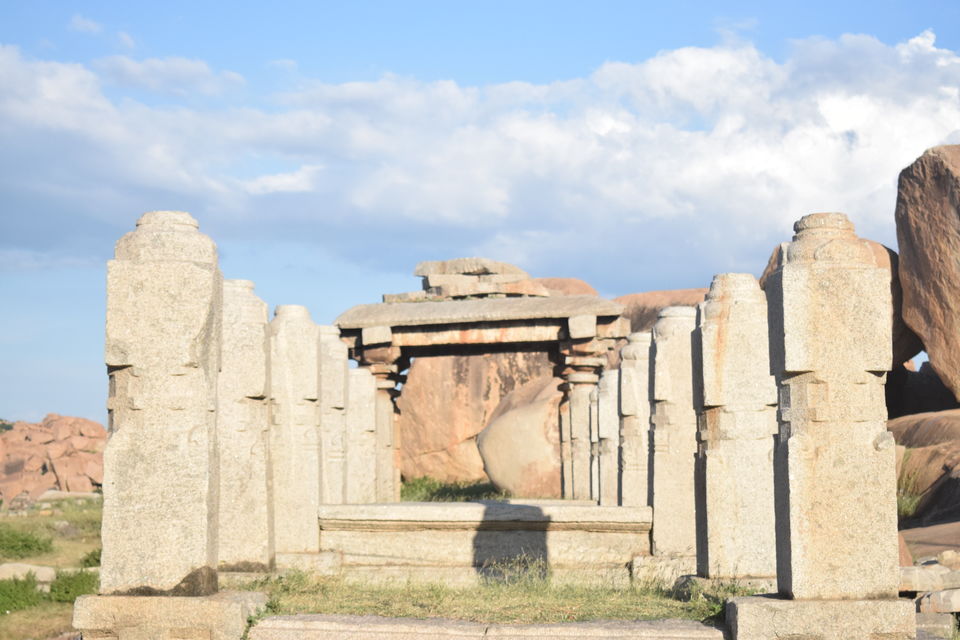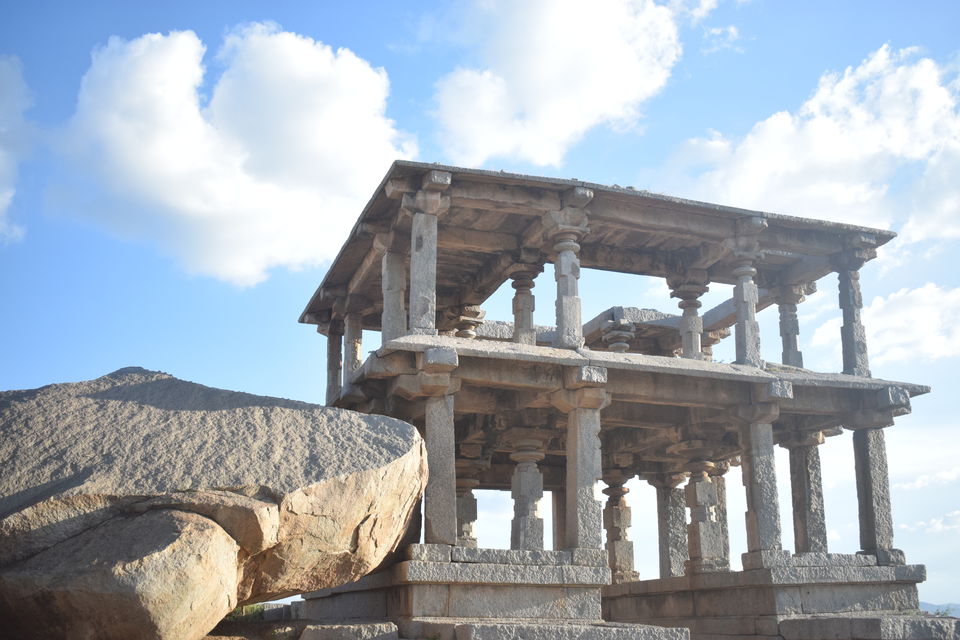 By 7.00 pm we went to the hotel nearby and the food they served was awesome with nice ambiance (must try). We finished the day and started back to Hosapet. Stayed there for nice sleep.
By Morning 6.00 am we again started from Hosapet(15 mins travel) to Hampi and we took a bicycle, started exploring all the places nearby
we parked our bicycle near the market and we started walking towards Vittala temple, on the way we discovered the beauty of River Tungabadra and its shore was completely occupied with ruins.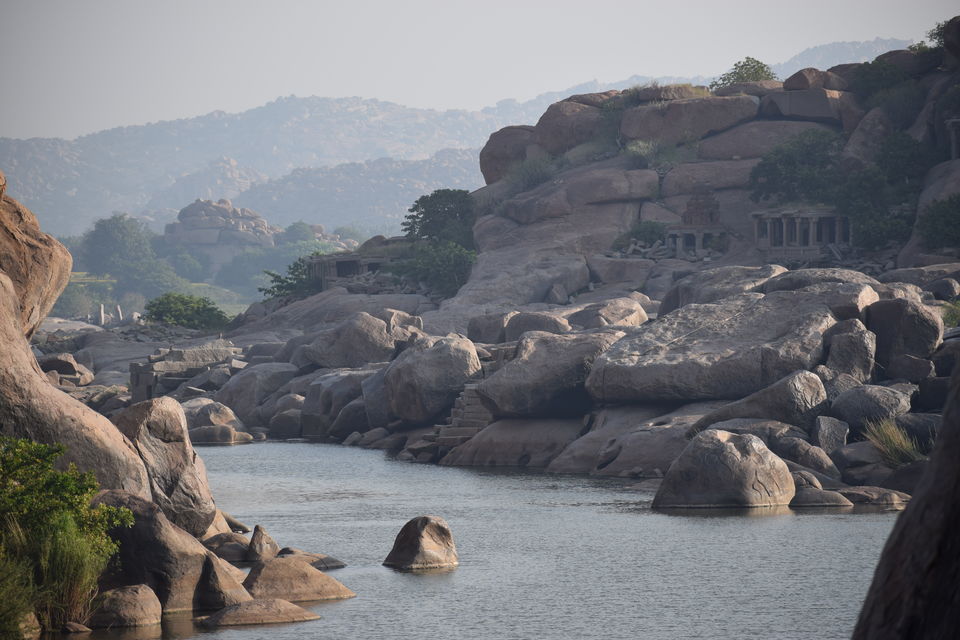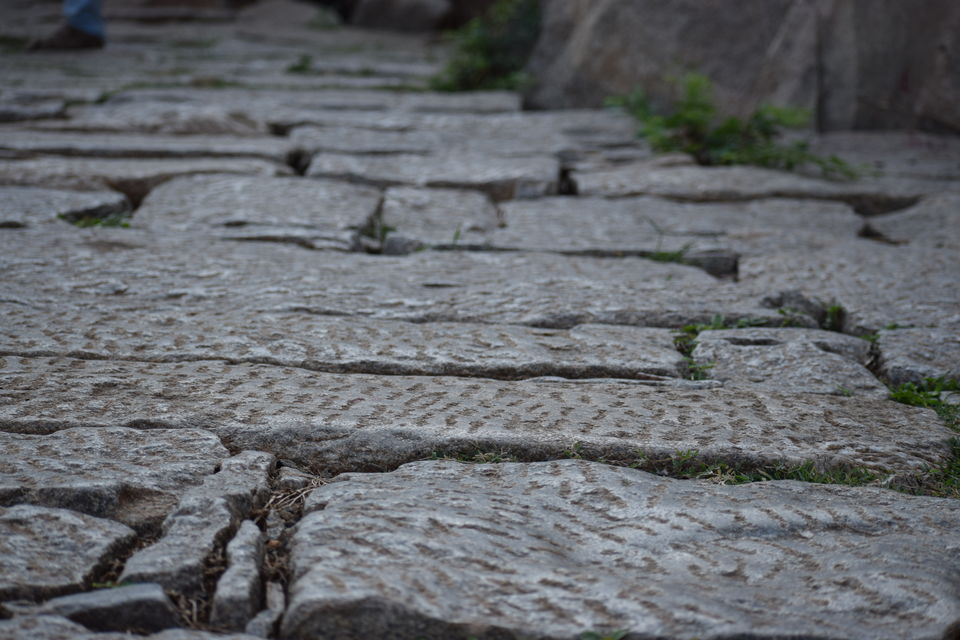 After a breath taking moment near Tungabadra, we started to move towards Vittala Temple, on the way we found the Ancient Market, Shiva Temple/ Balance etc.,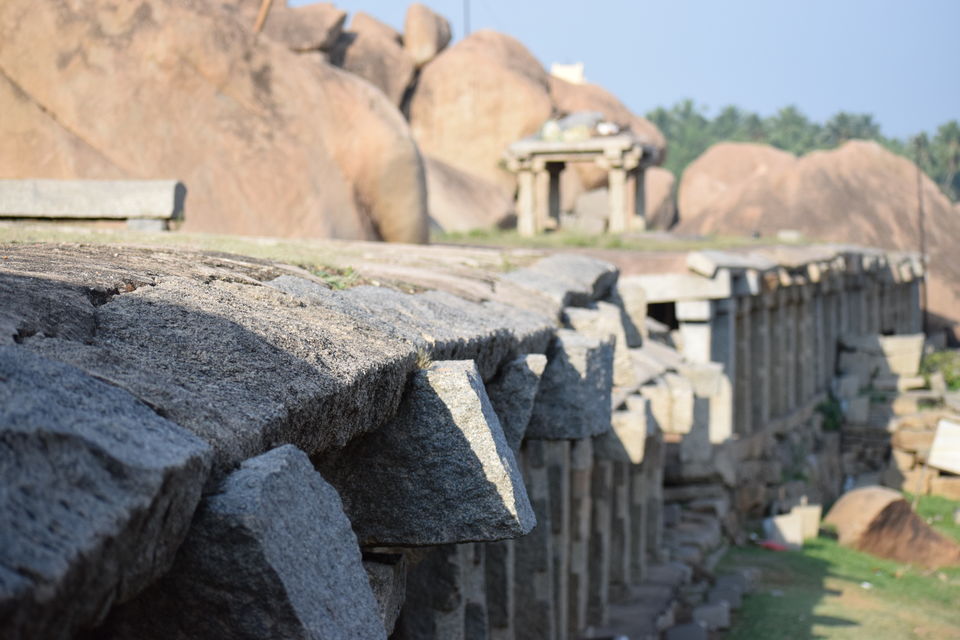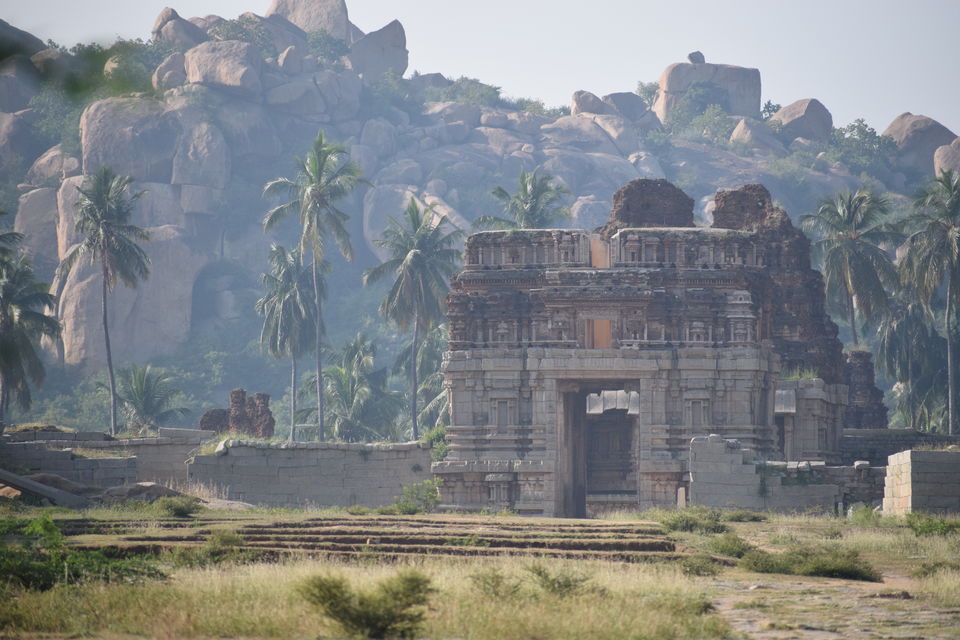 Then we reached Vittala temple, which was fascinating and mind blowing architecture, but it was half-destroyed through invasion.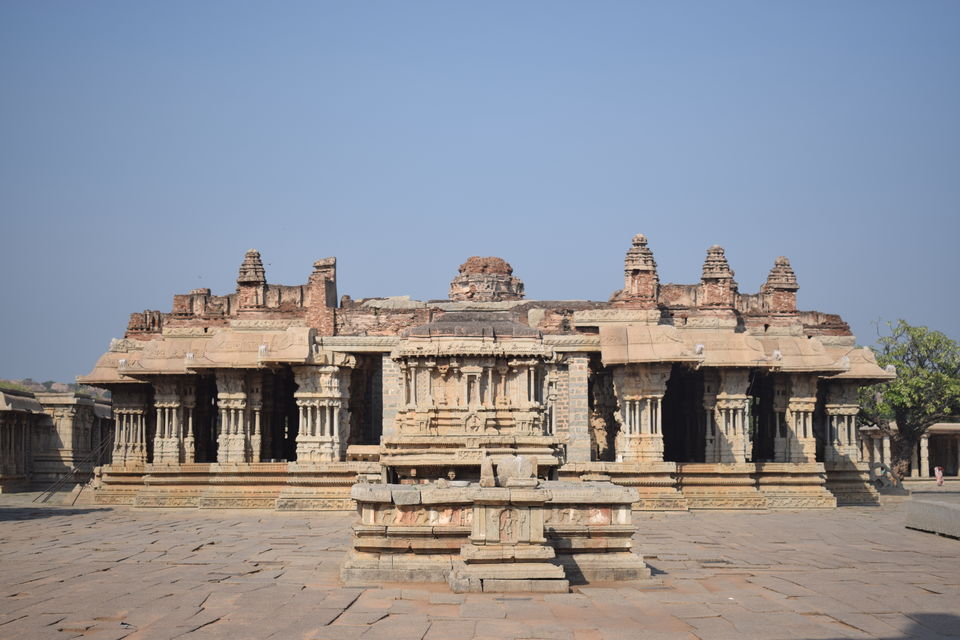 Then we headed our cycle to Lotus Pond, Tenali raman court, King's Darbar, Queens Palace, Lotus Mahal etc.
All the places you could find some stories which takes you to the imaginary world.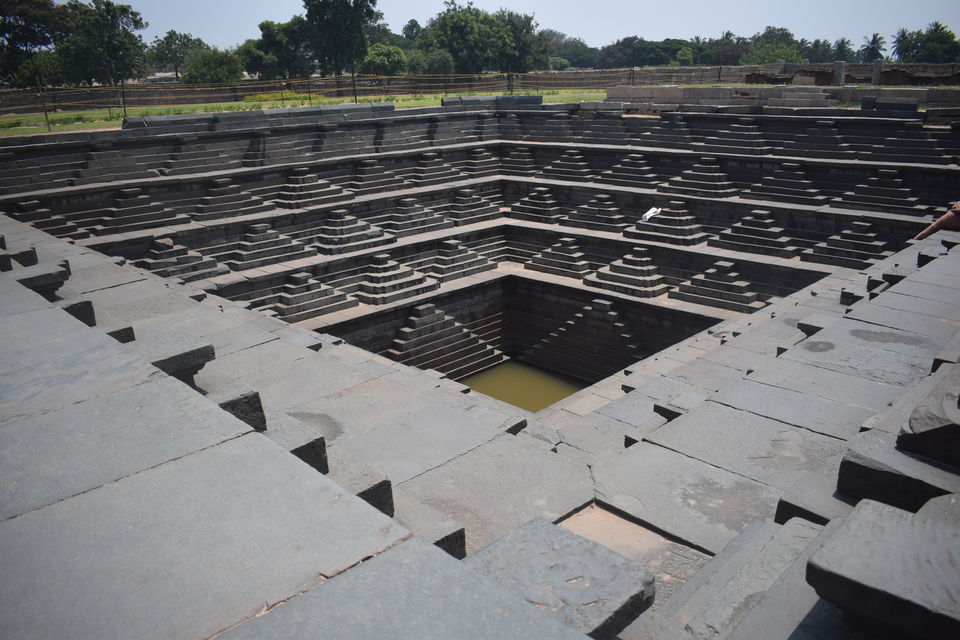 After experiencing all these place, we eventually landed up in elephant stable. It looks so magnificent.
It was 3.00 pm already and our bus is at 9.00 pm from Hosapet. Again we dont want to miss one more beautiful place called Tungabhadra Dam in Hosapet. So we started from Hampi to Hosapet to Tungabadra Dam.
Such a big dam and the water stored in the reservoir looks like a ocean. we reached there by sunset and we watched the awesome (pic below)
Then by 7.00 pm we rushed to hotel to take our luggage and had a quick dinner then we started to Bangalore.
Had a Nice Stay in Hosapet and Wonderful Experience at Hampi
Hampi - Must to visit place
Note: P.C. Jagan Venkat