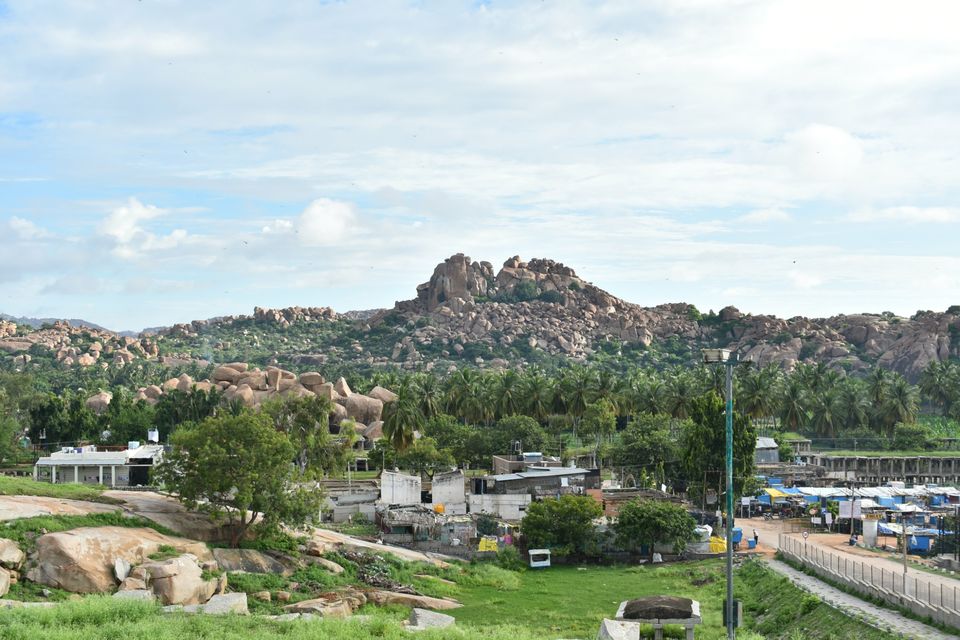 Travel let's you step out of your comfort zone into a more comfortable habitat"
Ever since I studied history and saw the pics of Hampi,I had deep fascination to visit Hampi,the capital of Vijayanagara empire and an UNESCO World Heritage site.
Hampi , the historic temple town situated on the south Bank of river Tungabhadra.Name derived from Pampa(old name of River Tungabhadra).
Me and my sister started our most awaited journey from Shimoga at 12.30 am and reached Hospet at 5.30 am on 16/9/2017.It is 30 min journey from hospet to hampi.One can hire local bus or auto.
It was fantastic feeling to keep our feet on the land of Hampi.Stone stone everywhere.We were mesmerized by the beauty of Hampi.We hired an auto for a day and went to guest house we booked.It was cozy but worth for us(had a beautiful view from balcony).
After breakfast we started exploring the historical city along with a guide.
Through Hampi Bazar we headed towards Kadalekalu Ganesha temple.It is one of the largest statues​ of Lord Ganesha in South India,situated on the slopes of Hemakuta hill.The temple is decorated with slender pillers carved with mythological characters.
Sasivekalu Ganesha(Mustard Ganesha).This temple is an open pavilion with a statue of Ganesha carved from single stone.
Later we headed towards sule Bazar ,one of the popular attractions of the hampi.It is one of the centers of commerce.There was a beautiful pushkarani.

Then we went to Krishna temple in front of the bazar ,didicated to Lord Balakrishna.This templae is a notable one with great architecture.The statue is now displayed in State Museum Chennai.
Later we walked towards largest monolith statue of Hampi,the Lakshmi Narasimha statue,dedicated to Narasimha,one of the 10 avataras of Lord Vishnu and Goddess Lakshmi.Near to this there is a shivalingam called Badavilingam surrounded by pool of water.
On the way to Shiva temple we saw sisterstone(akka-tangi gudda) is aformation of gigantic rocks in a leaning position against each other.
Then we went to Lotus Mahal.It is one of the finest architecturally designed palaces with surrounding garden which blew our minds.It is the place where Royal women used to rest.It is surrounded by rectangular wall and 4 watch towers.
There is one more beautiful structure called elephant stable which was used to provide shelter to Royal elephants.It has Indo-European style of architecture.
Also we saw the ruins of palace,Mahanavami dibba,bazars,Hazararama temple, Queen's bath,a beautiful pushkarani.We we're bewildered by the plan of the hampi city.I felt Hampi is well planned beautiful city.
After lunch at Tamarind tree restaurant we headed towards vittala temple.Trip to hampi is incomplete without visiting vittala temple.It has got the most beautiful architecture.We can here echo in each and every Piller over here.The world famous stone Chariot is present in front of this temple.
Later we visited Malyavantha Raghunatha temple where there was non-stop chanting of pavitra Ramayan since 2 years.Also we visited Hampi museum which has statues,coins,weapons of Vijayanagara empire and also a beautiful model of Hampi which was worth watching.
We came back to our guest house and took a quick nap and took a walk towards hemakuta Hill a famous sunset point.But we had no luck to view the sunset.
Hemakuta Hill
Then we went to most awaited Virupaksha temple,the one which is worshipped in hampi.We were blessed.Later we had dilicious dinner at the famous Mango tree restaurant and retired for the day.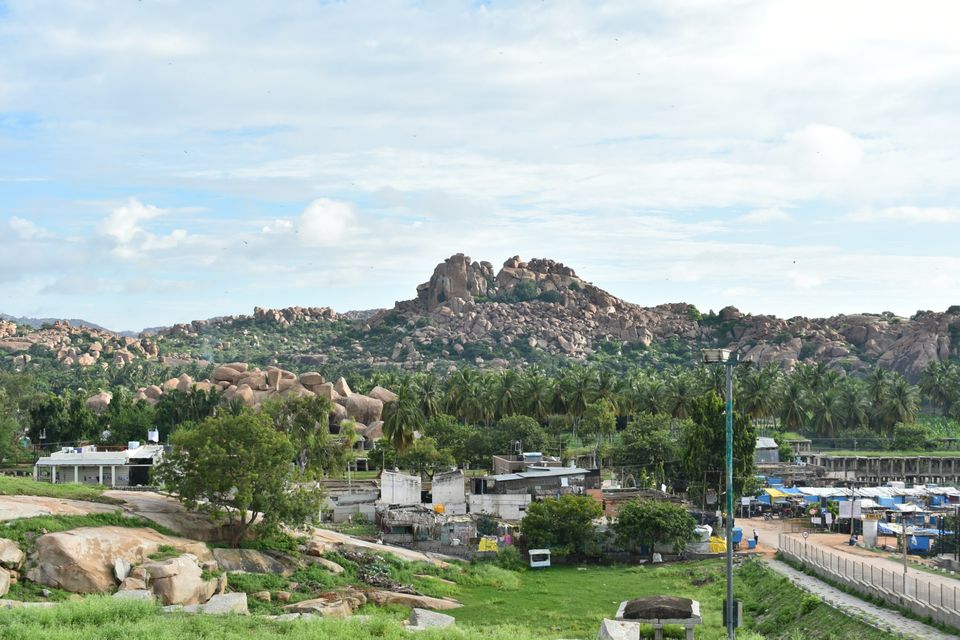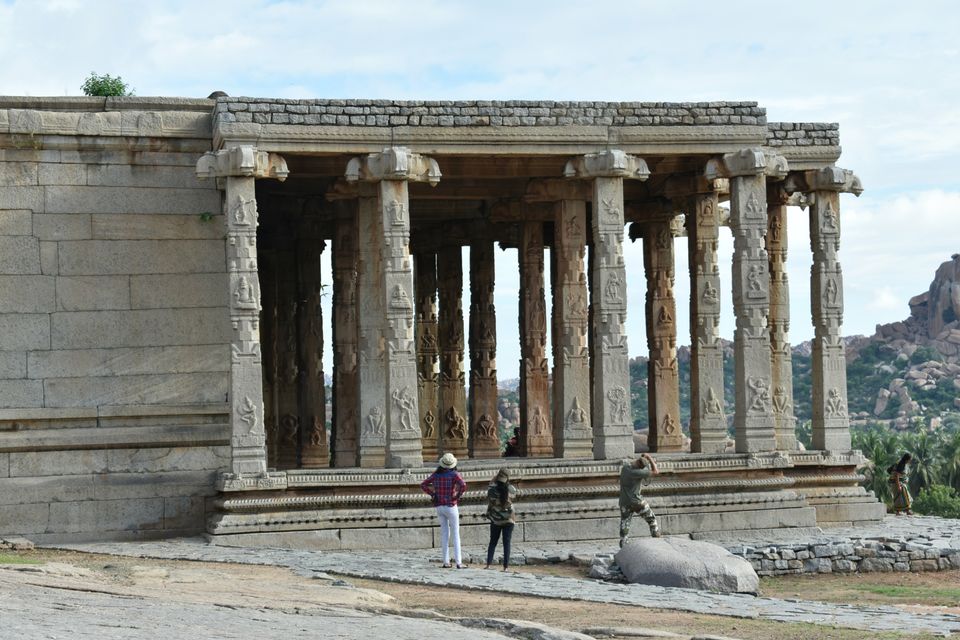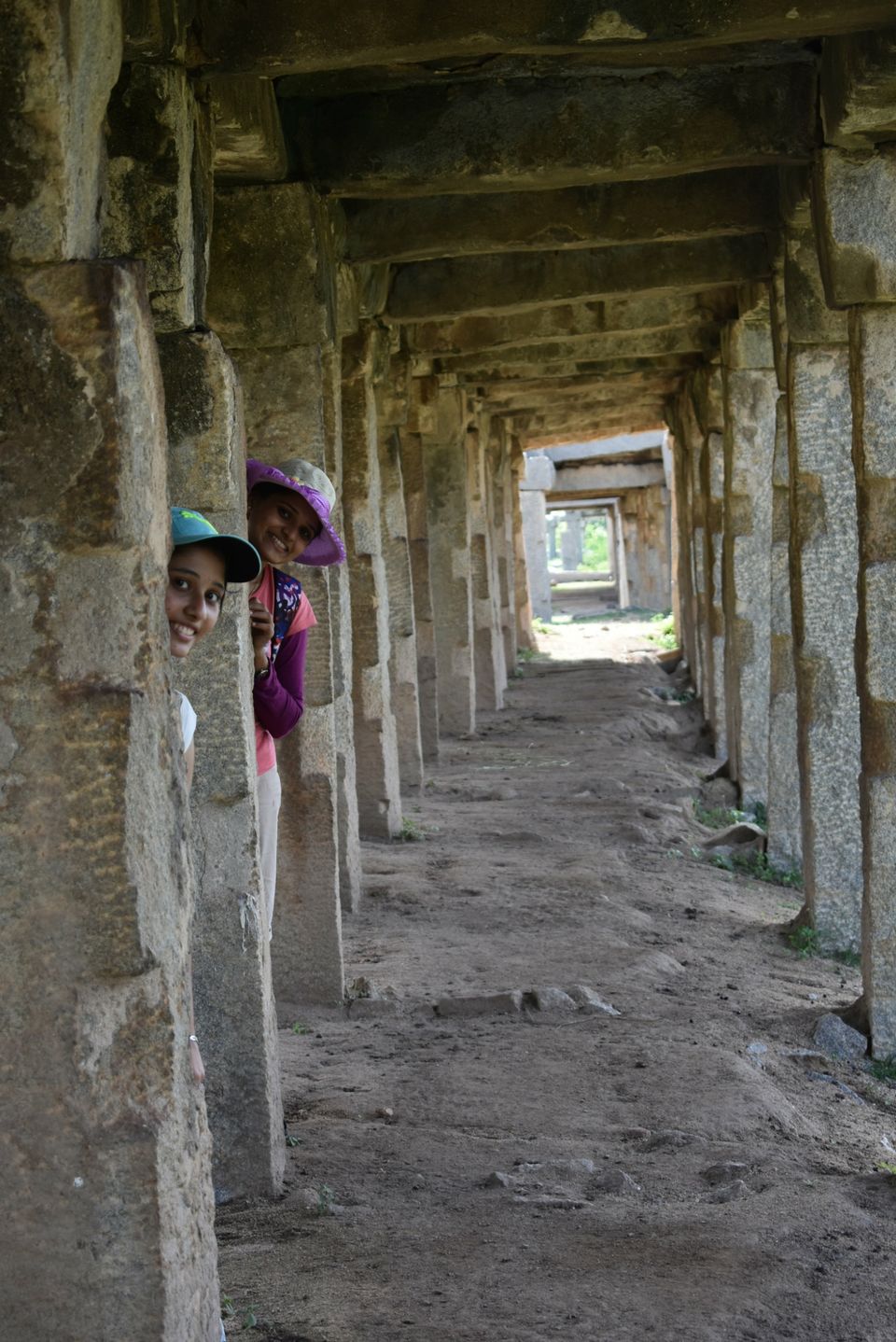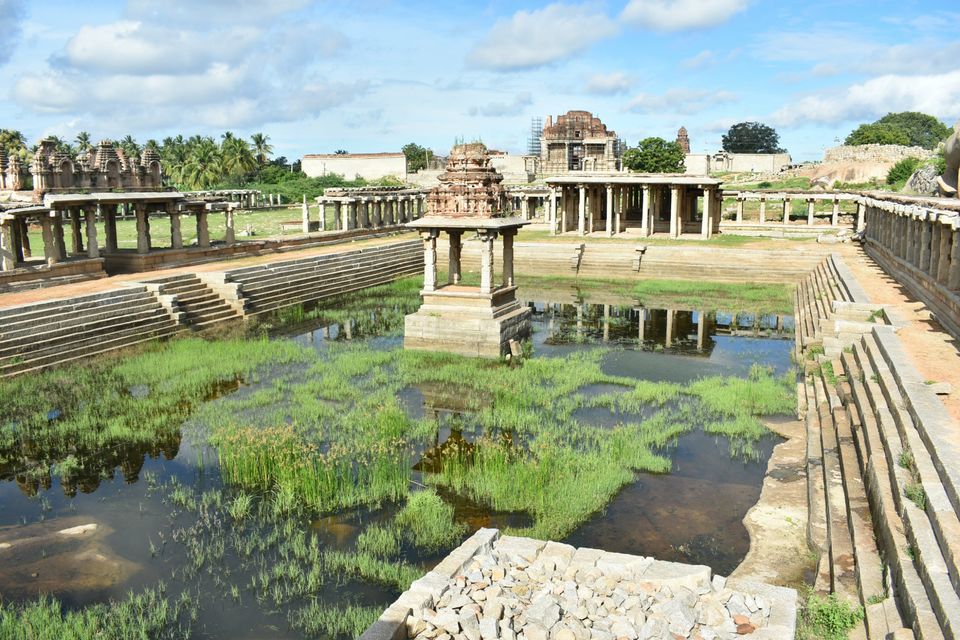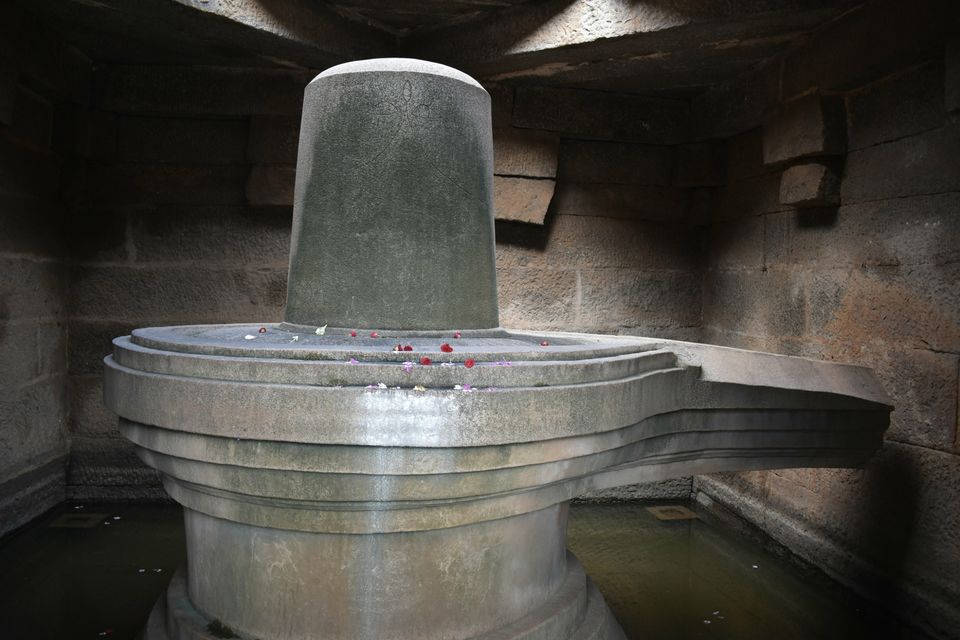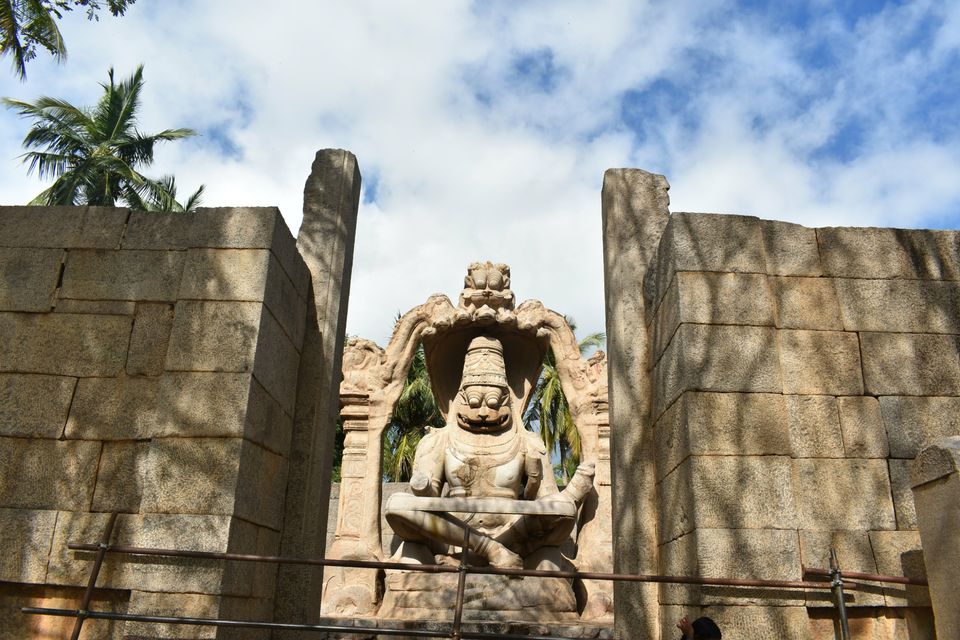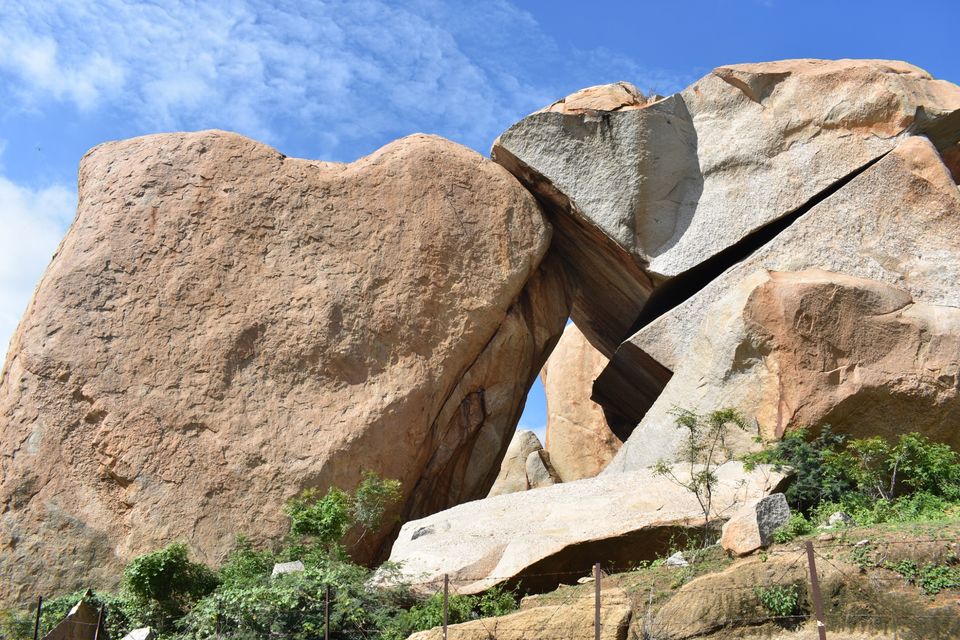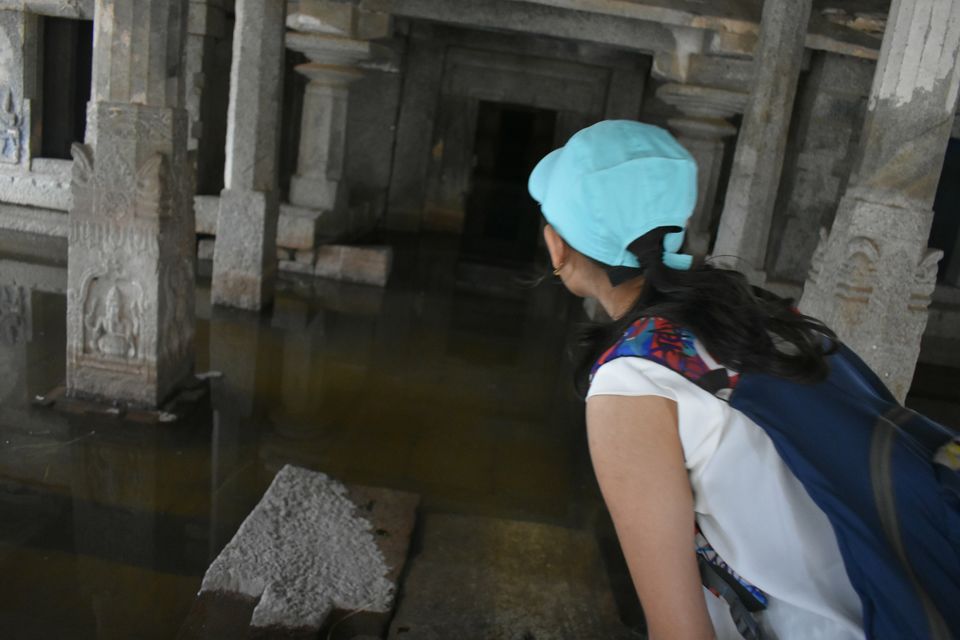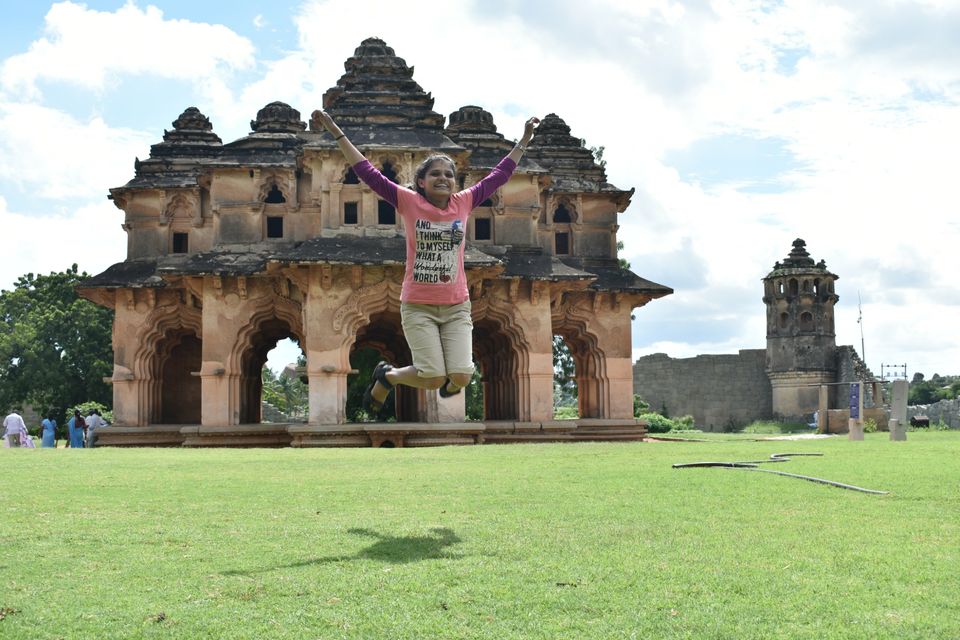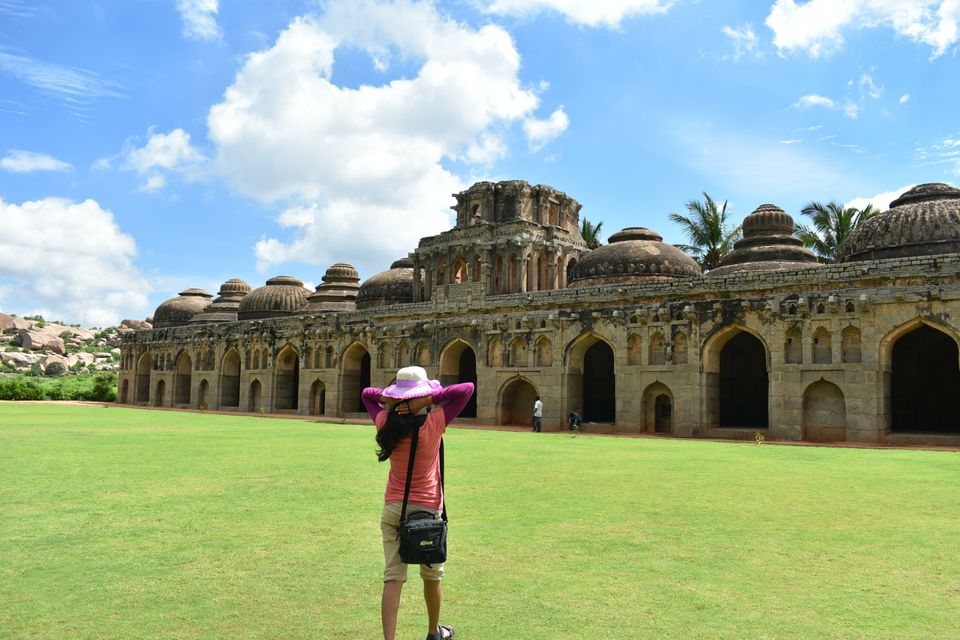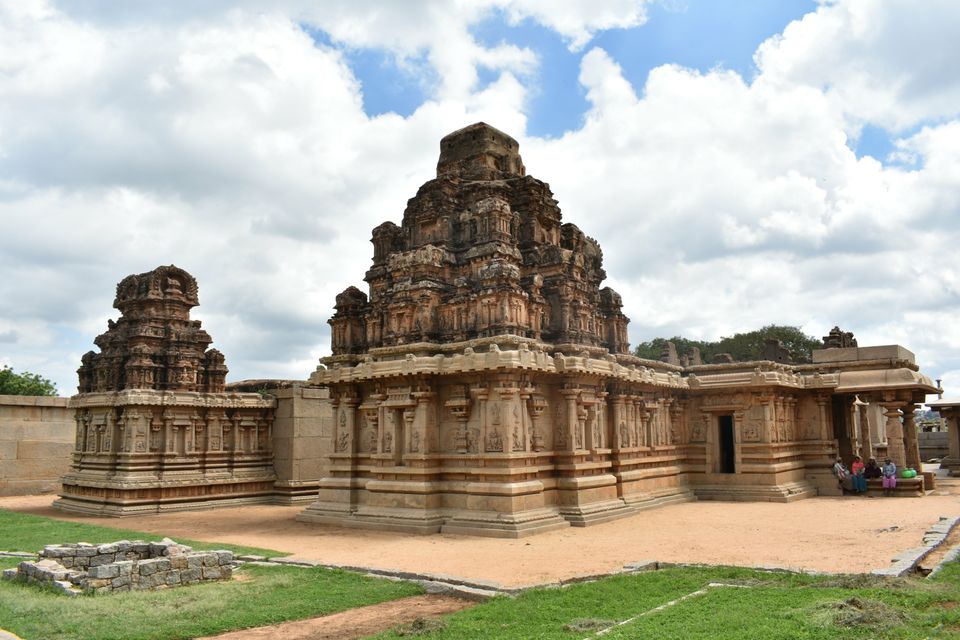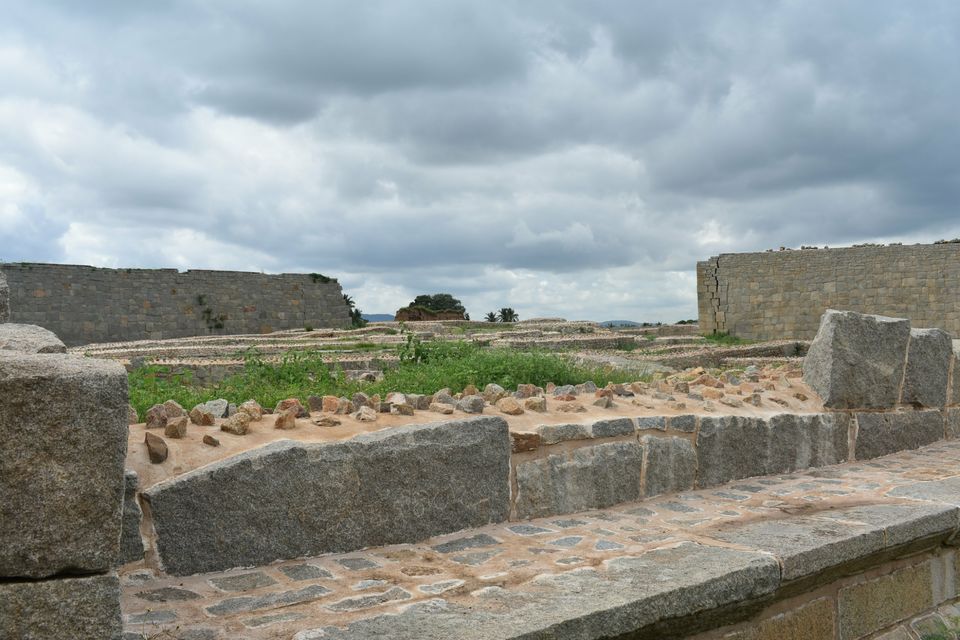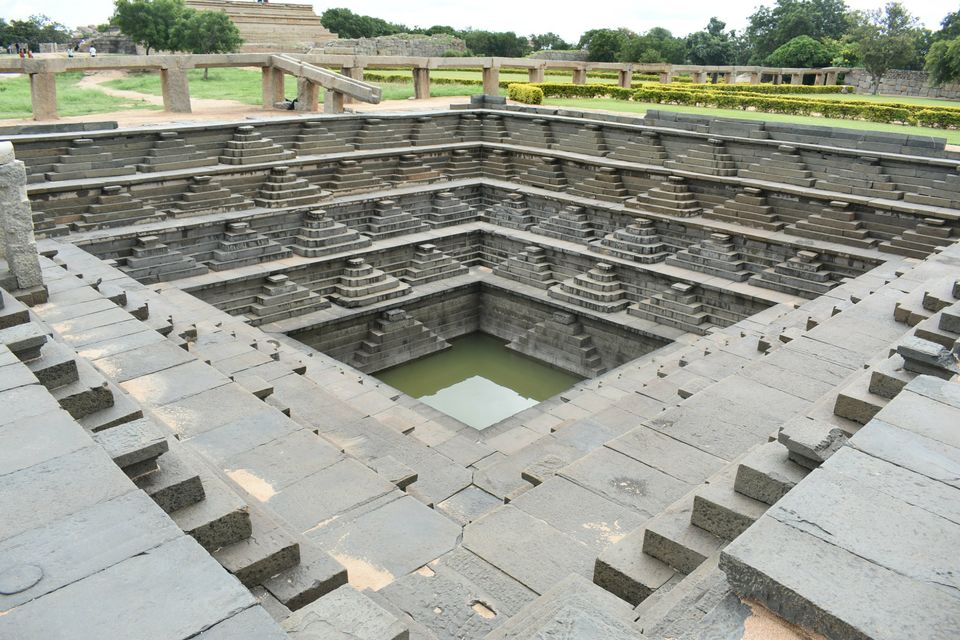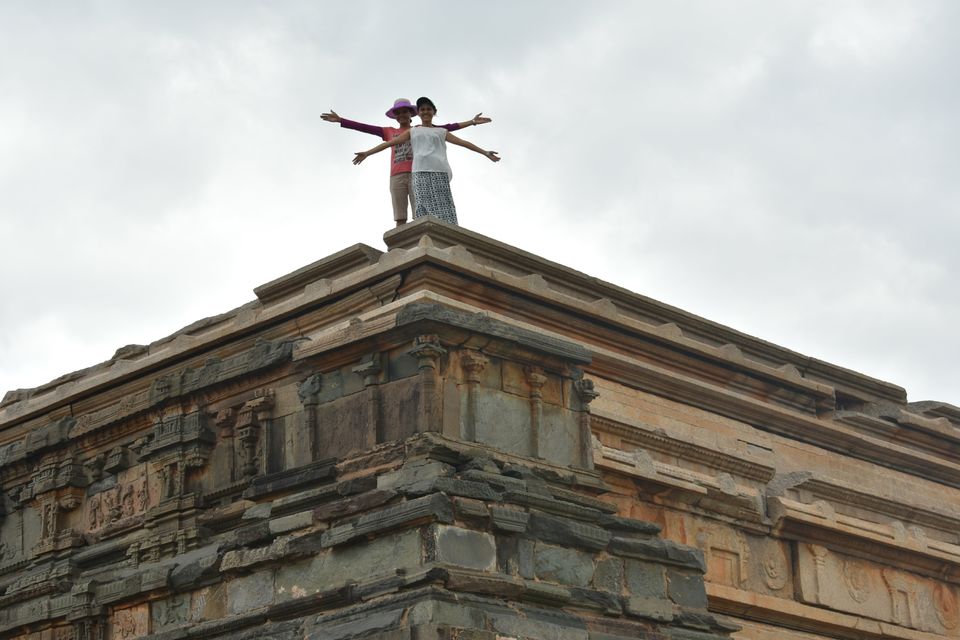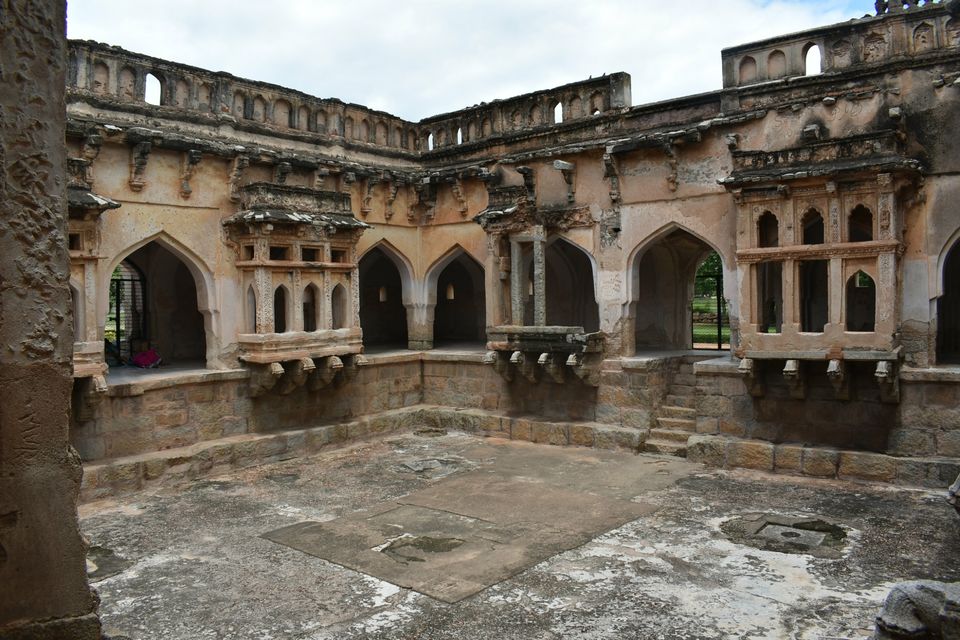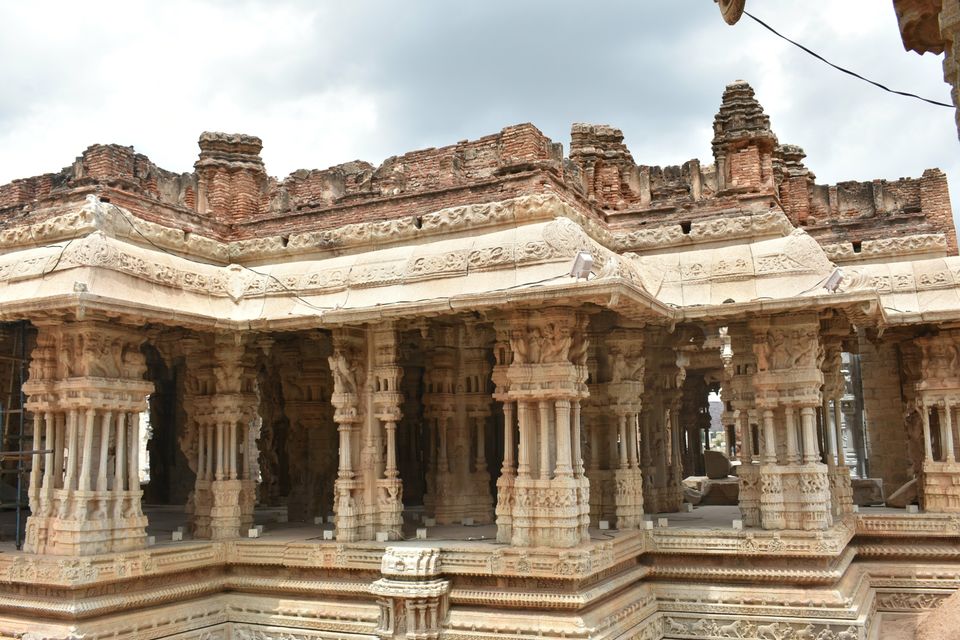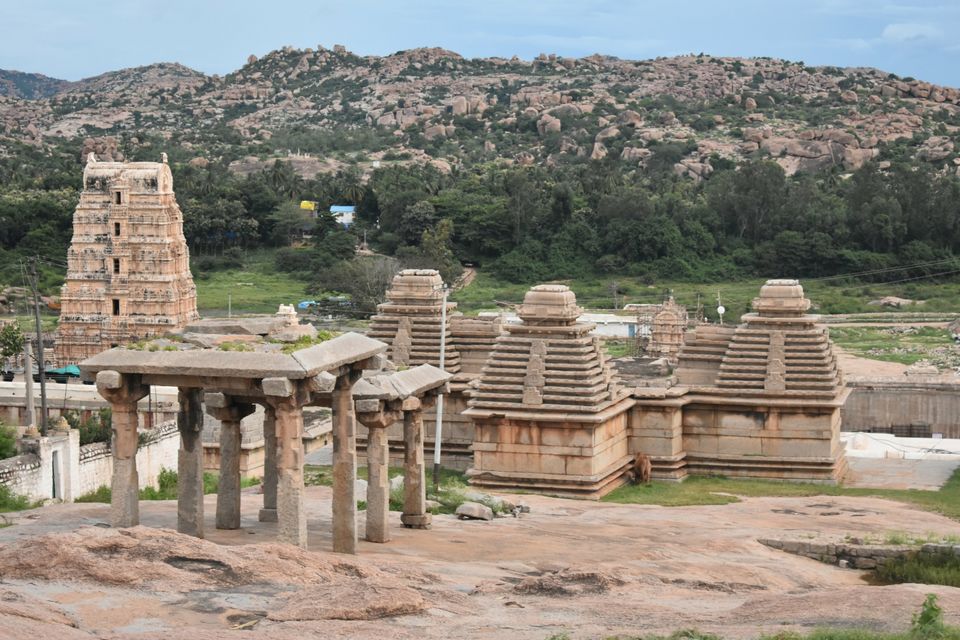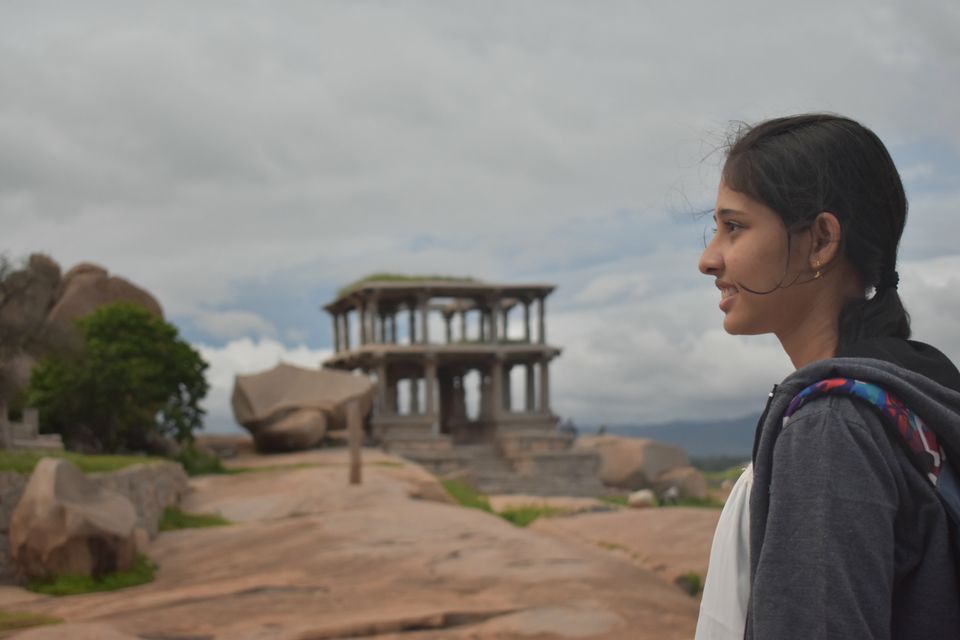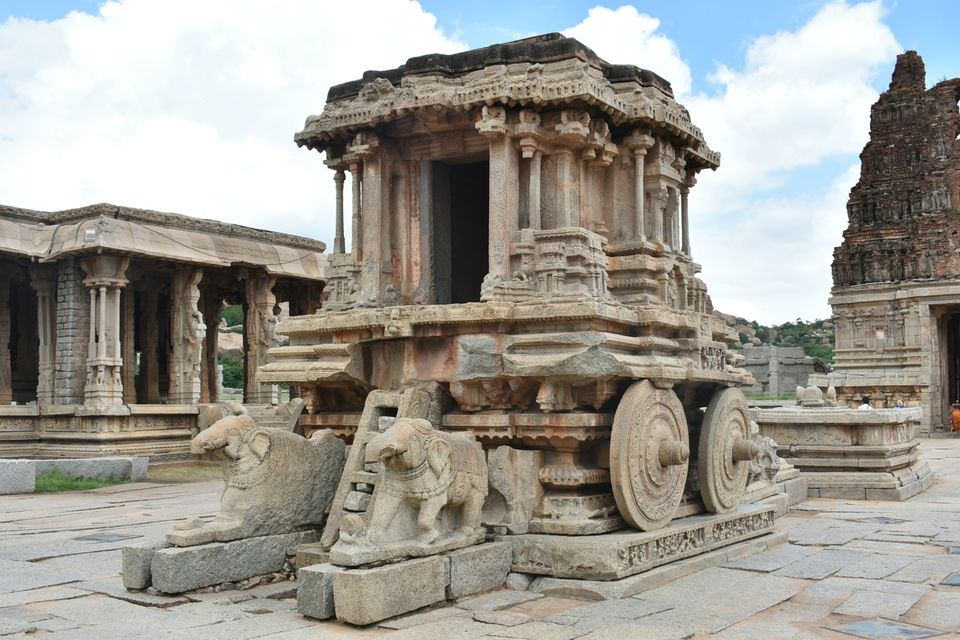 Next day early morning we started from the guest house to explore the other side of Hampi across the River .
We crossed the River by a coracle ride which was fun ,though it was bit costly.
On the other side we hired a moped for the day.Riding a moped on the side of paddy fields,coconut plantations was amazing.
Anjandri Temple is a must visit place in hampi.One has to climb about 600 steps.We can get a 360°view of Hampi from here.Also we visited kishkinda,pampa sarovar,Lakshmi temple,durga temple etc.and started back to Hospet.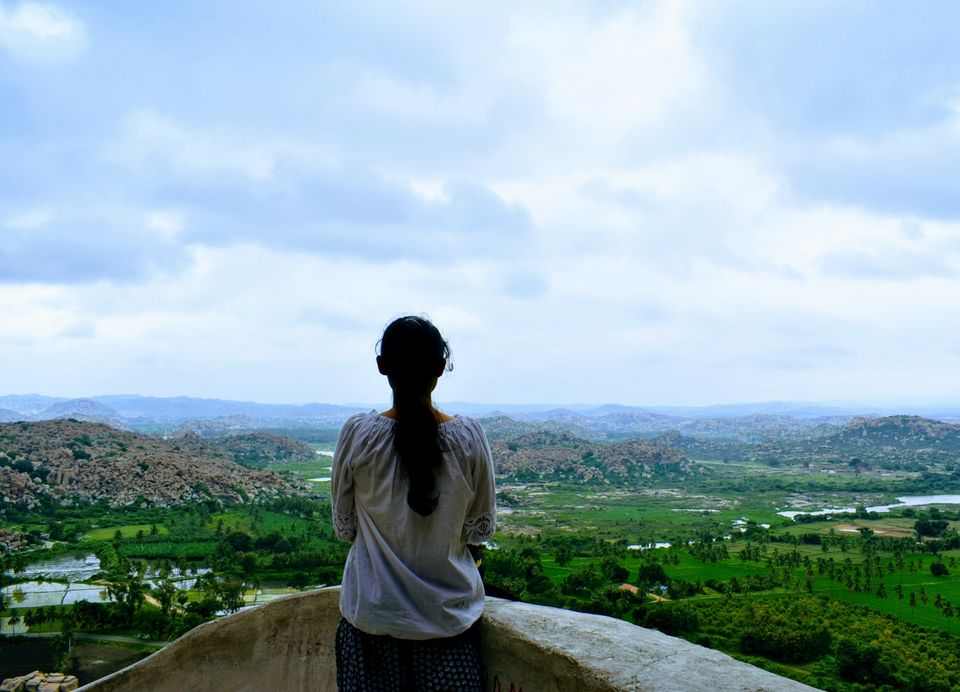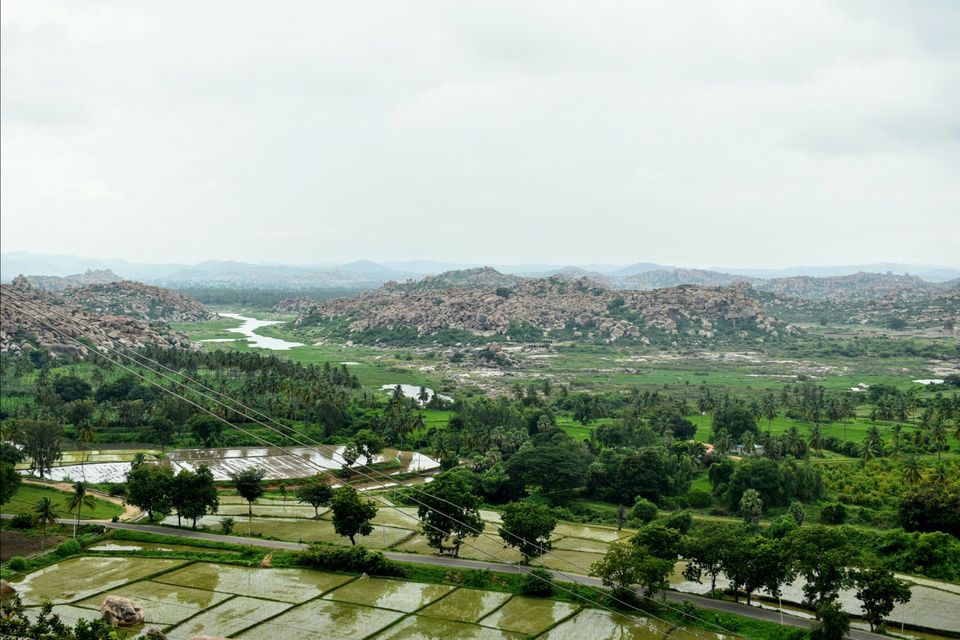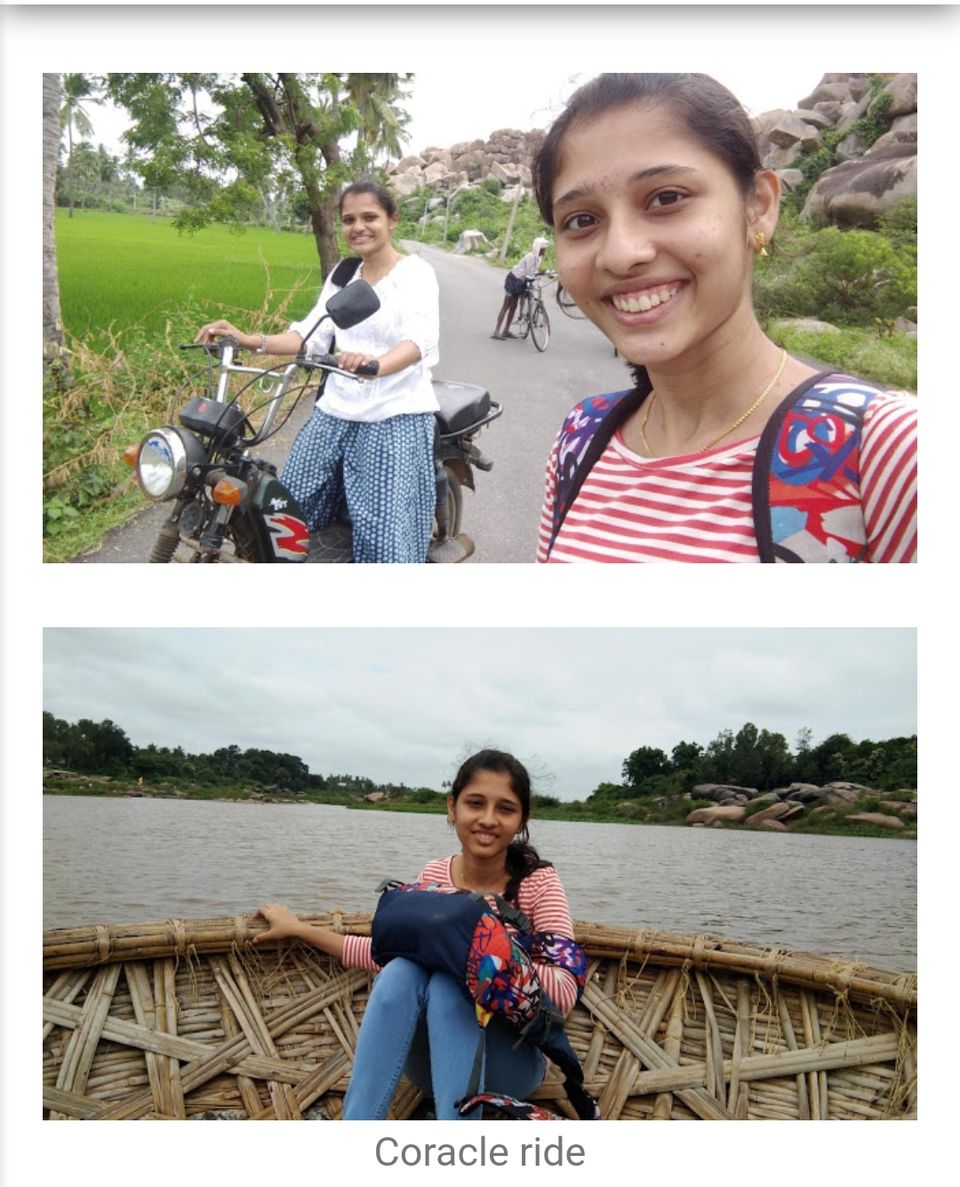 After visiting tungabhadra dam,at Hospet ,we came back with lots of memories to cherish.
Finally I conclude that Hampi is carnival of carvings...............
Hampi,the city of ruins which tells u how a broken city can be beautiful too.............
After visiting tungabhadra dam,at Hospet ,we came back with lots of memories to cherish. Finally I conclude that Hampi is carnival of carvings............... Hampi,the city of ruins which tells u how a broken city can be beautiful too.............