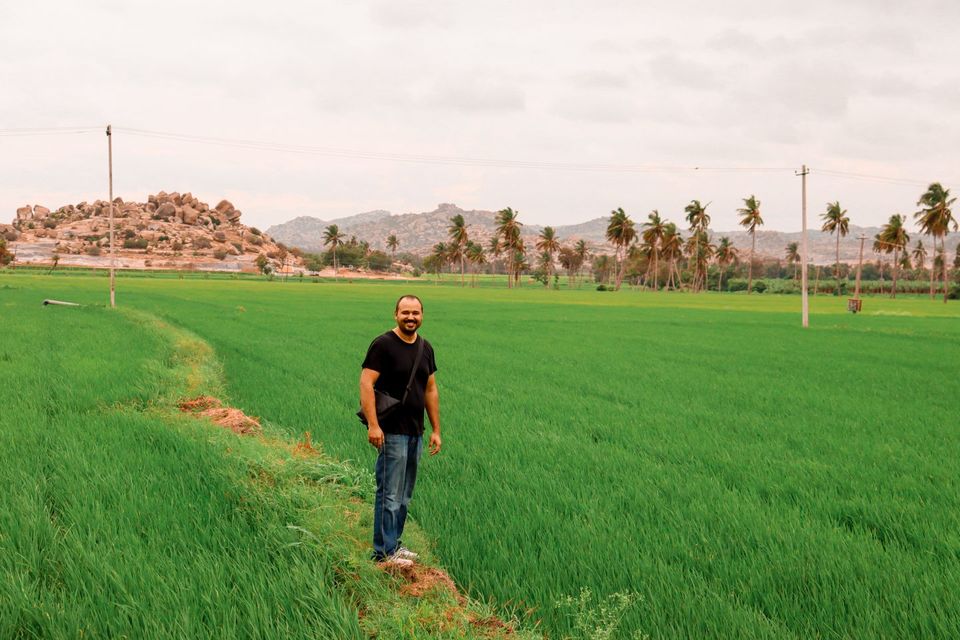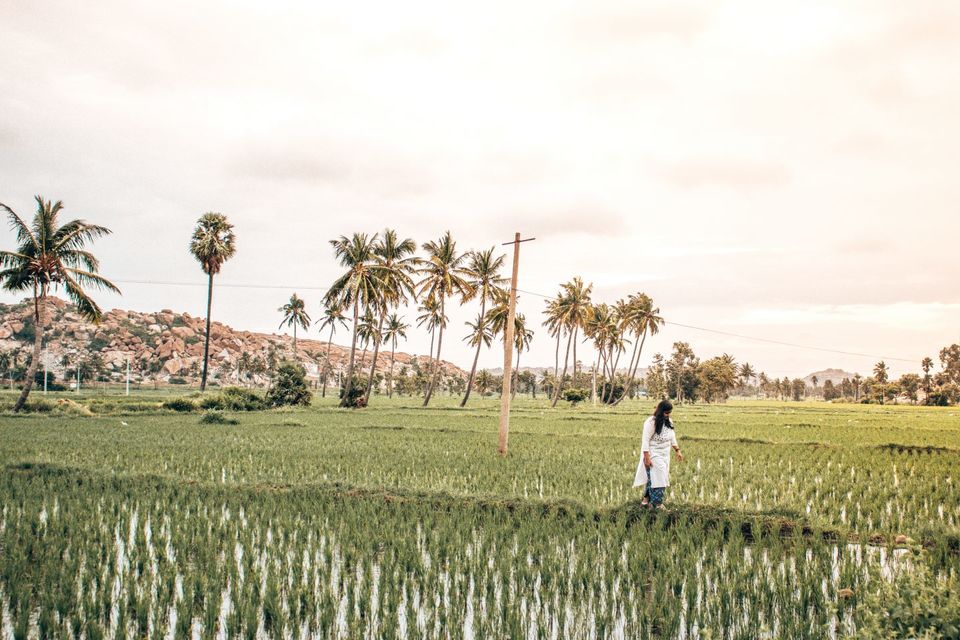 Hampi, or the city of ruins is a UNESCO World Heritage Site and was featured in Lonely Planet's top places to visit in 2019, but thatw as not the only reason why we visited this place. It is located in the east central Karnataka and is also famous for its boulders. It has a laid back vibe and is a whole different world and definitely one of our favourite places that we visited recently. If you are still on the edge and still deciding if you should visit Hampi or not, here are 9 reasons why you should visit Hampi:
1.Temple & Ruins:
The number one reason for anyone to visit Hampi is to explore the temples and the beautiful ruins in Hampi. There are about 1600 existing temples and sites, which still remain to tell the tales of Hampi which once was. Hampi was in fact the second largest city(after Beijing) in the world in the 15th century and was the capital of the Hindu Vijayanagara empire. One of the most prominent temples in Hampi is Virupaksha temple, which is one of the oldest running temples. Exploring all the temples and ruins is such a strange experience that is so difficult to out into words. We stood there astonished and wondering what it all must have been like back in the 15th century.
2. Rock Climbing/Bouldering:
Hampi is also known as the land of mysterious boulders and attracts rock climbers from all over the world. There are various tour operators that have experiences for beginner rock climbers too. So if you want to try your hands at rock climbing in India, Hampi is the perfect place to start.
3. It is CHEAP:
Travelling to Hampi is very cheap and affordable. There are a lot of guesthouses and hotels because Hampi is mainly a backpacker destination and is thus quite cheap to travel. You can easily get accommodation options for as low as 300 INR per night. Moreover, there are no tickets to visit most of the UNESCO World heritage sites, except some, like elephant stables where the tickets are just INR 20.
4.It is not COMMERCIALISED:
Yet. Hampi is still not commercialised and is still kind of an off beat destination. There aren't any big hotels or restaurants in Hampi and it still has its charm of being a relatively unknown destination which is not visited that often. SO if you want to experience the vibe of Hampi, 2020 is a good time because lonely planet had Hampi on its must visit places for 2019 and tourism has already started taking off.
5.Laid Back Vibe:
Ask anyone who has been to Hampi, what did they like the most, and chances are they will say the vibe. It is quite difficult to put into words what Hampi feels like. Hampi has a laid back vibe that makes people want to stay for longer. The hippie island, which is on the other side of the Tungabhadra river is famous for this very reason. There are a number of cafes on the hippie island where you can just relax and look at the paddy fields.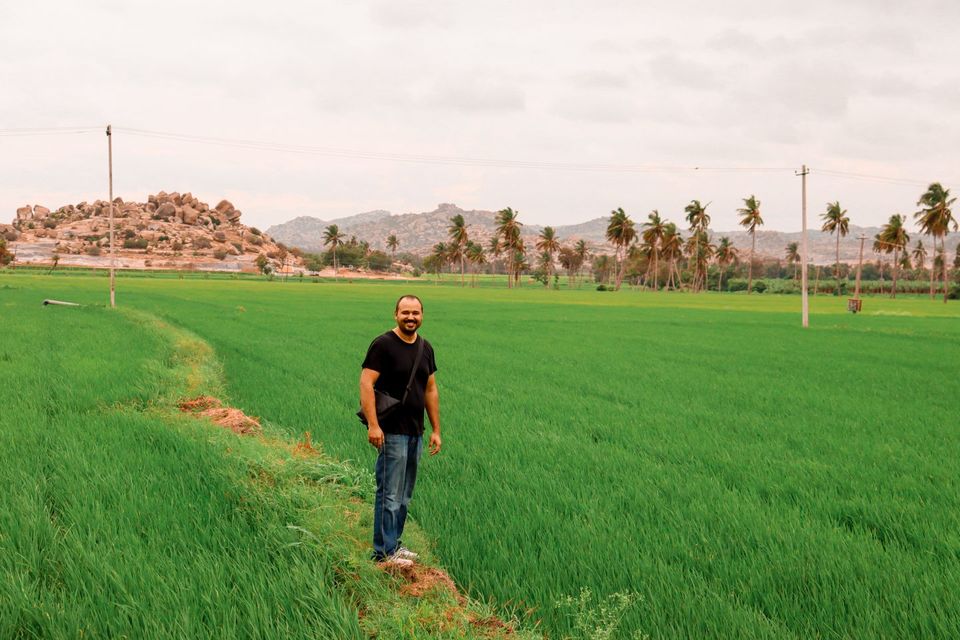 6.Hiking:
Hiking is one of our favourite things to do in Hampi and definitely worth it. The views of rice fields on all sides are simply breathtaking. There are a number of hikes in the region, Matanga hill and Anjaneya hill being the most famous ones. And the hikes are relatively easily as well, for the kind of views you get. We highly recommend doing at least one hike if you go to Hampi. For best views and ambience we highly recommend hiking Matanga hill and watching the sunset. In case you want to catch a sunrise, Anjaneya hill offers the best views and makes for a greta workout first thing in the morning. beware of the monkeys though.
7.Mythological Stories & History:
Hampi is a place filled with mythological stories, and every corner tells a different tale. It is the perfect place to chill with the locals and hear their version of the mythological stories related to the land of Pampa. And since it dates back to the 14th century, you will hear quite a few versions of these stories. It is amazing to see the markets that once used to be buzzing and to imagine what those times used to be like.
8.Architecture:
Even if you have no interest in temples or the mythological stories, the architecture makes it worth a visit. Hampi is also home to the famous stone chariot(which is on the new INR 50 note), which is carved out of a single stone and is amazing to see. Take your time to appreciate the intricate details of the carvings as they are bound to leave you speechless.
9. It is a different World:
The minute you reach Hampi, you will feel like you have come to a whole different world. It's true. The landscapes and the energy you feel here is nothing like anything we have seen or experienced before. And we would totally go back just for the awe inspiring landscapes everywhere you look.
So when are you planning a visit to Hampi? Leave us a comment below if you have any questions! ????
Happy Travels!