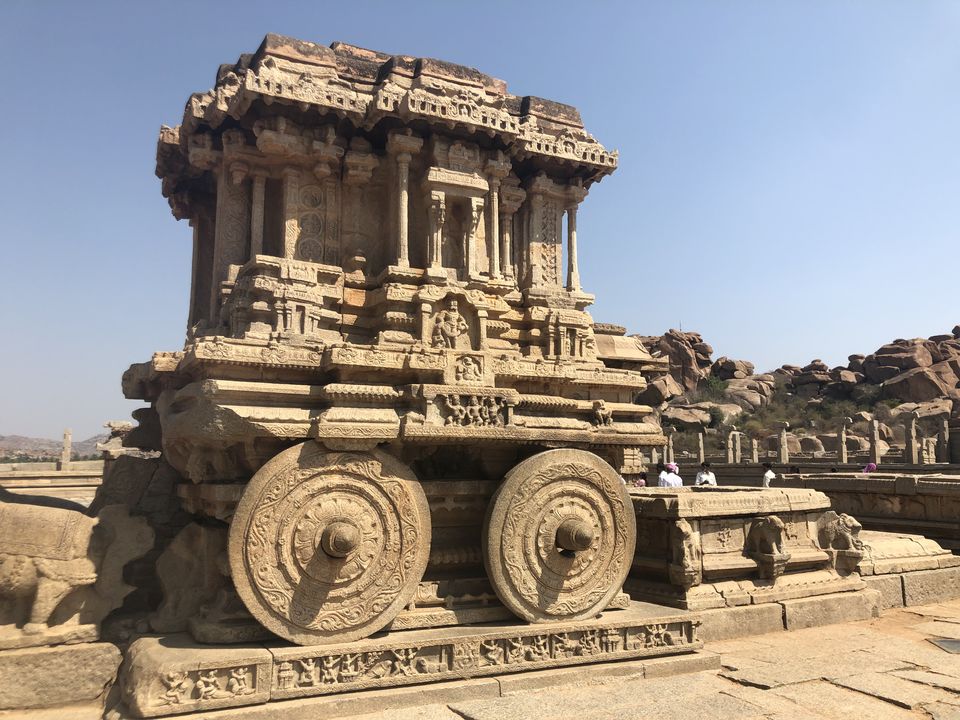 On our day three we decided to explore the other side of the river which is Hippie Island. You can take a coracle/Boat ride behind the Virupaksha Temple to reach there. Hippie Island in Hampi is known for its relaxed and chilled out vibes. It is not as crowded as the heritage side and has many cafes to just chill. You can hire a moped/ bike and roam around the nearby villages (Anegundi Village) or jump from boulder at Sanapur Lake.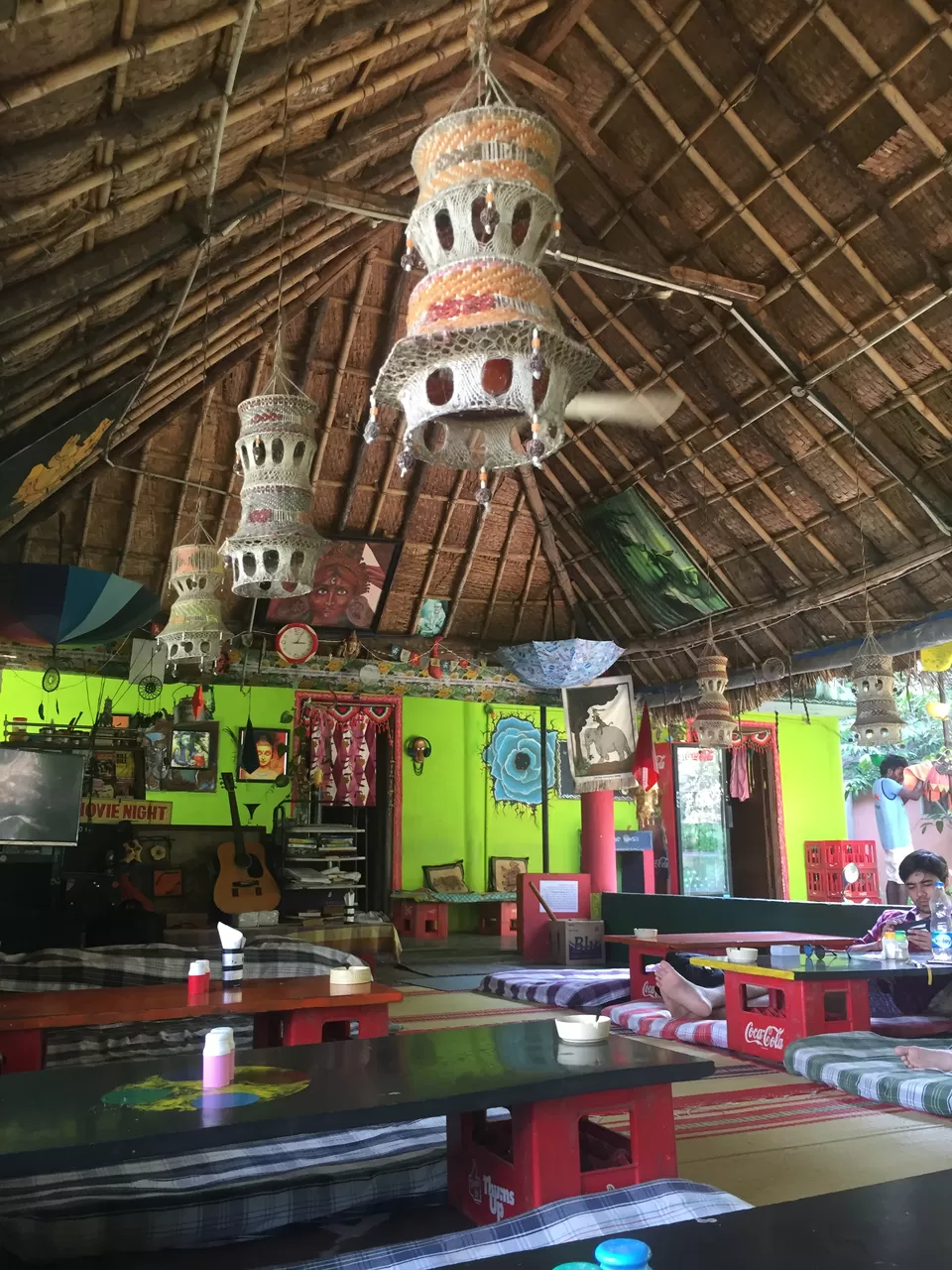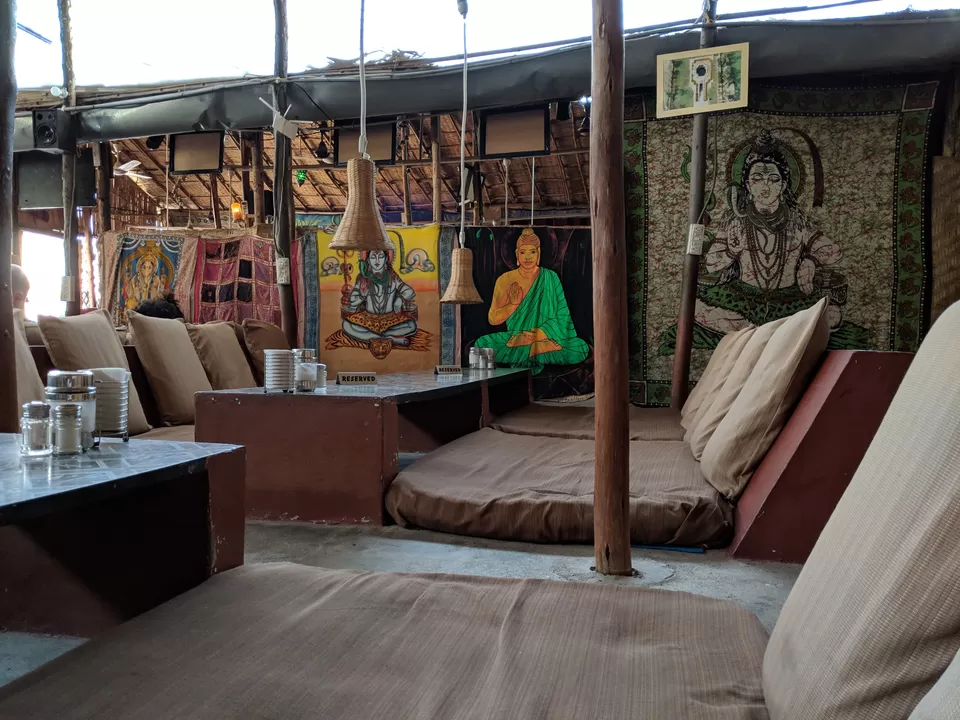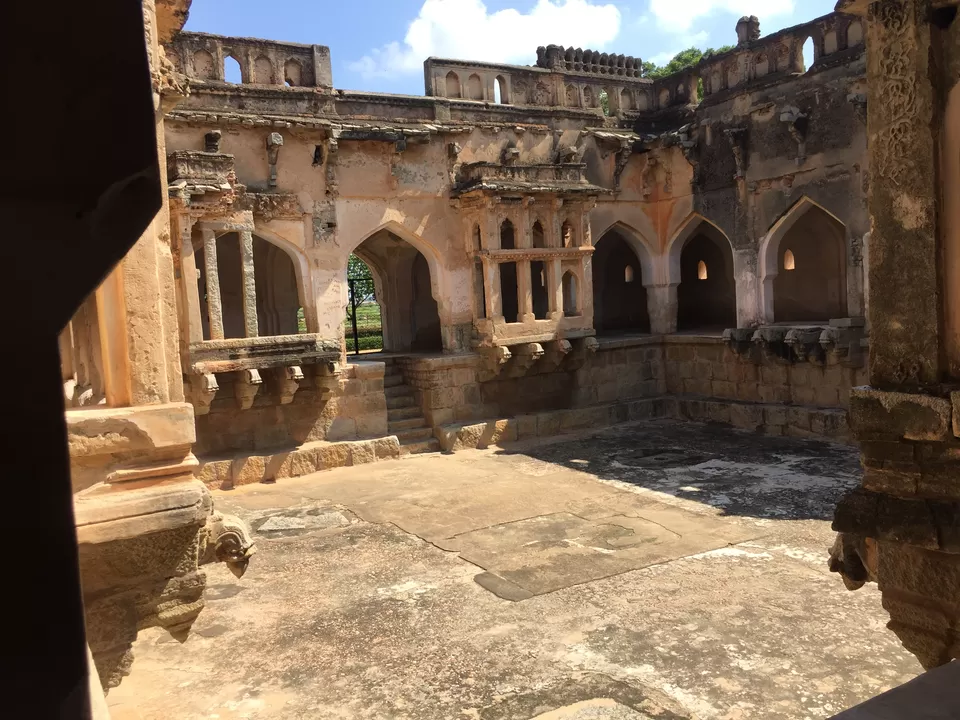 I have been to Hampi twice and trust me I won't shy away from going again. It's a place where "once is never enough" phrase comes from. Ever since I moved to Karnataka, I had Hampi on top of my bucket list. So, one good day which was Oct 2nd, 2018(As we have a long weekend in India due to Mahatma Gandhi's birthday) decided to tick this place off the list. I and my husband started by car from Bangalore around 4AM and reached Hampi crossing Tumakuru, Sira, Hiriyur, Chitradurga, Hosakere, Kudligi, Hosapete and last stop Hampi. We covered this total distance of 380 km's in just 7 hours including fewer tea and one breakfast break on the way. Checked into the hotel by 12PM and took a nap to start fresh by evening.
A brief about History :
Hampi, the city of ruins is a UNESCO world heritage site and is located in north Karnataka. Hampi is like an open-air museum which you can cover at your own pace. Hampi is full of stories both historical as well as mythological. The history starts with the popular folklore that two local chieftains Hakka and Bukka were on a hunting expedition when they viewed an unusual sight. A hound was chasing a hare which was normal. But suddenly, the hare became all-powerful and started chasing the hound. Hakka and Bukka reported this strange incident to their guru, Vidyaranya. Vidyaranya tells them that the place is so special and asks them to establish their's local capital at this place. The seed of an empire was sown. Over the next 200 plus years (1336 AD – 1565 AD) four dynasties ruled Vijayanagara.
But the golden era of Hampi did not last long. The empire was brutally attacked by the Deccan Sultans during 1565 and Hampi fell under their attack. The Deccan Sultans looted and ransacked the city for almost six months leaving only mass destruction everywhere. The temples were damaged and the markets were robbed. The empire was ruled by different kings after the massive attack, but it could never regain its lost glory. Gradually, the city lost its strategic importance and gradually lost into oblivion. The city became a ghost city.
Mythologists believes that Hampi was once a monkey kingdom. In the intense battle between two brothers Bali and Sugreeva, the threw stones at each other which got piled up as boulders around the Hampi.
Places to visit in Hampi:
1. Virupaksha Temple
2. Vijaya Vittala Temple
3. Matanga hill
4. Anjaneya Temple
5. Elephant's stable and Lotus Temple
6. Queen's Bath
7. Hampi Bazaar
8. Tungabhadra River side
9. Hippie Island
Matanga Hill:
As the sun set down, we started our journey of exploring this open air museum and the first destination was Matanga hill. We parked our can near Hampi Bus stand and strolled towards hills which is 10 mins walk from the car parking. Started climbing hill up and reached to the top in just 25 minutes. The climbing hill isn't very safe as the boulders are little curvy, slippery and there is nothing to hold for support. Don't forget to carry water and a torch with you.
View from the hilltop is breath taking. You can get a 360 degree surreal view of Hampi displaying Virupaksha temple, Hampi Bazaar, Boulders scattered to the places on one side and green paddy fields, Anjaneya Hills on the other side of the Tungabhadra river.
Got down from the other side of the hill and moved towards Virupaksha Temple which is just 10 mins stroll from Matanga Hills.
Virupaksha Temple:
Virupaksha temple is believed to be one of the oldest temples in India which is dedicated to Lord Shiva. The temple has its own significance in Hindu religion as Lord Shiva and goddess Parvati were believed to be married here. The temple gets really crowded during the day with thousands of pilgrims across India. Temple has its own Elephant name "Lakshmi" which goes for bath to river every morning.
Virupaksha temple has no entry fees and it is adjacent to the Hampi Bazaar. You can visit the temple in evening and participate in evening Aarti. Post Aarti, we left the temple and got back to hotel calling it a night to recharge ourselves.
Next morning we woke up fresh, had a good south Indian breakfast in our hotel itself and moved to Vijaya Vittala Temple as out first stop for the day.
Vijaya Vittala Temple:
The Vijaya Vittala Temple is the most extravagant architectural wonder of Hampi. The temple is spread across a large complex containing numerous temples, mandapams, halls and gateways. Even though it was never completed this temple still contains the most incredible, elaborate sculptural work and the famous stone chariot, which apparently used to be able to move. Outside of the main temple complex, there are other ruins too.
Note: Ever wondered where that chariot wheel comes on 50 Rs Indian Note from?? It's the same Stone Chariot from Vittala temple.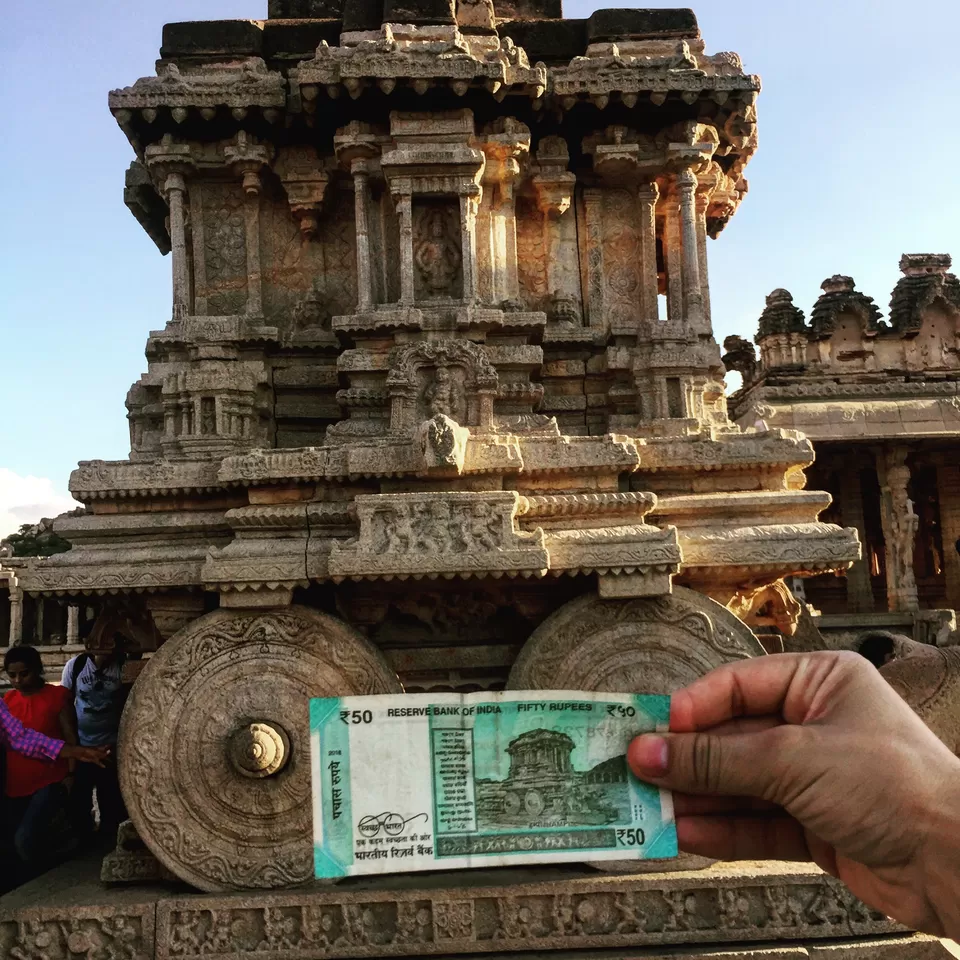 Elephants Stable, Lotus Mahal and Queen's Bath:
All these ruins are scattered within 3 km's of radius. The first stop was Queen's Bath. This structure was the private bathing chamber for the king and his wives. Next stop was stepwell (Pushkarni) which was huge and unrestored. From there we moved to Elephants stable and Lotus Mahal which are the example of complex ancient Vijayanagara architecture.
Note: One has to pay entry fee to visit Lotus Mahal.
Anegundi village and Anjaneya Temple:
Things to do in Hampi:
1. Rent a Moped/Bike.
2. Take the Coracle ride to hippie Island.
3. Enjoy a fresh coconut and sit in the grassy shade to relax at Lotus Mahal.
4. Enjoy the local food.
5. Explore the local markets.
Where to Eat in Hampi:
1. Mango Tree Restaurant
2. Chilled out Café
3. Funky Monkey Restaurant
4. Chillout Bamboo
Note: Alcohol is not allowed in the heritage side of Hampi. Some of the cafes do offer alcohol in the hippie Island, you can check with them :)
Best Time to Visit:
Late October to Early February would be the ideal time to visit Hampi. Avoid visiting in Rainy season as the boulders becomes slippery.
Some quick tips for first timers:
1. Always carry enough cash as there is no ATM around and debit/credit card aren't accepted at local places.
2. Carry Cotton clothes as the climate is hot and humid year around.
3. Always haggle in the local markets.
4. Carry your own toiletries.
5. The mobile network is really poor in Hampi but I bet you won't need one to kill time there.