The moment I entered Hampi, I knew what the rest of the place is going to be like. It was as if I was transported to a different ancient world with temples, arches, pillars - all of them ruined though. The ruins gave a feel that the entire place was abandoned. It was magical. There's a sharp contrast to Hampi - one is the heritage side with all ruined temples and palaces, the other is the Hippie side with nothing but a few cafes and stays. And every time you wanted to go from one side to the other, you had to ride the ferry on rivulets of the mighty Tungabhadra River.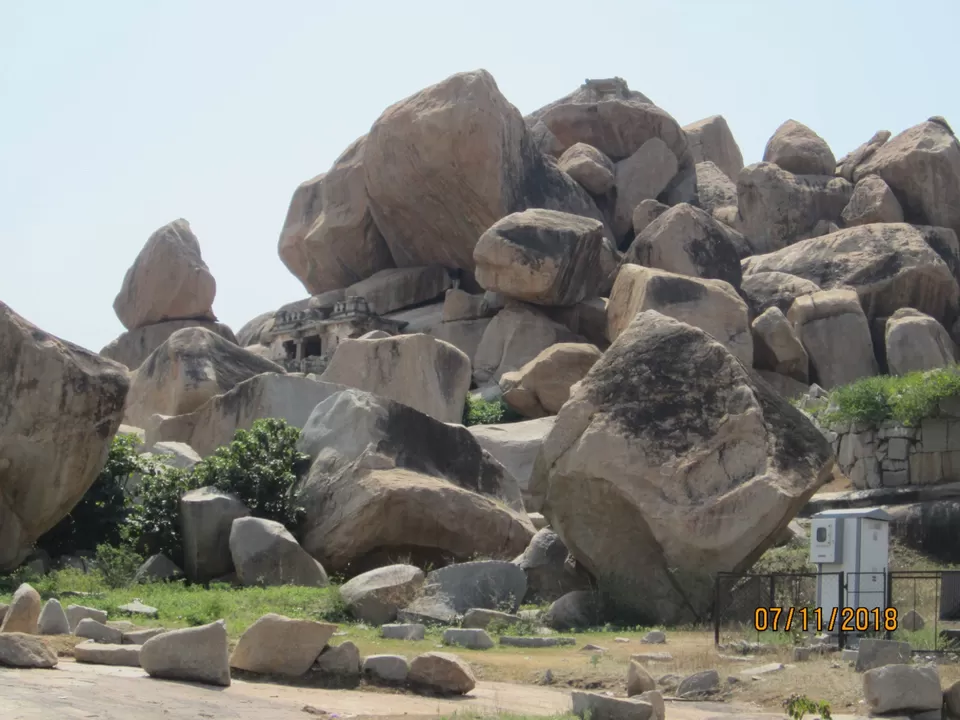 The Hippie side tends to be a little intimidating with all the Hippie vibes at first, but slowly the place grows on you and you start enjoying the vibe yourself. On this side, Akshitha and I hire a moped and start exploring Anjaneya Hill, which is supposed to be the birth place of Hanuman. A steep climb of well laid steps take us to the peak where we prayed to Lord Hanuman. The hill offers great sunset views, panoramic view of Hampi and the huge boulders that encompass the entire place. There was a moment of peace and solitude here. Sanapur lake was our next stop - the blue waters and ride alongside the lake made it breathtaking. We were told there's a waterfall on this side and we let GPS and a few locals guide us to this waterfall. There was no waterfall here, but the cool water of river and beautiful round colorful stones made it worth visiting this place. Riding on desolate roads made it quite exciting.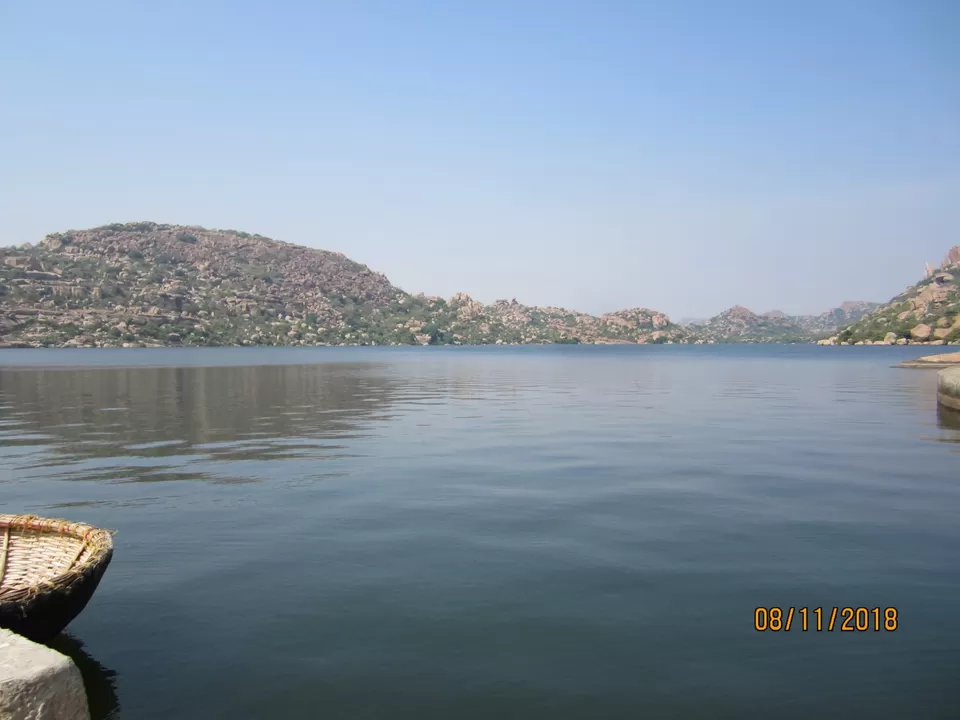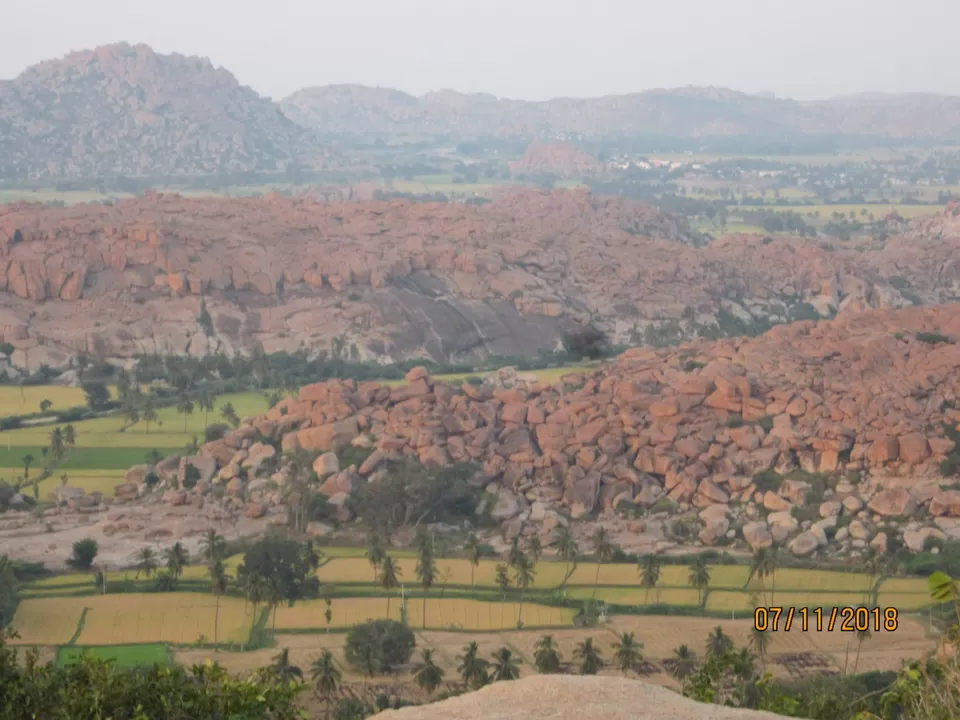 Just back from Hampi, a quaint village in Bellary district of Karnataka. Hampi was the capital of Vijayanagar Empire back in 14th century. As I read numerous articles about Hampi, I got more and more curious about the place. So, I set off to visit this place.
Took a bus from Bangalore to Hospet and then another 10km bus ride to Hampi.

On the heritage side, plethora of temples, pillars and palaces welcomed us. Landmark of Hampi - The Stone Chariot located inside Vittala Temple was quite a sight. The destroyed gopurams everywhere gave a unique feel. Despite their destruction, they held themselves strong and majestic. Numerous mono-lithic statues of Lord Ganesha, Lord Narasimha made us realize the skillmanship of the people of that generation. The Elephant stable is a marvel in itself. Despite all the destruction by Sultans, the way Hampi held it's ground till today is a testimony of it's majesty and grandeur.