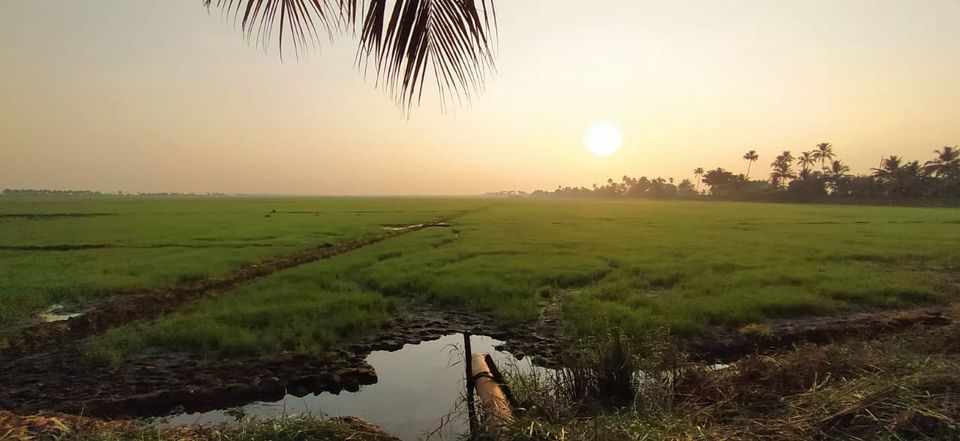 With the upcoming Independence Day, it becomes even more crucial to spread positive news about my part of the world
My trip to the Indian state of Kerala in 2019 is close to my heart. It was a much-needed vacation amidst tight schedules and an almost burnout from work.
Our trip ended with us being on houseboats in Alappuzha, where we had booked the boat ride early in the morning to catch the incredible sunrise over the backwaters. And wow, what a sunrise it was!
The one factor that surprised me the most? Farming lands below the sea levels! Our boat driver slowly explained various parts of the ecosystem and how they usually pull out saltwater during particular seasons to do farming.
Watching a whole ecosystem based on saltwater and backwaters was so enticing!
You could see different sizes and types of boats packed up like buses along the backwaters and men rowing around everywhere throughout the trip. Women were washing clothes in the backwaters, and children were running or swimming around. Everywhere you could see typical Indian households going on with their day-to-day lives.
After coming back from the trip, I had completely forgotten about it. About the awe I had felt for the unique ecosystem, about how I had never seen anything like that before.
But two months back, I came across an article that spoke about Kuttanad Below Sea Level Farming (KBSLF), and I got transported back to my trip. Never had I realized the importance the ecosystem was playing or how it was saving so many families. I had no idea.
Then and there, I knew that I had to spread the word around as much as possible. And with Indian Independence day coming up on August 15, I had to write it.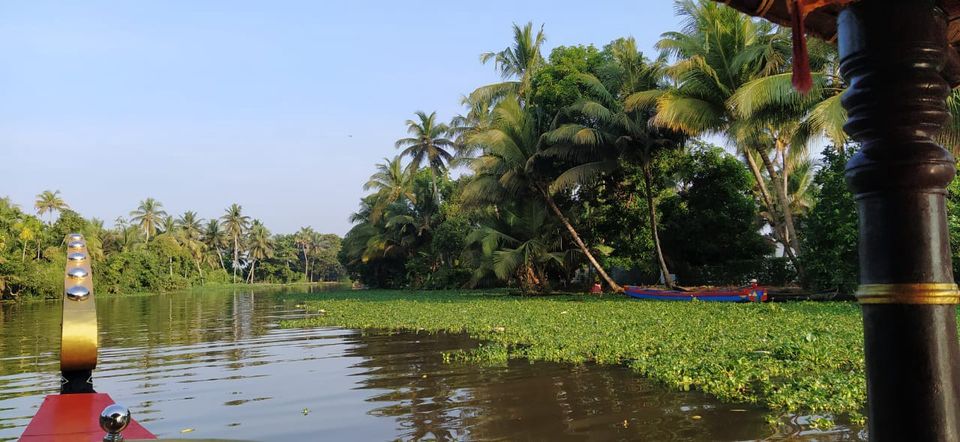 What is Kuttanad Below Sea Level Farming?
Kuttanad is a region belonging to southern India, covering Alappuzha, Kottayam, and Pathanamthitta districts of Kerala (also known as God's own country). Slowly growing in popularity for its 150 years old farming system, it's becoming a hotspot for scientists looking to adopt new techniques to fight against climate change and global warming.
Here in Kuttanad, scientists are working to adapt a 150-year-old Indian farming system that has withstood saltwater infiltration and monsoon floods on land 2 meters (6.56 ft) below sea level. Desperately hoping it would help with the fight against global warming, rising oceans, and coastal storms.
Four rivers bring freshwater, fertile silt, and flooding during the much-needed monsoon rainfall between June to October. And the rest of the months, the seawater comes up. So water is pumped out of the lands every few days, similar to the Dutch Polder system.
The ecosystem consists of fish and saline-tolerant rice varieties. The fish feed on the rotting rice harvest, and the rice feeds off the fish excrement, making added nutrients unnecessary.
Human interruption and encouragement in the use of chemicals from the Green Revolution of India in the 1970s have profoundly affected the ecology of the region - especially the fish stocks whose numbers have drastically reduced due to high chemical levels in the water.
Thus the efforts are now put to reduce chemicals and use as many biopesticides and natural nutrients as possible.
As the only part of Asia where rice is farmed below sea level, it was designated in 2013 by the Food and Agriculture Organization of United Nations (FAO) as a globally significant agricultural heritage system.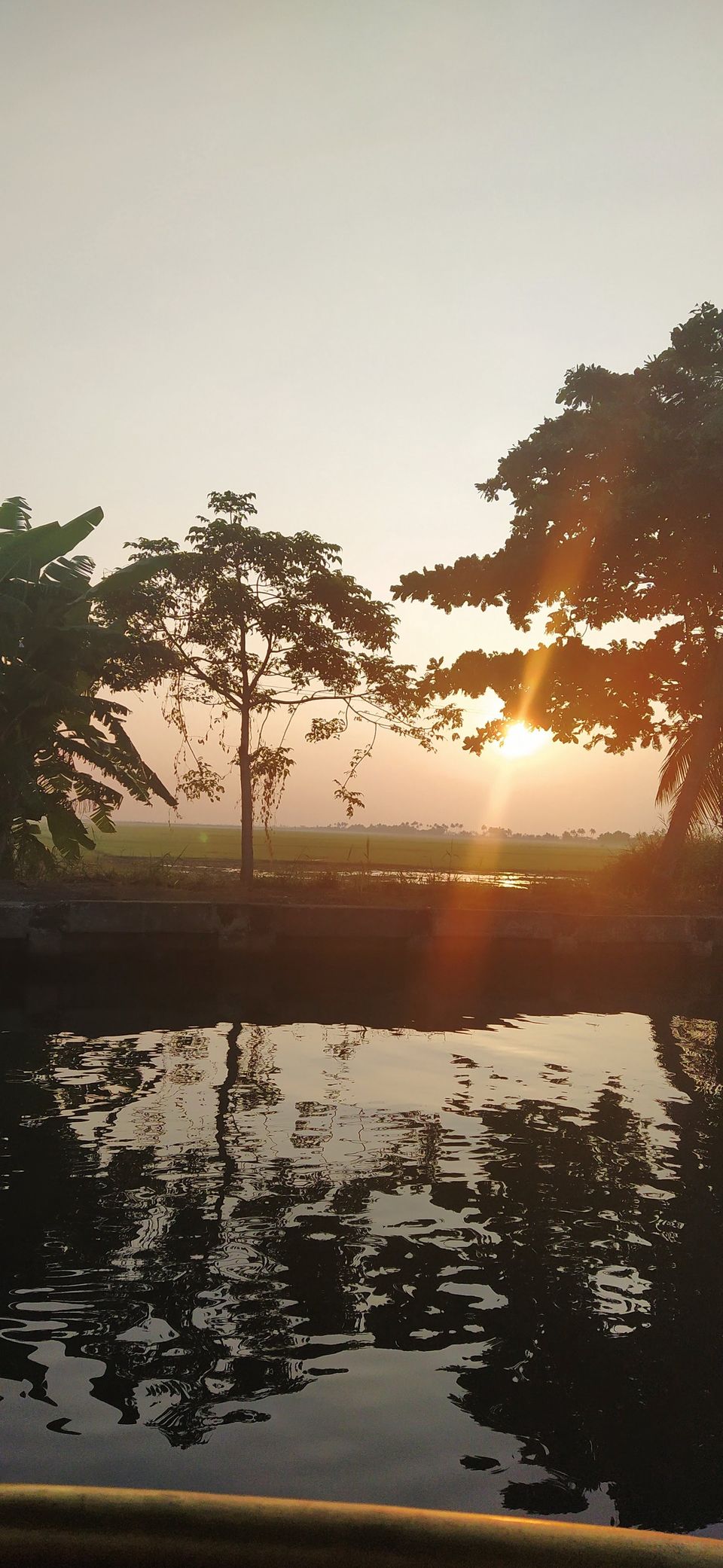 Why is it important?
Half of Kuttanad consisting of 110,000 hectares of land covering 79 villages. Three districts are below sea level. The rest is filled with lakes, lagoons, rivers, and canals. The region supports 30,000 farming families.
Scientists also see the method as an essential solution in the climate change problem, where more and more land is getting submerged by the increasing sea levels, and an increase in temperatures is evident.
But since India's Green Revolution began in the 1960s, farmers came to rely on chemical fertilizers and pesticides to boost rice yields. This has damaged the fish populations and has caused an imbalance in the entire ecosystem. Even more so in recent years since the amount of chemical usage has been increased in a desperate attempt against climate change.
The final goal is to make the farmers self-sufficient, cut the use of chemicals, and provide them alternative sources of income in the form of fish, ducks, cattle, and coconut if the crops fail due to climate change.
The system can boost farmers' income by 40%, according to scientists in International Research and Training Centre for Below Sea-level Farming.
Tourism is booming due to the unique farming system
The then Chief Minister of Kerala, Oommen Chandy, announced that a heritage museum and a research center would be set up in Kuttanad for the much-praised agricultural system. This attracts tourists worldwide, especially from small island states like the Maldives, which are significantly impacted by global warming.
International Research and Training Center for Below Sea Level Farming (IRTCBSF), set up by the Kerala government, takes the system to the next level by providing educational and research programs and bringing a community together for the common cause.
I'm proud of my country
This fantastic news came as a pleasant surprise in a world where only negative news articles travel around and gain unprecedented attention. I was a tad bit ashamed that I never bothered to learn about the system before, even when I had visited the beautiful place and had gotten a chance to view the remarkable ecosystem.
Researching the system for this article made me realize that there's so much to our countries that we don't know about. And because bad news usually gets more highlighted, the good stuff passes right in front of our nose.
From this Independence day, I promise to be more appreciative of my motherland and spread positive news.