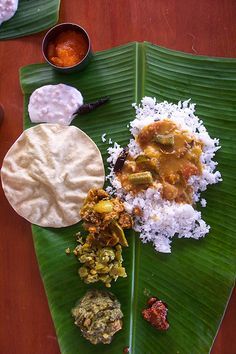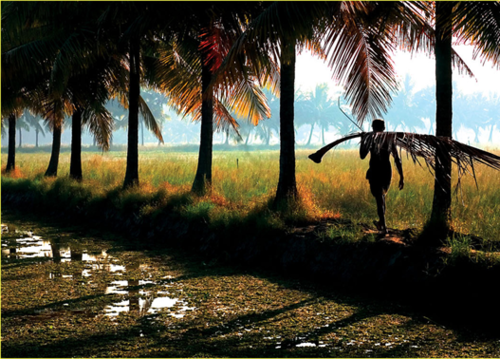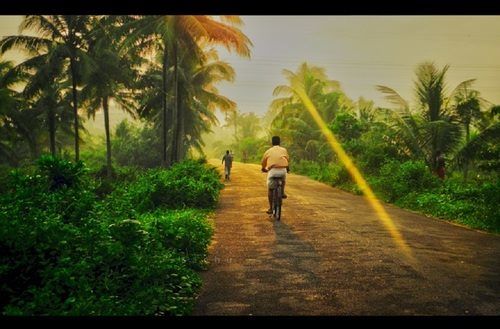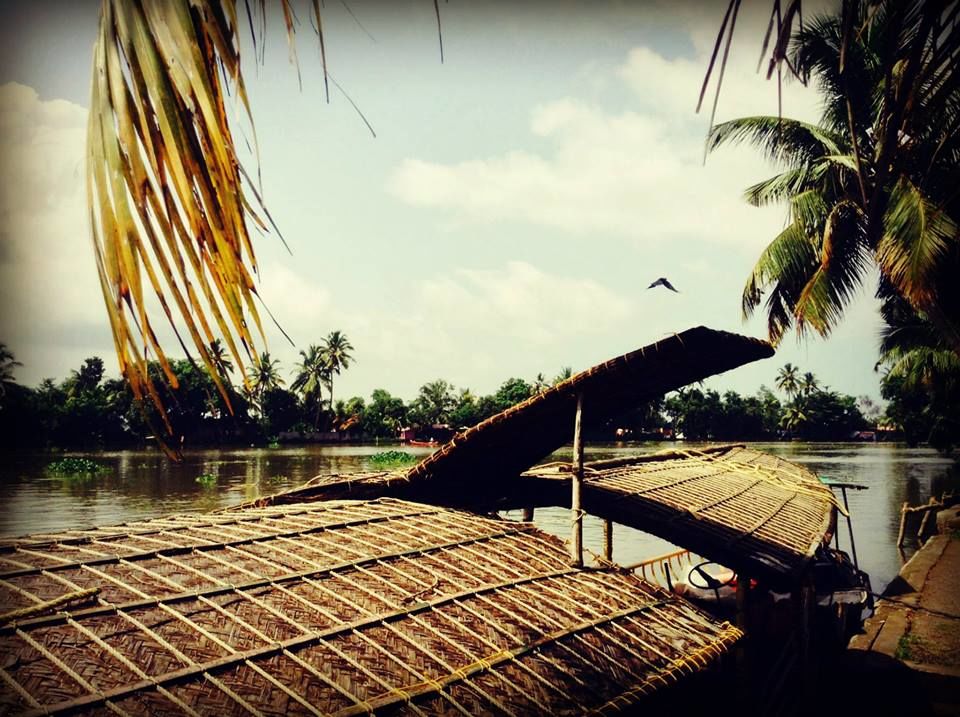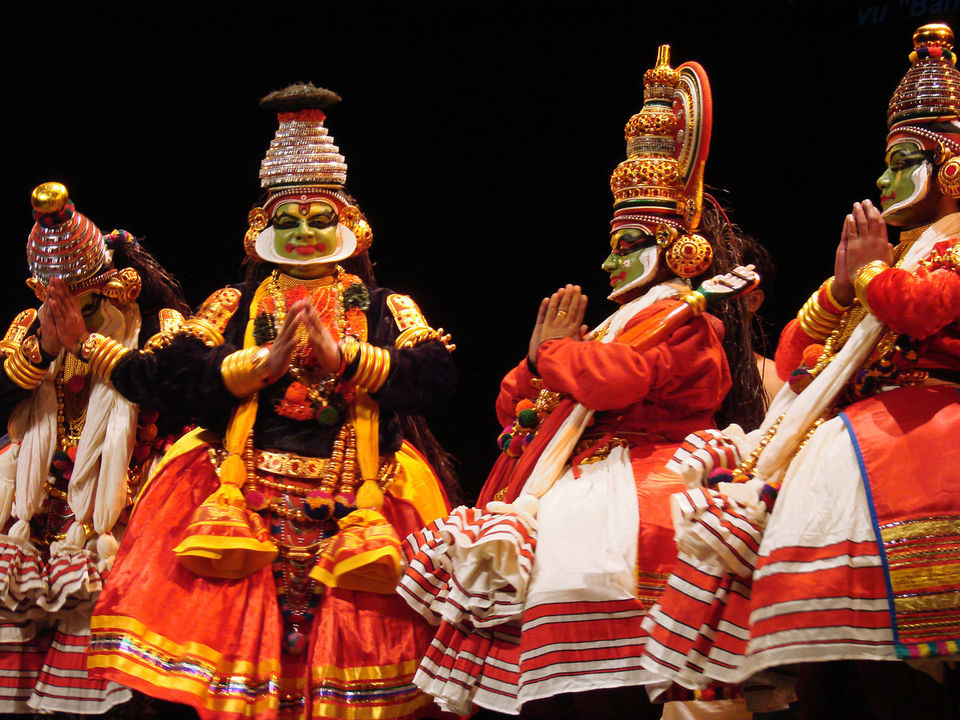 Rain drenched backwaters and coconut trees, beautiful weather and lush greenery in every direction you look: Kerala during the monsoon is truly God's own country. On this particular monsoon holiday, discover a new side of Kerala. Start your journey with a scenic drive from Kochi to Thattekad. At Thattekad, we will stay in luxury tents near a bird sanctuary and right next to the river. You can choose from a host of fun activities like kayaking, a guided cycling trip, a plantation walk or just laze around. Sleep to the comforting pitter patter of rain and wake up to set off on another road trip to the land of backwaters, Alleppey where we stay in a gorgeous houseboat sailing through the intricate canal network while taking in the breathtaking landscape. From Alleppey, our trail leads further south to Munroe Island where we stay in an authentic home-stay and get a taste of delicious home cooking. Immerse yourself in the beauty of the monsoon as we explore the backwaters in small canoes. We head back to soak in some Kathakali magic and old world charm in Fort Kochi while also checking out an emerging street art scene.
Trip Essence: Monsoon magic| road trip| culture| food| houseboats| home-stays| Local immersion
Highlights:
- Get off the beaten path and discover the hidden gems of Thattekad and Munroe Island -Myriad stay experiences – Luxury tents by the riverside, houseboats, homestays
- Get to know the locals and understand their way of life by staying at authentic (and highly rated) homestays
- A gastronomical tour of Kerala
- Kayaking in the river, cycling and plantation walks
- A canoe ride through the backwaters
- Watch a dazzling Kathakali performance and go behind the scenes to see the artists do their elaborate face paint
- Explore the quaint streets of Fort Kochi and the thriving street art
- Road trip from central to south Kerala in the monsoon
This is how your trip plan looks:
Day 1, 2nd June, Tuesday: Cochin to Thattekad (1.5 hours)
Land in Cochin airport and make your way to Thattekad, famous for the Salim Ali Bird Sanctuary, a hidden gem. Not common on tourist itineraries, this place is a nature lover's paradise. You will stay in luxury tents next to a river and you can go kayaking, take a guided cycling trip and plantation visit or just laze around. If you are so inclined, you can wake up early next day and set off on an exciting guided bird watching adventure through the sanctuary.
Meals: Lunch and dinner
Experiences: Guided plantation walk and cycling tour, kayaking
Stay: Luxury tents by the riverside
Day 2, 3rd June, Wednesday: Thattekad to Alleppey (2 hours)
A 2 hour drive will take you to the rice bowl of Kerala- Alleppey. Backwaters and a slow island life beckon us. Kuttanad is a village, which has rice farms below sea level. We will stay on a houseboat and observe the slow village life that surrounds us: people waiting for the boats to go to schools and an eco system that revolves around the water body amidst which they stay. In the evening, your houseboat will be harboured in the backwaters and you can see a million stars come out in the clear midnight sky. Add some lip smacking Kerala delicacies along the way, and you have a perfect day!
Meals: All meals
Experiences: Houseboat stay| see rice farming in Kuttanad and village life
Stay: Houseboat
Day 3, 4th June, Thursday: Alleppey to Munroe Island (2.5 hours)
Make your way to a hidden gem in the backwaters, Munroe Island. This island is actually composed by 8 islands, separated by small water channels and lakes. Take a magical canoe ride through the hidden channels of the backwaters. The Kallada's branches fringe the property and numerous canals run through it. Live among the locals in a traditional home-stay for an authentic taste of Malayali culture (read some of the best Kerala food you'll eat!).
Meals: Breakfast
Experiences: Canoe ride| Live among the local| Malayali cuisine
Stay: A traditional home-stay
Day 4, 5th June, Friday: Munroe Island to Fort Cochin (3.5 hours)
Experience Malayali hospitality at your quaint home-stay, right in the heart of Fort Kochi. Start with a lunch at one of the eclectic cafes and head out for a walk through the streets, to explore St. Francis Church, The Dutch cemetery and the Bishop House. Local sights are a walk away and wonderful cafes will host you for a tea break. Head out to the colorful Mattanchery part of town to look through Jew Town and the old Synagogue. Be surprised as you turn corners and find amazing street art along the way. In the evening watch a dazzling Kathakali performance and go behind the scenes to watch the artists do their elaborate face painting.
Meals: Breakfast
Experiences: Explore Fort Kochi| Kathakali dance show where you go behind the scenes to watch them do their face painting.
Stay: A lovely home-stay in Fort Kochi
Day 5, 6th June, Saturday: Cochin return
Wake up early and walk to the fishing nets, watching the fisherman display their catch. If you're hungry, you can buy fish and they will cook it for you on the spot! Make your way back home, with a bag full of memories J
Meals: Breakfast
WHAT: Kerala Road Trip
WHWHERE: Kochi – Thattekad – Alleppey – Munroe Island – Fort Cochin-Kochi
WHWHEN: 2nd June to 6th June (5D/4N)