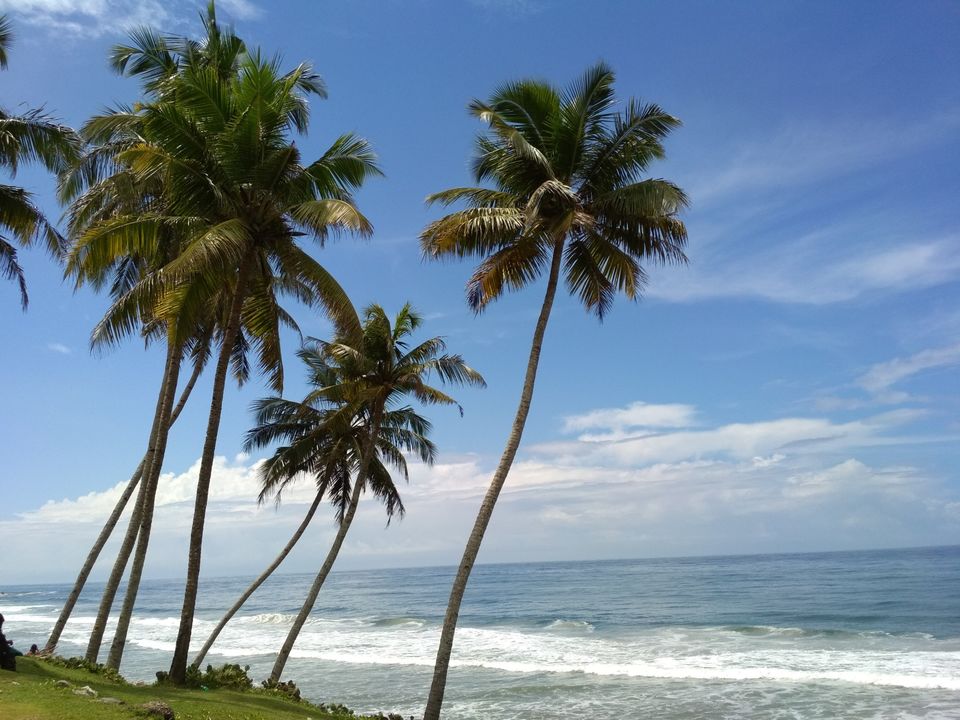 In my last post Kerala Diaries I – A Trip to Munnar, I shared details of our Munnar trip. After that, we headed to Varkala which took us 8 hours (including breaks) through stunning and winding hilly roads, lined with palm trees, and spice and rubber plantations.
Varkala, a hidden treasure of Kerala, never fails to please the visitors with its pristine beaches, clear sea water and gentle sea waves. Located 51 Km north of Thiruvananthapuram, the place is a quiet hamlet that guarantees a laid-back vacation. Varkala is a less-explored beach which attracts foreign and local travelers a lot. So, if you are searching for an idyllic place to spend a quiet holiday, you must visit the place.
Here are the reasons for which you should visit Varkala.
Panoramic scenery overlooking the cliff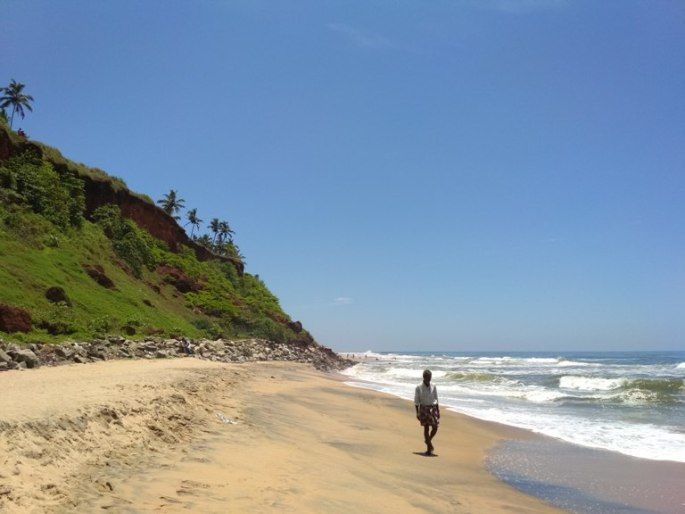 Varkala is the only place, crowned with cliff beaches where red cliffs run parallel to beautiful beaches and offer stunning views overlooking the sea.
Sea waves
Getting drenched in the blue, gentle sea waves is perhaps the most wonderful thing you will experience here. Spotless sand, adjoining trees and waves continuously hammering against rocks and cliffs with thundering sound will excite your every nerve.
Beach Shacks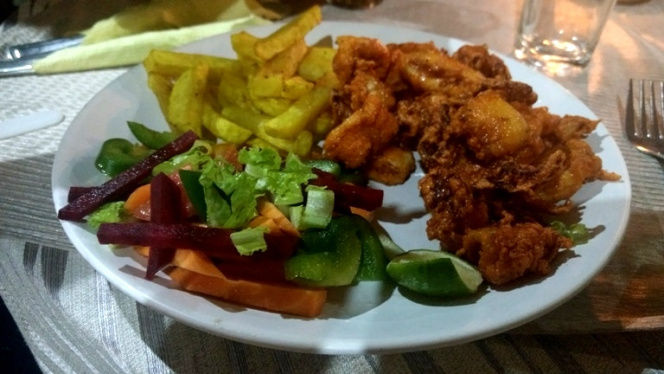 Pic - Fried Kalamari Fish
The cliff is lined with many beach shacks, hotels, resorts, eating joints and restaurants that give a chance to relax, behold the beauty of the ocean as well as enjoy tasty seafood.
Sunset
The place offers one of the most mesmerizing sunsets and is paradise for photographers.
Ayurvedic Therapies and Yoga Centers
The place takes your relaxation to the next level where you can get various Kerala massages and therapies. In addition, it is also a perfect place to practice yoga by the sea beach.
Other places to visit in Varkala
Lighthouse – The place offers exciting views of palm-fringed blue beaches contrasting green backwaters with a thick coconut forest.
Important tips:
Stay at least two complete days to enjoy all the nearby places.
Itinerary:
Day 1 – Arrive at Varkala and enjoy the sunset if you have time.
Day 2 – Explore the beach and soak yourself in its waves. Visit Golden Sand Beach in the evening.
Day 3 – Visit nearby places, like Kovalam, Poovar Island, etc.
For feedback or more information, you can mail me at: sonykashyap241@gmail.com.