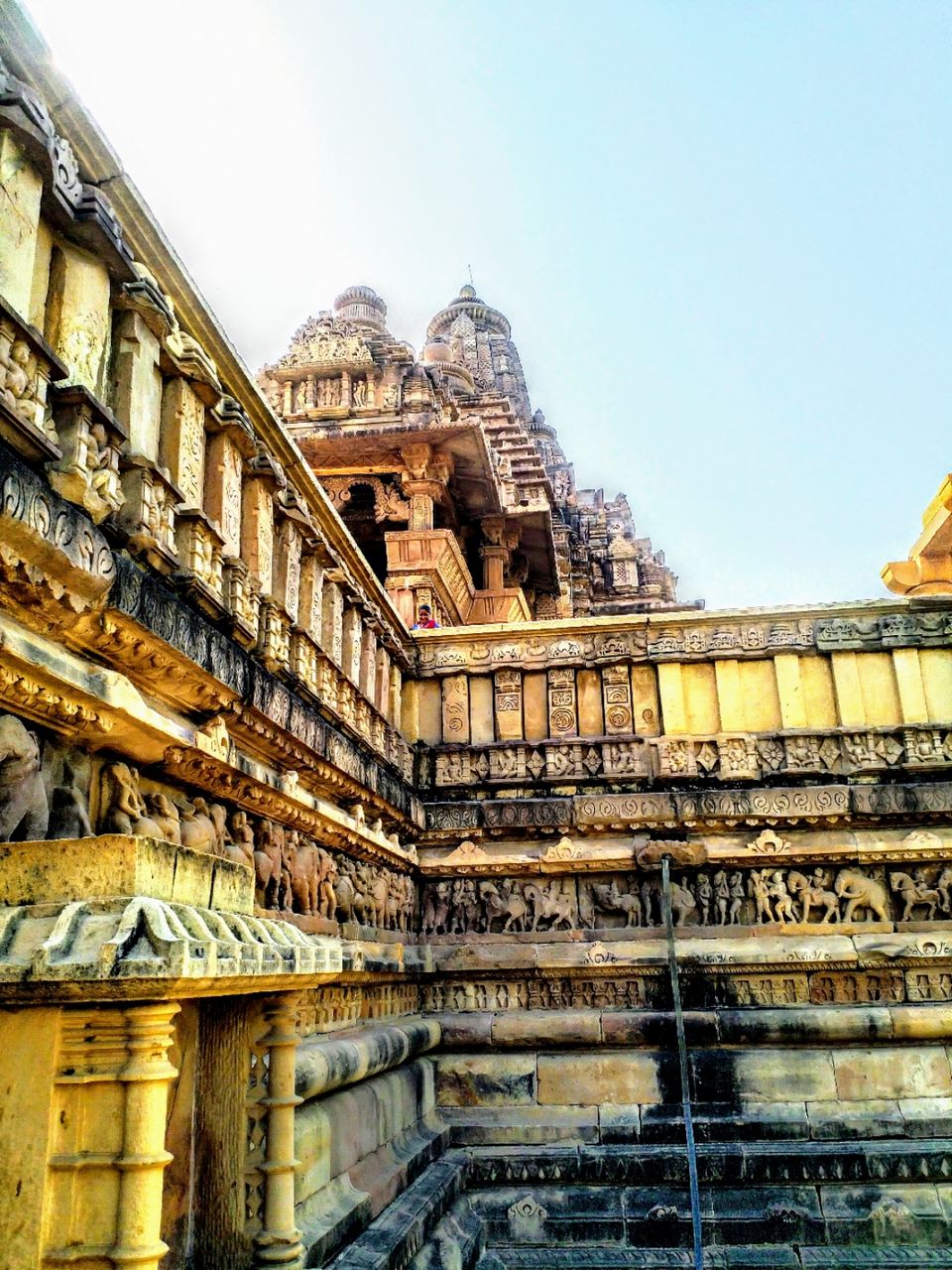 Based in Bhopal as students, we wished to visit Khajuraho temples. So the primary focus of ours was to plan a budget trip and also visit the place.
So, the direct and only train available from Bhopal to Khajuraho was the Mahamana express which departs from the Bhopal junction station at 6:55 am and reached the destination around 1:15 pm.
You can easily book the tickets online. The fare of the EC category seats was 175 INR.
The same train departs from the Khajuraho station at 4:15 pm and reaches back to Bhopal around 11 pm, having the same fare.
The temple is about 10-15 mins by drive from the station and auto usually charges about 100 INR. The temple tickets are issued from the ticket counter worth 40 INR. So, in such scenario, you are usually left with 2-3 hours to roam around the temple. There are beautiful sculpted temples in the premises, and make sure you don't miss out. Try to move around the whole premise in the given time frame and absorb the beauty and serenity of the place.
Also, don't forget to keep the track of the time.
Incase you wish to make your trip longer, and prefer to stay overnight, there are many hotels ranging from homestays to the luxury ones.