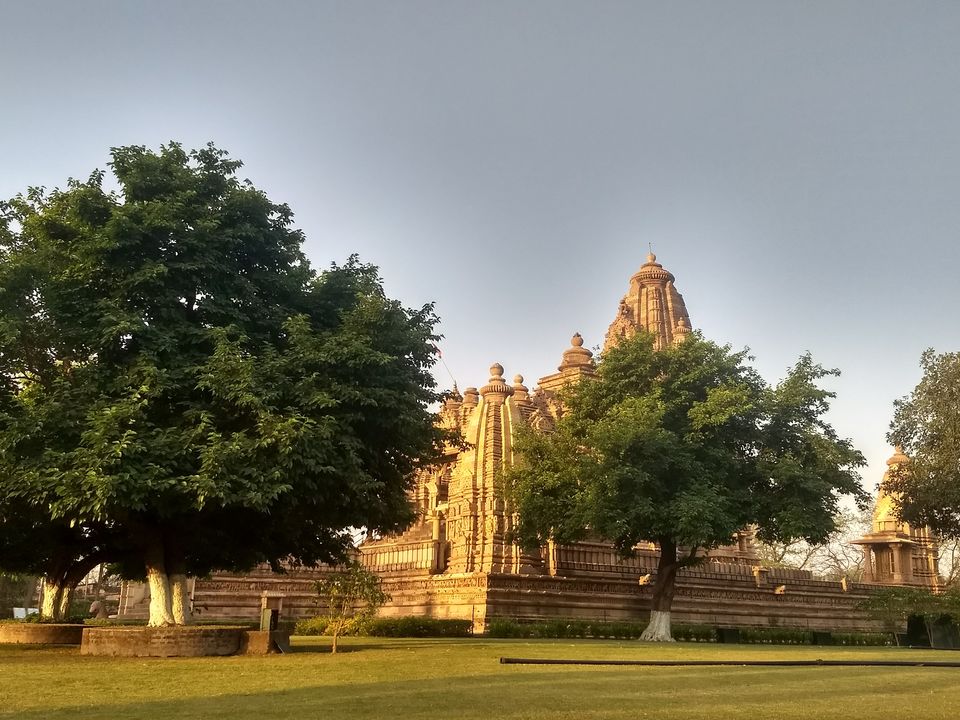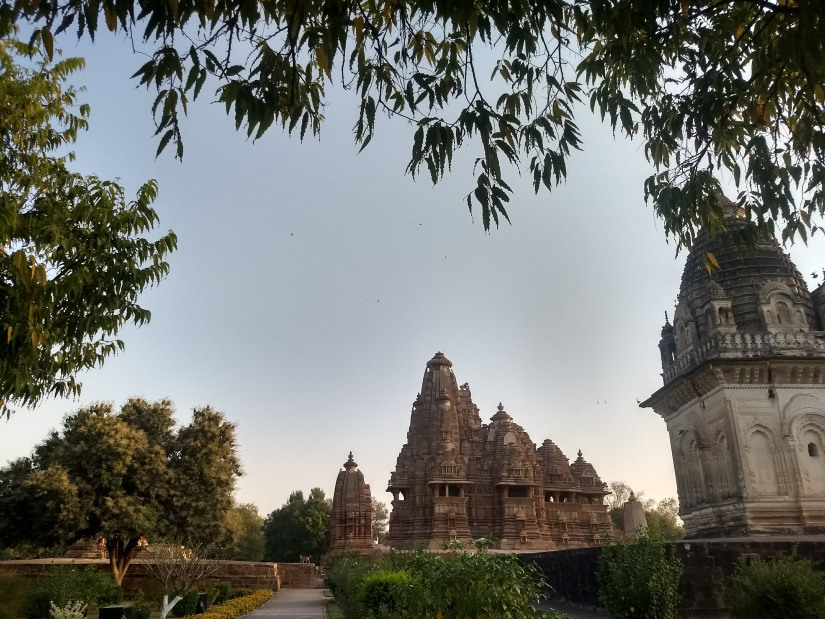 It's been a month now and I have not travelled. My senses are not working actively and here decide to hit the next weekend with a memorable trip. It was already Wednesday and Friday, I have to leave but where? I always have few places in my mind , that's what is a traveler's mind. The cloud with destinations started to popup and I remembered back then , I wanted to visit Madhya Pradesh. First, I decided for Bhopal but later, I narrowed down to Khajuraho.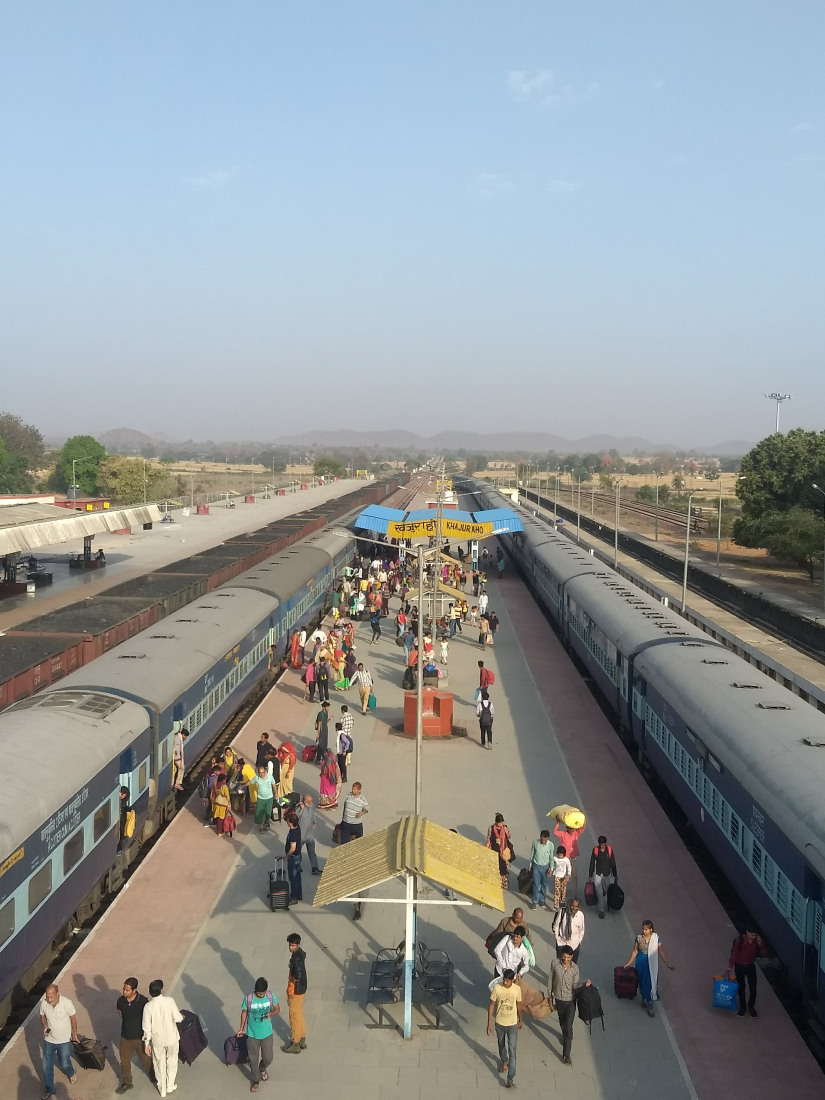 How to reach: From Delhi, you can either take a flight, a bus or a train. I chose train which leaves at 8 in the night and reach 7 in the morning at Khajuraho. Next day, I booked a Tatkal ticket. Sleeper ticket is around 400Rs and 3 AC is around 1300 Rs
Where to Stay: For solo travellers ,best are always hostels. So I got into Zostel. It has actually become like a second home to me. You can be in a dorm or in a private room which as low as 300 Rs per night.
Where to go : Khajuraho is famous for it's ancient erotic sculptures. The station is pretty clean and small. The chaotic madness of a station can actually tell you a lot about the city. The stations are almost 12 KMs away from the main city. A rickshaw can be taken to the main city. I paid 20Rs for three sharing to come to Zostel.
There are three group of temples to be seen in the city, part of world heritage site. The Western group(main), the Eastern and the Southern.The sculptures are indeed very beautiful. The carvings depicts life back then. It gives an idea about what people use to wear in those days, the relationship between man and a woman, the musical instruments etc. Very famous Kamasutra postures can be seen on the carvings of these temples.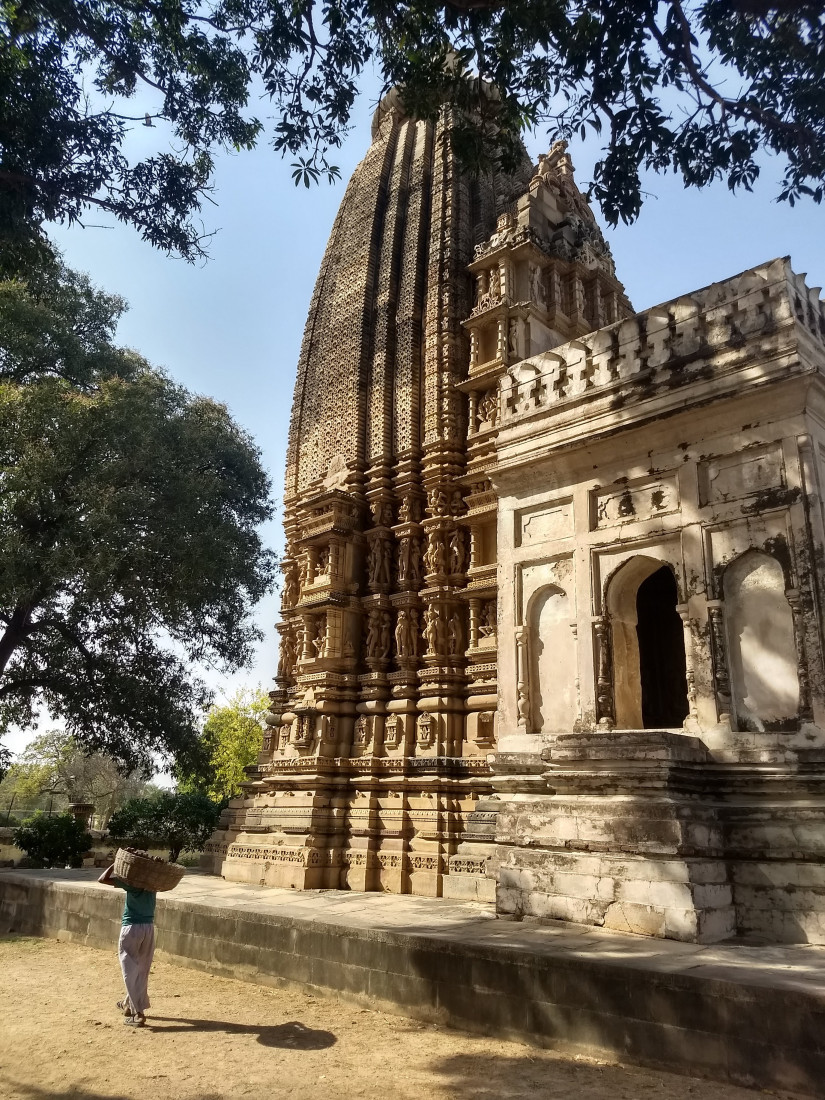 People say that Pandavas came here and stayed during there exile. There are many stories related to it. These temples are built 1000's of years ago. The question that would pop up in everyone's mind is why you can see errotic sculptures on the temples? Well, the saga is in those days, people were a lot inclined towards spiritualism. Many people were leaving their families and taking the path of moksha. Inorder to curb this, the king decided to have such sculptures on the temples itself, so whenever , people come to pray, they would see these sculptures and they will go back to their families.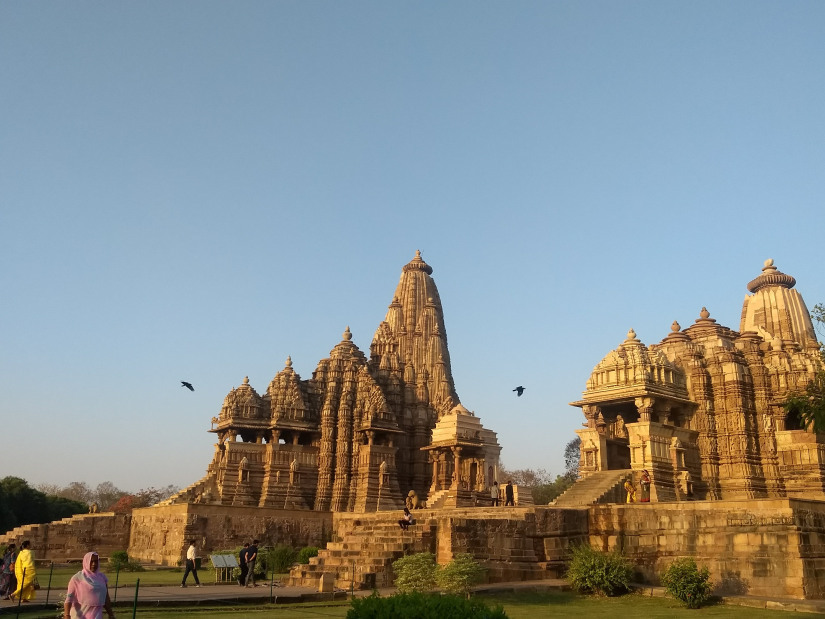 There is another school of thought which says, these things were indicated to give a message to the people from the Gods. The message is from God is that if you are born on this earth, you have to live a life follow a pattern and then only you can choose to go on a spiritual path. Your initial desire is of "Arth" which is "money". You earn and run behind money, once you are satisfied with sufficient money , the next phase of life is "Kama" or "Family Life". This indicates your marriage and sex and all the material pleasures. The next phase is of "Dharma". When you are done with "Artha and Kama", you strive to do something to make a difference, by doing something which is right. Once you are done with all this and you don't have anything else then is the time to look towards the upper realm which is "Moksha". This is the reason all such sculptures are depicted on the carvings, showing us message from God.
Western group has four major temples. Eastern has two and Southern also has two. The Chaturbhuj temple is part of southern temples but it is out of Kamasutra series. But every temple narrates it's story.
The best of staying in a hostel is making new friends. The moment I entered the hostel, I made a friend and we both roamed around. You can take an auto also or choose to walk, the temples are not that far. There are cycles also available for rent.
Apart of the temples, there are two museum as well. Near the western group, one is ' Archaeological Museum Khajuraho ' governed by 'Central Government' and the other one is 'State Museum of Tribal and Folk Art'. Out of the two, the later has lot of things to offer.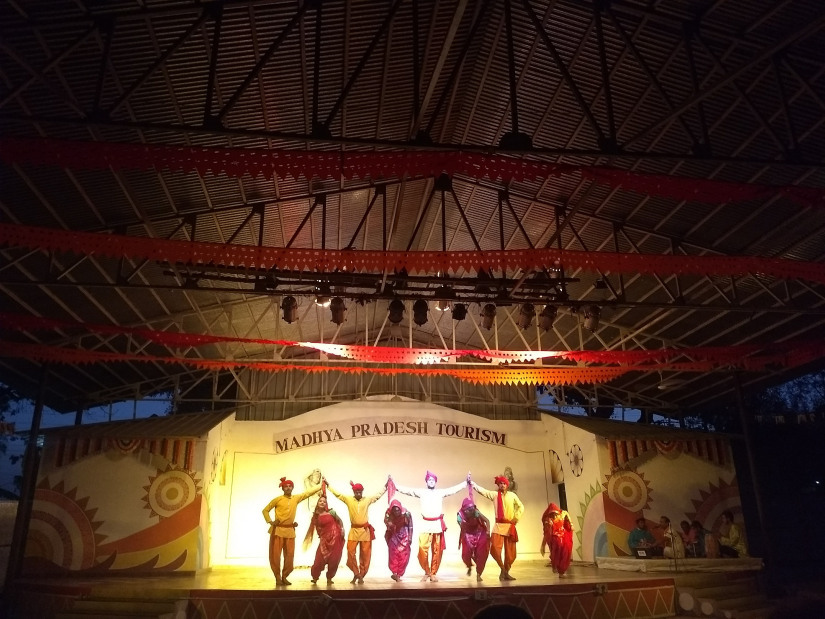 In the evening around 6:30PM, we went to see 'The Light and Dance show' maintained by the MP Government. It costed around '200Rs' but it was worth. You can see some folk dances. This also an encouragement to these people to keep their culture and tradition alive in this fast pacing dynamic world.
We came back to the hostel and it was also party mood. We danced and partied all night. Just imagine you started alone and now you are in the middle of crowd dancing, partying and hogging food together.
The other places to go around are : Panna National Park but you need to book it online before 5 PM which we missed. Actually a groupie required to make it affordable. There are some waterfalls also nearby so the best time to see them is in 'Monsoons'.
Overall it's a good weekend gateway from Delhi.
The post is originally written at : https://nehashrivastav.blog/2018/02/02/khajuraho-the-land-of-sculptures/