Duration : 3 Days & 3 Nights
Weekdays : Friday to Sunday
Weather : Very hot
Starting point : Indore
Transportation modes : Train, Auto
Approx per person cost for the trip : 6K
When I first moved to Madhya Pradesh, I had my doubts as I had always lived in metros, but after spending two years here I can say MP is the heart of India and traveling through it you get to see the unscathed history and nature of India. Among the many marvels here Khajuraho is the most coveted possession of MP.
Khajuraho needs no introduction to travel enthusiasts and hence it was on my bucket list too. Since it is famous in and outside India, timing has to be right to enjoy this beautiful city without burning a hole in your pocket and so I picked June as my month to explore this ancient historic city.
It might not sound like the best idea considering the heat, and due to extremely low tourists during that time even the airport remains shut down. But for us it turned out to be one of the most memorable trips. For people who love to get treated exclusively and like to travel in peace away from the crowd this is the perfect season for you.
We were a group of three girls and started from Indore on Friday night, we covered Khajuraho - Panna National Park - Pandav Caves - Sanchi on our 4 Nights 3 Days trip.
Day 0: We took a bus from Indore to Bhopal on friday night, we reached Bhopal at around 11 PM which was the closing time for the lake, yet we requested the security to let us take a walk at the lake which he agreed to allowing us to see the beautiful lake. We stayed the night at a friend's place and took an early morning train to Khajuraho.
Day 1: Train to Khajuraho was a chair car, having three seats together was a relief (had to ask TT for that and he was really helpful).The train was on time and we reached Khajuraho in the afternoon. The railway station at Khajuraho was spotless, clean and yeah hot too. Even though our train was full yet there were not many people at the station, till we were busy sinking in so much cleanliness the entire platform became empty and we were the only one's clicking pictures.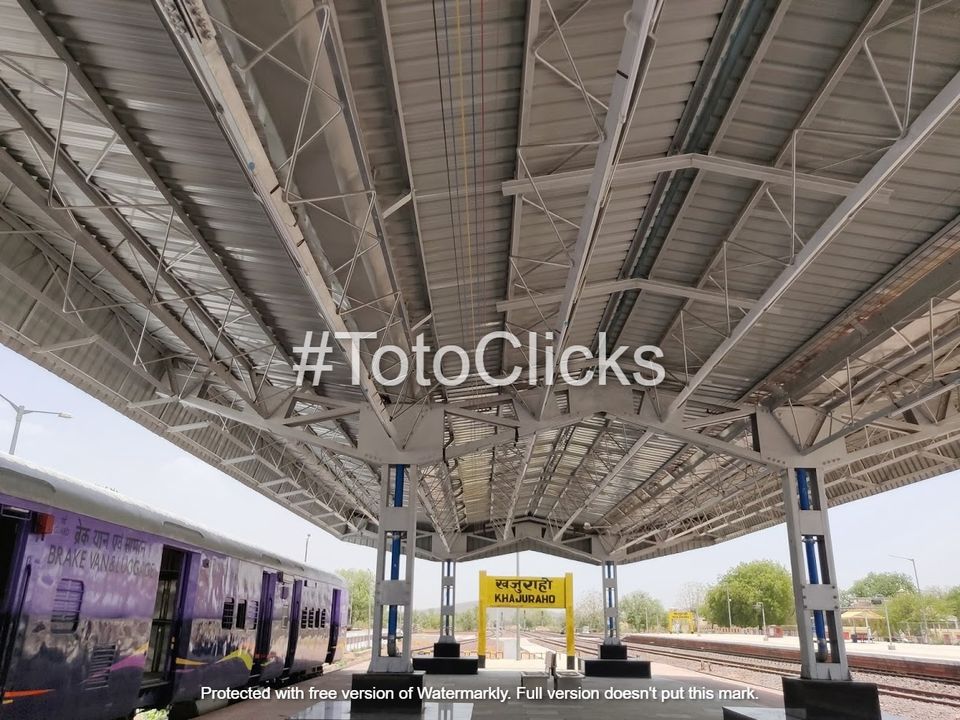 We had already made bookings in Syna Heritage and thus went outside to find a cab or auto that could drop us there. An Auto driver approached us and we took that. On our way he told us a lot of things about the place and offered us to show the temples for just INR 300. We took his number and checked into our beautiful hotel which was like a palace. Rooms were really big, the overall property was amazing and they had heritage cars in which they let us take pictures too.
P.S: The water in the taps was really hot due to weather and food at the hotel was decent. Try outside food joints as they are mouth-watering.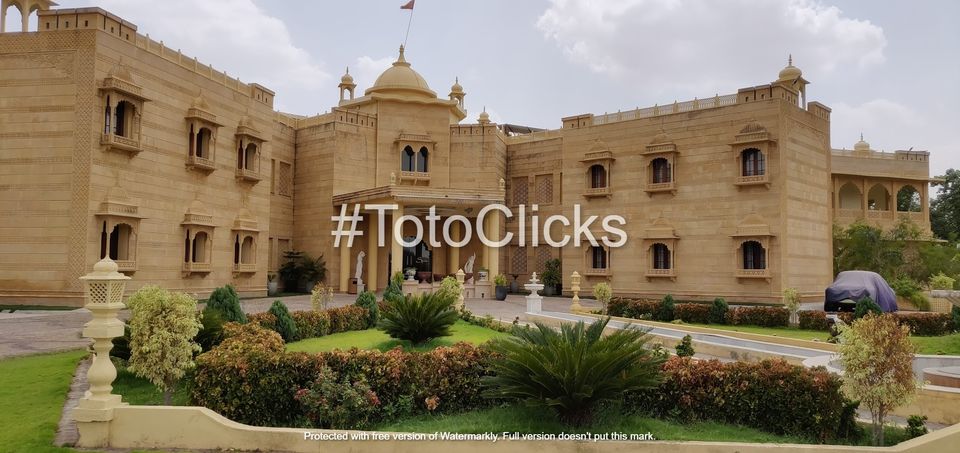 After quickly getting ready we planned on taking an AC cab but then we thought of taking the same auto as the guy looked genuine and he might not get many tourists as this was an off season. We left at around 3:00 PM after having lunch. If you have done some research you would know that Khajuraho has many groups of temples with Western Group being the most famous. He showed us one of each type and dropped us at Western Group at 4:30 PM. While entering the temple a guide approached us, since the rates were really economical (thanks to the off- season) we planned on hiring the guide. It turned out that he was a government authorized guide who is booked online by foreigners during the peak season. We were lucky to have him as in very little time that we had he showed us the main temples, explained the history behind them and told us in detail about each sculpture. It was an amazing informative session learning about our rich history. He told us that because of destruction in temples, prayers are not offered but there is only one Shiva temple that is outside the campus where daily evening aarti happens. We attended the evening aarti in Shiva temple and explored the market nearby. The market is small and with good bargaining skills you can get some really good deals. Our auto driver then took us to a good local restaurant where we had delicious sev tamatar. Post dinner, he dropped us back to the hotel. We did some photography and slept early as we had to leave early the next day for the Jungle Safari.
Recommendations: Don't avoid hiring a good well-informed guide, otherwise it will just be a monument.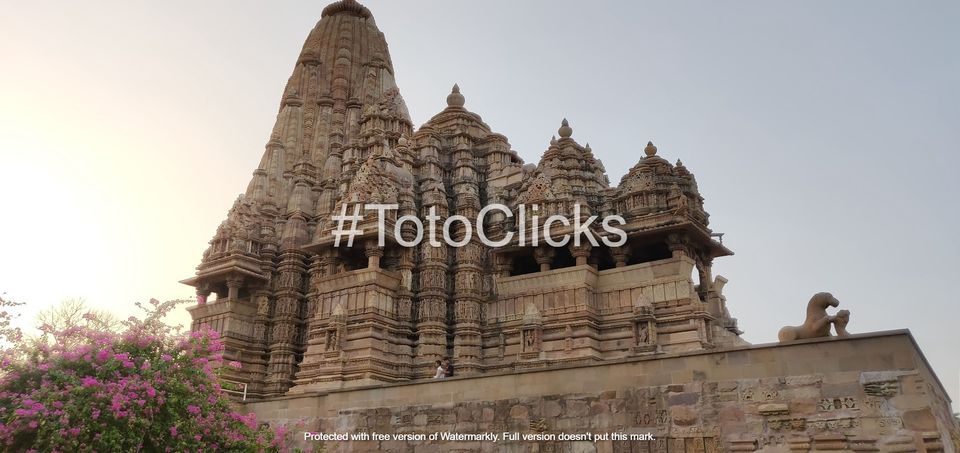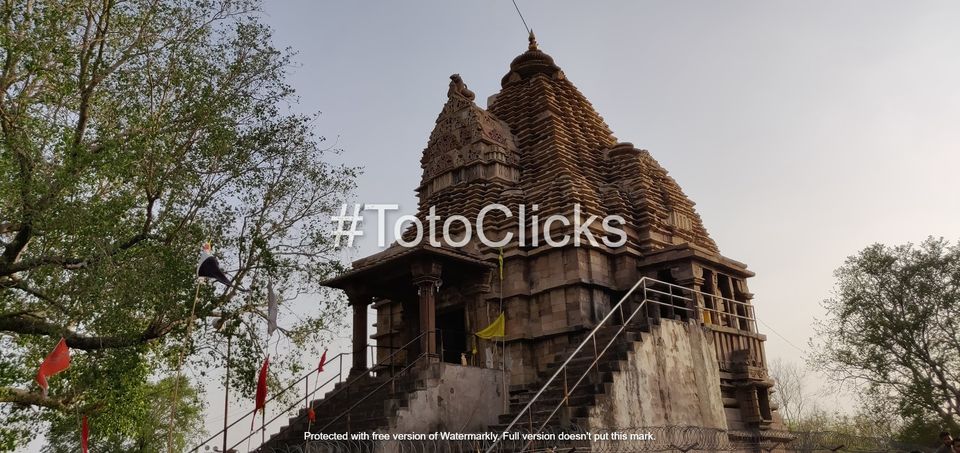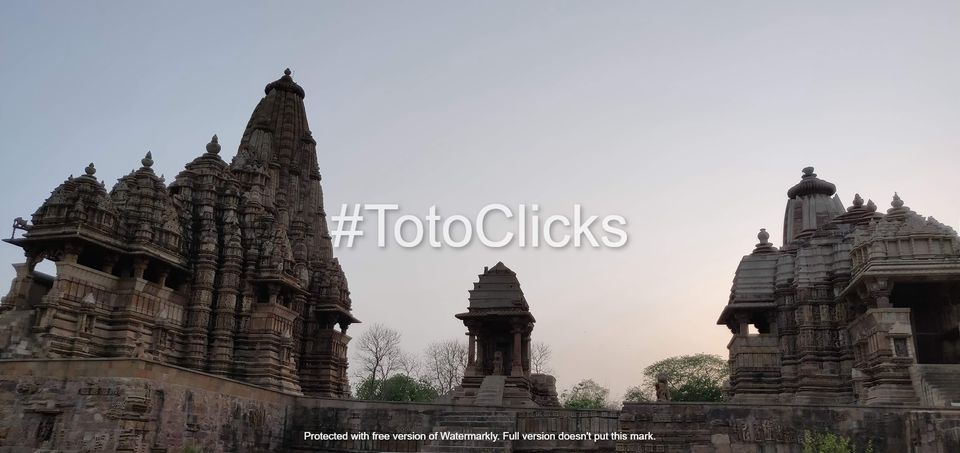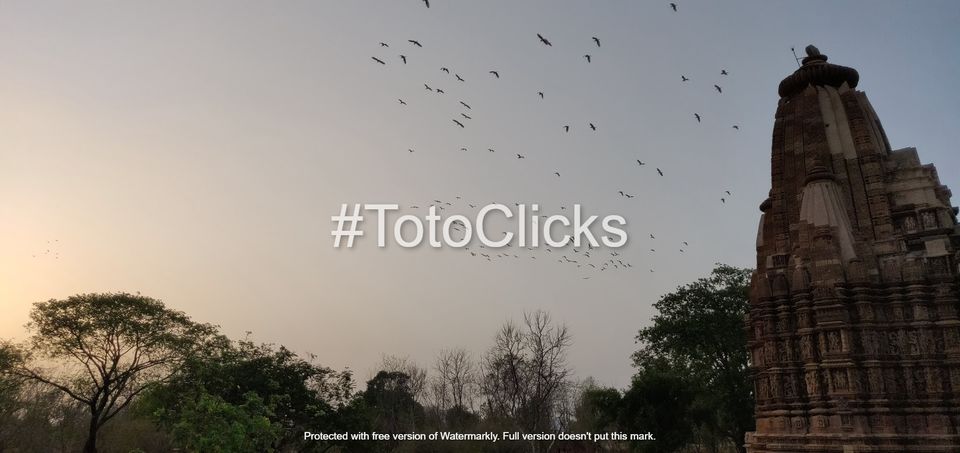 Day 2: We had booked a Jeep for Safari to Panna National park from a travel agent shop we found enroute to our hotel. He came to pick us up at the hotel early morning at 5 am. It was a cool, peaceful and an enchanting drive in the open Jeep. As part of the package a forest guide accompanied us. To our amazement he was really informed and showed us a variety of birds, trees and animals. The flora and fauna is similar to bandhavgarh with fewer tigers. We were able to spot a thirsty female leopard. Ken river passes through the national park which is very clean and serene, one can take a boat ride in it. Overall it was educational and adventurous. It took us around 4 hours to complete the safari.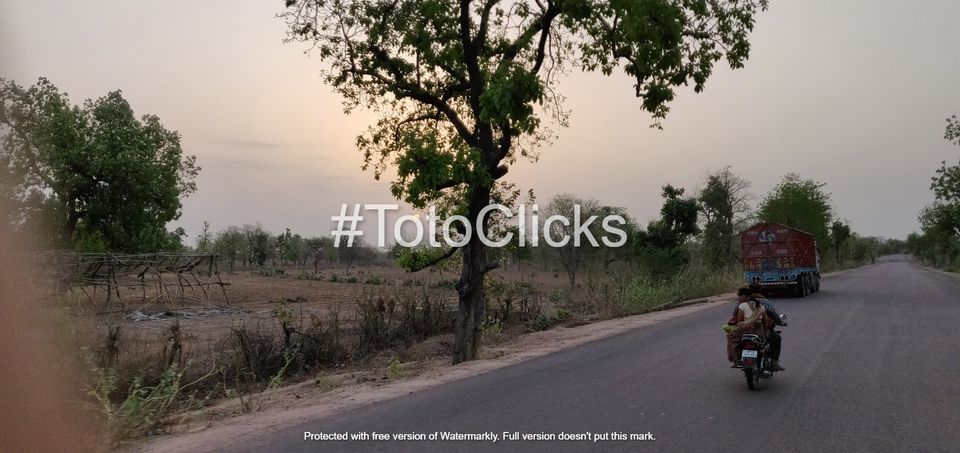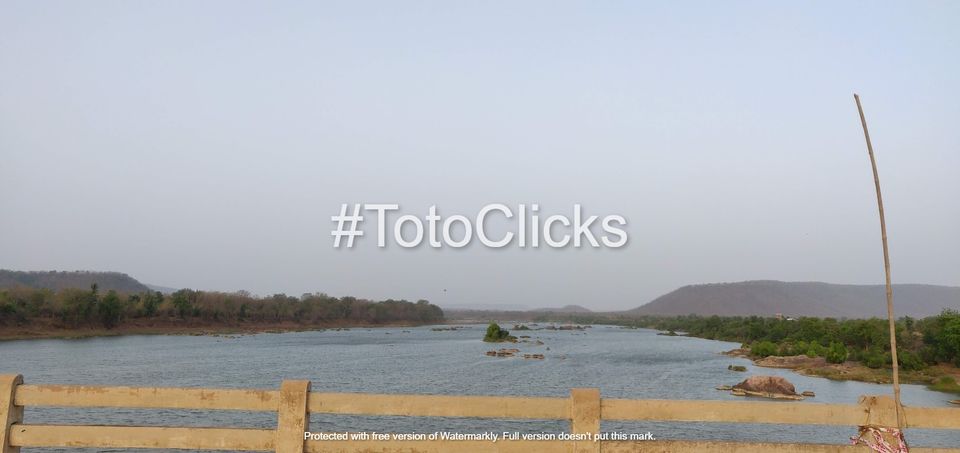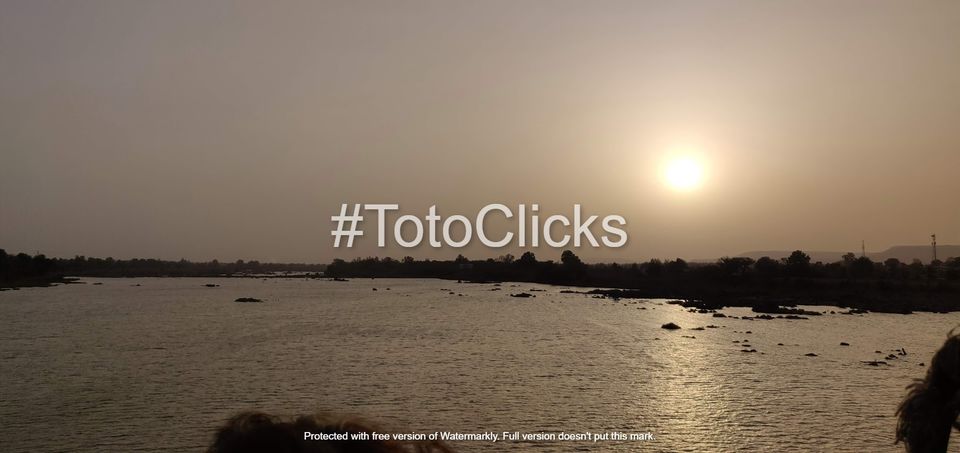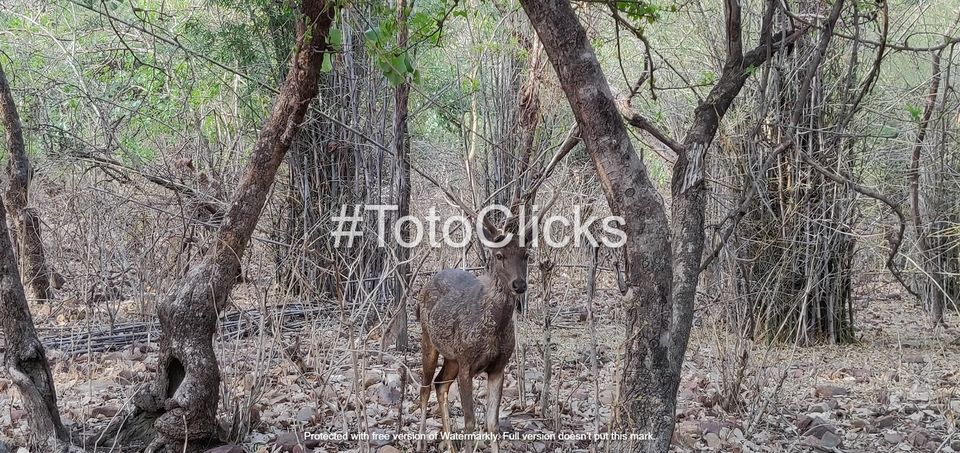 After the safari the Jeep took us to Pandav Caves. Here also we were benefited because of the off-season. The Jeep guy introduced us to a guide who showed us around for free. He told us how he cleared the government test and became a forest guide and now he has been promoted to Bandhavgarh National Park. The people in Khajuraho were really honest and genuine. He took us to a spot from where the heart shape of the lake is visible which is not accessible during peak season. He told us about Stalactites, Stalagmites, secrets of natural spring water and took our amazing pictures too. We couldn't have asked for more. The day went more than perfect for us. We reached back to the hotel at around 2 PM. Since we had our return train to Bhopal at 4:15 PM we left the hotel timely and went to the station. It was the same train with the same TT and he again helped us get three seats together. We reached Bhopal late at night and slept at our friend's place in peace after an amazing day.
P.S: The lake was very cool despite the heat of Khajuraho and it felt refreshing being there. Also, the water of spring is considered to increase harmony in relationships if sipped. Might be a myth but no harm trying.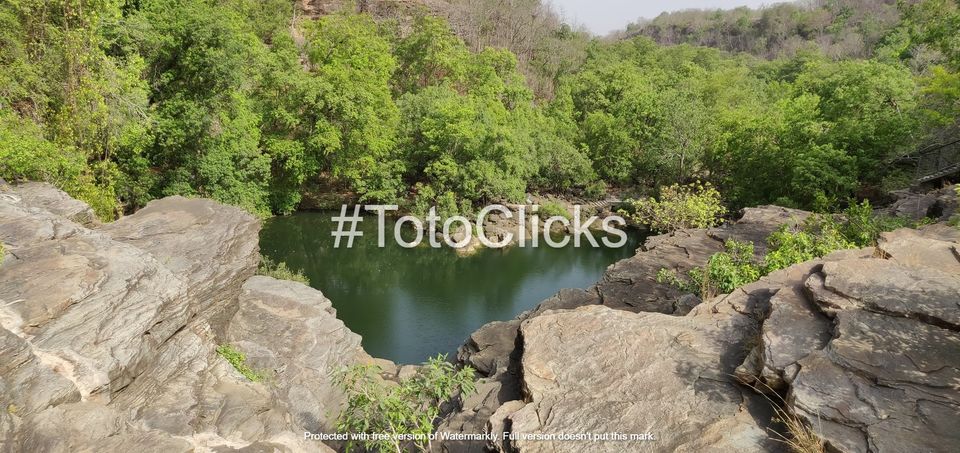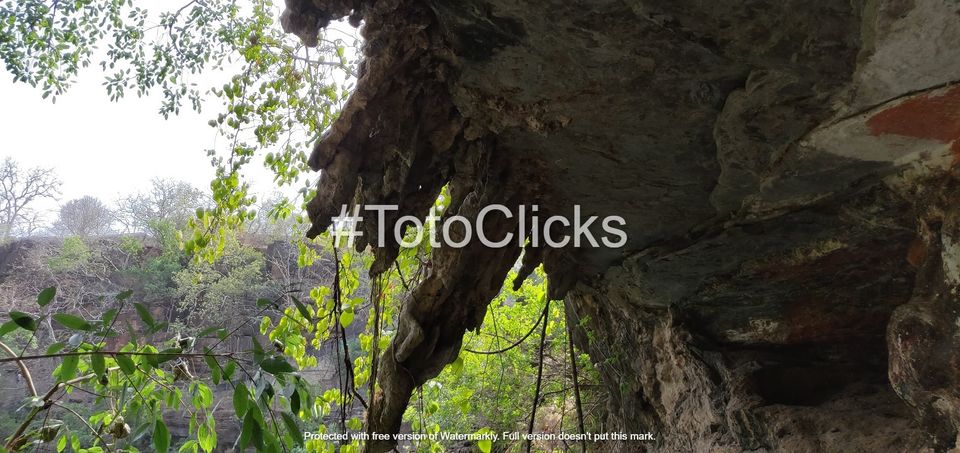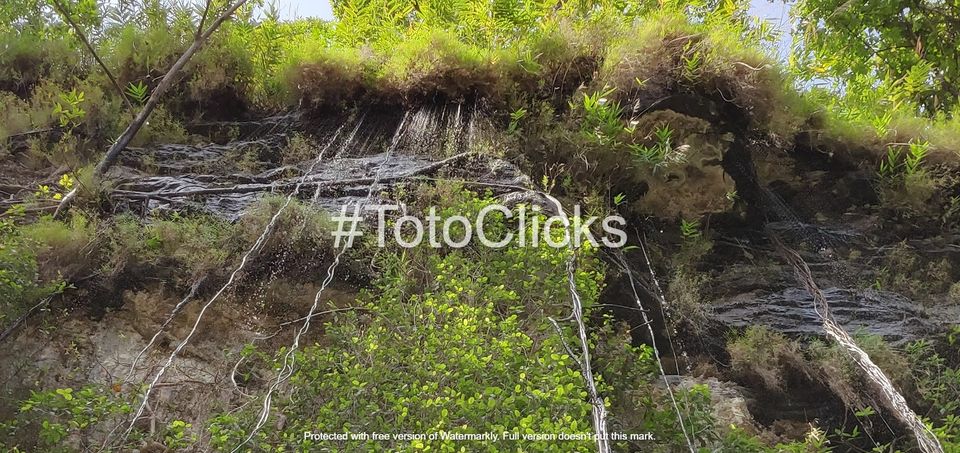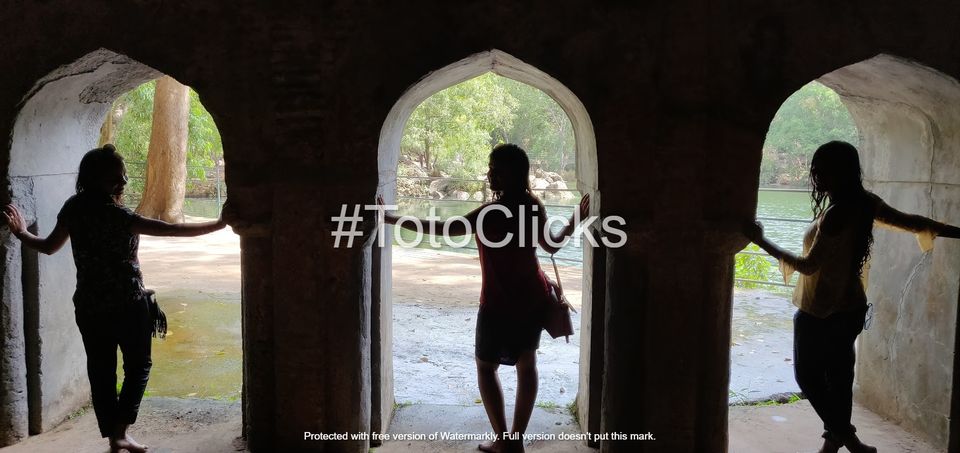 Day 3 : We had one more day with us and returning to Indore so soon doesn't feel right so we planned on visiting Sanchi. We booked an Ola cab till Sanchi. We crossed through the tropic of cancer on our way to Sanchi. Seeing the Stupas is a different experience altogether. If one has an interest in history, the place is a beautiful story for them. After having a good time there we left for Bhopal to catch our evening bus back to Indore.
All girls' trip to Khajuraho during peak summers might seem unconventional but for us it was a fun-filled royal trip at a low budget.

Suggestions:
-- If you have more time, you can plan for Orchha and Gwalior too, both the places are breathtaking.
-- If you visit during winters which is the peak season you can visit Raneh Waterfall which is locally referred to as the grand canyon of India.
-- Do take a guide at Khajuraho temple else the trip will not be worth it and carry a good camera.
Highlights :
-- The experience of exclusivity during the trip was my best moment. With fewer people and no queues it felt like a different era.
-- The rich flora and fauna of the national park was also a treat to know, which is only available in M.P.
-- Hospitality and genuineness of people introduced me to an India which is still untouched by commercialism.