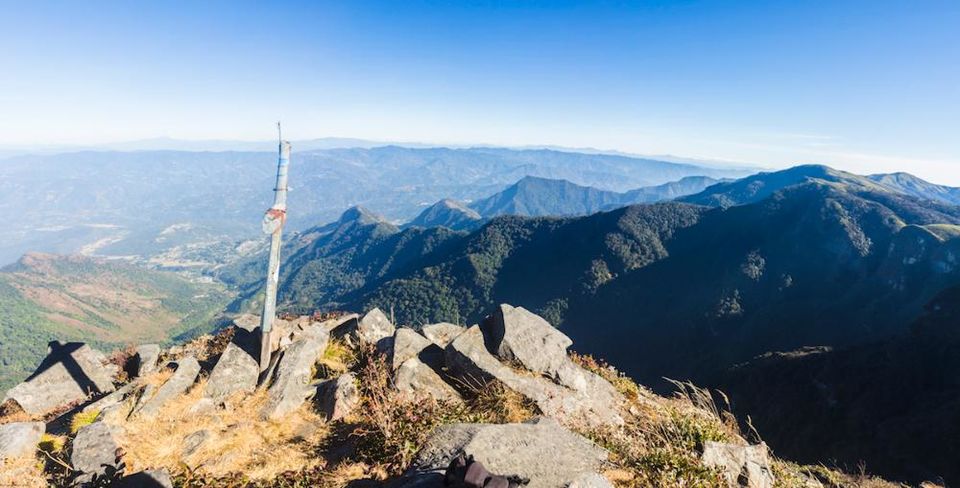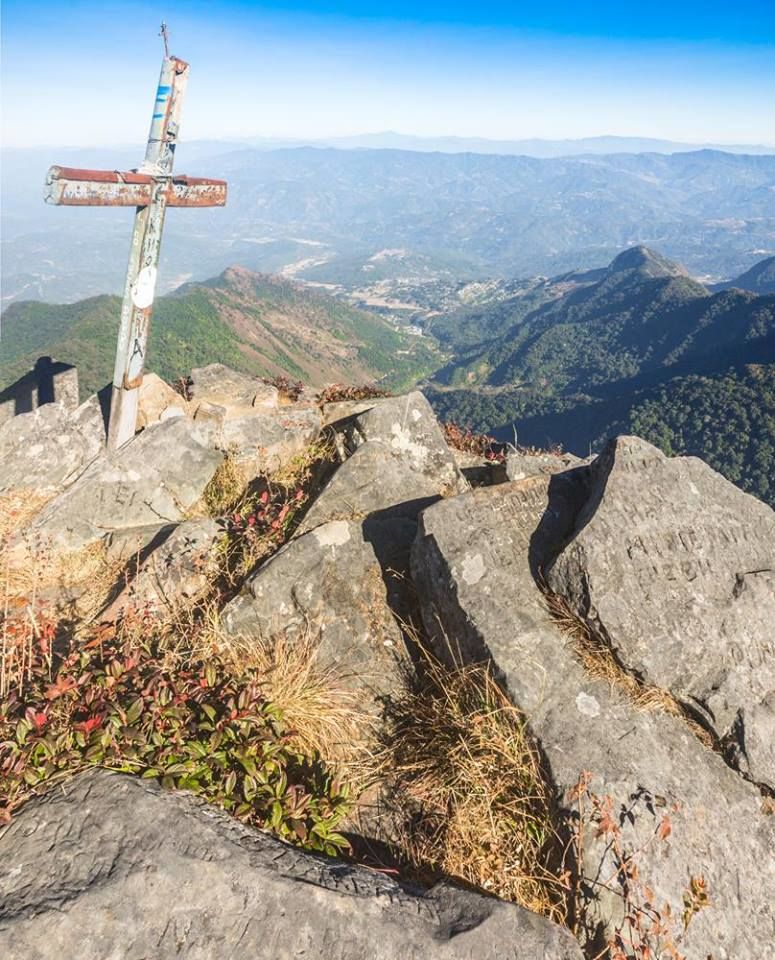 "We clung tenaciously to man-made handholds, our feet jammed into barely adequate footholds in the naked rock face.
A stiff, icy cold breeze blew away all our cobwebs, tossed our hair and billowed our loose clothing as we scaled these final few fathoms in a bid to reach Japfu peak, the second highest summit in Nagaland.
An occasional glance skyward served to remind us just how close we were to the summit. Soon the precarious ascent would be behind us and we would find ourselves standing atop this great mass of precipitous rock, on what felt, at that moment, like it must have been the roof of the world.
The prominent peak towers above the surrounding hills and lies at an elevation of 3,054 m above sea level, placing it more than 600 m higher than the majestic and popular Dzukou valley (2,438m) lying just behind it to the west and southwest.
Somewhere on the slopes of the mountain is the world's largest rhododendron tree measuring 30.79 metres in height and 2.41 metres in girth, which has been featured in the Guinness Book of World Records, 2007. "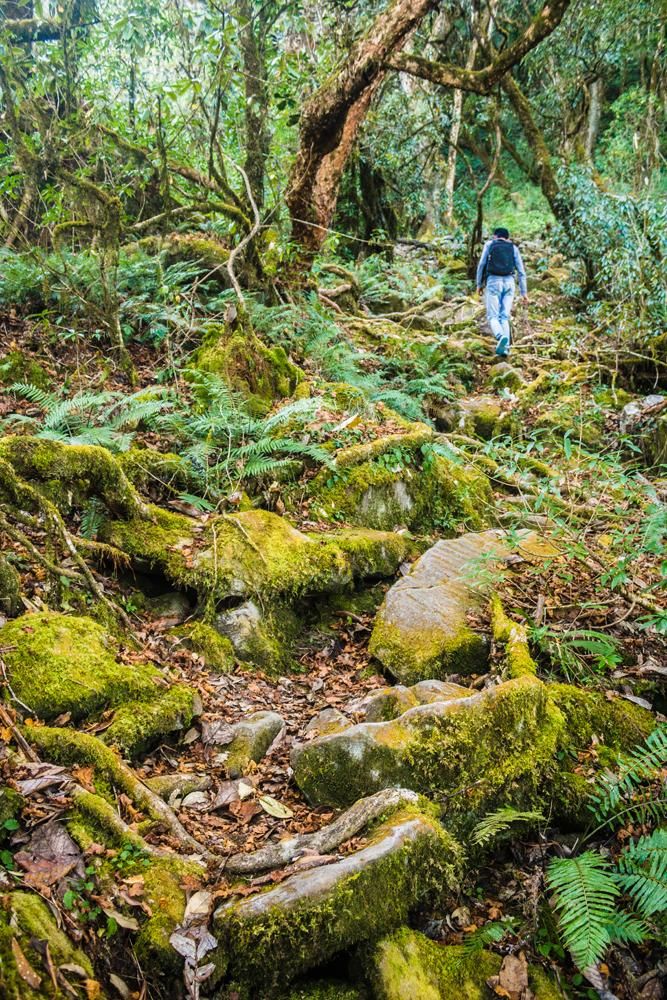 Hey lovely folks, we have just published our latest in-depth guide which will tell you everything you need to know to successfully conquer Japfu Peak (Second highest summit in Nagaland) without hiring a local hiking guide.
Head to www.twobirdsbreakingfree.com to read the entire article or here's the link to it http://www.twobirdsbreakingfree.com/summiting-japfu-peak-how-to-climb-nagalands-second-highest-mountain-without-a-guide.html (copy & paste the url)

If you happen to be sojourning in Kohima (Nagaland's largest hill station) for a few nights or attending the globally renowned Hornbill Festival (Dec 1st – Dec 10th), you will find yourself in a good position to tackle the iconic Japfu Peak (3,048 m), which is the second highest summit in Nagaland after Mount Saramati (3,826 m).
Before climbing the mountain we undertook some online research and discovered that there was a serious paucity of information on how to actually climb the peak, the location of the trailhead, the distances involved and so forth.
None of the locals or Indian travellers that we spoke to at the Hornbill Festival had a clue how to go about it either.
The purpose of this online guide is to provide you with all the facts and figures regarding Japfu peak so that you are in a good position to decide whether to hire a local guide or attempt the climb independently.
Happy reading! Please share the article with your friends if you find it useful and leave us your feedback or questions if any.