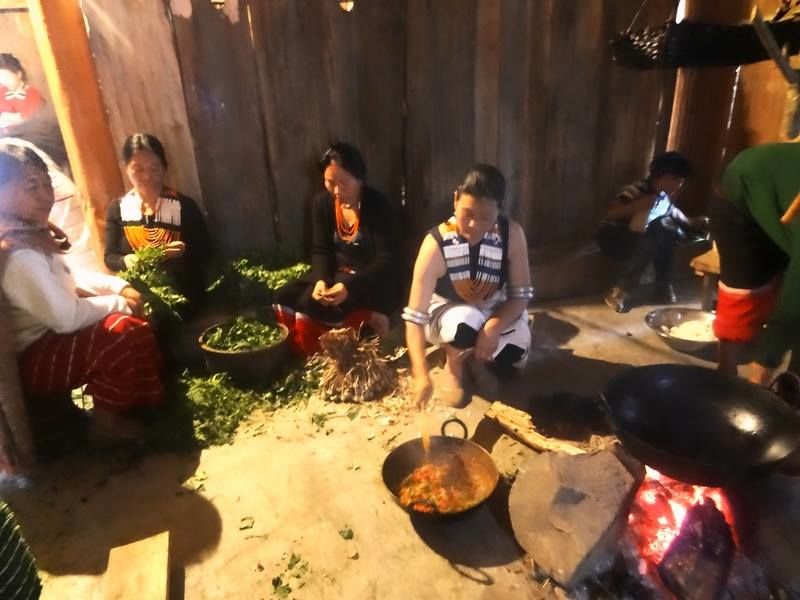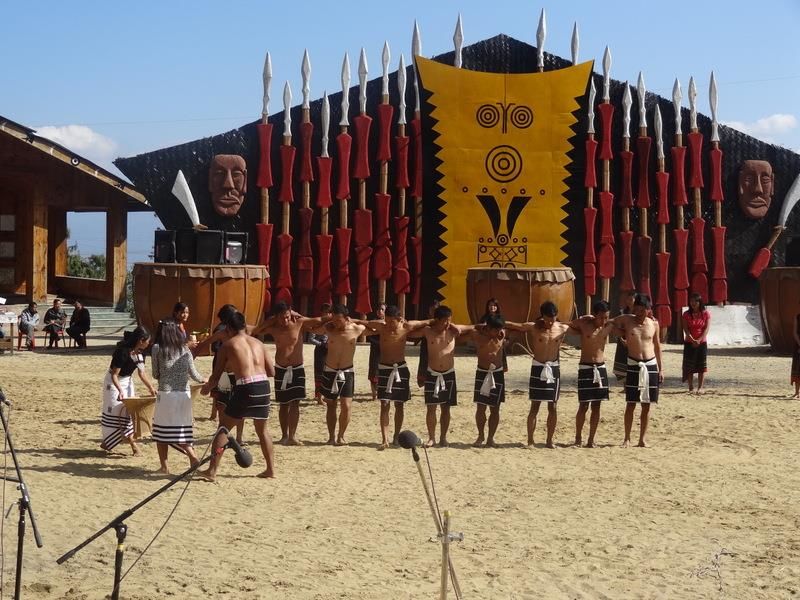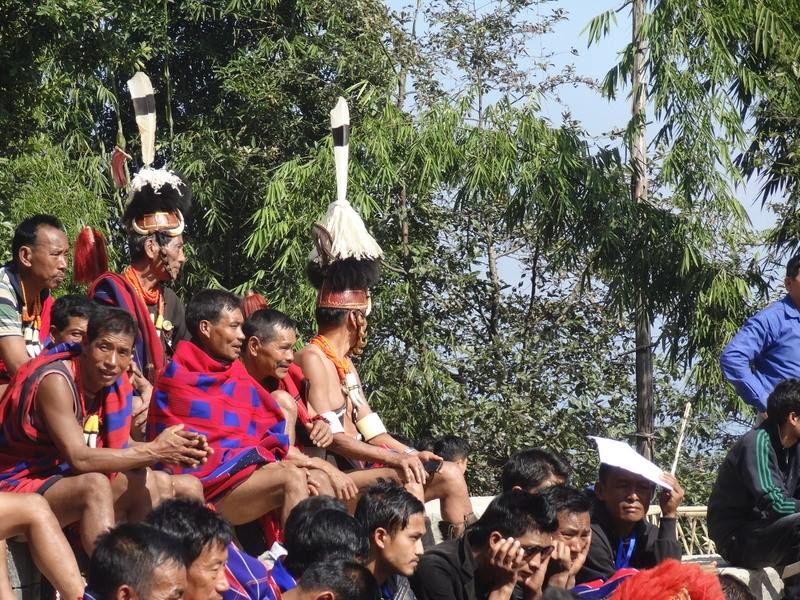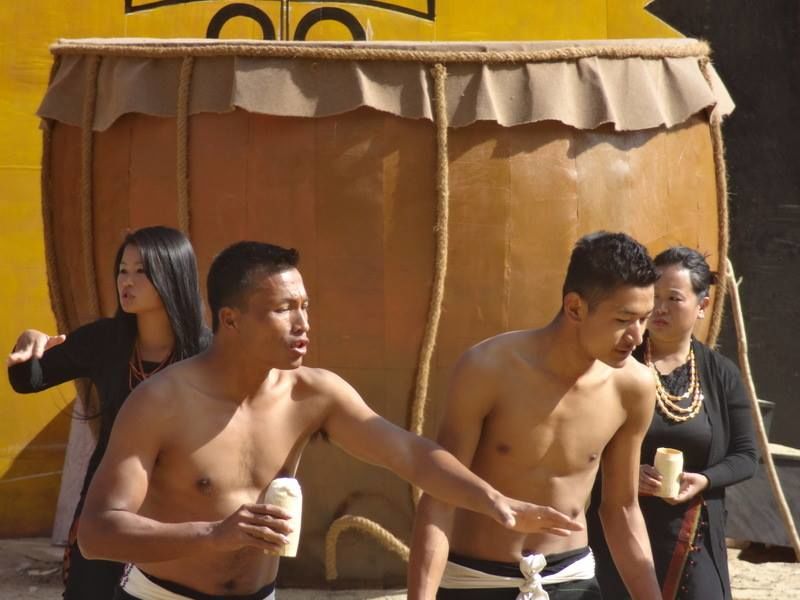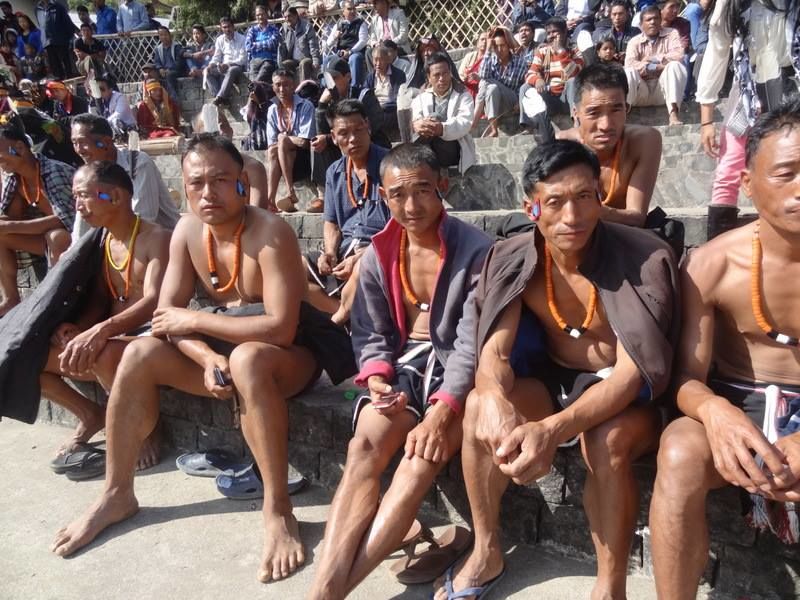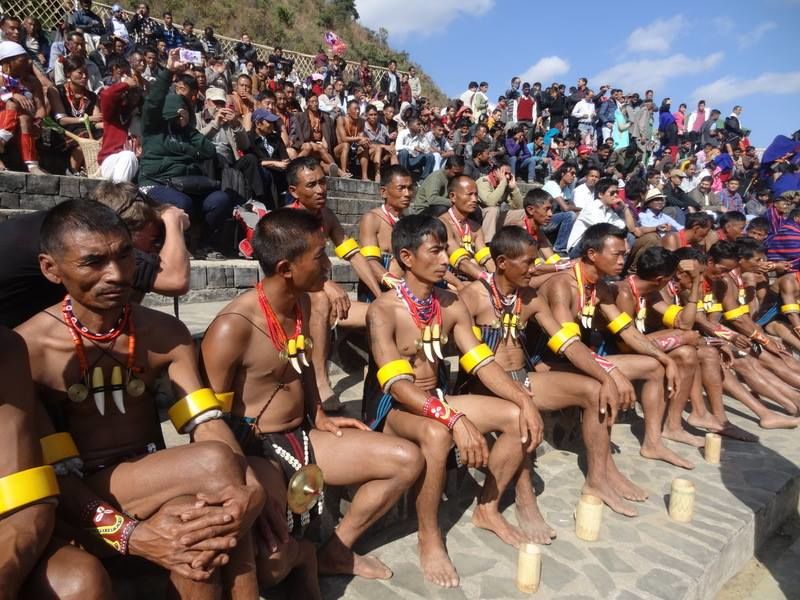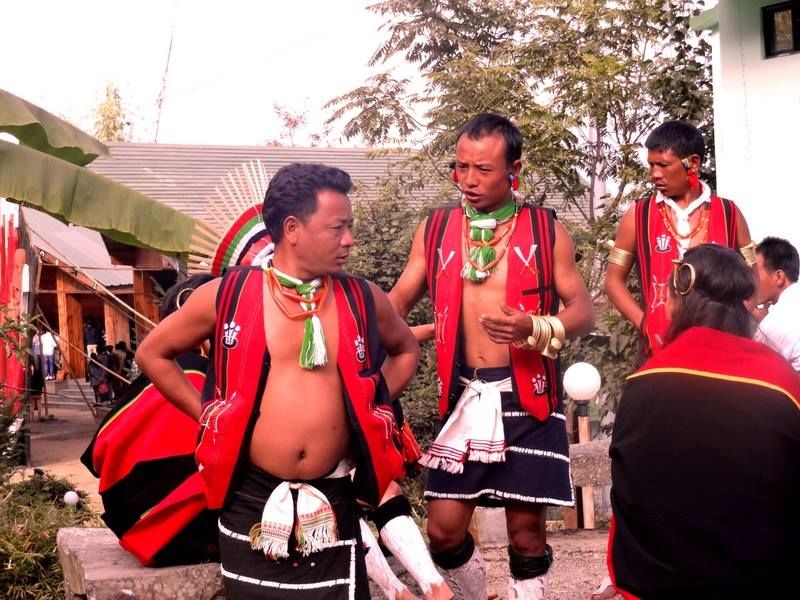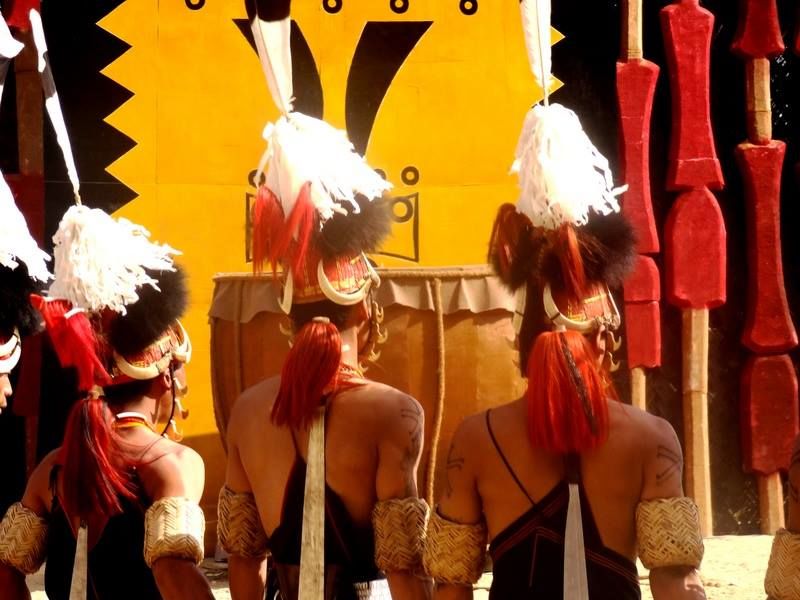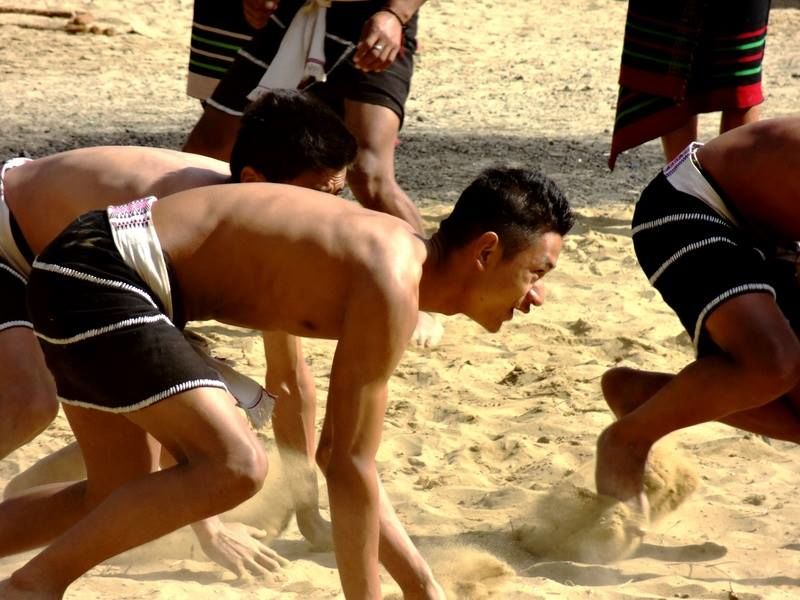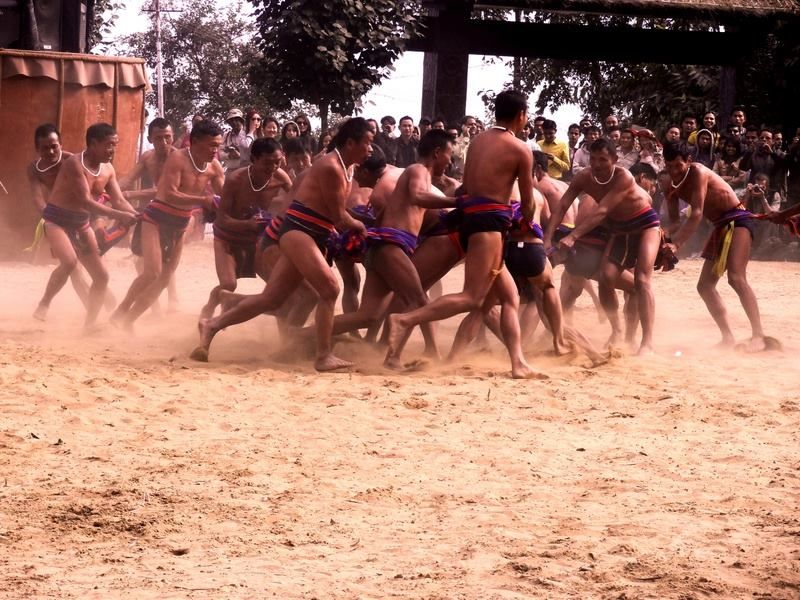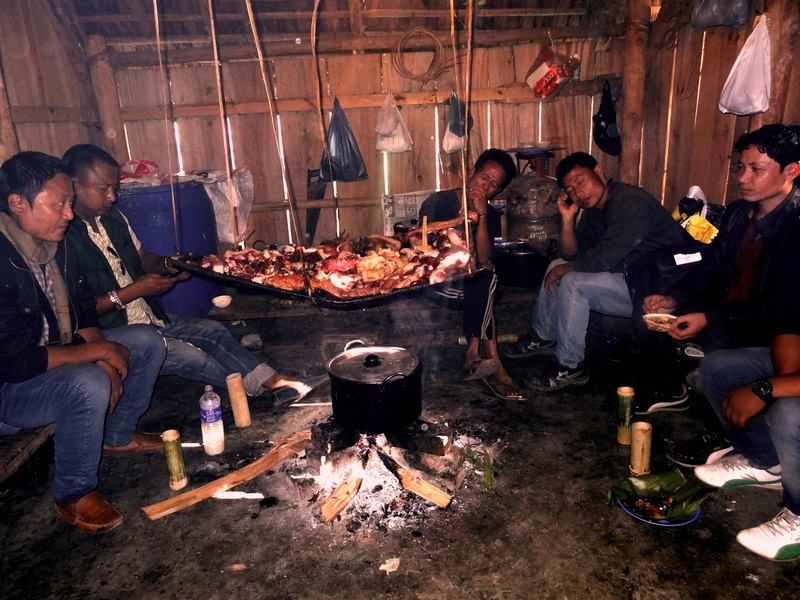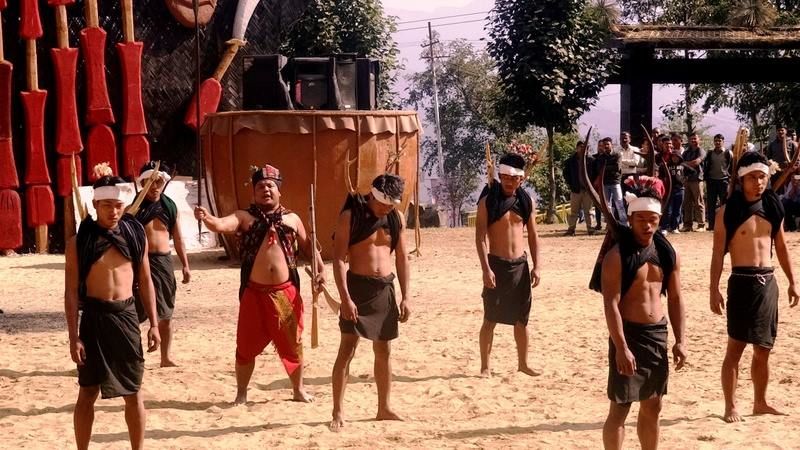 If you love to explore new places, the world famous Hornbill Festival in Nagaland is the perfect chance.
Experience the grandeur of the Hornbill Festival:
There are 16 main tribes and many sub-tribes in Nagaland. Each tribe has their own way of expressing their lifestyle through tradition and culture. Performing arts is an integral part of Naga culture. During the Hornbill festival all the different tribes come together to showcase their culture.Each tribal community wears their own style of colorful attire which distinguishes them from the others.The week long festival which is named after the hornbill, the globally respected bird which features in the folklore of most of the state''s tribes. It is seen as an opportunity to unite all the tribes of Nagaland in enjoying the colourful performances, crafts, sports, food fairs, games and religious ceremonies.
Traditional arts include paintings, wood carvings, and sculptures. Festival highlights include the traditional Naga ''Morungs'' Exhibition, sale of arts and crafts, food stalls, herbal medicine stalls, flower shows, singing, dancing, fashion and beauty shows, and indigenous games such as archery and Naga wrestling.
LONG ITINERARY:
Dec 6th: Pick up fro Guwahati Airport and drive to Kohima
Pick up from Guwahati. Drive to Kohima (7 hours) and check in to homestay in Kohima, Dinner and leisure at the Homestay

Dec 7th: Cultural Programs at the festival venue and attend the Rock Concert in Kohima
After breakfast we plan visit the festival venue for cultural programe,check out the different tribal morungs and you can try out exotic Naga cuisine for lunch. In the evening we attend the Hornbill Rock concert.

Dec 8th: Visit Kohima War Cemetary, local Market and Kigwema village
In the morning we visit the famous war cemetery portraying the events of World War-II and finally visit the local market, Post lunch we plan to visit Kigwema village. The day would be concluded by coming back to the guest house for dinner and leisure time.

Dec 9th: Day trip to Khonoma Village and Night Bazar in Kohima
After breakfast we plan to make a trip to Khonoma village on the western part of Kohima with packed lunch or picnic lunch. You can try rice beer in the village. We plan to get back to Kohima by late afternoon. Evening we visit the night bazaar in Kohima.

Dec 10th: Closing ceremon of the Hornbill festival
After breakfast we plan to enjoy the last day of the Hornbill Festival. There will be various cultural programs and closing ceremony of the Horbill Festival.

Dec 11th: Drive from Kohima to Kaziranga ( 7 hours approx)
After breakfast we depart for Kaziranga. (7 hours apprx). Check in to the hotel. Rest of the day for leisure and explore the surrounding

Dec 12th: Elephant and Jeep Safari at Kaziranga
Early morning Elephant safari at 5: 30 am. Post lunch Jeep safari at 13:30. Rest of the day for leisure

Dec 13th: Depart for the Airport
Depart for Guwahati Airport.


OTHER INFORMATION:
Accomodation : Homestay/ guest house in Kohima on CP basis ( Bed and Breakfast)
Kaziranga:Wild Grass Resort or simlar in Kaziranga( Bed and Breakfast)
Cost Includes:
· Transportation for 8 days from Guwahati Airport
· Accommodation in Kohima for 5 nights including breakfast
· Tour guide throughout the Journey
· Accommodation in Kaziranga for 2 nights
· Elephant Safari in Kaziranga National Park
· 1 Jeep Safaru in Kaziranga National Park
Cost Excludes:
· Domestic Air Fare, Trains, Buses other than that mentioned.
· Cost of any trance Fees at the locations e.g. Temples, National Parks, Forts, Palaces, Heritage Properties, Monuments, Museums, Zoo etc.
· Porterage, laundry, dry cleaning, telephone calls, fax, internet charges, tips, drinks or any other expenses of personal nature such as room services, etc.
· Meals not mentioned in the section 'cost includes' ( only breakfast included)