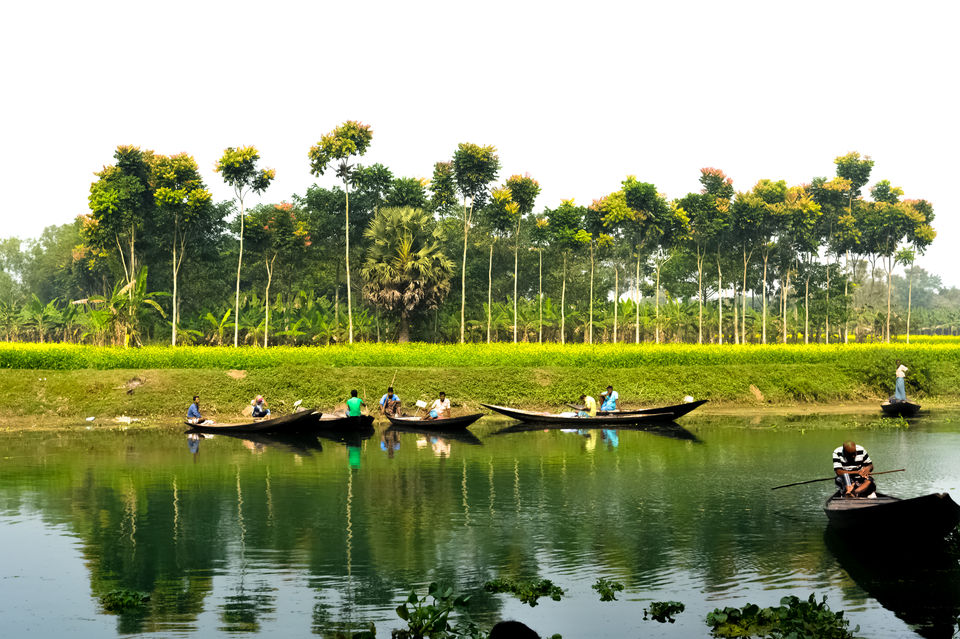 Do you want to get lost amidst nature, wish to feel the love of nature or paint your thoughts in the green canvass of nature ? Then Bibhutibhushan Wild Life Sanctuary (Parmadan Forest) is an ideal place for you this weekend.  The beautiful Ichamati River flows through this vast sanctuary in North 24-Parganas. The Parmadan Forest is a safe heaven for a healthy population of nearly hundreds of deer. 
This Christmas, we chose this place for picnic. The chirps of melodious birds will steal your heart and you can ask nature in complete wonder "how did you become so beautiful ". The marvellous greenery of the forest will definitely bring your youth back and so get ready to challenge your age. Insert the earphone and in a very low volume listen to the sweet melody of the music. Your mind and body will definitely wave in its rhythm after seeing the panoramic beauty of nature, which is a feast for the eyes.
Apart from strolling in the forest and watching the Langurs fooling around, you can visit the local villages and enjoy a boat ride down Ichamati River. Parmadan forest is also home to numerous birds and trees.
 You can visit Naldungri located nearby and visit Chuatiya – the border village between India and Bangladesh just an hour's journey from Parmadan.
You can explore the forest, watch the deer, Langur and birds or enjoy a picnic on the banks of the Ichhamati River.
How to reach : You need to travel to Ranaghat from Kolkata by train and then avail the option of bus to reach Naldungri. If you are traveling by car, you need to drive along Highway No. 34 to reach Naldungri via Duttafulia. From Naldungri, you can reach Parmadan Forest either by walking or by availing a van rickshaw.
Best time to visit t: The forest can be visited throughout the year but it is better to avoid the forest during the rainy season. The winters bring some birds to the forest.
Lodging & dining facilities at Parmadan Forest: A guest house is located in the forest, on the banks of the Ichhamati River. It offers affordable accommodation options to the visitors.The guest house usually provides dining facilities to its guests. You can also get local roadside eating houses at Parmadan Forest.