Kolkata, located on the bank of river Hooghly, has many tourist spots in its vicinity for a day trip or two. These places, along with the sheer joy of a long drive, also offers a great experience along the banks of a river or sea, depending upon the location. Below I have listed 5 places I've been to over some weekends or for a day trip. A good reason to take a break from work and enjoy being on the road!

The first three places listed on this list are within 100kms from Kolkata, and hence I would suggest these are best for a budget day-trip. But if you want to spend more and stay over the night, you can do that too.

1. Kolaghat (approx. 75kms from Kolkata)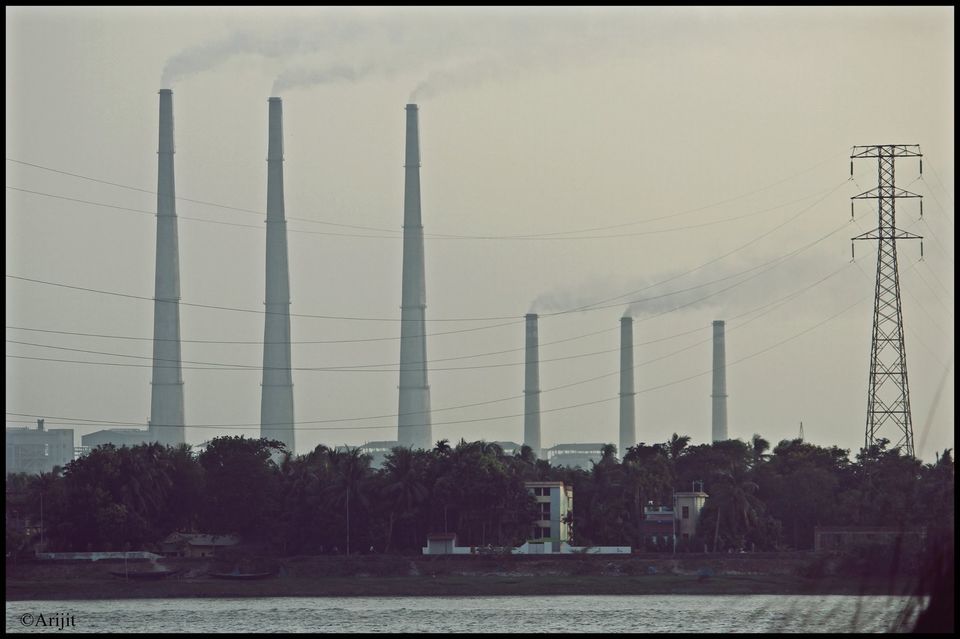 Kolaghat, 75kms from Kolkata, is situated on the banks of the Rupnarayan River in the Midnapore East district of West Bengal.
The riverside is a popular picnic spot, often crowded with people, particularly during the Christmas and New Year holidays. The town is notable for its Hilsa fish and the flower market, which is one of the biggest in the state.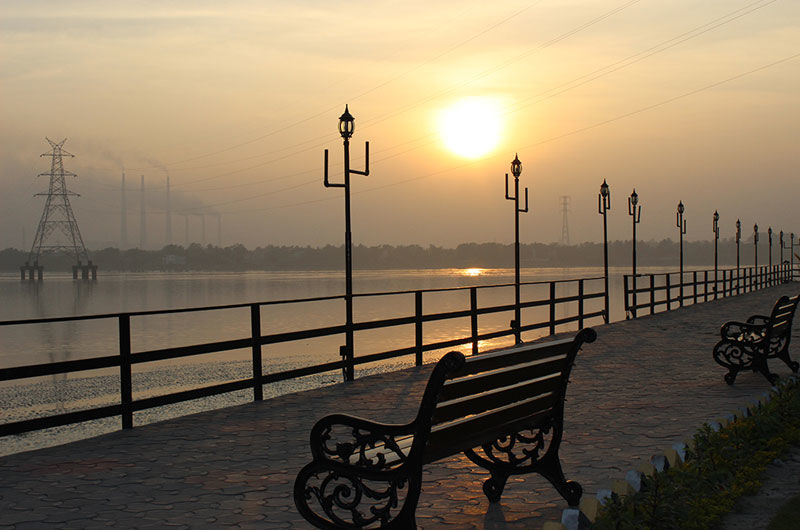 Main attraction: The river banks of Rupnarayan
Best time to visit: October-February
Places to stay/eat: Hotel Sonar Bangla, Sher-e-Punjab Dhaba

2. Raichak (approx. 55kms from Kolkata)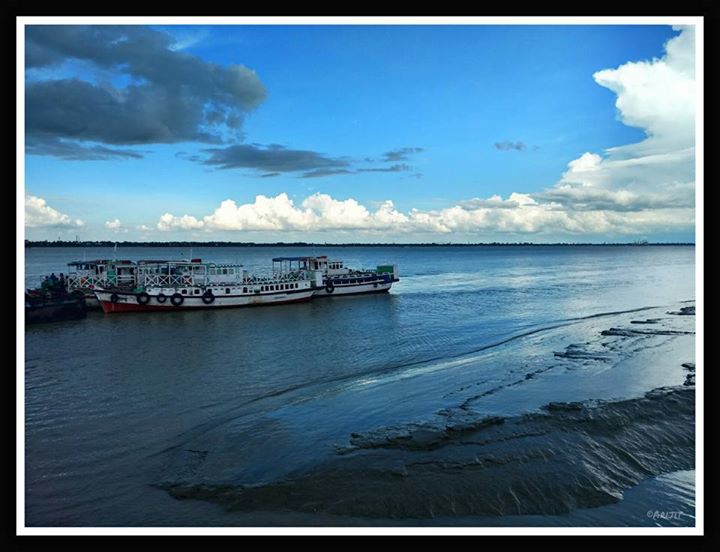 Raichak is a small town in Diamond Harbour, 55kms from Kolkata.

It had a fort, which gradually fell into ruins and was converted to a lively 5-star hotel, Raichak on Ganges, formerly Radisson Fort. For more adventures, one can go to the Raichak jetty or the nearby Nurpur jetty and take a ferry across the river to go to Kukrahati in East Midnapore district or Gadiara in Howrah district.
The jetty ride is around 30mins for just Rs 10 and you'll surely love it specially because of the cool breeze. If you want to spend lavishly, stay a day or two at the hotel and take their River Cruise which offers the same experience but will dig deep in your pockets!


Main attraction: The river banks of Hooghly
Best time to visit: All throughout the year (Avoid hot summer days)

Places to stay: Raichak on Ganges, The Ffort, Hotel Sea Bird Intl.

Places to eat: Sonatori or Reflections at the Ffort. You won't find any other restaurants there. Carry food from Kolkata or Amtala (nearby town on the way) if you want to go for a budget day trip.
3. Taki (approx. 80kms from Kolkata)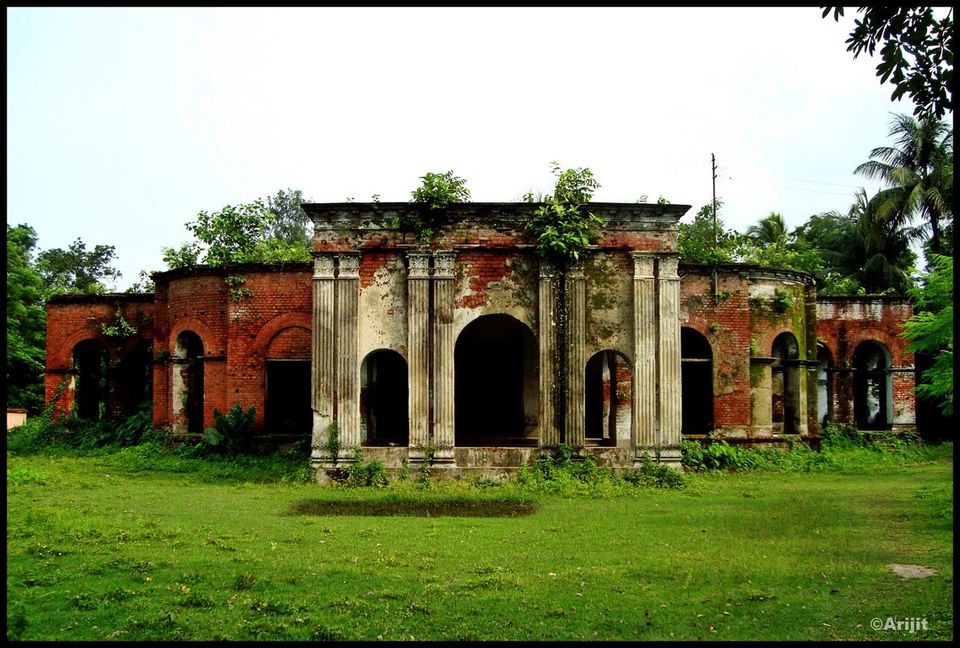 Taki is an amazing tourist spot near Kolkata, located ony 80kms away. The town is located on the banks of Ichamati river, with Bangladesh being on its other side.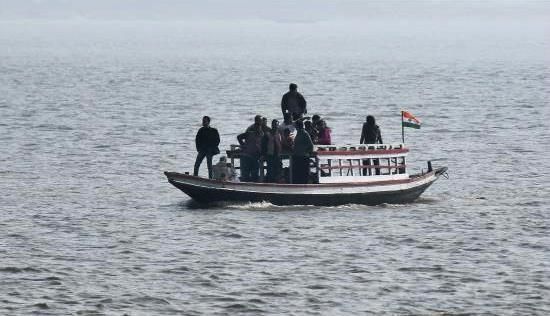 The Taki municipality has built a mini Sunderbans consisting of the trees - Sundari, Golpata etc which are a rarity and can be widely seen in coastal Sunderbans of West Bengal only. There is 129 acre Machranga island which you can visit by taking the ferry service from the ferry ghat. For 100 bucks or so, take a van ride where they show you the places at Taki which are of historical importance and the river banks.

Main attraction: The river banks of Ichamati, Ruins of the palaces

Best time to visit: All throughout the year (Avoid hot summer days)
Places to stay: Taki Guest House, Taki Tourist Bungalow

Places to eat: Try the local cuisine there, the wide range of fishes from Ichamati river at a cheap price.

Tip: I avoided staying at any of the above 3 places. I did day-trips starting early at morning and returned by night on Saturday and slept the whole day on Sunday, spending less than 2000 bucks on each trip, including everything.
The next two trips are where I would suggest staying over the night, rather than a day-trip. These are over 100kms from Kolkata, hence it's really tiring to drive such long distance on the same day.

4. Tajpur (approx. 175kms from Kolkata)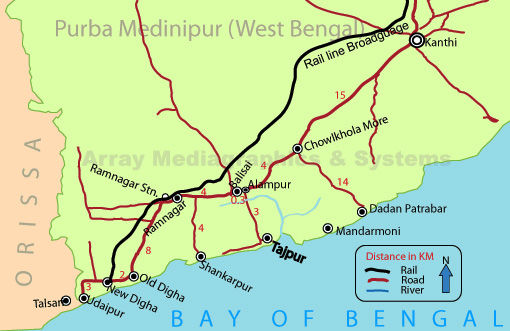 Tajpur located in Purba Medinipur on the shore of Bay of Bengal is set between Mandarmani and Shankarpur and about 175 km from Kolkata. It has around 1400 acres of land dedicated to Pisciculture. There are a number of bheris or fish-ponds in the area. The beach is clean and home to numerous red crabs.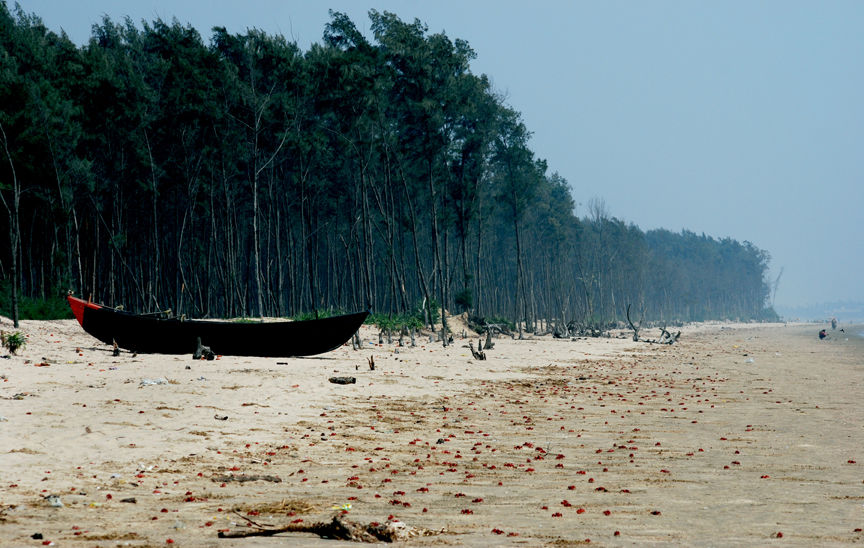 Surrounded with patches of forests this sea shore destination truly offers great visual pleasure. The sea beach of Tajpur has an unusual shape – unlike the most sorted crescent shape Tajpur has an inverted Crescent shape of the beach, which gives an unusual panoramic view of the sea. Tajpur is still the most unexploited virgin sea-beach around Kolkata. The beach is infested with infinite number of red crabs which play hide and seek in the sand. Their presence makes the beach look crimson. There are fishermen's villages in the vicinity, where one can observe the mundane life of fisherman. Just 1 km away is a lagoon with pleasant surroundings.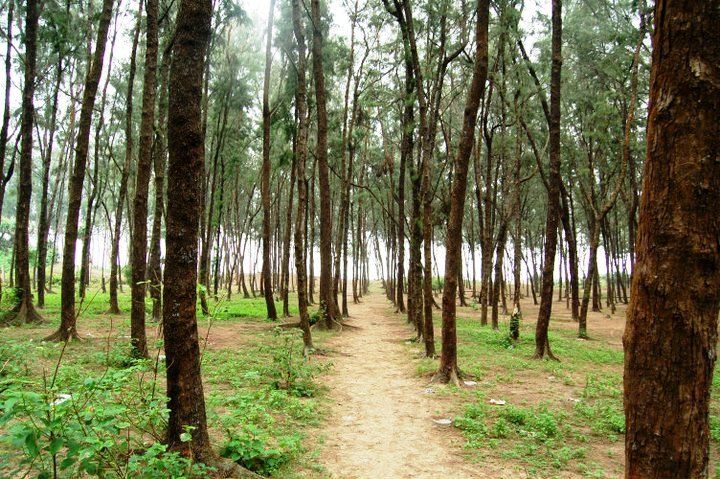 Main attraction: The virgin beach, populated with red-crabs, the whispering casurina groves and the rolling sea.
Best time to visit: October-April
Places to stay: Tajpur Retreat, Tajpur Nature Camp
Places to eat: Try the wide range of sea foods.
5. Bakkhali (approx. 145kms from Kolkata)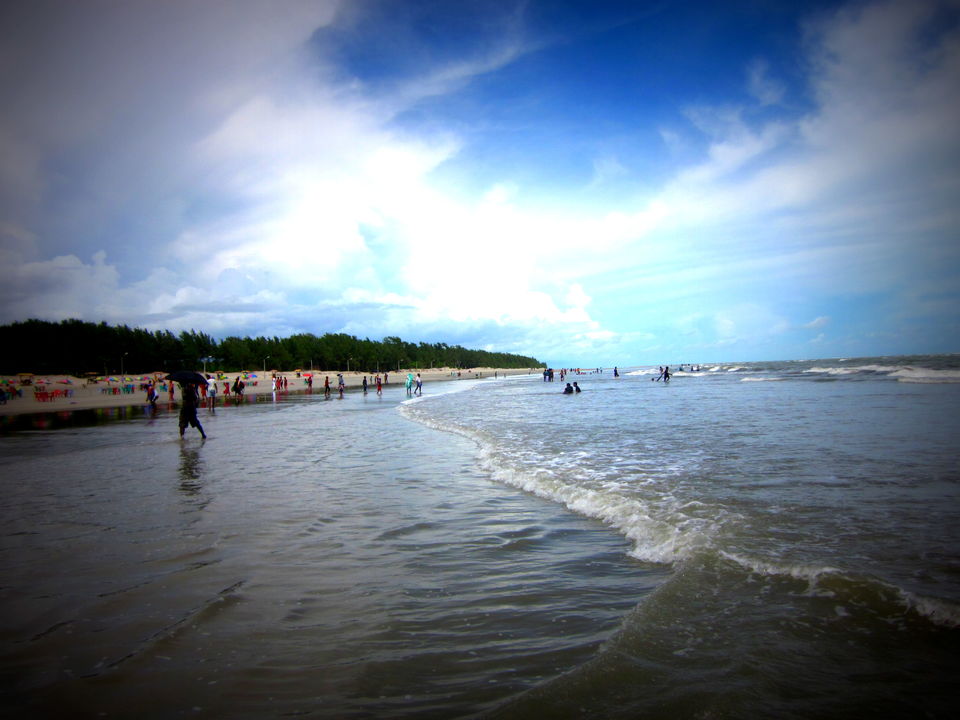 Bakkhali is seaside resort in Namkhana (community development block) in Kakdwip around 145kms from Kolkata. It is located on one of the many deltaic islands spread across southern Bengal. Most of the islands are part of the Sunderbans forests. Some of these are joined together with bridges over narrow creeks.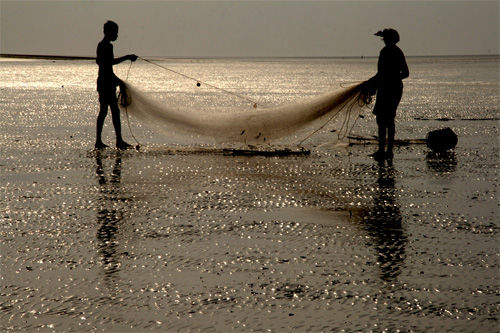 Main attraction: Henry's Island, the BEACH!

Best time to visit: October-April; Ferry for cars/buses remains closed between 9–17 January each year due to annual fair at Sagar Island.
Places to stay: Hotel ICON Heritage, Hotel Sea View

Places to eat: Try the wide range of sea foods.
I've skipped adding the popular locations of Digha and Mandarmoni because these are too mainstream now.

Frequent searches leading to this page:-
one day trip near kolkata in summer, kolaghat tourist spot, places to visit in kolaghat, things to do in kolaghat