So all in all my plan was pretty straightforward. I would start from New Delhi and fly down to Bali by Thai Airways. After spending 7 days at Bali, I would take a flight to Kuala Lumpar. In Kuala Lumpar I will spend a day and a half and fly back home. I had booked 3 separate flights for each sector out of which only Thai airway's tickets were refundable.
But future is unpredictable. This was most certainly proved when my well planned trip to Bali was tampered by a blazing volcano from Mt.Rinjani 3726mdpl, Lombok - Indonesia. The ashes from the volcano, blew all over my itinerary and the brunt that came along was knee deep.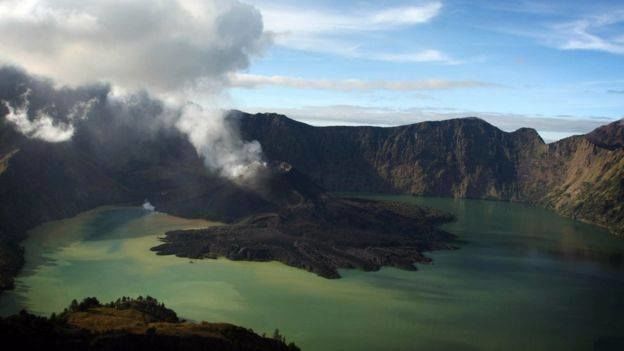 3 days prior to my travel, the volcano erupted, leaving all the flights cancelled and thousands of passengers stranded at the Bali Airport. I remained hopeful but Bali's condition was not improving. If things didn't settle down then it would mean that I won't be flying on the scheduled date which in-turn would tumble down my journey to all the on-going sectors.
And then the worst happened! My flight did not take off. It was one of the worst kinds of heartbreaks that I experienced.
But I instantly started thinking about Plan B to salvage my situation. As my return was booked via KL, it struck me to visit KL. This feeling transformed into a decision only when my mother pressed me for 2 days to go ahead and book the tickets. So I went ahead and booked the ongoing journey for just 3 days later. This meant that I had only 2 days to research and book the hotels. I quickly read through the 10 top destinations to cover in 3 days and accordingly made the hotel bookings. I cared to take some important screenshots and read some blogs around commuting and safety.
It was in this way that the hole dug in my petty pocket was taken care of.
This is how I spent 3 days in KL:-
Day 0: Kuala Lumpur International Airport.
I reached KL on a Wednesday night, tired and exhausted. Could not really call it a Jetlag because KL is only 2.5 hours ahead of India. I was well equipped with the destinations to cover in the next 3 days. I had planned an activity for each day pretty well in advance, to an extent that for my breakfast I already knew about a South Indian restaurant, where I had to walk to.
Day 1: Genting Highlands and Sheikh Samad Building
I woke up 7:30 AM India time. Oh well I was so happy! But wait...KL was 2.5 hours head of India. Hell! I forgot and already started late for the day at 10:00 AM KL time. I had to jet-speed my activities and after getting ready I first relished my stomach with some mouth-watering breakfast.
I headed for my first destination, 'The Genting Highlands'. From KL Sentral, I hopped on Resorts world Super luxury bus. The bus took around 1 hour 15 mins and we were in the middle of a hilly terrain popularly known for it's Sky train experience. A 3 kms cable car ride amidst the clouds was horrifying, thanks to the jitters that it gave me throughout it's wobbling trajectory.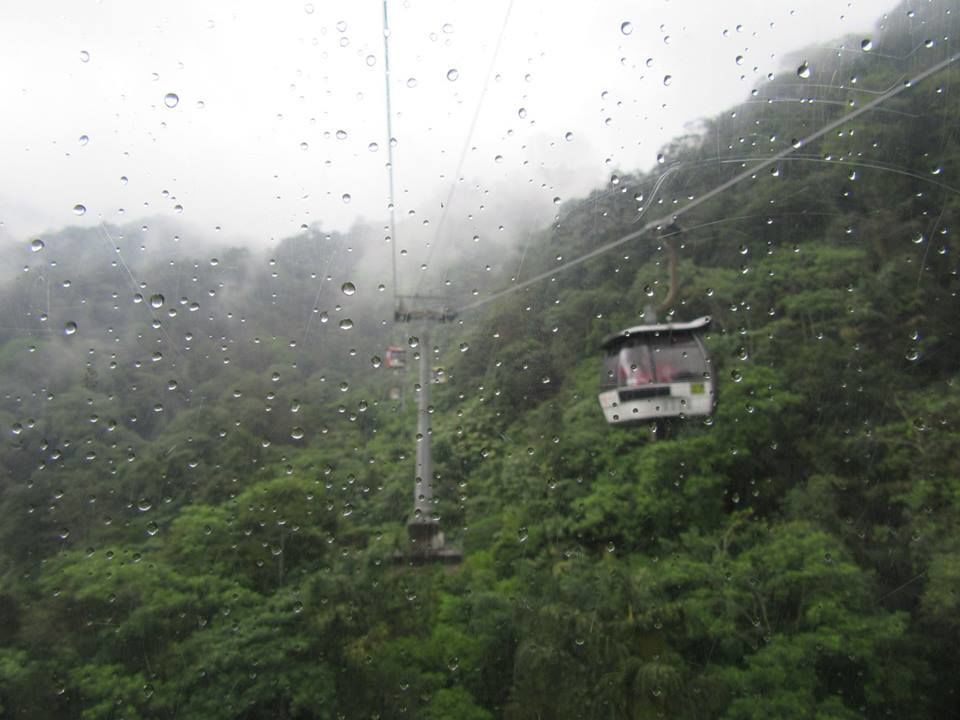 At the end of this ride, was a theme park which was divided into the outer and inner theme park. The outer, more vibrant portion was closed down for construction, while the inner one was open for public. To me what concerned was the fantasy world of Ripley's museum where I spent the next 1 hour. A world of weirdness that Ripley was exposed to in his expeditions around 121 countries, were all gathered in one place.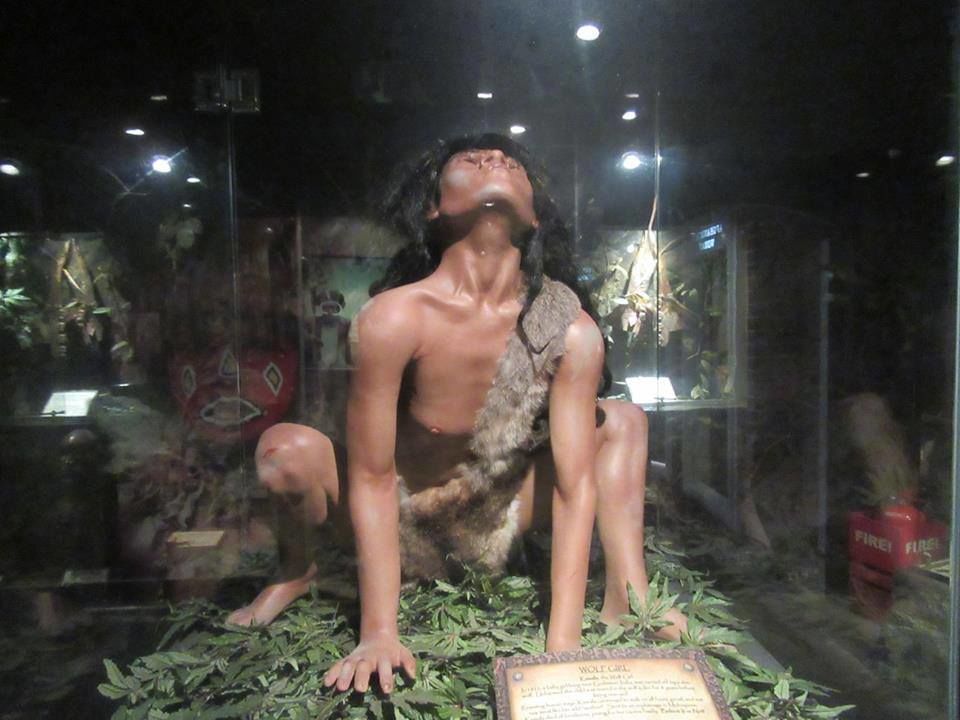 After roaming around for another hour I headed back. Returning back to the cabin car's base I took a long walk in the hills. It was beautiful wherever my eyes stretched. Going back to the city, I went to the 'Shiekh Samad' building which looked charismatic in the glittering lights. The magical moorish structure stood high in pride in the middle of 'Merdeka Square'.
Day 2: Batu Caves and KL City
The next day, I woke up early to visit the popular 'Batu caves'. The Hindu temple standing in the lap of beautiful caves, depicts the epic Ramayana, through sculptures. The other half of the place has a mammoth 'Rama's Sculpture' and 272 stairs in the backdrop. I started step by step, dodging a few monkeys and quickly reached the top. It was picturesque to look below from such height. My heart kept pounding and had to constantly gulp water.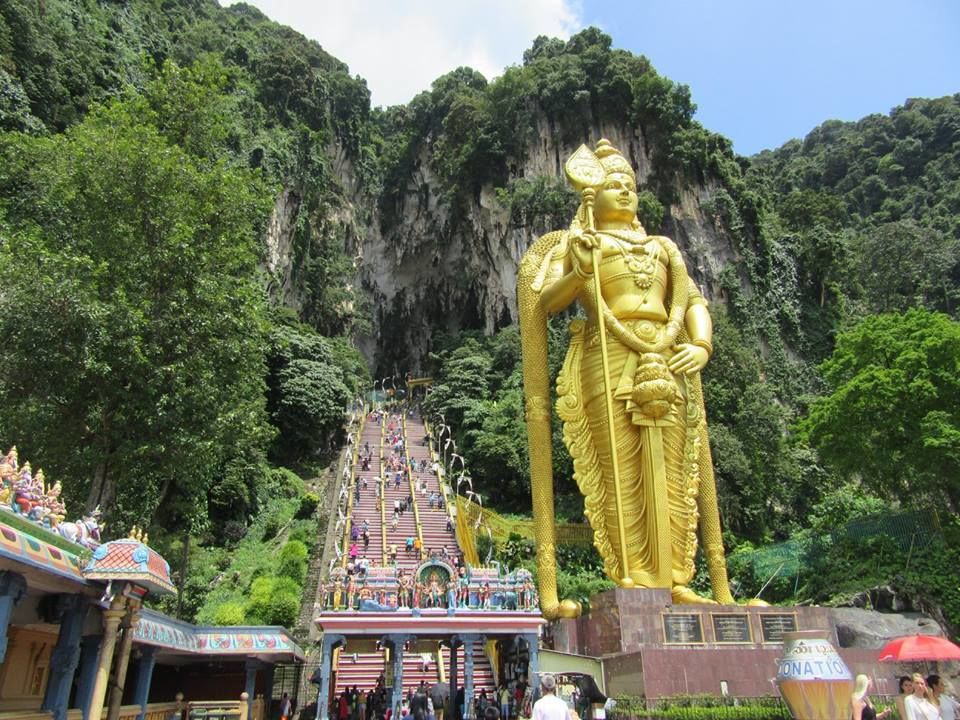 Traversing back to KL Sentral, I bought a ticket to the Hop on bus so that I could relax my feet and yet explore the top destinations. From National Museum to National Mosque, from the King's palace to KL City Gallery, from Petronas twin towers to KL Tower, I saw it all on that bus ride.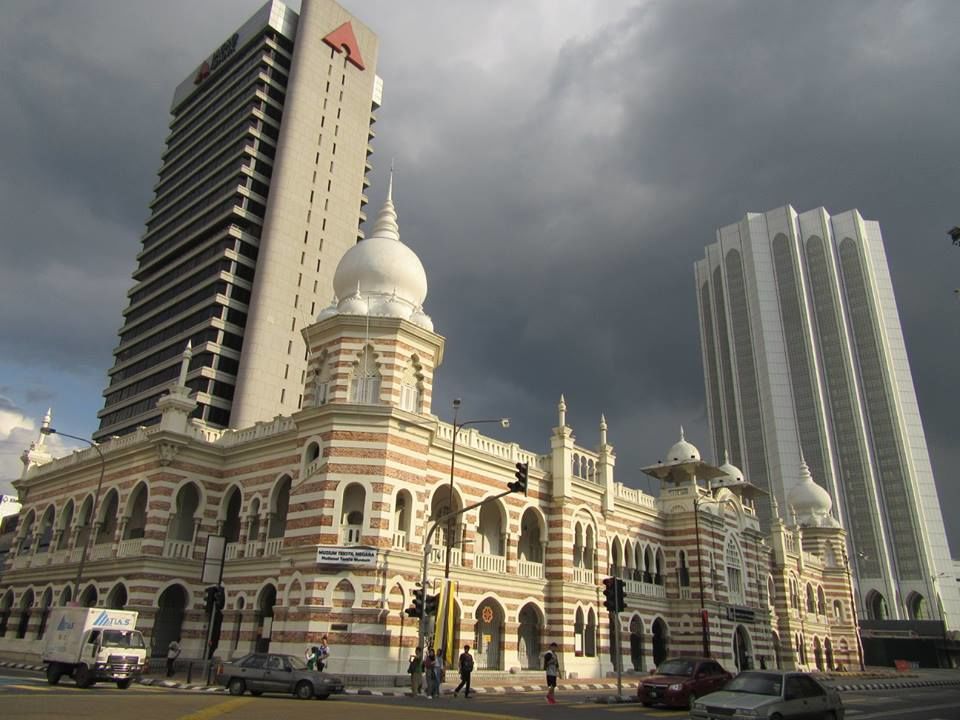 Now was the time to switch hotels and pick up my luggage from RAMADA PLAZA DUA SENTRAL KUALA LUMPUR. I picked my luggage, hogged on some food and checked-in to Hotel Istana Kuala Lumpur City Centre. The view of the Petronas Twin Tower, Kuala Lumpur, Malaysia from my room was simply breathtaking. After resting a while I walked through a nearby subway to visit the Petronas and Suria KLCC.
Petronas are strikingly bright. They are one of the most astonishing creations of man-kind. One can sit at the Suria mall for hours and keep delighting one's eyes with the spectacular view. The twin towers are the world's tallest and one has to literally lie down to take the entire structure in a single frame.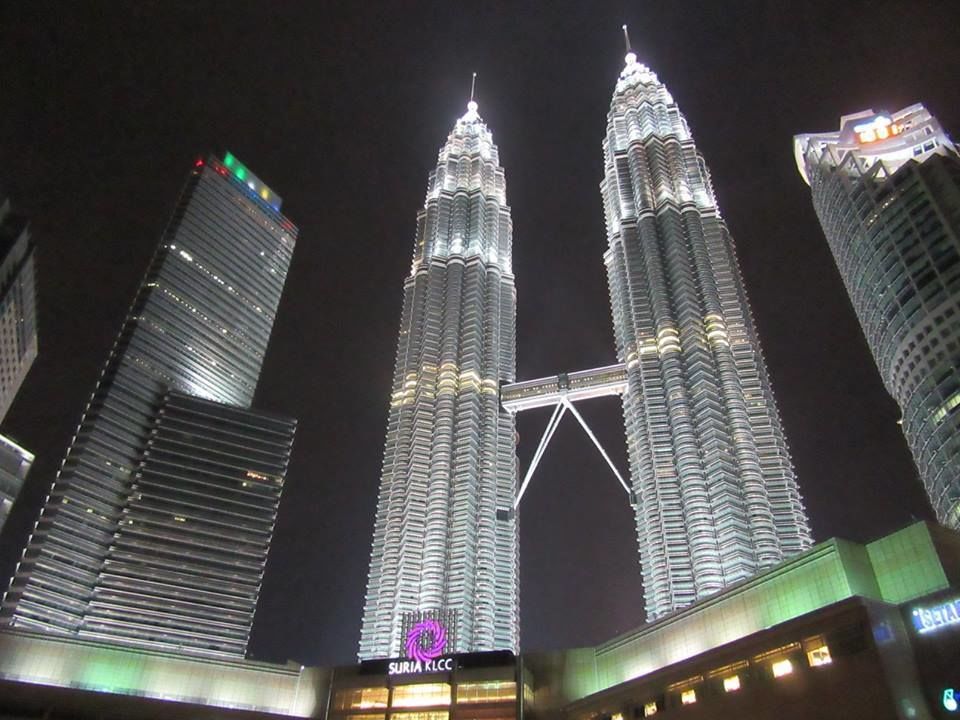 Well, spending most of my time there, it was now time to go back to my hotel. With my tired legs, which were in constant rebellion with me, I somehow managed to reach back.
I suddenly sighted a very small Indian restaurant just a few steps away from my hotel. I cheered in my heart and tried the traditional Maggi Goreng with tea. Everyone who knows me, knows for a fact that nothing else can please me more.
This is how I ended the second day at KL.
Day 3: Shopping and Flying back to India..
So, I personally am not very inclined towards shopping when I travel abroad. What I wanted to buy was a few souvenirs for which I headed to the Central Market, Kuala Lumpur. What I observed was that this place was bit expensive and the same could be bought from the stalls, just outside. There were more options in Kuala Selangor itself, where I was staying, which was way more cheaper, but I was a bit too late to realise that.
Now was the time to leave for the airport. I had a flight back at 18:00 PM and it was 2:00 PM already. I had food from my favorite Indian restaurant and then proceeded to the airport.
Top 10 destinations at KL
1. Petronas Twin Towers
2. KL Tower
3. Batu Caves, KL
4. Genting Highlands
5. Sheikh Abdul Samad
6. Merdeka Square, Kuala Lumpur
7. KL City Gallery, Malaysia
8. Istana Negara, Jalan Istana
9. KL Sentral
10. Ripley's Believe It Or Not! Genting Highlands
Recommended places to stay:
RAMADA PLAZA DUA SENTRAL KUALA LUMPUR
Hotel Istana Kuala Lumpur City Centre