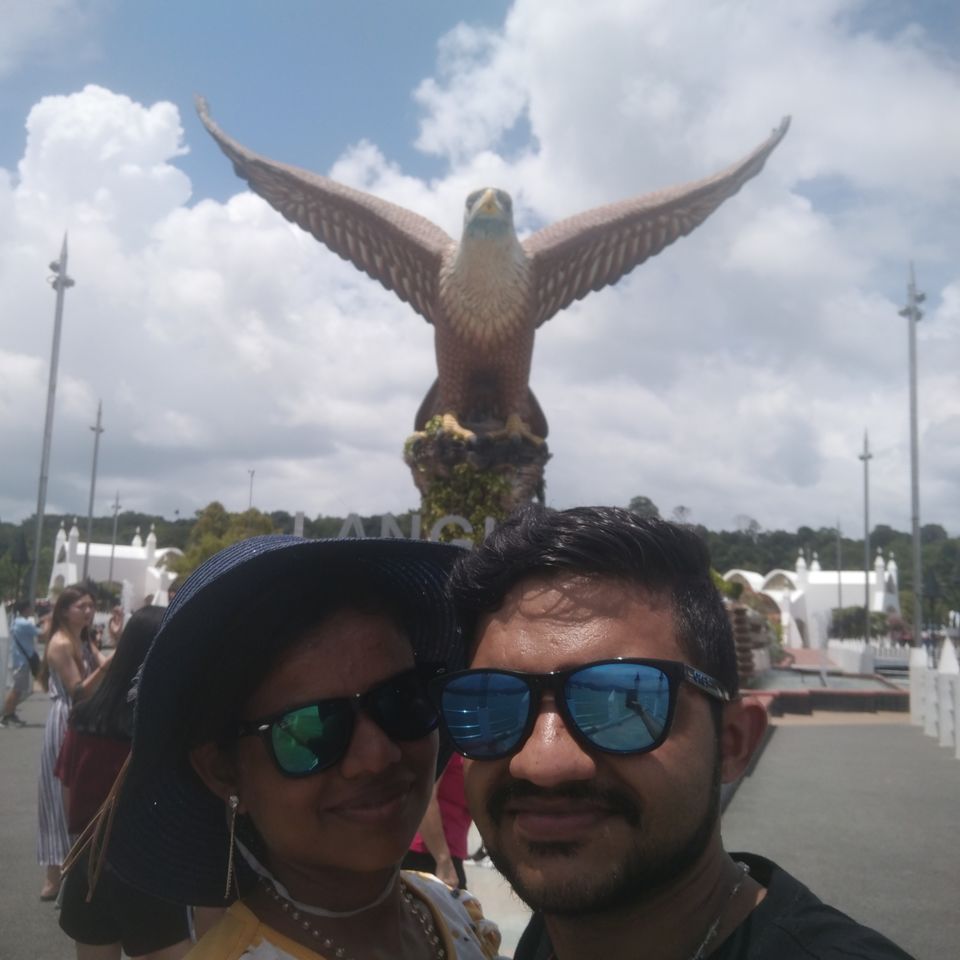 https://youtu.be/oKRyZ3REeDw
We reached kl around 6.30am
We then headed straight to the ATM
Removed cash from ATM around 2200RM ( This was my ATM limit of Rs. 25000.)
2 PPL would need around 3000 RM
We used May Bank ATM near klia express ticket counter in airport
Advise: Buy sim available near exit of arrival area
We were cheated by the sim executive who instead of giving 28 validity gave us 7 days valid recharge . So make sure u check ur recharge msg before paying her.
We brought klia express return ticket from the airport to go to kl Sentral.
My suggestion is buy klia transit instead of klia express.
And while returning buy klia express just for experience in klia express
Kl Sentral is a major junction in kuala lampur. Where u can get all the buses and trains to go within the city.
But to go to distant places like Penang you will have to go to TBS station. About which I would talk later.
We stayed at Masjid Jamek which is 2 stations from KL Sentral. My recommendation is always try to stay near Metro Station. Best is to try to stay near KL Sentral.
We left our luggage at the Hotel. Our Check in time was at 2 pm. So we planned to go to Batu Caves.
After having breakfast we headed to PWTC station .
Which is the intern connecting station to Batu Caves. Interconnecting station at PWTC to Putra is quite far. So my suggestion to go to KL Sentral and take KTM commute to Batu caves.
We reached Batu Caves in an hour.
Batu Cave is a Hindu temple
which is a limestone hill that has a series of caves.
The limestone forming Batu Caves is said to be around 400 million years old
Entrance to Batu cave is through a Murugan Statue.
It is one among must visit while ur in Malaysia.
We spent around 2hrs at Batu caves.
Came back to our hotel and checked in
Later in the evening we to went to Bukit Bintang to have our dinner.
We had our dinner at Jalan Alor.
Jalan Alor street food is a must try while in Kuala Lumpur.
Headed to KL Sentral for the bus to Genting highlands.
Took the tickets at a counter in KL Sentral Bus station.
Our destination was Awana Sky way.
Awana is the first station to go to genting via the cable car.
Tickets to genting through the bus + cable car can be brought at KL Sentral.
At KL Sentral we took just tickets to Awana from KL Sentral.
So had to buy cable car tickets.
We tried one way open glass golgonda.
Open glass Golgonda is an amazing experience.
There is one stop mid way at Chin Swee Temple.
It's a free stop which means there is no extra charge if you stop there and with the same ticket you can go to the final station Avenue sky station.
Chin Swee Temple
The Chin Swee Caves Temple is a Chinese temple in Genting Highlands, Pahang, Malaysia.
Opened: 1994
Avenue Sky way leads to Avenue Mall
We tried few rides at skytroplis funland.
And visited ripleys bilieve it or not.
Visited sky Casino
Watching sky symphony is an amazing experience.
Ripley s bilieve it or not is not worth the price.
Evening we headed back to Kl Sentral.
Visited Kl Tower in the evening
Suggestion : visit KL tower during the day.
Early morning we left to visit
KL Gallery ,Dataran Mardeka, KL park
Suggestion visit places via Hop on Hop off.
Evening we left to TBS Bus stand to go to our next destination Penang
TBS Bus stand is at an hour's journey from KL Sentral. U can use KLIA transit for the same.
TBS stands for Terminal Bersepadu Selatan.
After having breakfast in Penang
We went to hire motor bike we could find rented motor bike gearless for 30 Ringgits.
After hiring our first destination was Batu Ferengii
Batu Ferenge is one of most beautiful beach in the island of Penang.
After Batu Ferenge we went to Butterfly Garden also known as Enthopia
It is the the largest butterfly garden in Malaysia with approximately 15,000 free-flying butterflies
Very close to Enthopia is Teluk Bahang Dam.
After visiting the dam we went back to our Hotel.
In the night had our dinner in China Town.
Morning we left to Komtar . Komtar is the biggest building in the island of Penang.
From Komtar we went to Hean Boo thean temple.
Hean Boo Thean is a temple next to the sea.
Then we headed to clan jetties
Clan jetties are Chinese settlements in Penang.
Then
We went to the UNESCO World Heritage site Lebuh Acheh also known as Street Art.
Next to it is a Chinese temple of seh tek tong cheah konsi temple.
We had the durian ice cream there.
In the evening we went to Padang Kota Lama.
And the fort Cornawalis and had our dinner at little India.
Morning we went to Armenian Street also known as George Town World Heritage site it is a must go while in Penang.
Later we went to Up Side Down Muesuem.
In the afternoon we left to Langkawi through the ferry.
Evening we went to Cenang Beach.
We went to Eagle Square , Legend of Langkawi, wat koh kisap .
Kilim geo forest Kilim geo forest is a UNESCO World Heritage site. We used to shared boat. The staff there would insist you to use personal boat which would cost 250Ringgits but a share boat would cost you 60 Ringgits per person for a 2 hr ride.
https://youtu.be/oKRyZ3REeDw
Then we went to Tanjung Rhu Beach. Tanjung Rhu Beach is one of most beautiful beach in malaysia.
Then we went to Black sand beach. Nothing much in black sand beach and could be avoided.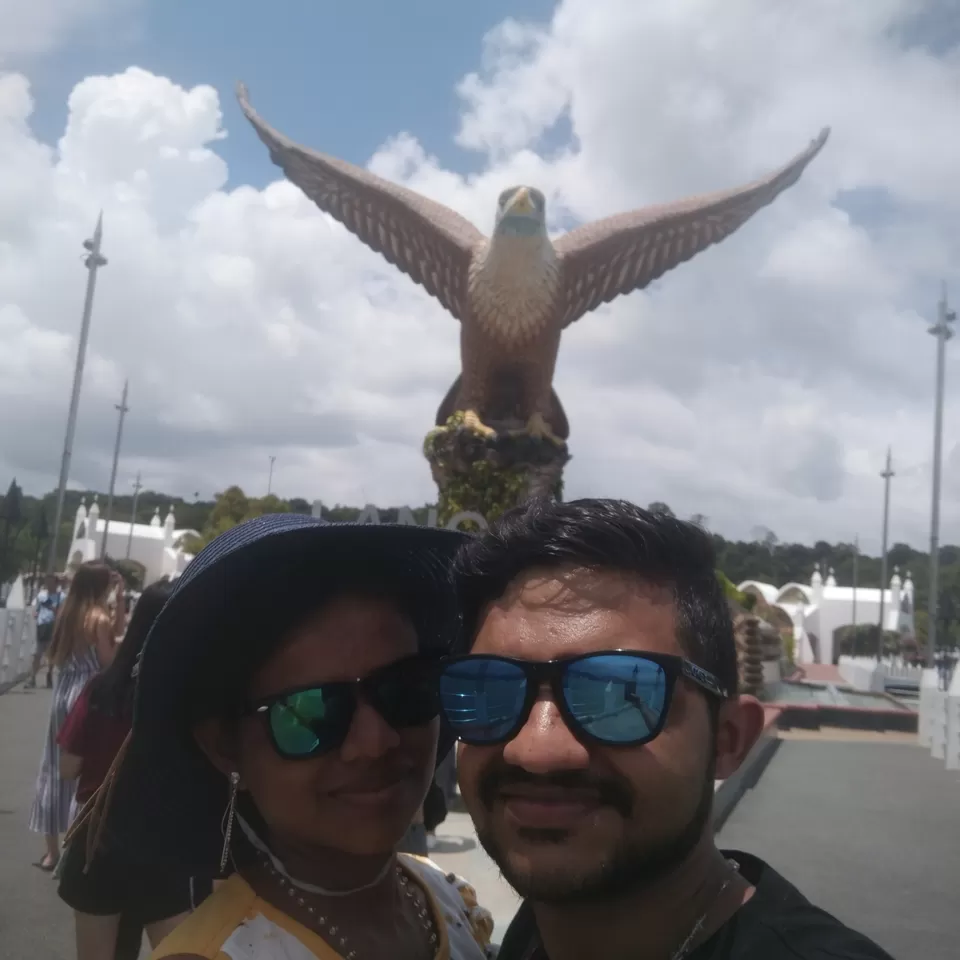 Early morning we left to Langkawi Sky bridge.
Sky cab opens at around 8:30 So we had to wait a while.
It comes with packages and sky Bridge tickets would be brought at the sky station.
We took a package consisting of basic + 6D theatre.
After langkawi sky bridge we went back to our hotel.
Spent our rest of the day at the hotel and exploring Kuah.
Kuah is a small town in Langkawi.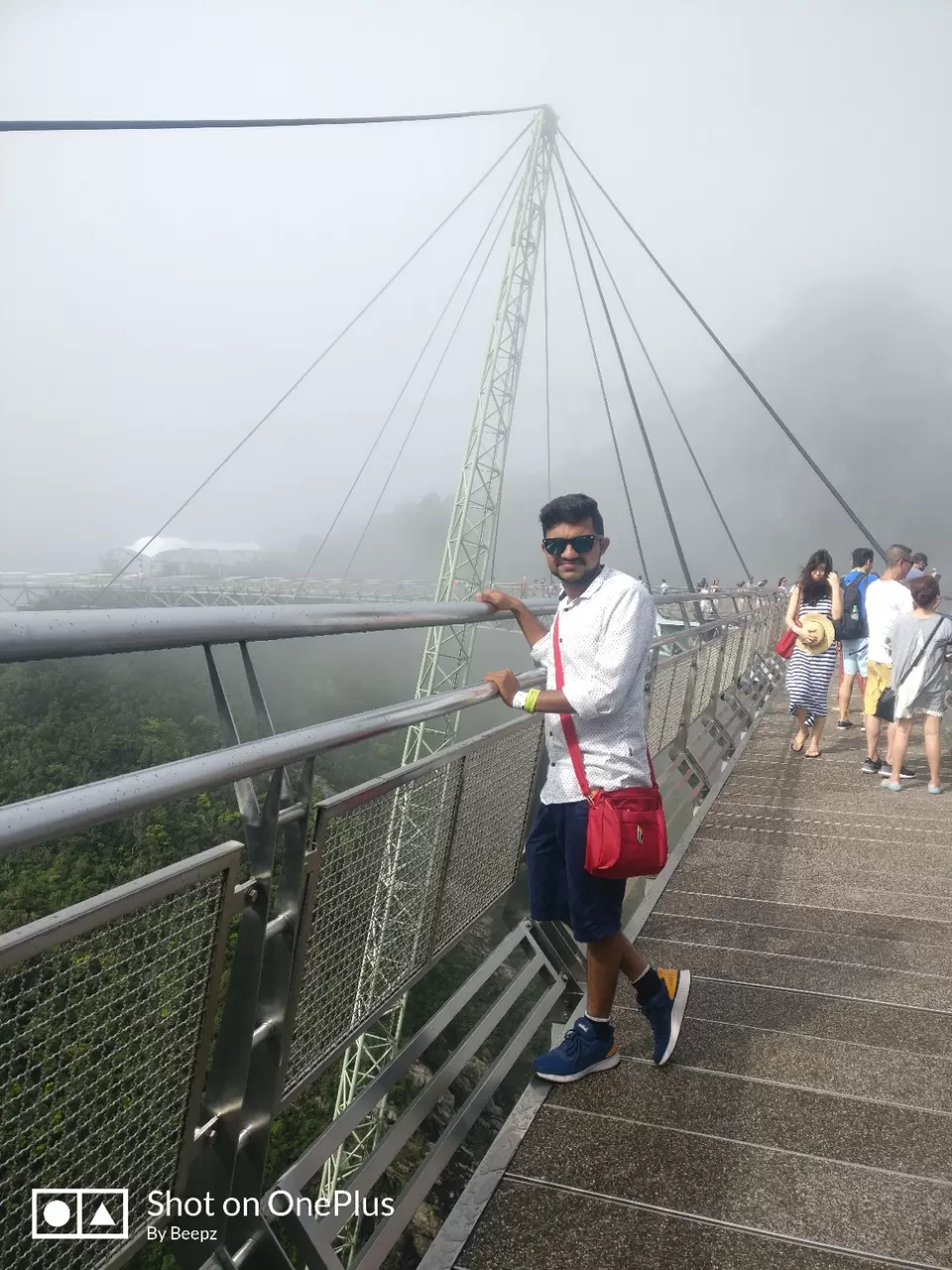 We left back to Kuala Lumpur.
Evening visited KL tower, KLCC park and did shopping at Bukit Bintang.
In the night we left back to India.