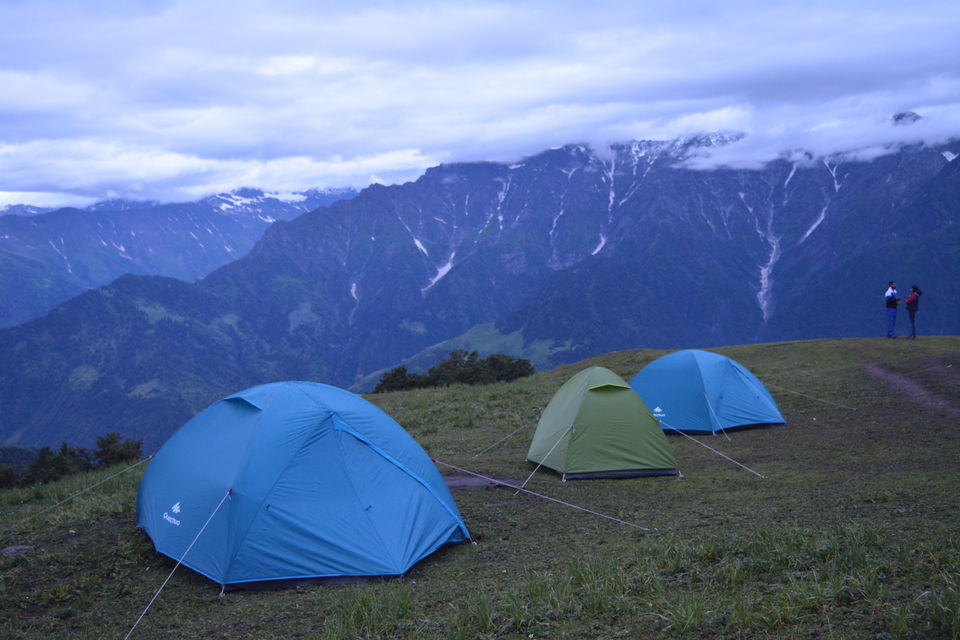 The journey to this trek is unforgettable, that blue lake and shiva's trishul takes me to a completely different world.
Bhrigu lake, takes its name after Maharishi Bhrigu, one of the great seven sages. It is located at a pristine location at a height of 14100 feet in the Kullu District of Himachal Pradesh. The locals from the villages believes that the lake never freezes completely! . The sage meditated here and has rendered the water sacred. Hence , at such high level when temperature goes down to zero even beyond, it never freezes. Isn't it amazing.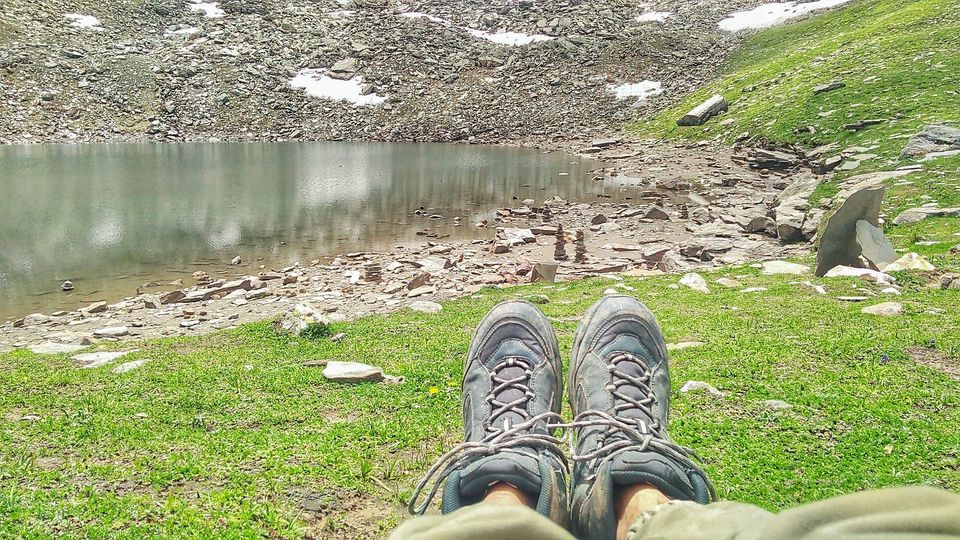 Brighu lake , one of the toughest trek for me so far. I may sound exaggerating , If I call this trek a accomplishment. Whole trek was captivating and won't be complete if I don't share the whole story with you guys.
Being a amateur trekker this trek was a challenge to me. This was one of the toughest trek for me so far. Till now I have done 4 treks and Brighu lake was 5th and it makes me realise that
"You don't conquer a mountain, a mountain allows you to summit".
Bhrigu Lake is one of the offbeat and high altitude trek in the majestic Garhwal Himalayas. Surrounded by the beauty of pir panjal range and covered with green meadows this trek gives you the real meaning of Nature's Bounty. But as we all know that
"Difficult paths often lead to beautiful destinations"
Which makes me hungry to go beyond the limits. Every time I complete a trek, while getting down I try to summarise the learning from the trek and it makes me more stronger. It gave me a reason to summit bigger than ever.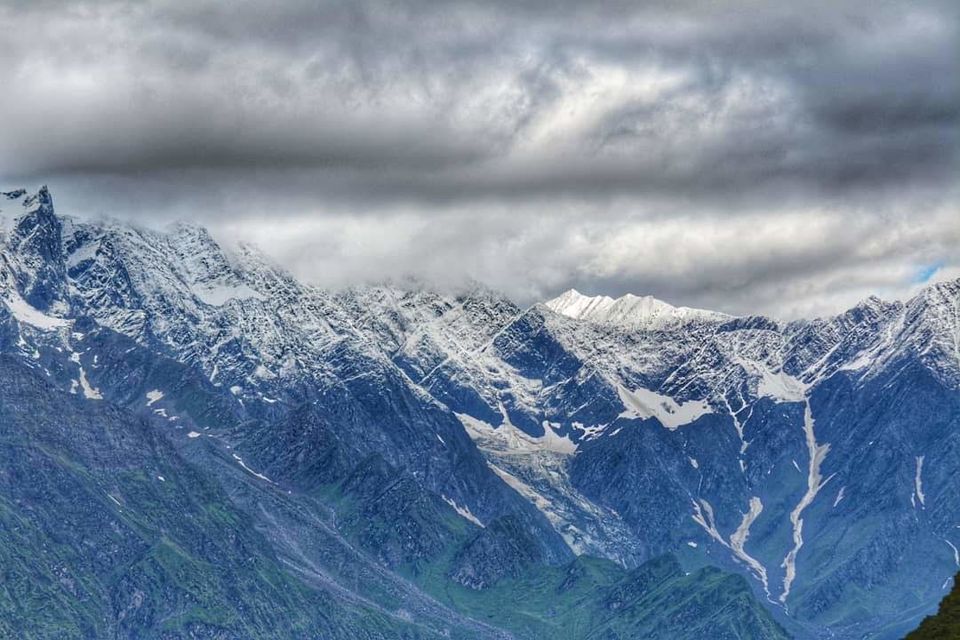 If you are planning to go for this beautiful trek then there are few things/plans which you need to know about this Brighu lake trek.
Best time to visit : Mid May to August during summers when whole mountain is covered in green meadow. During Winters November to mid March to enjoy the beautiful white snow covered trek.
Day 1
We started our journey from majnu ka tila, delhi . It took 12hrs of long journey to reach manali and it was raining in manali. We thought what a great start to a trek.It is not recommended to trek during rain. So we decided to stay at our hotel for the day. :(
We enjoyed the rain and beautiful chilly weather by staying at out hotel. We stayed at Tourist Hotel, amazing hotel covered with flora and fauna.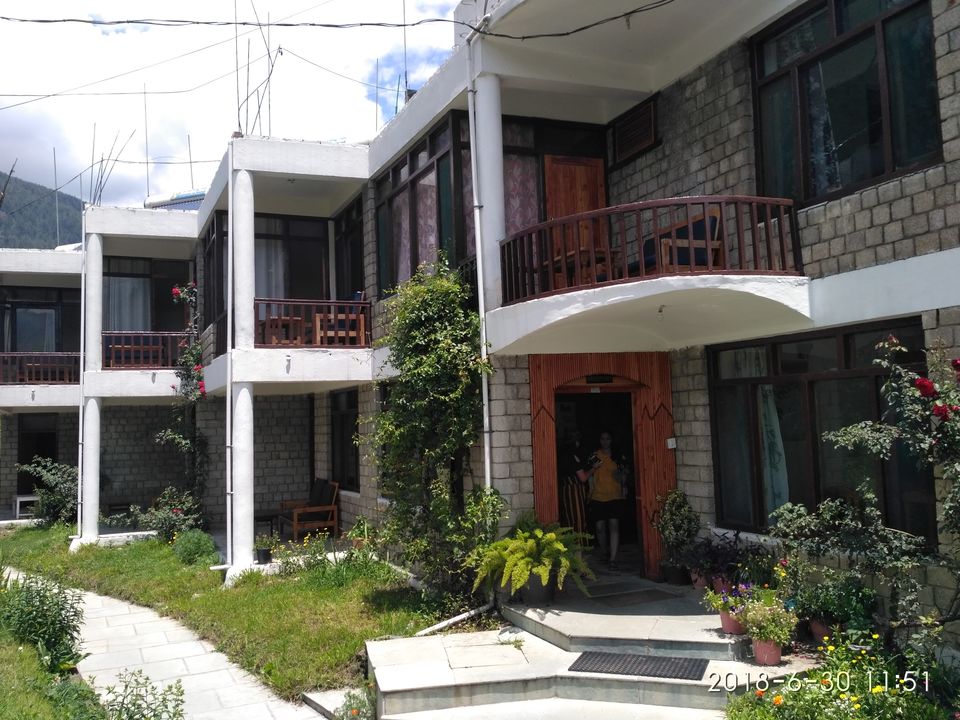 Day 2
The trek starts from gulaba point. The 24 km route to Gulaba takes you on the Manali-Rohtang Pass road.The 1.5 hours of journey to gulaba from manali gives you fabulous view of pine forest and apple orchards.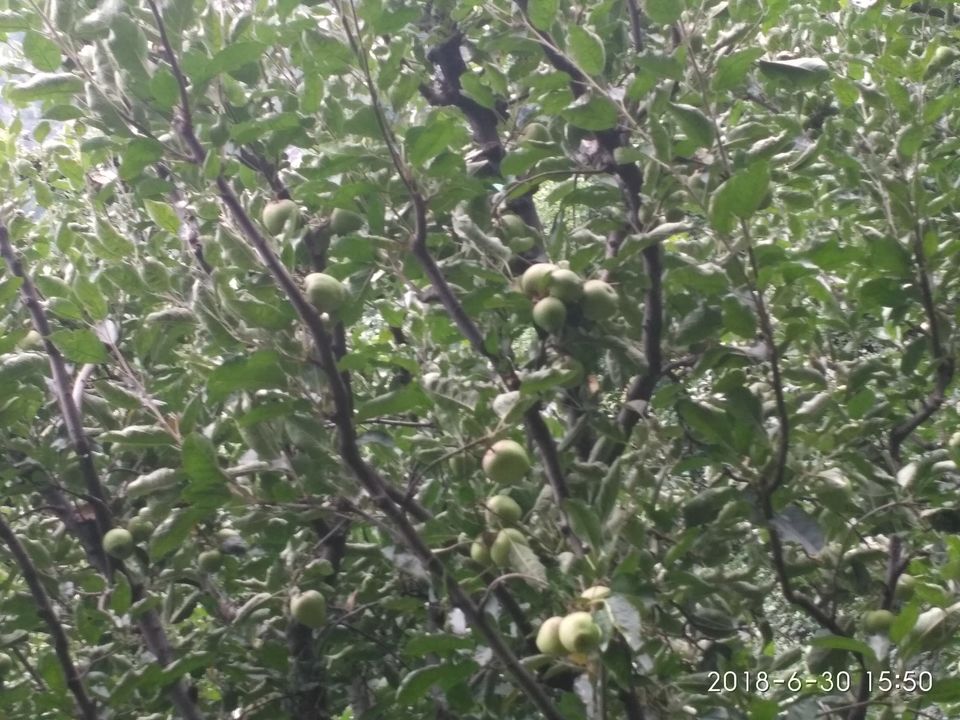 So, finally we started our trek to brighu lake and every step you take it makes you happy more than anything else.Step by step we move ahead and the whole area was covered green meadow, which was mesmirizing.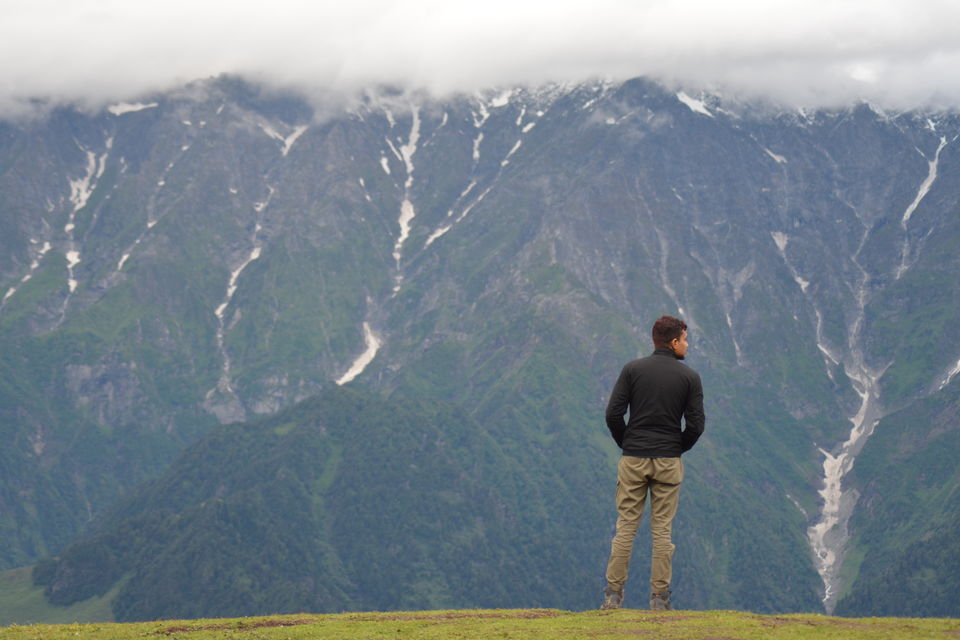 Whole valley was surrounded by pir-panjal range of Garhwal Himalayas, which ends up to be a breathtaking view.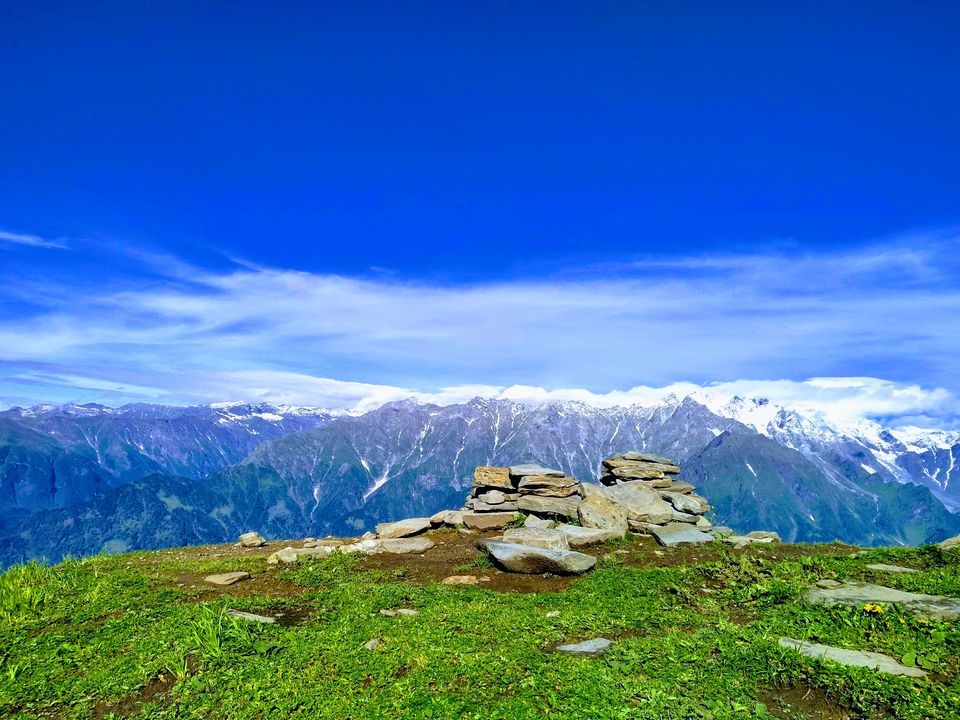 Our camp site that evening, Bhrigu Base Camp is a wide, wide expanse of a grazing ground. That day the clouds clung on to mountains after the rains, like greyish-white fluffy cotton candy. Snow accentuated the grooves of distant mountains. Sheep and cattle grazed as creek flowed lazily by our campsite. After the long day of trekking, I suddenly wasn't tired anymore.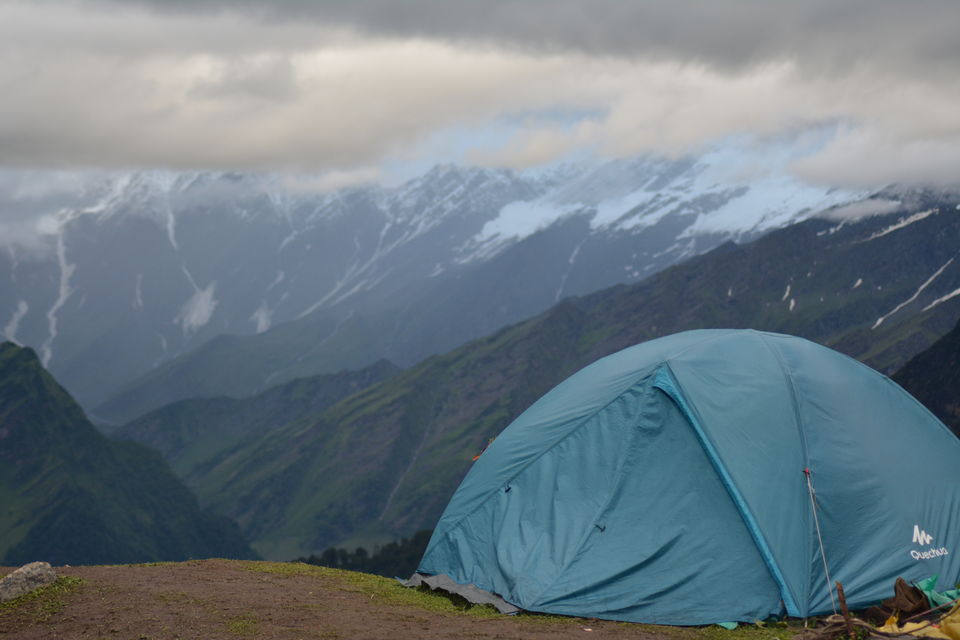 Next day , Trek to brighu lake was started from the camp site and the whole trek was steep.But it was exciting and challenging.This trek has been one of the toughest trek so far for me.Although Brighu lake comes under moderate trek category.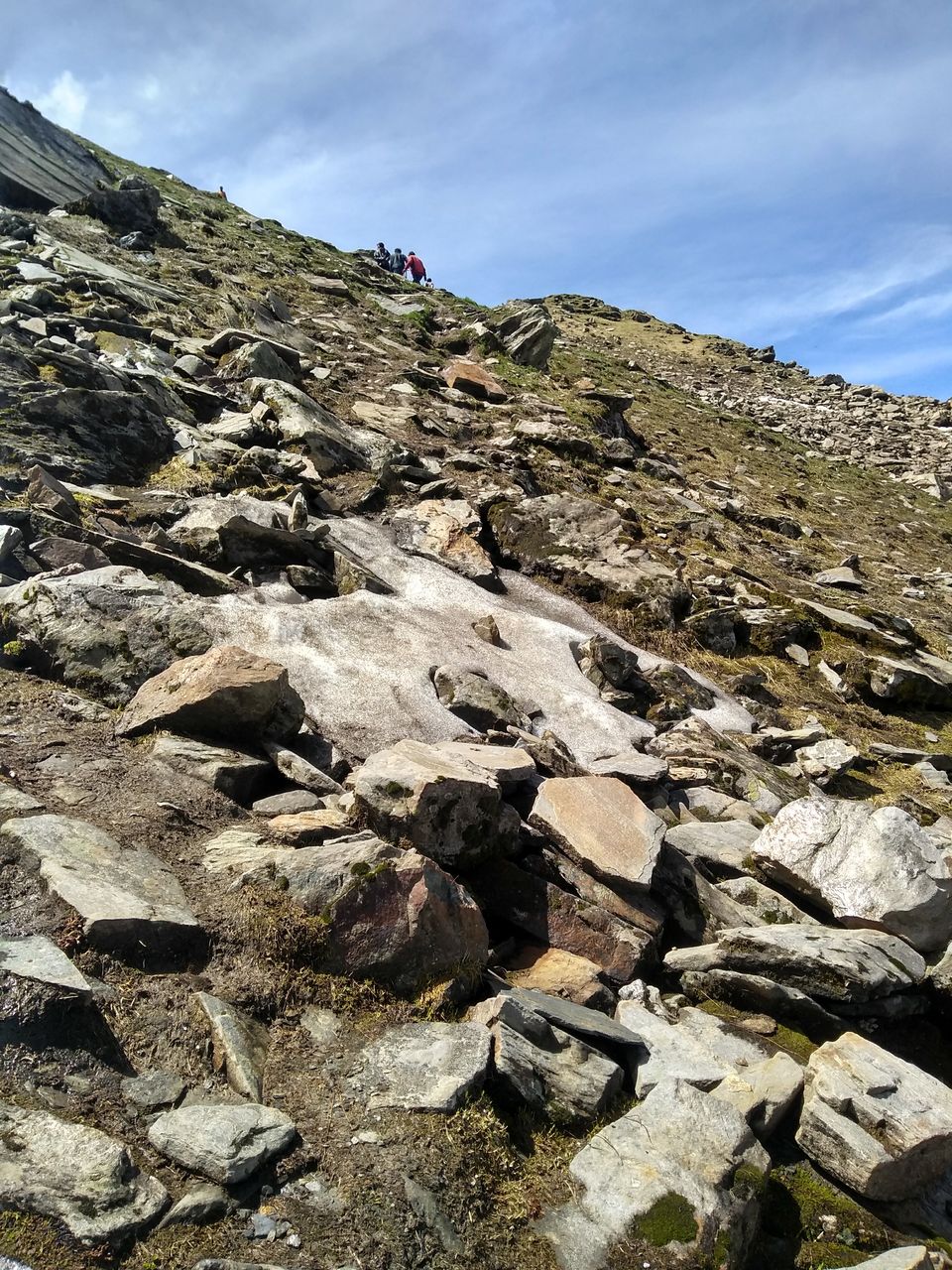 We climbed so high up that we could see the tree lines! The border of the treeline was so clear-cut, it was uncanny!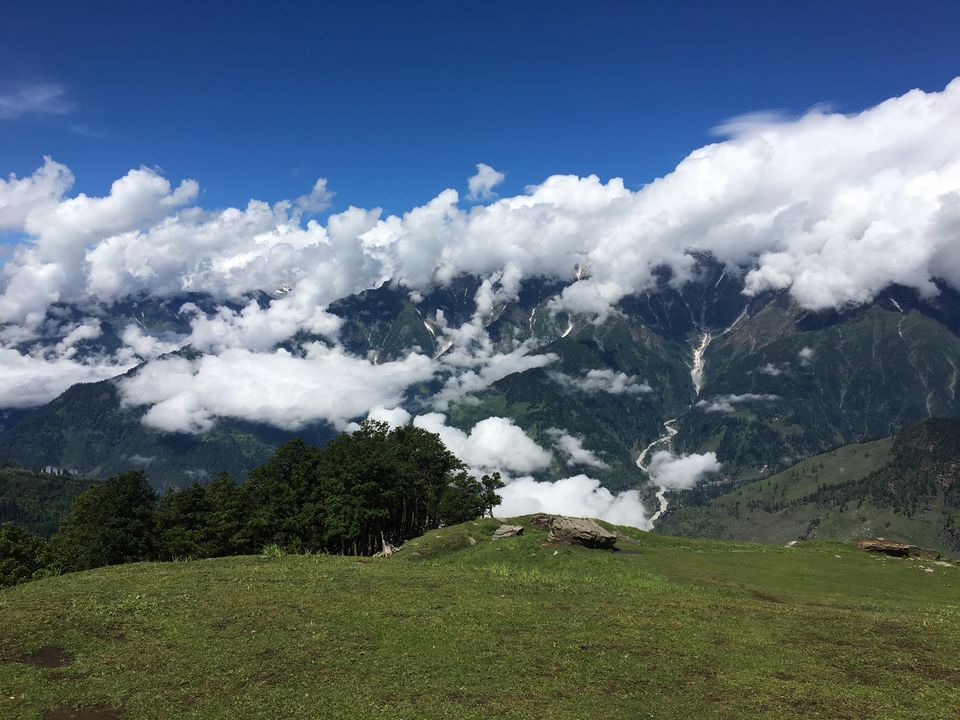 As you finally reach your destination, captivating views of the azure blue waters of the lake cradling in the lap of snow-laden peaks, embrace you with the open arms. The beauty of the scenery gets beyond words when the sun rays falling on the shimmering waters of the lake turn it in different hues with each passing moment.
Sitting at an altitude of 14,000 ft. above sea level, the Bhrigu Lake trek starts from the picturesque village of Gulaba taking you through wild forest trails, charming old villages and vast stretches of fruit orchards. One of the most beautiful treks in the Manali region, Bhrigu Lake trek, undoubtedly, gives you the most satisfying trekking experiences of your lifetime.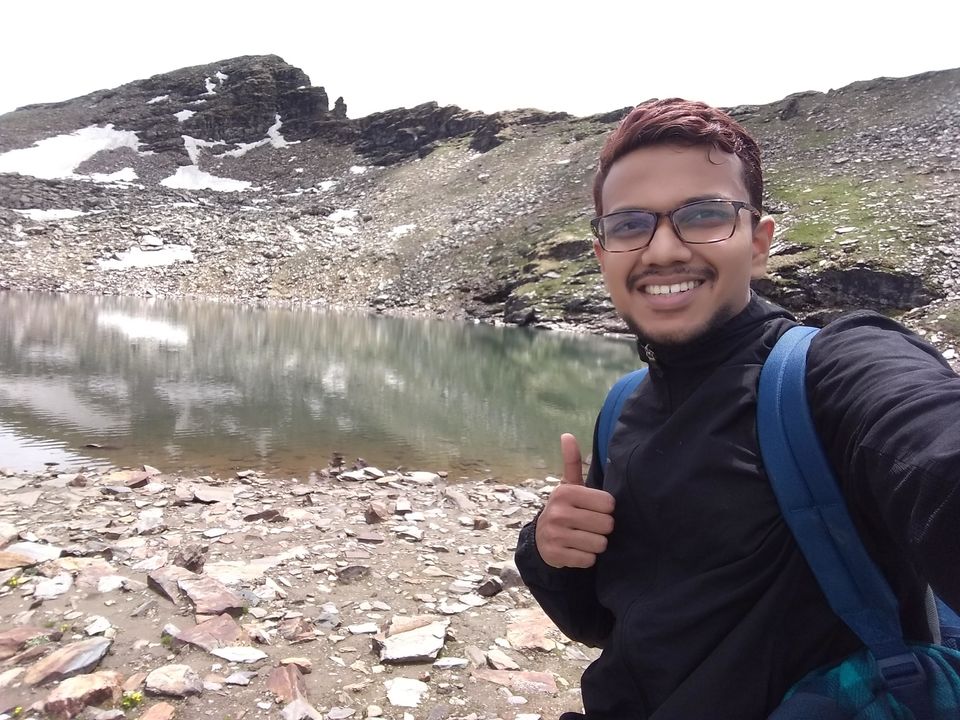 On the way to Gulaba, we were treated to grand views of Kullu Valley. Apple orchards accompanied us on our descent and we came near the hot springs where we treated ourselves to a hot bath! Quite a luxury after a trek.
Bhrigu Lake is special – in just two days, it offered us a complete experience for a trek – forests, meadows, snow and an impossibly surreal lake!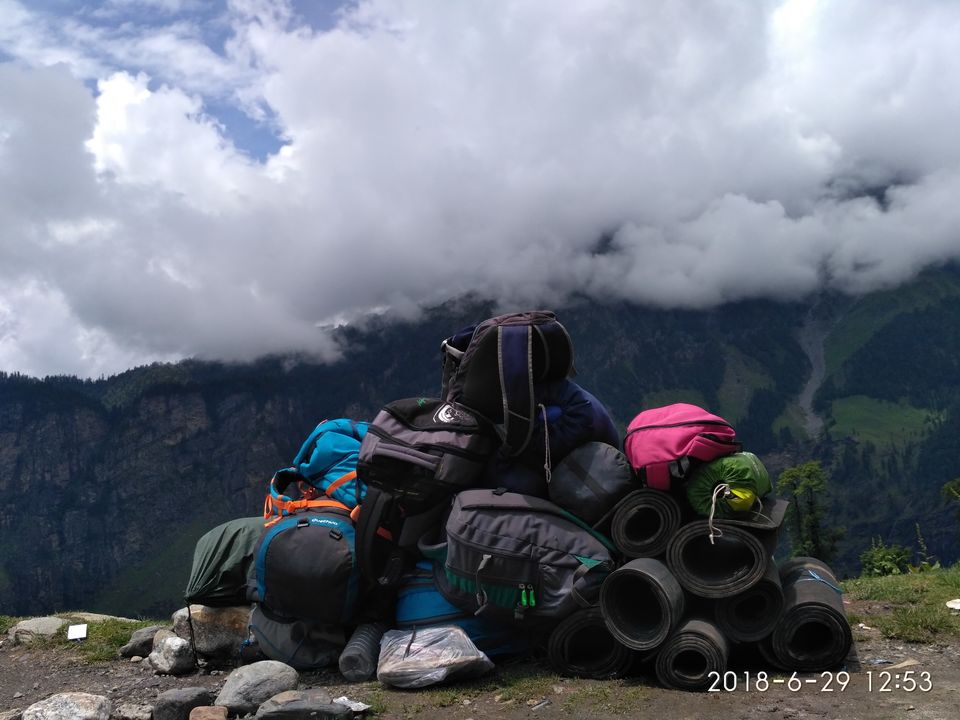 Let me know your story of trekking and Happy trekking :)