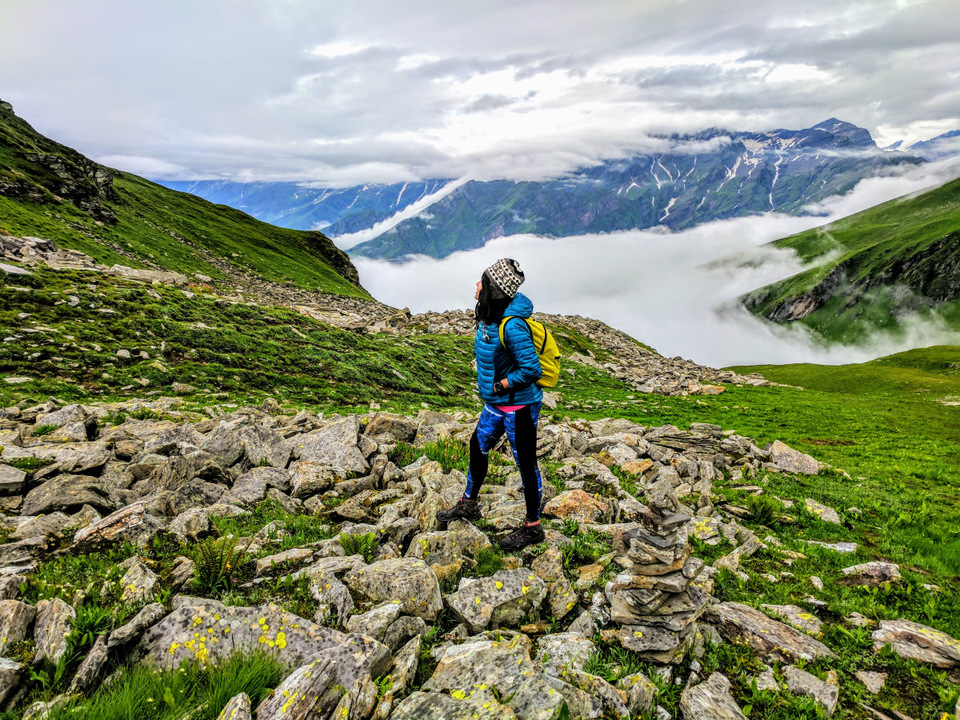 Bhrigu Lake Trek is the only trek in Himachal that takes you to a height of 14000 ft. within 2 days and gives you amazing views of Dhauladhar and Pir Panjal Ranges. This trek is ideal for people who seek adventure and want an escape from the mad rush of crowded cities or even over-commercialized trekking locations for that matter!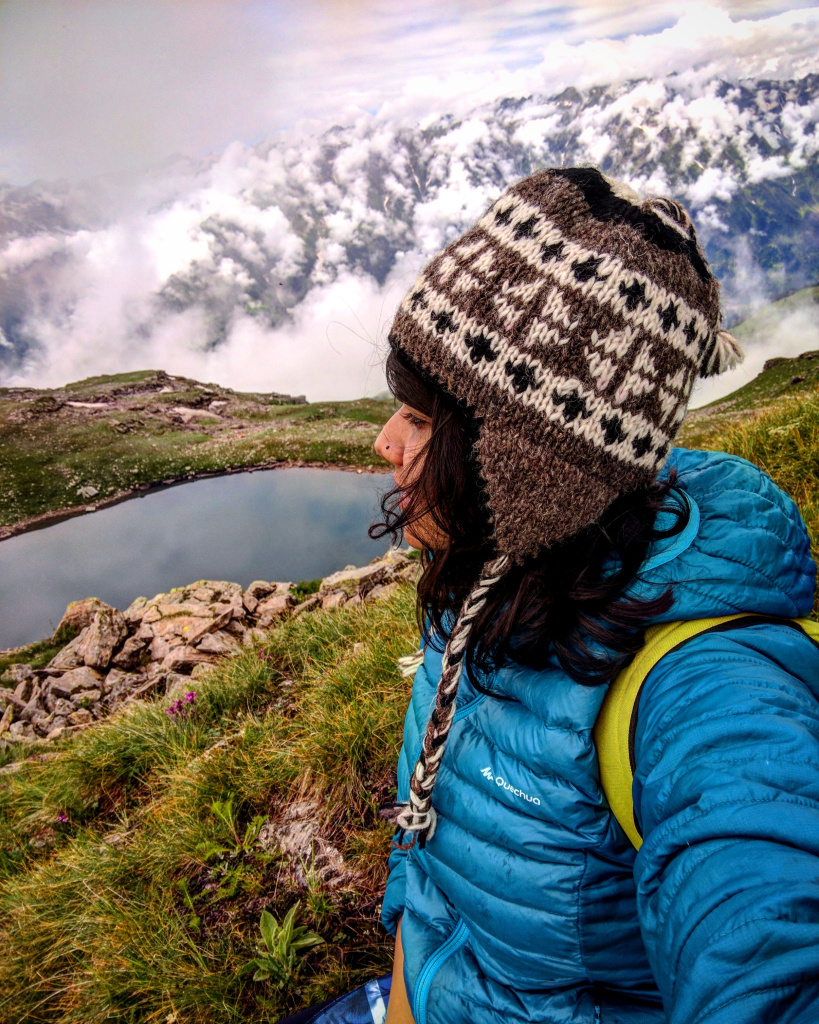 Best Time to Visit
This trail is open to visitors throughout the year but the ideal time to visit is during mid May to mid Oct when it's lush green & covered with blooming flowers. It is advisable to check the weather forecast before you plan your trip so that you avoid peak monsoons as there are chances of landslides.
Difficulty Level Duration & Total Distance Max Altitude
Moderate 3 Days, 26 Kms 14,100 ft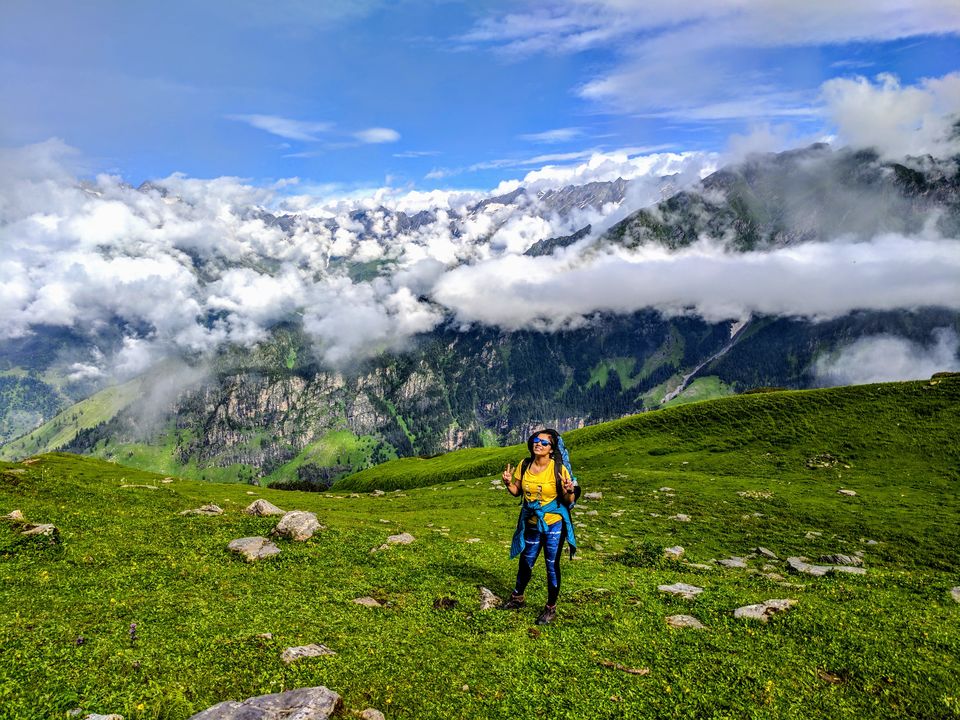 Short Itinerary
Day 1: Drive from Manali to Gulaba (approx 10,350 ft)- 22kms, almost 1.5 hr
Trek to Rola Kholi (approx 12,500 ft)- 8Kms, 4-5 hours
Day 2: Rola Kholi to Bhrigu Lake (approx 14,000 ft) and back to Rola Kholi- 10kms, 6-7 hours
Day 3: Rola Kholi to Gulaba (approx 10,350 ft)-8kms, 3-4 hours
Drive to Manali - 22kms, about an hour
Detailed Itinerary
Day 1:
Reach Manali from your respective locations and take a shared/personal taxi anywhere from Mall road to reach Gulaba, starting point of the Bhrigu Lake trek. The first base camp will be set up at an elevation of 12,500 ft at Rola Kholi after a trek of about 8kms from Gulaba.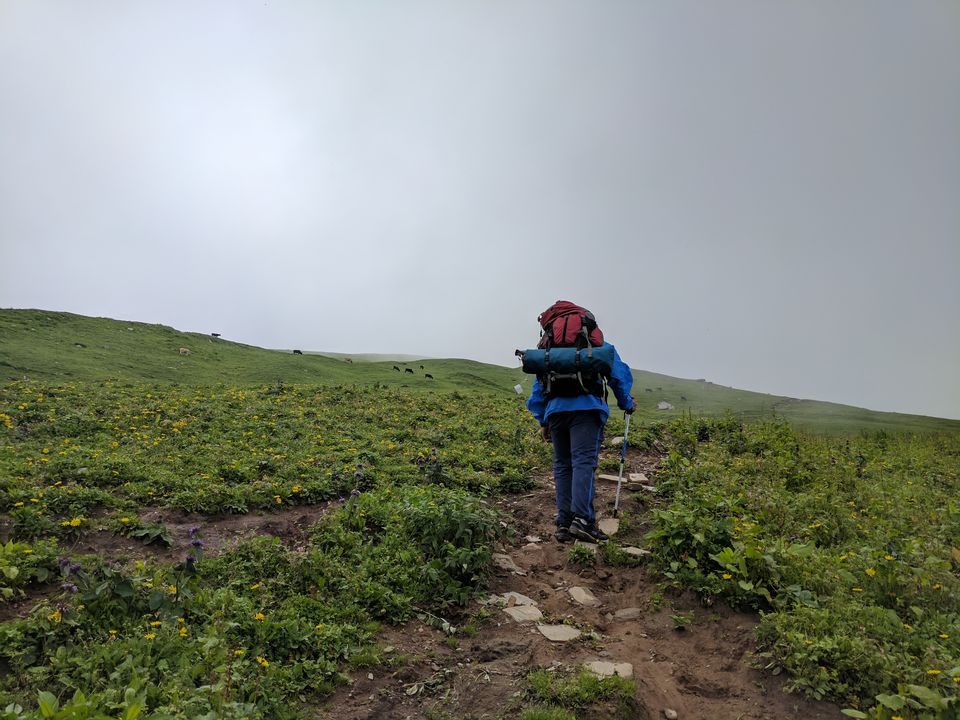 You have to follow the trail that passes through lush green open-lands, forests covered with pine trees & apple orchards with high rise mountains of Manali & Solang as the backdrop. On the way you'll be able to spot the very famous Mt. Hanuman Tibba and the Seven Sister peaks. Just keep following the trail until you reach the base camp where you can see a lot of tents & small food stalls.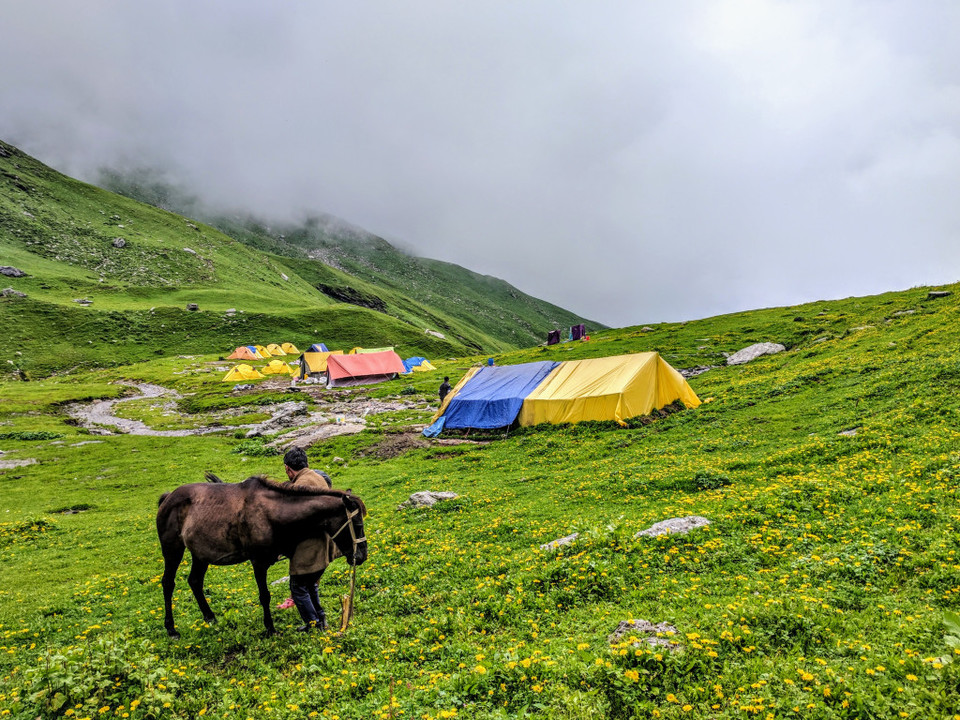 You can order snacks/dinner for yourself from any of the stalls and enjoy bonfire with the rich camping experience at Rola Kholi where the sky lights up with millions of stars.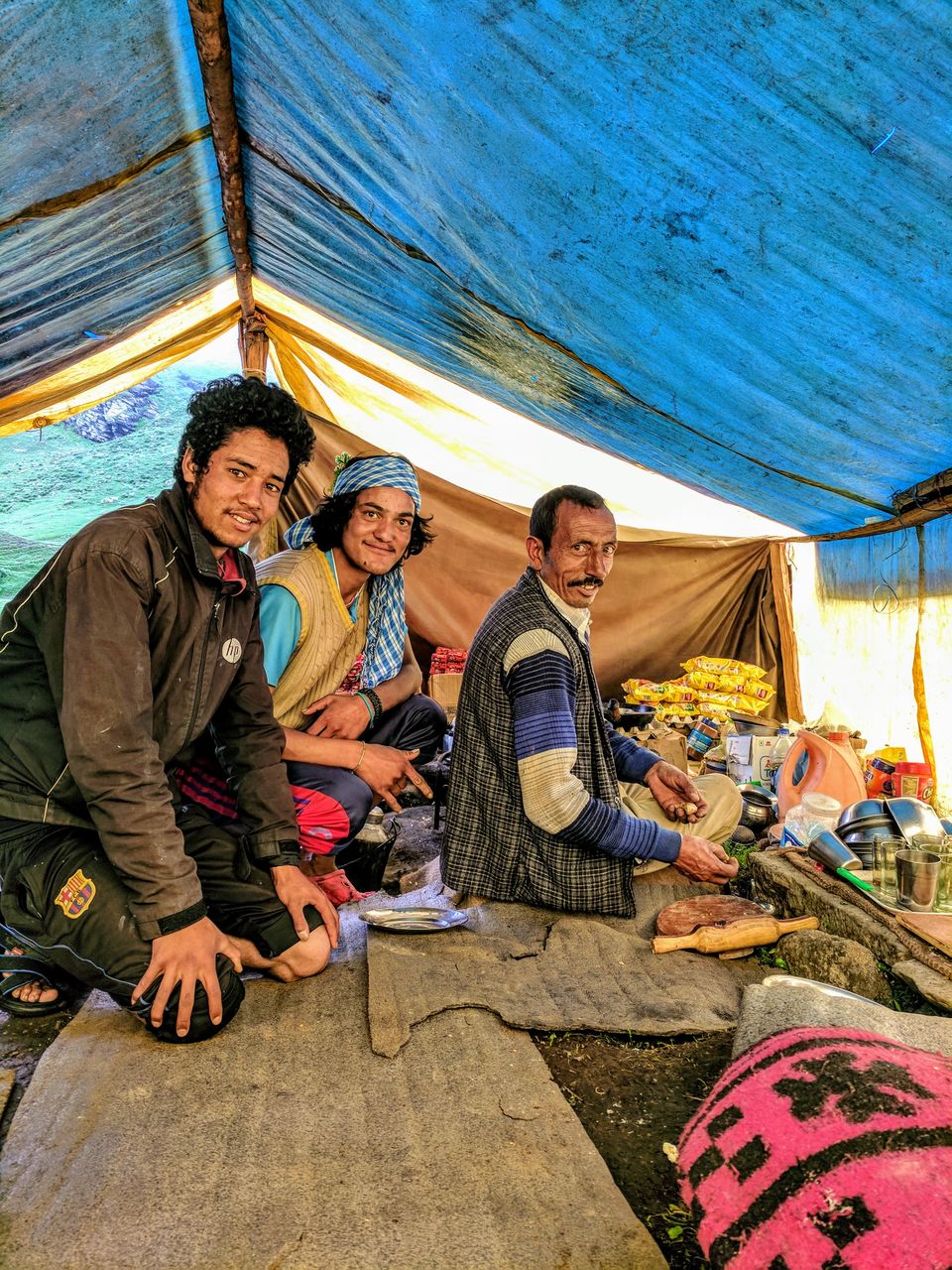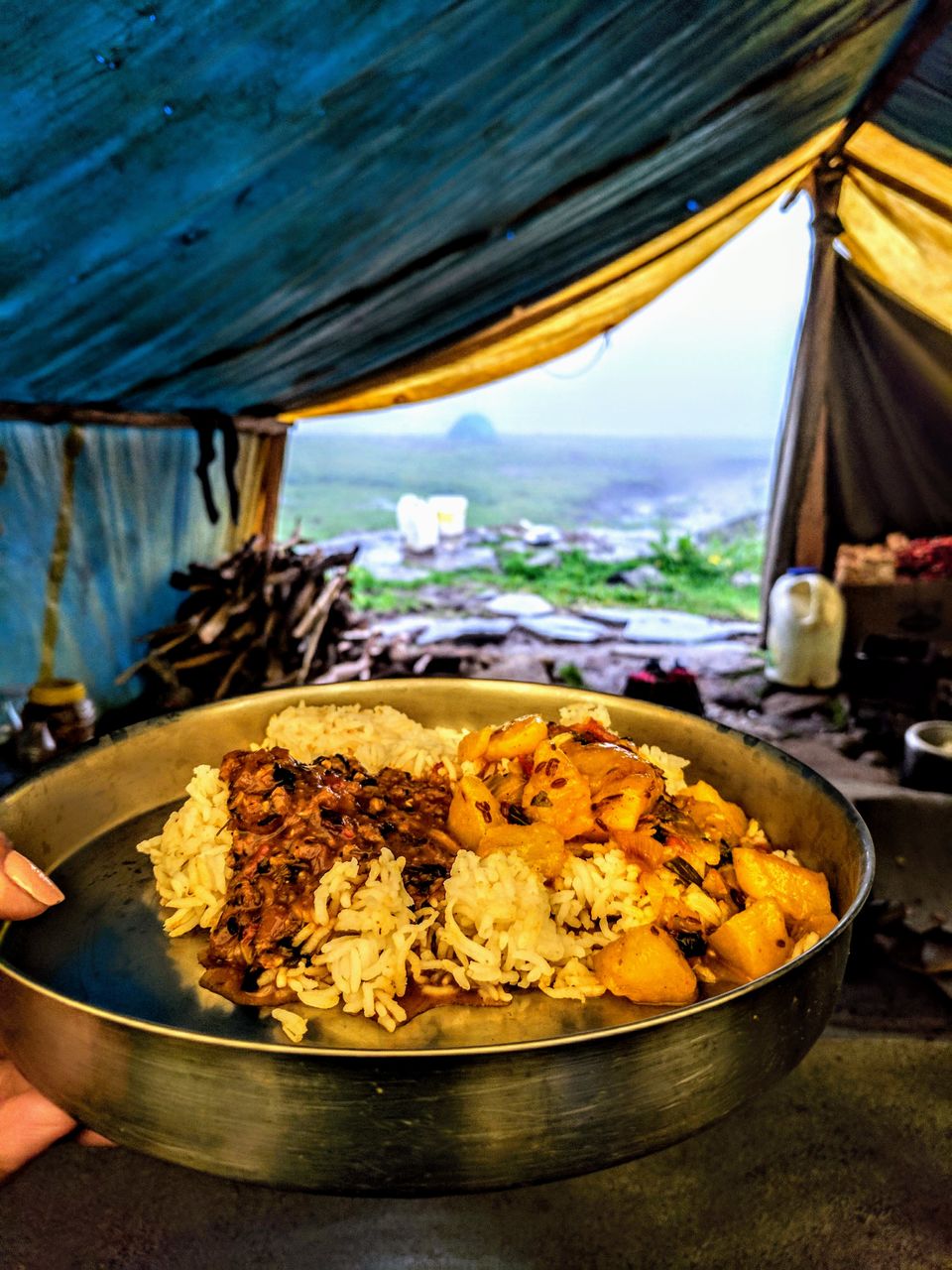 Day 2:
Start your day early, around 8 AM, after having proper breakfast. You only have to carry a small day pack with you for this day as you'll come back to the base camp by evening. Your day pack should include all the necessary items like your water bottle, sun protection kit, energy bars/ dry fruits, camera, rain cover etc.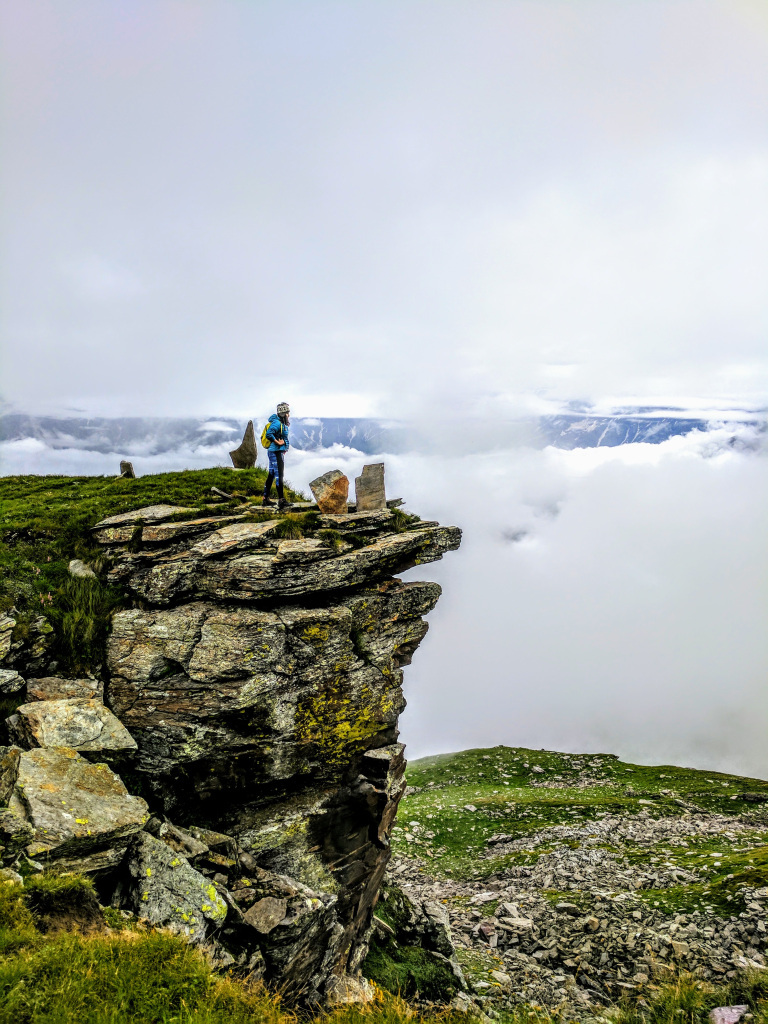 The stretch between Rola Kholi and Bhrigu Lake will pass through boulders and screes so you have to be mentally prepared for this kind of a hike. Once you reach the lake, after all the hard climb, you not only get breath-taking views of the magnificent lake but also Dhauladhar and Pir Panjal Ranges in the background. The lake is frozen during most of the months in a year offering gorgeous views.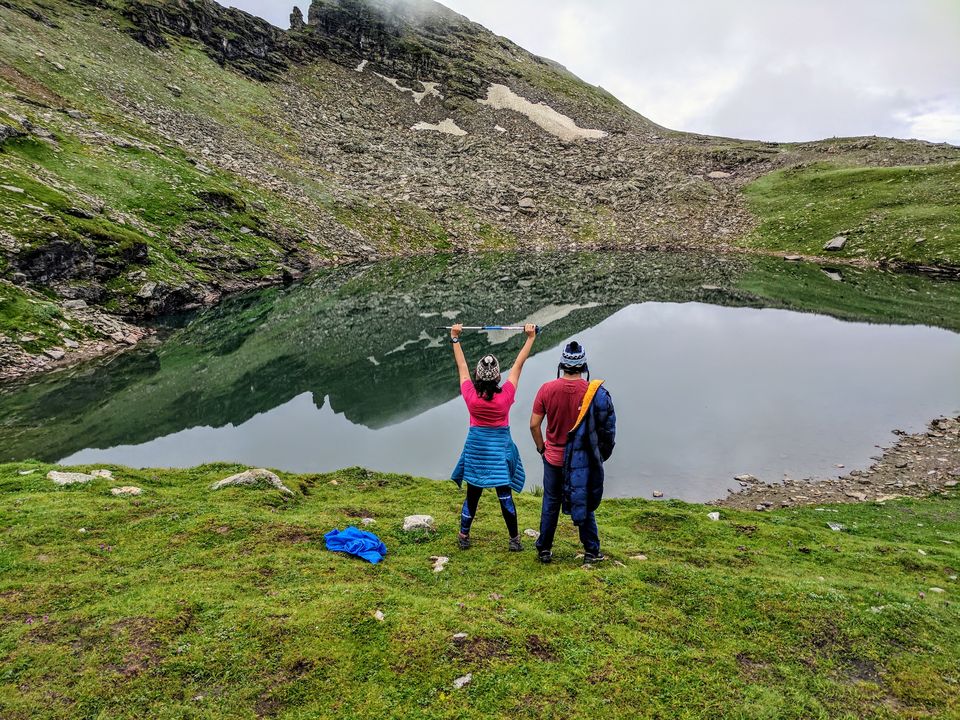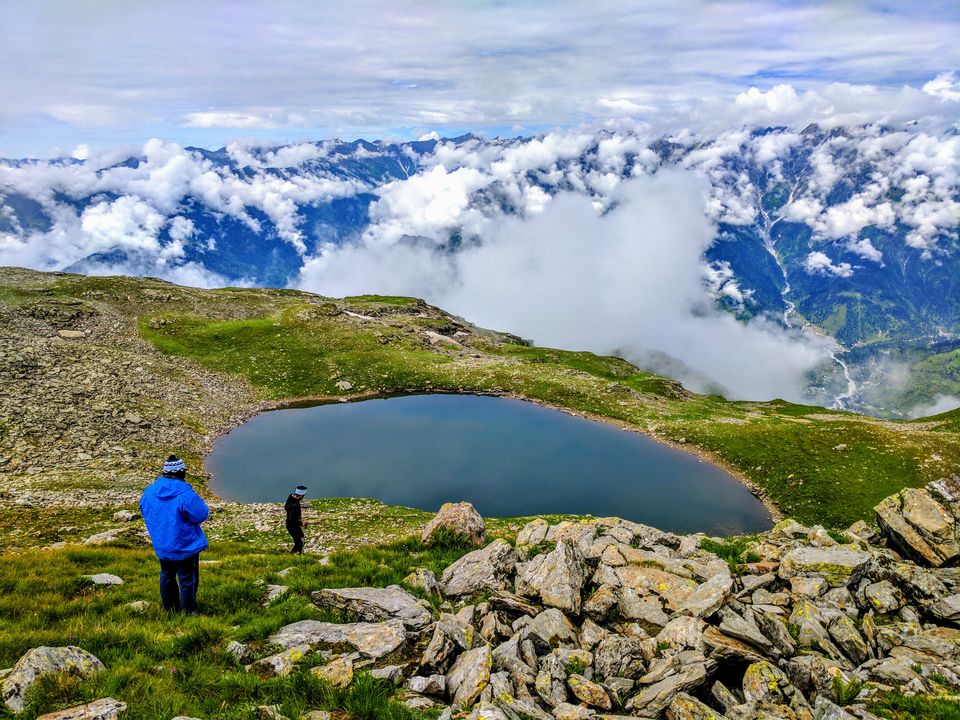 After spending some time at the lake, you can retrace your steps back to the campsite at Rola Kholi and spend the night there under the sky, playing games and singing songs.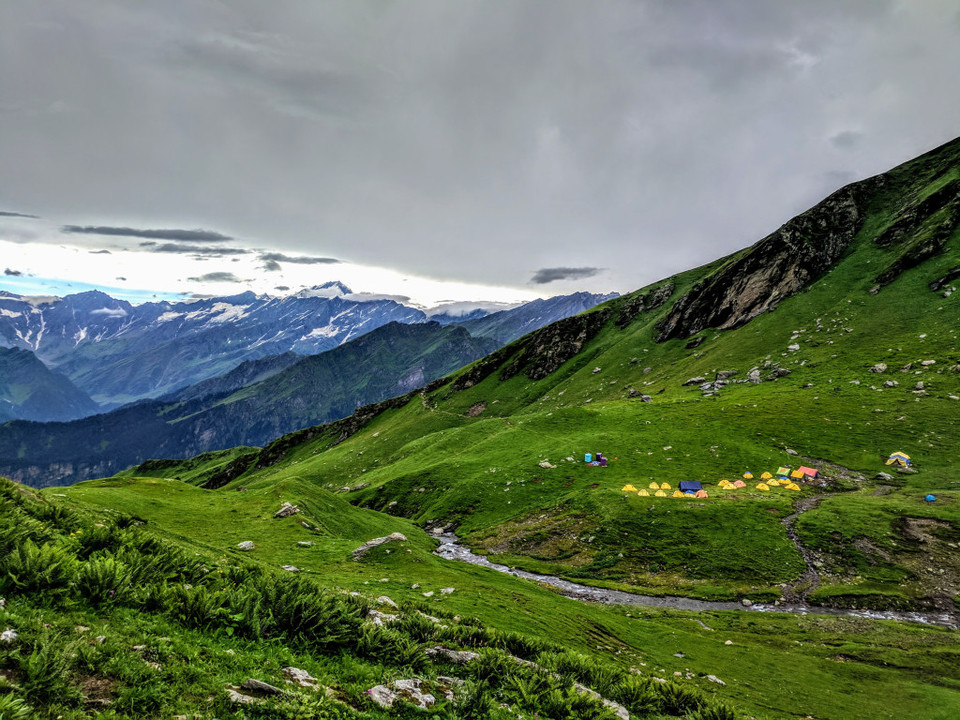 Day 3:
This will be the easiest day of the trek as you'll be descending straight from 12,500 ft to 6,700 ft. You'll be trekking down the same path that you took on day 1.
These 8kms downhill shouldn't take you more than 4 hours even if you take regular breaks. Make sure to call your taxi atleast an hour before reaching Gulaba so that you don't have to wait for it.
You should try to make it to Manali max by 5PM so that you can board the Volvo bus on the same day itself to get to your final destinations.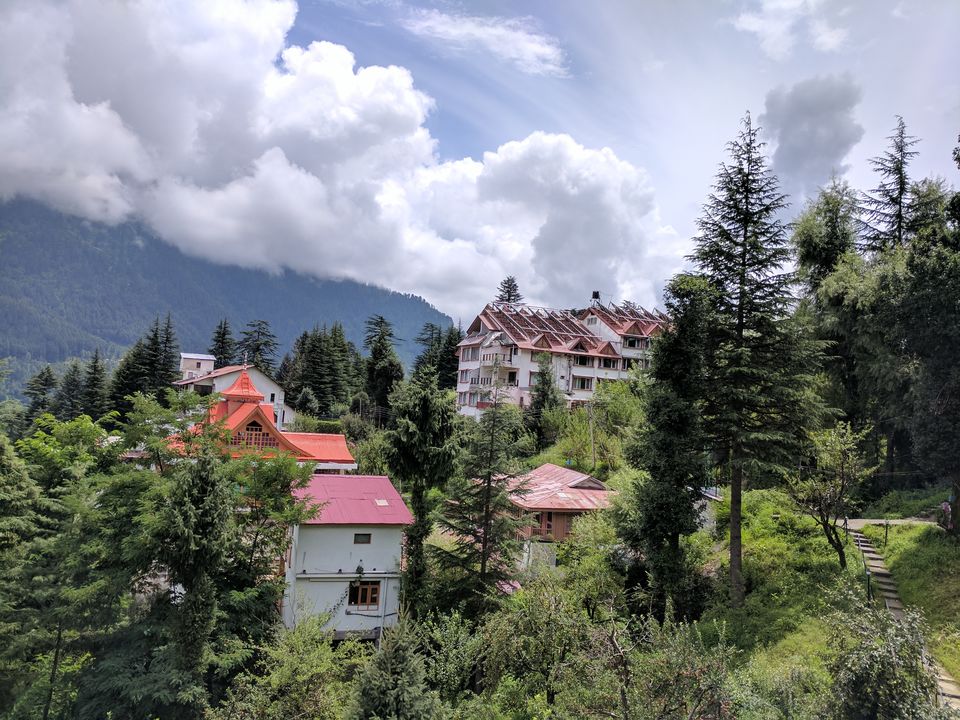 I will cover a few more details related to how to prepare for this trek, what to pack etc in my next blog!
You can follow me on Instagram for regular updates on my travels.