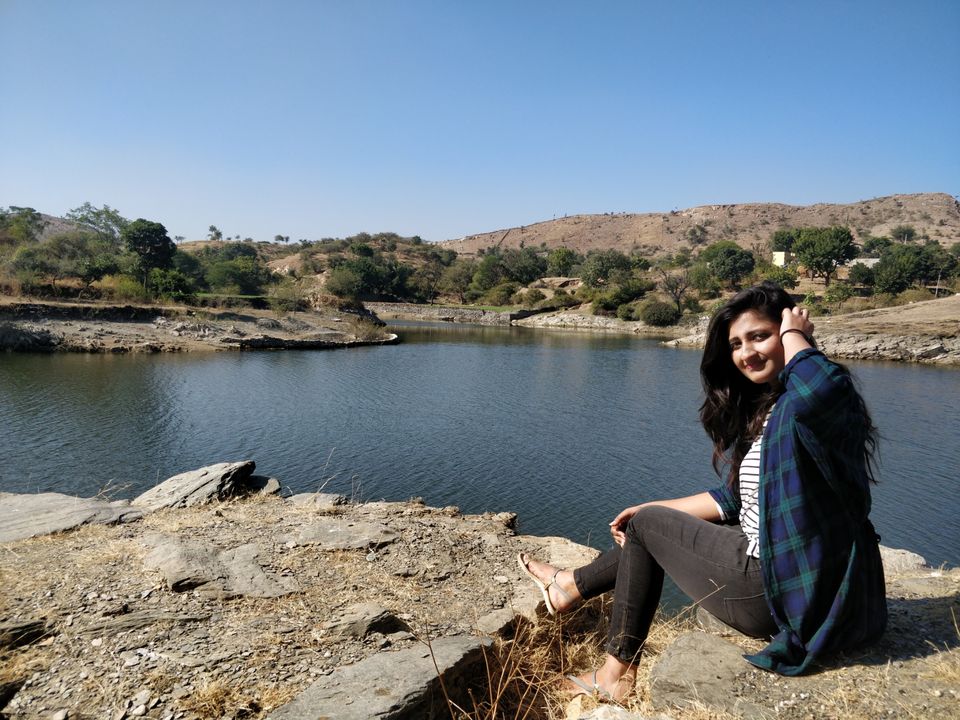 Similar to the Great Wall of China , a wall surrounds the kumbhalgarh fort which is the second longest wall in the world. People often call it the Great Wall of India.
It is a Mewar Fortress on the Westerly range of Aravali Hills, in the Rajasmand district near udaipur. The fort was built under supervision of renowned architect of the time 'Madan'.
It includes 360 temples inside, out of which 300 are Hindu temples and rest 60 are Jain temples. From the top of the fort one has beautiful panoramic view of the Aravali range. 13 major peaks of the 'sandy range' are visible from the fort top. At the top a beautiful palace is constructed, called Badal Mahal. On the terrace at the top of Badal Mahal it is so windy and the view is mesmerizing.
It took fifteen years for the construction to complete. This fort is also the birthplace of great emperor Maharana Pratap. It is considered to be second most important fort in Rajasthan after chittorgarh fort.
It took us around 2 hours inside the fort. We saw the rooms where the queen used to live. Took stroll on the wall side. It is said that the wall ramps are such that it is enough for 8 horses to stand. There are many beautiful temples inside the fort.
This the gate from where you enter the fort. It is known as Hanuman poll. There are two gates to enter the fort. We took tickets worth Rs 5 from the side gate and entered the fort.
The fort looks mesmerizing in the evening. There is a light and sound show held in the evening which showcases the history of the fort. (I suggest if you ever visit the fort this is the must)
How to reach
The fort lies around 84 kms north west of the udaipur city. We took a zoom car. One can hire a taxi or a cab. Public transports are a bit difficult as after national highway one has to cross villages to reach the fort.
We took these photos on our way to kumbhalgarh. All these photos are taken on one plus 5t.