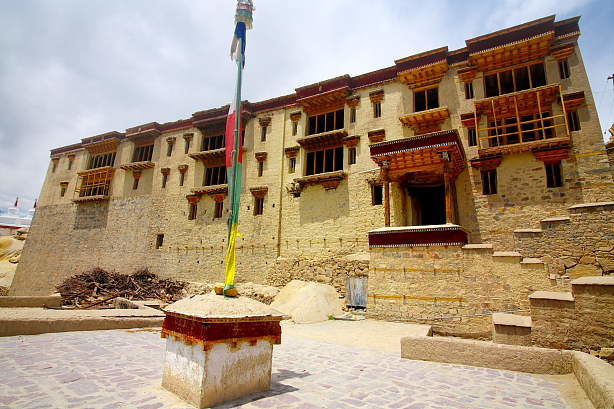 Shey monastery and palace are located on the Leh-Manali route, 15 kilometres from Leh town. The monastery and Shey palace were erected in the 16th century AD. The Du-Khang is enshrined at the monastery by a nearly 10-meter-high copper statue of Lord Buddha.
King Deledan Nagmyal erected the Shey Palace, which has the biggest victory stupa in Leh, the top of which is made of pure gold. The royal family lived at the Shey Palace until 1834 AD, when they relocated to the Stok Palace. ASI has taken over the Shey Palace for protection.
Shey Monastery's architecture is in the Tibetan style. The great Shakyamuni Buddha statue in the gompa is 12 metres tall and spans three storeys. A variety of magnificent wall murals may be seen on the monastery's top floor. The lower floor includes a library and paintings depicting Buddha images in various mudras (hand gestures). Another modest shrine erected by Sengge Namgyal a little distance from the monastery holds another big statue of Shakyamuni Buddha.