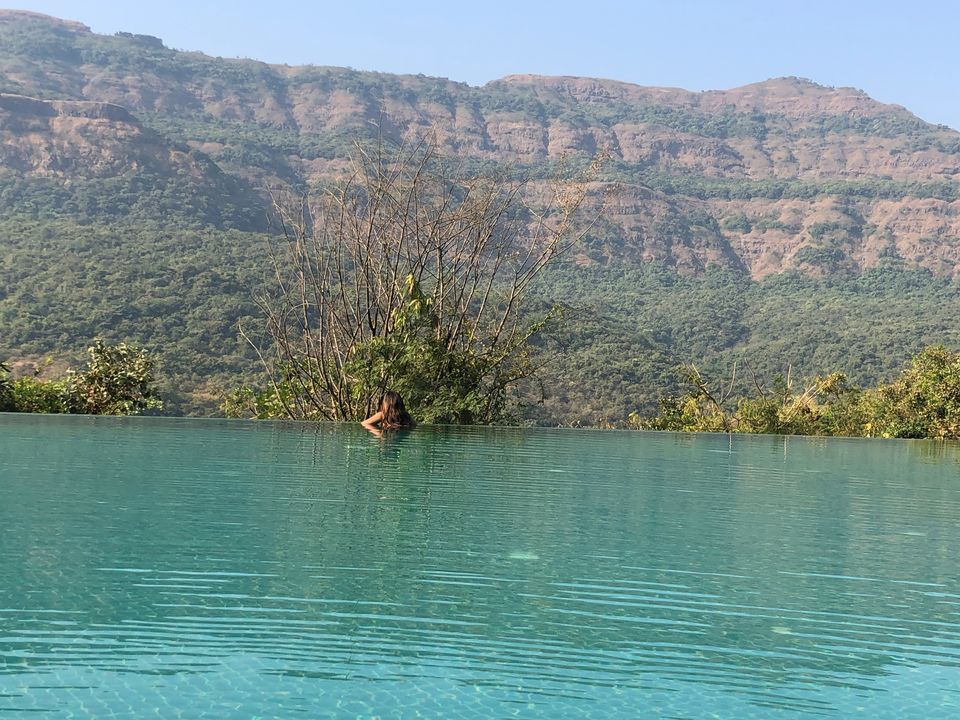 It was my husband's birthday and we decided to go for short trip. He told that he wanted Peaceful, quite, isolated location and I made my plan for 'Hilton shilim'. This place was already in my bucket list and I will tell you why.
1. Location : You won't believe there is paradise just 15 Kms away from Lonavala more specific from 'Tiger point in Lonavala'. But the road from there is all bumpy and it takes around 30-40 mins to reach destination from Tiger point. It it huge property scattered around mountains all private. We had a Check-In for 3P.M, so we reached there accordingly. On arrival we could we were amused by the view and weather. We completed our Check-In formalities with Welcome drink. From the reception only the view was so amazing that and calm which make us like awwhh! We made it to right place.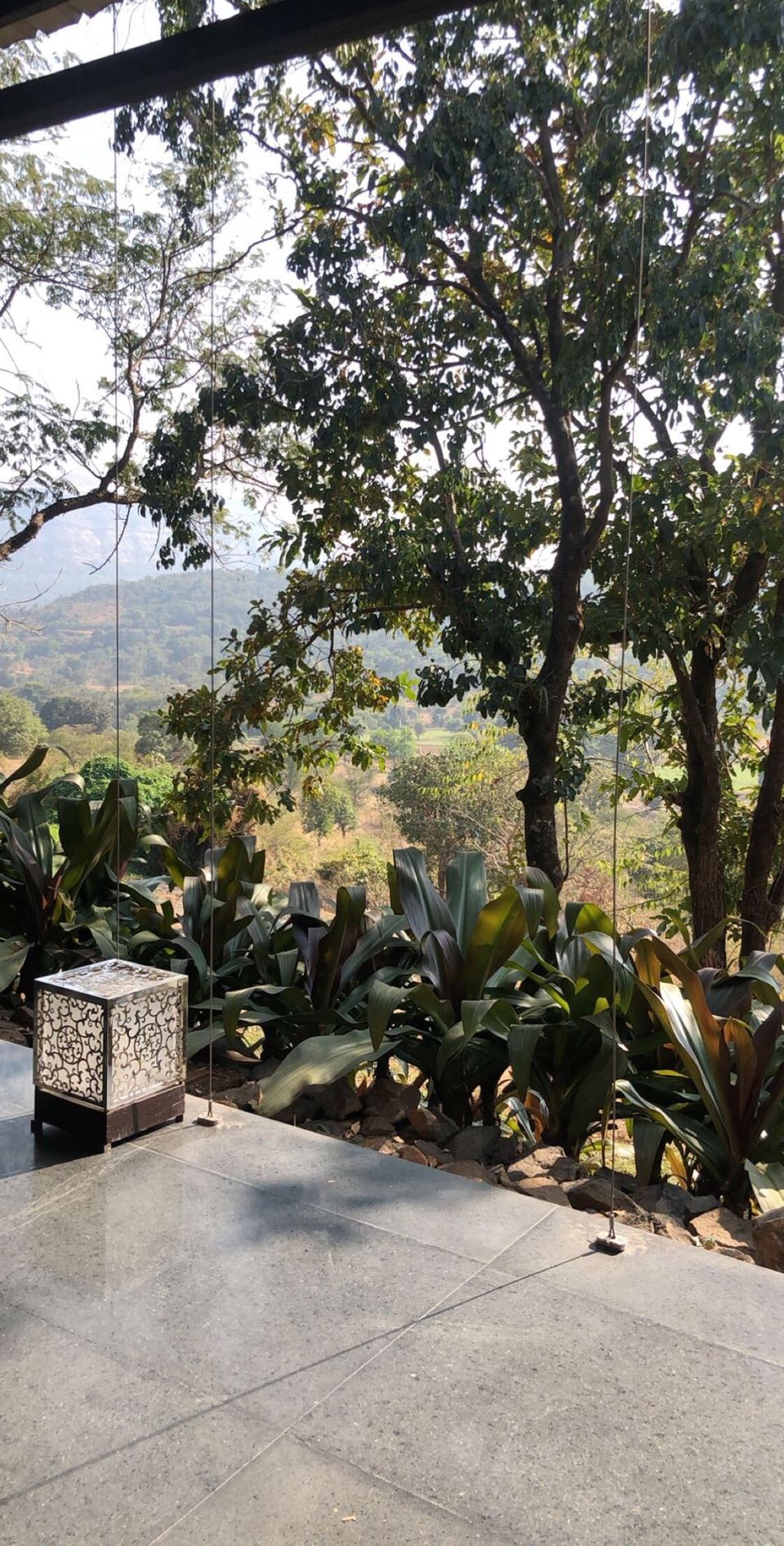 Inside the property they have Nano cars for going from one place to another. You just need to call the cab service and car is ready to pick you up.
2. Beautiful Villas: The villa was just so perfect to cherish our staycation. (Inside the property there are like small small colonies of 5,6 villas at one point. and there are so many colonies spread across. ) Huge room with perfect setup with balcony having forest view. And 'Outdoor shower' which is my personal favorite thing. now you can understand how isolated this place must be.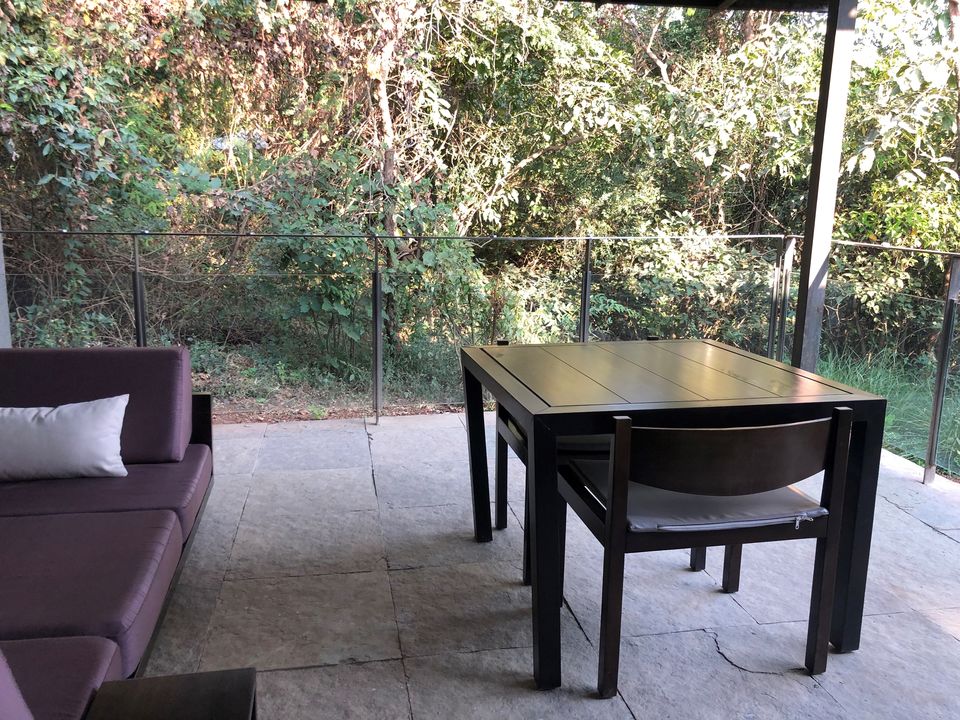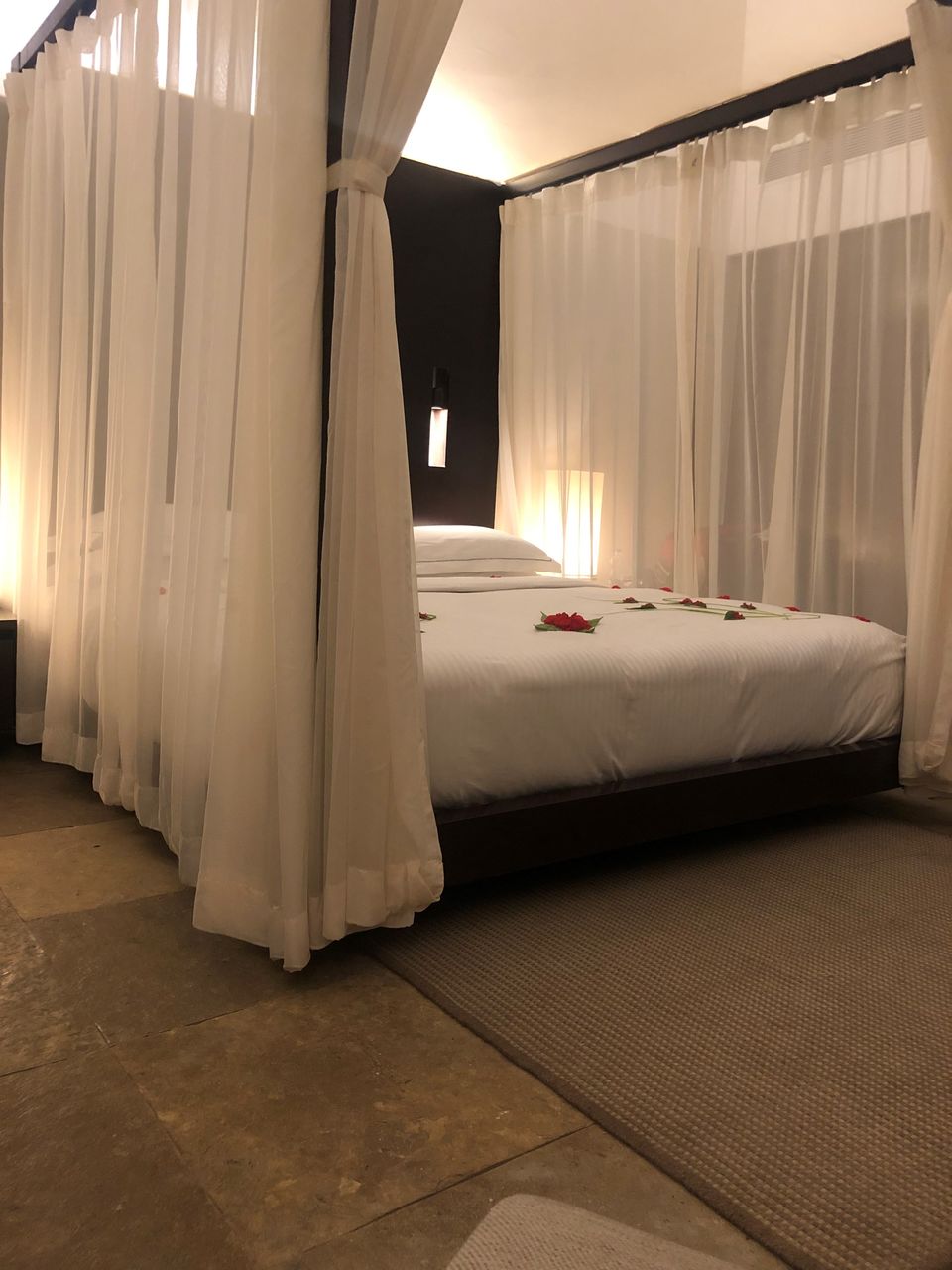 3. Pool and Bar on the top of mountain: After settling down we immediately left for pool which they called 'Lifestyle pool'. The other pool in the property is called spa pool which is in the Spa Area and can only be accessible after using spa service. We reach the Lifestyle pool and I Immediately jumped into the pool surrounded by mountains. The feeling of soaking myself in the pool, away from any hassle, people and surround myself with mountains, trees and nothing more is the one which cannot tell but can only experience. I calm myself there for some time. After that Me and my husband sat in the Mountain bar just beside the pool. We spent the entire evening sitting on couch enjoying hot cup of coffee with snacks. (We ordered pizza and coffee there both were good. Unfortunately it was dry day and they were not serving alcohol). It was all stary affair in the dark and we enjoyed star gazing sitting on the same couch. I could have spent all night sitting there but the bar get closed. This is forest property and everything gets shut here before 8.30. Rest you can see in the pictures below.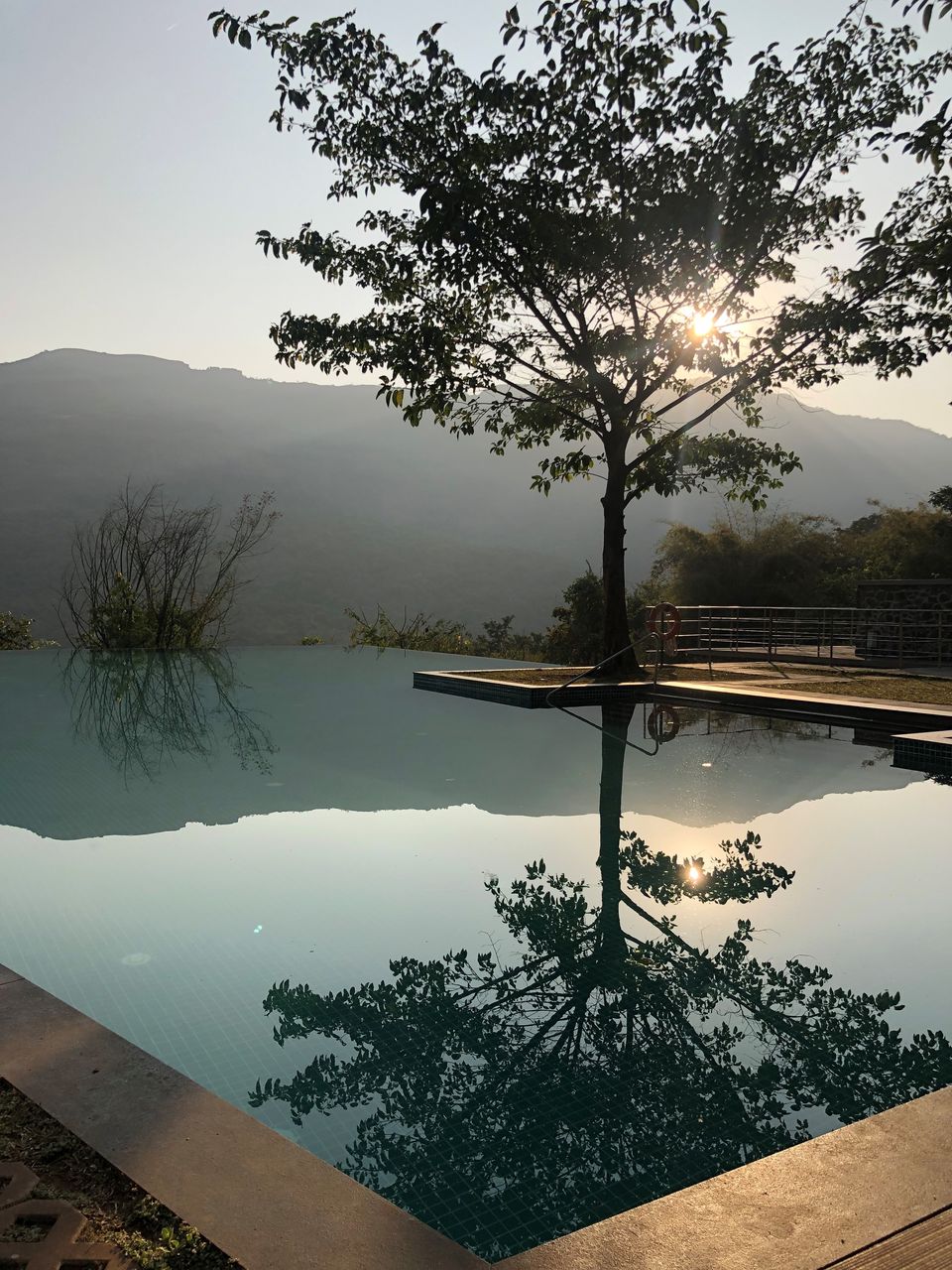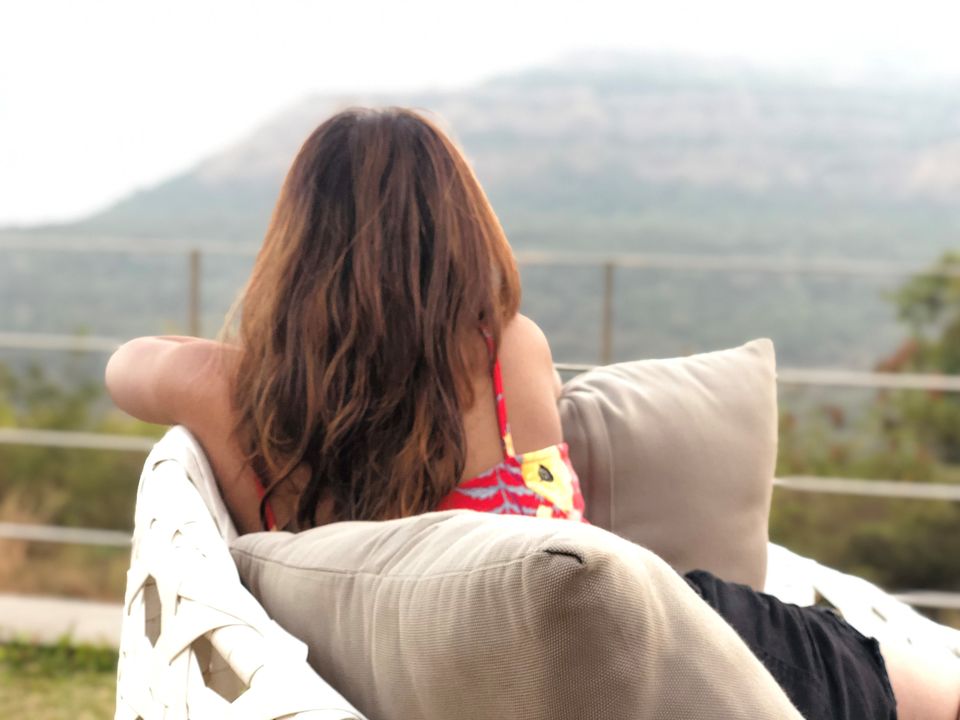 4. Activities for Inhaling positivity and exhaling negativity: They have many activities in the resort you can enjoy them according to your liking. Early morning we went for yoga class at 7 A.M I felt so refreshing and energetic after the class. I insist everyone to attend this. You will be thankful :P (My husband was too :D). After the class instead of calling the cab we decided to go for a walk. We were just roaming around the property catching morning sun rays, oxygen, and birds too. This was the best morning walk I ever had. We reach the breakfast center in the area they called 'Club House'. After breakfast we went for 'Pottery classes' which are held in the 'Hilton Institute'. Cab drop us there. We enjoyed the pottery class. I was always fond of pottery and finally I got the opportunity do try that out, I make the most of it. Also there are other classes held in Hilton-Institute like Cooking, dancing, Agriculture. IF you have time you can go for them as well.
5. Spa Center: This resort is actually famous for the Spa treatments. They have a hug area spread across 70 Acres dedicated to Spa. They are various spa therapies in different spa centers spread across with dedicated spa pool and organic restaurant. We actually did not hit any spa center but we just roam around that campus because did not have time left by then. After visiting spa center area we directly went back to our villa got freshen up and proceed for checkout.
This was completely different experience to stay in Forest resort. IF you need a peaceful gateway in the lap of nature this place is for you.