India abounds with places that are known for their natural beauty and heritage. Seasoned travellers journey to different parts of India to explore this treasure. However, gems of Madhya Pradesh still remain unknown to many tourists. The heart of India offers you not just the grandeur of medieval cities, but also boasts of geological marvels dating back to the Mesolithic era. The region is also known for pristine dense forests that enchant you with its greenery. If you have not yet planned to visit the goldmine that Madhya Pradesh is, the following itinerary will surely make you plan a trip to it right away:
Satpura is one of the oldest hill ranges in India. The dense forests that cover it are home to indigenous trees and a variety of fauna. A visit to Satpura will take you away from the city life and fill you with the bliss of nature.
The best way to reach Satpura is to fly to Bhopal. A 3.5 hour long drive from Bhopal will bring you to Satpura.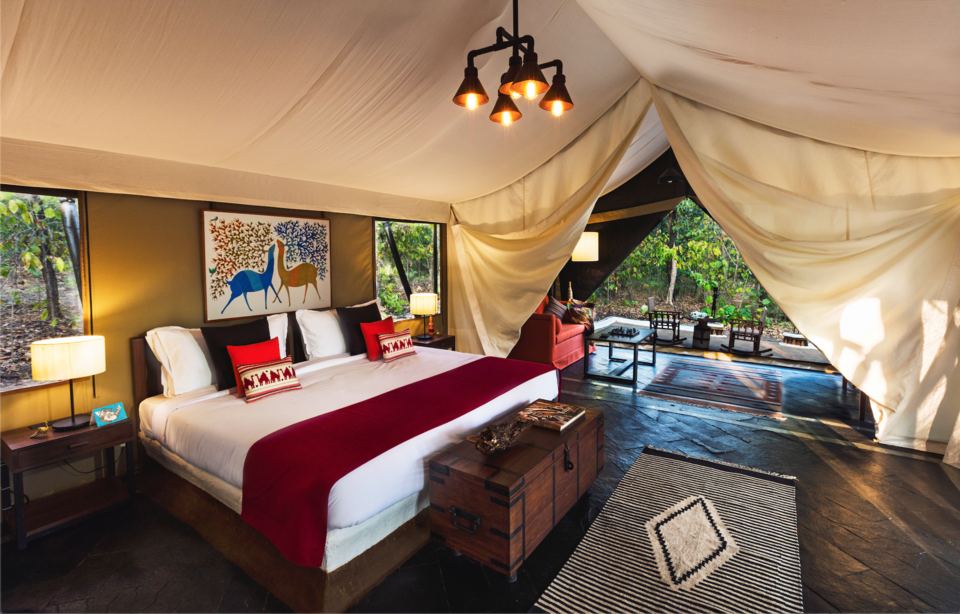 Begin your day with a morning game drive, searching for wildlife. Animals like sloth bear, leopard, wild dog and if lucky the tiger can be seen, apart from common herbivores like gaur, sambar, spotted deer etc. A naturalist from the resort will escort you through the forest. Reni Pani focuses on non-motorized ways of exploring the landscapes of Satpura. You can choose any of the safaris that include walking, canoeing, cycling and camping apart from jeep and motorboat excursions.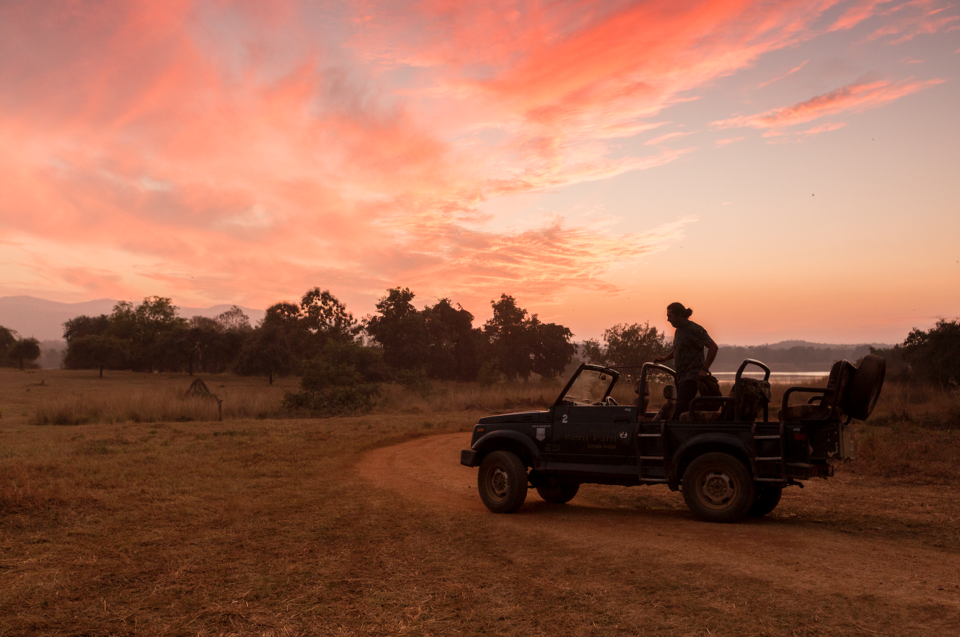 Begin your day with a morning walk where a naturalist will help you identify the endemic tree species. Head towards Bhopal after breakfast. A UNESCO World Heritage Site, Bhimbetka awaits your visit en route.
Bhimbetka is one of the oldest recognised historical sites in the world. The rock paintings here date back to the Mesolithic era (8,000 BC). Situated inside Ratapani Tiger Resort in Raisen district, Bhimbetka caves are surrounded with endemic biodiversity.
Head out to Sanchi after a continental breakfast at The Coriander Leaf restaurant. A UNESCO World Heritage site, Sanchi Stupa is a Buddhist complex built in the 3rd Century BC. Situated at an hour's distance from the city of Bhopal, the complex immerses you in a tranquil atmosphere amidst the greenery.
Come back to the retreat for lunch and then head out to explore Bhopal. The capital city of Madhya Pradesh, Bhopal is known for its Nawabi architecture, clear lakes and lip-smacking food. Watch the old world charm come alive as you take a guided heritage tour of the city organised by the resort. Visit Taj-Ul-Masajid, Chowk Bazaar, Tribal Museum, Museum of Man and Bharat Bhavan before you call it a day.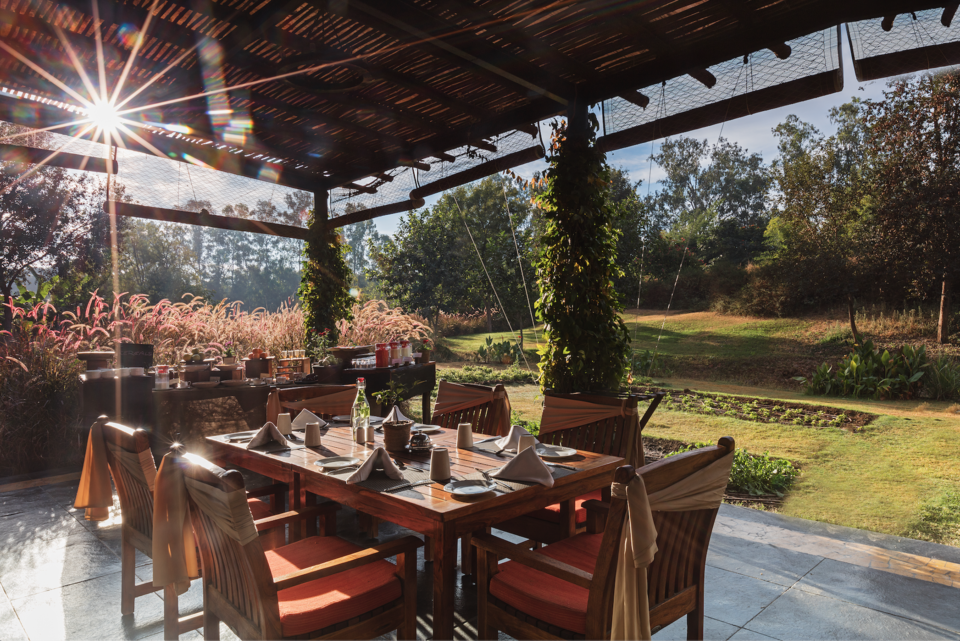 Indulge in a leisurely breakfast with a wide continental platter before you begin your journey back home. As you check-out of the resort, the staff shall be ready to drive you to the airport.
Charmed by this beautiful itinerary that takes you to the loveliest places in Madhya Pradesh? You can make your bookings here!
In association with Jehan Numa.
Check in to Reni Pani Jungle Lodge in the enclosures of Satpura National Park by afternoon. Reni Pani is an aesthetically designed conservation and wildlife-focused lodge located close to Tawa reservoir in Satpura. The stunning location of the lodge will enchant you with its beauty. A personal butler assigned to you at your cottage will ensure that your comfort is well taken care of.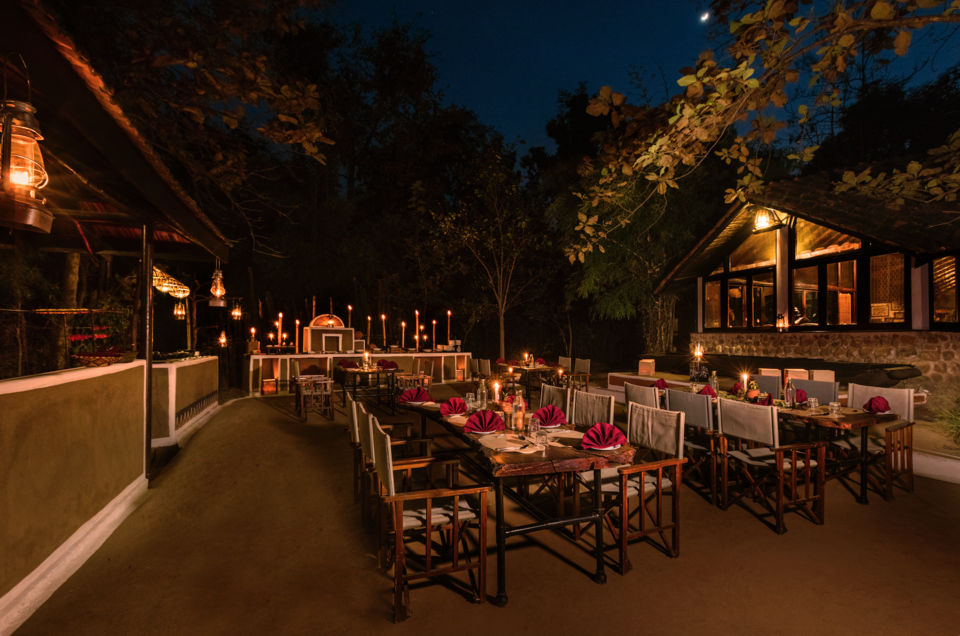 Have your lunch and take a rest. As the evening settles in, visit the Gol Ghar, a warm and cosy hub with a central fireplace that also has a bar and a lounge. Try your hand at an evening cooking session. The chef at the resort will demonstrate some authentic preparation local to Bhopal. Enjoy local stories by the fireplace while you relish finger-licking delicacies of the local cuisine.
After lunch, you can take a canoe safari on the Denwa river. Canoes allow you to explore the narrow water inlets and watch the wildlife from good proximity. The guides will help you identify the rare birds and trees here. Paddling slowly through the stream, you can have a peaceful and therapeutic nature day at your own gentle pace.
Come back by sunset and have dinner later. Spend another great night in your cottage in Reni Pani Jungle Lodge.
Continue your journey to Bhopal. Check-in to Jehan Numa Retreat, that lies at the edge of the verdant Van Vihar National Park. Relax in a luxurious suite at this opulent resort.
Jehan Numa Palace is another luxury destination which you may choose for a comfortable stay in Bhopal.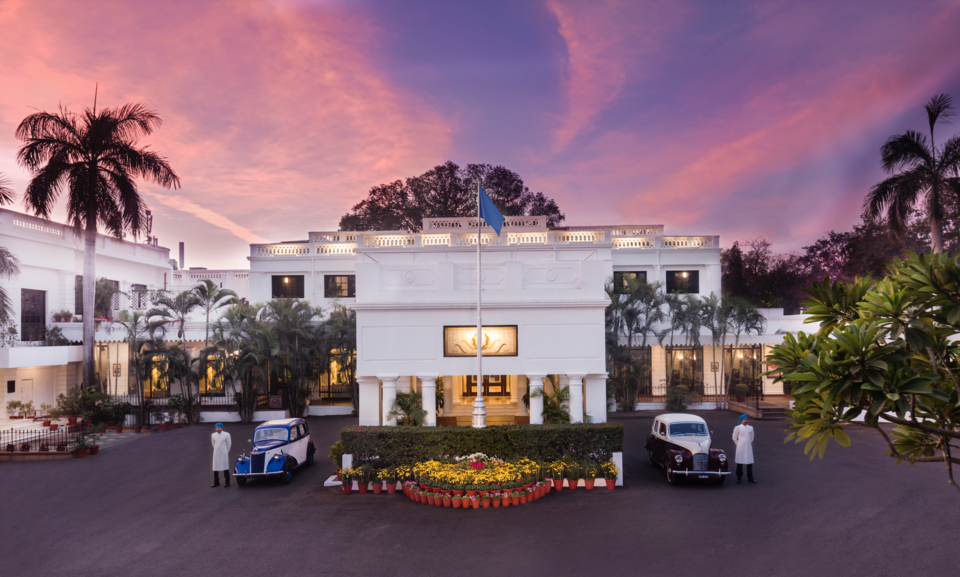 Wash off the tiredness with relaxing massage therapy at the Chakra Spa. Fresh and well-rested by the evening, enjoy the flavours of Bhopal at The Jamun Tree restaurant. Known for its impeccable ambience and palatable kebabs, the restaurant offers outdoor seating under the lush Jamun trees.
Freshen up and head out for a curated dinner under the stars encompassing the lost royal recipes of Madhya Pradesh. Taste the flavour of some of the dishes you already tried learning in Satpura. The dinner is a gourmet affair that you wouldn't forget mentioning at your next family gathering.
Frequent Searches Leading To This Page:-
madhya pradesh world heritage sites, madhya pradesh cultural heritage, madhya pradesh heritage sites, madhya pradesh luxury tour, natural beauty in madhya pradesh