Orchha, Medieval legacy in stones! The medieval city is popular for its unparalleled architectures of temples and monuments built by Bundela Rajput rulers in 16th and 17th century. The most notable ruler was Raja Bir Singh Ju Deo.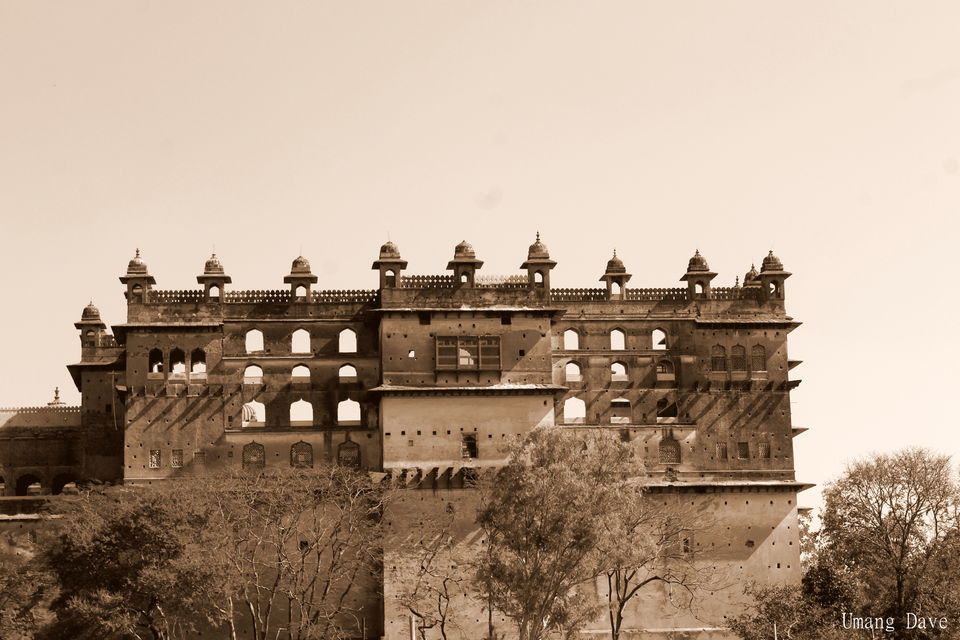 What to see:
Jehangir Mahal: This was built in honor of Mughal Emperor Jehangir who visited this place. It is popular for its delicate works of Chattris.
Raja Mahal: This palace was built by King Madhukar Shah.One can enjoy a sound and light show at this mahal to know more about the historical importance of this place.
Rai Parveen Mahal: It is most popular architecture. The story related to Rai Parveen, a poet, King Indra mani and emperor Akbar is interesting.
Ram Raja Temple: This palace turned temple has very interesting legend related to it. This is the palace where lord rama is worshiped as King, 'Raja".
Chaturbhuj Temple: It is built upon a high platform of stone. The temple is popular for its architectural style. there are many beautiful emblems and symbols used for beautification.
Laxminarayan Temple: There are many beautiful wall paintings. The murals are depicting historical incidents and characters. They have many spiritual subjects.
Chattris (cenotaphs): There are 14 chattris situated at the Kanchana Ghat of Betwa river. These were made in memories of the rulers of Orchha.
Other places to visit are: Phool bagh, Diwan Hardaul's palace, Sunder Mahala and Shahid Smarak.