Pench National Park is one of the most alluring and exquisite wildlife destinations for travellers who crave for unique and rare wildlife in India. Located in the Madhya Pradesh state of India, this place is fully covered with mesmerising mountain ranges of Satpura Hills and a beautiful fresh water lake flows right through the Pench Forest. Finding such an ecosystem in a national park is not a common thing in India, but Pench National Park owns these unique characteristics.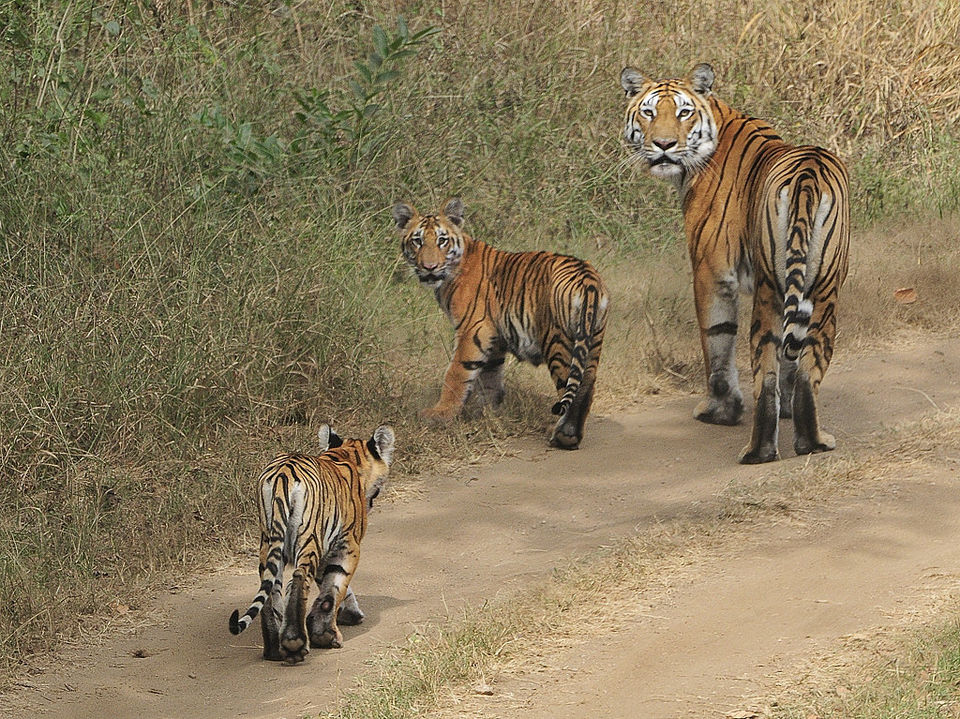 Although, the entry in the Pench National Park and Reserve is open for visitors throughout the year, yet you cannot expect the more desired presence of wildlife in all seasons. Especially, when your target is to meet some unseen variety of birds and animals, it is mandatory to visit Pench National Park at a right time. Therefore, it is obvious and natural that the information on the best time to visit Pench National Park in Madhya Pradesh is quite critical and helpful for desired tourists and this article will present that information in a right way.
Best Time To Explore Pench National Park & Reserve In Madhya Pradesh -
The best time to have the most amazing encounters with wild animals of Pench National Park is during the months of October to June as the climate during these months is favorable and appealing to wildlife of the park. In the October month, your visit to this park will enable you to see an exceptional sight of colourful birds and the best of nature as after monsoon, it become denser and more attractive due to appealing greenery all around.
Due to such a heavenly view of the park, this season is accepted as the best time to visit Pench National Park by a majority of tourists. Though the perception of the best season for every tourist differs due to difference in thinking and like-mindedness. So, based on different interest, one should plan a visit to Pench National Park in different months, but within October to June months only.
Best Time To See Pench National Park For Tiger Lovers -
Tigers and leopards are the most desired creatures in Pench National Park among all kinds of visitors. If your prime aim is to spot numerous tigers during your safari excursions in this park, then plan a tour to this place during summers. During this period, the tigers and leopards come out from their dens to waterholes of Pench River. This way, you grow your chances to meet the big cats of Pench near the water reservoir of Pench National Park.
Although, summers are the best to spot tigers in Pench National Park, yet for many tourists, this climate is extremely unbearable and harsh because of the high temperature that goes up to 40 degree Celsius. If weather is not an issue to you, then summer holidays are the best option to grab the opportunity to step inside the forest of Pench National Park.
Visiting Pench National Park In Winters - From the months of October to March, the area of Pench National Park becomes cold and soothing. The temperature during this period range between 11 - 30 degrees. The soothing climate of this area encourage visitors to be here during this time, but the encounters with wildlife during this period are less. For safari, one must choose day time as it allows clarity and higher sights of wildlife.