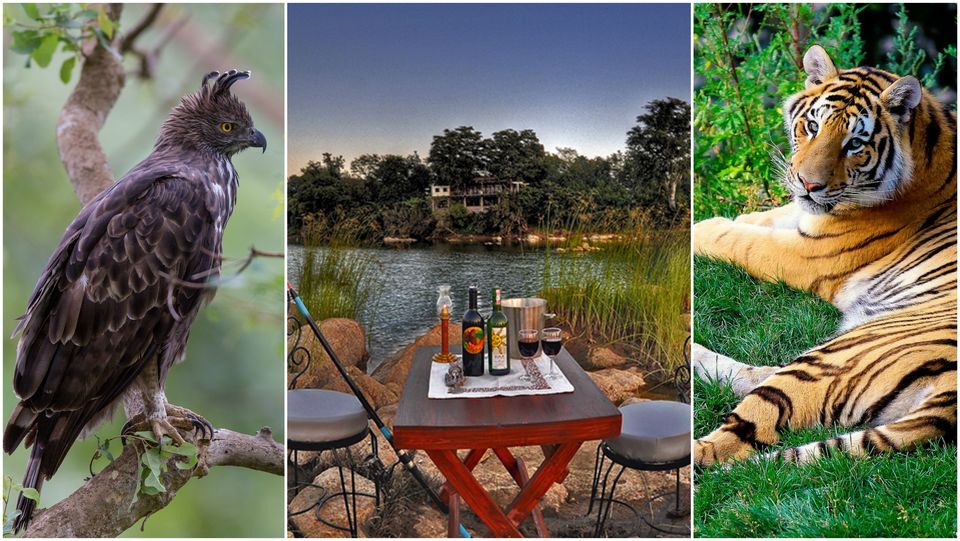 If you could visit only one place in India to explore nature and wildlife, it would have to be Madhya Pradesh. While the state is famous for many different things, but its sheen is unparalleled when it comes to the variety of flora and fauna it has on offer. Madhya Pradesh is home to a whopping 10 national parks – Kanha, Bandhavgarh, Satpura, Sanjay, Madhav, Van Vihar, Ghughwa, Panna, Pench and Dinosaur, but if it is your first time in the state, I suggest you start your journey with the Panna-Pench national park
The Panna-Pench trail is a brilliant way to explore MP's exotic wildlife. And the best part is that you can cover both these signature national parks in the very same itinerary.
Let me tell you how you can experience the best of Pench National Park
Getting there
If you plan to explore the Panna-Pench trail, the Panna National Park is where you should begin.
By air: Distance of Khajuraho Airport to Madla Park Gate of Panna is 25km. The airport receives flights from both Delhi and Mumbai, albeit with at least one stop. Layovers, however, are not very long. For example, with a short layover, you can reach Khajuraho from Delhi in less than three hours. From the airport, you can hire a private taxi to Panna Pench National Park.
By road: The Delhi to Panna road journey is difficult if done non-stop, but with a break in Gwalior, it is a relatively enjoyable ride. The distance from Delhi to Panna is 650km and the NH2 route of Faridabad – Mathura – Agra – Morena – Datia – Jhansi – Chattarpur – Panna Tiger Reserve is most suitable. A road trip from Mumbai to Panna is not recommended at all because the distance is more than 1000km between the two.
By train: Satna, at 70km away, is the nearest railway station from Panna National Park. It hosts regular trains from both Delhi and Mumbai.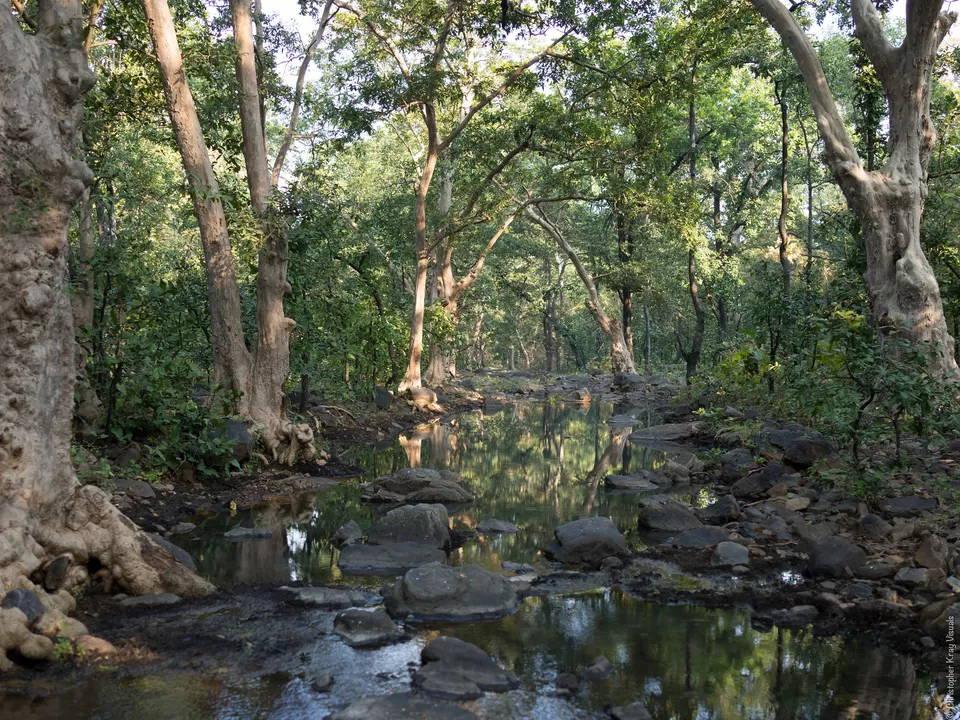 Located in the Chhatarpur district of Madhya Pradesh, Panna National Park was given the Award of Excellence for maintenance by the government of India in 2007. With an area of nearly 550 square km, this place is home to some big predators and tall waterfalls. Designated as a biosphere reserve in 2011, it is an entirely new world that has the power to calm and dazzle you. The two biggest draws of the park are the majestic tiger and the steely ghariyal – a reptile found only in the Indian subcontinent.
Panna lies in the Vindhya ranges, so the temperature here is perfect for its flora and fauna to thrive. Besides the tiger, various other animals can be found here, such as leopard, chital, chinkara, nilgai, sambhar and sloth bear. It's also home to over 200 species of birds such as the bar-headed goose, honey buzzard, king vulture, blossom-headed parakeet, and changeable hawk-eagle. In addition to the forest, the national park is home to River Ken, which is the lifeline of the entire eco-system. Visitors can enjoy a boat ride, but it is best to keep along the shores because the river is inhabited by reptiles such as ghariyal, pythons and king cobras. Vulture sighting is also fairly common here.
Points of interest in & around: Visitors can check out attractions such as the Pandav Falls, Ken Ghariyal Sanctuary, Ken Boating Site, Raneh Falls, Mahamati Prannathji Temple, and Baldeoji Temple while here. You can also drive to Chitrakoot, which is three hours away, or admire the Khajuraho carvings, located at an hour's drive away.
Where to stay: There are two great options to stay at near Panna National Park depending on your budget and the number of people with you. First is the Madla Jungle Camp, which has air-conditioned tents at ₹2,990 per night. The other, more luxurious option, is the gorgeous Ken River Lodge which is a sprawling treehouse in the jungle. It can be booked for ₹12,000 onwards. Click here to know more.
The distance between Panna National Park and Pench National Park is over 450km and can be covered in a taxi.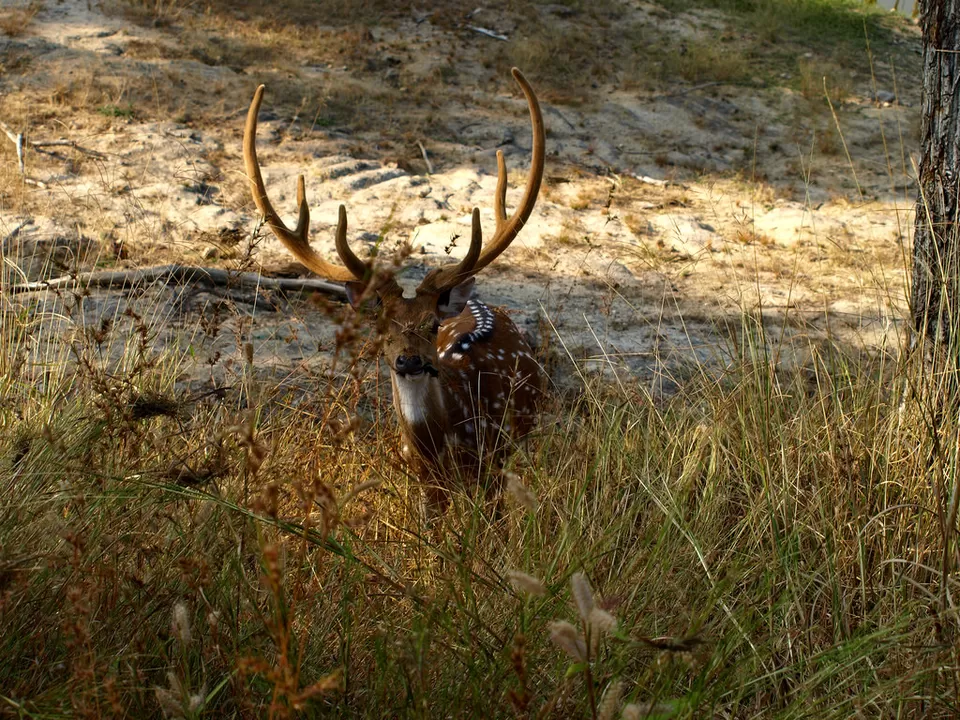 Next stop is the beautiful Pench National Park in the Seoni and Chhindwara districts of Madhya Pradesh. Deriving its name from the magnificent Pench River that divides the park into almost equal halves, the park won the Best Management Award from the government of India in 2011.
Once you enter the vicinity of Pench, you can't help but realise that it seems straight out of Kipling's iconic The Jungle Book with tigers, leopards, jackals and other animals, in the same proximity as you. Well, that's because the author actually did base Mowgli's adventures in this park. This isn't the only impressive thing about Pench though; the park is home to the great royal bengal tiger which, unlike in other parks, is sighted here almost everyday. Besides the royal bengal tiger, there are 39 other species of mammals, 13 species of reptiles, three species of amphibians, and 285 species of resident plus migratory birds here. Phew. Commonly seen animals are chital, sambar, nilgai, wild boar, jackal, Indian leopard, sloth bear, indian wolf, wild dog, porcupine, monkey, jungle cat, fox, striped hyena, gaur, four-horned antelope and barking deer. There's plenty on offer for a bird-watcher also here; some of them are peafowl, junglefowl, crow pheasant, crimson-breasted barbet, red-vented bulbul, racket-tailed drongo, Indian roller, magpie robin, lesser whistling teal, pintail, shoveller, egret and herons, minivet, oriole, wagtail, munia, myna, waterfowl and blue kingfisher. The park also protects four species of the now endangered vultures.
Points of interest in & around: Visitors can check out attractions such as Avian Capital, Baghin Nala, Piyorthadi and Sitaghat while here. You can also drive to the Pristine Tamia forest, which is four hours away or spot more wildlife at the Kanha National Park, located four hours away as well.
Where to stay: There are two great options to stay at near Pench National Park depending on your budget and the number of people with you. First is the Kipling Court Jungle Lodge which has air-conditioned rooms starting at ₹1,000 per night. The other, more luxurious option is the breathtaking Pench Tree Lodge, located inside the jungle. The whole lodge can be booked at ₹18,000 onwards. Click here to know more.
Going back
By Air: The airport nearest to Pench is in Nagpur, at 110km away. From here, you can take direct flights to Delhi or Mumbai.
By Road: We don't recommend a road journey to either Delhi or Mumbai, because it'll be very tiring even with break journeys.
By Train: The nearest railway stations are in Nagpur city (105km away) and in Jabalpur (200km away). You can catch trains to both, Mumbai and Delhi, from both of these stations based on availability.
Best time to go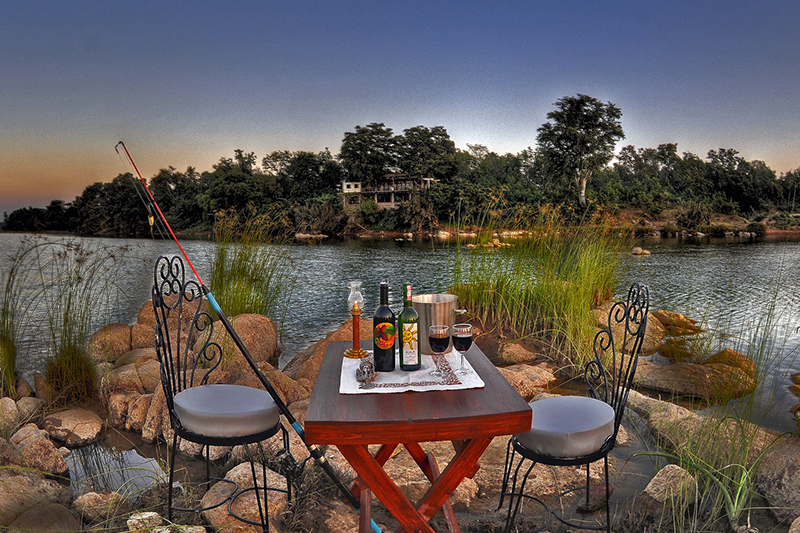 The best time to visit Madhya Pradesh is between the months of October and June. The temperature is pleasant, and hence ideal to stroll around and explore the national parks.
Madhya Pradesh is known for its exotic wildlife and luxurious, but affordable lifestyle. The fact that it's located in the centre of the country makes it accessible from everywhere. Explore the Panna-Pench trail to tell your own grandchildren a fascinating story in the future. Follow Madhya Pradesh Tourism on Facebook and Instagram, or check out their website to read up on their relentless wildlife conservation efforts.
If you've already been to Pench National Park, share your experiences on Tripoto's 25-million-strong global community today. Travel is a religion here.
In association with Madhya Pradesh Tourism.
Frequent Searches Leading To This Page:-
pench national park India, pench national park tour package from nagpur, pench national park jungle safari booking, panna national park tiger reserve, panna national park information