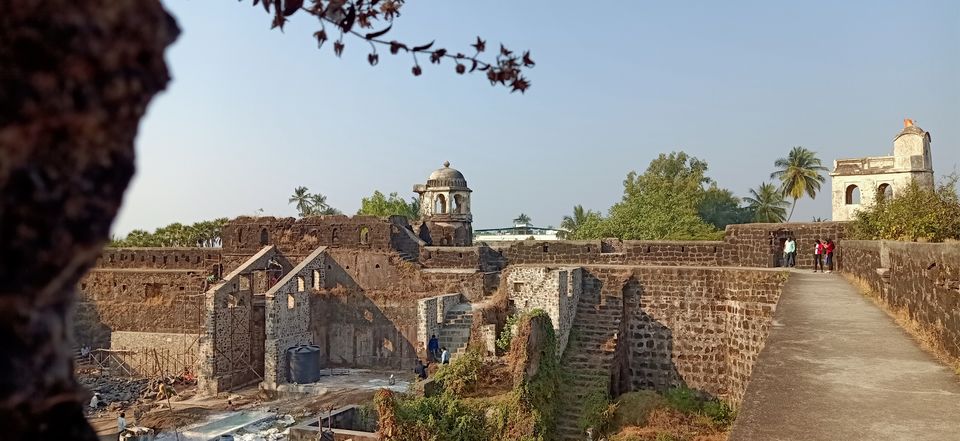 This blog is the continuation from my last blog on a trek which I tried to cover under Rs.100.
This fort has its share of history, it changed hands from Islamic invaders to Portuguese to Maratha and then to British, because of its strategic location.
One episode from its timeline that intrigues me is, the battle between the Portuguese and the Marathas which ended with our Maratha forces being victorious.
If you've watched "Bajirao Mastani" – the Bollywood movie made on Peshwa Bajirao-1 then you must know "Chimaji Appa" – younger brother of Peshwa Bajirao-1, who's shown interfering in the relation between Peshwa and Mastani. I have no problem with the movie. But the movie seems to have reduced him to a shallow figure – this is my personal opinion and not an expert opinion.
However, "Chimaji Appa" was an eminent warrior like his elder brother who brought the western coastal forts under Maratha control and free the entire area of the Portuguese hegemony.
Chimaji – led a campaign called "Vasai Mohim" to re-capture the forts around Vasai area which were becoming strong held of the Portuguese invaders, in which he was successful.
The Shirgaon fort, I guess was captured under this campaign.
When I reached here, I saw the fort was under maintenance. It is in a bit ruin state but the government is working on its preservation.
There is huge amount of greenery around the fort and the best place to enjoy the eternal ceremony of the sunset.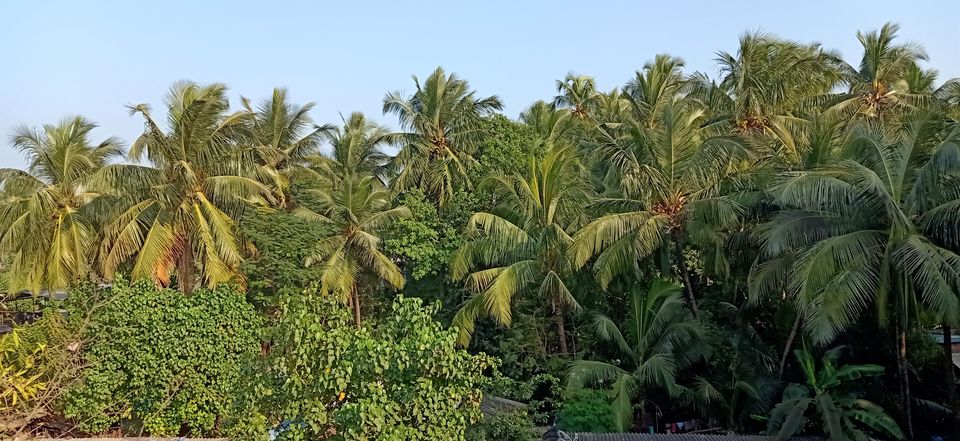 How to reach :
- Get down at Palghar station.
- Take a ST bus to Shirgaon.
- Walk for few minutes, the fort is hidden among the human settlement.
The beach is good in shape and the locals maintain it well. There are food stalls at the beach and also a ground to play cricket.
This place would be a great option for a week end getaways. It was not crowded, though it was Sunday.
A perfect stop for beach lovers near the city of Mumbai. It is well connected with the rail route and ST buses and rickshaw ply on regular intervals.
I leave you with few pictures I clicked, here they are: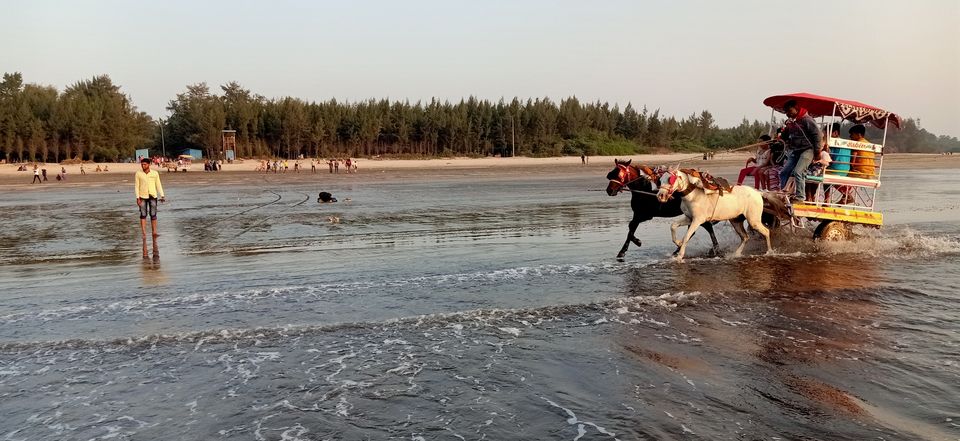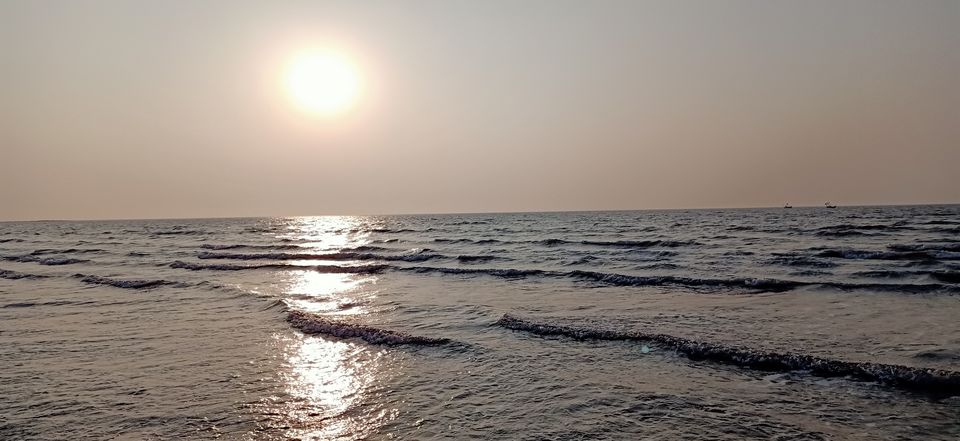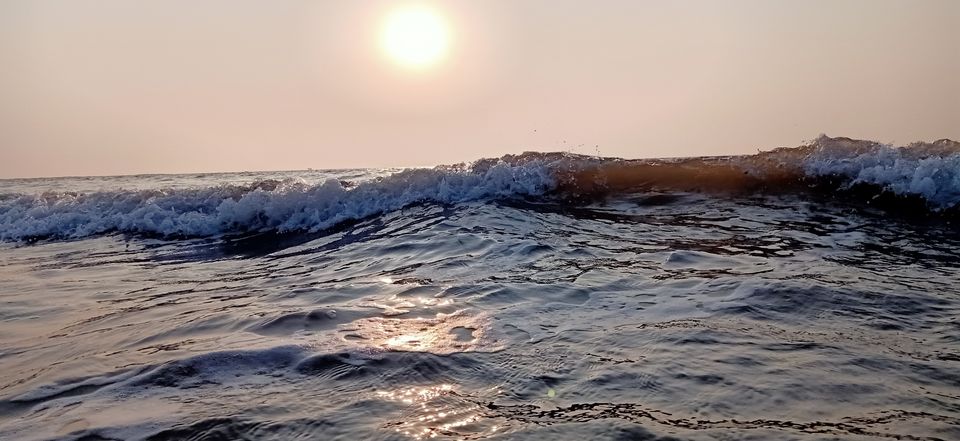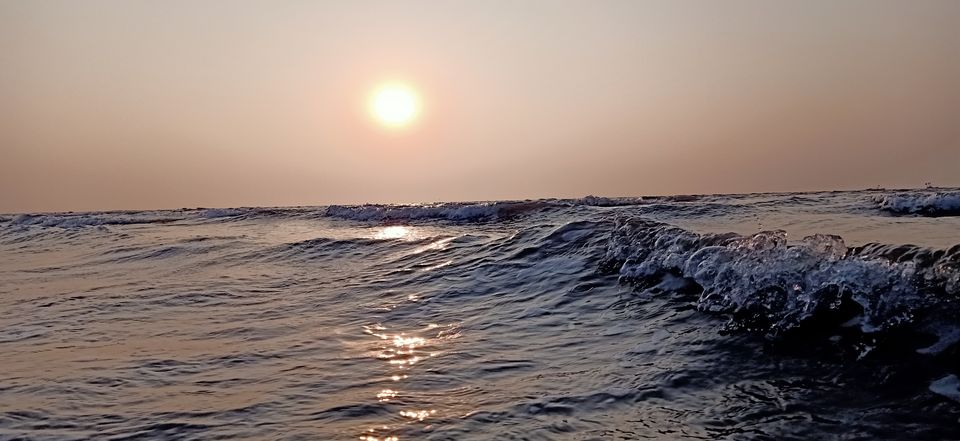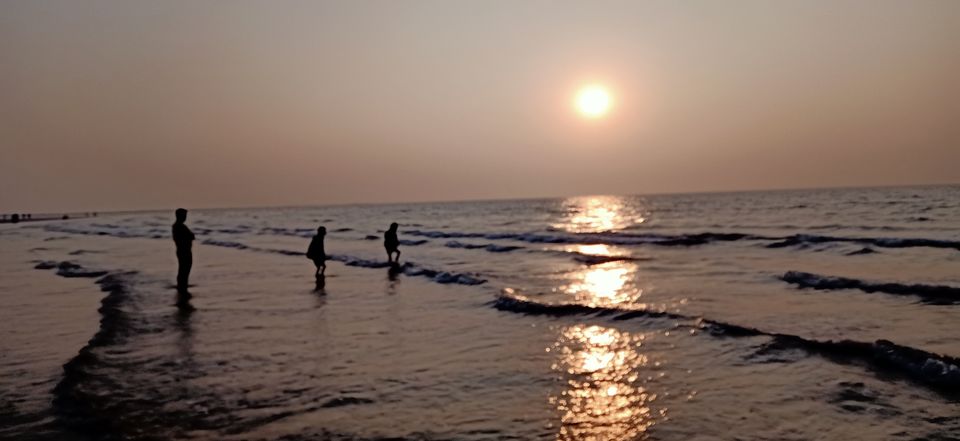 What else I could wish for ?
देखो अपना देश !
एक भारत श्रेष्ठ भारत !
अतुल्य भारत !
जय हिन्द !
जय महाराष्ट्र !