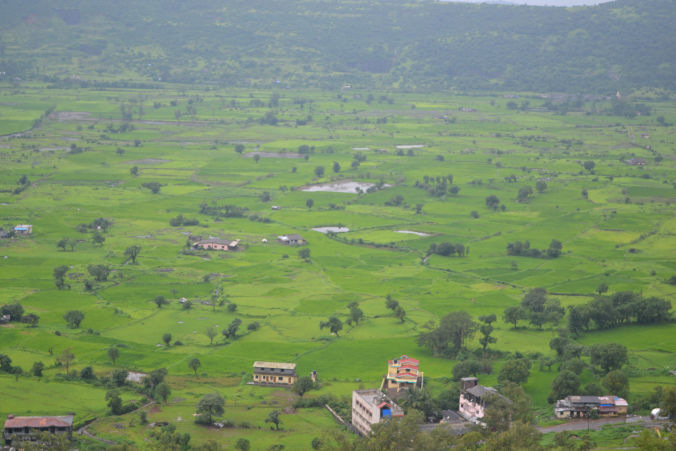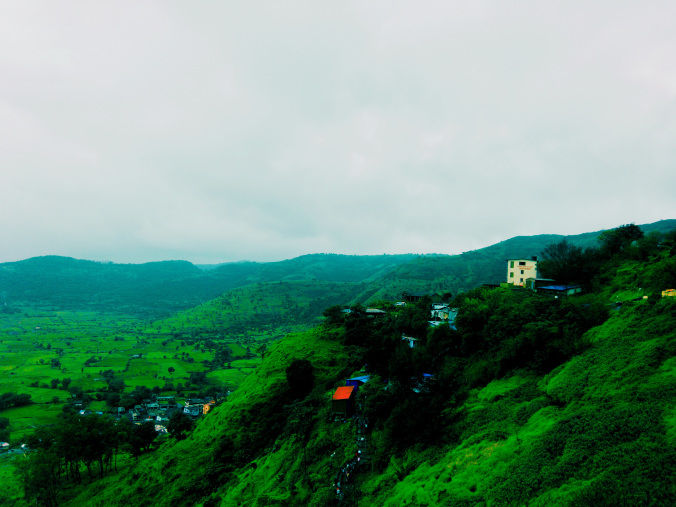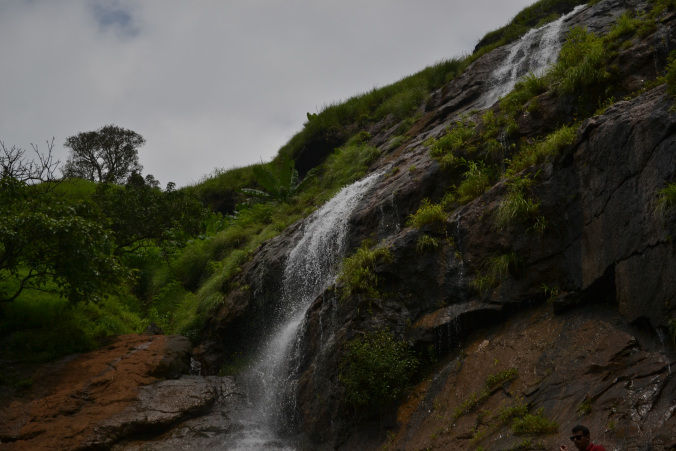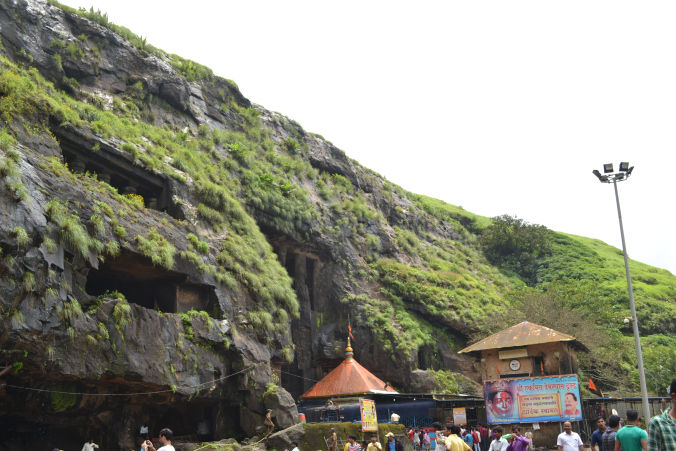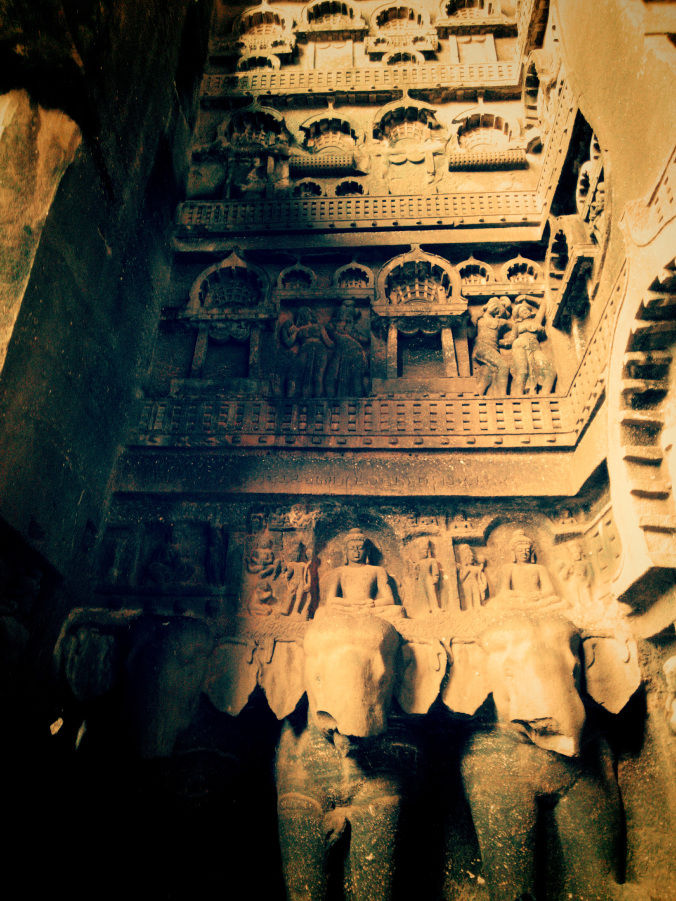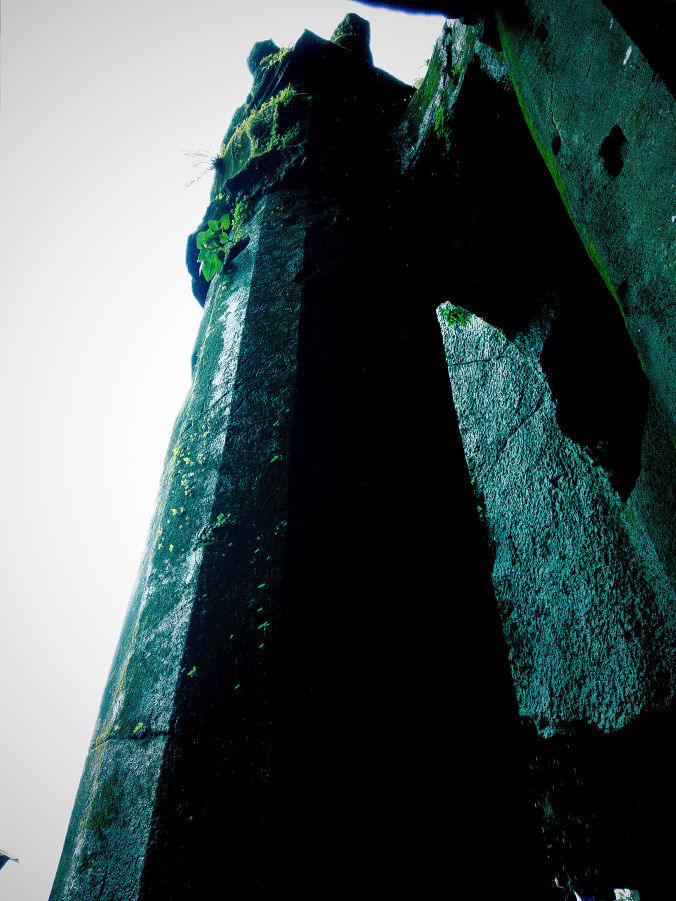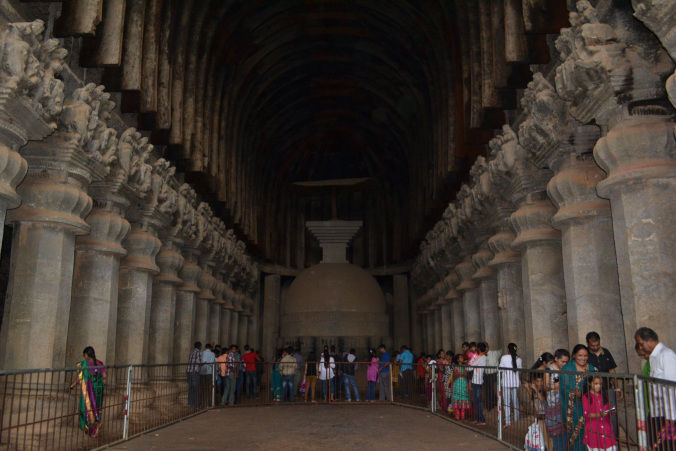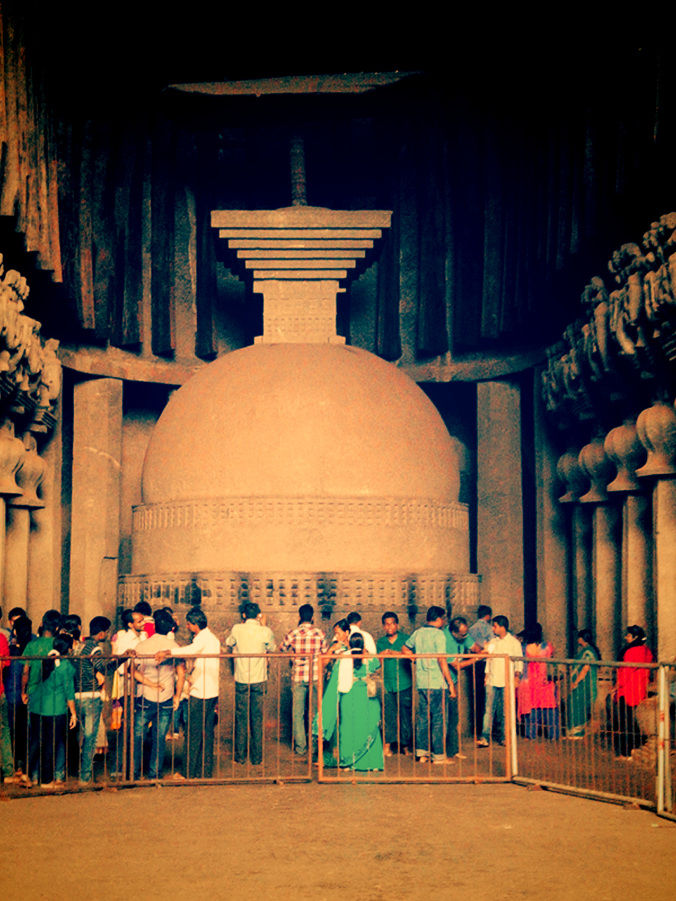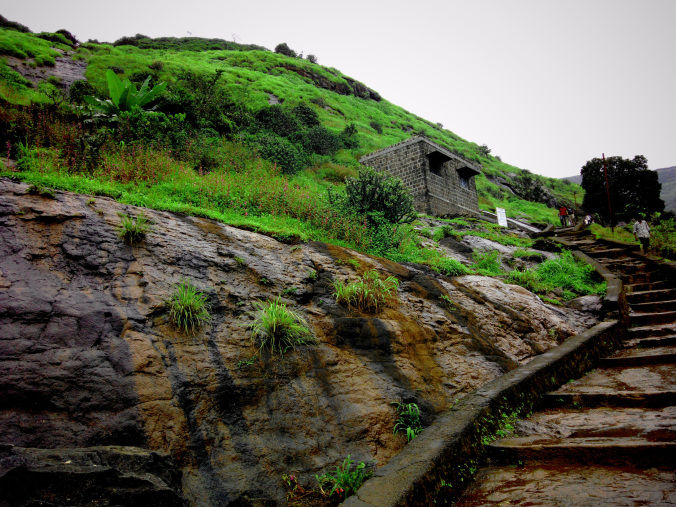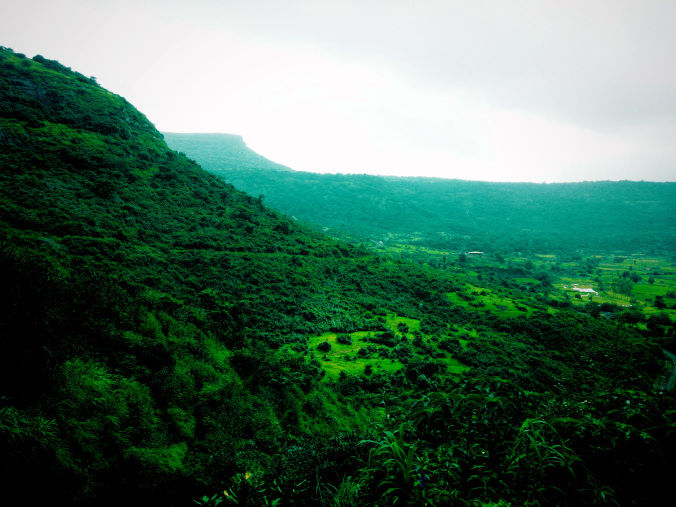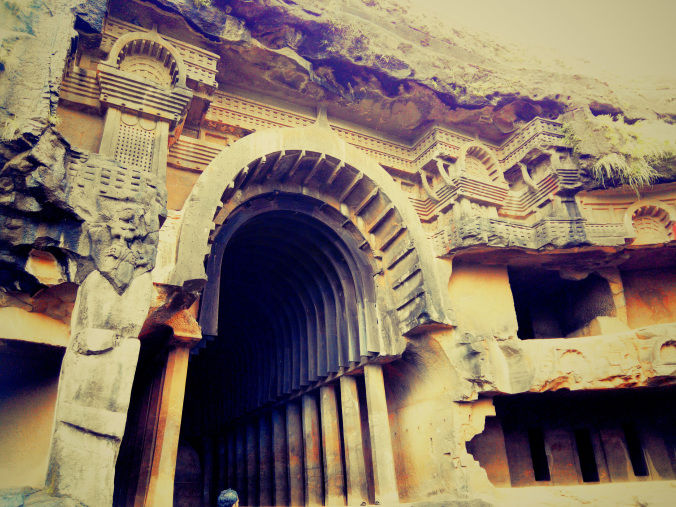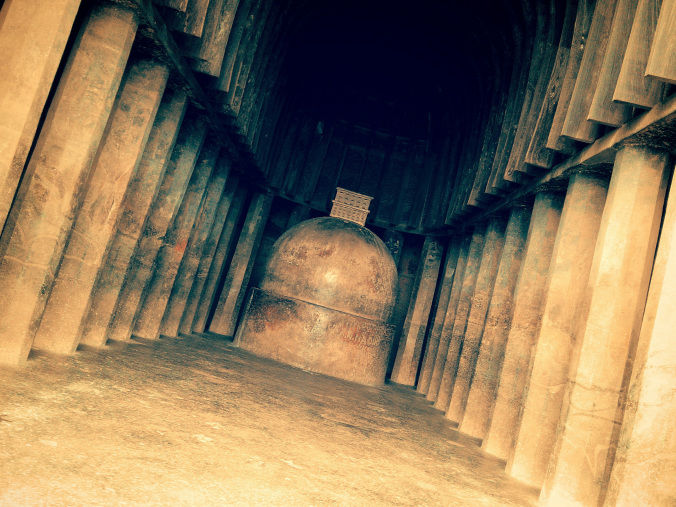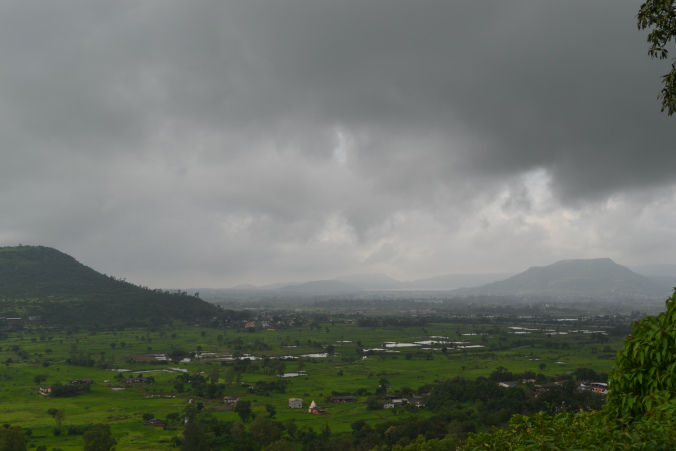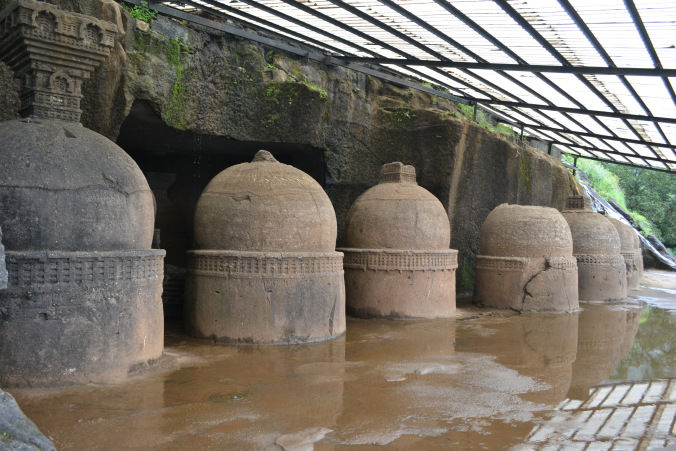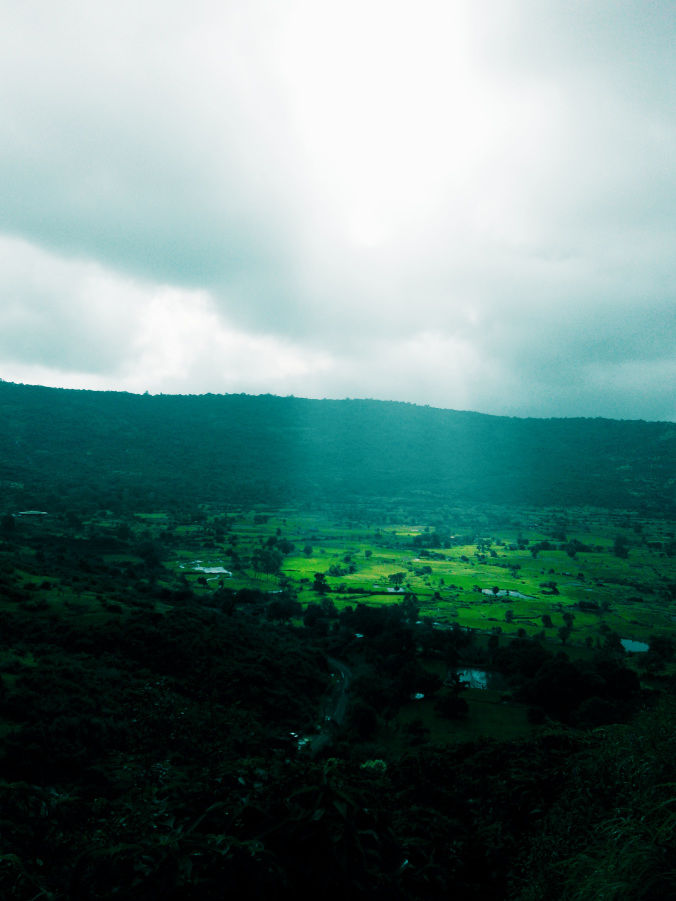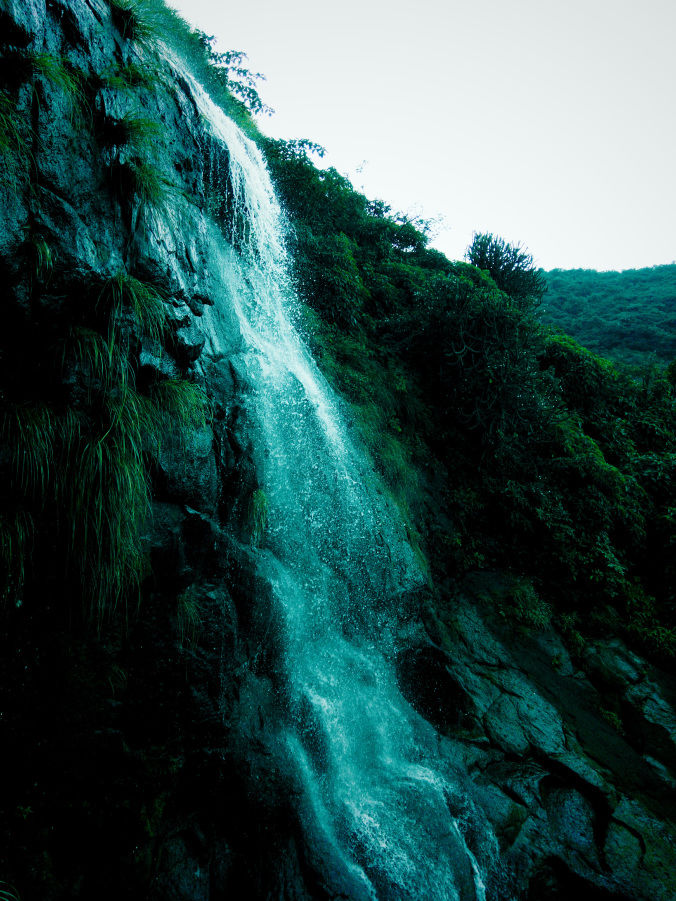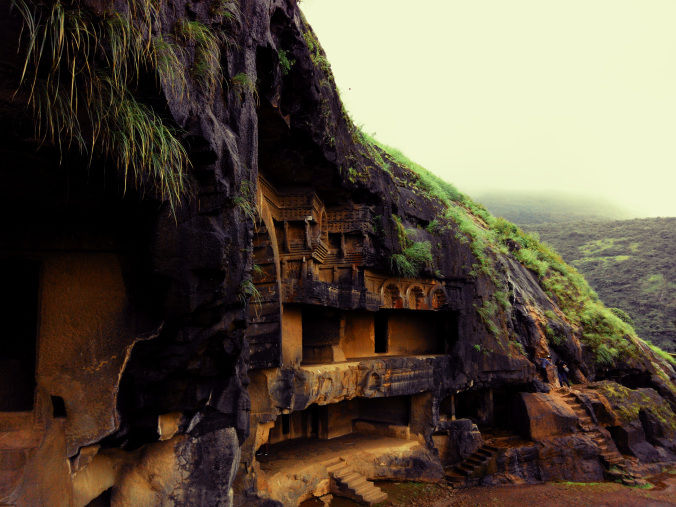 "It is good to have an end to journey toward; but it is the journey that matters, in the end." – Ernest Hemingway
It was two weeks after I visited Dudhsagar waterfalls with my buddy Asad. We had a hectic week and to add fuel to the fire we just had one holiday on Sunday that weekend. I was working on a task which he had to release soon and Asad was also working on an important task. We both needed a break. The traveling bug bit us again and I already had a place on my mind. I thought we'd check out two Buddhist caves near Lonavla – Karla Caves & Bhaja Caves. They both are pretty close to Malavli, which is just one stop before Lonavla. The good thing was that we didn't have to book train tickets in advance, nor did we have to arrange a bike. Both of the places are easily accessible by auto/ walking. We decided we'd hire an auto for Karla Caves and we'll walk to Bhaja Caves. None of us had any idea how the trip would go.
The plan was to catch the 9.55 am local train to Lonavla on Sunday morning. We were going to meet at 9 am at decided spot. I reached there at decided time and waited for Asad. He said he'd be there is 5 mins. It was getting late and I was getting anxious. I kept calling him and he was not answering. It was 9.15 and I thought we'd better call it off because we might not be able reach the station in time. Finally, he showed up at 9.20 and when I asked him about what happened, he said he almost left his room and his tummy got upset :D We got into an auto and we told him to drive fast. Like really fast. When we reached the station, I rushed to get our tickets and Asad paid the auto guy. So, we reached the station in time, got the tickets and we literally ran to board the train. Thank god the train didn't depart. We got a place to sit :) Phew! The trip was on \m/
Because we boarded the train at the last moment, we jumped on the first coach we came across and the engine was just ahead that coach. My god, it was loud. If that wasn't enough, there was a group behind us who started singing songs and we just wanted to get out of there. Luckily, Asad managed to borrow his friend's DSLR cam and we experimented with it on the way to Malavli and after some time as we were about to reach there we moved to a comparatively more quiet place. We stood near the door of the coach and enjoyed the breeze. I just love those breeze moments :)
We reached Malavli station and from there we headed to visit Karla Caves. It is ~7 kms from there and we thought of getting into an auto. It was just two of us and we told him that we'd like to share the ride with someone else. Fortunately, we got 2 more people real quick and we were off to Karla Caves. The guy dropped us at the base from where we'd have to trek all the way up to the caves. It didn't seem like much distance from the base. We started walking and within a short span of time we realized it was not getting easier. It was an uphill road, but it was sunny and humid that time, so our energy was getting drained faster than we thought. However, we kept trekking and on the way up we just made one or two halts to click some pics. We hoped for some clouds and within minutes there were not only clouds, but the rain too! Mother nature never misses an opportunity to surprise us, does it? Well, time to put our raincoats on.
As it was Sunday, there were a lot of people visiting the caves that day. On the way we had to make ways through traffic. However, we made it. After trekking for about half an hour or so we reached the caves. There is also a temple at the top and there was a big queue outside. We just wanted to check out the caves, so we went there, spent a lot of time clicking pics and also rested for a while.
I guess it must have been after 1.30 pm and we were still at Karla because it was raining heavily outside. We wanted to leave as soon as possible so that we could visit Bhaja caves and return to Pune in time. We decided to leave when the rain almost stopped. We took a different route while returning from Karla. It was better than the one we took in the morning. We were climbing down the steps and we didn't have to put a lot of effort. We sort of ran while came down the stairs and it was fun. You should definitely try it (at your own risk :P).
Once we reached the base, we went back to Malavli station again from where we walked to Bhaja caves. Bhaja caves are ~2 kms from the station and they are on the way to Lohagad fort. The weather was good and there was plenty of greenery around so we had a nice walk. We reached the place from where we'd have to start climbing the stairs to reach Bhaja caves. We imagined it would be pretty easy. How innocent of us! It was getting onerous at each and every step. We felt like it was a Herculean task, which we felt we were simply incapable of carrying on. It was like we had crossed the age of 40 and our feet had decided not to listen to us. Two against one! Nevertheless, we gained courage and somehow we managed to reach the caves. Man, it was a hell of a trekking!
How glad we were to find out that Bhaja caves were way less crowded than Karla caves were :) We explored the caves, captured photographs and again rested for some time. A funny incident happened there. There was a family who came to visit the caves and there was a pretty girl in the family. Asad was capturing a photo of mine and unbeknownst to him, he was holding the camera in a way that it seemed like he was capturing that girl as she was standing right behind me. I guess the girl's father seemed to notice it and during all the time we were there, he looked at Asad in a dubious manner. We didn't know what to make out of it. Asad had no intention of capturing her. She was in the frame and we didn't think it was appropriate to tell those guys to move away. Anyways, when we remember the incident we just can't help but laugh.
Another funny thing happened there. There was a place in the caves where we were sitting and we were just about to leave. Then a foreigner guy (probably Chinese or Korean) came there with his two kids. One of the kids was capturing photos with his phone. Asad asked him about the phone. He didn't get it so he asked him again and then he said ok. He told me he didn't quite understand what the kid said, so he didn't bother asking again. I said "Dude, the kid said it was Note 3. He said "What? I just didn't understand what he was saying." It was a funny moment. These are the experiences that make travel a little bit more interesting and memorable.
After spending a good amount of time at Bhaja caves we started our return journey. Again, we ran to the steps while returning and this time we ran a little bit faster. It was slippery as it had rained and we were being careful. It was just amazing how fast we climbed down. We were tired and we really could use a bath. What better than a waterfall? There was a waterfall nearby and we were psyched to have a bath under it. Man, the moment we stood under the fall we just couldn't breathe for a while. The water was a bit cold and we were standing at a place where the fall was fierce. It was a good massage, nonetheless ;) The water so pure and both of us drank it as much as we wanted. After all, we were thirsty travelers. The trip was a cake and the waterfall was the icing. Last time I had a bath like that when I went to Tamhini Ghat. How refreshing it was to have a bath under the waterfall.
We returned to Malavli station, bought tickets to Pune and waited for the train. Fortunately, we didn't have to wait too long. I hoped for seats and I just couldn't believe when we got them as soon as we boarded the train. Happy travels :) Once we reached Pune, we walked to the bus station and guess what? The bus was almost about to leave. I jumped in and shouted out to Asad. He came running and there we were back in Pune, reaching to our places. Again, we got seats and we had a nice conversation on our way back. We were quite content about how the trip had gone. When we reached Magarpatta, we got another connecting bus to our places and that too without waiting! That trip happened in a timely manner and the best part was that we neither planned nor we thought it would go like that. Hell, in the morning I wasn't even sure if we were going. Anyhow, I was so glad how things turned out.
Originally published here.