All the way I was walking, and this guy, the man behind the journey (behind everything in fact), was capturing my footsteps. He was very precise in framing the locations, and I was fortunate to get the central place in every frame.
Technically, we were amidst one of the most bio-diversified places on Earth, the Sahyadris, or they call it, The Western Ghats of India, the lush-green mountain ranges of more than thousand kilometers long.
A small stretch of this picturesque hill range trails through Maharashtra, a place we revere it by the name 'Konkan'. The beauty of Konkan is inviting throughout the year, but it's the first shower of Monsoons that unveil its true colors.
"Oh, that feel of driving through mist that slowly reveals the lush-green mountains behind. Its simply breathtaking!"
I was immensely delighted to see the places, but the one that remained close to my heart was 'Palshet', a village, a small heaven in the middle of Sahyadris.
The best part was the Houses. It was constructed nicely on the green sloping lands. The place was in absolute disconnection to the outside world.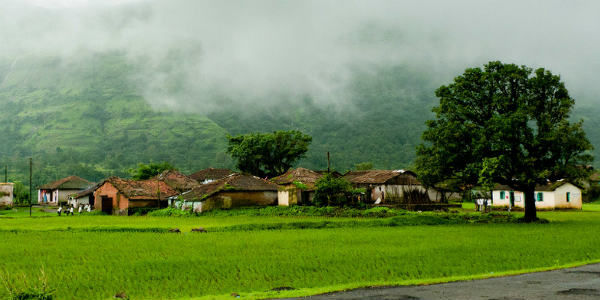 Our journey came to an end, and all I was left with was the memories of the beautiful places we visited, the people we met along the way...and the footage!
I just can't allow the fact to simply fade-out in time that I witnessed something beautiful. No I cannot! So...I decided to go ahead with the footage, and use my amateur editing skills to convert it into a video that will keep motivating to Travel more!
Hiking the Konkan Trails - One Last Walk "Oh heaven! I travelled miles seeking you, unaware that you were always beside me!"