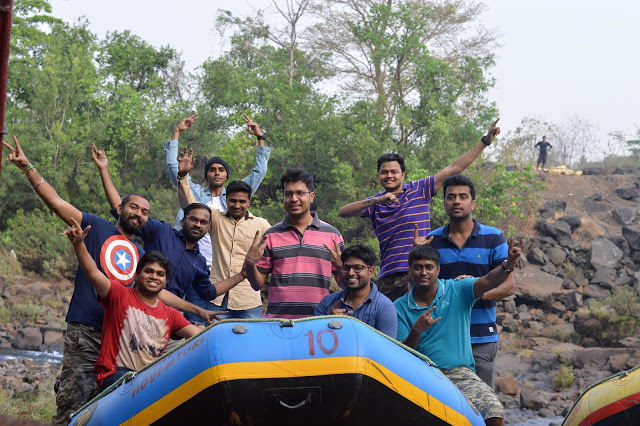 Kolad is to Maharashtra, what Rishikesh is to Uttarakhand. The place is among the best white water rafting destinations in Maharashtra, known for its waterfalls and adventure activities. Kolad is situated in the Sahyadri mountain range in Raigad district of Maharashtra. The Kundalika is a small river flowing from the Hills of Sahyadri to the Arabian Sea. Kolad is an important town located on the banks of Kundalika River.
When I heard about kundalika river rafting, one of the most enthralling and physically demanding adventure sports that too near by the Mumbai. Me and my colleagues planned for it during weekend, and contacted the kundalika rafting camp nature trails resort (rafting organizer group) for river rafting.
We started on Saturday 5 am in the morning via Mumbai-Pune expressway, left the expressway at khopoli exit and moved towards Kolad. It took around 3 hours to reach at rafting point. The rafting starts once the huge amount of water released from a local dam. As we reached early, so we had to wait till the time water released by dam. Till the time we played basketball game, walk over Burma bridge and DID some other sports activities. The very funny part is Burma bridge walking, you will feel it when you will walk over it. :)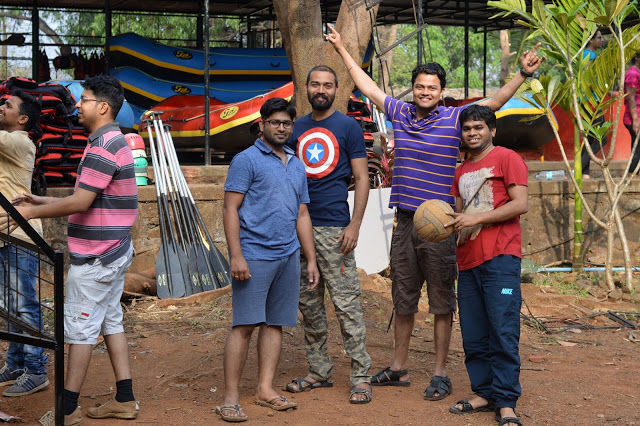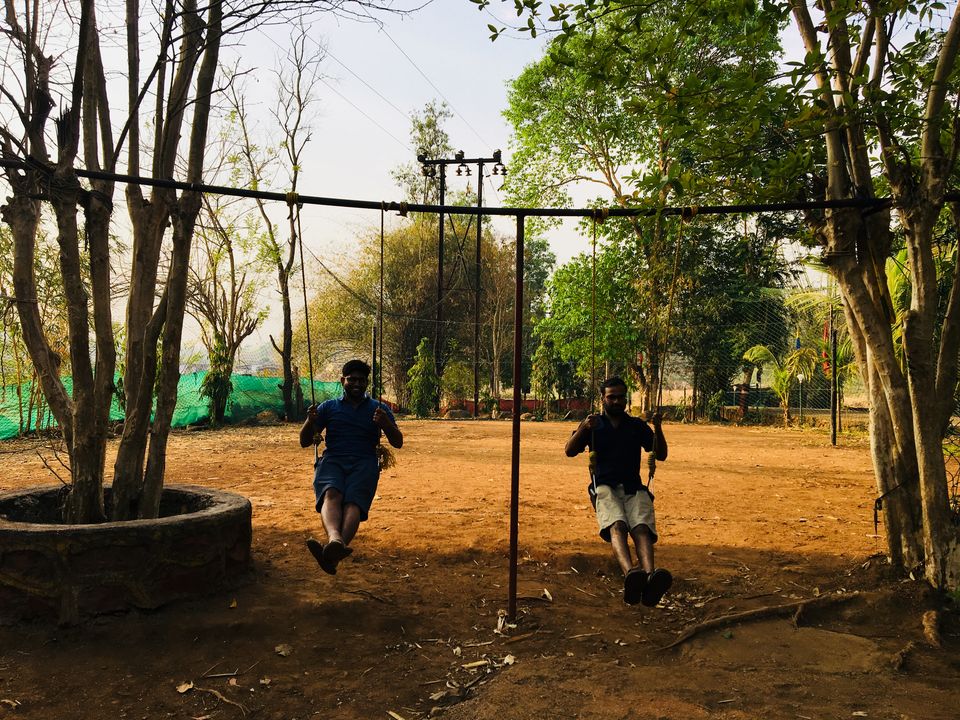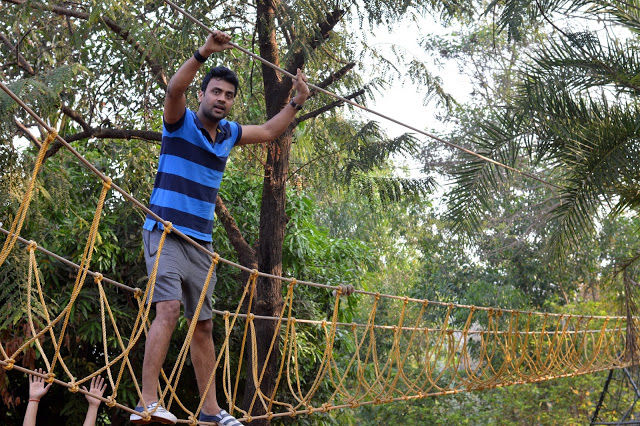 There were around 60 people for the rafting on that day. the organizer formed groups and assigned leader for each one.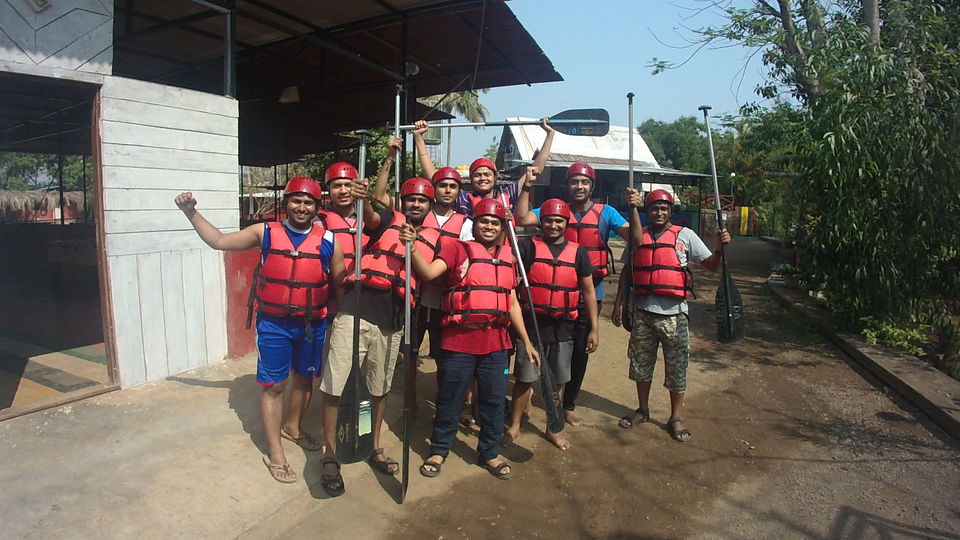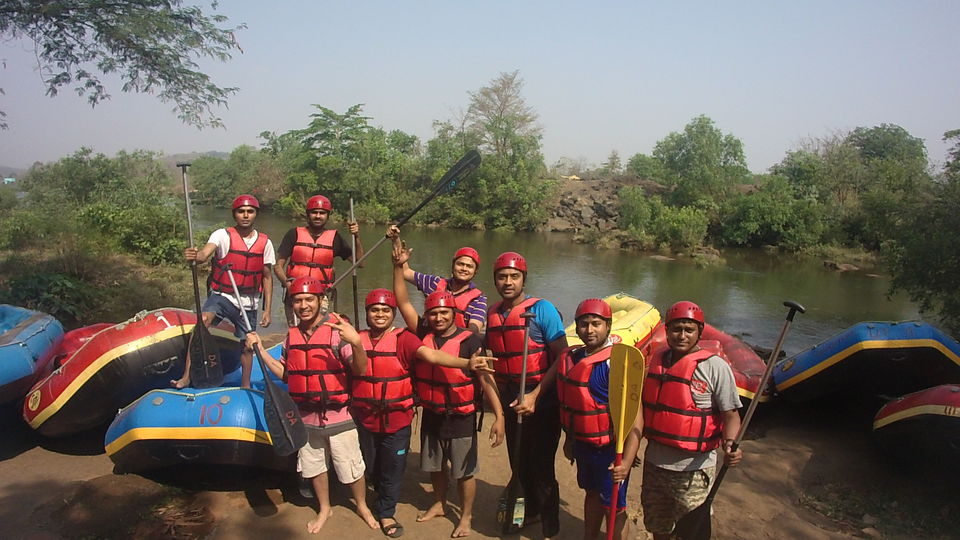 Before going into the water we are trained for DO'S and DON'TS during rafting, some safety tips. Each group performed some rafting practice session in back water before going into the high current.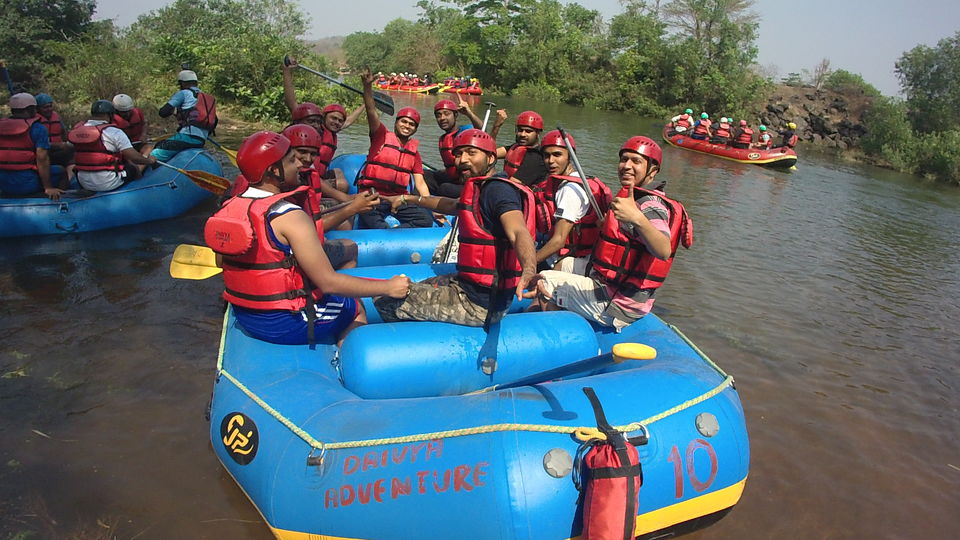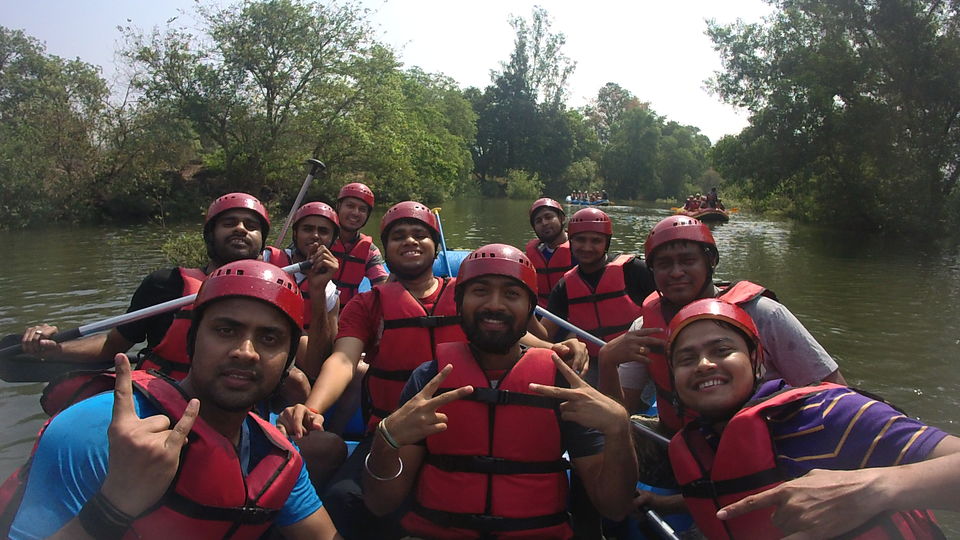 Once each group was ready we headed towards high current of water, each one of us paddling through the real power of water in various level of rapid.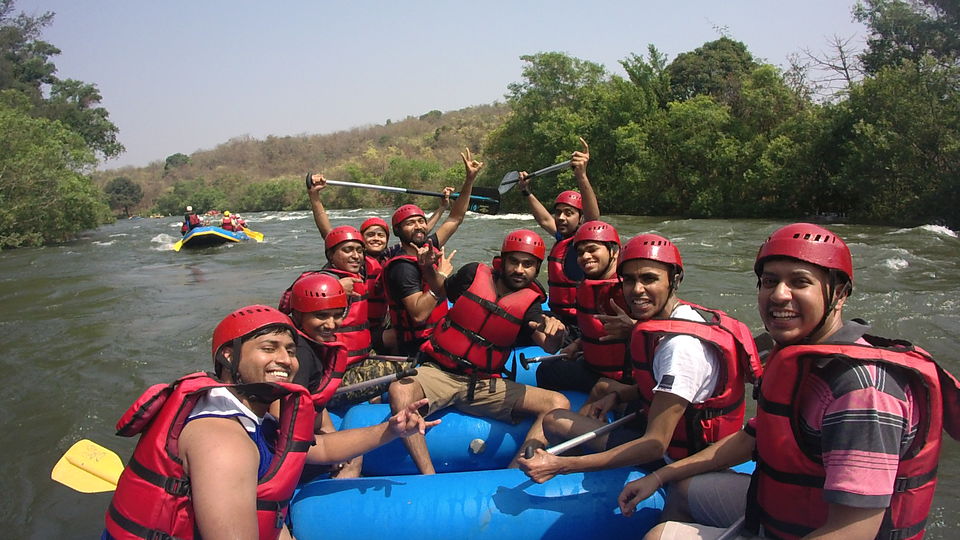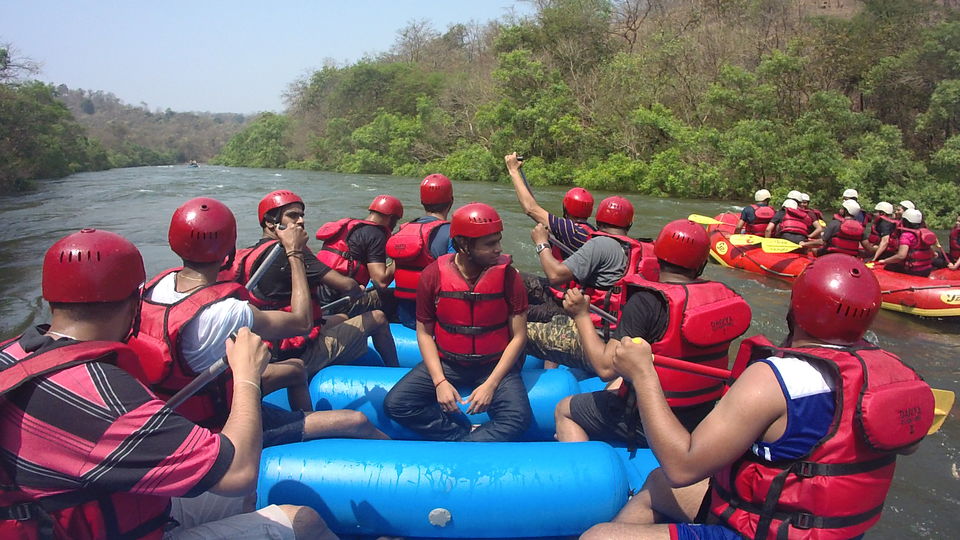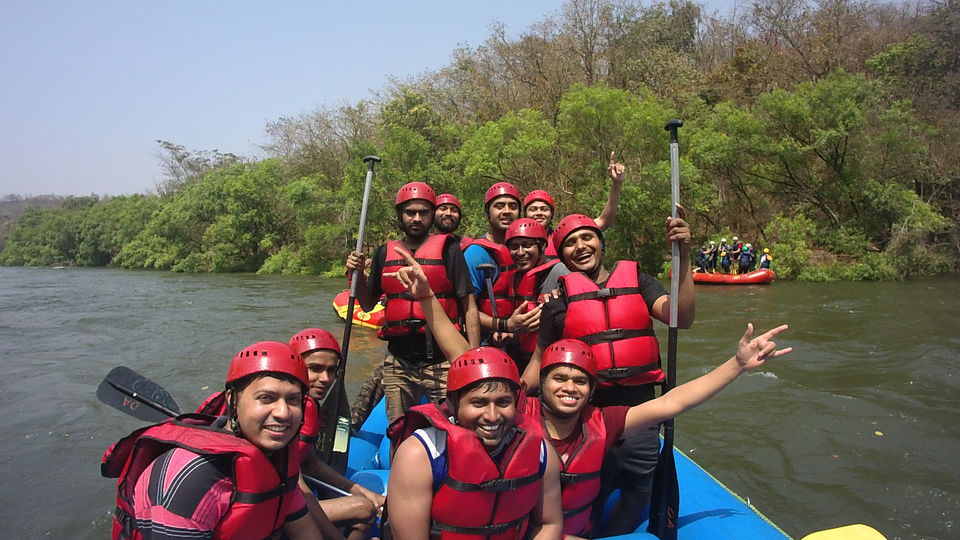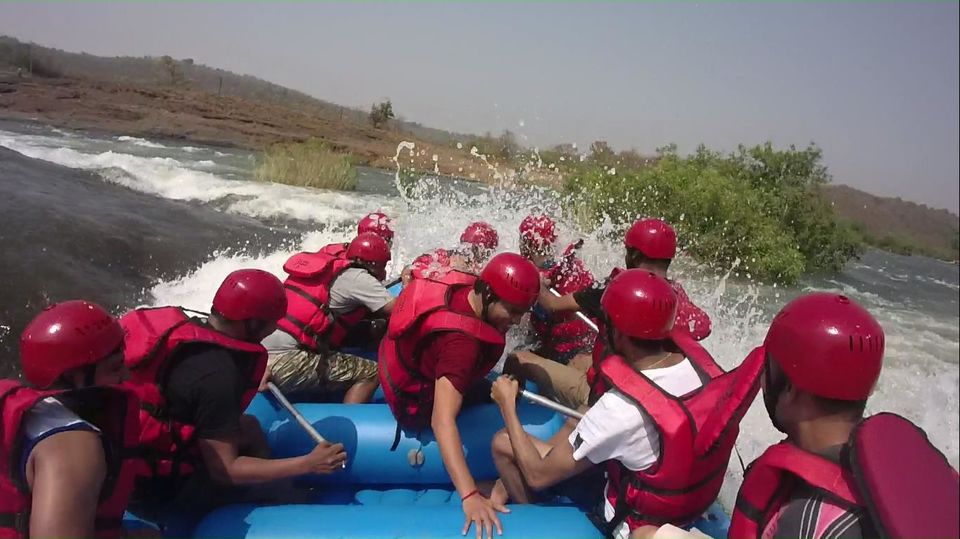 It was around 13 km stretch with 8 major rapids. It took us around two hours to cover the main stream, for an hour we swam in the water with life jacket in low current.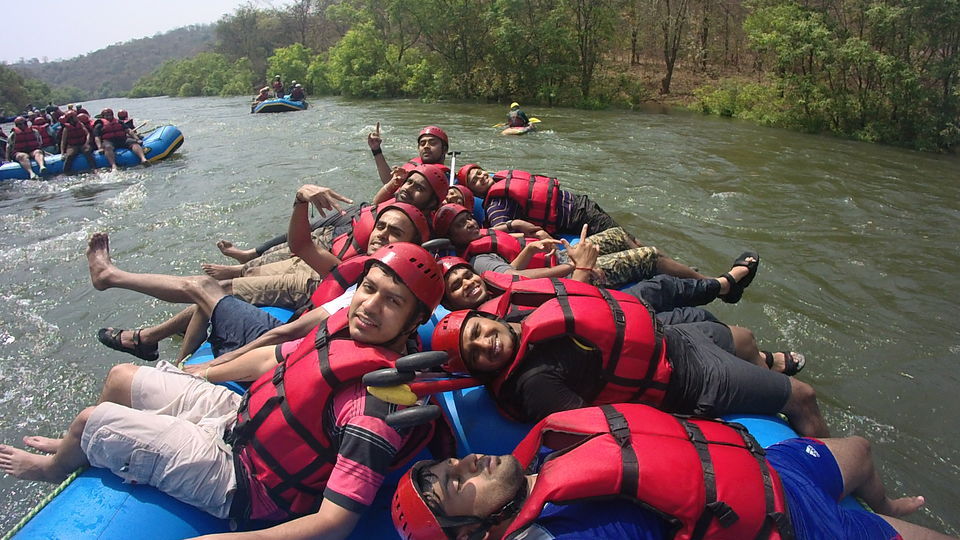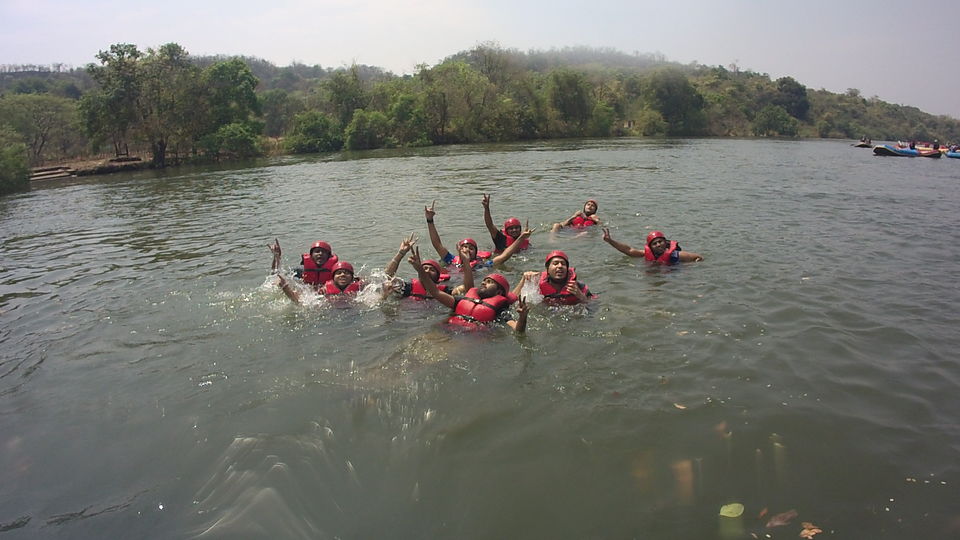 There was no shops to eat at the rafting end point. Some localite used to come there to sale foods/water that too costly but better than nothing. it took around one hour to reach to the starting point by road. auto takes 100 rs for that an hour journey till starting point. we planned for it already; two of our mates went back to the starting point by auto and came with our cars, till that time we enjoyed with some ghost stories.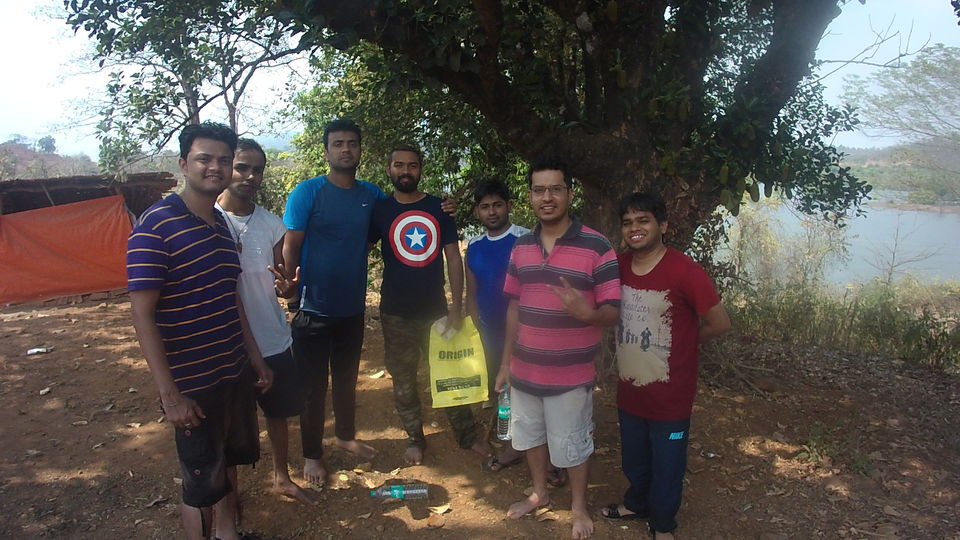 Once our cars came we moved toward the nearby resort to freshen up and lunch. everyone was very tired and hungry after doing such thrilling and physical activities. during return journey to Mumbai in between we went to Ashtavinayak temple at Pali.
Overall Expenses:
Rafting charges: 1200 Rs per person
Cab charges : 500 per Rs person
Food expenses: around 300 Rs
Things to remember:
rafting is an adventurous activity full of thrill and fun. however, it involves some level of risk. hence, it is essential that proper safety measures are taken.
1. Always abide by the rules and regulations mentioned.
2. It is safe for non-swimmers to go for white water rafting but keep the guide informed about it.
3. Rafting, especially paddle rafts requires physical power hence, one has to be reasonably healthy to do that.
4. Eat light before going to the rafting.
5. Keep yourself well hydrated.
6. Children and pregnant ladies are advised to stay away.
Happy Travelling:)