This was a long waited weekend escape from Mumbai in mid September. We woke early in morning and catched Indrayani Expess from Thane. We had already booked train tickets 3 days before for second sitter and it costed us 60 Rupees per head. We were very exited for this trip.We got the train at 6:30 am. As the train headed towards Lonavala we were able to see lot of nice nature views from mountains to small water falls and lush green everywhere. We reached Lonavala at 8:30 am and had breakfast there in a local shop.Since we were two people we decided to hire an auto for whole day sight seeing.Auto driver charged us 2000 Rupees. We started with Karla caves. It was an ancient caves on a hill. We need to walk to get on top of it.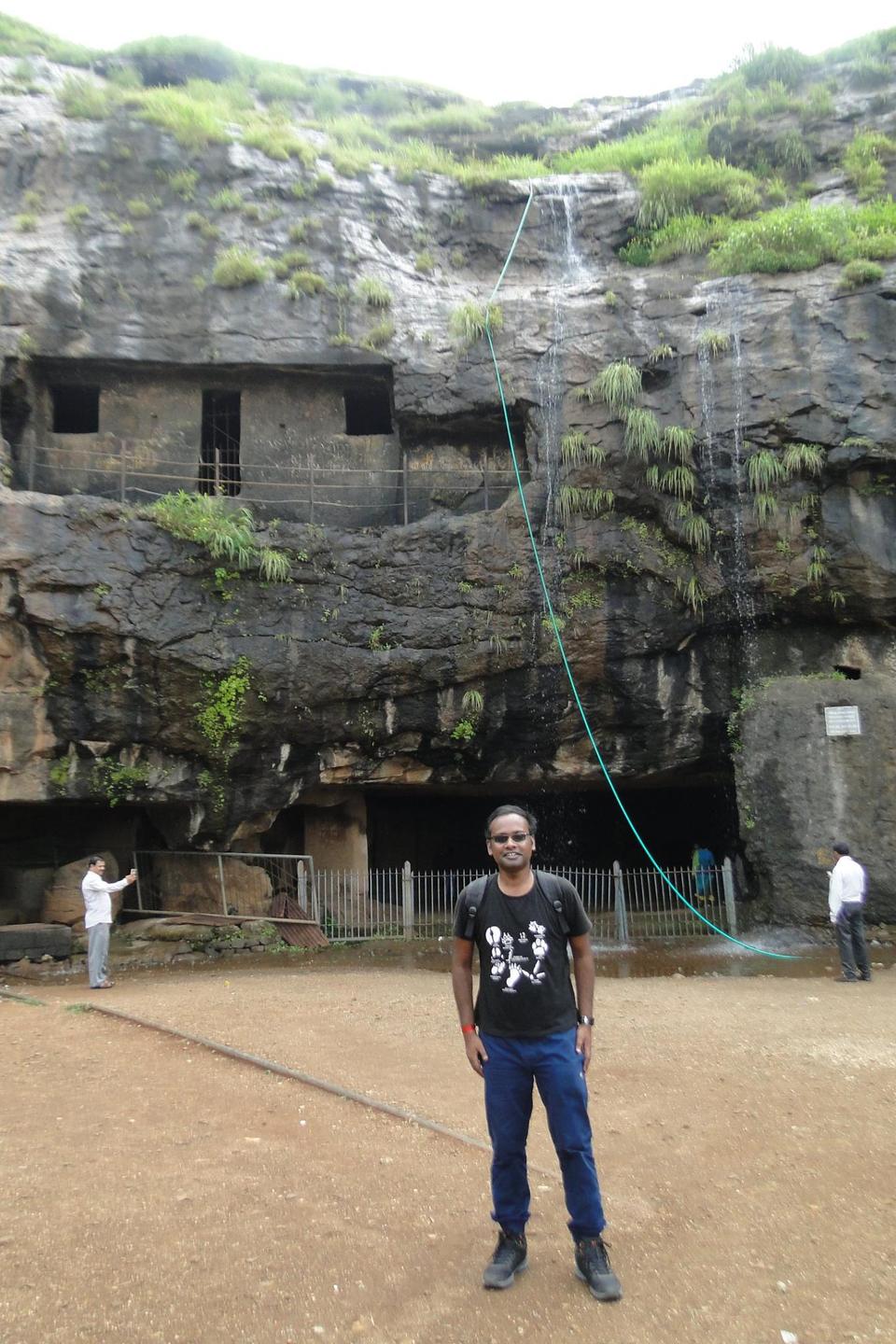 We went inside this ancient caves which was built by Pandavas.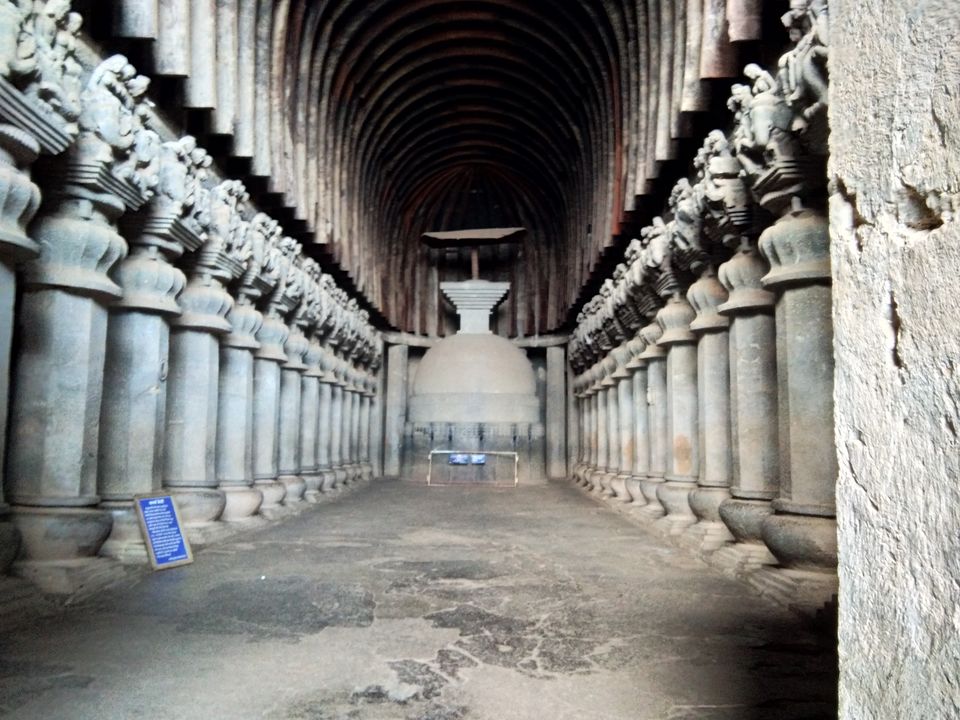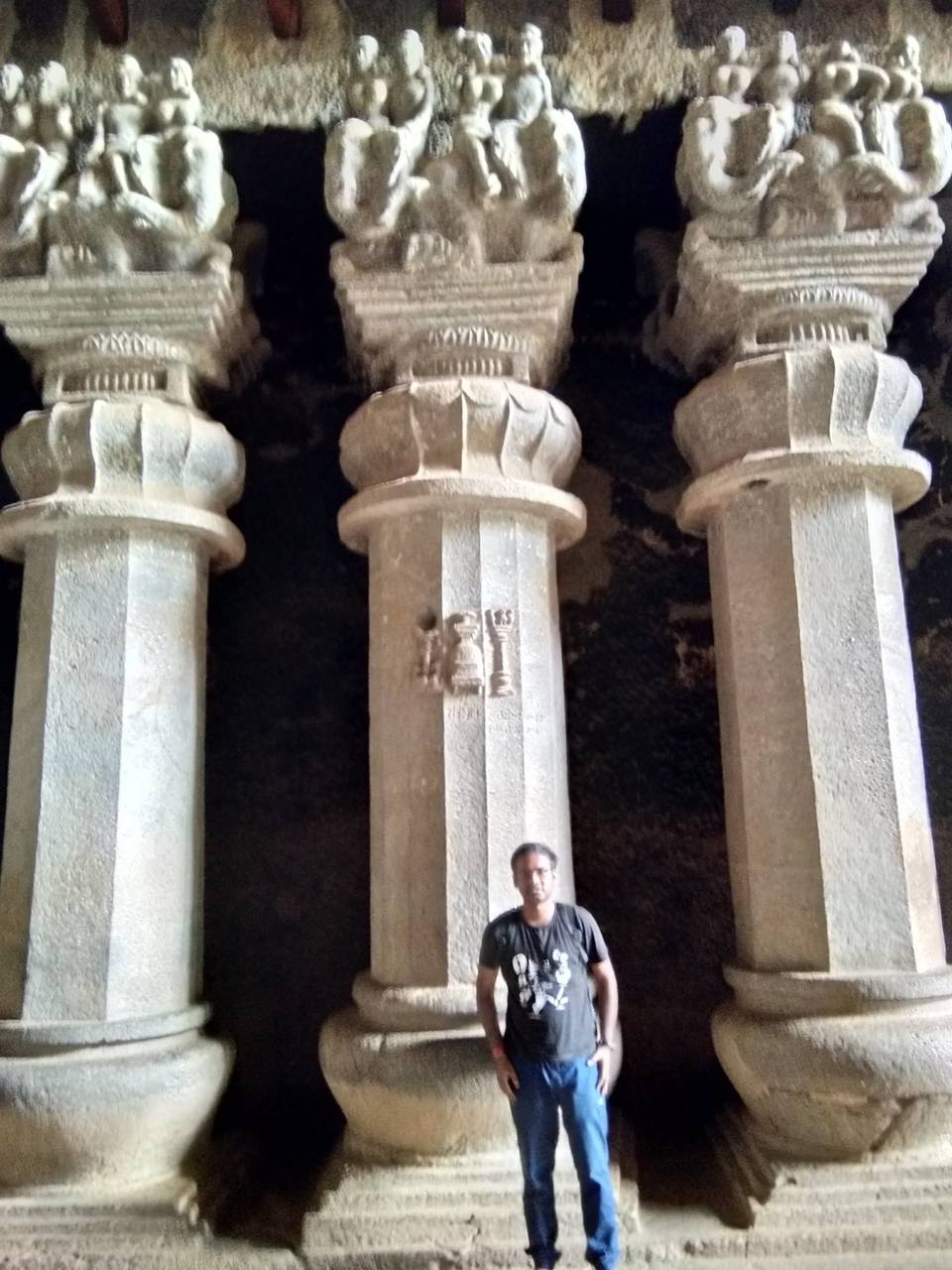 Next we went to Bhaja caves.Again we need to climb uphill to view these caves. It had one main cave and other shiva templs which are in ruins.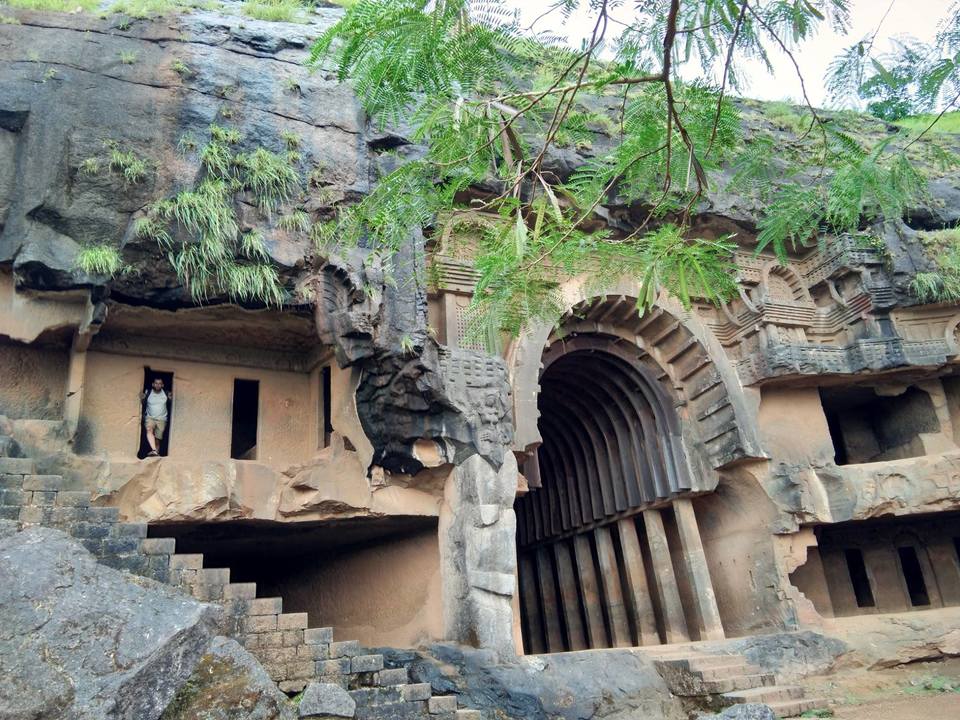 There was a water fall and other small falls were there.Water was seeping at many places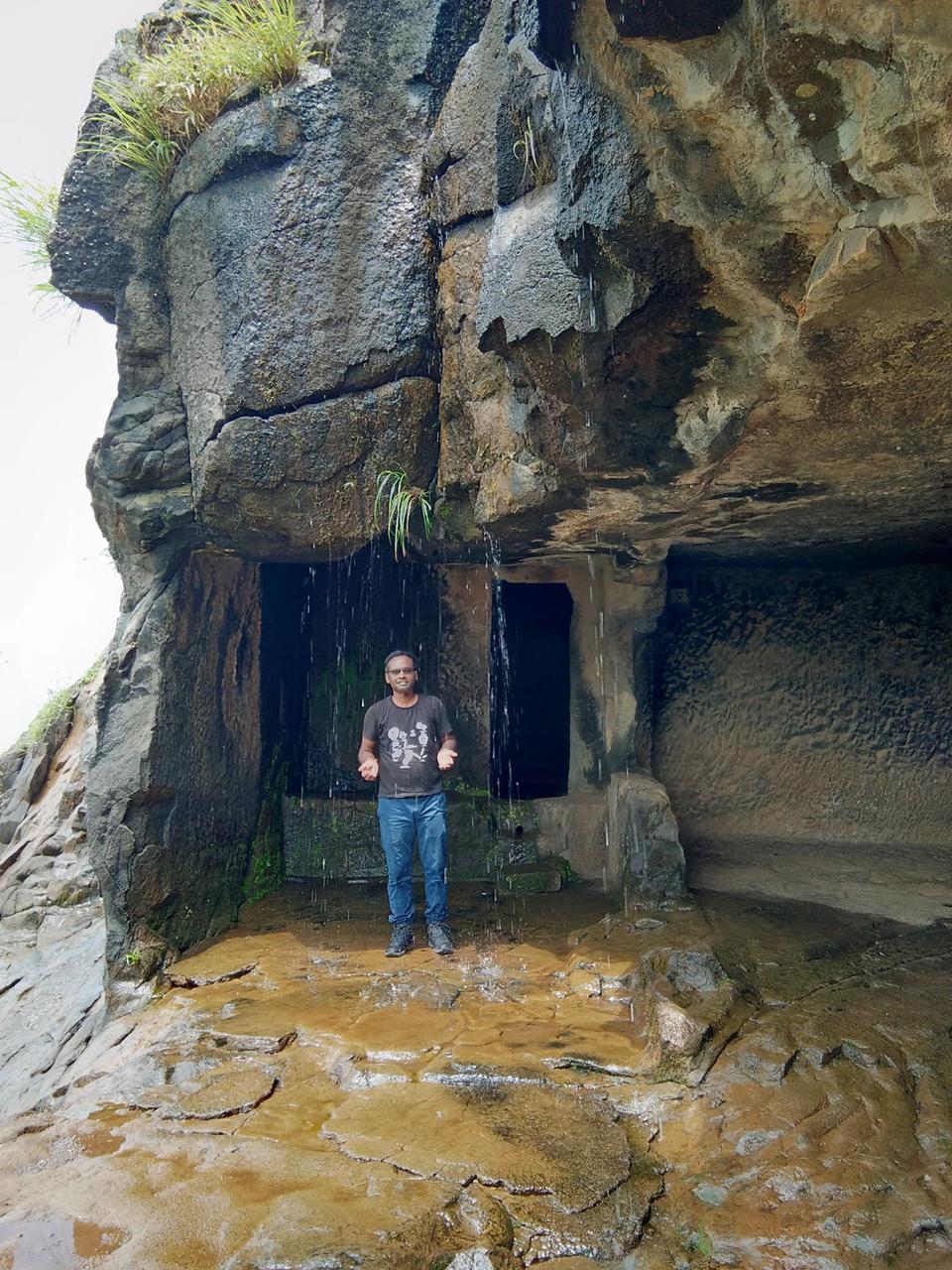 Water fall was there at rear end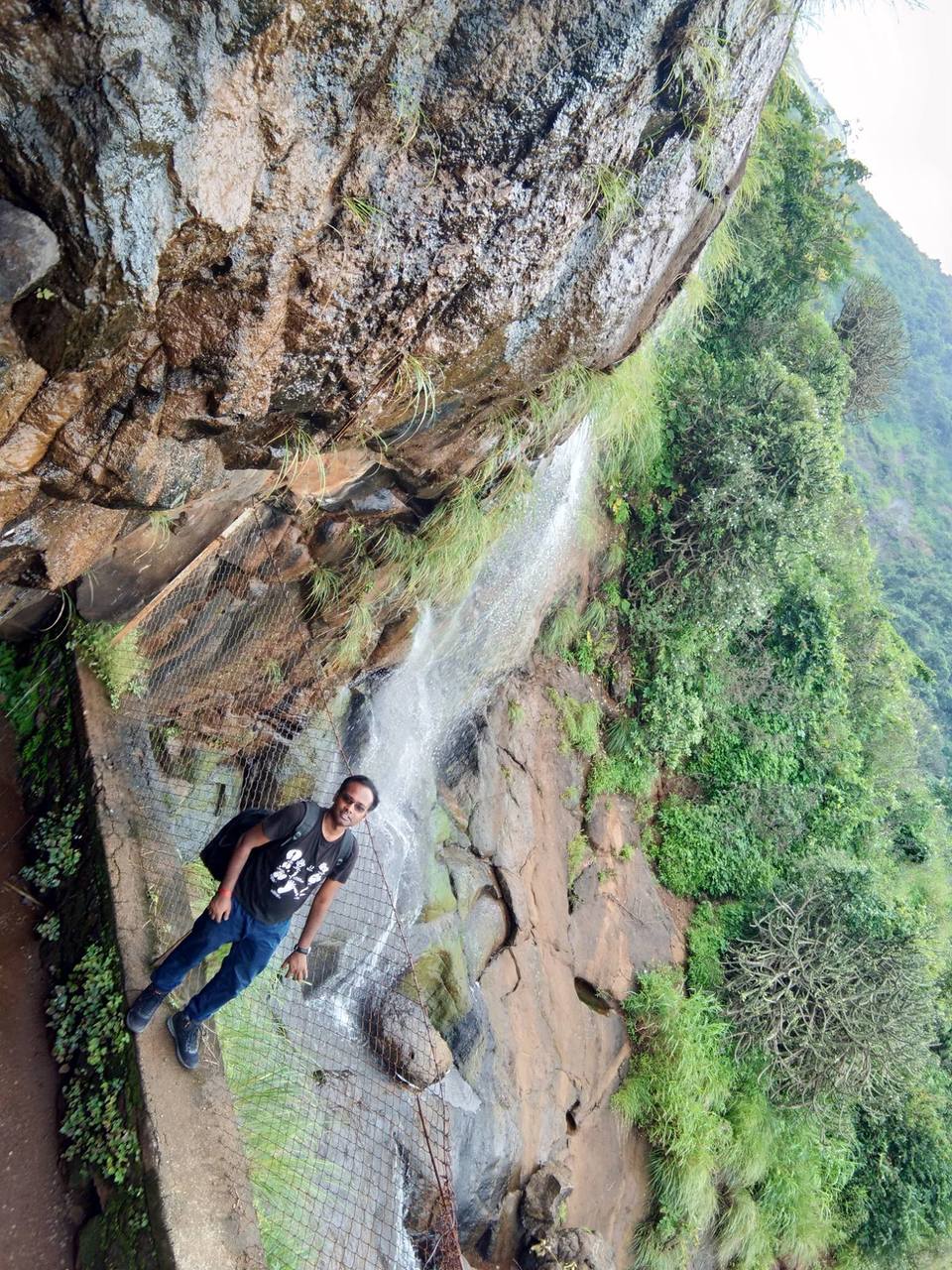 Next we moved towards Lohgarh fort which again we have to trek the hill. This fort made on hill. Lot of monkeys were also there while we were climbing. Path to reach top is slippery at many places so be careful.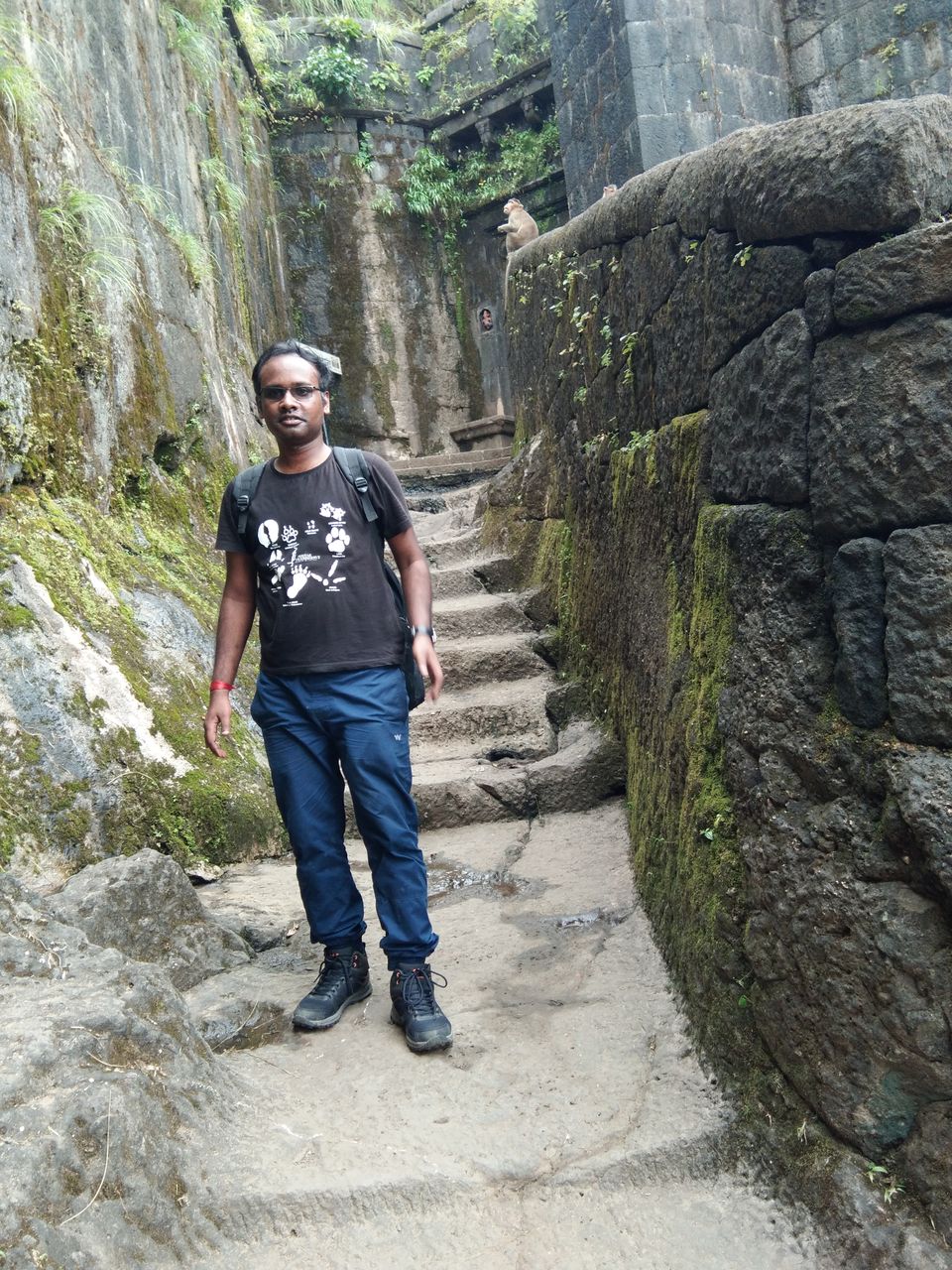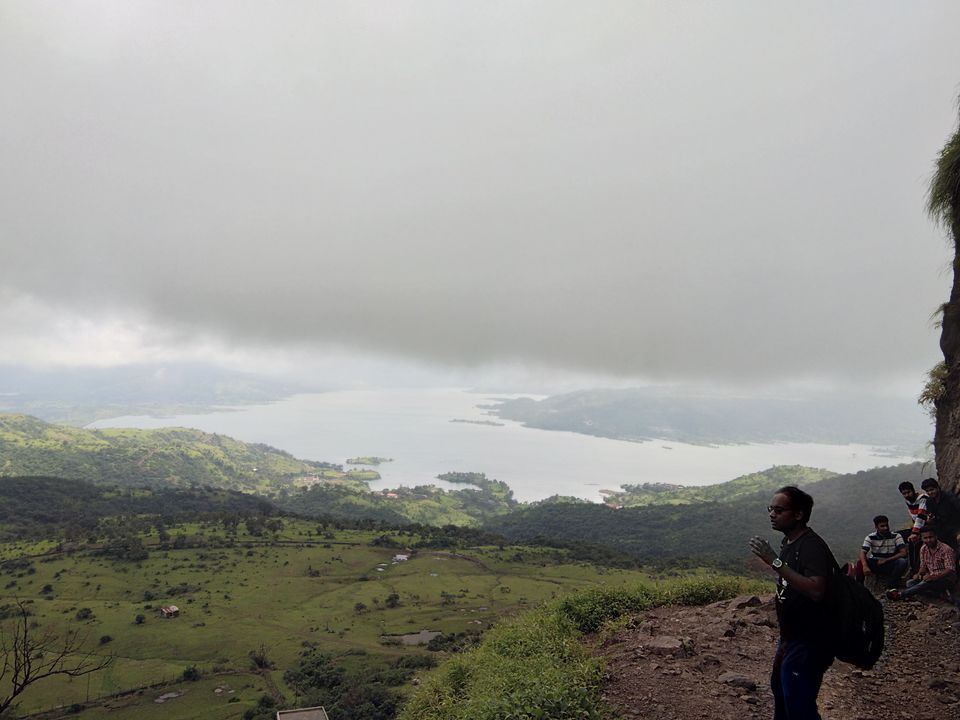 We were able to see Valvan lake from top which has stunning views. As we reached top of Lohgarh fort it was full of mist and clouds.Wind was very strong as we reached top.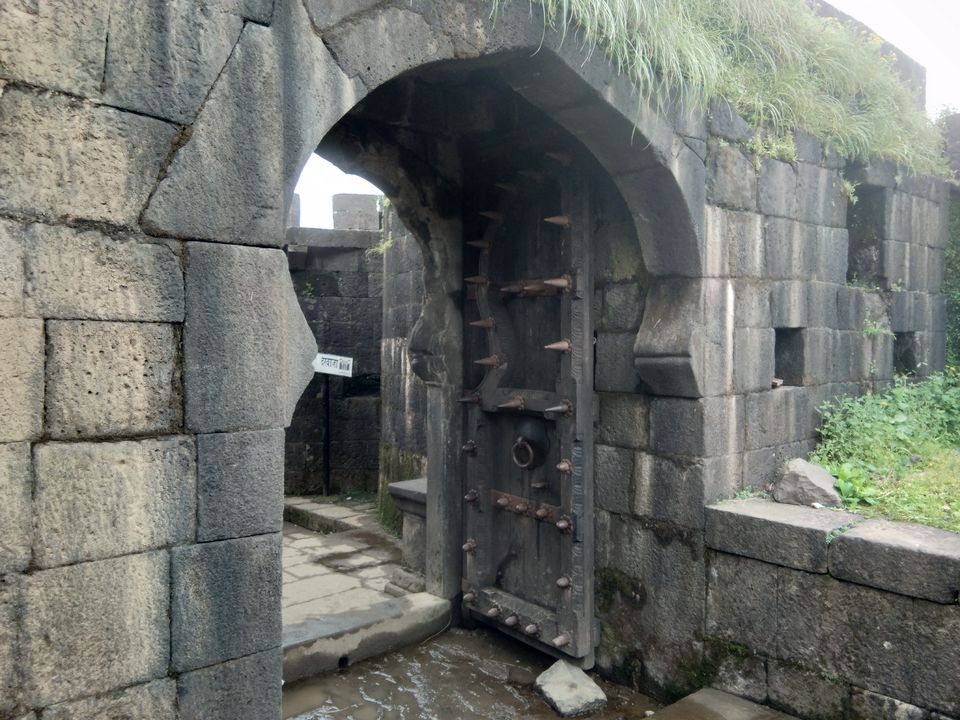 We spent some 1 hour on top and then returned back. Make sure to carry water bottle and snacks.
Next we headed towards Valvan Lake. This is very beautiful lake
We had some snacks near by.Time was now 5:00 pm. Next we decided to see various points of Khandala.We visited Shooting point , monkey point and sunset point
Below is shooting Point. We were able to see a water fall alos (Kune falls)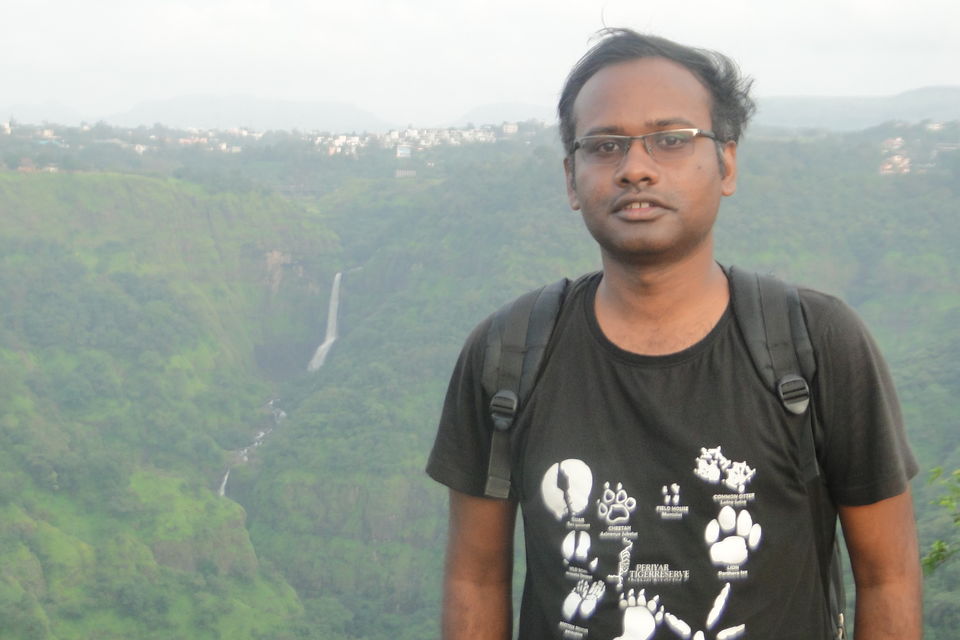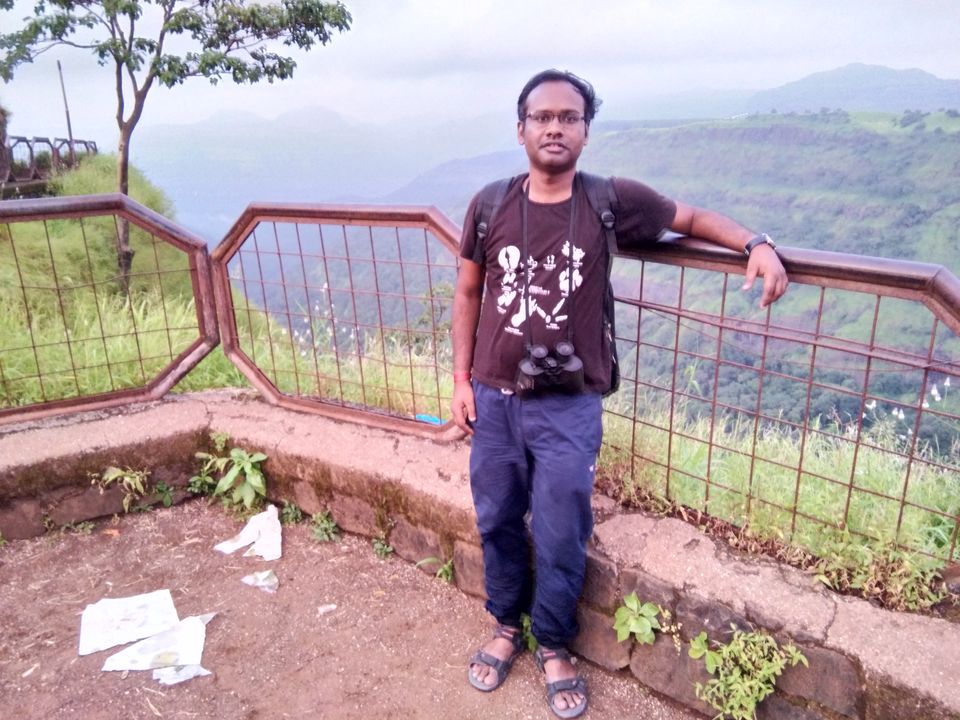 Then the Sunset point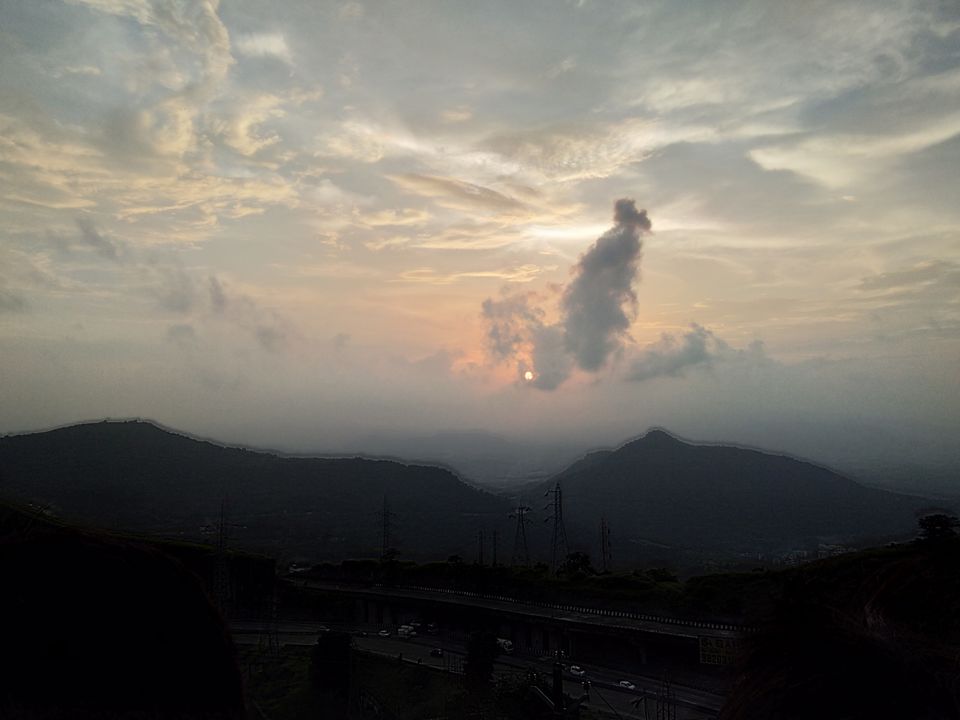 By the time we left it was already 7:30 pm pm. We started searching hotel and found a budget hotel in 900 Rupees near Lonavala Railway station. We purchased lot of chikki and fudges which are famous in Lonavala from famous shop of "Maghanlal chikki wala" and "Cooper's Fudges and Chikki".
Next day we visited Bushi Dam.Here you can find water falling from steps from dam
Water was less here as it was late september.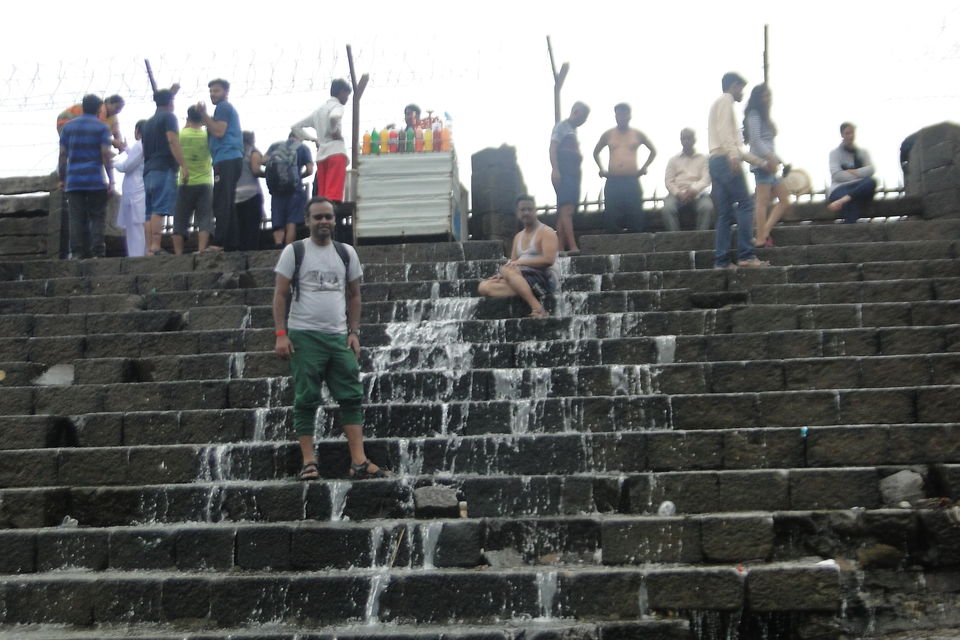 Next we saw tiger point. There was a very beautiful water fall and you can go close to it by climbing down.Be careful as climbing down to waterfall is very slippery.Most of us slipped at some point but finally we reached.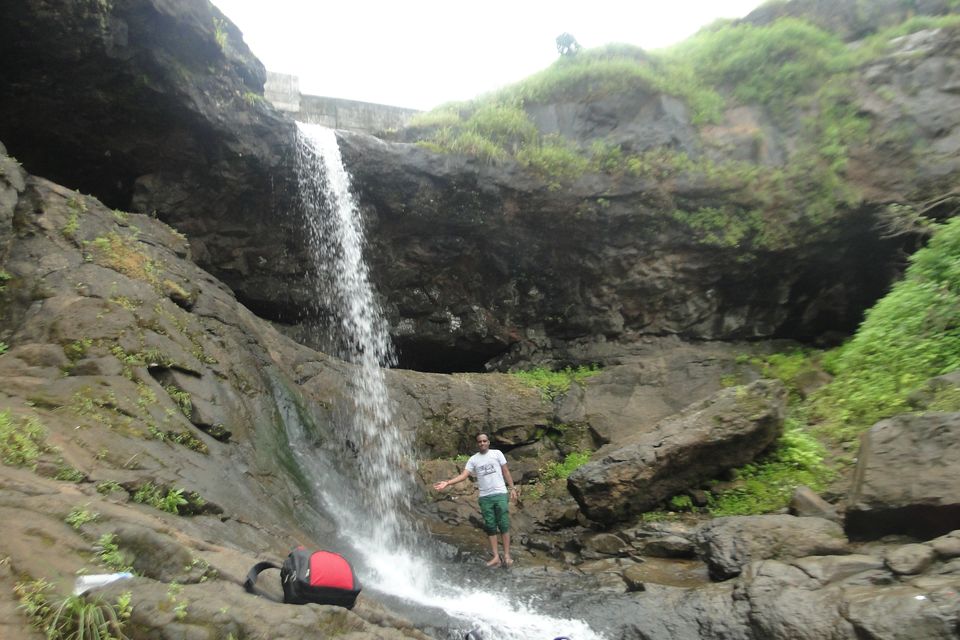 Next we moved towards Lion's point which has very stunning views full of cloud and mist.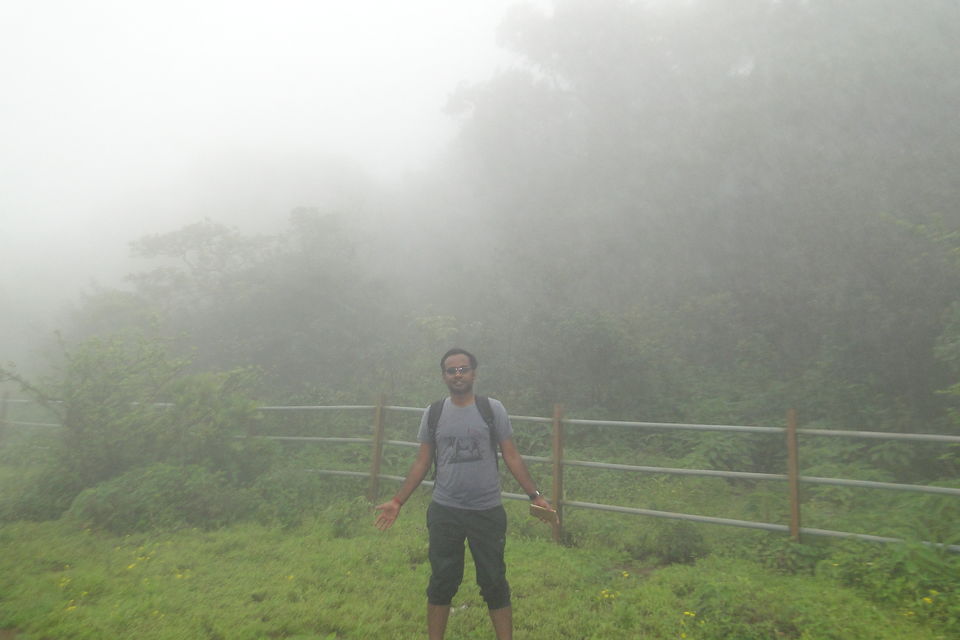 We were free by 2:00 pm. We had lunch at one restaurant and finally we headed towards Mumbai by Indrayani Express in evening. This was a memorable trip. Visit this place once if you want to see monsoon and nature closely.
Do write your comments