On the night of 21st June 2017, i boarded AC special Hazrat-Nizamuddin Special train towards Pune Junction, my first solo train trip to the Pune city. As the journey begins it was some unique and mesmerizing journey, the view between the Karjat station and Lonavala was breathtaking the train going through tunnels on the edge of western ghats surrounded by clouds and waterfalls flowing through the hilly areas and subtle soft cold and fresh air was blowing which regenerates the oxygen levels which are being polluted by the toxic air of the Delhi.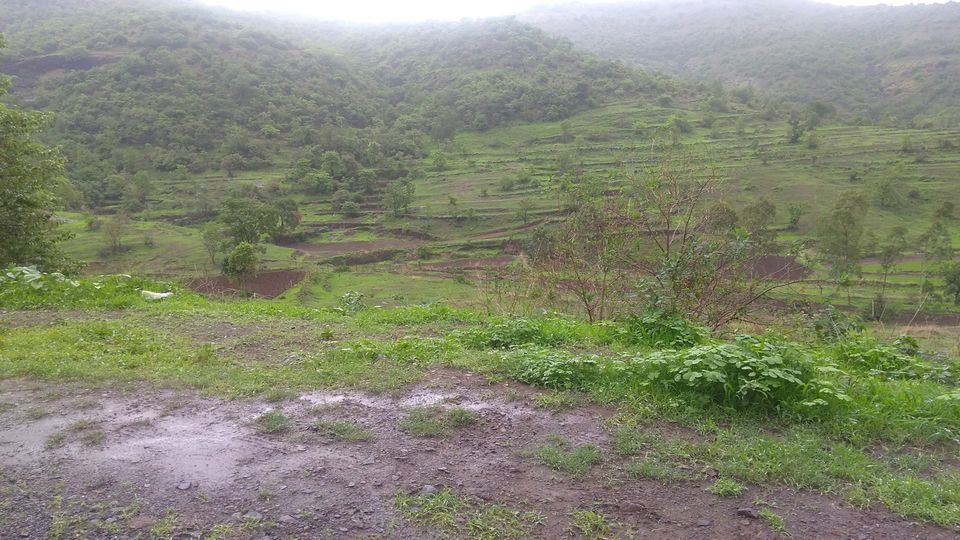 It takes twenty fours hours to reach to the pune city junction from delhi, in whole its a tiring journey but when you get view like this all the tiredness gets shrugged off. When reaching pune junction i was accompanied by my fellow brothers who stay there and with whom i was to begin my further journey.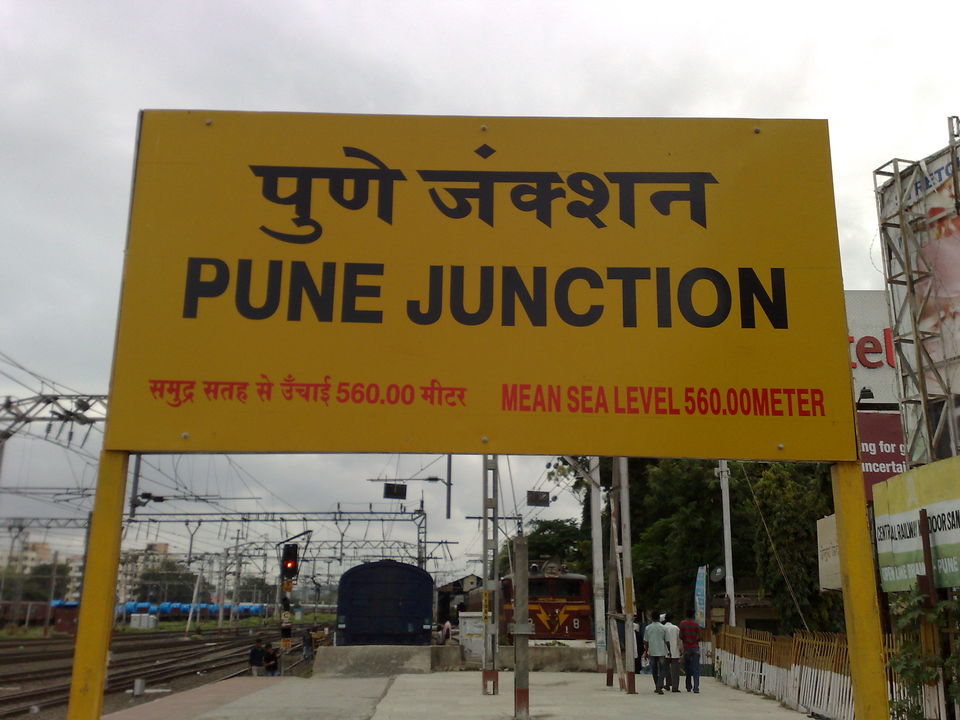 On the list the places that were to be covered were Pune City, Sinhagad Fort, Lavasa, Shirdi, Lonavala.
1. Pune City
Pune city a smartest city which is surrounded by western ghats on the outskirts, it is reach in it's heritage, culture,  and information technology sector. Pune city was once ruled by the maratha king Shivaji and he is the one who built this city and battled down the many wars in protecting this city. Looking towards the present era, the city is excelling under education and information technology sector. Various people all around the India to get the education and do jobs here. Majority of people belong here are to Maharashtra culture and spoke marathi, to the fist comers who come in the city takes time to gel up with the locals. There also various delights in the foodie section, i tried vada-paav, spdp(sebh-puri dahi-puri), pitla bakhri etc. There is one of the famous bakery that's Kalyan bakery which enriches various delicious cookies, cakes etc. The best month to visit Pune city is between June and July its full house here, nice rainy weather with clouds downside and chill subtle fresh air blowing down and mesmerizing view through western ghats.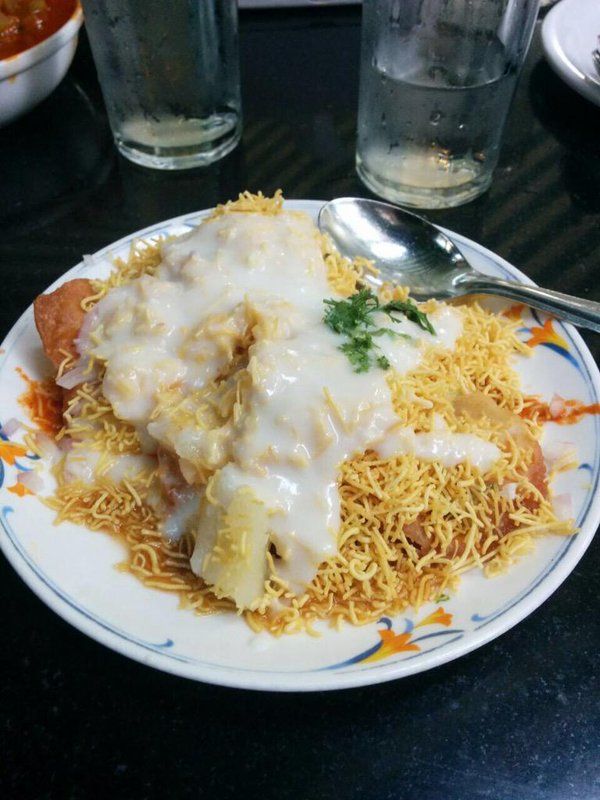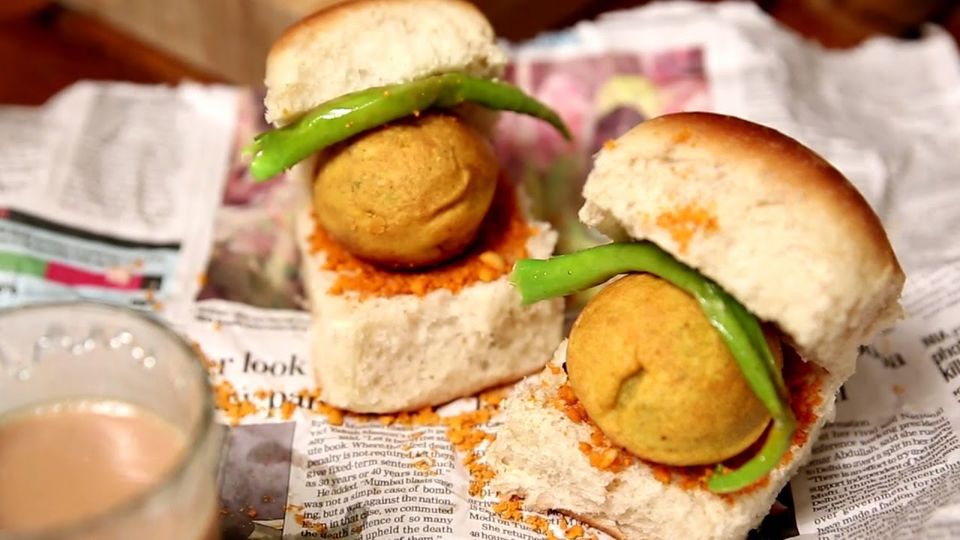 After spending few quality time in Pune city we headed towards Sinhagad Fort, which was on the outskirts of the Pune city. The place from where we were living took approx two hours to reach, taking Mumbai highway route.
2. Sinhagad Fort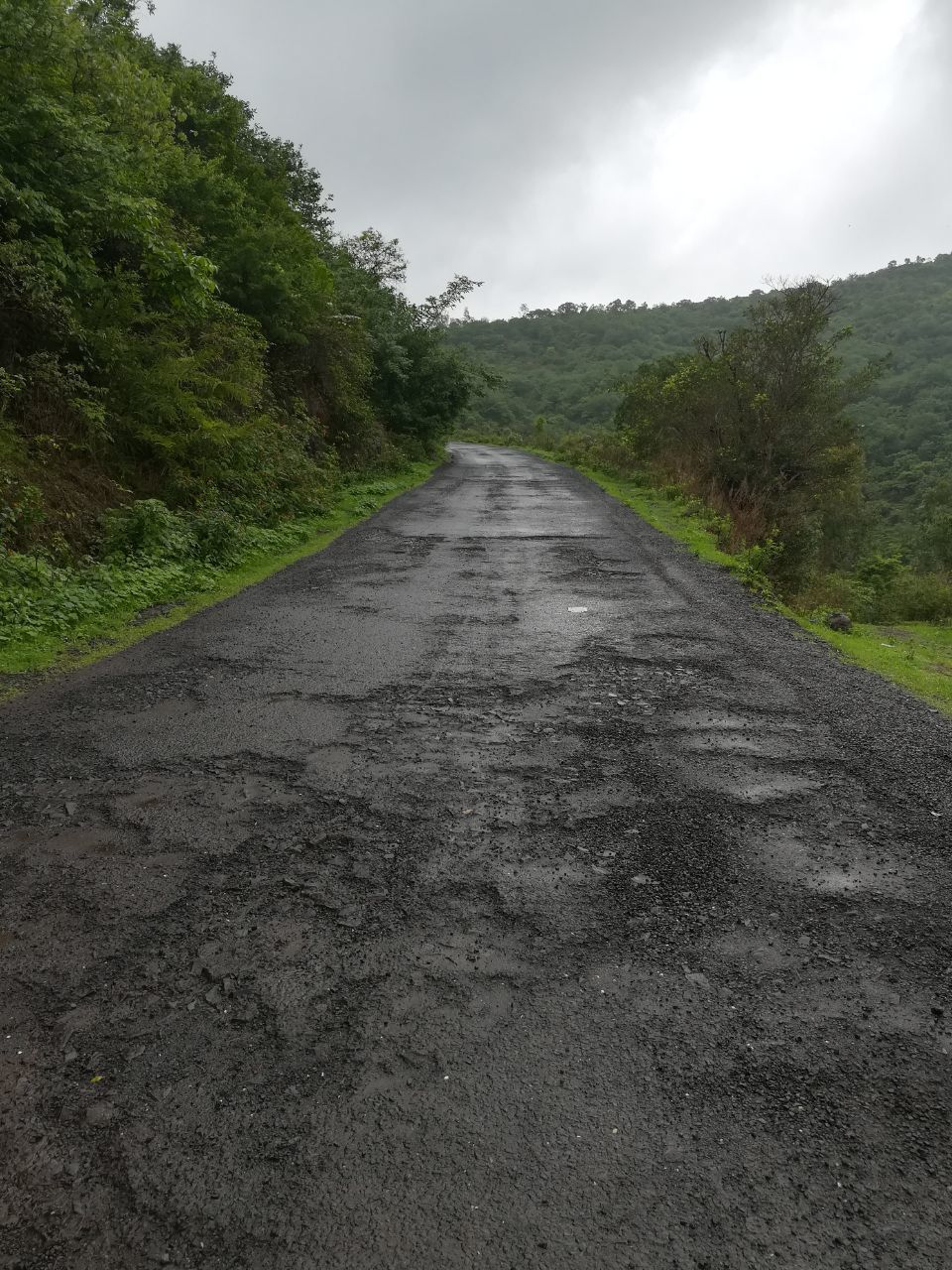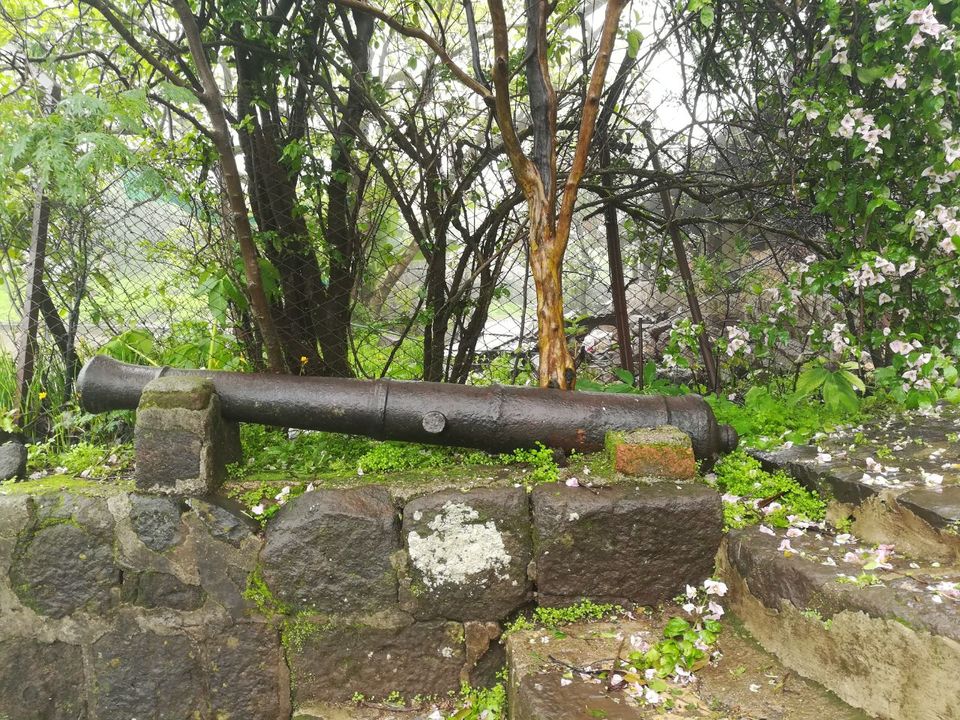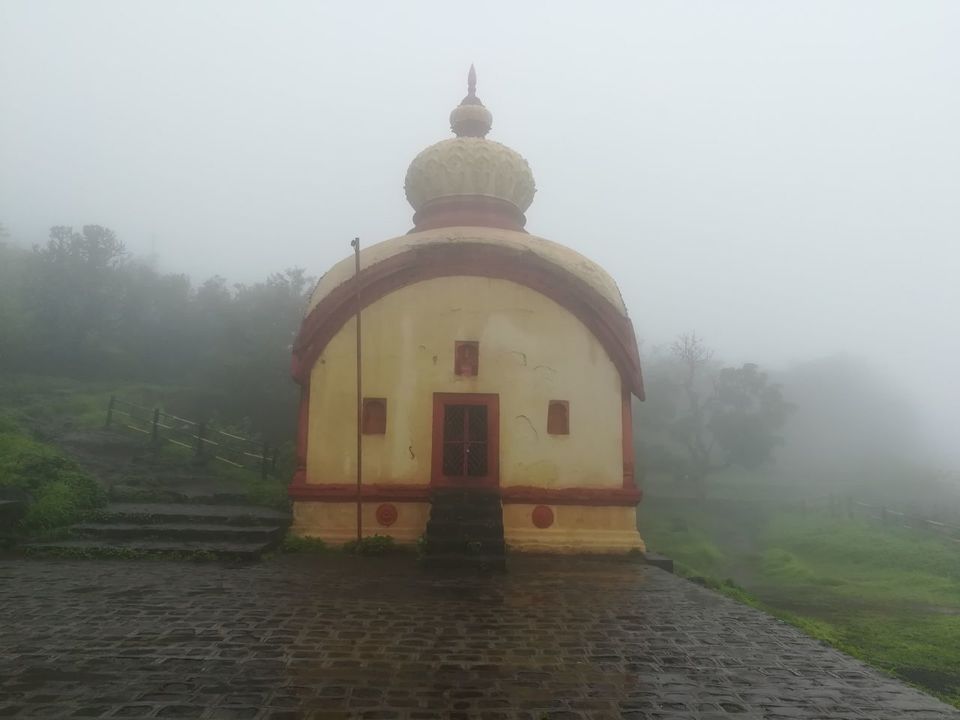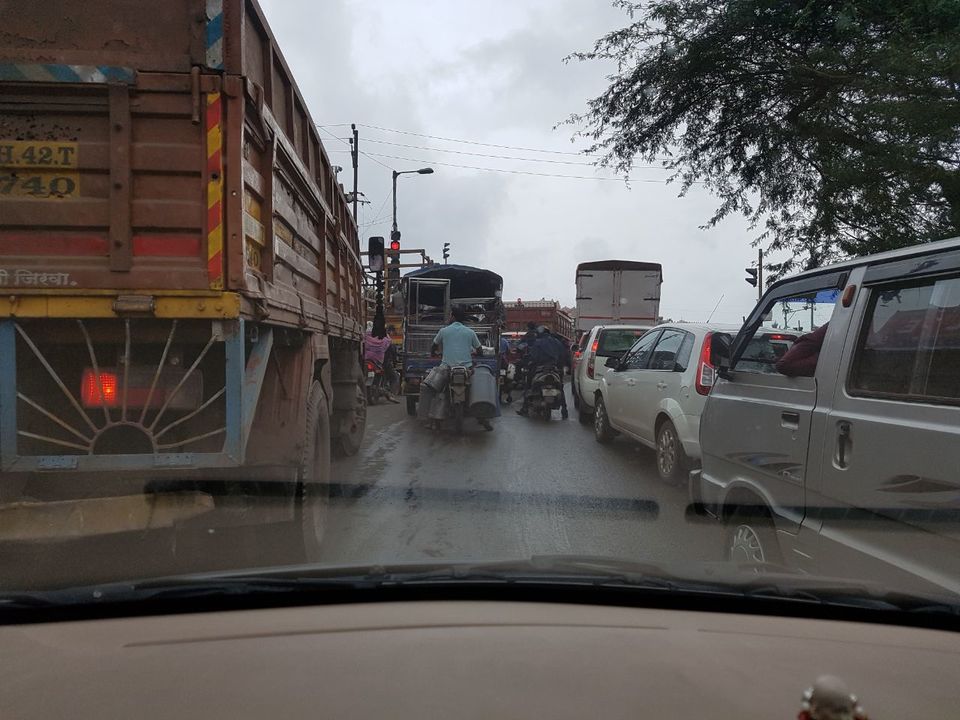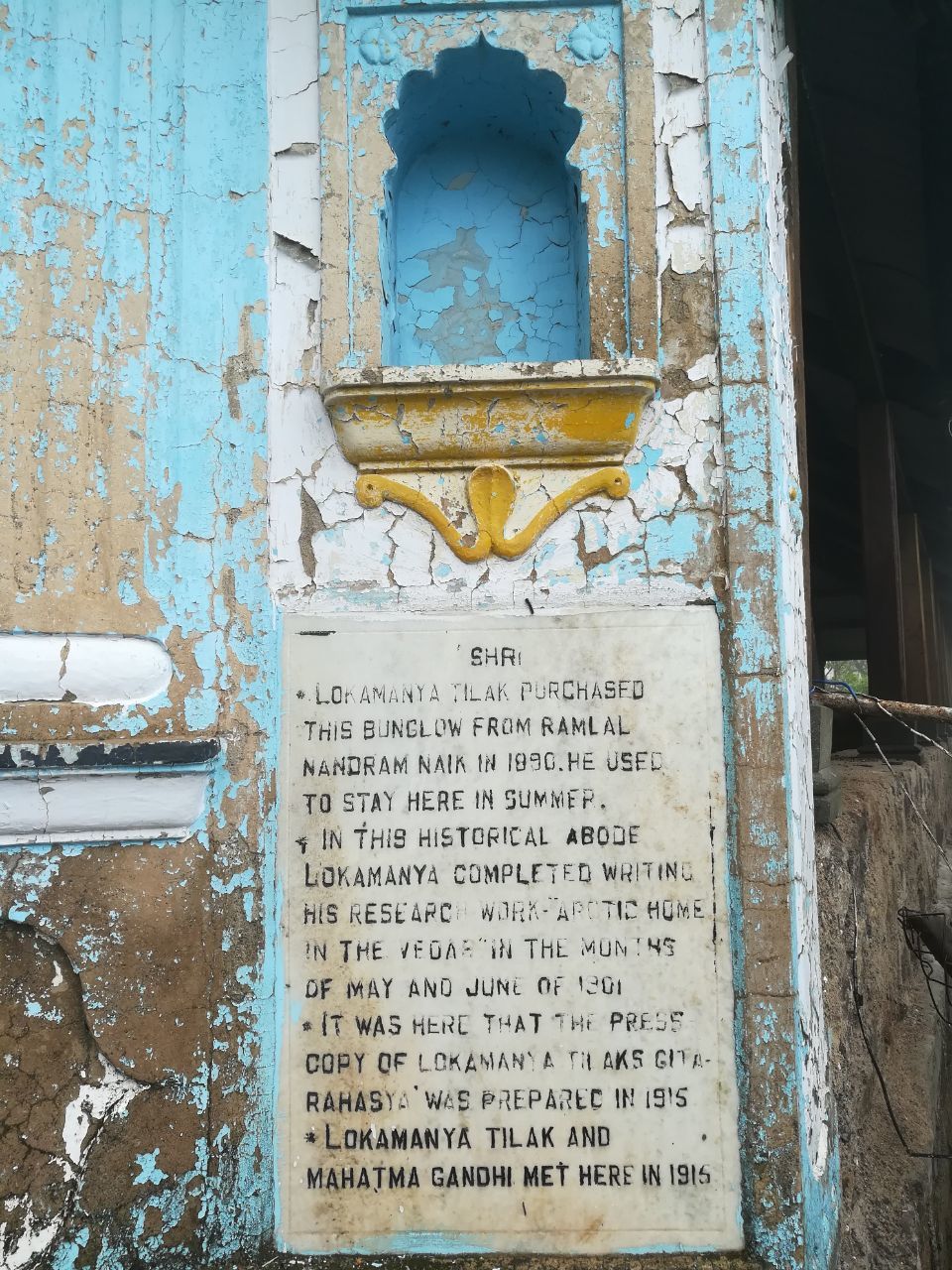 Sinhagad Fort, it is a very important historical monument that is very close in the history books of Pune city. The fort lies 30 km southwest of Pune and the construction stands 800 m above the surrounding area of the sahyadri hills . Earlier the fort was known by the name of kondhana. It has seen various battles as it was strategically built to provide natural protection due to its very steep slopes, and many conqueror came to conquer it but failed, as it remained under in tight hands of maratha kingdom. There are two gates to enter the fort, the Kalyan Darwaza and Pune Darwaza which are positioned at the south east and north-east ends respectively. When i visited this fort it was all surrounded by clouds which being downside, visibility was low, it was raining in two three takes and there were some points where air was in its unleashing power, taking with you, it was amazing experience to have, then there various stalls where you can have tea, onion pakoda, pitla-bakhri, corn etc and in all will cost around 200 to 300 rupees, and one important thing wear sports shoes and carry raincoat if you don't like being hit in the rain getting all wet, and it is all trek, you have to trek down the whole area.
3.Lavasa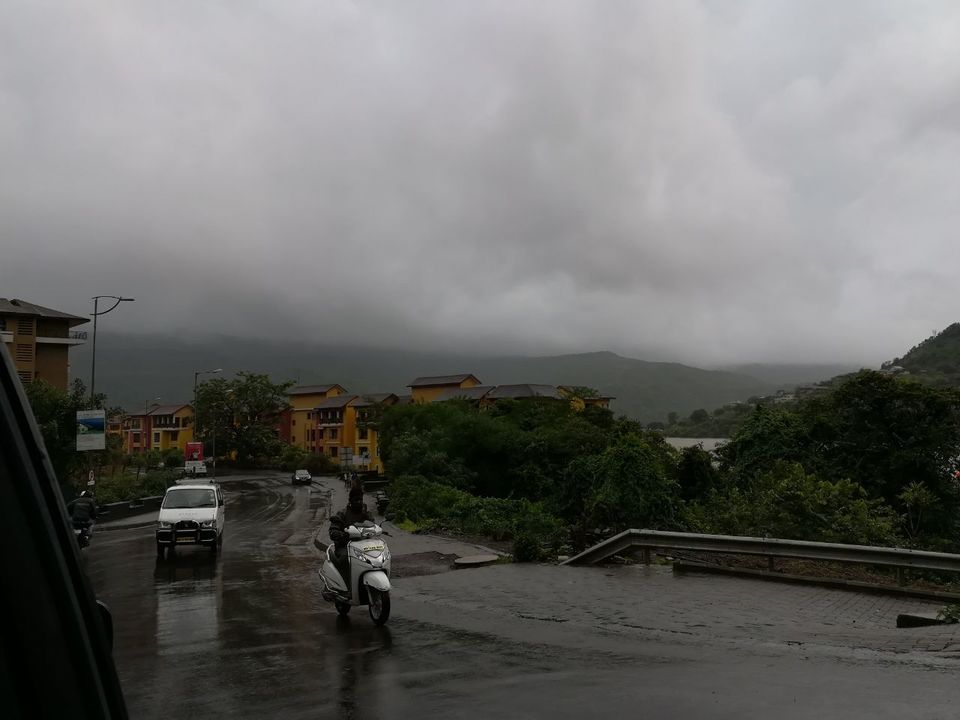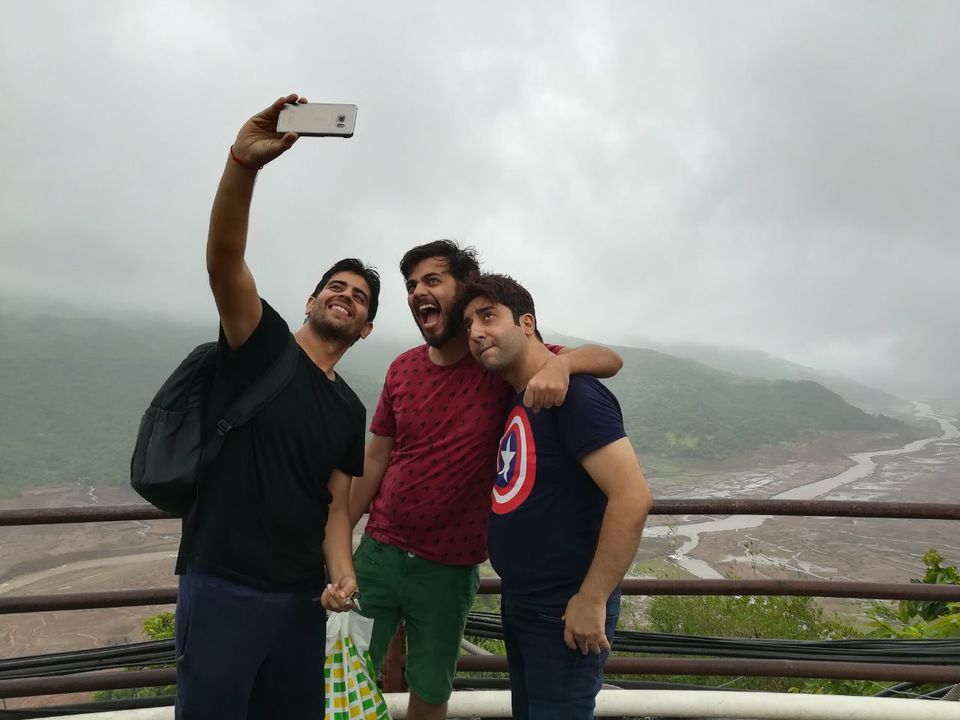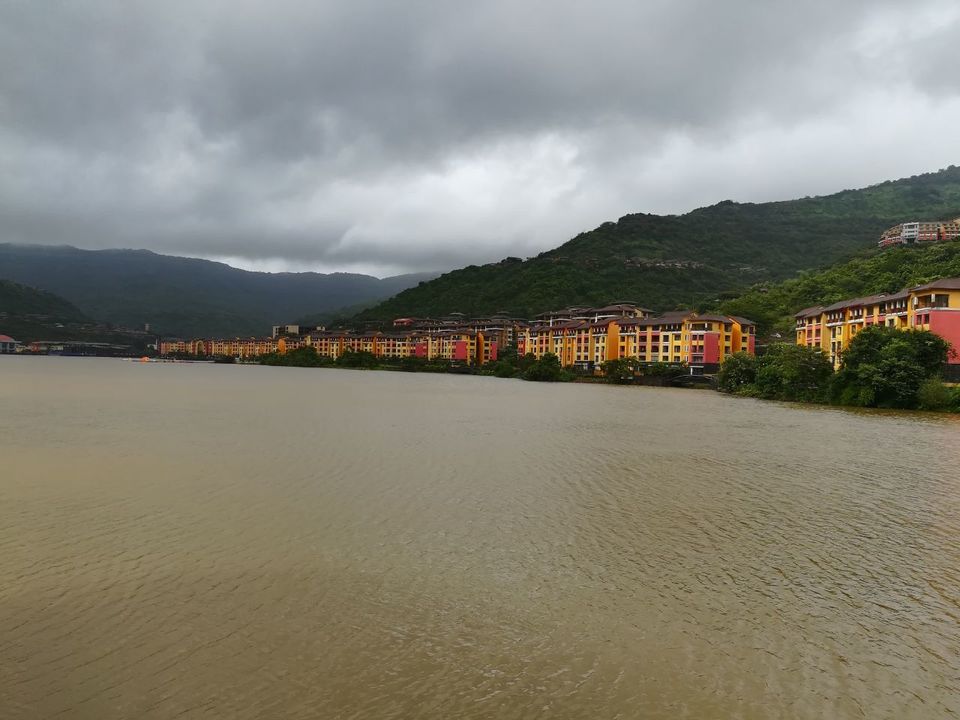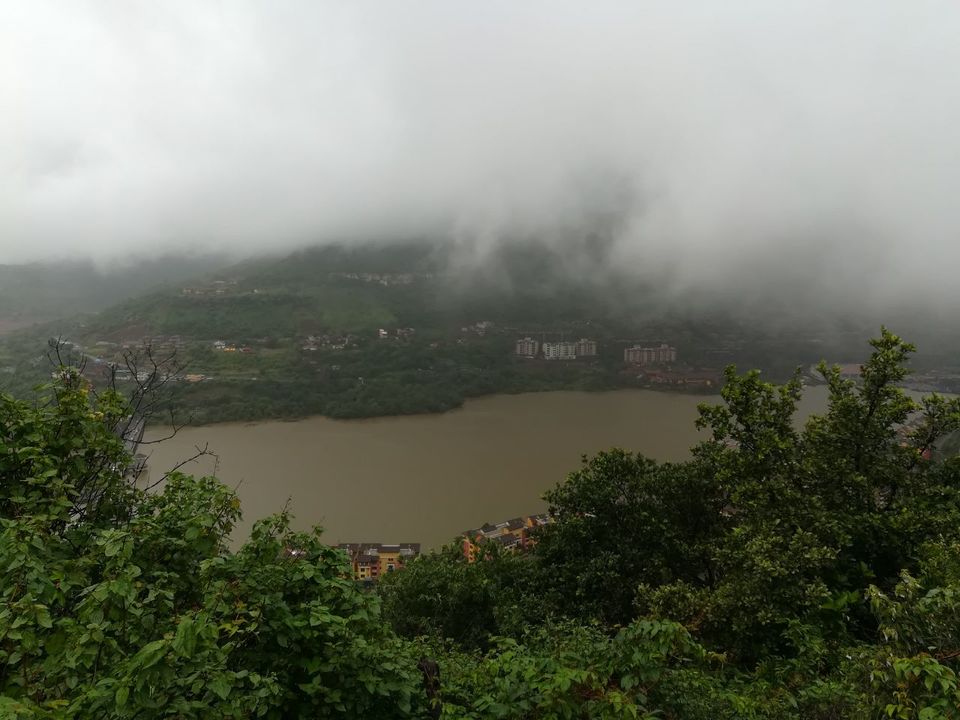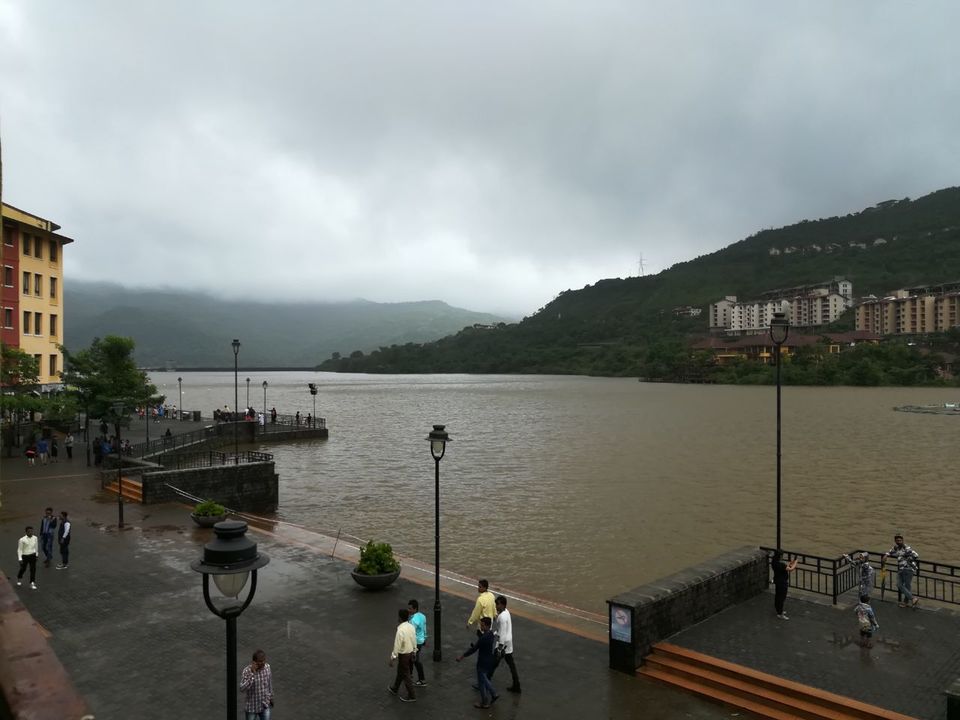 Lavasa is like a small town, which is made by Sharad Pawar, for retired, old aged people, who can enjoy there lives. It is like a private area, interested person whoever want to buy house can buy here, but there prices are very high, only rich people can afford. It has man made river which is open for water sports during summer time when water level is below at risk. It is loosely base on or is a clone of Italian town Portofino, it has it's own town hall, hospital, bank, hotels and restrooms. there are various restaurants and shops which offer delicious cuisines, some offer at high rates and some at lower rates. People can have various recreational activities like cycling, it cost around for Rs 100 around half hours per person, it experiences like terrain cycling steep slope roads up and down, its good for building your leg muscle. Then there is also a toy train and hip hop bus which tour around whole the city to the people. While entering to this city for four wheeler you have to pay Rs 500 for entry to enter the city, as we have our own car and attaching coupons to the bill, through that you get some discount at some restaurants. The roads in the city are lush green, clean, no garbage will be seen there, and the air is so pure that it make yourself pure inside.
4.Shirdi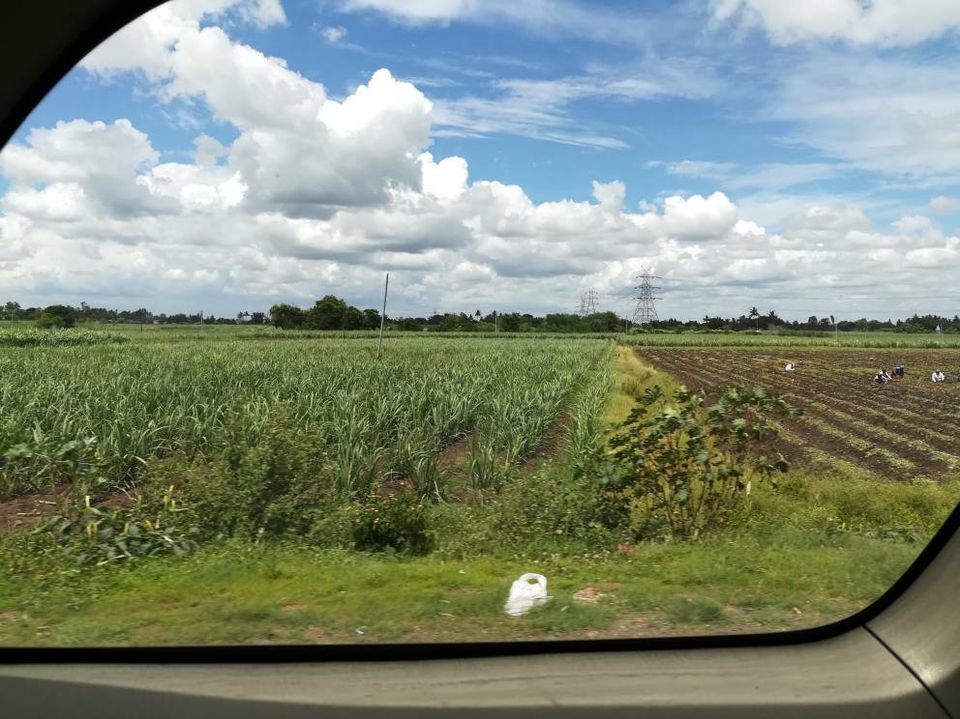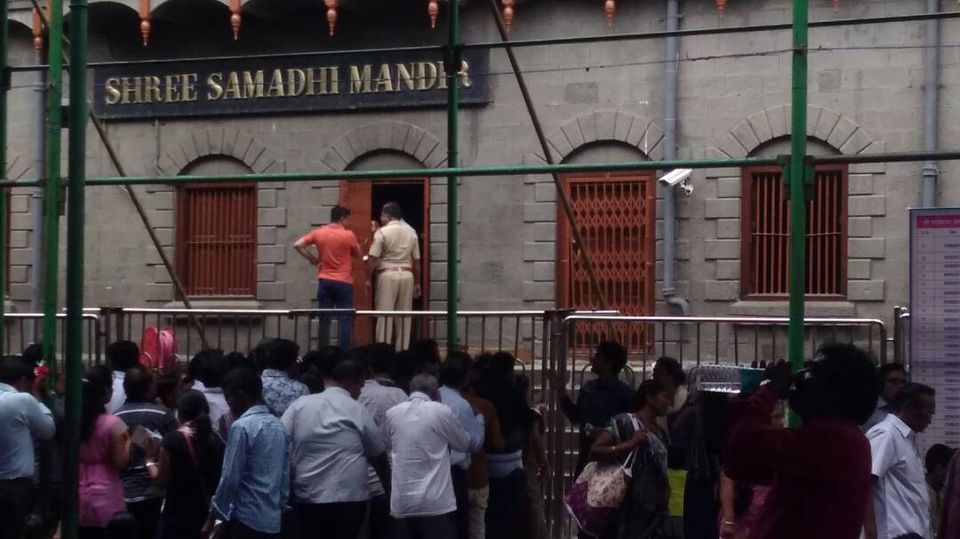 Shirdi is small village situated in Maharashtra, which is home to shree sai baba, after hectic travelling around in the clouds and rain, enrouting through shining sunshine towards shirdi. As we reached it was very much overcrowded. There was a pass system, a free pass for general public, other pass was for senior citizen in which one person is free allowed and another was VIP darshan pass which was costing around Rs 200 and if you want to attend aarti then you have to done booking three four months before. I got the vip pass and somehow got good darshan of shree sai baba. We had a lunch in the famous restaurant udupi. After relaxed and soulful experience we headed towards last and final destination to Lonavala, back in clouds.
5.Lonavala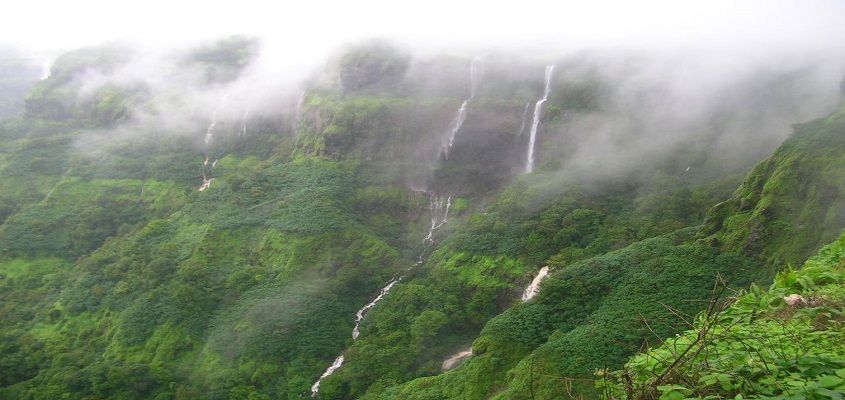 Lonavala, is the hill station situation situation on the outskirts of pune city. It has most breathtaking and enriching views, my most favorite destination or place in this trip, when we reached there it was all over cloudy, cloud were come down there was no visibility, air and rain were in there prominent form making magical place more magical. We headed towards Lion Point, the prominent place from where the view of the valley is magical but unfortunately due to cloudy conditions i can't witness it. There are also some stalls which offer you tea, hooka, maggi, onion pakoda etc at Lion Point. Mostly people come to Loin Point in rainy season to get wet in the rain playing loud music from there big boombox that are attached to there cars. There is also famous dam known as Bhushi Dam, for which people also come Lonavala for. People come here to trek the dam and take fun under waterfalls.
Finally the chapter enclosed here, next destination was Delhi "my home", but i had forgotten my home, with those magical views and moments which are still engulf hearts of mine, it was very much hard to come back, it was so much emotional for me to leave behind those views, and coming back to "old school" the polluted city.
               "Traveling – it leaves you speechless, then turns you into a storyteller." – Ibn Battuta