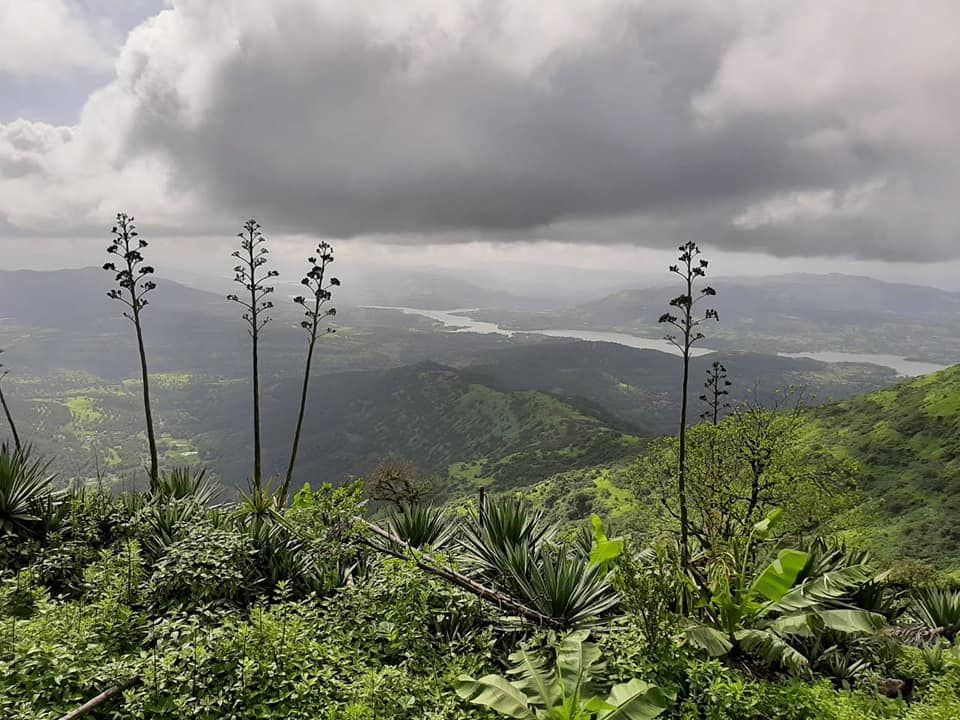 During my recent visit to Pune I happened to explore these amazing places that I had never thought would be so beautiful. I had heard a lot about them and had seen photos and videos but to be honest these do not do justice to these places. One has to be there to experience them to the fullest. I was lucky enough to have a close friend living in Pune.
Our first choice was Lavasa as I had heard so much about it. It opened to public in the year 2016 and was a dream project of the Maharashtra government, a privatized planned city, based on the Italian town Portofino. We booked an Ola outstation for the trip. We stopped at some really picturesque spots that seemed to have come straight out of a poster. It kept drizzling on and off throughout our way. We reached Lavasa in about an hour and a half and spent about 2-2.5 hours. It was very less crowded giving us a chance to click a lot of awesome pictures and shoot videos.
Though it was surprising, that a place, which was once full of hustle and bustle, a hub of fancy cafés and eateries, providing boating and lavish hotels for tourists; is now a deserted place indeed. But its serene beauty would make anyone want to go back again and again. I was mesmerized by the place, the lakeside, the colourful buildings lined up on both sides and the clouds playing with each other.
There weren't many places open so, we sat at a small chai shop and had an amazing tandoori chai. The shop vendor told us how this place faced environmental hazards and due to lack of funds has now been closed and their business has also suffered due to that. Now, only a few local tourists visit the place and the 500 Rupees entry fees charged now has only been started since a few months back in order to maintain a little bit of what is left of the place. After loitering around a bit more we started from there in our cab. We again stopped at some amazing places in between for photos. The best part was the road trip to and from Lavasa.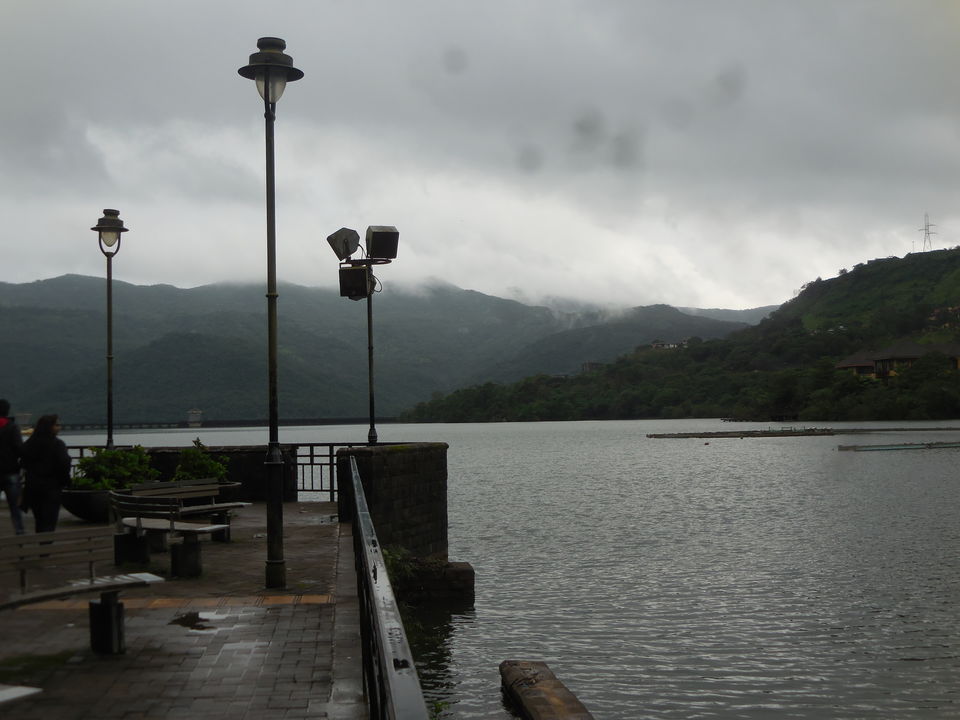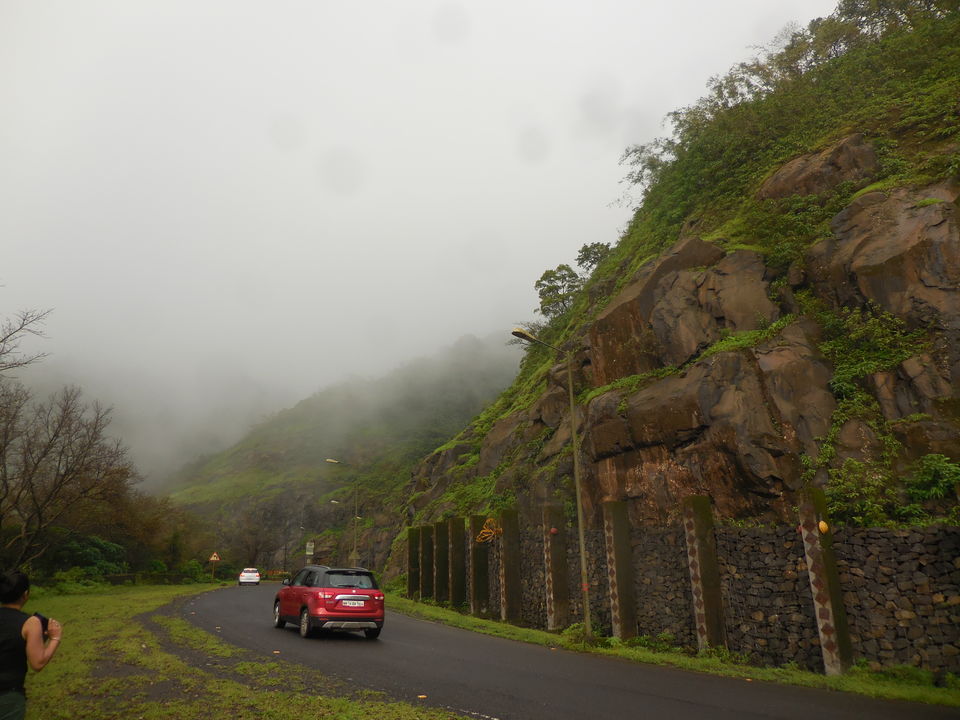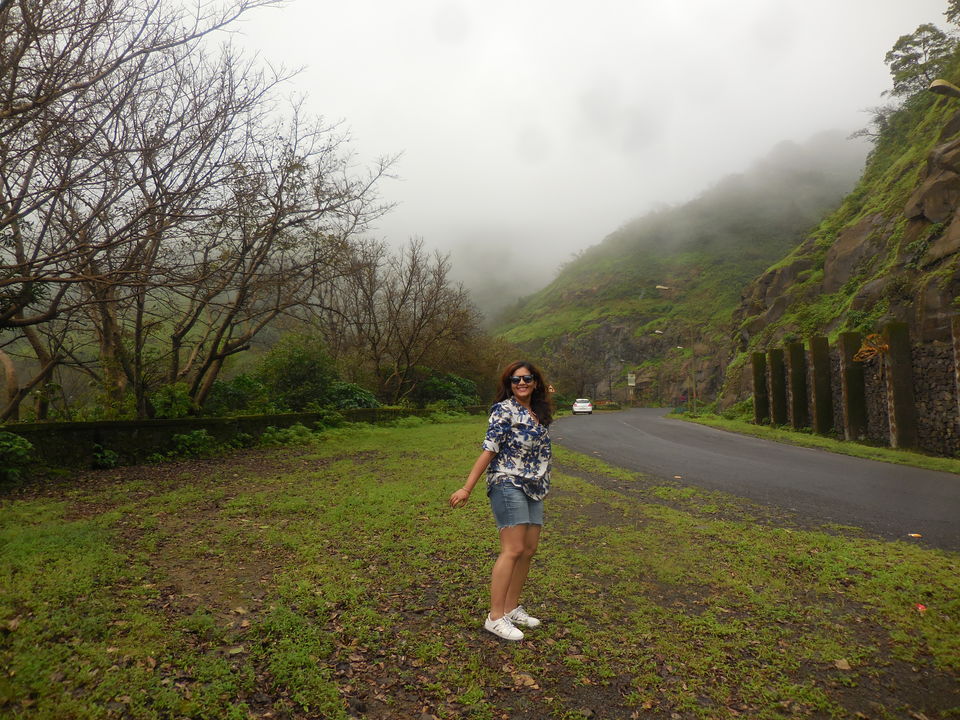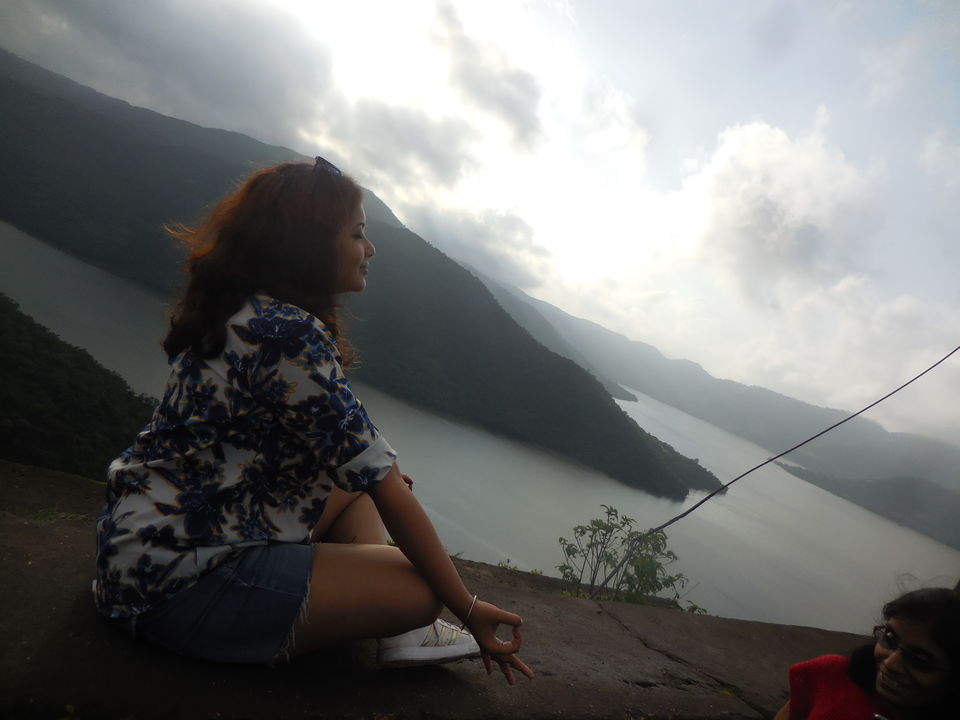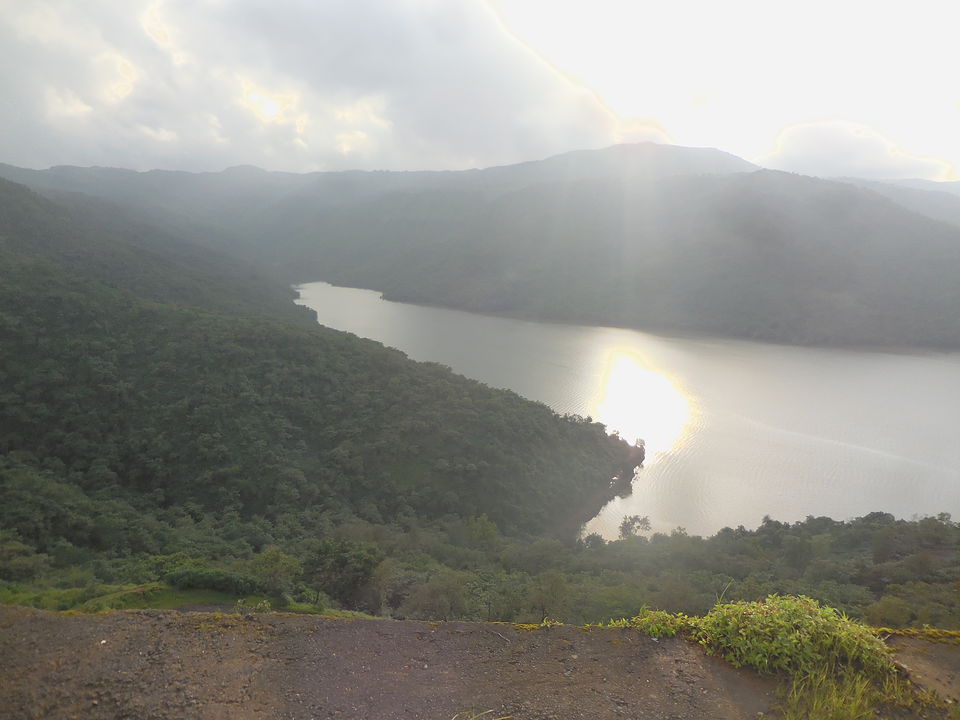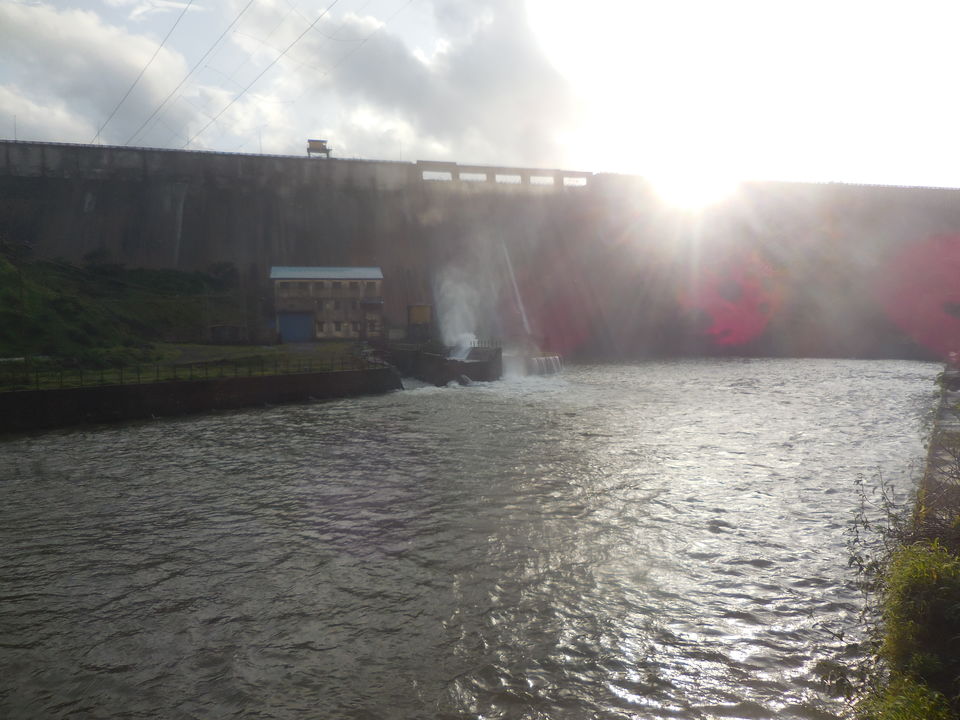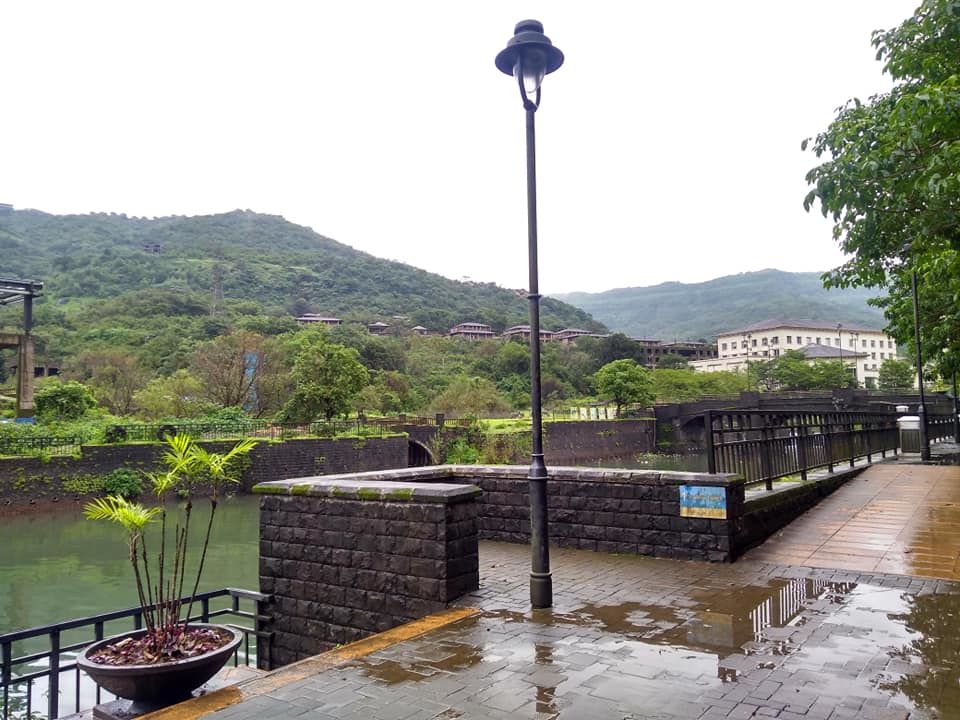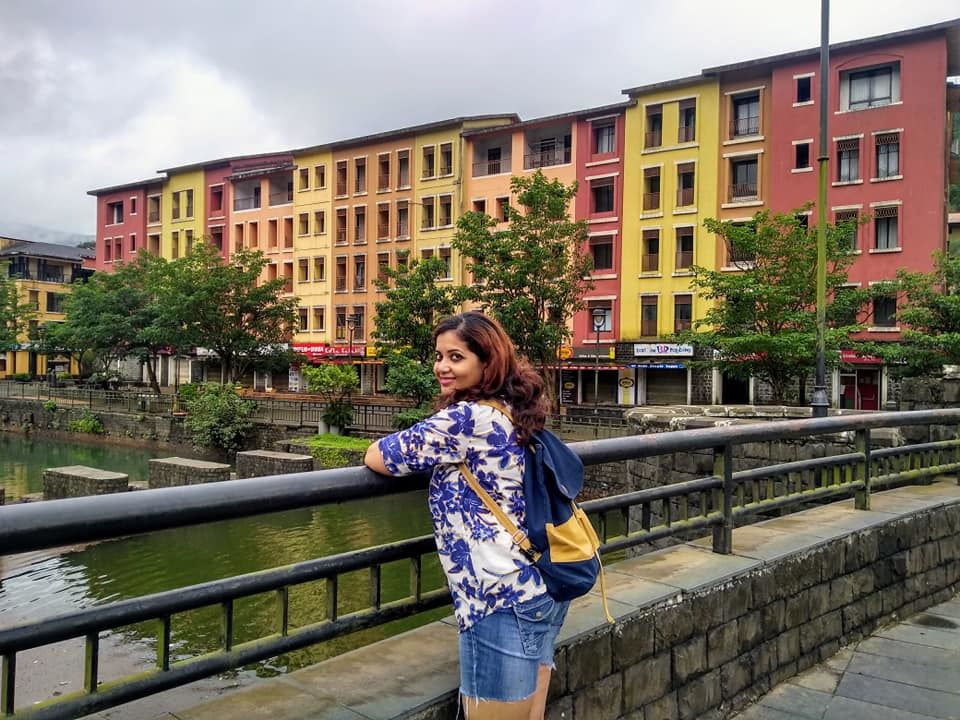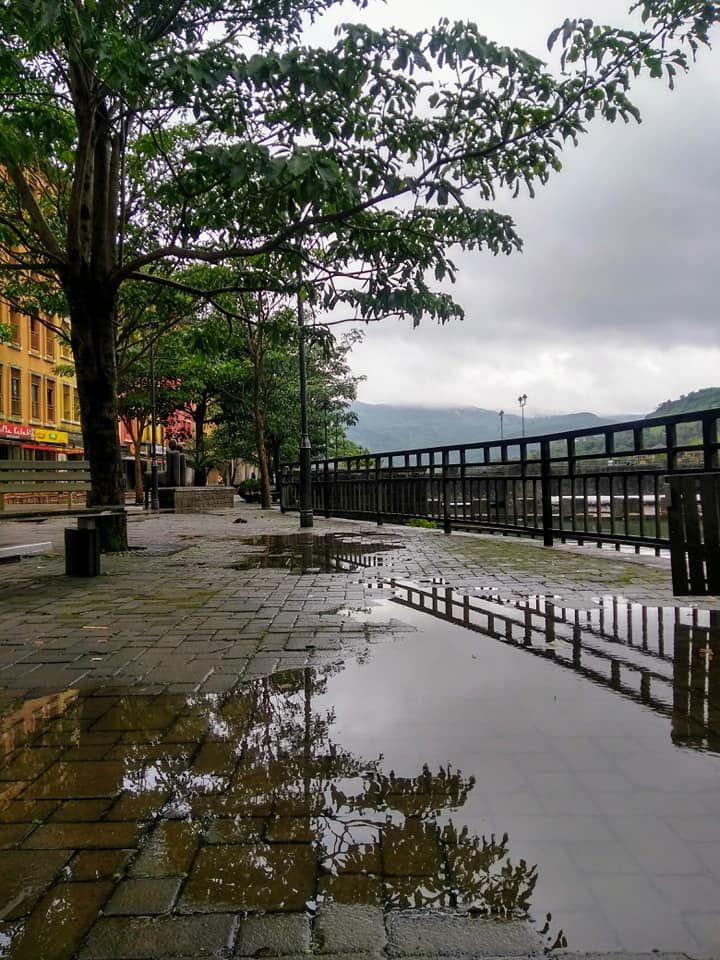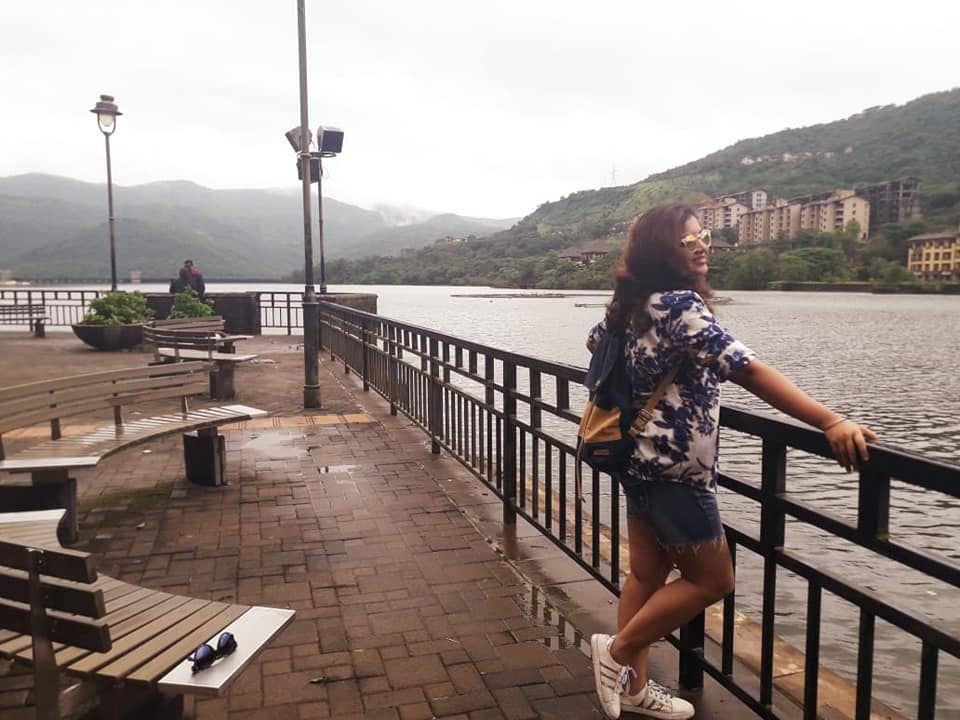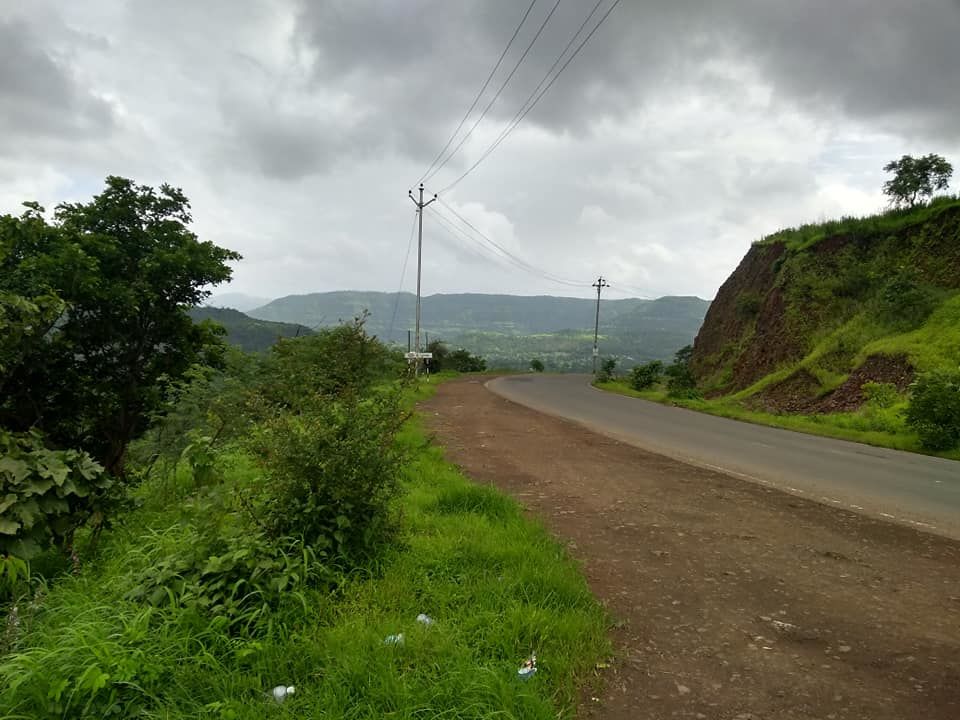 We finally reached Pune and bought some amazing savories from the infamous Kayani Bakery. We then explored the street food at MG Road.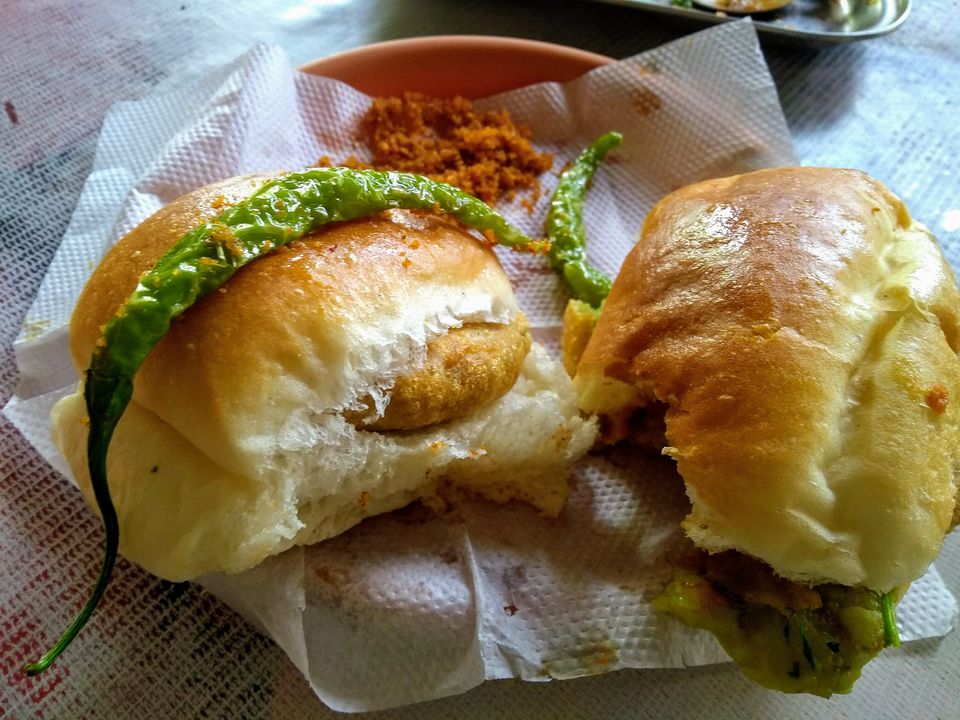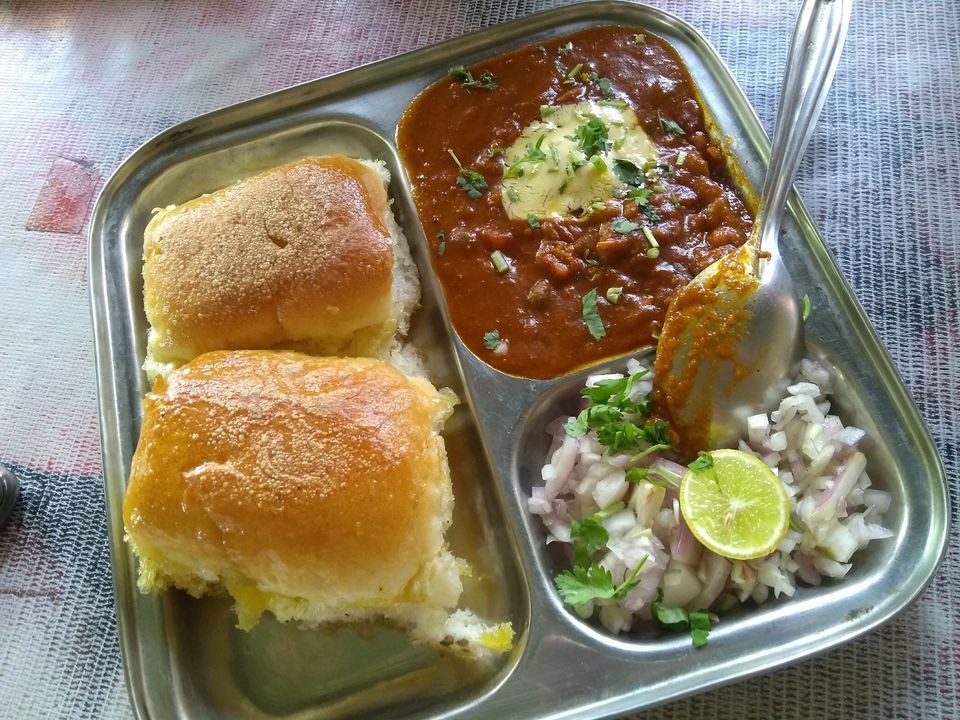 We wanted to experience a bit of a journey on the Pune local so we reached the railway station by the local bus that cost us only Rs. 5 each. The train ticket was also only Rs. 15 each. We boarded the women's compartment and very easily got comfortable seats. We caught the first local at 8:05 am that left for Lonavala. Working women, college students and other passengers gradually kept coming and going at various stations within the Pune city. The mornings were a bit nippy. I actually had to pull out my stole from my bag as the cold wave of wind gave me shivers.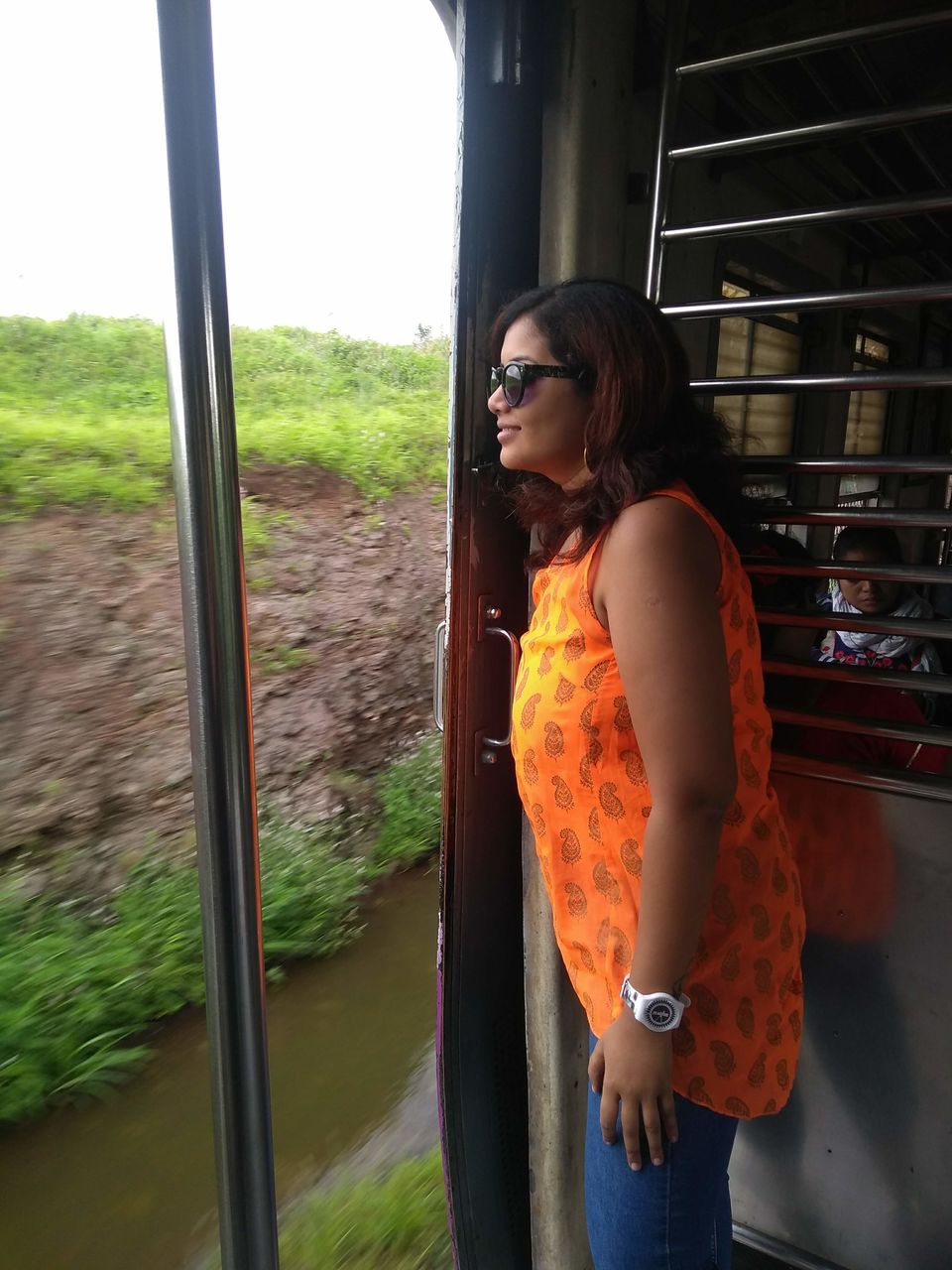 In about an hour or so, we reached the Lonavala station. It was a small station with not much crowd.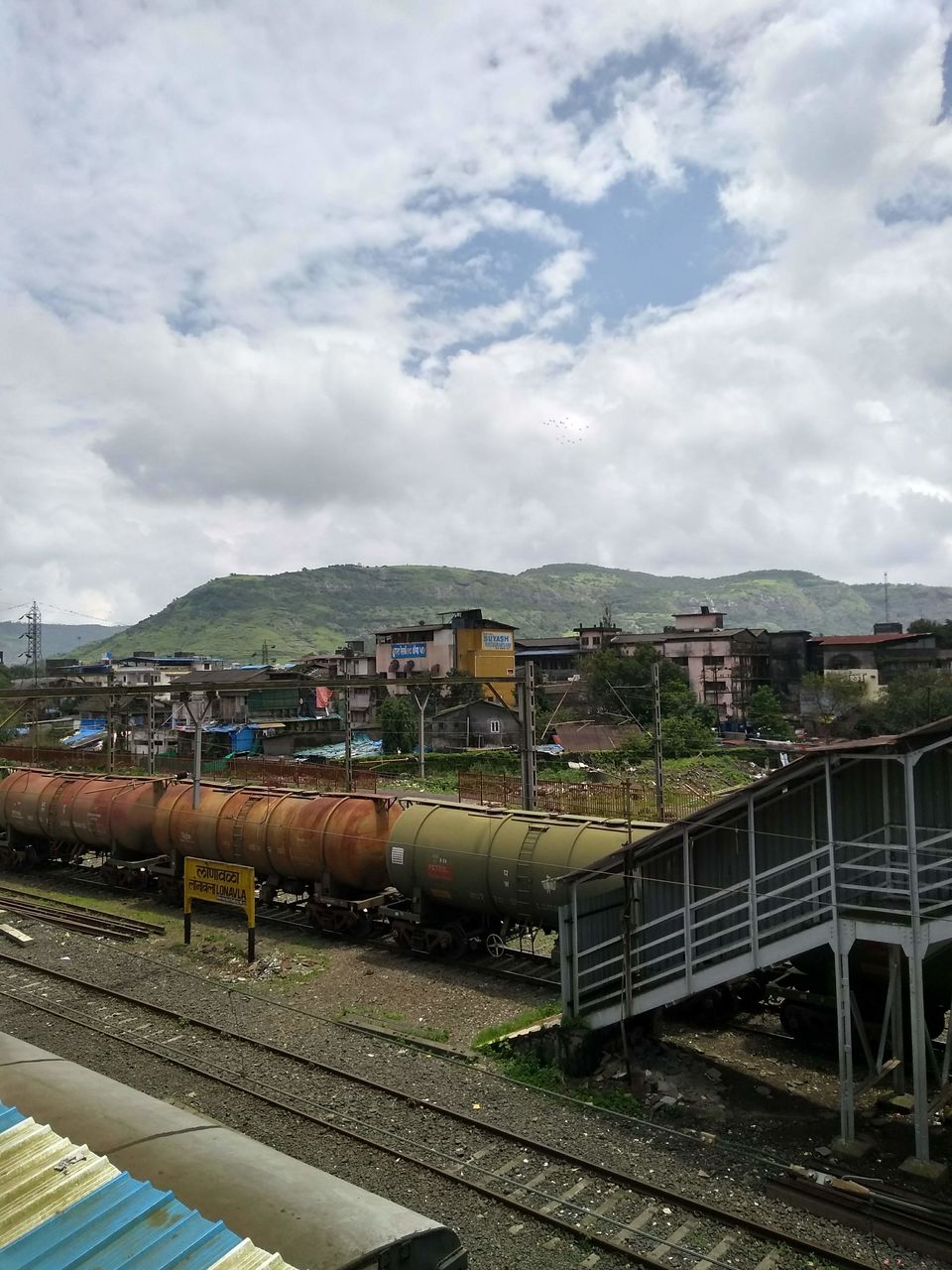 As we went out we could not resist ourselves from gorging on hot vada pav and piping hot onion bhajjis just brought out from the oil. After that sumptuous breakfast we enquired the auto wallahs lined up there waiting for tourists. After some negotiations one of them agreed to take us to both Lonavala and Khandala for Rs. 1000 only. We were 3 of us so it seemed to be a pretty fair deal. As we started our journey excitement caught us. Our first halt was at the Lonavala Lake and dam and then we headed to Bushi Dam which gave us a very rare sight. The water from the dam lake actually flows down wide step stairs. The force of the water was very high but the locals told us that it's much higher when the monsoons are at its peak. It was really beautiful but also very crowded. The pictures could not be as beautiful as one would expect. People were literally taking a bath there and it was too funny to watch fat uncles rolling down in the water with weird poses for photos.
Recommendation – You should definitely take off your footwear at the shops lined up before you reach the dam if they are not water proof. You may buy or rent water proof foot wear from those shops. We rented 3 pairs for just Rs. 20 each though they had first asked for Rs. 30 each; bargaining works everywhere in India.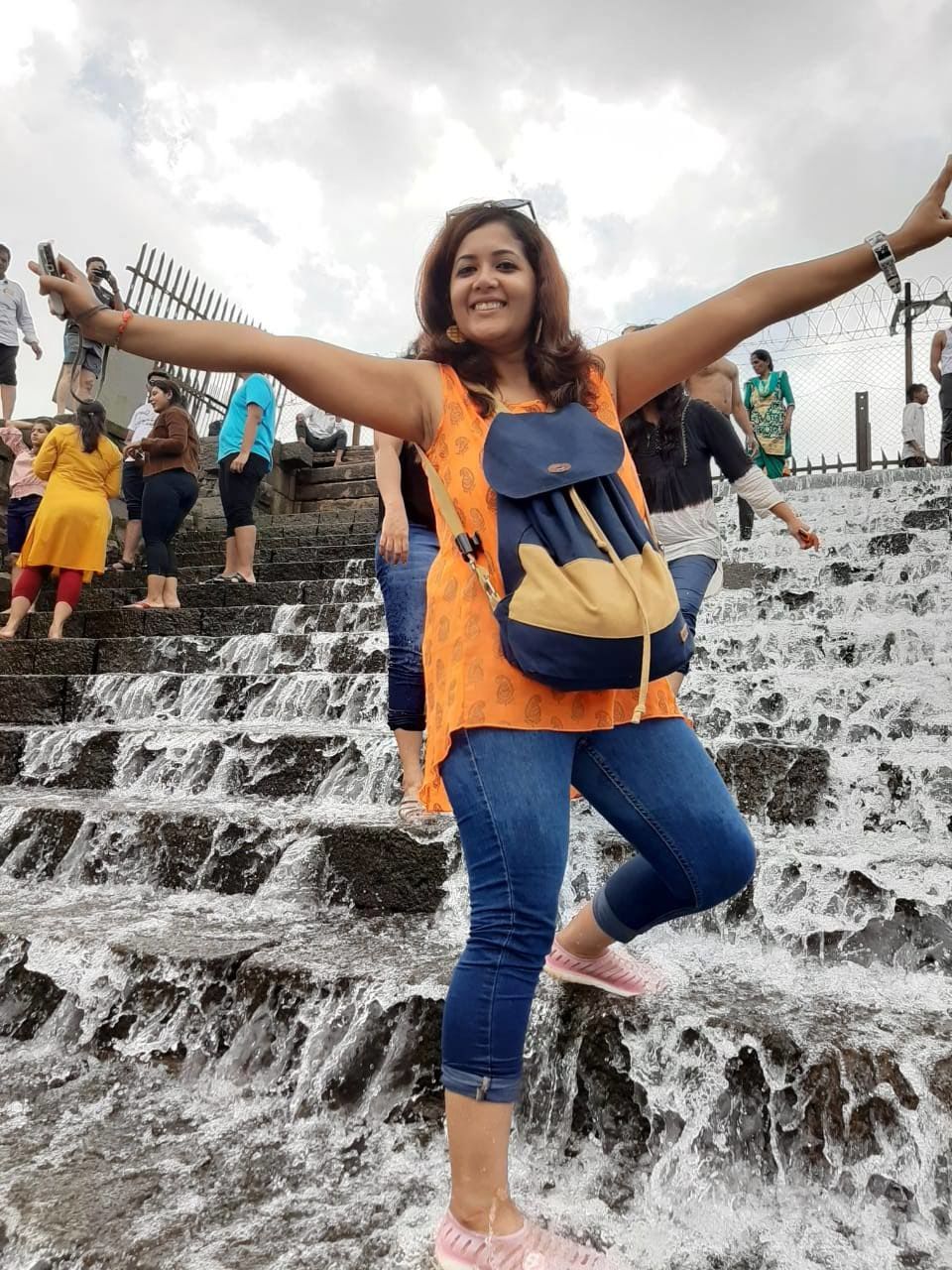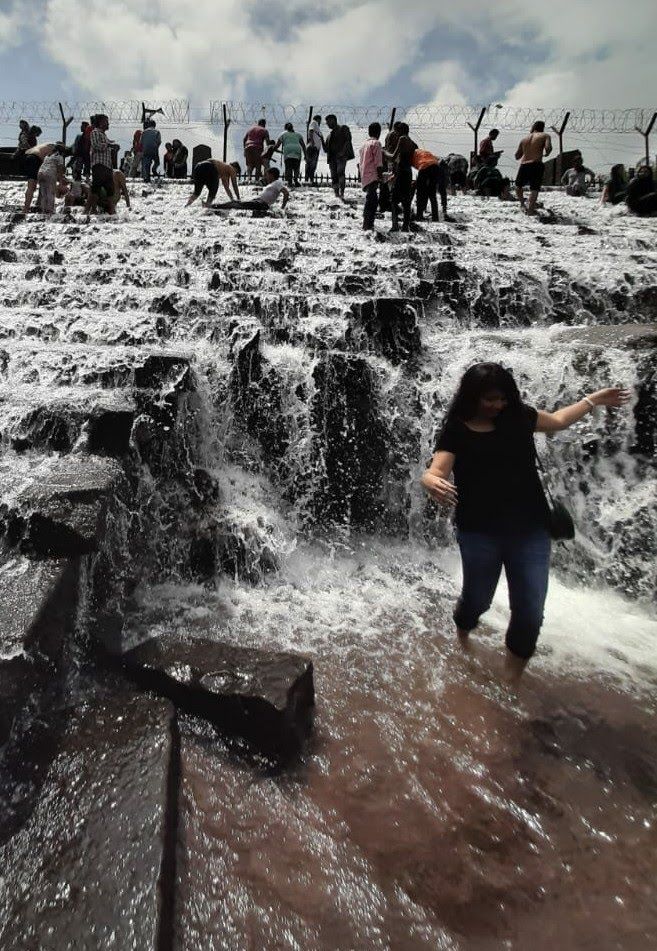 After clicking photos and getting a little drenched in the water, we stopped by a local shop for some hot chai and coffee accompanied with yummy corn bhajjis.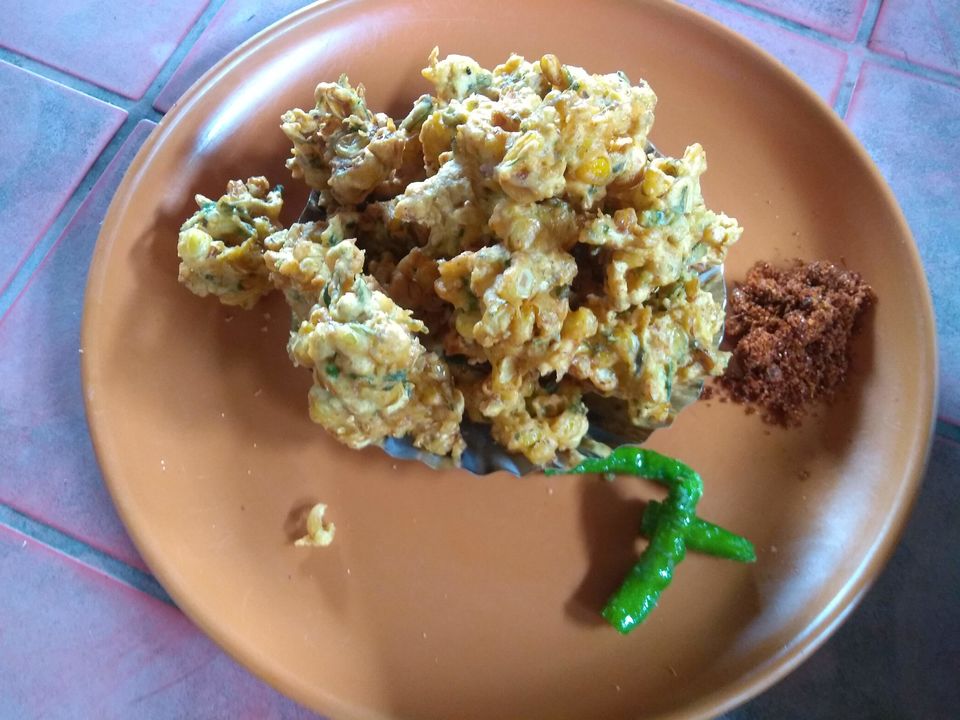 After Bushi Dam we stopped at many other lovely spots with amazing scenic view that my eyes could not believe I was looking at. Every spot looked like they were out of a poster. On the way we came across many such places and luckily our auto wale bhaiya was too sweet to stop at every place demanded by us to click pictures. We just could not resist. It also rained heavily making it more beautiful. The rains are also very tricky and come and go like playing hide and seek. The best location was the lion's point which was too romantic and brought out a filmy me. It was too windy with the clouds coming down like white sheet shielding every sight in front of us. It was unbelievably beautiful.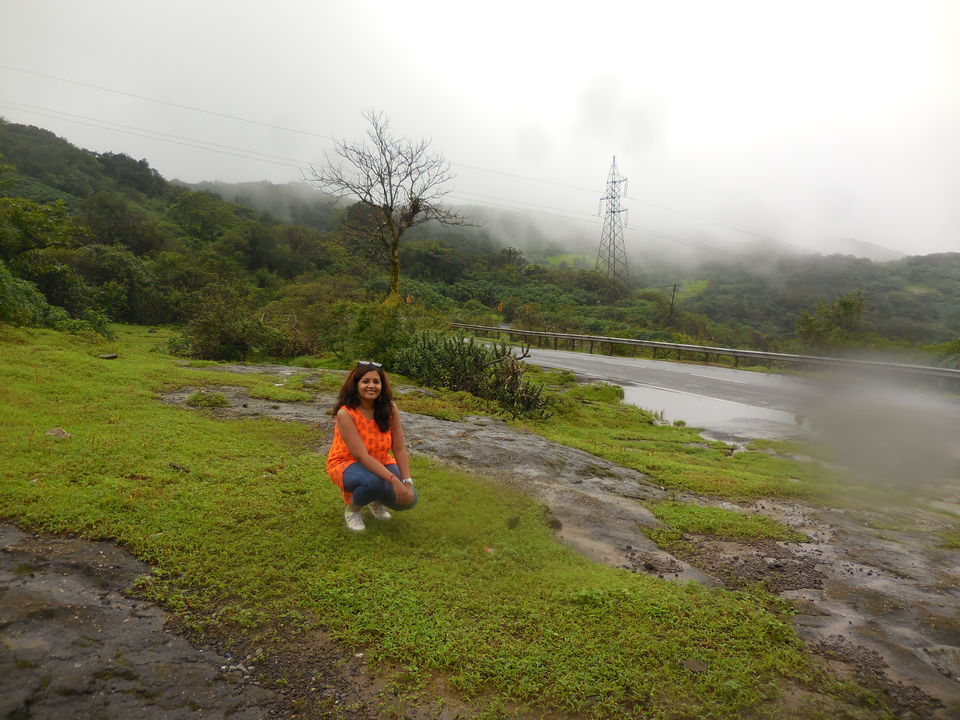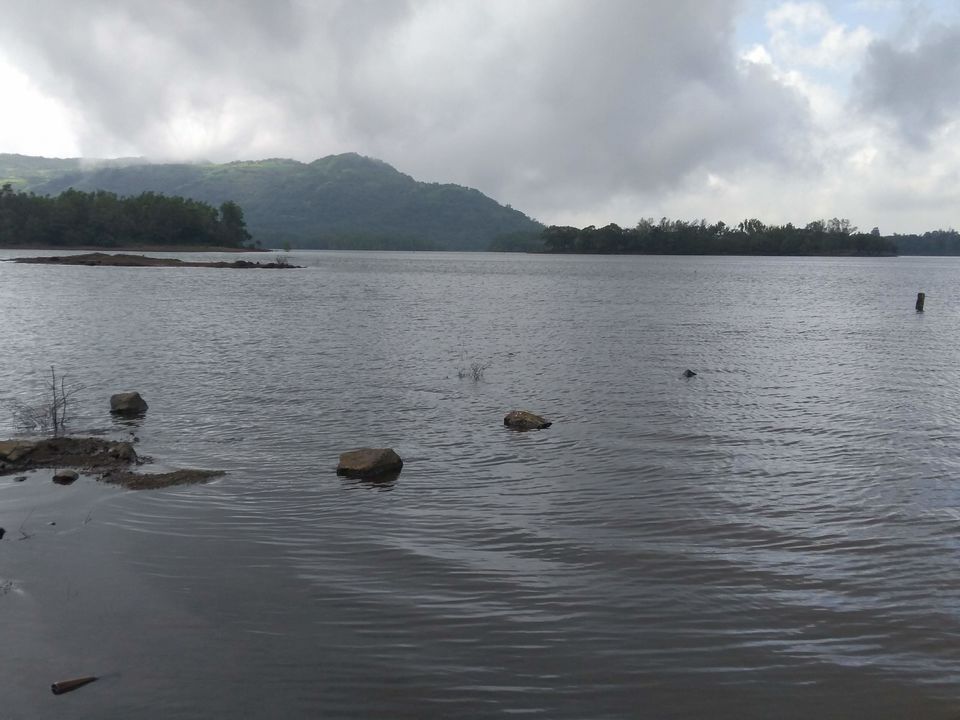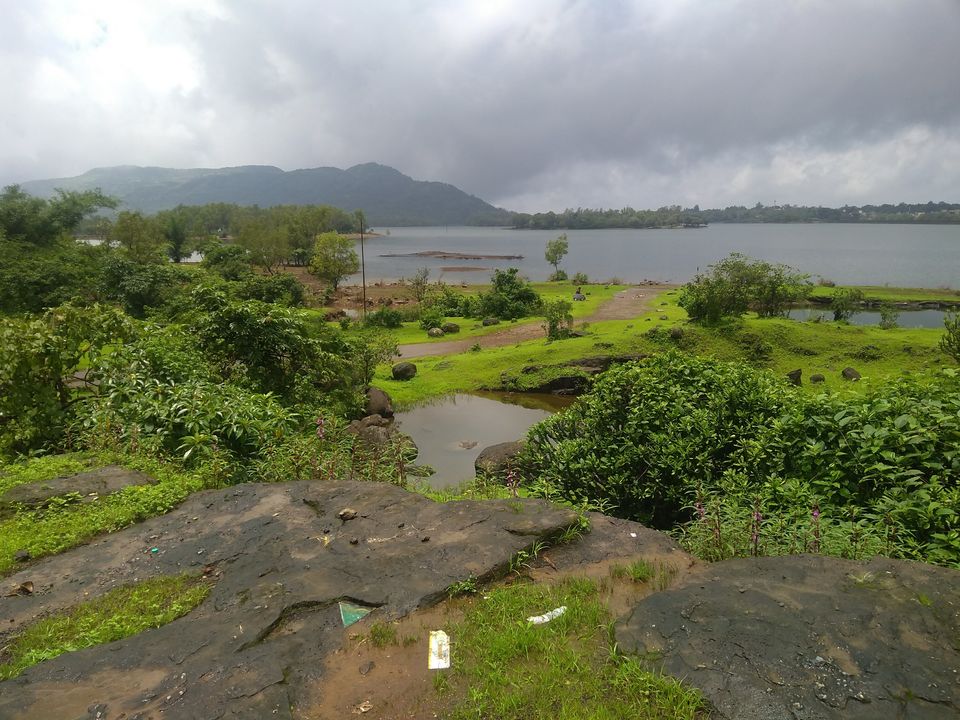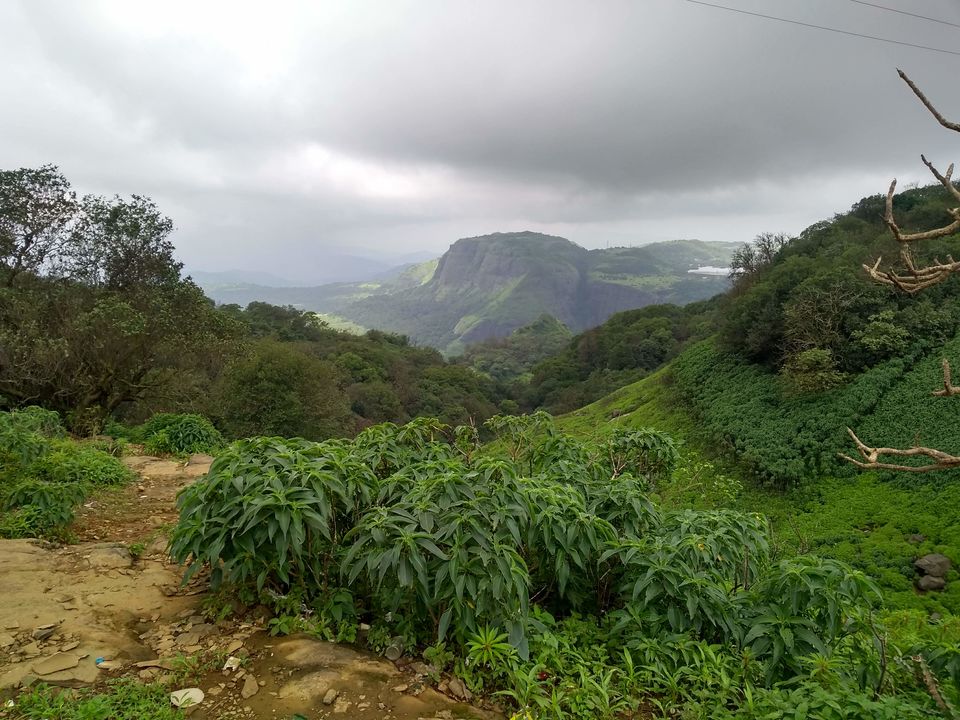 The monsoons are the best time to visit these places. In about an hour and a half we were back to the Lonavala railway station to catch our local train to Pune. But before that how could we forget to buy some 'chikkis' from a local shop as they are the best in Maharashtra.
The train journey again began at about 4 pm and we were back to Pune in no time.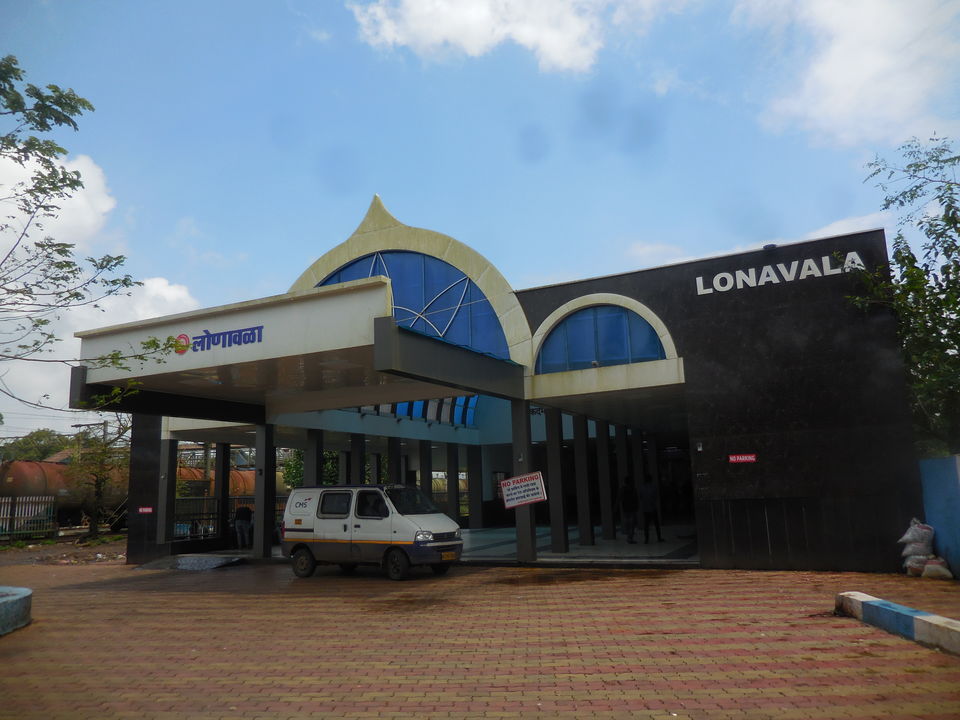 For dinner we headed to Koregaon Park, famous for awesome cafés and lounges. After taking a walk across the street amid the heavy traffic, we chose German Bakery, one of the most famous places in Pune. The food was delicious and so was the ambience, service and the prices. We had a great time.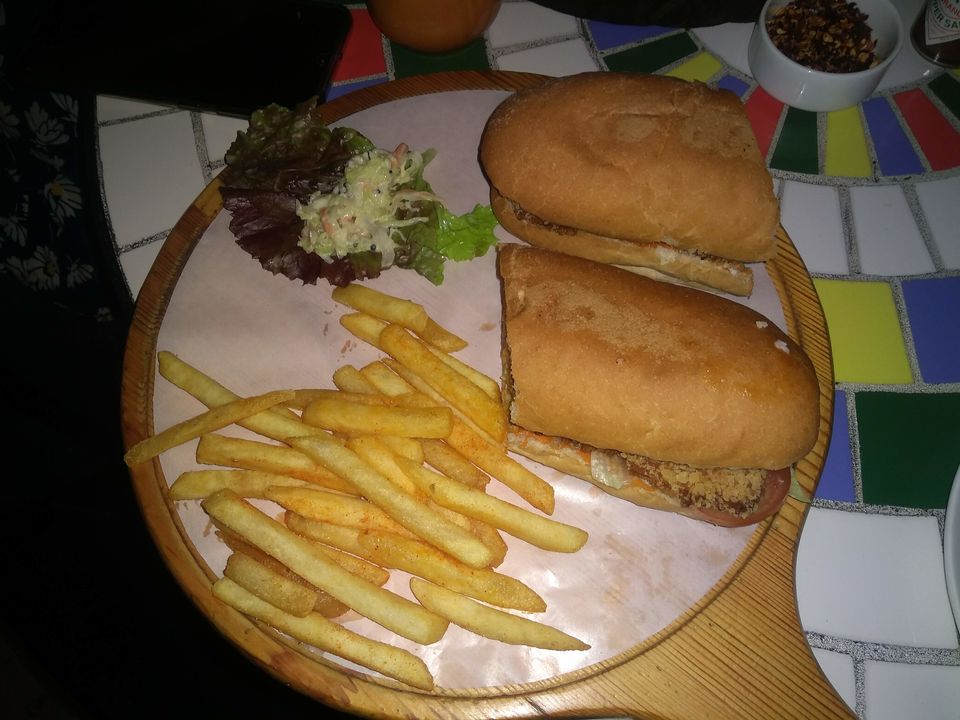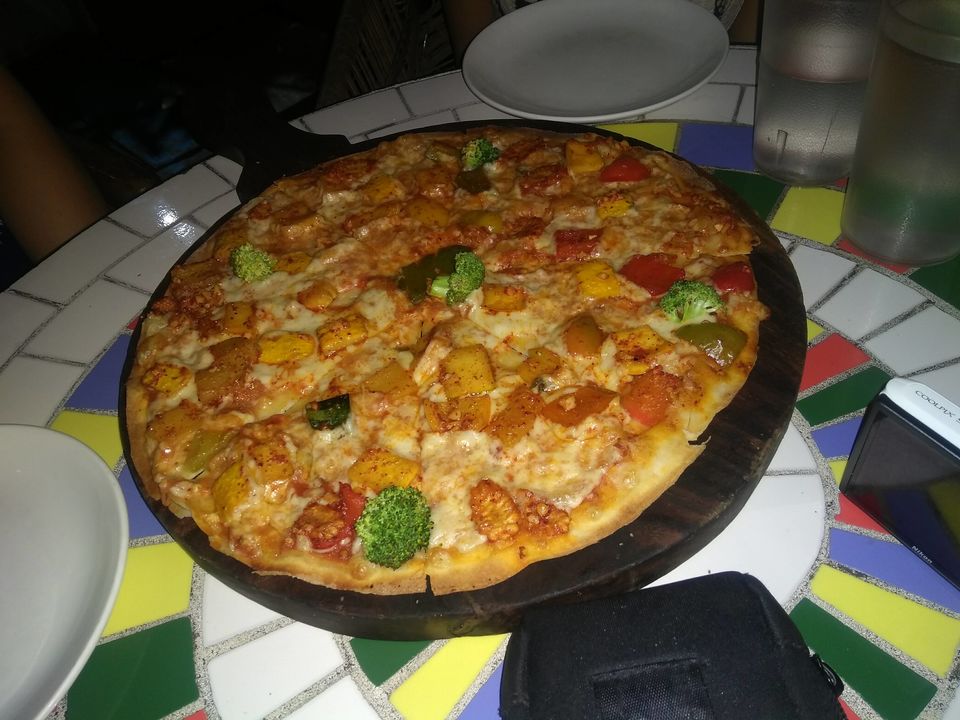 On the 3rd and the last in Pune we had to choose between Shaniwar Wada and Sinhagad Fort. Though there were many other great places in and around the city, we chose Sinhagad Fort and I must say our decision was not disappointing at all. There are two ways to reach the Fort. One is by local bus that you get from Shaniwar Wada. The bus drops at some kilometers away from the fort and from there it's about 2 to 2.5 hours of hike to the fort. We chose the other option i.e. by cab which dropped us at the gate of the fort and from there too it was a long hike to the topmost point of the fort.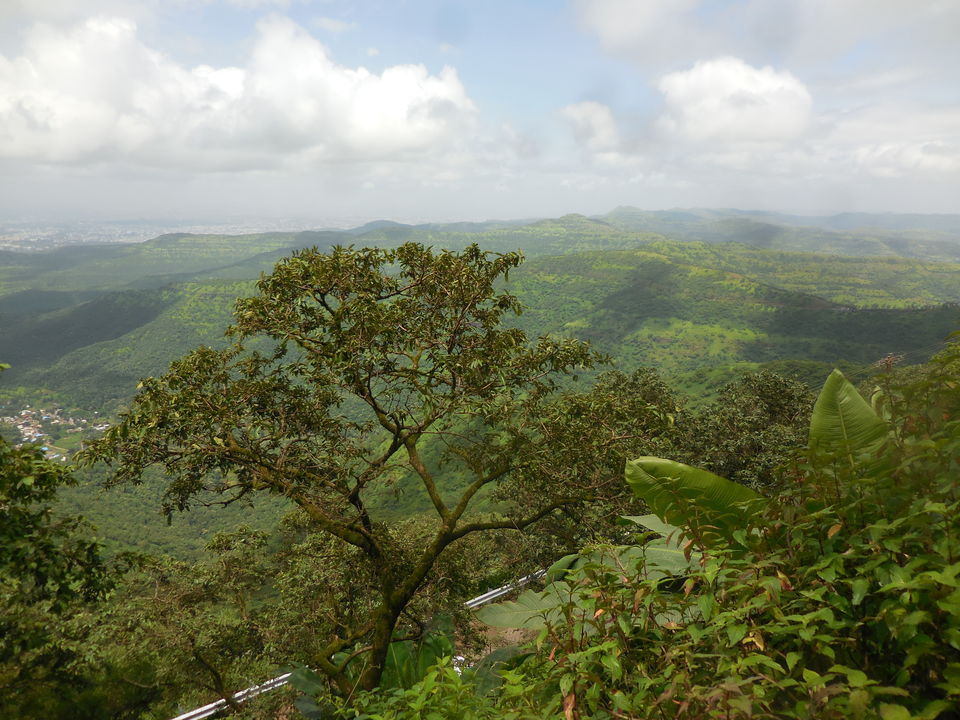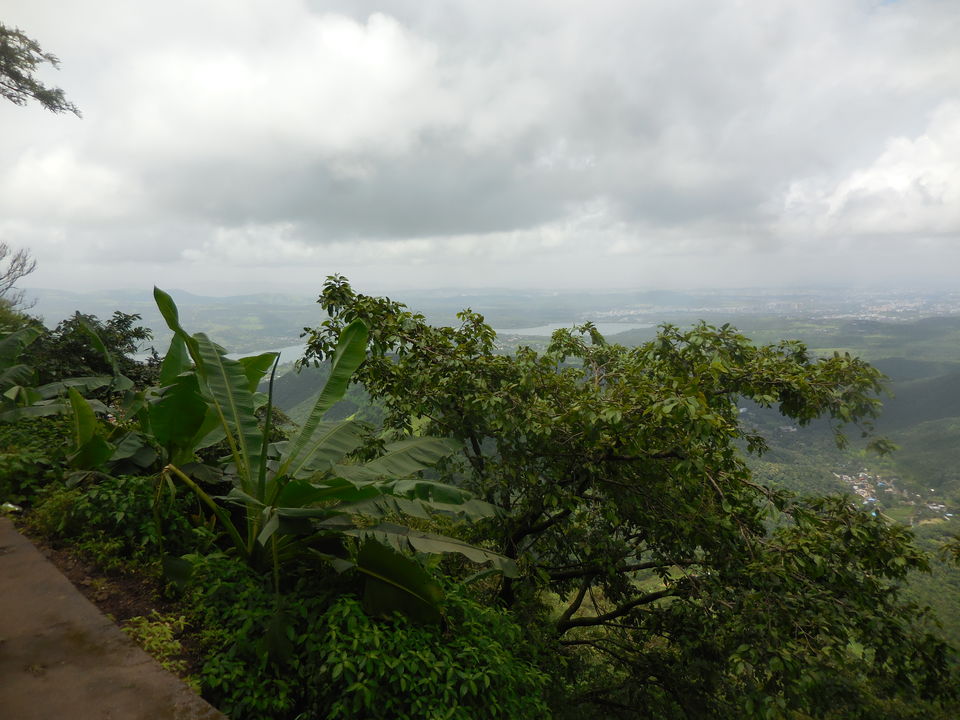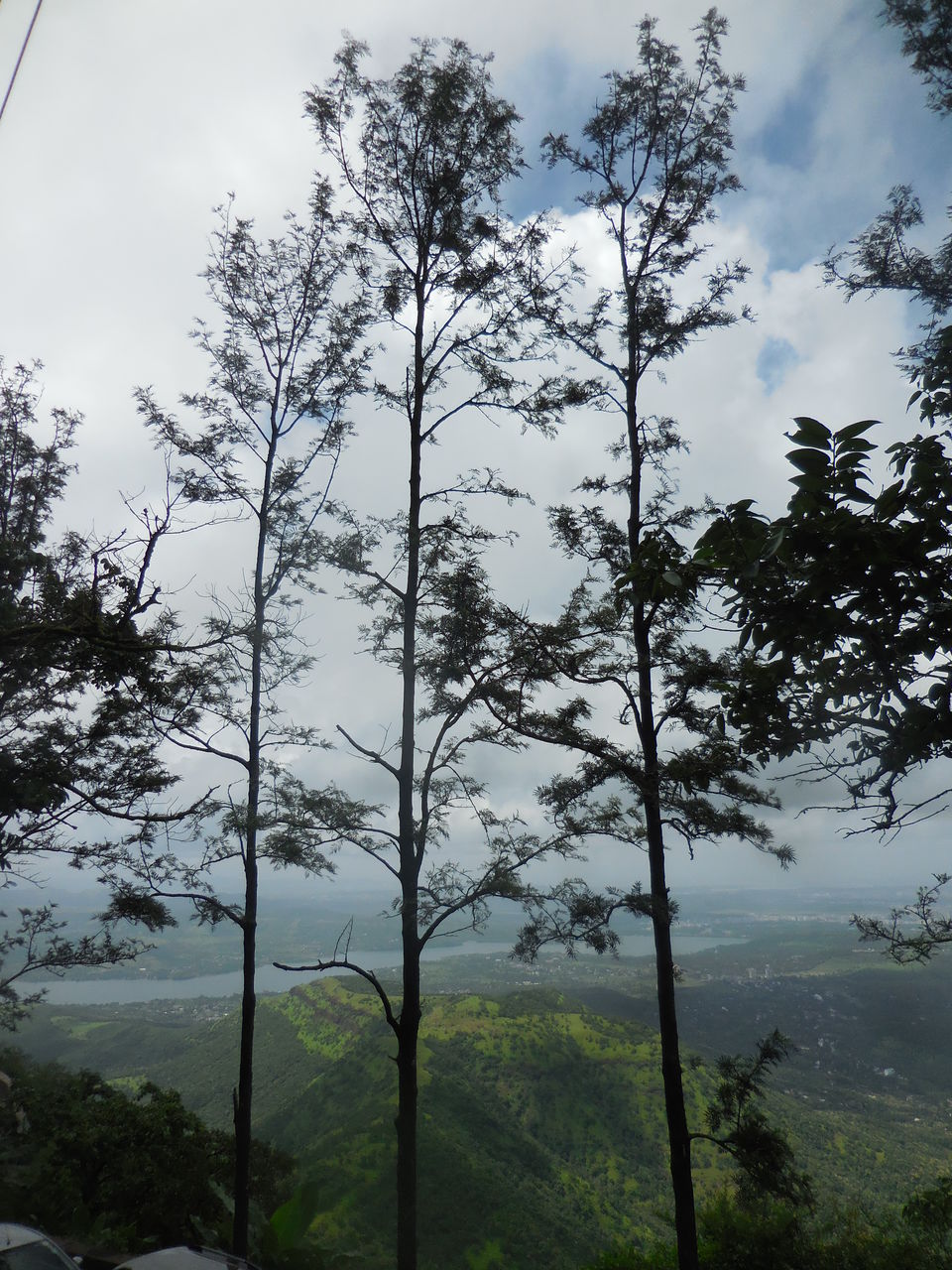 It kept drizzling on and off. It was windy and humid all at the same time and was a mesmerising experience all together. My eyes could not believe there could be a place like that. The fort was built about 2000 years ago and is not a usual fort that you generally might have seen. It is rather situated on a single cliff on a hill area about 1312 meters above the sea level amidst greenery. The view from there is something one can only come and experience. The videos and photos also do not do a justice to that. The whole fort area takes about 2-3 hours to be covered and explored. There are temples too inside and mats are laid out for visitors to sit and have a splendid time amid nature with friends and family. The local delicacies like 'bhel', 'kulfi' and raw mangoes with 'masala' are a must try. We loved every bit of the place. The entry at the fort closes at 6 pm. We left at around 5 pm as we had to catch a flight but you should not miss the sunset for sure.