Though I am not a devotee, however when the opportunity arises to visit these pilgrimage I took it.
Importance
Both Shirdi & Shani Shingnapur place an important part in Indian religious map. Shirdi is the home of Sai Baba & Shani Shingnapur is famous for its Shani Temple. Houses in Shani Shingnapur still don't have door locks as the crime rate there is near to negligible.
Journey
We started our journey from Lonavala, another famous hill station of Maharashtra. Approximate Distance of Shirdi from Lonavala is 220 Kilometers & then another 70 Kilometers from Shirdi to Shani Shingnapur. It's good to start your journey early in the morning to avoid any afternoon rush in the temple. We started at 0600hrs in the morning however despite less traffic reached to Shirdi around 1030hrs only.
The journey towards our destination was smooth. The roads were good, though in between the journey, many places roads were one – lane only (especially in MIDC area, the road is in between the industrial area) & also where we come across one or two small towns.
There is not much to see or relish barring from one or two scenic landscapes. However, the thing that attracts me in person was the various road side Dhabas named such as New Rajasthan, Jammu & Kashmir that show our unity in diversity.
Shirdi Sai Baba
We reached Shirdi at 1030hrs & straight away entered in the temple premises. Sai Baba Temple is one of the richest temples in the India. Both Shirdi & Shani Shingnapur comes under the Ahmednagar District of Maharashtra (not to be confused with the Gujarat one). The first timer should always wary of local shop owners or touts. After entering the premises, you need to submit your electronics items i.e. camera, mobile along with your Shoes/ slippers to designated counters at a nominal fee (do carry your photo IDs). For those who don't have the luxury of VIP Passes, they can get the free passes from the counter. Each & every person has to obtain their pass by themselves as they either take your retinal scan or click your photo then generate the pass. A certain no of batch can only go in the certain time period for "Darshan". One should check from which gate no. is their entry as mentioned in the pass.
We joined the Queue at around 1100hrs & finished at 1400hrs. It took us 3 hours to do the "Darshan" of Sai Baba. Being stuck in the Queue was a tedious job, & we realized it in the middle that our timing of reaching there was not good. Apparently, they do the Prayers at around 1130hrs so for approximately 45 minutes "Darshan" was stopped. We got amused by the way the queue took us, the layout is such to cross one room, one has to take the 4-5 round of the same area.
Finally, we found ourselves in main temple hall to see the Sai Baba. Seeing was way quicker than waiting for it, as security personnel was trying to rush each of the persons over there. Sai Baba statue is placed in the middle, & one can do the "Darshan" either by from front or through the sideways. The priests will help you out in placing the flowers, garlands or sheets.
There is also the small "Pratishtha" of Sai Baba outside of the main premises along with the Sai Shrine. I realized it was the debatable question sometimes back that is Sai was a Hindu or Muslim.
While exiting, do note that from which main entrance gate you entered first, otherwise chances are you will have to roam around unnecessary to find that idle gate (same happened with us, we were walking or say jumping barefoot in that heated floor to reach our desired gate).
We didn't explore the market as we were getting late, so we decided to straight away go to Shani Shingnapur.
Shani Shingnapur
The thing fascinated us while travelling towards Shani Shingnapur was Bull carting. The entire area of Shingnapur village is covered with sugarcane fields and local people use bull to extract juice from the sugarcane, instead of machines. You can find all those huts all the way along with the road.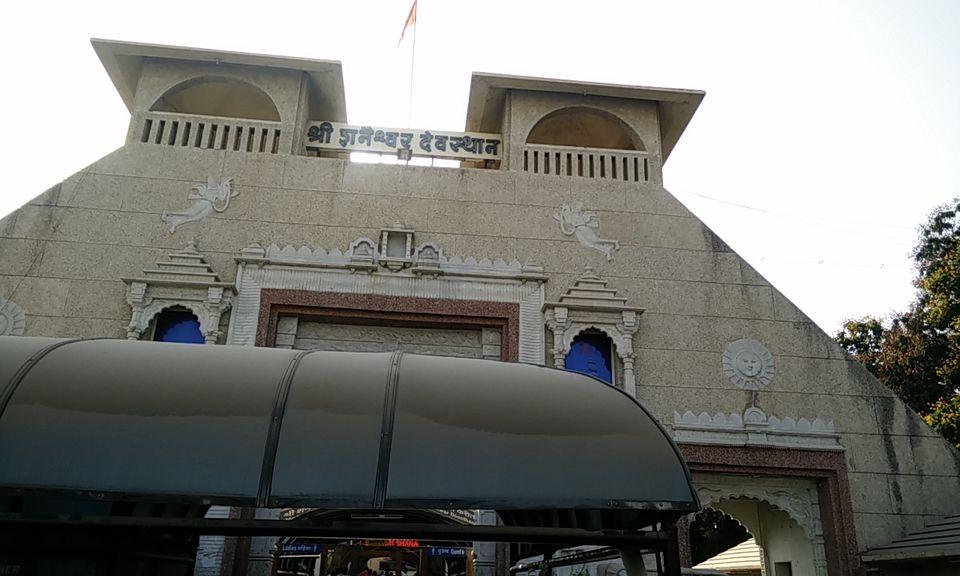 Shani Shingnapur, unlike the Shirdi has kept its village look intact. Things to note is there are no priests in the temple & recently only it have been opened for female devotees. So the local shop owner informed us what to take with us while going for "Darshan" & how to do it (however once we are in, we noticed it's go with the flow only). There are certain things he informed us to do in a certain way but I believe those were not in the practice anymore inside (for e.g. we were informed that male & female had to go to see Shani statue from different sides, but inside it was from one place only). As the day was Saturday, we anticipated, it will be crowded, but our "Darshan" ended only in 30 minutes. (30 minutes to 3 hours in Shirdi, I guess it's not even a competition).
Return
Apart from sleeping most of the time, the things I remembered was a quite scenic view of sunset & the heavy vehicles jam in the MIDC area which at one point looked like we will be stuck there forever. It took us approximately 5 hours to reach back.
Memorable Points
The Bull carting along the way to Shani Shingnapur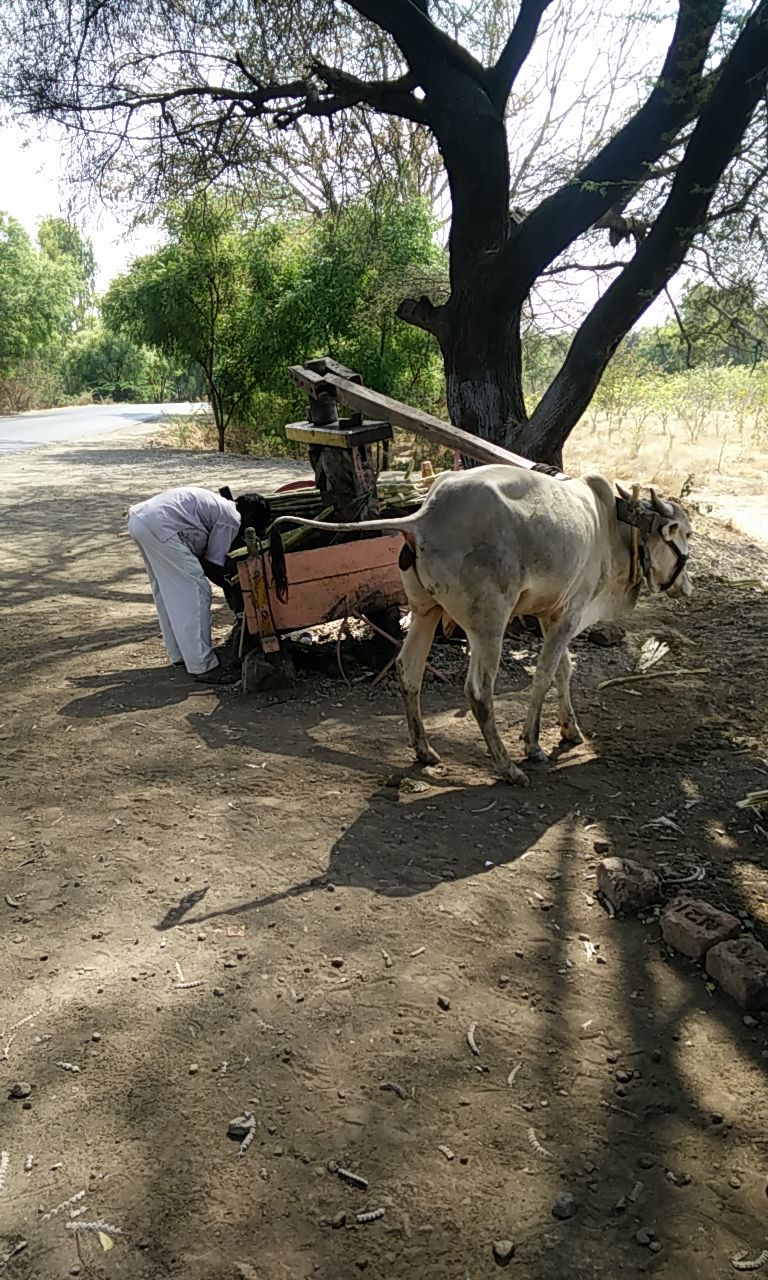 The Scenic Sunset
Waiting so long in the queue & finding out it take seconds only for "Darshan"
Tips
Be wary of Local Shop owners or touts as they will easily lure you in their words. There is no thing called free lunches
Start your journey early in the morning, to avoid the crowd. Shirdi Sai Baba Temple opens up in the morning from 0600hrs to "Darshan".
Take the experienced person with you to drive, as the journey can be exhaustive. Preferably a local will do as he might know the shortcuts.
Overall if you are a Religious person from your heart, this visit is a must for you. & if you are not so religious, than again you should visit this pilgrimage at least for once.
Frequent searches leading to this page:-
shirdi sai baba to shani shingnapur distance, shirdi to shani shingnapur to trimbakeshwar distance, shirdi to shani shingnapur jeep fare, shirdi to shani shingnapur bus time table, shirdi to trimbakeshwar distance, shani shingnapur nearest railway station, shirdi to shani shingnapur msrtc bus fare, shirdi to shani shingnapur train ticket price