Right from the beginning of the trip, Malawi was something of a mystery to me, as this was one place in this African sojourn I had not researched enough about. Of course, I had heard about the mighty Lake Malawi – which is part of the group of lakes labeled together as 'The Great lakes of Africa' – but I was not aware of anything else this magical country had to offer. Shame on me, as this is such a fabulous destination in Africa – and almost a mini representation of the continent. And yet, still off the beaten track and outdone by her more popular and glamorous neighbors! So, in an attempt to shine some light on the mind-blowing experiences this country can treat a traveler to, I am sharing this blog post with the top highlights from my short – but enriching experiences filled – trip.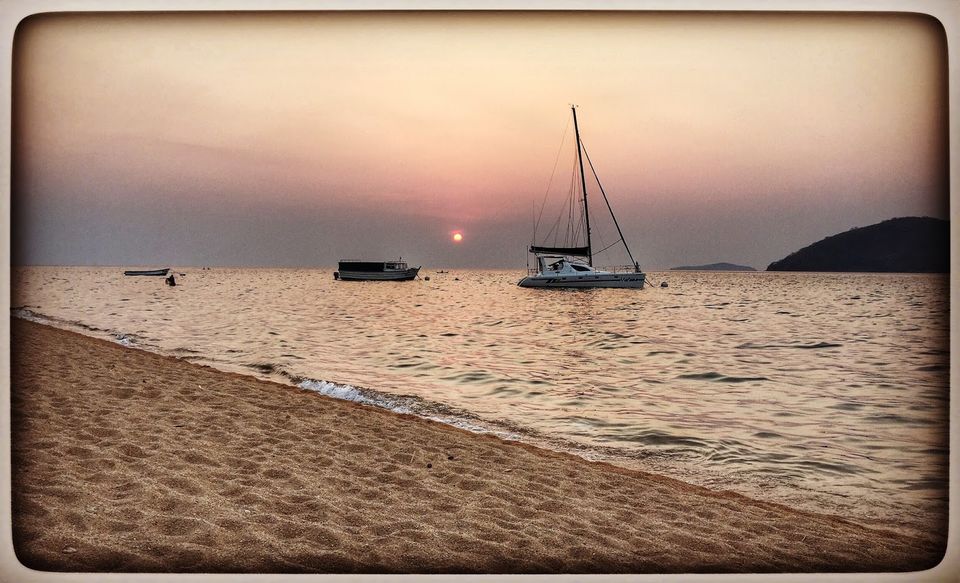 The People
To start with, nowhere else in Africa have I seen such an overwhelming majority of smiling faces. Everyone seemed to be very happy and chilled out while enjoying life and satisfied with what they had. Even folks at the immigration and customs were so friendly and welcoming – it seemed like the entire country was infected with Joie de Vivre! A very different side of my favorite continent. Also, English is widely spoken and understood by almost anyone – esp. in the hospitality and service industry. So travelling around this country is quite a breeze, as opposed to other countries in Africa which were former French/Portuguese/Spanish colonies.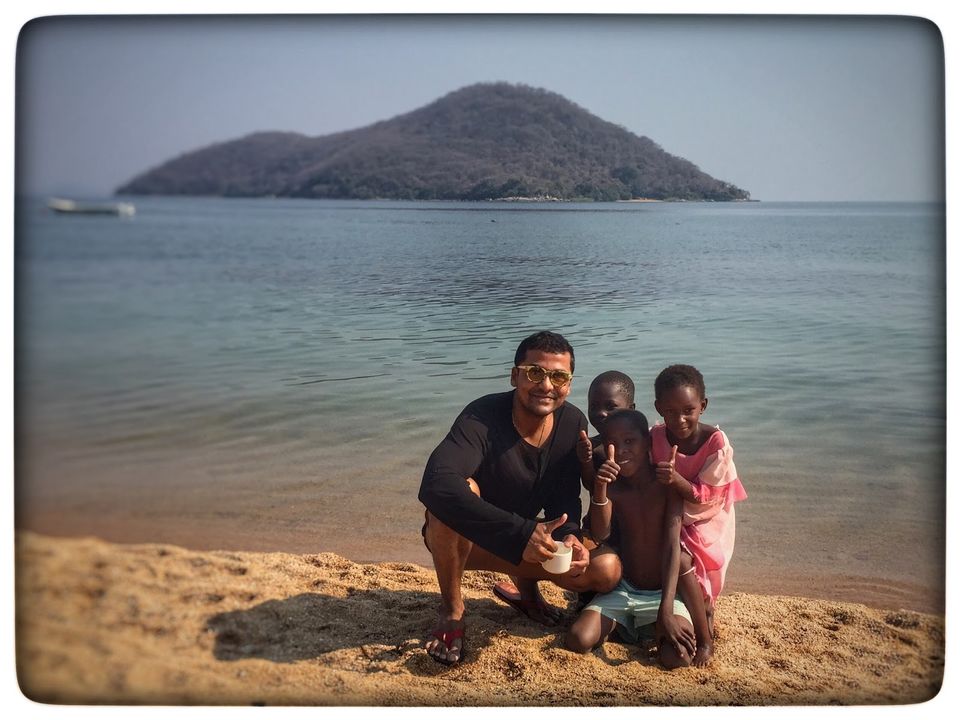 Senga Bay
Africa is one place where you could savor a pleasurable Beach resort experience at a Lake shore, and the mighty Lake Malawi is no exception. The shores of this vast lake - called the "The Lake of the Stars" - boast sandy beaches, wild waves and cozy coves bookended by greenery patched rocky hills. It was so hard to convince myself that I was not on an island in Asia but on a lakefront in Africa! This bay was very easily accessible from Lilongwe (approx. 2 hours' drive) and a good candidate to spend the first day/night. I stayed at the Sunbird Livingstonia beach resort – which is more of a peaceful lakeside retreat than a 'beach resort'. Thanks to the location you can never escape from stunning views of the lake - and a cute little island in the middle. The only big letdown was the lack of Internet Connectivity. I was treated to the same excuse as in Lilongwe "the internet is down in the entire city!" Though this is quite typical of Africa - thanks to the weak infrastructure - it was a bit frustrating I had to spend an entire day without internet since I couldn't easily plan my next stay /book my hotel for the next day. But then, if you are here to chill and unwind - you shouldn't care! :-)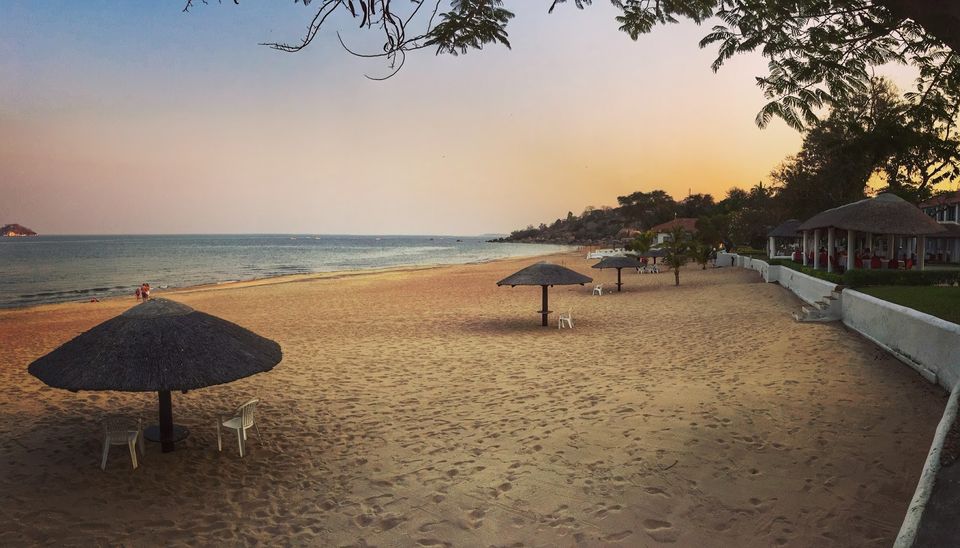 There are parts of Lake Malawi that could easily give the other popular lakefront destinations a run for their money. Though the glitzy Lake Como (in Italy) gets to bask in all the limelight, thanks to a long list of celebrities who have endorsed it so much – there are quite a few junior artistes out there who could easily outshine this much sought after heroine! Lake Ohrid in Macedonia, Lake Atitlan in Guatemala and Lake Toba in Indonesia are some stellar examples. Nonetheless, this is a very exclusive private club with very few members and you can get to see why Lake Malawi belongs to this elite list when you spend some time in Cape Maclear.
Cape Maclear is a cute little mushroom of landmass that protrudes out into Lake Malawi with mesmerizing views of the alluring Thumbi and Domwe islands that float offshore in the glassy blue bay. Though I didn't know until I arrived here, that this town is one of Southern Africa's legendary back-packer hangouts, I grasped that reputation very quickly thanks to all the signs that were characteristics of a place where plans are forgotten and traded for days filled with nothing but sunbathing, snorkeling and catching up on that book you've been meaning to read for a long time now!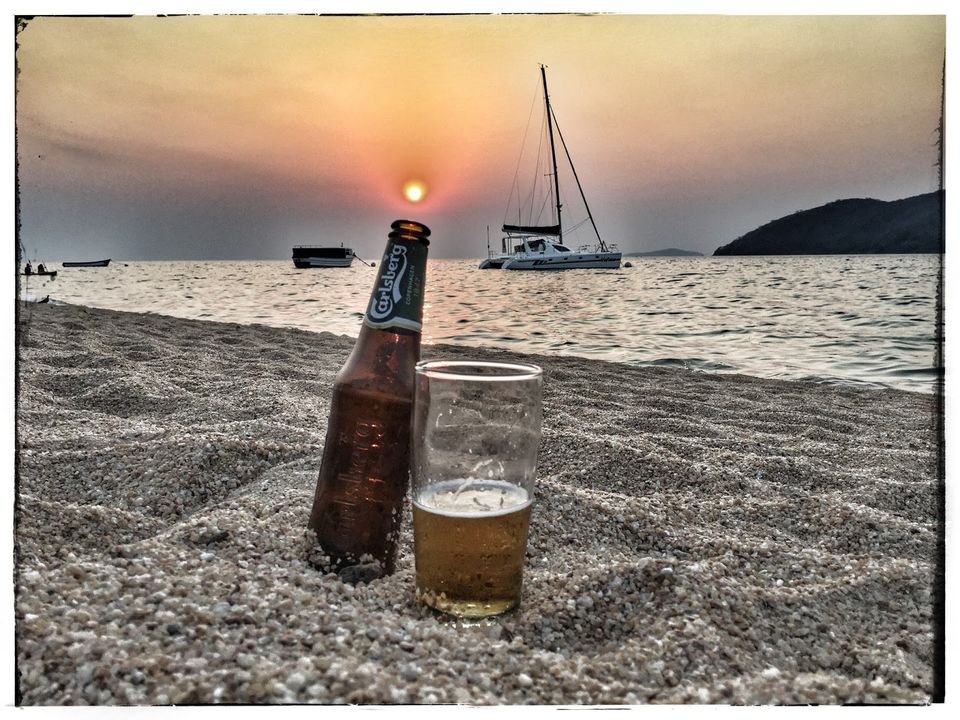 So, if you stay here, my recommendation is to skip all the fancy digs like Danforth Yachting or Pumulani Lodge - where you have to shell out top dollar for a luxe experience that would not be in any way unique to Malawi – but instead spend a night at a place like the cozy Cape Maclear Ecolodge. Here, you will get plenty of chances to hang out with the locals as well as chill out like they do instead of isolating yourself to private beachfronts. I felt like this was a good middle ground between going for the extreme raw experience of a backpacker and insulated artificial experience of a luxe traveler
The Lodge was at such a brilliant location, you are literally a few feet away from the water and will be treated to the lullabies of the sweet waves all through the day and night. And the best part, you don't have to go anywhere else to get a glimpse of the magical sunset. The most gorgeous sunsets can be experienced with your favorite drink right from the gates of this property!
The water color in the bay that caresses the lodge is so spectacularly stunning, that my eyes were almost aching from the magical colors the setting sun was painting on the shimmering surface, as he was going down for the day. The perfect place for a classic African sundowner!
The Food
The cuisine and food of choices in Malawi has been the biggest surprise of this trip. Vegetarian is something of a luxury that is rarely obtainable in this continent that has embraced non-vegetarian cooking more than any other region. So, I was pleasantly shocked to be presented with very interesting vegetarian – and gourmet at that!\ – food options, time and again at various locations and different categories of eating establishments. It was not a lame substitute to meat-oriented dishes, but delicious and flavorful enough to satisfy even the most epicurean diner! Options ranged from spicy curries to super-food salads to tasty African wraps, all accompanied by their fiery sauce that will put the concoctions from Louisiana to shame!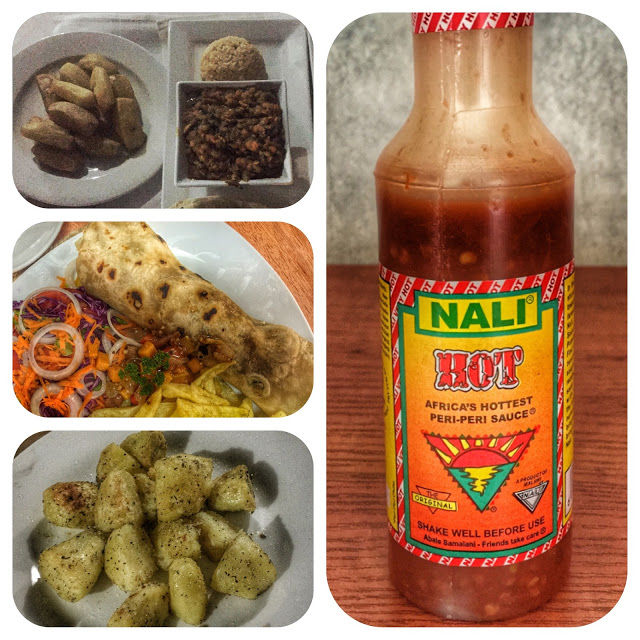 Nightlife
Since most guide books as well as articles had recommended the Four Seasons complex as the best place for nightlife I dropped by to check that out. It is a lovely little complex of a few bars and bistros all plugged into a gorgeous greenery filled garden. Very relaxing atmosphere if you sit out in the alfresco area. Good places to hang out with the locals – and expats – are The Chameleon and Buchannan's. A nice way to end a long day of exploring the city or a tiring drive from the lake, with a few cold Kuche Kuche's – the locally brewed beer of Malawi!