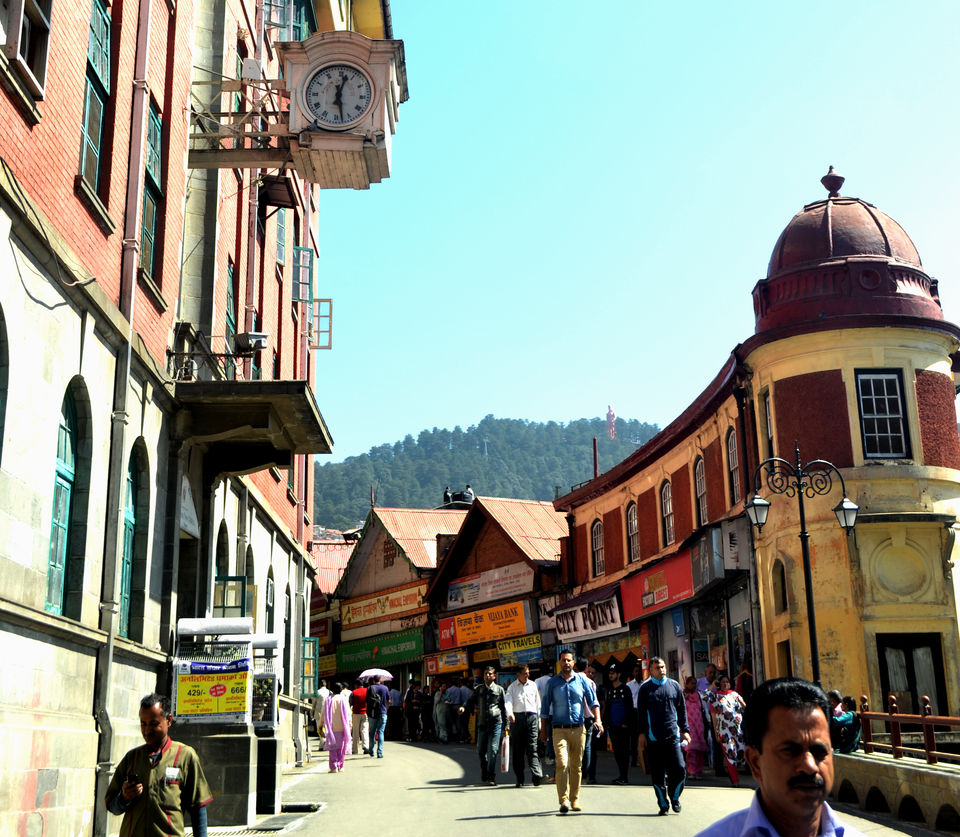 Finally, we reached Shimla, the queen of Himalaya and the Capital of Himachal Pradesh, the Northern State of India. Even before the Narrow Guage train entered the station we were mesmerized by the fantastic view of the city spread on the slopes of the hill. The Huge Red coloured Idol of Hanuman, the Monkey God, at the highest point of the city was like a shining stone on the crown. The railway Station was neat and well organized.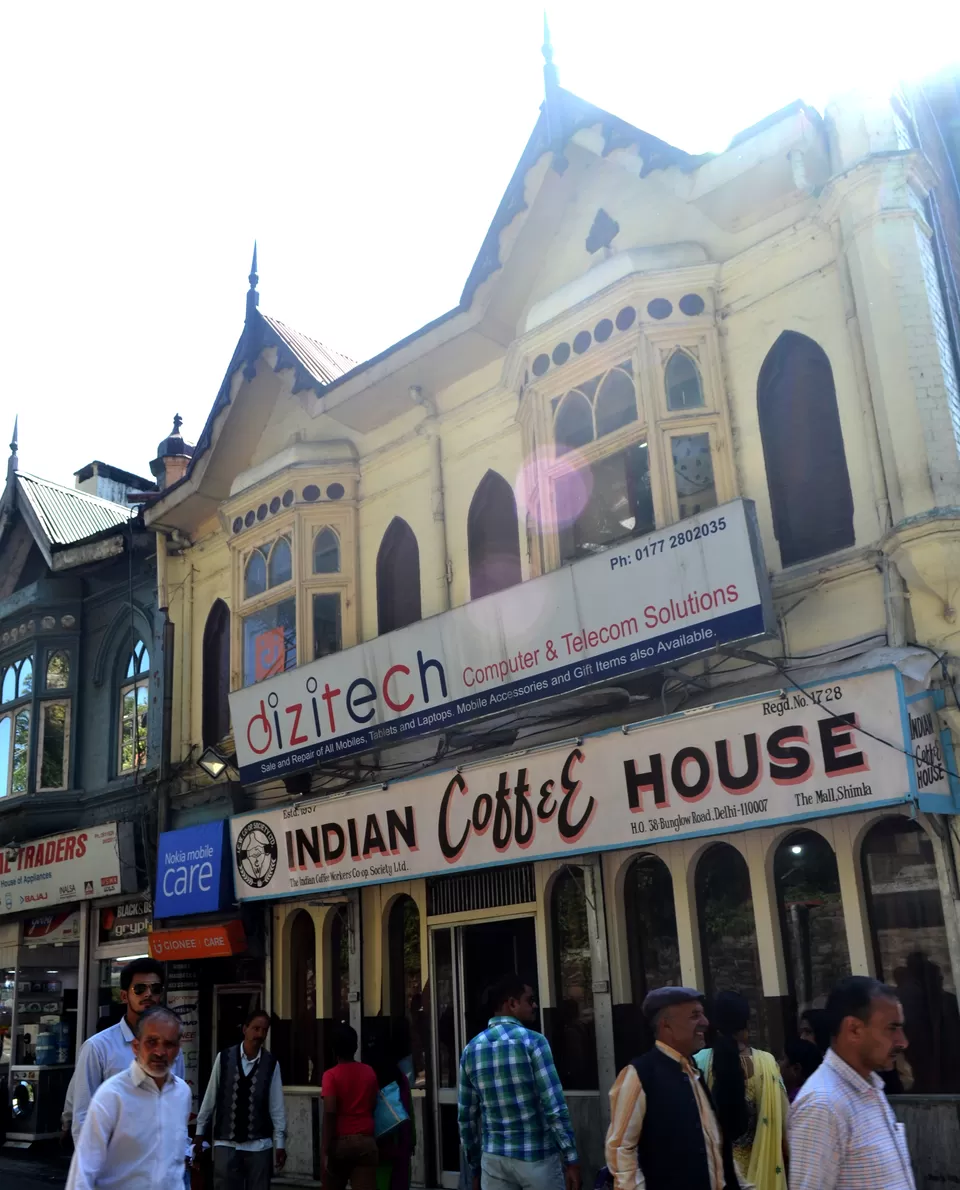 We were tired, hungry and had a lot of luggage with us but it was easy to get porters who were eager to take the luggage. They do demand a lot of money but eventually agreed on a reduced sum. I personally never allow anyone else to carry my baggage - after all, it is my responsibility but this time I had no other option. The hotel was at some distance so we had to book a taxi. In fact, the railway station is at a lower level than the city and is also at a distance of about 3 kilometres from the city centre. We later came to know that the Mall Road that leads to the Ridge of the city, in fact, starts very close to the Railway Station but the popular hotel destinations are located near the Lift, which is on the other side of the road.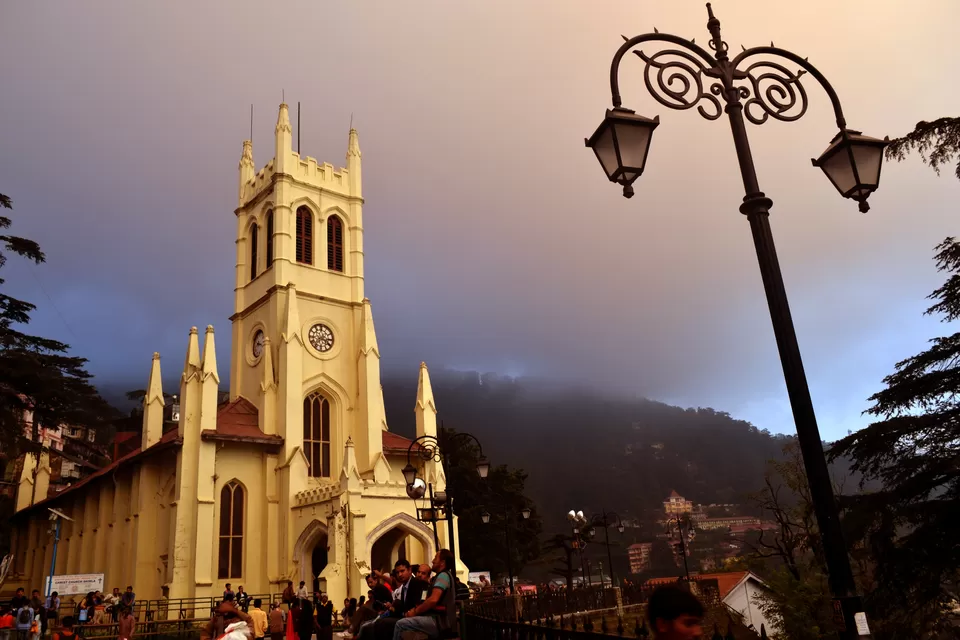 The Hotel - Hotel Mahamaya was booked through Hotels.com and it was an OYO Room. I was given an option of paying at the hotel at the time of booking but was surprised to know that the booking was canceled. We did not have a convenience and could not go out looking for other options. We had to settle there at a much higher price than what was at the time of booking.
Travel Tip: If you are booking hotels online, make payment in advance. The payment at hotel option is tricky.
With a break for Manali and Rohtang in between, we stayed in Shimla for Three Days. Even though it was evening and the sun was down, we decided to go out and start our quest for Himachali Food. We took a quick shower, readied our son and went out. We decided to have dinner outside and return. We took the HPTDC lift which was within 500 meters from our hotel to reach the Mall Road. It is an excellent facility which takes the visitors straight up to the ridge and reduces the walking distance completely. It takes Rs. 10/- to go up and we were there on the Mall road in no time. The Evening was spent moving around the Upper Bazar and Lower Bazar. I had to buy a guide map and my wife went on to shop e few winterwear for the baby. We had our dinner at the Sher-e-Punjab (Regd.) Restaurant and had extremely delicious Punjabi delicacy.