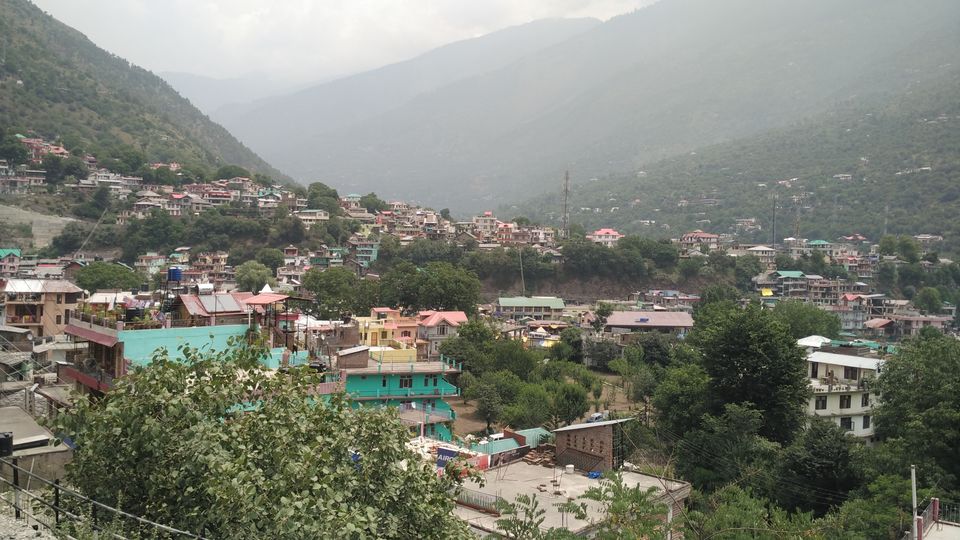 Hades, the youngest son of Cronus and Rhea, the lord of afterlife. This is a story of my momentary meet with the lord of underworld while I was exploring mystical snow capped mountains.
In one of my previous blogs I shared with you about how I and two of my friends end up taking an unplanned trip to Himachal. This incident is a part of that trip, which most of my friends know as an adventurous unsuccessful mishap.I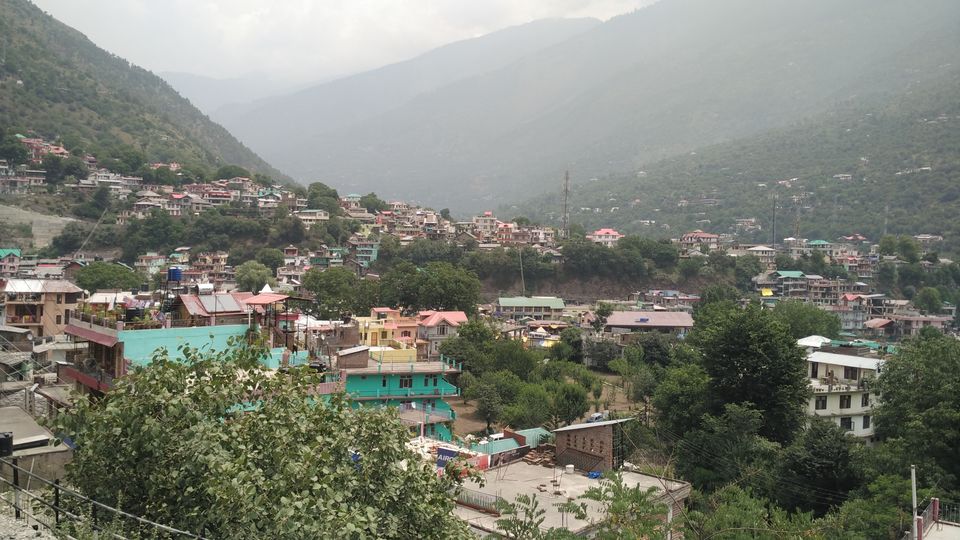 have a wanderer soul and to curb that wanderlust, I always pack my bags and start exploring uncharted territories. But this time I wasn't in some virgin forest but in a very well known place, MANALI, one of the most visited hill station in India. And I was not alone but with two of my best buddies Akash and Aman.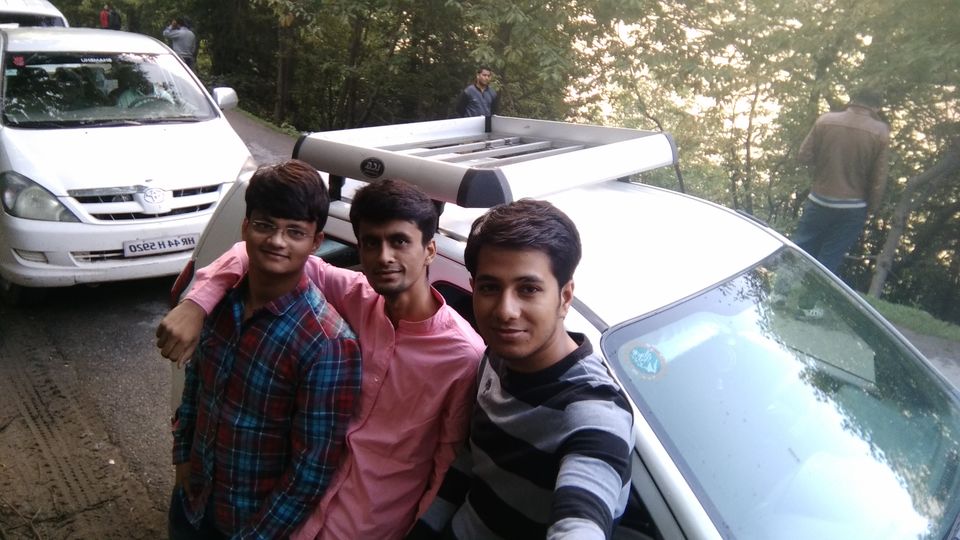 It was 05:00 am, my phone rang, It was a wakeup call from our cab driver. We had to get ready and leave early for Rohtang Pass as we did not want to stuck in traffic. 50 kms to the north of Manali into the Eastern Pir Panjal Lies Rohtang Pass, perfect spectacle of nature. It connects two beautiful valleys of Manali and Lahul & Spiti.
Our cab was moving slowly along the sharp turns and narrow roads, although we started early but there were many thrill seekers who had the same Idea. I stepped out of the car and started walking along the narrow trail, the scenic beauty can't be described in words, I would only say……
……….while you still can, stay a little longer, watch a little longer, adore a little longer and perceive just a little more longer cz this life is little less longer and what lesser is the view that I was witnessing….. . . .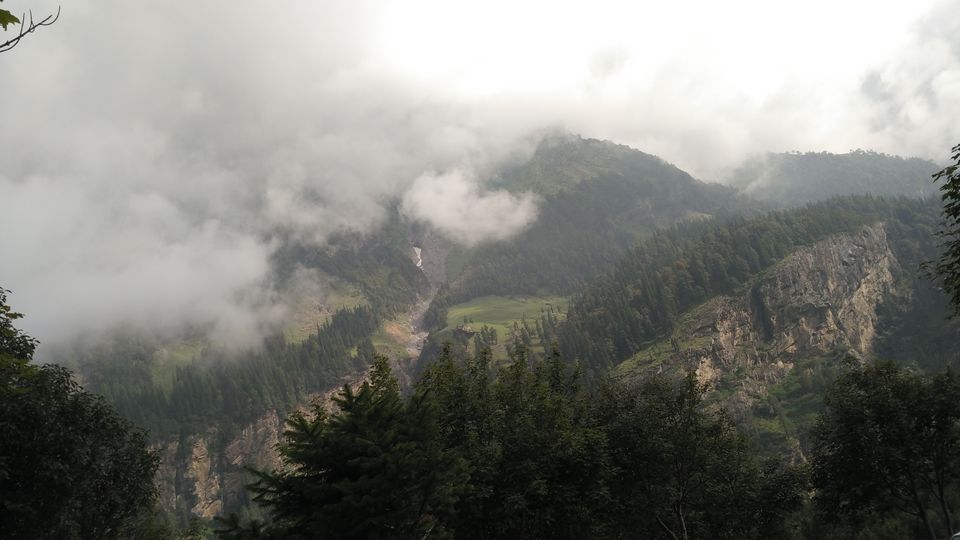 It was already 11:00 am and we reached at the first check post where we got our permits checked, after that it was hardly half an hour journey to the Rohtang Pass.
As we climbed to the top, a meadow with the splendid view started to appear and that was the point where we stopped. The view was mesmerising. Certainly a part of nature untouched by the destroyer race known as humans.
As white as white, as light as cotton, if one could relate he would call it snow.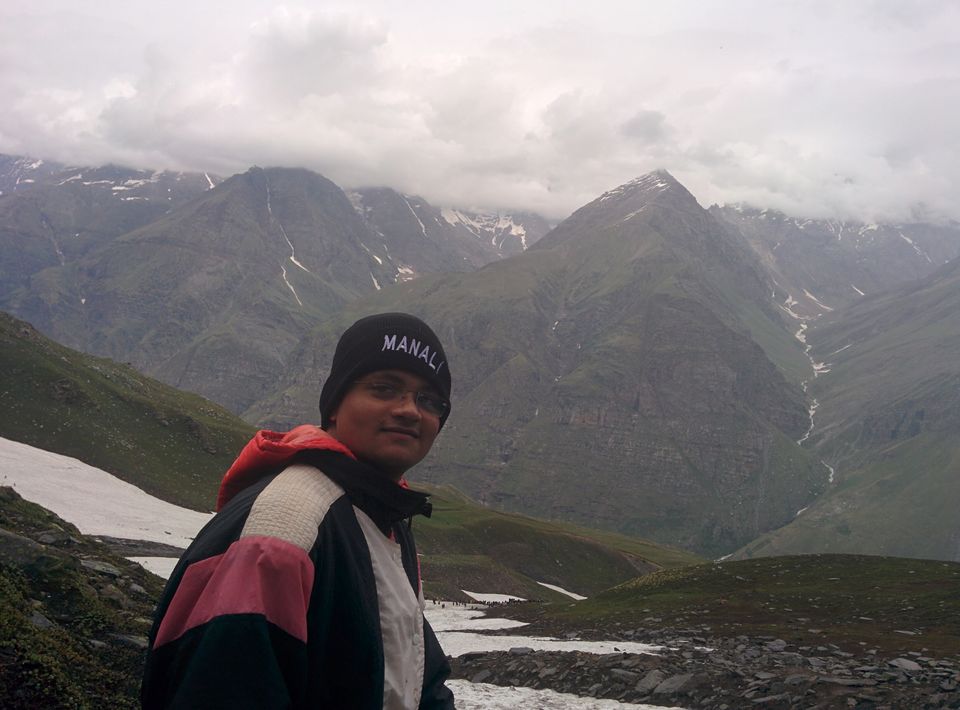 We turned our snow suits on and started playing in snow like a child.
We were so lost in the enchanting sights of glaciers and snow covered peaks that we forgot that the name Rohtang stands for the "land of corpses" and it was assigned to it because of `the number of people lost their lives while trying to cross it in the past.
Mountains have incomparable might and unaltered glory, oblivious of what holds beyond and before them unbent, unbroken. After some time, the child mode was passed but adrenaline was still kicking in, we decided to climb up to the peak of a frozen waterfall kind of structure and we started our hike towards our Goal.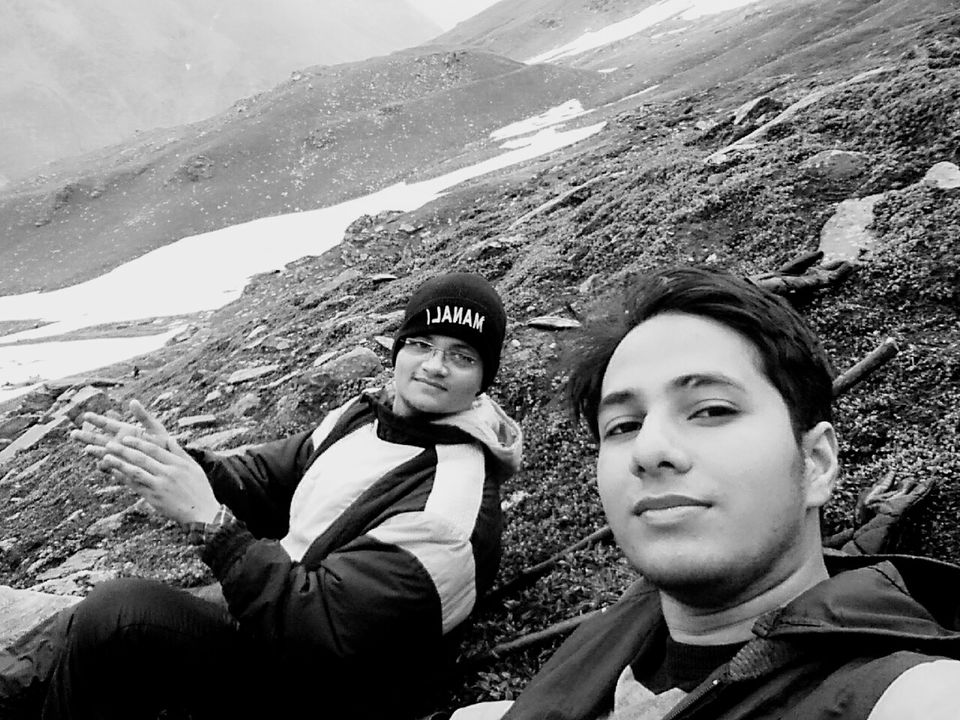 I and Akash were leading and Aman was behind us. After an hour or so we were on the top. It started drizzling a little and I know that the mountains can cost your life when its rains and we were in the virgin lands of Rohtang Pass. In few minutes the rain stopped and we wanted to reach back to the plains as soon as we can, the quickest way to do that was seems to slide down through the slope (the frozen water fall kind of structure I was talking about) and this was the mistake which could have added "Late" before my name.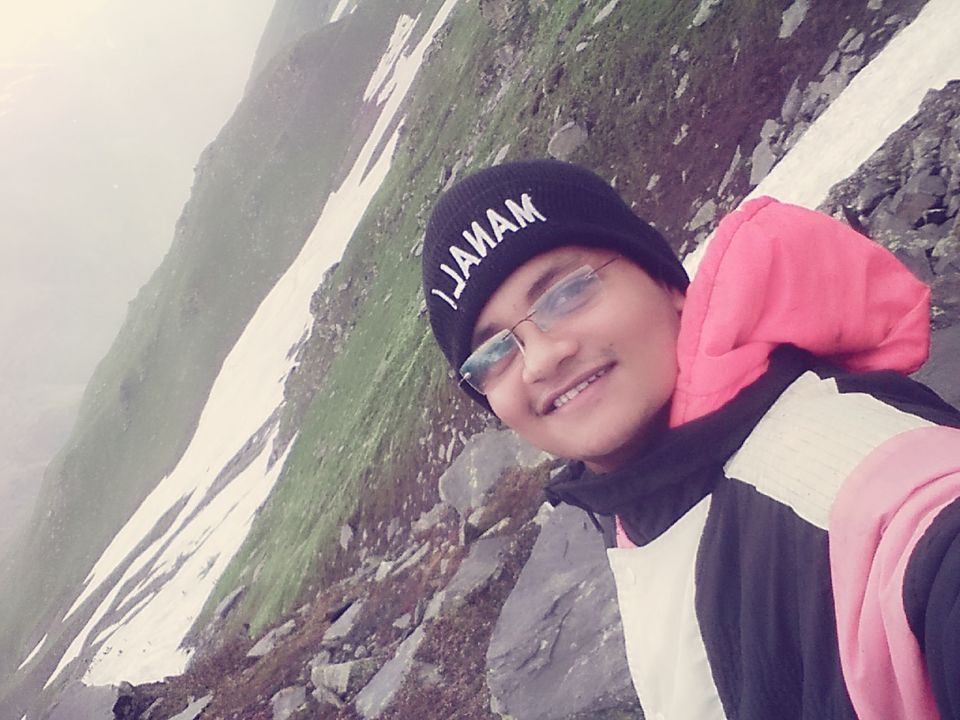 I have seen Bear Grills do the same thing many a times on discovery and I was going to attempt the same. Aman decided to go first, he picked up his wooden pole and started to slide down slowly on the snow capped slope. Slowly slowly he reached to the bottom on to the rocky plain and waived his hand for us to come down.
I decided to go down next, I used the same method as I had seen on discovery, I started moving slowly and step by step with uttermost care, I was hardly less than half way down and my supporting pole broke in half, I started to slide down uncontrollably, I was going down round and round, for a moment my head was downwards, in the next it was upwards.
It was like my heart stopped beating, eyes goes dark then a dizzy white figure started to appear, Am I dead ??? Is this 'Hades'..?? what is happening..??… all the memories started to appear in front of eyes, good and bad, heartbreaks, achievements,…….
……………….and a moment later I felt like some one grabbing me with my neck, It was Aman ,he pulled me as I was going with my head down and this could have been fatal. He grabbed my head and pushed me upwards but the momentum was so strong that Aman was not able to get a hold on me, this way however my head was safe but I went down with all the force on my left knee.
I got up and waived in thumbs up to let them know that I am ok. The adrenaline rush was so huge that I didn't notice my injured knee.
Next was Akash to come down, I signalled him that it is not safe and instead of sliding down he should come by the side trail.
As soon as we reached on the rocky plains, it started to rain like cats and dogs.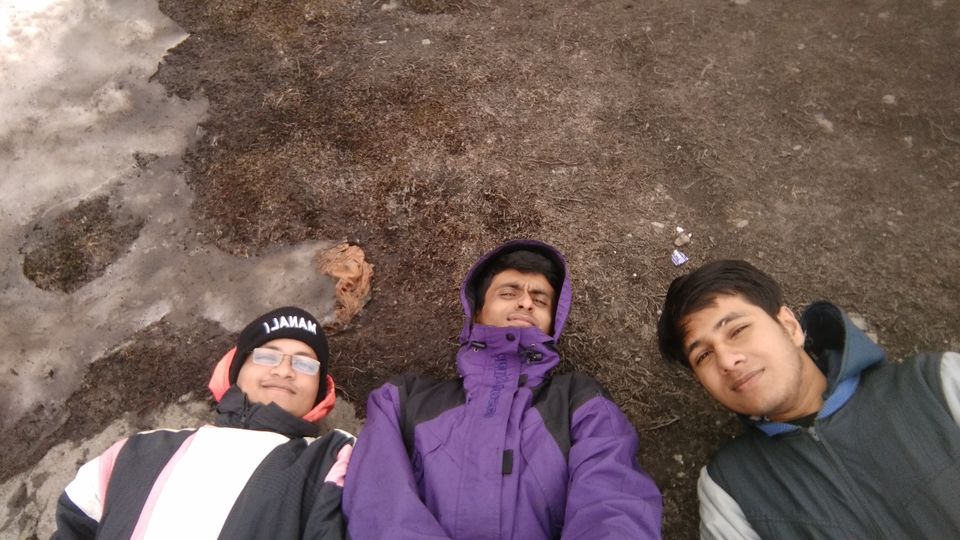 We had booked our cab to explore beyond the Rohtang Pass. But this was enough for us and we decided to go back to our hotel.