No visit to Manali is complete without visiting to Rohtang pass which is gateway to lahaul & Spiti valley and further to ladakh. The Rohtang pass is situated at 3980 km and is opened from Ist June to October end. So we have also decided to visit this mesmerizing and beautiful pass.
Rohtang is 51 km from Manali and normally takes 2½ hrs to 3 hrs to reach Rohtang from Manali. A drive to Rohtang pass offers wonderful views, surrounding peaks, glaciers etc. Self driving is challenging here due to meandering curves and thin stretch. So hiring a cab/bus is better option. Permit is required to visit Rohtang. Permits are issued online for 400 diesel vehicles and 800 petrol vehicles daily. Permit can be taken online from kullu administration website. Please note that permits are not issued on Tuesday due to maintenance at Rohtang pass.
We have planned to start early in the morning to avoid traffic jams around 5 a.m. So that we can reach early and enjoy the scenery and place for a longer period, But as you no journey is complete without funny moments or misadventure. The vehicle which we have booked did not turned up as it met with some accident when it was coming for pick-up. The travel agency arranged another vehicle which took time and it came at 10 a.m. Although we were little bit irritated as we got up early in the morning and waiting for the vehicle, But as the vehicle arrived at 10 a.m all the irritation gone and excitement and smile was there on everyone's face. Both of my daughter's were eagerly waiting for vehicle and joyful smile came to their face when vehicle arrived. We had already packed our bags with goggles, umbrella, sunscreen, chocolates,biscuit, some sandwiches and namkeens.
We have inquired about the weather from rest house people where we were staying. They advise us to take Dangri (boiler suit type) and gloves to avoid frostbite and cold while playing with snow. There are number of shops on the way to Rohtang where you can rent dangri and gloves @ 200 for dangri and can buy gloves @100. It is better to choose and try dangri to avoid over sizing and any wear to it. After loading our vehicle with dangri's we have again started to Rohtang and as you climb higher the scenery and view is treat to eyes. On the way to Rohtang you can have a click of beautiful Rahla waterfall which is 16 km from Manali. I was awestruck by the splendid beauty as we climbed higher and higher.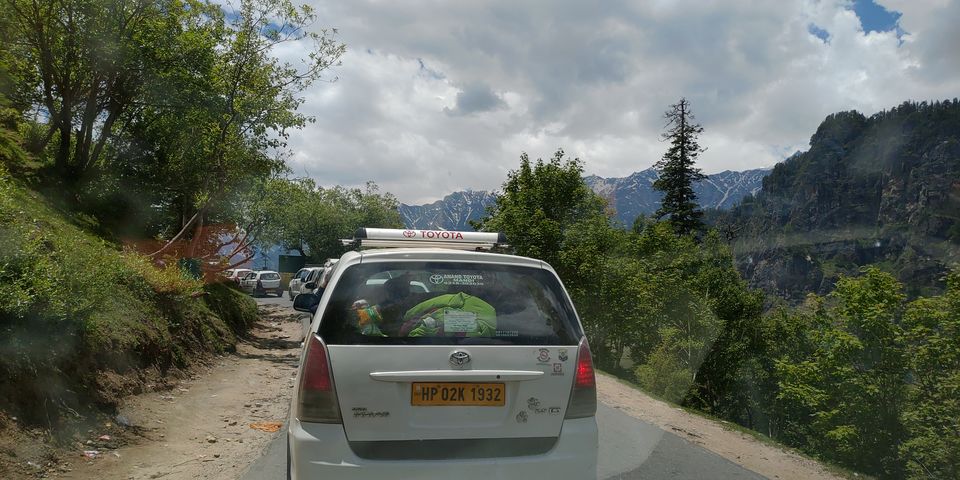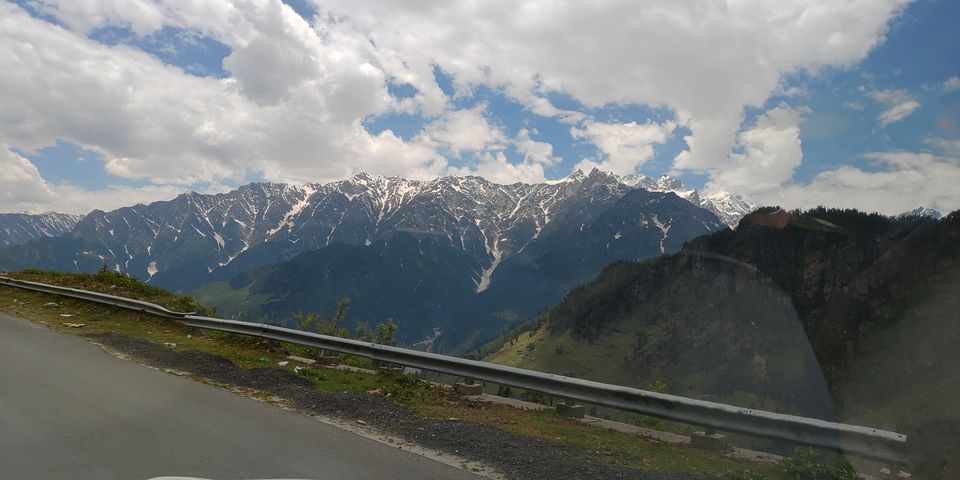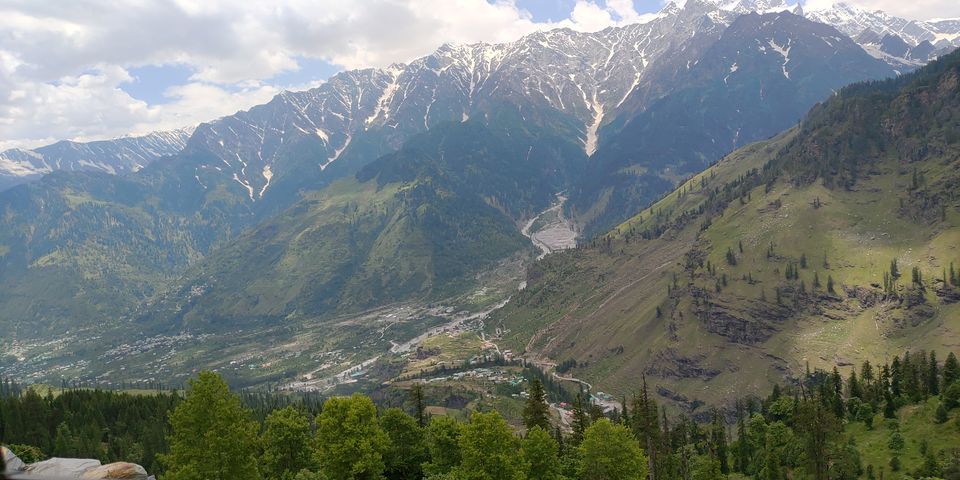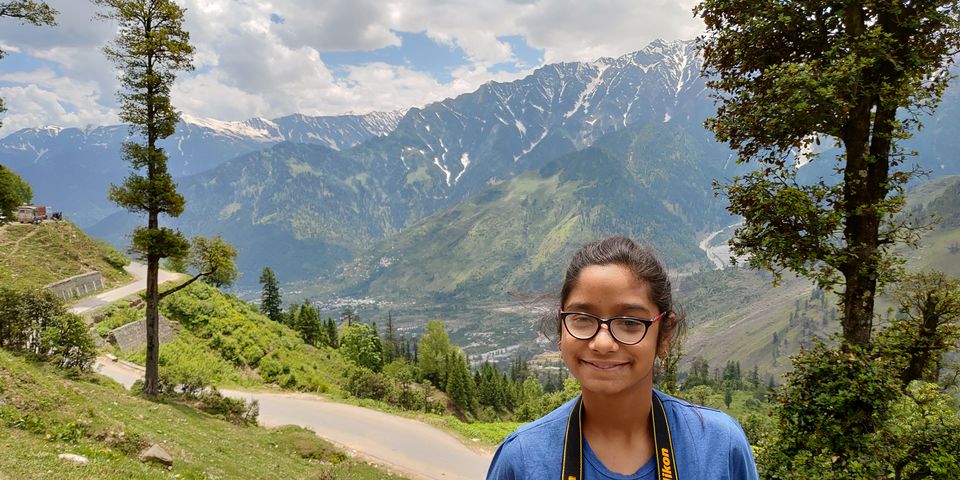 From Manali to Rohtang Nehru kund – kothi- gulaba-marhi are the places in between. At gulaba check post is there to check the permits. Vehicles with wrong information on permit slip than that of original documents are not allowed to cross the Gulaba check post, hence make sure the same. Permit fee is Rs.5oo + Rs.5o as congestion fee. A lot of people were enjoying Paragliding and zip line at many places like Gulaba, Marhi etc .
We reached around 2 P.M to Rohtang, as there was lot of traffic and single at 3 to 4 places due to damage roads. When we reached Rohtang the view was mesmerizing really, thick snow was everywhere and people were enjoying various activities like playing with snow, sledge riding, tyre drop and skiing. But the vehicle were parked very badly here and there in zig-zag manner due to which traffic jam was there, at least we should follow some discipline to avoid inconvenience to others.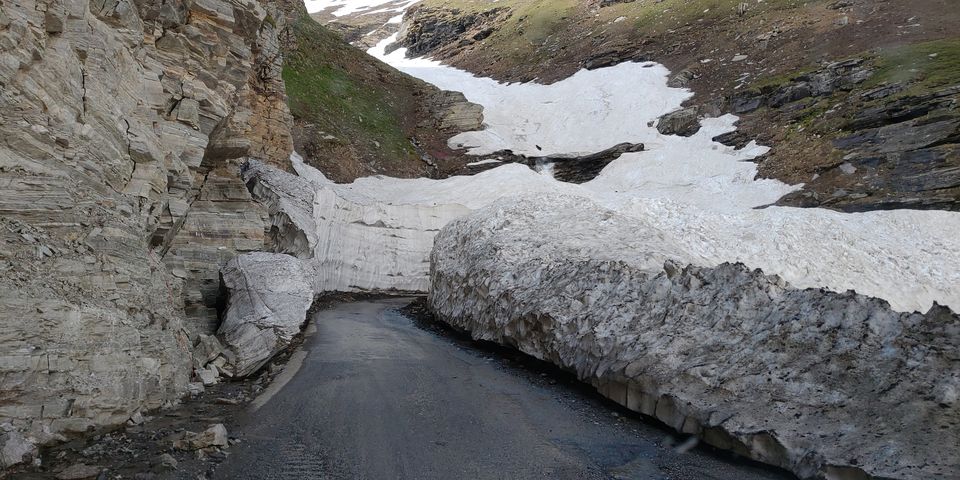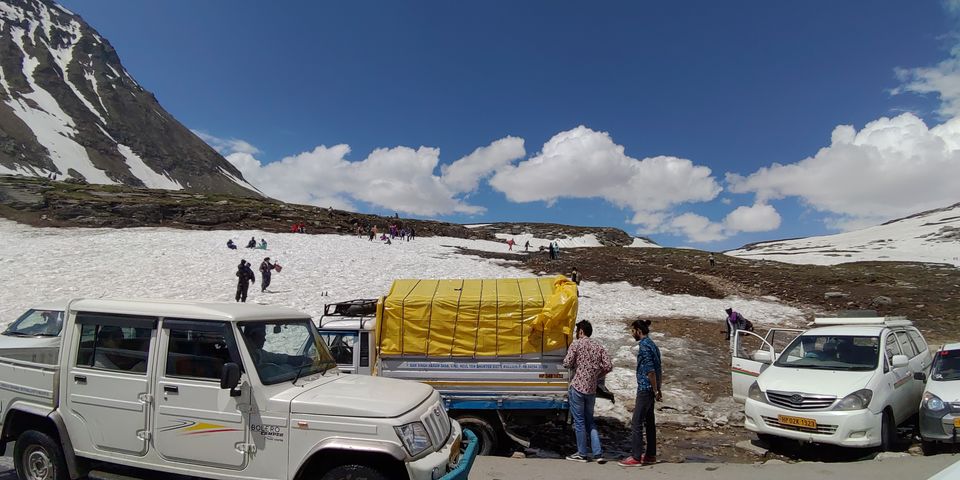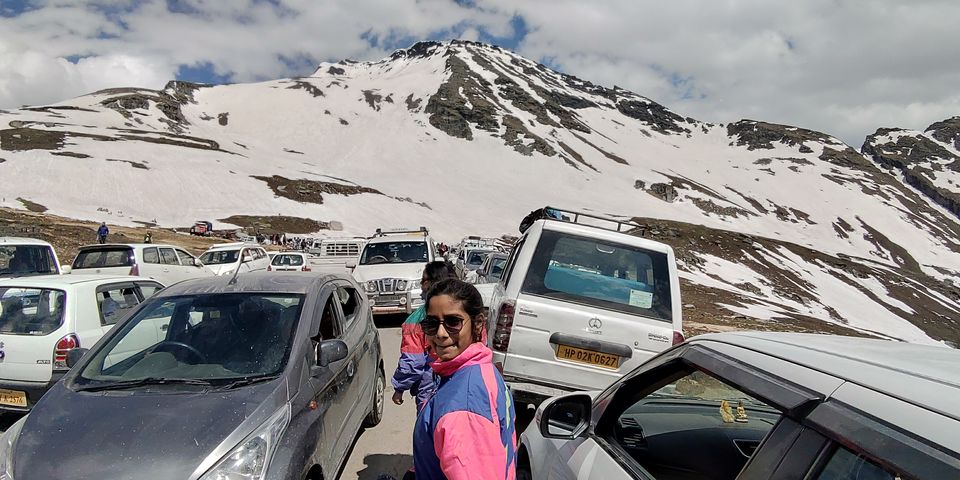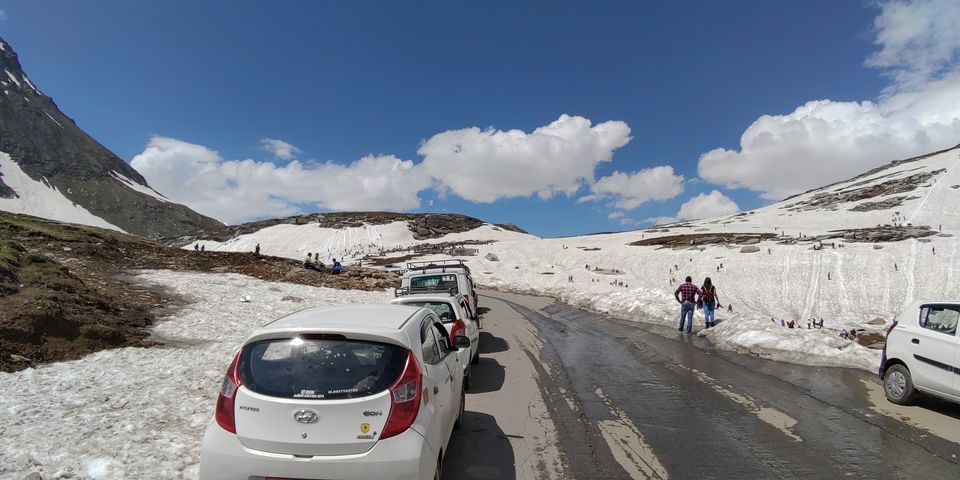 We parked our vehicle geared up ourselves with dangri and armed with gloves and goggles got down from vehicle and started walking. we found heavy crowd in the beginning so we decide to go further and after walking around 200 mts we found a vast land covered with snow and less crowd. We took sticks from local people for 10 Rs each and jumped into the lala land. We walked, did sledging, tyre drop, sliding and throwed snow on each other, enjoyed every kind of activity which was possible. You can feed yourself with hot and yummy Maggi and tea if you feel hungry after playing with snow. Maggi is Rs 40 and tea is Rs.20. Now Maggi has become universal food which you will get everywhere when you have nothing to eat. AT 4:30 P.M weather became cold and cold wind started blowing, we decided to head back to our vehicle to reach Manali. So again we started around 4:45 PM and as others also rushing back, vehicles were stuck again in traffic-Jam and we reached Manali around 9:00 PM. We enjoyed the day with great satisfaction on everybody's face.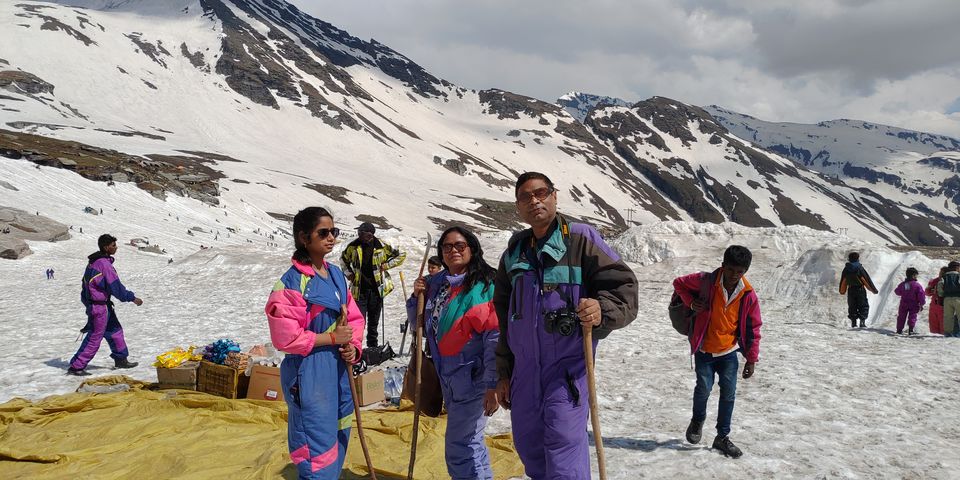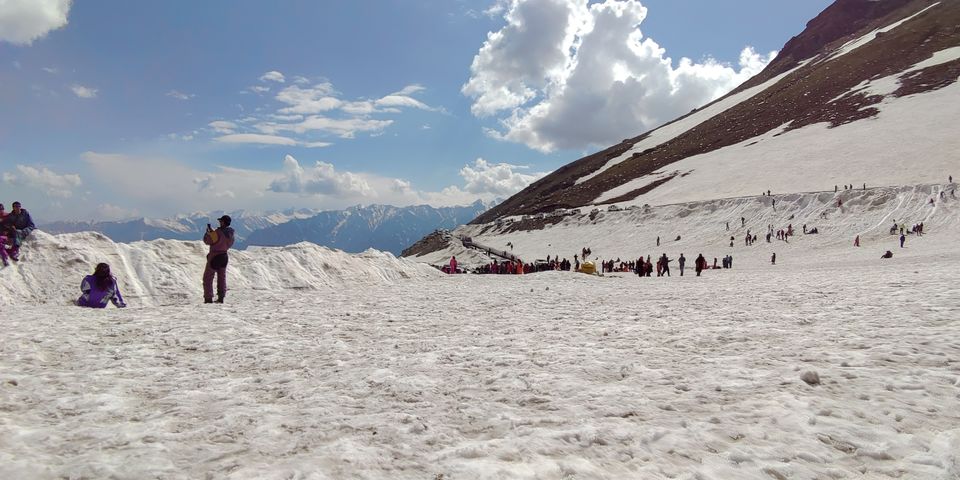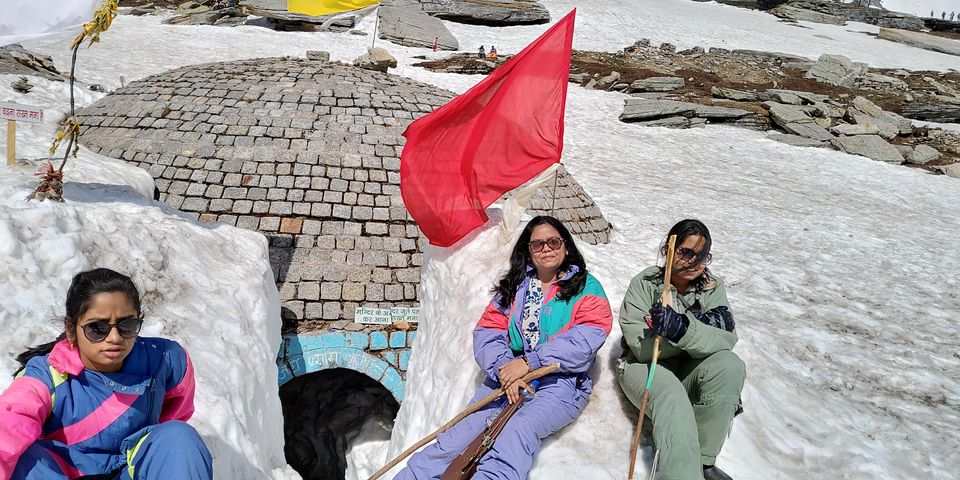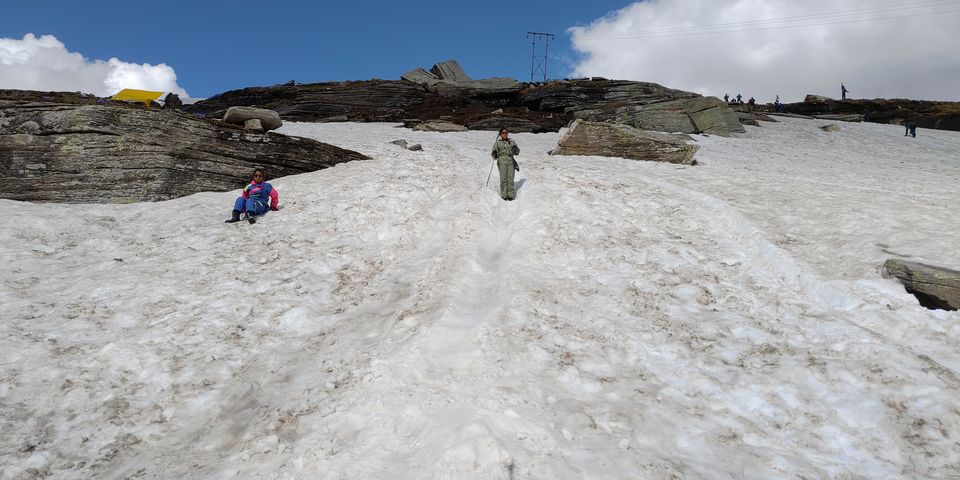 Travel to a place gives me satisfaction.
"The world is a book and those who do not travel read only one page."