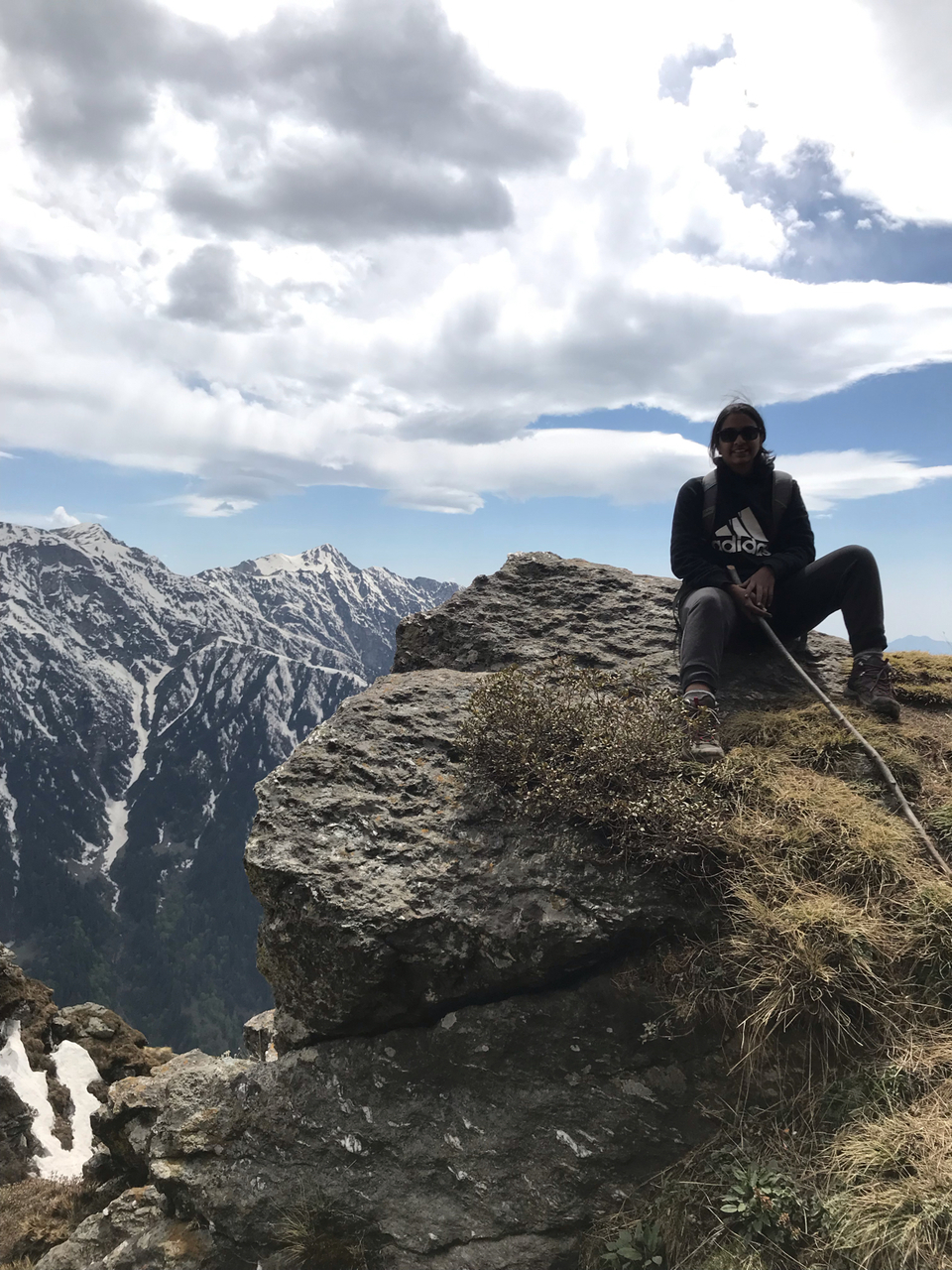 A 5 day , 55km long trek from kasol( 11,800 feet). It is NOT a beginners trek.
We had booked with hindtrek through indianhikes.
DAY1: stayed at the camp in kasol and practiced trekking in the nearby areas.
Day 2: Trek to Grahan. Started at around 9am, took a bus to kasol (from the camp) and strated the trek.
We went slowly and were allowed lot of rest. Had lunch around 1 which was made by hindtrek ( parle-G, chocolate, paranthas,frooti). Reached Granth in the evening aroung 5.
Day 3: Trek to Min thatch. Started at around 10 and the trek is moderately difficult. Reached Mingthatch around 5. Our camp was at a beautiful spot at the bottom of a valley.
Day 4: Trek to Nagaru. Nagaru is covered with snow therefore the trek was tricky from here. The climb was steep and the paths were narrow and at some places the snow was slippery and treacherous. Reached Nagaru at 5. The temperature there drops down to -ve during night and a bonfire is not possible because of the snow.
Day 5: The Sarpass. Started at around 5:30 in the morning. The oxygen levels drop down to very low level but breathing is possible without cylinders ( don't go if you have any type of perfusion problem). Sunglasses and sunscreen are a must as that area have abundant of UV rays.
Sar pass is named after a frozen lake(sar) which we couldn't see because it was all covered with snow.
Started the decent which was the best part of all. You have to slide down on the snow which everyone really enjoyed. The slide was 6km long!!
Reached Biskeri at 4:30pm but we did not stay there for long. The people were tired of the uncomfortable tents and the cold so we decided that we wanted to reach kasol on the same day.
Started from Biskeri aroung 5:30pm and trekked through the night to reach Bursheni at 1 o'clock in the night. Yes, 1 o clock. We were dead tired. The hindtrek had sent cars there and that place was a 2 hour drive from kasol. Finally we reached at 3am in the morning upon which the camp people prepared warm food for us and we ate and then slept.
Things to remember
1. It is NOT a trip for beginners. Start exercising a few days before going on this trip.
2. Wear thick pants during the slide while desent as your pants can easily get torn on the slide.
3. Don't forget your sunscreen and your sunglasses which will protect you from the UV rays.
4. Don't go for trek in the start of the season because it may get canceled due to heavy snowfall. Going for trekking after mid of may is safer.
Things they provide
1. Stick to help you for climbing
2. Food ( breakfast, lunch , evening snacks, dinner)
3. Gaiters ( to protect your feet from snow)
4. Tents(obviously)
5. Thick blankets.
Things you definitely need to take with you
Wet wipes( as you cannot wash your face with snow cold water),
Sunglesses, lip balms, sunscreen
Torch
Swiss knife
Trekking boots( preferably waterproof )
Caps
Scarf
Raincoat
Atleast 2 jackets
Lots and lots of socks
Gloves and trousers.
There were 22 people in my trek with youngest 20 and the oldest 56. There were 3 guides with us who were very friendly and professional.
Ps. We were the first group to complete the trek one day early and also the first group in which nobody quit.