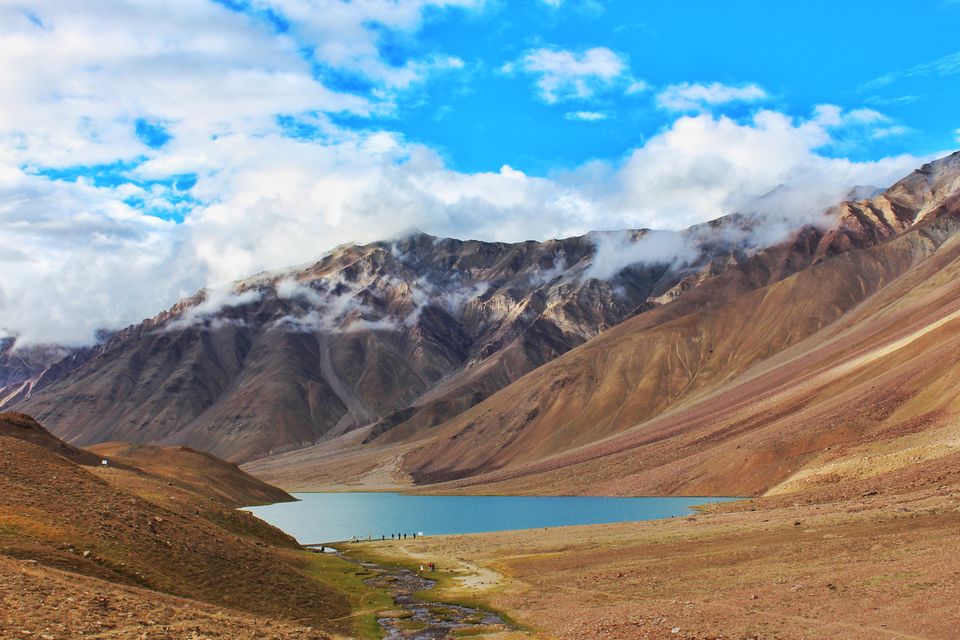 -6°C – 4290 meters elevation.
Chandratal base camp, Manikaran, Himachal Pradesh.
My four layers of clothing is proving to be insufficient. The usual life is happening to me. I'm a little underprepared than I was supposed to be and this test that the climate is throwing at me is a little harsher than it's supposed to be.
For all that I've read about Chandratal late, never would I have imagined that it could rain here. That morning, it did. As a result, the climate turned nasty. Clouds covered the sky and there was no blue, only dull grey.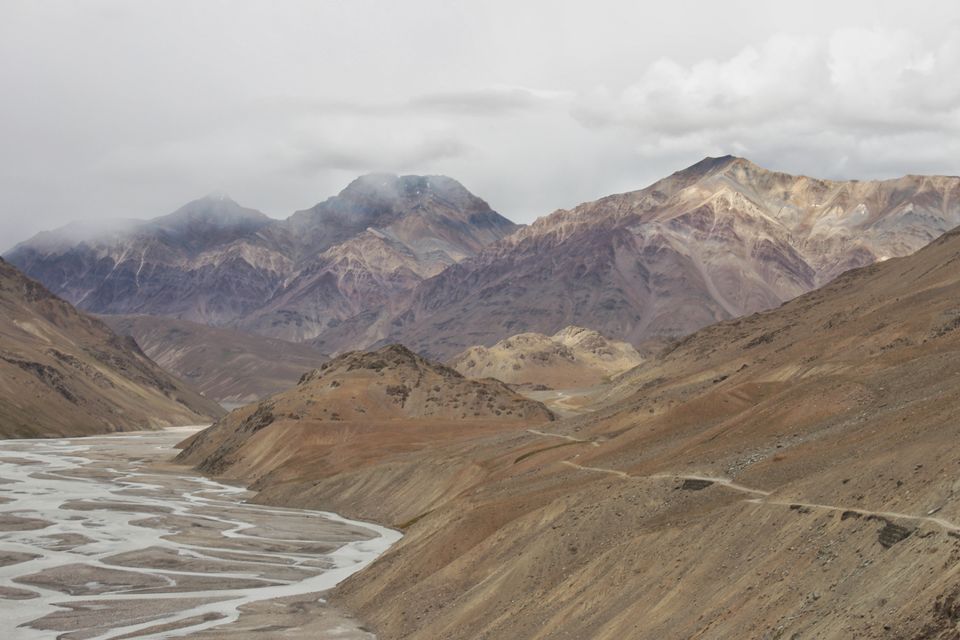 Naturally, I'm a little bummed. To quote my tent master, "Sirji, jab kabhi aisa ho, jake so jao. Mere pass ek bada fan hai. Abhi chalata hu, sab clouds bhag jayenge". I chuckled, thinking that the poor man has lost it… Thanks to some rum and warm water, went and dozed off for a couple of hours. Woke up at 5 in the evening to find a glimmering hope in the form of sunshine. Having taken intense efforts and spending way too much money, my disappointed frown turned upside down as I jumped out of the tent only to freeze and run back inside to grab my jacket and stole.
We were finally on our way. Although, it wasn't still ideal, it was the best I could have hoped to get on that day. After driving for 15 mins, on that lack of a road, we reached a point where we had to get down and start walking. The driver tells me the lake is another 4 kms further. I'm sure he noticed the horror on my face as it dawned upon me that I had to walk that much in such low oxygen levels.
The landscape made up for the efforts put in though. Not a soul in sight, my first thought was that if I was going to die here, couldn't have asked for a better view and place. Robust mountains covered with misty clouds, a trail of stony paths to cross and winds getting harsher with every passing second. I start my hike with the stole covering my face and struggling to catch my breath. Thanks a lot, decadent lifestyle!
5 mins into the walk, suddenly something changes. I could feel a sense of comfort and the hike getting easier. I kid you not, as you follow the hike, it seems like a mystery is unfolding in front of your eyes. A gift unwrapping if you will. With a large peak, followed my smaller peaks with every mountain you cross. By the third peak, I was completely distracted like a little kid who's had to work really hard to get a present.
Then, over the horizon, the bluest body of water you've ever seen like a beautiful accessory to the already beautiful mountain lying there between the mountains, it's so calm and settling. The winds are raging but the water is not giving in. Holding its fort, the lake seems to be unbothered by the harsh winds. They say an adrenaline rush seems to have a very strong effect on a human body and mind. Looking at that filled me with adrenaline, and I started jogging while 5 mins ago, walking was a struggle.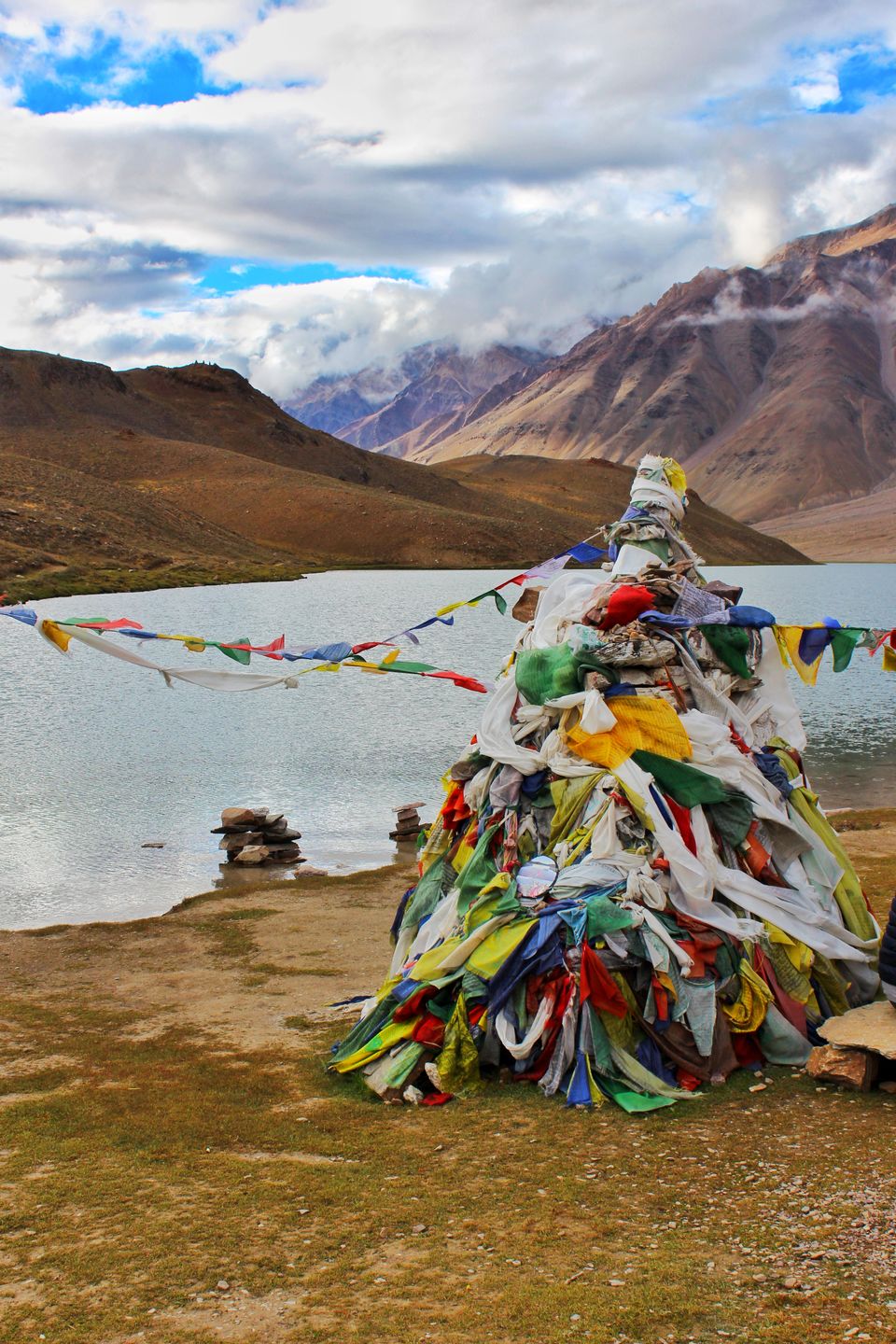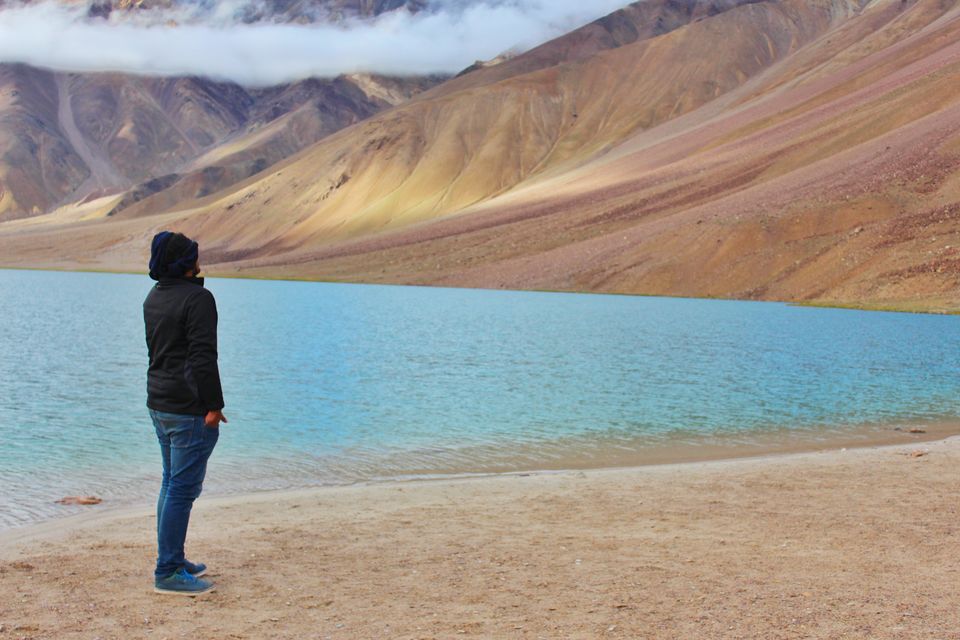 The lake had an aura, a very positive one at that. I dipped a finger in the water which to my utmost shock felt warm at first and then quickly turned cold. I used to think there are no divine experiences, only serene ones only to be proven wrong that day and how. One's not supposed to enter the water of the lake because it's considered sacred by the locals. To associate that word with something so beautiful in nature is an idea I could totally get behind.