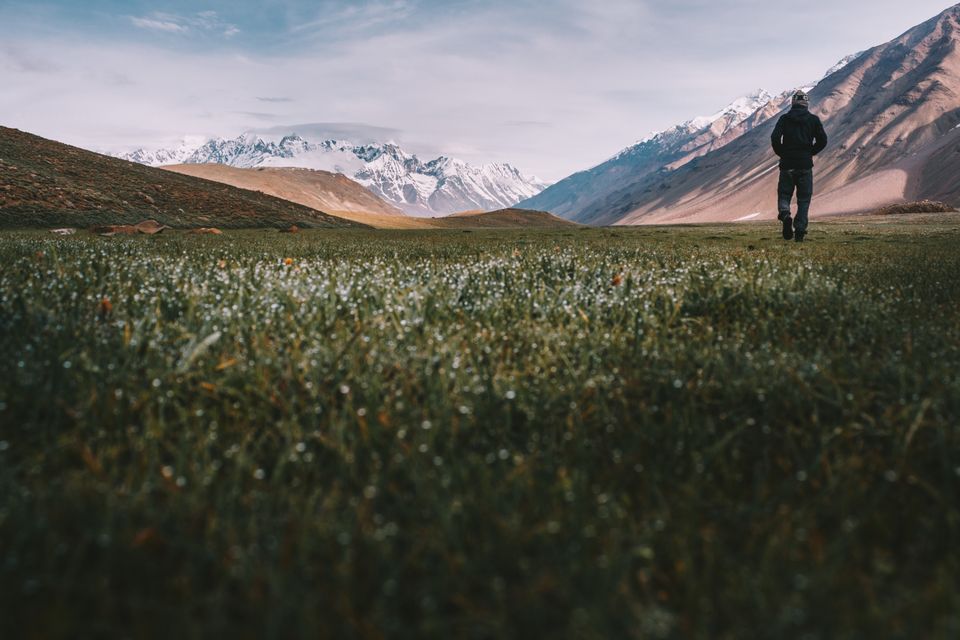 Last year, I spent my summer vacations doing an internship in Chandratal.
During the months of June and July, we are supposed to go on an internship as a part of our academics and despite working in some well-known travel firm who are dealing with outbound or inbound tourism and learning the technicalities of software or anything like that I chose to go to a camping site in Chandratal just so that I can invest more of my time in landscape photography and learning in detail about the process of photographing them in surrounding so surreal, that when you are there you need to rub your eyes just to believe that what you are seeing is real and you're not dreaming
I had the advantage that one of my friend's uncle had his camps set up near to Chandratal lake and I didn't think twice about going there.
Now as easy as it might sound because you are in one of the most surreal and beautiful places in Himachal or that be in India it is quite difficult to make up your mind about what to shoot and what not because in the first glance you can lose your calm and just start shooting everything that you see, it isn't until later, when you get back to your laptop to review the photos and you realize, many of these pictures does not make sense. With time passing by you learn to see the intricate and the minute details in the wide array of landscapes and photographs that are there, it takes some time, but it is worth it.
How my daily routine was like?
Now, keeping in mind I was there on an internship so I had to do some chores in and around the campsite, one of which was to get up at 4 am and collect cash from the client, I didn't really get much time for me to shoot the blue hour or the alpenglow. So, most of the mornings would go like that.
I would utilize the day time scouting the locations around just so that I can get back there in the morning to shoot it.
Once I found something like that I would ask somebody else to cover for me and I would hike to the place in the dark so that I make it before sunrise.
Manier times I got betrayed by the clouds, sometimes it was wind and few instances were of shepherds dogs chasing me down the hill.
There were such moments too when I didn't want my camera to interfere with the moment because then it would have just killed the whole experience.
This is something I learned from "the secret life of Walter Mitty", although, it seemed stupid while I watched the movie but I really felt it when I was out there.
Reflecting back on the experience that I gained working at the campsite and improvments that I made in my portfolio made me realize that sometimes it okay to go with your heart than your brain.
All in all, it was the best summer of my life and in that summer I realized what I want to do with my life.
.
Check out more of my work at:
https://www.bhikhta.com/
https://www.gheesidku.in/