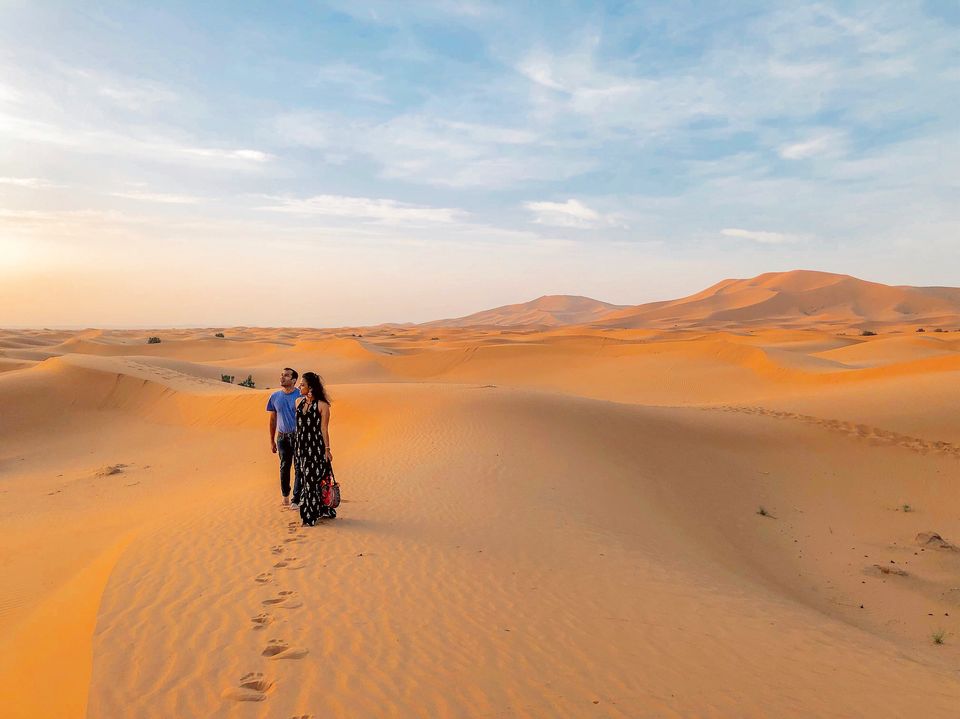 It's impossible to complete your Moroccan holiday without visiting the desert. One of the main bucket list ticks when in Morocco. Sahara, the largest hot desert in the world & one of nature's best work. Those burnt golden dunes, the rippled mounds & the wilderness walks are all you need to forget your chaos within.
How to choose a Sahara Desert Tour:
If you surf the internet, there are zillions of tours that'll show up making it difficult to choose. So, here are a few tips:
1. Duration: Decide the number of days you want do the Sahara tour- it starts from 1N-2D. But we would recommend at least 2 nights 3 days to have a wholesome experience. We have read that when the tour is for more than 3 days, extra days are generally spent at less important places or added camel rides.
2. Location: Decide the place where you want to start your trip from. Fes or Marrakech.
3. Budget: Tours vary depending from basic accommodation to luxury stays. A decent 2N-3D tour would cost approximately Rs.35000 ($500) per person & a luxury stay would cost approximately $800-1000. Instead of booking a tour, people also hop on buses from Marrakech & Fes that drop you at the base of Merzouga where in you can book 'just the desert' tour with the camps directly. However, we would recommend taking planned tour as it would be safer & there would be lesser chances of risking the long ride from Fes to Marrakech or vice versa.
We booked our tour through www.tripadvisor.com . You could also check out tours locally after reaching Fes/Marrakech.
3 Day Sahara Desert Tour
Day 1
We started our tour from Fes. Initially when we hit the road, the Atlas Mountains looked damn exciting, but honestly we hadn't expected the drive to be this long a ride (almost 8 hours). Phew! Some striking viewpoints kept us pepped up, however we couldn't wait to see the main highlight- the gorgeous orange dunes.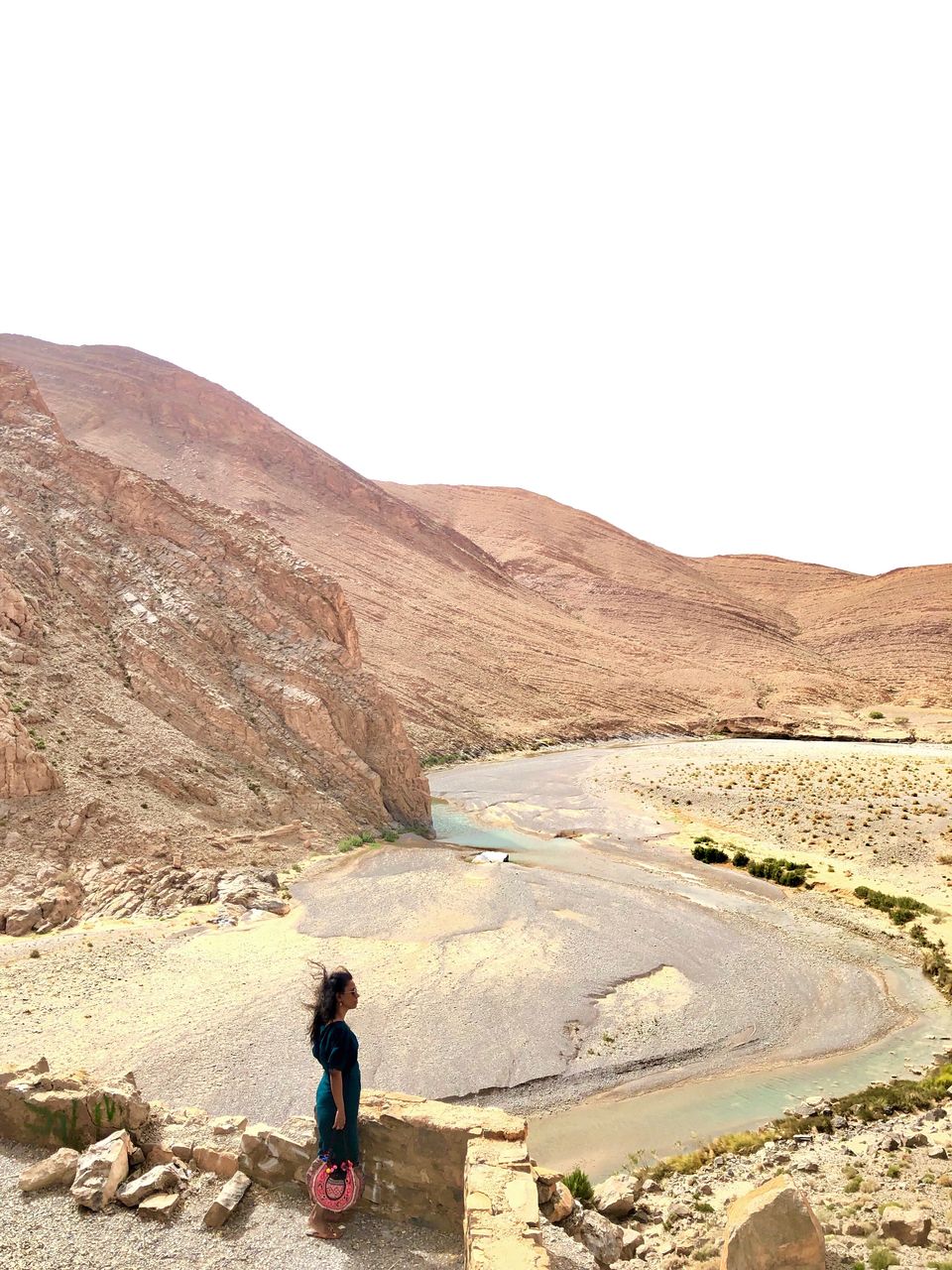 We finally arrived , just before the sunset, at the base of the Merzouga –the entrance to Sahara , from where we hopped on to our camels to climb the sand mounds. We stopped by at a point to soak in the sunset, to see the dunes change colours into beautiful hues of orange.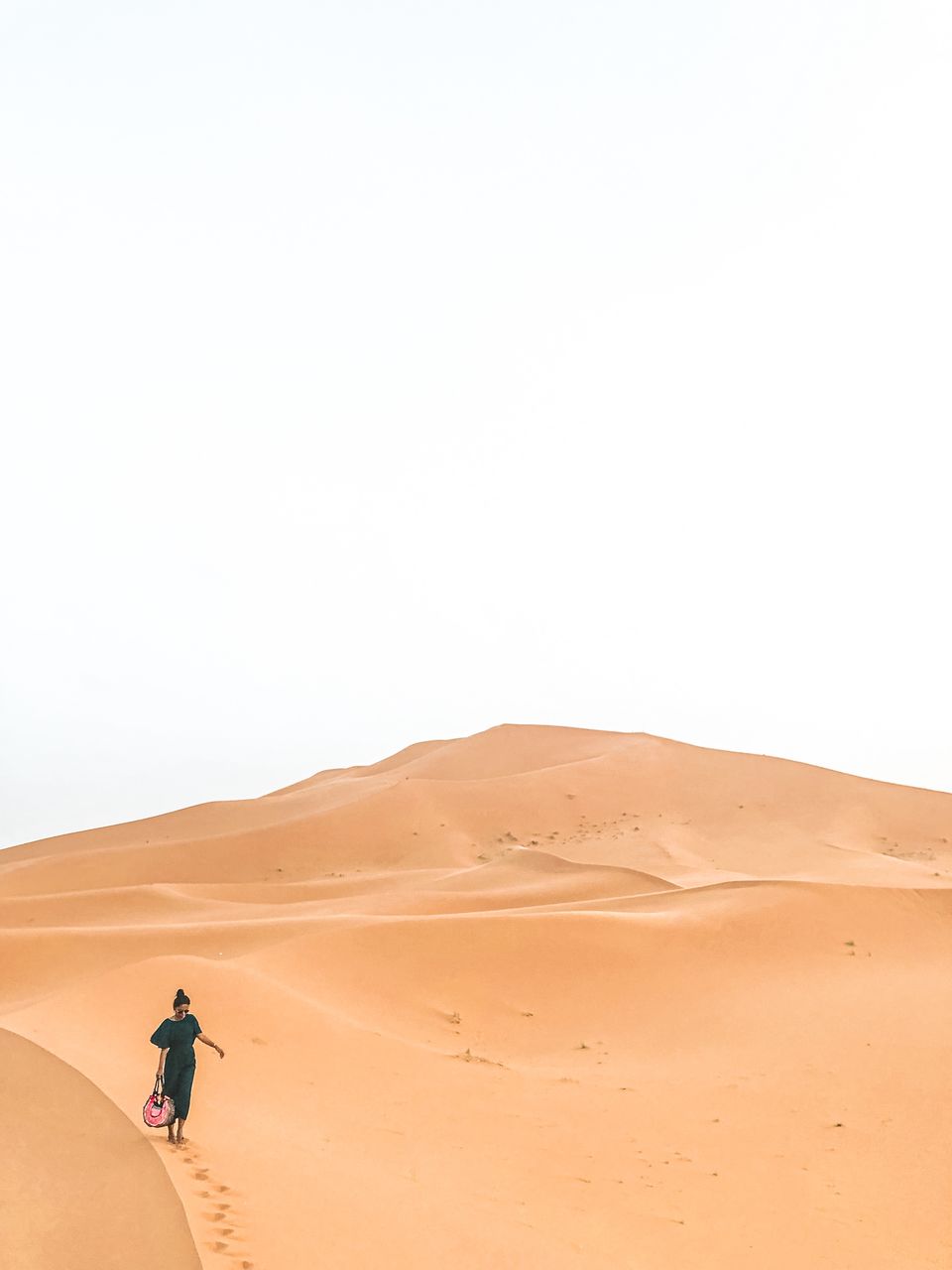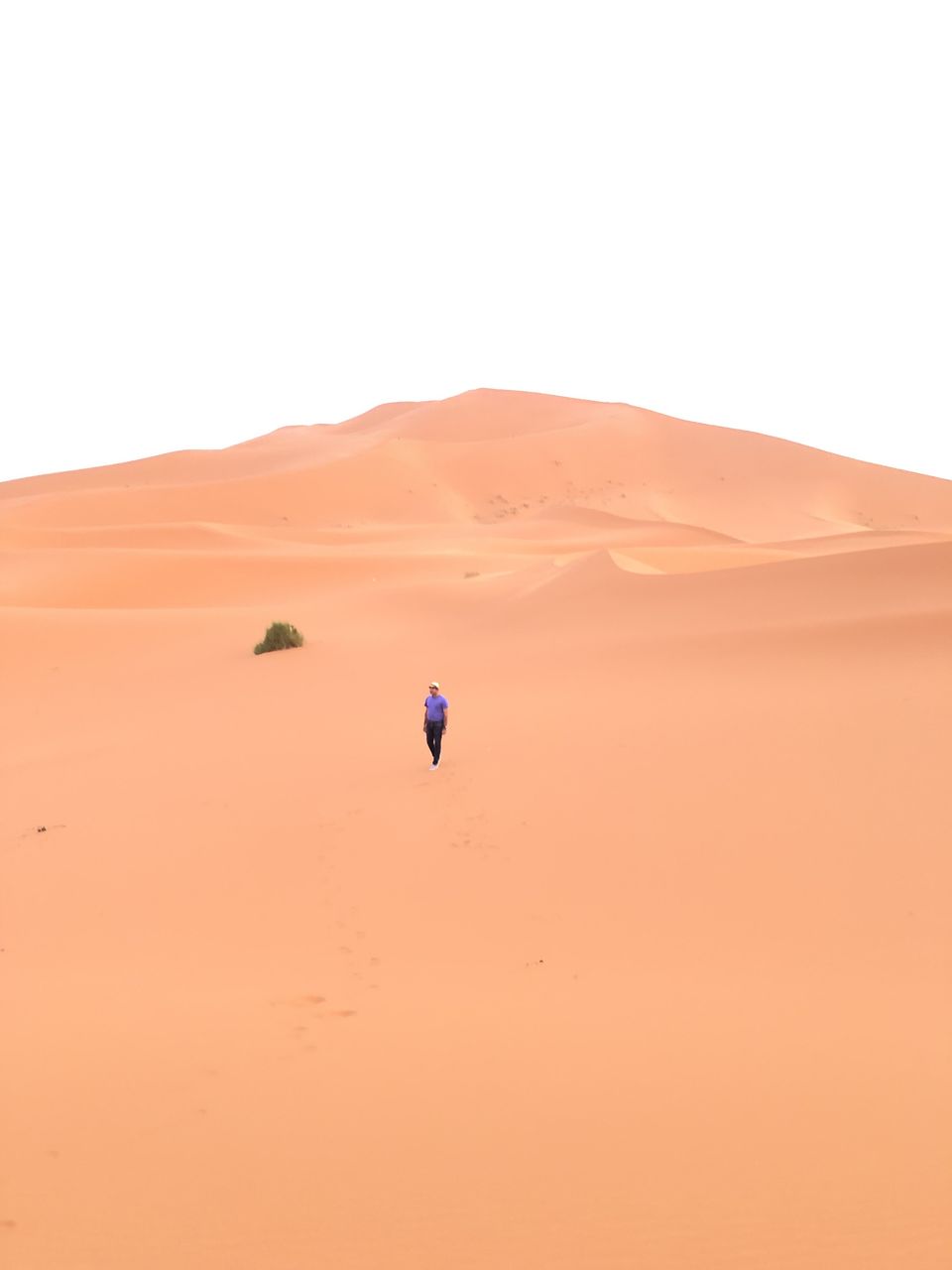 We rested at a base camp in the middle of the desert where we were entertained by some Berbers (the tribe in Sahara) with pure instrumental song & dance.
We also did some star gazing where we spotted at least 7 shooting stars in a span of 30 mins. A beautiful night it was!
Day 2
The next day was planned to experience a calm, serene sunrise. We galavanted through the rippled sand mounds like kids who get lucky in a toffee shop. Post breakfast, we left in the direction of Marrakech.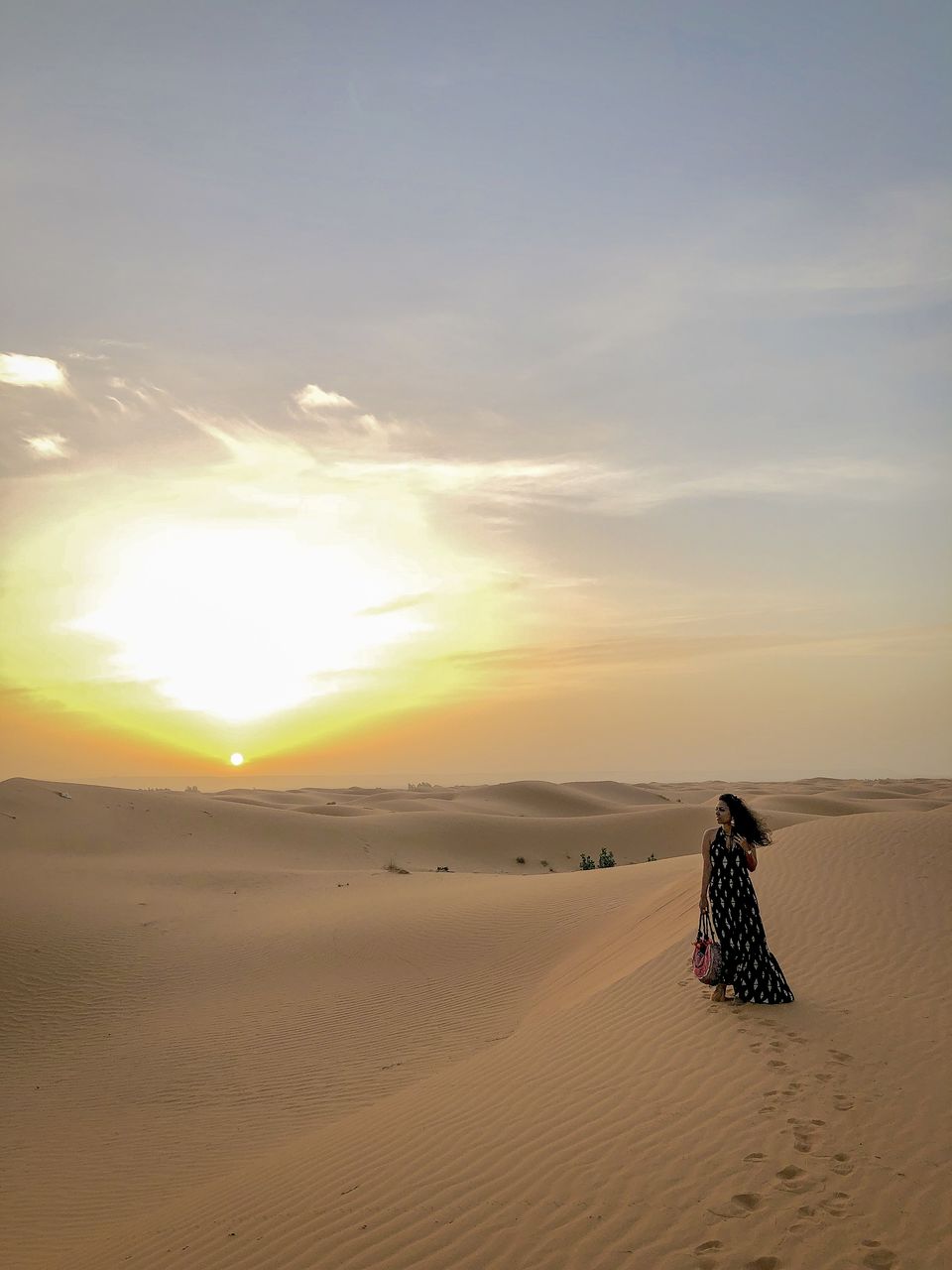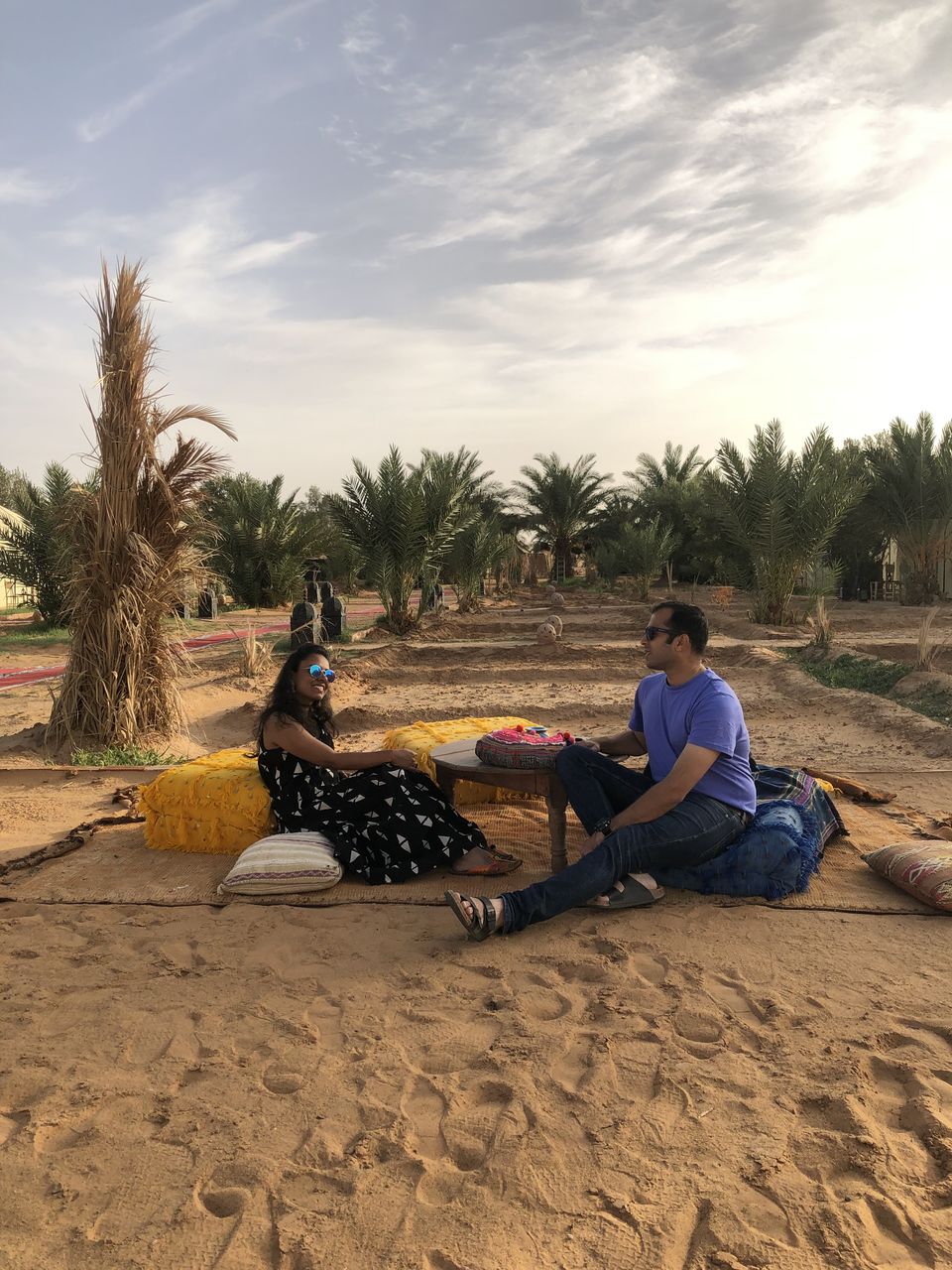 On our way, we explored the panoramic views of Tinghir & the Todra Gorges. We arrived at Ouarzazate just before sunset, where we spent the night.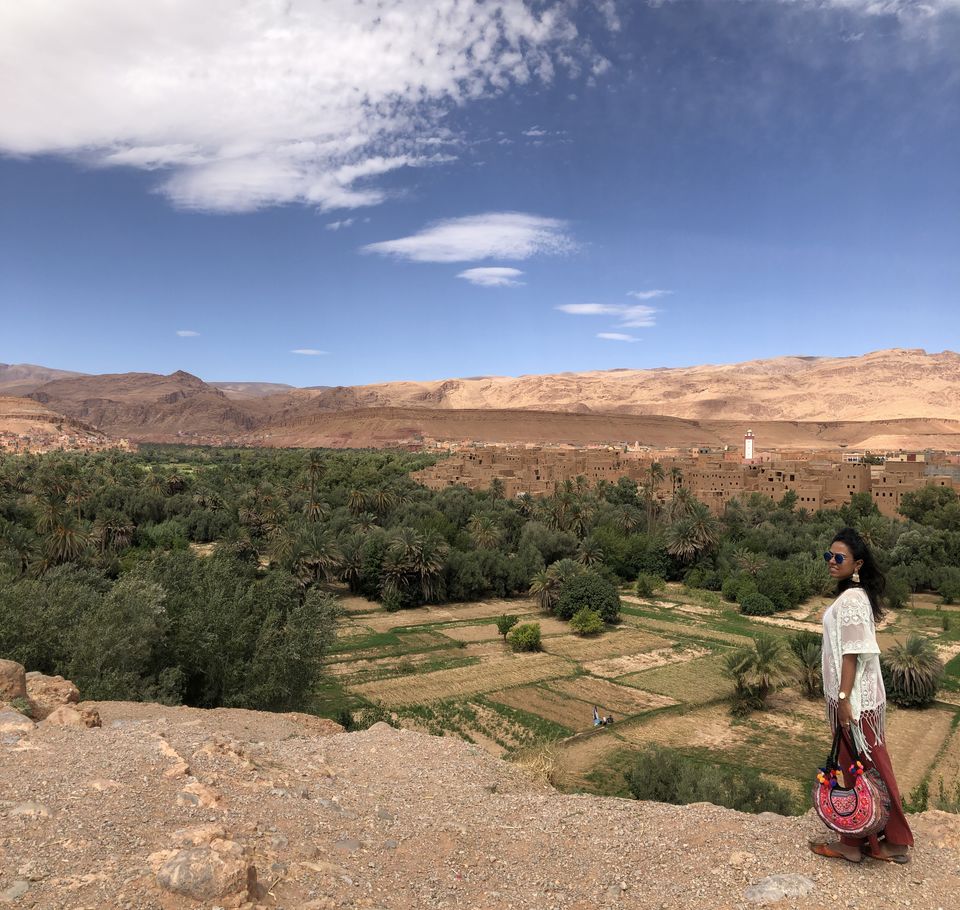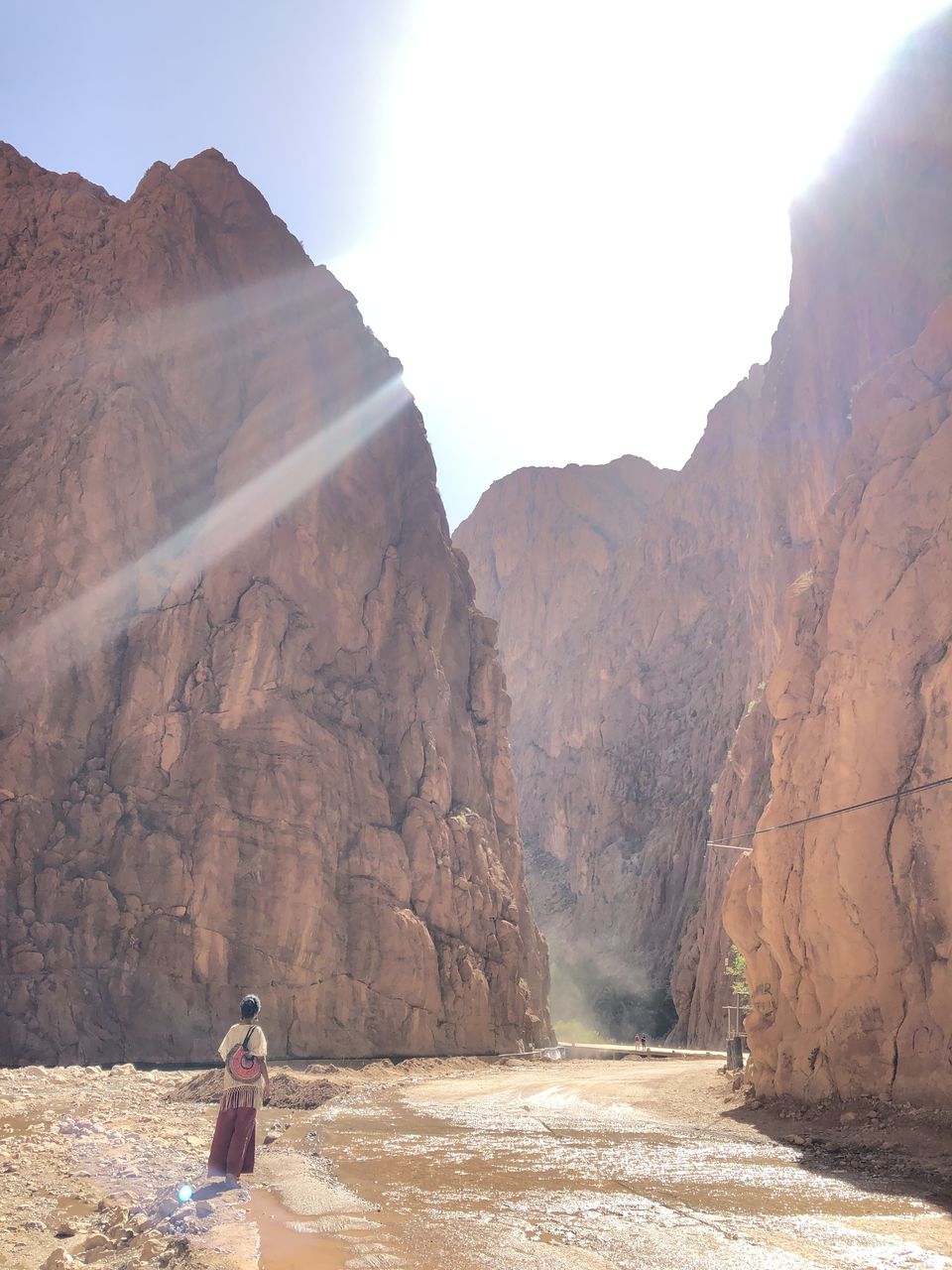 Day 3
This day we first explored the Atlas studios & it was quiet a tour. Seeing all those sets live from the Hollywood movies was a great experience. We then headed to the much famous Aït Benhaddou known for being featured in the Games of Thrones series. We climbed here till the top of the old Kasbah to get a pano view of the place.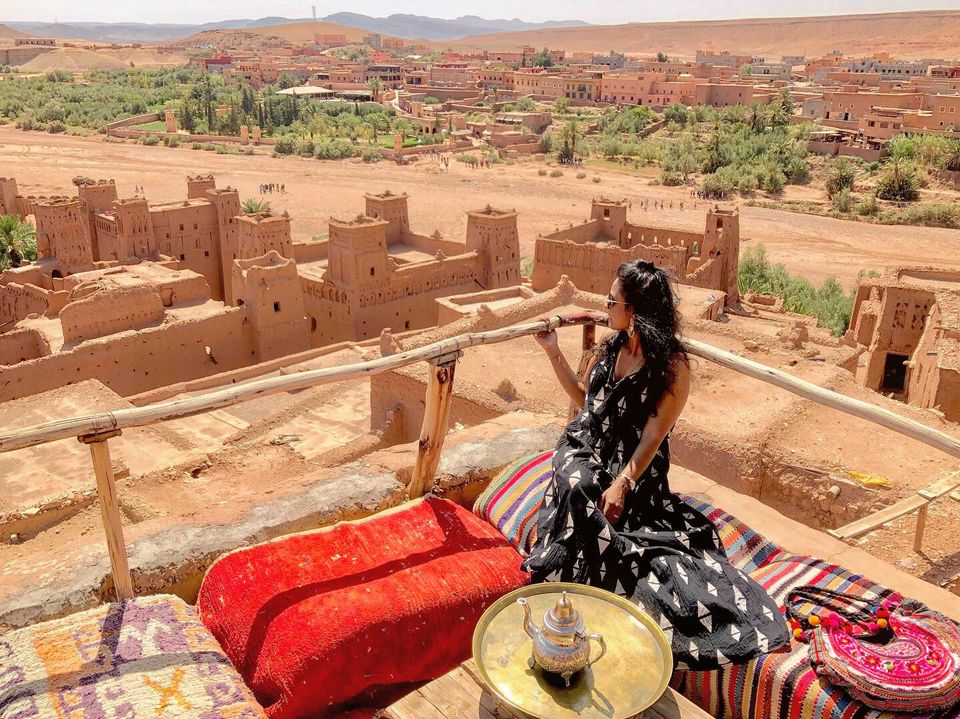 We reached Marrakech just before the sunset.
Read more on Things to do in Marrkech.
Things to carry for your desert Safari:
1. Min 5 lt. bottle of drinking water.
2.Considering your going to stay in the wilderness, do carry an insect repellent.
3. Avoid wearing shorts while hopping on the camel. It might be uncomfortable.
4. Check the weather before you plan your trip, whether you need to carry warm clothes for the night in the desert.
Also check out Things to do in Essaouira.

Read more: What to explore in Fes
Note: Price mentioned for this trip is exclusive of air tickets from India to Morocco. It's purely the desert safari cost.
Any further queries welcome!
Do follow our page on Instagram – abagfullofmaps & Facebook – abagfullofmaps