If you're a Delhiite, what do you think about when you hear the word "Mumbai"? Bollywood? Hatred for Delhi? Beach? Not much else? Yeah, me too. Which is why a recent trip to Mumbai was as educational as it was fun. As a native Delhiite, Mumbai felt familiar in a lot of ways. And since both cities have their own distinctive personality, I thought, what better way to make sense of it all than by ranking them based on the most pure feeling – food – with the best restaurants in Mumbai. 
Here we go....

8 Best Restaurants in Mumbai Every Foodie Must Visit
This restaurant gets my vote for being one of the best restaurants in Mumbai for steamed fish. It's a great place for a late lunch and supper since it is open through the afternoon and early evening.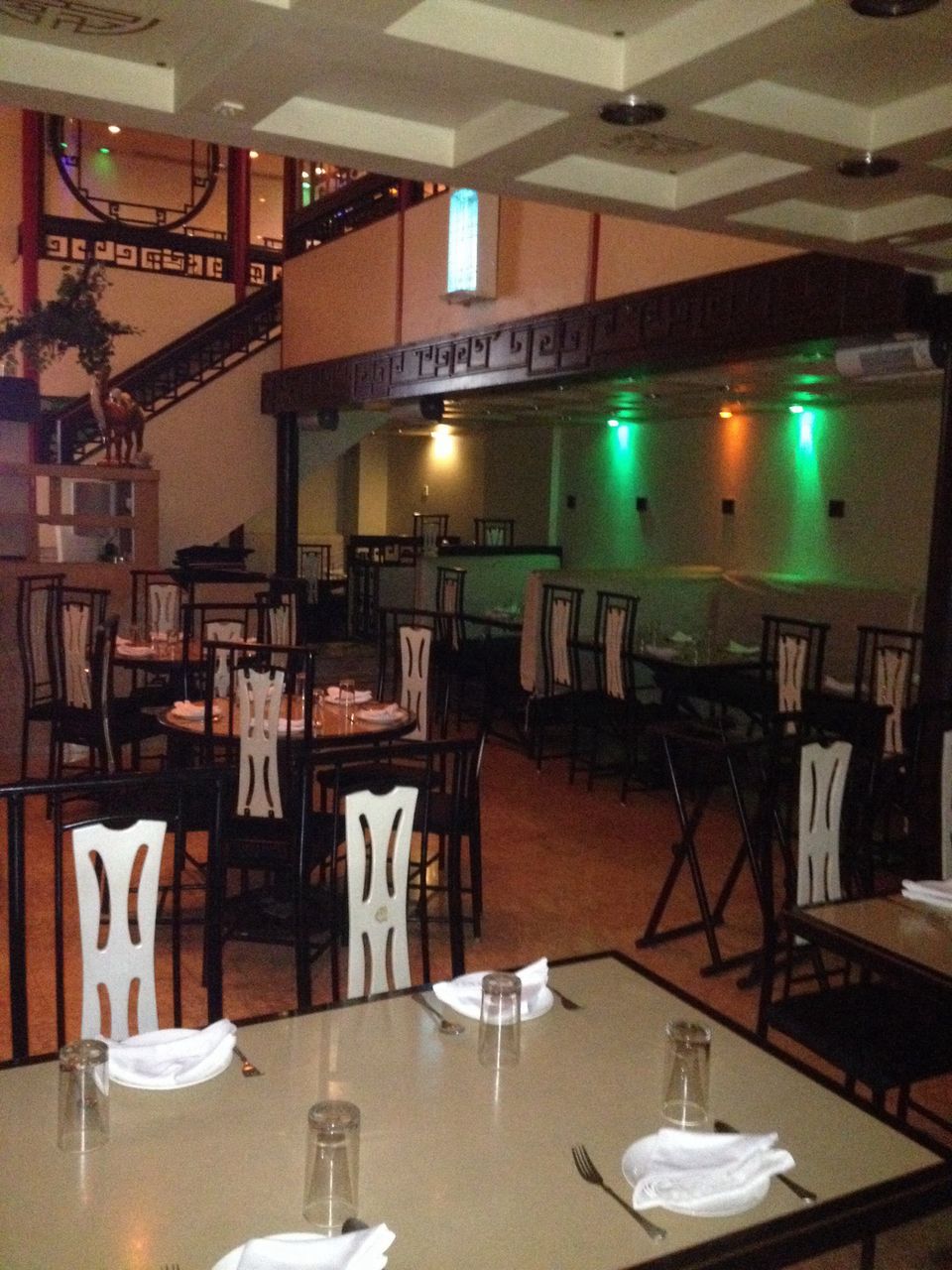 Where: 9/21, Mahakavi Bhushan Marg, Behind Regal Cinema, Colaba
Cuisines: Chinese
Cost For Two: ₹1,500 (approx.)
Phone Numbers: 022 22850023 | 022 22850024
Burma Burma brings you culture, authentic taste and cooking from Burma (Myanmar) lovingly prepared from their treasured family recipes. The restaurants provides a new, wholesome and innovative dining experience that is interactive on various levels, making it one of the best restaurants in Mumbai.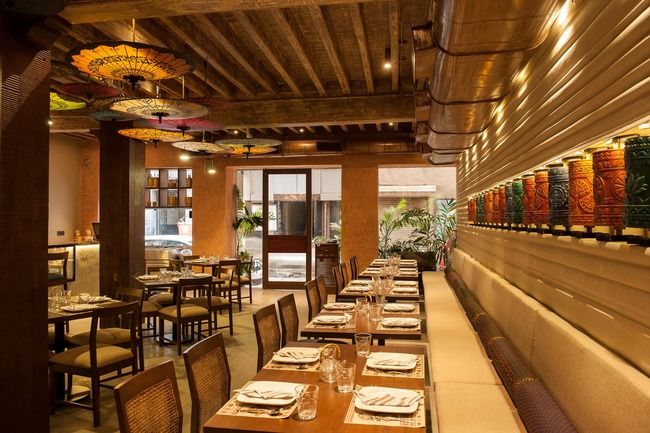 Where: Kothari House, Allana Centre Lane, Opposite Mumbai University, Fort (Kalaghoda)
Cuisines: Asian, Burmese
Cost For Two: 1,500 (approx.)
Phone: 022 40036600 / 01 / 16
Highlights: Vegetarian Only | Serves Jain Food
Craft beer, curated cuisines and live music are some of the things that make The White Owl one of the best restaurants in Mumbai. Every other dish on the menu is a sure shot pay off. Especially recommended are the steak, the cranberry and chevre salad, and the chocolate desserts.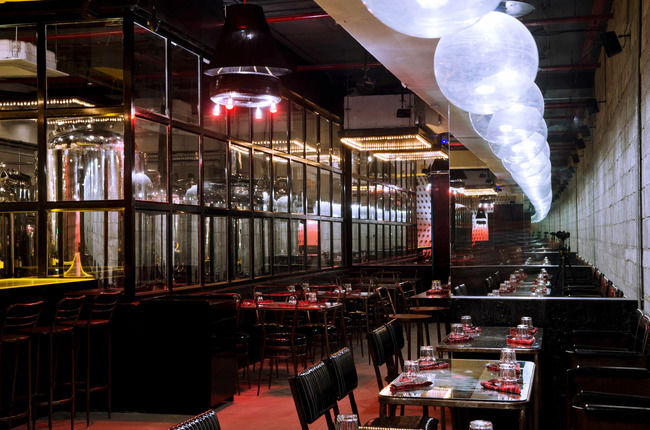 Where: Lobby, Tower 2 B, One Indiabulls Center, Senapati Bapat Marg, Lower Parel
Happy Hours: 12.30PM to 7.30PM everyday.
Cost For Two: Rs. 1,800 (approx.) | 235 for a pint of beer
Phone: 022 - 2421 0231
It's one of the best restaurants in Mumbai for an occasion where you don't want to take any chances. Flickering candles, fairy lights and haute cuisine make the multi-award winning Indigo restaurant a magical destination.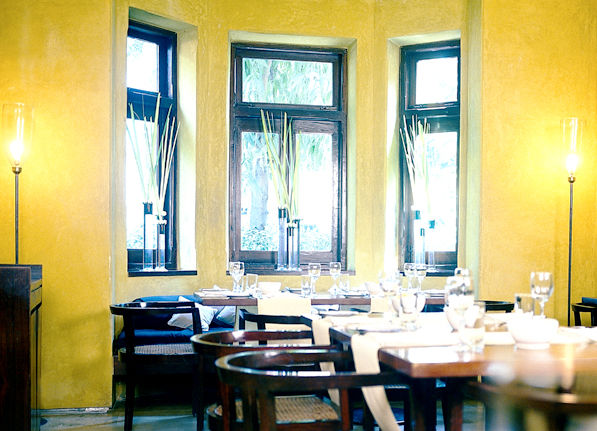 Where: Various locations
Cuisines: European, Continental

Cost For Two: ₹2,100 (approx.)
Set amidst a lush canopy of 100-year-old rain trees with the stunning backdrop of historic buildings and the green of the Mahalaxmi Race Course, Neel impresses with its fairyland interiors and Nawabi Muslim cuisine from Hyderabad, Kashmir and Lucknow.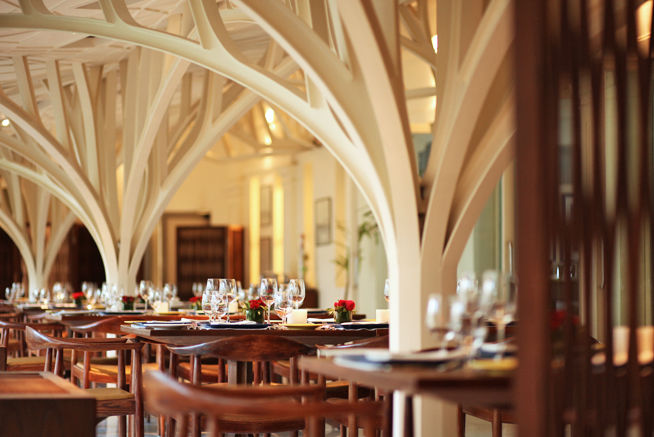 Where: Mahalaxmi Racecourse, Gate 4 & 5, Keshva Rao, Mahalaxmi
Cost For Two: ₹1,800 (approx.)
Cuisines: North Indian
Phone Numbers: 022 61577777 | +91 7560425004
San-Qi (the three energies) pulsates with the spirit of new Asia, offering an energetic dining experience in Mumbai that takes guests on an eclectic culinary adventure through some of the most popular cuisines of the East – Japanese, Chinese, Thai and Indian.
Where: Four Seasons Hotel, 114, E Moses Road, Worli
Cost For Two: ₹4,000 (approx.)
Cuisines: Chinese, Japanese, Thai, North Indian
The Table stands amongst the best restaurants in Mumbai. The black and white floors, green velvet armchairs and sparkling cocktails exude a lively jazzy atmosphere, complete with a distinctive cooking style full of international influences. The small plates style section of their regular menu (that they pioneered before it took off in other places in the city) allows you to sample as much of the delicious food as you would actually like to.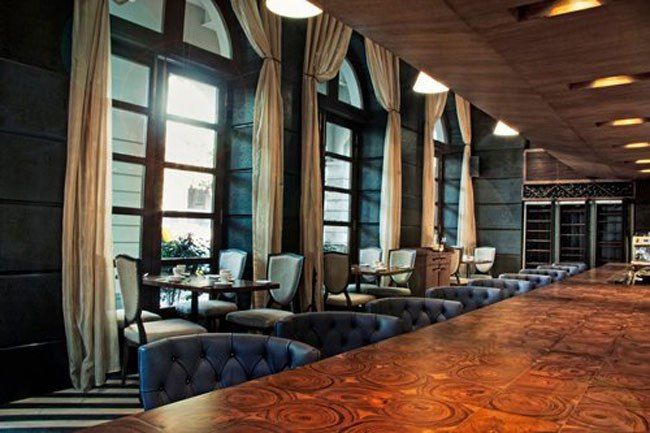 Where: Kalapesi Trust Building, Near Hotel Suba Palace, CS Maharishi Marg, Colaba
Cost For Two: ₹4,000 (approx.)
Cuisines: Continental, European
Phone Numbers: 022 22825000 | 022 22825001
The menu is based on authentic Chinese dishes made with the freshest seasonal ingredients, and complemented by a wide range of fine quality wines. This Michelin-starred dim sum tea house opened its second branch in Mumbai, after noticing that a large number of its consumers in London were Indian.
Serving contemporary Cantonese cuisine, Yauatcha is living up to its Michelin standards of food quality and service, making it one of the best restaurants in Mumbai for Cantonese cuisine.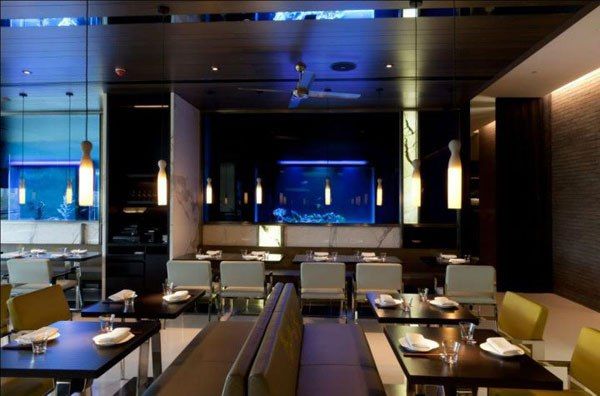 Where: Raheja Towers, Bandra Kurla Complex, Mumbai
Cost For Two: ₹2,400 (approx.)
Cuisines: Chinese, Asian
Phone number: +91 9222222800
Obviously, you're welcome to disabuse my snap judgments in the comments below and suggest your best restaurants in Mumbai. Thanks.