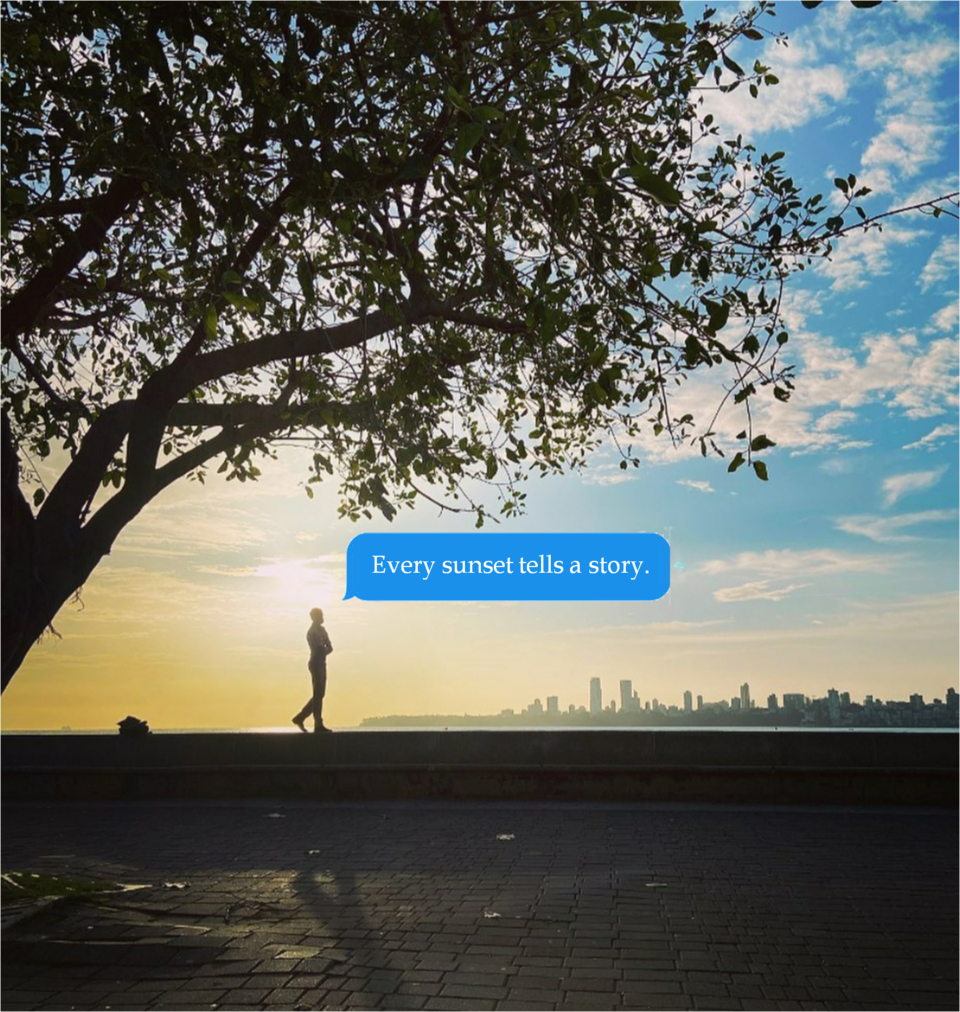 A Place Where You Feel Time Should Stop!

It gives a feeling like you are staring into someone's eyes, but deep down you are really quiet.
Let your emotions flow sitting at the side, you will feel the low affection going into termination.
It's not just an ordinary location of Mumbai, there is an amazing spirit, and every person's hope feels alive.
Happiness and peace is same, I felt it in that place. Nature's connection with you is the most beautiful state. It's the waves of Arabian Sea touching nature's bay to the man-made promenade.
You either visit with your bae or family, you will most likely fall in love entirely. It's a gift to Mumbai to reduce the risks of exasperation. That's the beauty of this spot.
People go on a drive because it is surrounded by marine life. Every person leaves a memory out there, a burden of emotion whether it's a joy or sadness, silent tears flowing for unfulfilled dreams to loneliness are left here, the moments of happiness and 12 am celebrations you hear, the wave of anger is released on the shores, relieving stress to feeling of love. These endless emotions we carry in our daily lives, and "Marine Drive" is the only place that helps you to leave everything aside.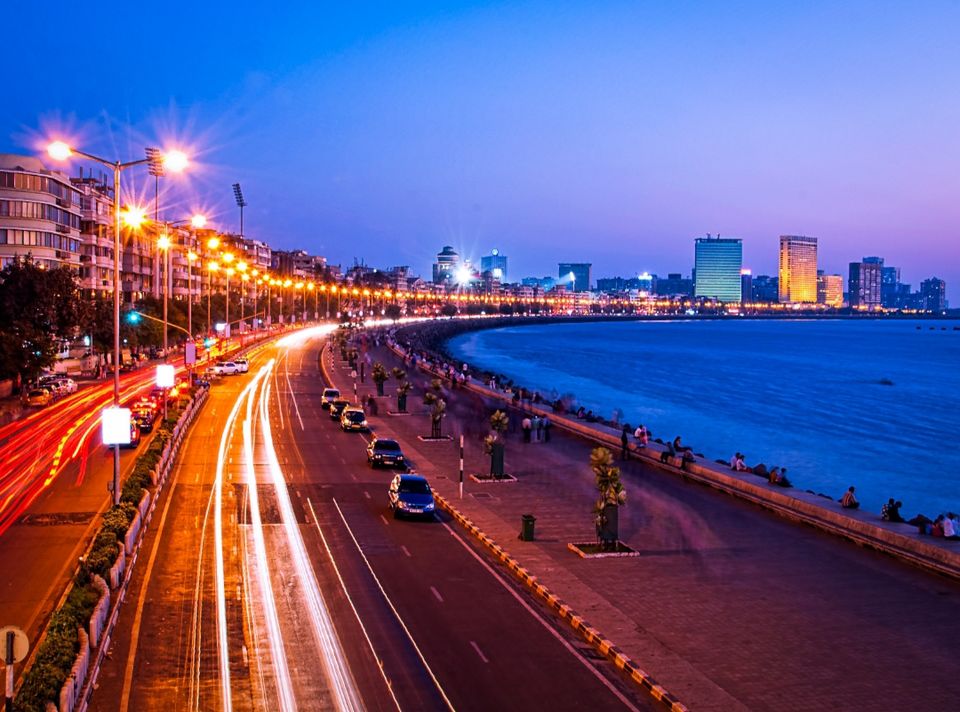 It's a magical place surrounded by the sound of waves, the flawless breeze, takes away all your stress. It's a place where every person connects with life, peace of mind, and regains hope for what they wished. Though there are endless sounds on the surface, but within, you will never feel distracted.
What's so special about this place? You will never understand until you visit and sit quietly staring at the sunset.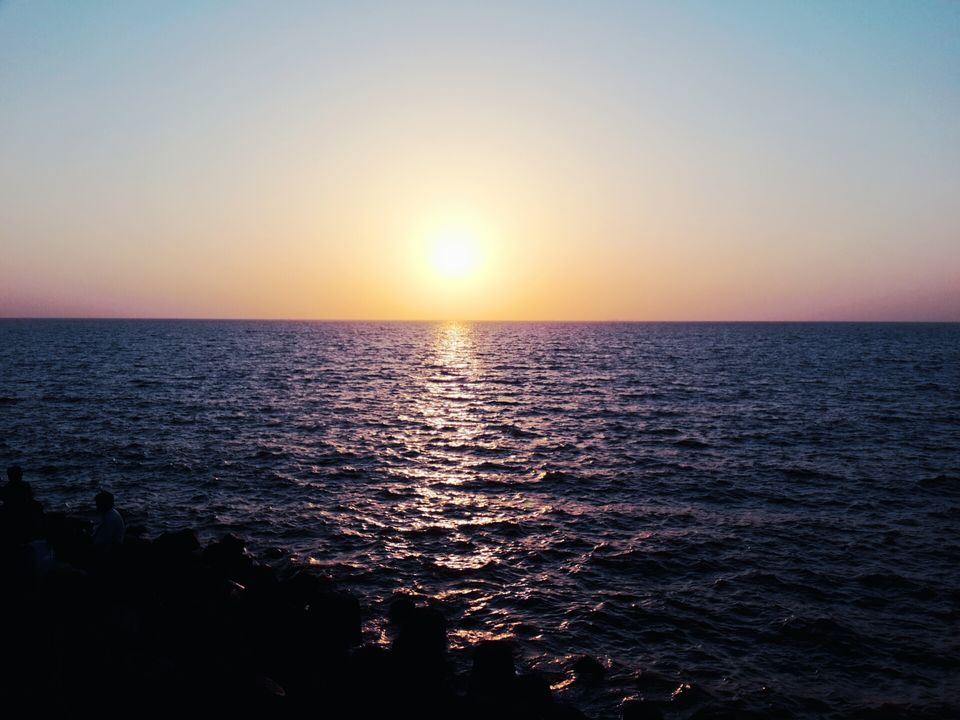 It has so much space, that every person's emotion it can take. It's an emotional land where Mumbai ends but the spirits of Mumbaikar begin. Another name it has earned is the "Queen's Necklace" because when you view it from the top, you can imagine pearls in your Mother's neck, and every Mother is a queen who handles your every pain.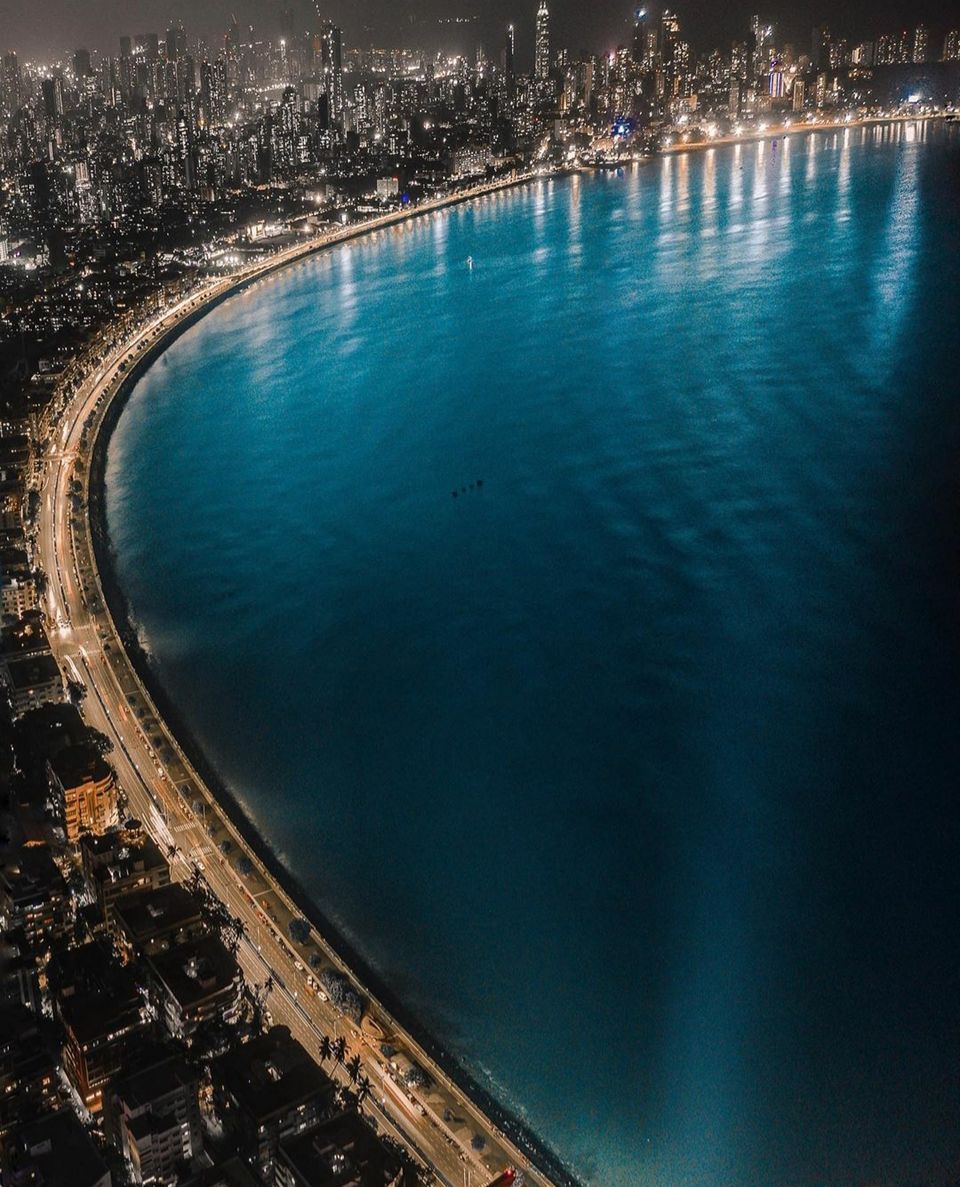 You see families sitting with their kids, people walking on the streets, artists sketching free paintings, musicians writing their lyrics, actors observing expressions on every face, some are sitting quietly listening to their favorite music, it's truly amazing to watch these beautiful scenes, Mumbai is a city for millions who walk in with their dreams.
No matter you feel the heartbeat, Marine drive will calm you down, it has an aura that even cyclones don't touch its ground. Beautiful people working hard every day selling tea and snacks to people viewing sea face. You may never know what that person is going through, therefore even the strangers show kindness by giving a smile.
I hear Mumbai has a fast life you see people running out of time, I ask them have you been to Marine drive, there you will find stillness. Couples walking with baby steps, no discrimination in age, even grandparents hand-in-hand walk like it's their first date. There is so much love and India has won 2011 cricket world cup in Wankhede stadium. As I said, this place is blessed. It has heritage buildings converted into hotels, imagine the view you get every morning when the cool breeze touches your face.


There are even coincidences here, you suddenly feel hungry out there, you don't find anything as you look around, but suddenly a person shouts 'garam garam vada pav' and the joy you see on their face is equal to see a smile on new born's face.
Sometimes you find a girl sadly staring at a couple maybe she went through a terrible breakup but she sees others smiling and kissing, she blushes and forgets her pain; You will always find positive vibes in Marine drives air.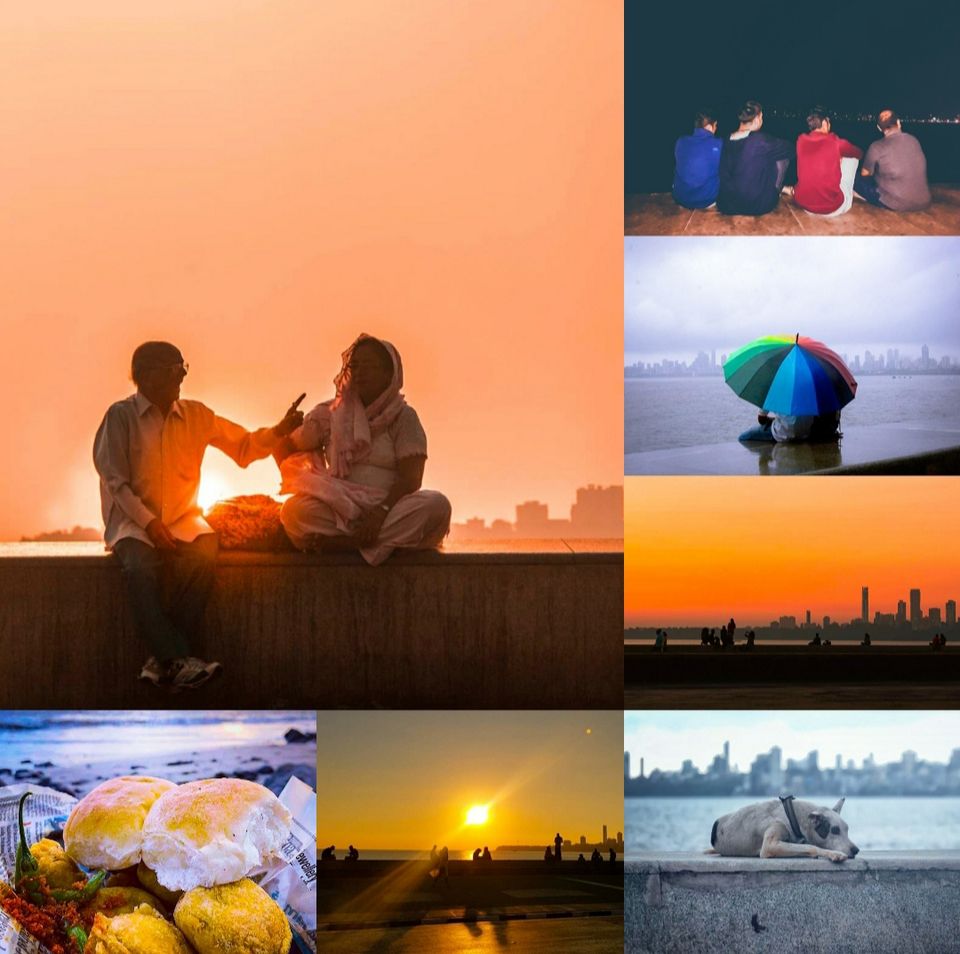 This is my personal experience, every emotion I have ever felt I have shared in that air. Whenever I failed, I sat alone with closed eyes, the windy air wiped my tears and made me feel there is still life. I walked miles, felt loved for no reason; so many times I smiled looking at other people. The air has taken away all the pressure, all memories are special. I remember every unique person has walked with me on that street, the best moment I got when my friends celebrating my birthday and it was on top of my bucket lists.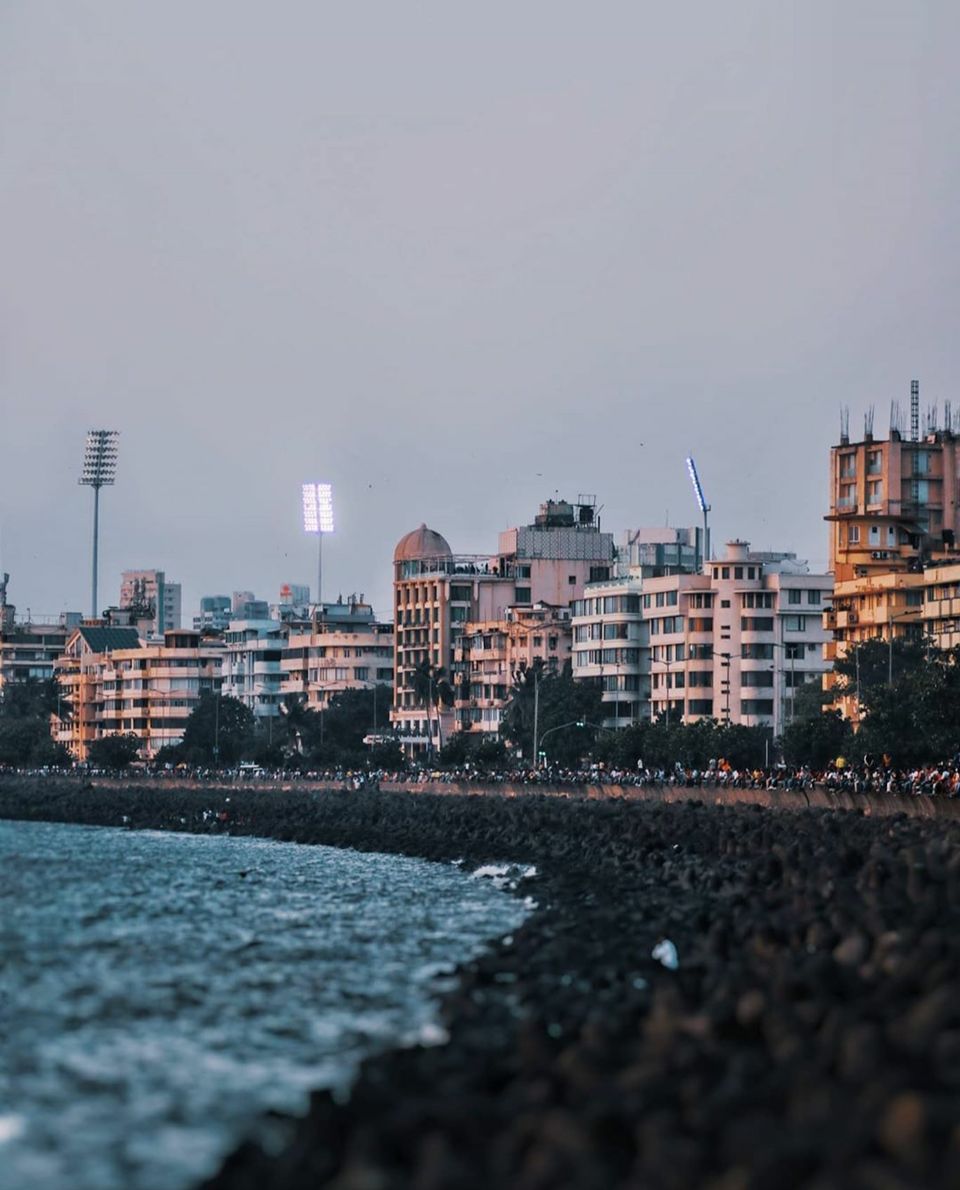 It's the real world, where you don't have to use silly gadgets; most of your beautiful memories are reflected in your mind. Places also make a difference in your life, the pillars of support are emotionally connected with your mind. Such beautiful places either become beautiful memory or remembrance of an emotional journey. I can't deny many of my touching moments are still in that air.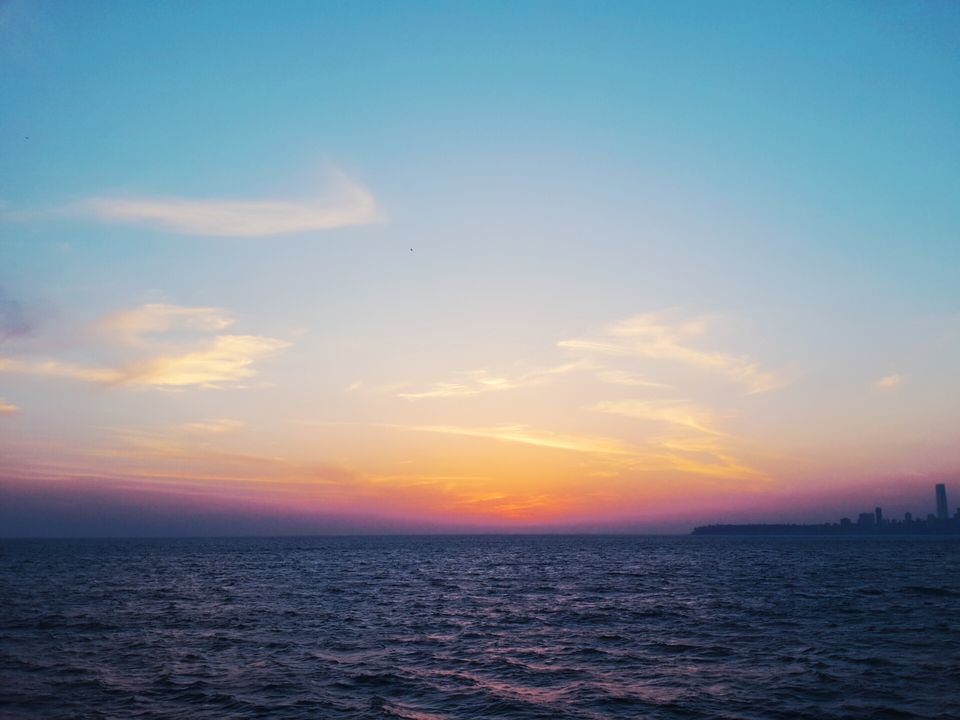 "Perhaps memories are treasures of life, traveling gives live concerts of nature, not all moments can be captured by photographs, and places like these soothes your soul".
__________________Mumbai ~ The City of Dreams___________________
#mumbai #marinedrive #sea #paradise #india #bombay #india