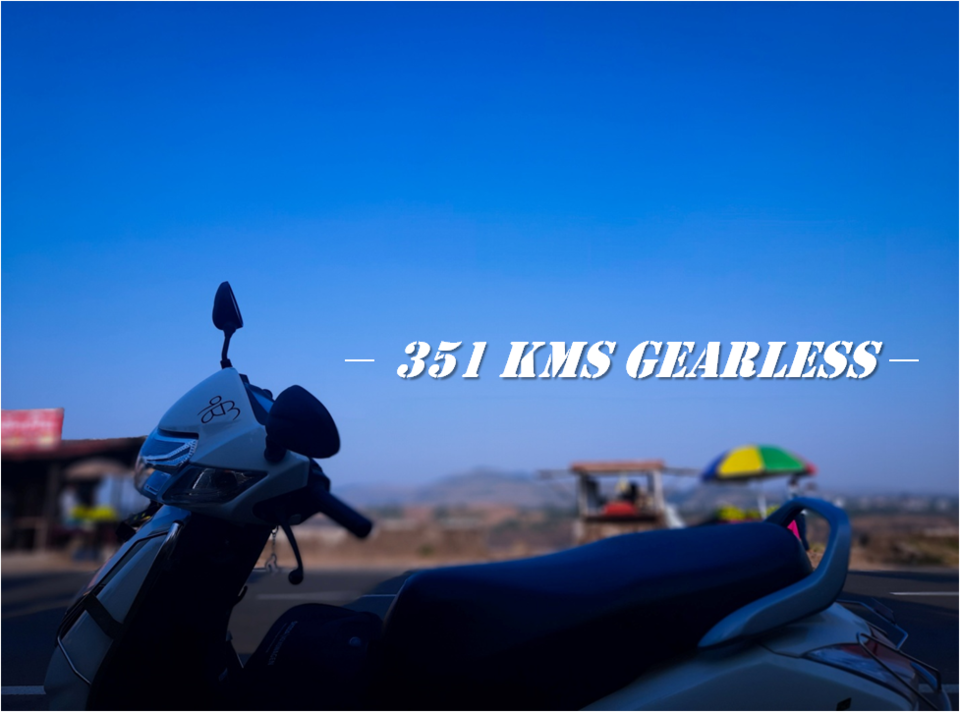 "It doesn't matter what you're driving, All it matters is who's behind the wheels" – Danish Rajput
I often feel why we underestimate something's in life that we haven't even tried?
So I hold fantasies with me, that sounds weird, but without them, my life wouldn't be memorable.
All the memories I carry drives me to a new world where I feel I exist, and my life has a purpose. Whenever you take risks, life put hurdles on your way to show you, you're greatest than you think, and that moment of journey fills you with limitless self-confidence. I can never be a guy who would kinda sit idle or take a spa and do nothing for hours because I'm hungry for everything. I will wander away days to unknown routes, interact with strangers, know their story, and seemingly for me, that's real-learning, deeper level understanding, and birthplace for new ideas!
I always wondered why we should only drive a car or a bike every time; hence I decided to drove a Scooty (Honda Active) in my style. Thanks to my close friend Sahil Doda whose kind gestures of borrowing his two-wheeler allowed me to fulfill one of my bucket list rides.
Though it is always something exciting to go on solo drives – still, you have to be a little organized and extra careful while driving a scooty because sometimes you won't get any backup or help for miles around. I have mentioned a few tips at the end of the blog – if you plan a ride in a similar fashion.
So, when it comes to travel, I am always excited and, this wasn't new that I jumped off my bed before the alarm ringed. So, quickly I finished with my morning routine and geared-up for the Gearless ride. The destinations for the round trip followed in this order:
Pune → Lonavala → Khandala → Khopoli → Badlapur → Mumbai ⇐ Return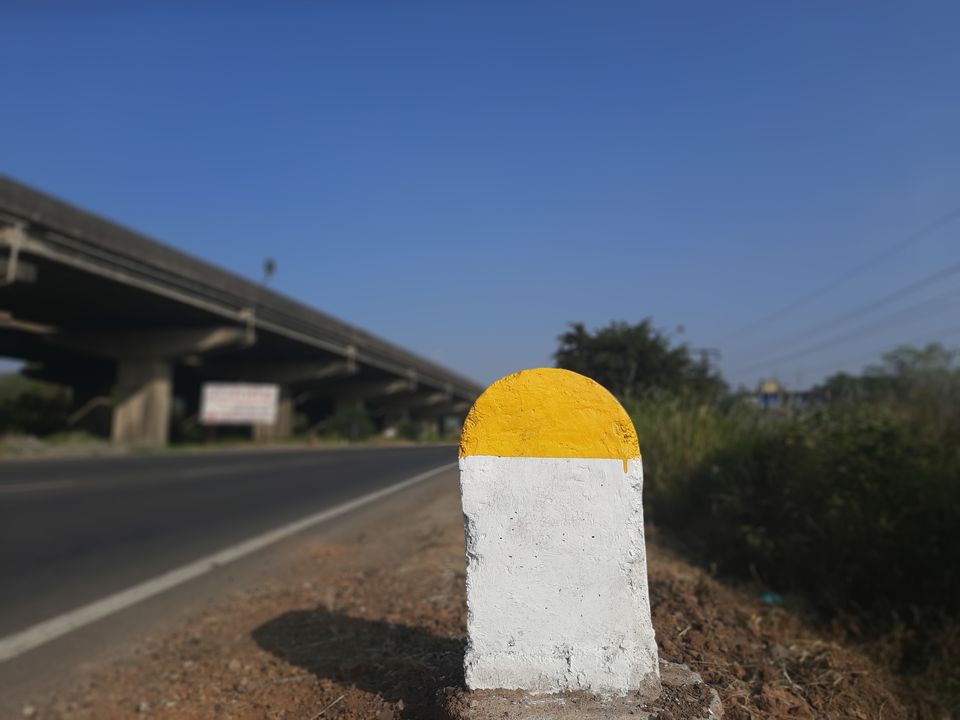 I took off from Pune, a city in the Western Indian state of Maharashtra, it has a mild climate and a mixture of metropolitan city plus landscapes as it is close to hills life here is pretty chill, no hassle. Initially, the place was named Punya (means holy in the Marathi language). Moreover, Pune's situated on the confluence of two rivers (Mula and Mutha). The history mentions, the reference first was found on the two copper plates for Pune, but, during the Indian King Chhatrapati Shivaji Maharaj and the British regime in 1978, it was changed to Poona, followed by Pune. Today, the city has pretty row-houses, towers, windy streets, delicious cuisines, and crazy-weird drivers; and I'm not one of them!
I planned my trip during fall, so the weather was splendid; a fun fact while you travel via two-wheeler is – you can roll your eyes, explore and capture every corner, though you should stick your eyes on the road too. So, check out my first halt at Lonavala at around 54 km; take a look at this view.
Further, I drove 4 km, cutting down the mesmerizing Western Ghats towards Khandala, and that view gave me a feeling of tranquility. My vote for you is to plan a trip during the monsoon or the winter season, as the views are breathtaking. It is one of the largest tourist attraction spots famous for adventures, like rock climbing, rappelling, trekking, and camping. Check out the serene beauty.
If you need detailed information for this place, quickly view my blog – 10 Hidden Monsoon Gems of India by Danish Rajput.
Driving ahead from Khandala for around 11 kms is an enamoring and captivating city, Khopoli, a place surrounded by Deccan plateau and Ghats. It is a place where you connect old-style bungalows with traditional cuisines, adventurous trips like treks, hiking, camping, and so on.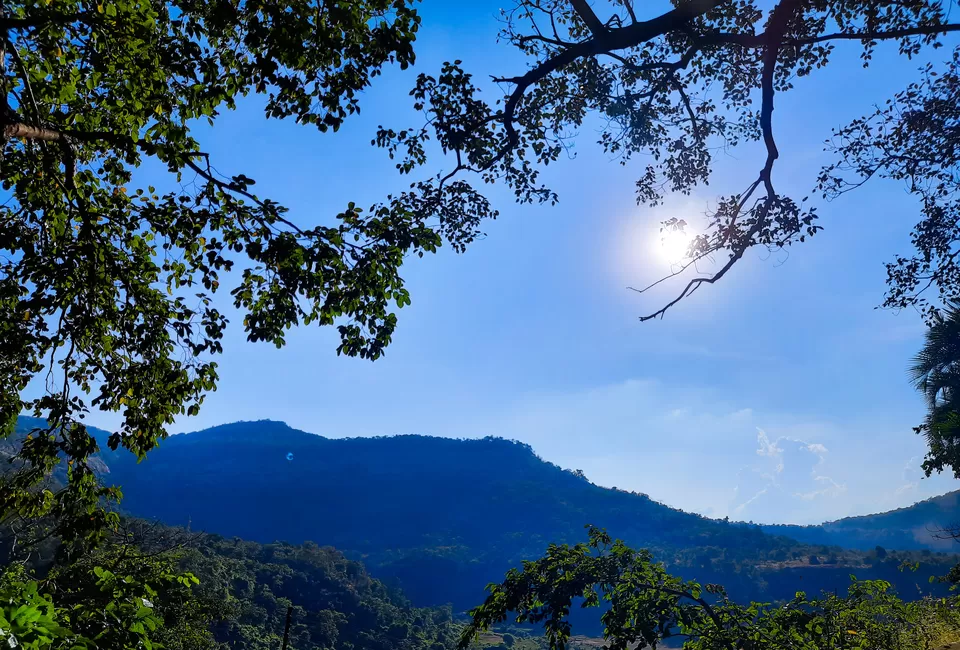 If you love theme parks, visit Imagicaa – this is one of the largest parks in India. For the trek-lovers plan for, Duke's Nose and Rajmachi Fort. Something more exciting here is, do not miss the magical spot of Zenith waterfall, you can enjoy climbing the cliff during dry seasons, it is one of the famous waterfalls in the country.
Finally, I reached my final destination on Day 1 – Badlapur almost 55 km away; it was the time of Diwali (the festival of light), and the town was glimmering with lighted diyas (Gave) and the blanket of spring lighting's covering the whole city. What a cheerful feeling. As Christmas is to Christians, Diwali is for Hindus.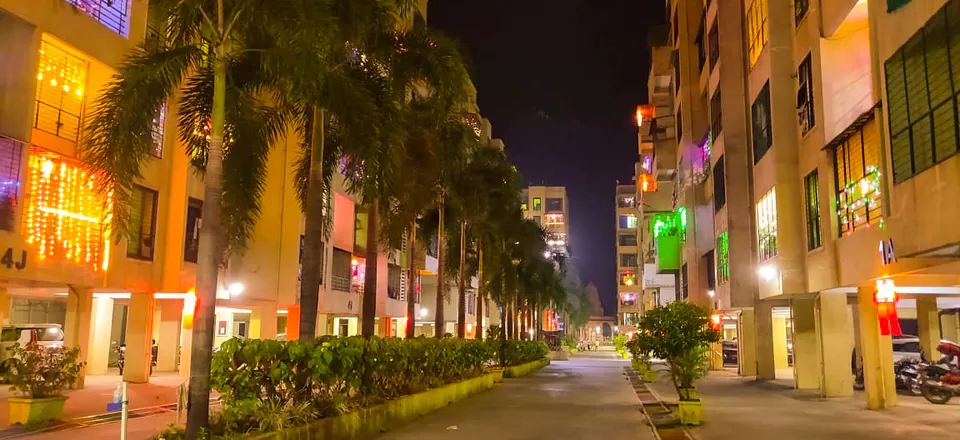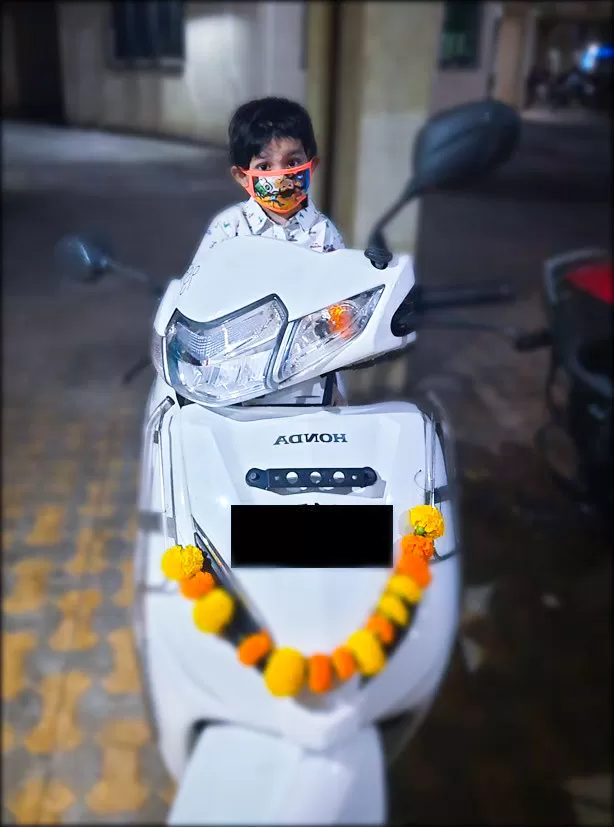 During this holiday season, you see the family get-together's, people buying lots of sweets, and shopping all around the streets, and if you observe closely, then the expressions on every face tell some story. These moments reflect contentment and happiness that can't be expressed in words. It's truly amazing to capture these beautiful moments of life. No matter how tough the year 2020's been, the joy and the spirit of people symbolize spiritual win over darkness.
Getting lost in this season is a pleasure and undeniable truth, from food to compact city life, simple culture, and beautiful viewpoints, no doubt Bollywood made a movie named Badlapur.
Here we go again – the City of Dreams. Life here is sonic speed yet, there are places where time stops, and after a long day hustle, you still find people cheerful and humble. I am not saying this because it's my hometown but based on my experience. If you have met me, you will agree.
Hence I call it – A city with Sea of Love; there is so much love and positive energy in the air for everyone.

As planned, I spend most of my time with my family and friends, capturing some moments with the loved and dear ones after a year and more were blissful. Now, it was time to head back to Pune. Although this time, I wasn't traveling alone; it was the bag of memories, all stored for a lifetime was traveling along with me. I believe the laughter, enjoyment, the twinkle in-eyes of your beloved family, friends, should only be captured by your heart and not just with the camera.
As I connected to nature again, I stick to the famous streets of Mumbai – Pune Old Highway, to observe the incredible sights which you can't afford to miss out on. It was a blistering view from the top on return. Here are some of the beautiful views that will refresh you in a minute.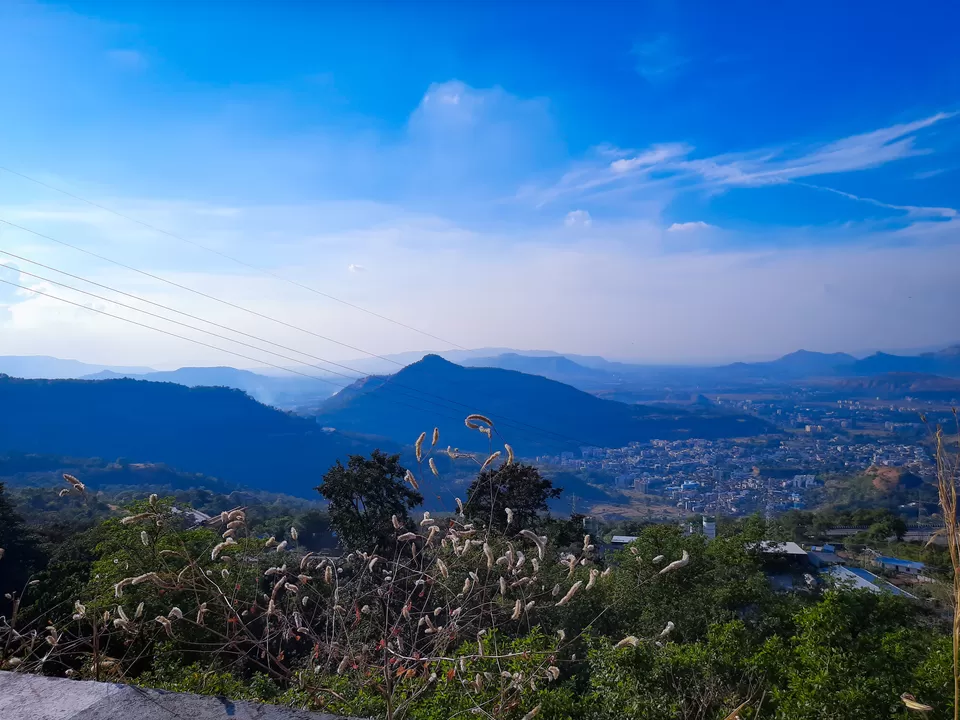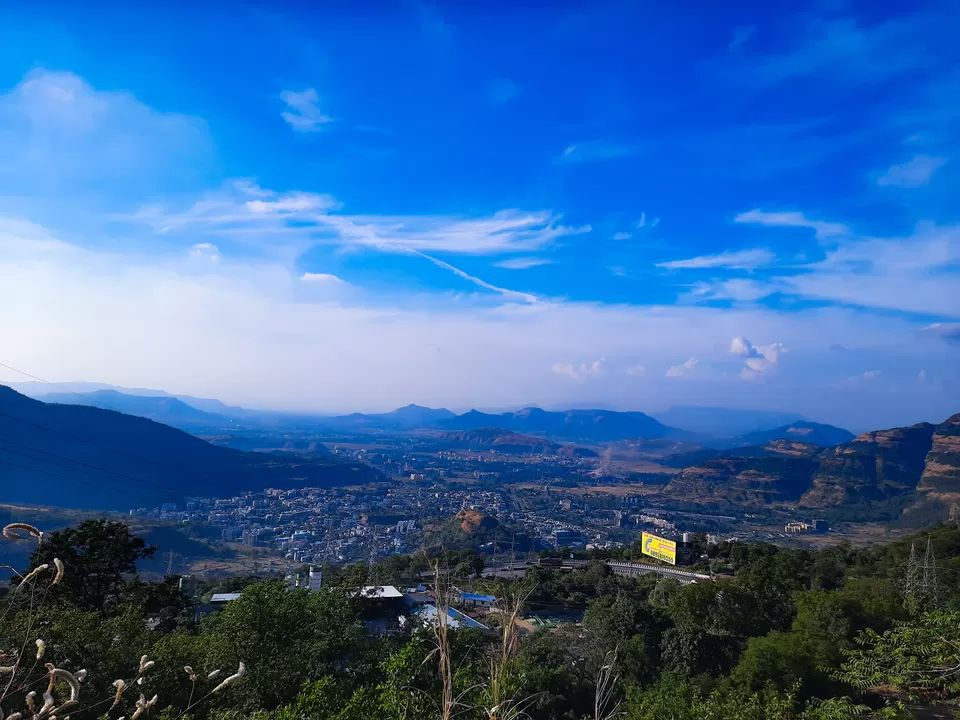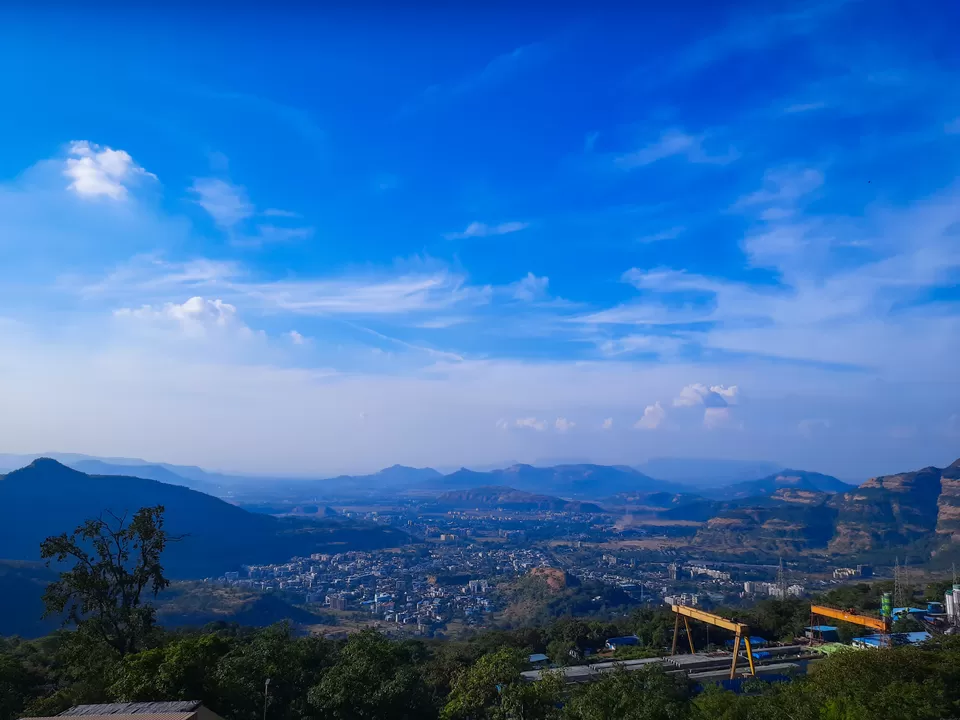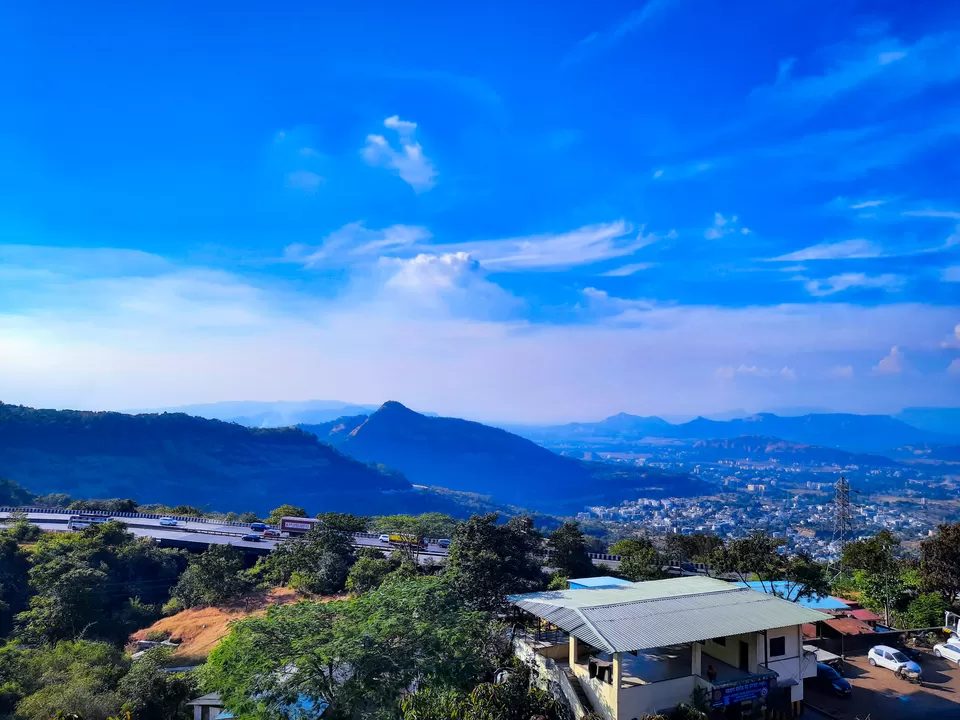 If you have fantasies of riding through hills, green lush, then the ride is prevalent on this stretch of Lonavala–Khandala. The impressive views and the cold breeze pass vibes that will soothe your soul.
These are all hidden entertainments, and catching onto them requires your time and passion – you will hear Songs of Breeze on these locations that will make you dance on its tune while you drive, Ohh yes, I was doing it!
"Perhaps these memories will travel with me as a treasure, and someday it will be your experience. You can also share your stories with me. I'd love to hear about your travel experiences, which are close to your heart. Keep traveling, keep learning, and keep sharing".
_ _ _ _ _ _ _ _ _ _ _ _ _ _ _ _ _ _ _ _ _ _ _ _ _ _ _ _ _ _ _ _ _ _ _ _ _ _ _ _ _ _ _ _ _ _
~ Checklist for Road Trips ~
Make sure you have a backup plan for the below steps.
1. When you pick your destination – Check the climatic conditions for the entire month
2. Route – Important, check road conditions and how safe the route is during dark or odd hours
3. Vehicle – Check your vehicle documents and condition (For Gearless Rides I have mentioned below, most are common for all)
4. Stops – Give your vehicle also a break. Plan for short-stops after attaining certain kilometres
5. Food/Beverages – Carry ample water, energy drinks, fruits, chocolates, and a playlist of fast songs. Another healthy tip, have comedy show collections; my experience says when you laugh, you never feel sleepy.
6. Hotels – Plan for good restaurants or hotels in your close proximity to the next route.
7. Emergency Numbers – Keep a phone number list handy (mobile/diary/sticky-notes) for National/State Highway Helpline, Regional Police Helpline, Disaster Management, Medical Helpline, Tourist Helpline, and some friends or relatives staying nearby.
8. Travel First-Aid Kit – Always carry doctors prescribed essential medicines (for headaches, food-poisoning, vomiting, pain-reliefs), gauze, antiseptic wipes, surgical tape, and eye-drops.
9. Emotions – Finally, your Mood and Mental-health condition also affect your driving skills. So, stay alert, charged-up, and in a good mood.
~ Checklist for Gear-less Drives ~
1. Prepare Original plus Duplicate copies of your vehicle registration documents, Pollution certificate, and Insurance papers – Keep originals and duplicate copy separate
2. Check for leaks under the tank – both fuel and engine oil
3. Fill fresh engine oil and Petrol (Fuel tank should be 90% full)
4. Check the brake liners and disc/drum brakes alignment
5. Check the tires – Prefer tubeless, should be properly inflated and have NO signs of wear
6. Check the battery – It should be corrosion-free at electrodes
7. Check the operations of lighting systems
8. If possible, carry two sets of keys
9. Carry your small Tool-kit and First-aid box
~ Where to find clean and decent budget hotels ~
For affordable options, checkout OYO Rooms www.oyorooms.com (best pricing hotel chains in India). You can save more money with the discounted coupons they offer on their websites.
_ _ _ _ _ _ _ _ _ _ _ _ _ _ _ _ _ _ _ _ _ _ _ _ _ _ _ _ _ _ _ _ _ _ _ _ _ _ _ _ _ _ _ _ _ _
Social Message: The world is beautiful, as we settle slowly from the lockdown, take time-off plan your trips. Take care of your health, also environment, and together let's make this world more beautiful by keeping the environment super-clean.